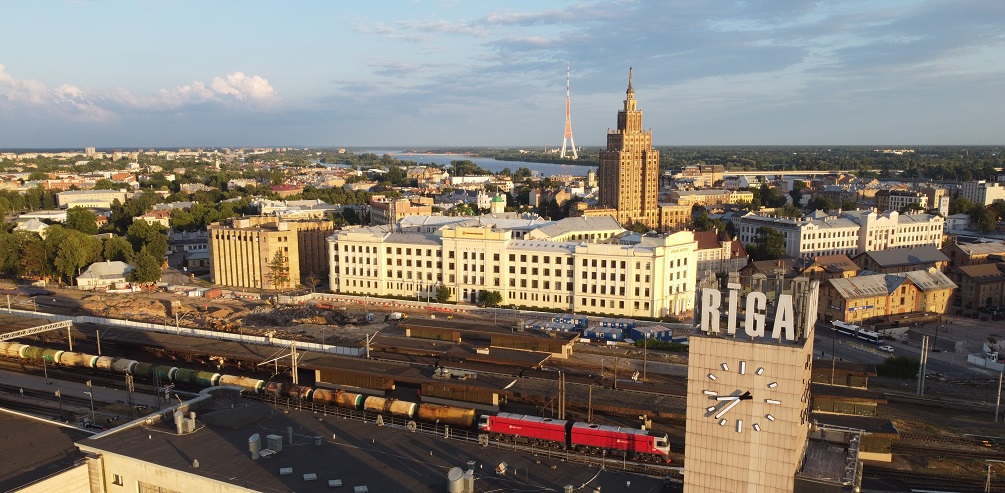 Tower Clock in sunset, at Riga, LatviaLatvia is in Northern Europe in the Baltic region. It's bounded by Russia to the east, Lithuania to the south, Belarus to the southeast, and Estonia to the north. It shares a maritime border with Sweden to the west and with Estonia and Lithuania.
The country has a coastline of about 500 km (311 mi) along the Baltic Sea to the west. This coastline comprises dunes, white sand beaches, and marshes. There are also historic fishing villages where you can go on a fishing expedition with a local angler. 
The Gulf of Riga, an inlet of the Baltic Sea, lies in Northwest Latvia.
Latvia is low-lying, with a majority of the land less than 100 m (330 ft.) above sea level. Undulating hills and flat lowlands characterize the landscape.
Over half of the hills in Latvia are forested, which creates a nature lover's paradise filled with unique flora and fauna.
You can find a rich supply of wild strawberries, raspberries, blueberries, and loganberries amongst coniferous trees. If you're keen on this adventure, a berry-picking season in Latvia runs from late June to late September.
Around 5 percent of the land contains marshes and mires. There are also plenty of berry bushes in these areas.
Many rivers flow through Latvia into the Baltic Sea. The longest inland river is the Gauja and the longest river running through the country is the Daugava.
There are also over 2,000 lakes in Latvia. Most are in Latgale in Eastern Latvia, a province dubbed as 'the land of Blue Lakes'.
The inland waters are ideal for fishing and swimming, and the rivers are great for water sports like canoeing and rafting.
Latvia is home to the widest waterfall in Europe: the Ventas Rumba in Kuldīga. For the unmissable sight of fish jumping up the rapids as they head for spawning sites, visit the waterfall in spring.