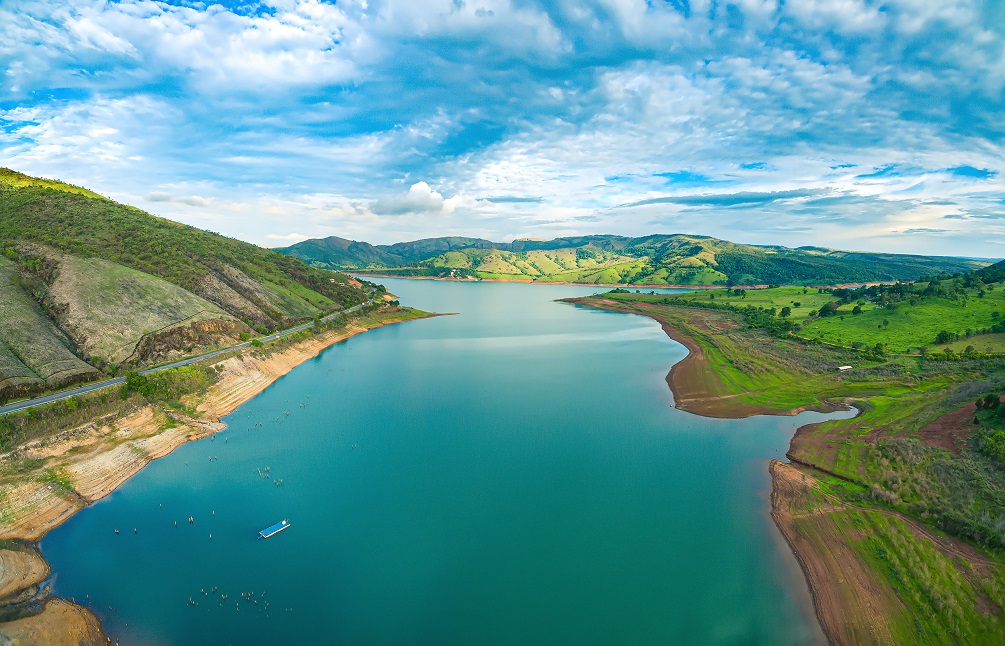 Brazil covers about 47 percent of the South American landmass. After the United States, Canada, Russia, and China, it's the fifth largest country in the world.
The Atlantic Ocean extends along Brazil's eastern coast, which features stunning golden beaches like the renowned Copacabana. Venezuela, Guyana, Suriname, and French Guiana stand along the northern border.
Colombia is in the northwest and Peru in the west. Uruguay shares the southern boundary and Argentina, Paraguay, and Bolivia, the southwestern border.
Brazil has a complex and contrasting topography. The landscape bears features of both equatorial and semitropical environments. These include plains, grasslands, marshlands, and low peaks and exclude deserts and high mountains.
There are four distinct geographical zones.
The Guiana Highlands in the north comprises glorious waterfalls, forested plateaus, mountain ranges, and white-water rivers.
Horseshoe lakes, wetlands, and undulating hills dominate the Amazon lowlands in the west. This area is a part of the Amazon basin, which covers over 58 percent of Brazil. The Amazon River basin contains the world's largest river system and most vast tropical rainforest.
The Pantanal geographic region in the south contains swamps and marshland. It's one of the world's largest freshwater wetlands spanning Brazil, Paraguay, and Bolivia.
The Brazilian highlands cover most of the southern regions. They feature rolling hills, flatlands, steep cliffs, and valleys. São Paulo is one city in the highlands.
Golden and white sand beaches extend along the Atlantic lowlands. This area comprises lagoons, level floodplains, swamps, and sand dunes as well.
Brazil has numerous notable river systems flowing in the north, south, east, and northeast.