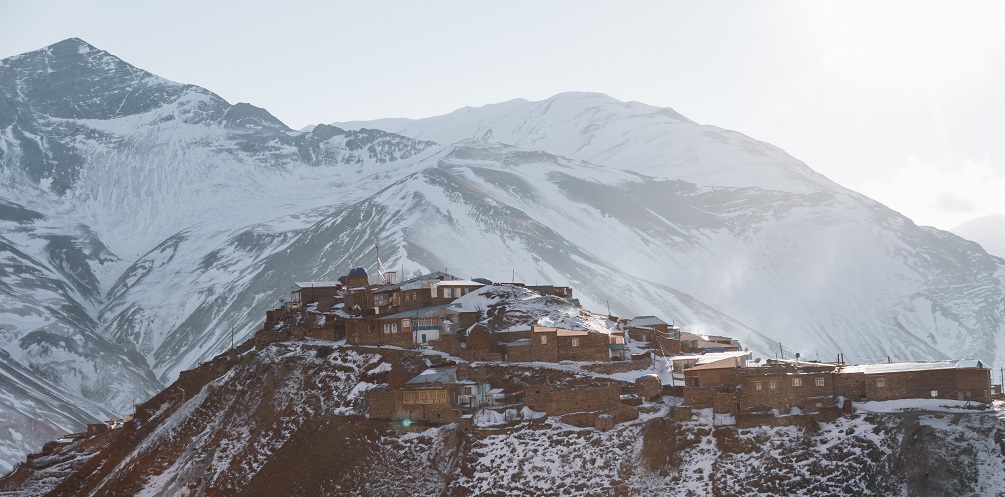 With nine out of eleven climates observed in Azerbaijan, the weather varies from hot to balmy across the country. The climatic diversity is linked to its unique location beside the Caspian Sea and its varying landscapes.
The Caspian Sea and Greater Caucasus mountains regulate Azerbaijan's climate. Because of the higher altitude, the mountainous areas of Azerbaijan are much cooler than the lowlands.
In the southwest, it's typically subtropical to humid, while it's continental and dry in the central and eastern regions.
Summer in Azerbaijan is from early June to late August. Baku's proximity to the Caspian Sea rewards the capital with cool weather, averaging 25 °C (77 °F) in July. However, it can also get quite hot during this time, especially in Baku where temperatures can reach 40 °C. The capital is prone to windy conditions as well.
Summer is the best time to soak up some sun and watch golden sunsets on the Absheron. If you're keen on catching the Azerbaijan Grand Prix hosted annually in Baku, it usually occurs during this season.
You can always escape the lowlands during summer and visit Sheki and Quba, where the weather might be best for a hike or sunbathing.
Snow, cold weather, and the Christmas and New Year's celebrations in Baku are the highlights of winters in Azerbaijan. The season runs from December through to the end of March. The coldest month in the capital in January, where temperatures average 4 °C (39.2 °F). 
The ski resorts of Shahdag and Tufandag are worth visiting during winter.
Autumn (October to December) and spring (April to May) are perfect for leisurely mountain hikes and celebrating the spring and New Year festival, Novruz.
The most rainfall occurs in Lenkaran, Azerbaijan's resort town, while Baku receives about 200 mm (8 in) of rain in a year.