If you love spectacular landscapes, then the dramatic and jaw-dropping beautiful Switzerland ticks all applicable boxes. With soaring mountains, picturesque alpine meadows, quaint wooden houses, artfully stacked woodpiles, snow, ice, cool forests, eloquently blue lakes, brisk streams, extraordinary waterfalls, nothing is dull or commonplace about the country. Thus, whenever you see a picture of someone in Switzerland, you have this uneasy sense somebody superimposed them into the photo. And nowhere in Switzerland can this be more true than in the Bernese Oberland.
Switzerland offers up some remarkably heady landscapes. Furthermore, the best way to truly immerse yourself in them is by walking. When you commit to a long-distance walk, you get time to absorb and experience how the landscapes change, and it is an immersion that you can't match with a quick weekend or day trip.
The Alpine Pass Route – Sargans to Montreux – Epic, Stunning, A Challenge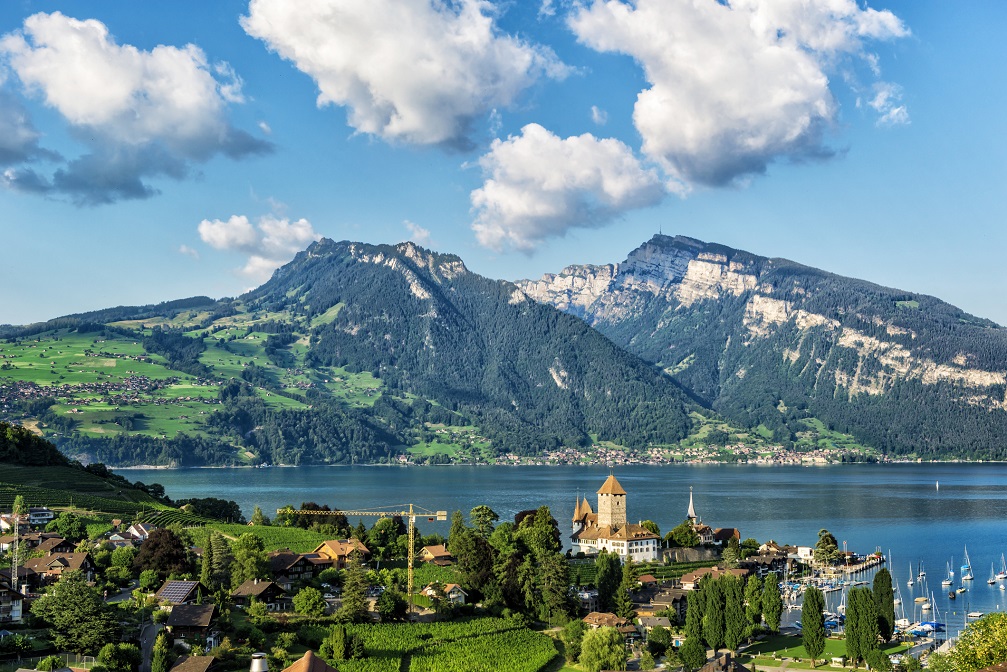 The Alpine Pass Route takes you from East to West (or vice versa) across the length of Switzerland. At the East end of the hike, you are close to the Austrian border. At the West end of the walk, you are close to France. 
Along the way, you cross 16 mountain passes. Most of which are over 2,000 meters. Some are over 2,700 meters high. After you get over each alpine pass, you drop down into the valleys where there are towns or villages – often around 1,000 m. If you get the picture by now, this hike involves profound height changes and, therefore, dramatic scenery to go with it.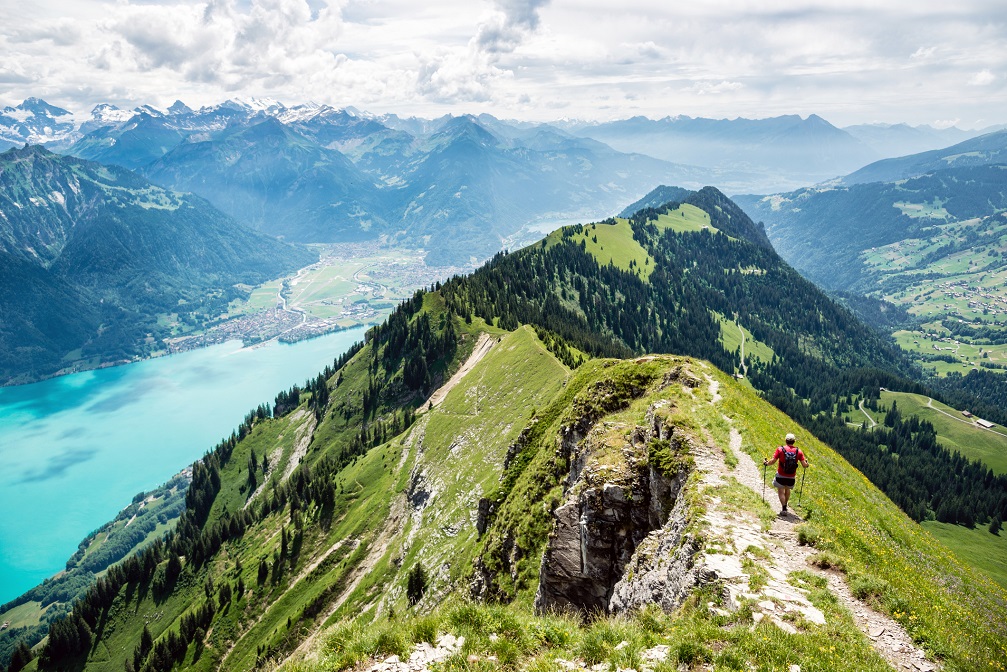 Furthermore, the route takes you right through the center of the famous Bernese Oberland area of Switzerland. Yes, where all those picture postcards get taken. In short, prepare to be stunned.
Most people will take around 20 days to complete the whole hike. But you could also choose a section to tackle over a one or two week holiday. If you love it, you can then complete the walk the following year with another holiday of one or two weeks.
The Positives of the Alpine Pass Route
In comparison to other long-distance hikes, the Alpine Pass Route has many benefits.
Multiple places to stay along the way – reduces the need for a big backpack.

Relatively short

A challenge most moderately fit people can tackle – at least a few sections, if not the whole thing.

Clearly marked, easy to navigate.

Find high alpine farms selling fresh cheese, bread, and milk.

Water sources are plentiful – you can fill up water bottles at fast-flowing streams and water fountains. Take water from streams as high as possible to avoid contaminants from humans and animals. Water fountains are ubiquitous. Mainly water in Switzerland from fountains is clean, but take a purifier if you want to be cautious and confident you won't get sick.

The excellent public transport system makes it easy to get to and from start/finish points or drop out early.

A mind-boggling catalog of stunning vistas and landscapes as a fine reward for your hard work.
Best time to go?
Switzerland can have surprisingly hot summers. So summer isn't necessarily the best time of year. But if you prepare for hiking in the heat, it's a beautiful time of year to enjoy the country.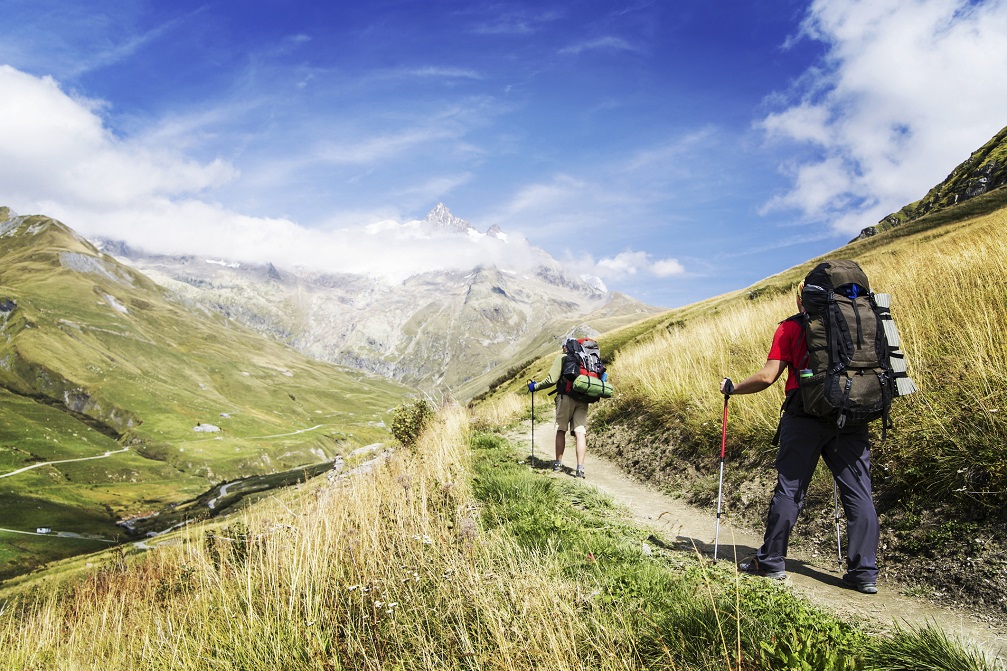 The spring is better for cooler days and an excellent time to spot wildflowers, birds, and other wildlife. However, keep your ears and eyes open as you walk the high passes because melting snow can cause unexpected rock falls. There is also a higher chance of rain.
You can hike in Autumn, up until October. The changing colors of the trees in the valleys add a quiet beauty to the landscapes. You will need to pack for colder weather and rain.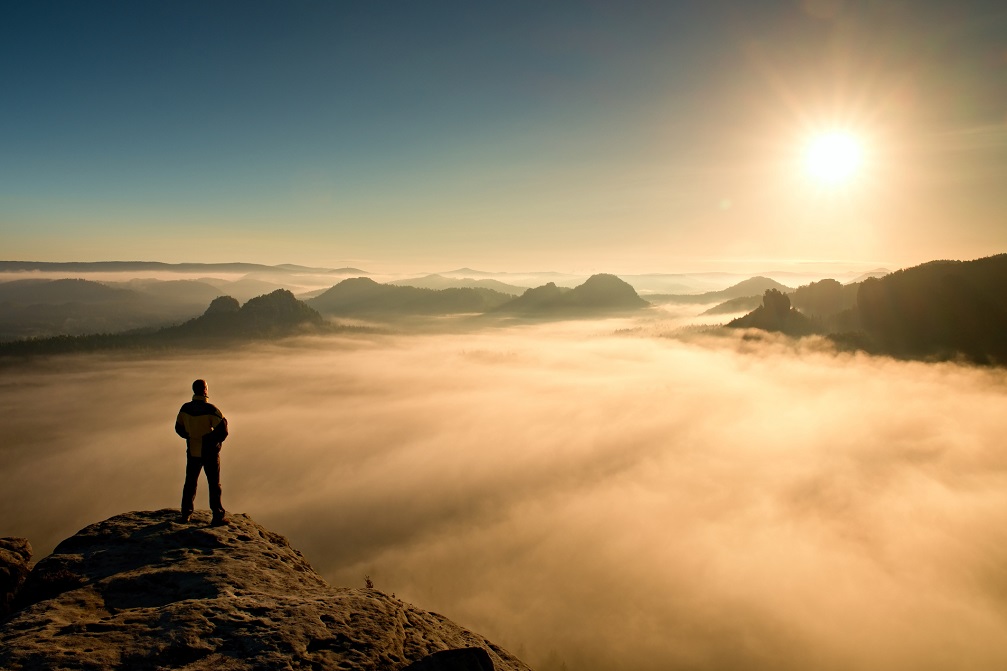 Due to the heights of the alpine passes, people shouldn't attempt this hike in winter.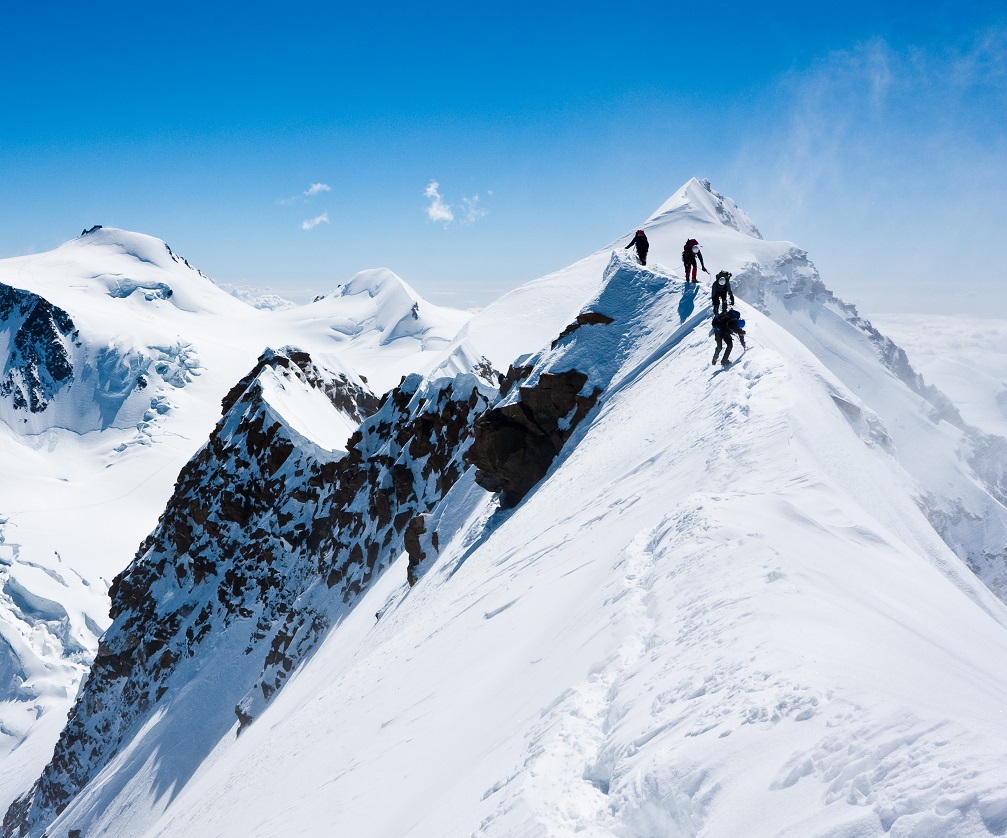 Lyskamm (German: Liskamm, formerly Lyskamm, literally "comb of the Lys"), also known as Silberbast (literally "silver bast"), is a mountain (4,533 m (14,872 ft)) in the Pennine Alps lying on the border between Switzerland and Italy. It consists of a five-kilometre-long ridge with two distinct peaks.
Top tips for long-distance hikers
Each day section finishes in a town or village so hikers can find accommodation each night and avoid carrying a tent. However, especially so if you are not an experienced hardcore long-distance hiker, the ascents and descents are pretty grueling at times. Many people find having a lightweight tent with them gives more flexibility. For example, let's say you're supposed to hike over a pass and down the other side into a village, but it's already afternoon. You're approaching the top of the pass, but don't think you'll make it over and down the other side before nightfall. You can then find a nice spot, set up, and camp for the night.
Always ask permission from the farmers if you will stay on or near their land. The owners of the high alpine farms will usually be happy for you to spend a night and you can buy items like cheese, bread and fresh milk from them. 
You will also come across little wooden huts along the route with products for sale inside. Check the price and leave the money in the box. Easy as that. 
We didn't carry a tent, but we did stay in high alpine farmers' barns a couple of times on days when we didn't want to rush to get to the next village in one day. 
It should go without saying that any campers should leave no trace.
Ready for a challenge
If you're ready to take on the challenge of a spectacular long-distance walk in jaw-dropping landscapes, the Alpine Pass Route is just the ticket.
Quick Facts