National Harbor is a must-visit destination when you're in the Washington, D.C. area. Located just minutes from the nation's capital, National Harbor offers a unique blend of waterfront dining, shopping, and entertainment options that are perfect for a quick getaway or a longer stay. Whether you're traveling with friends, family, or solo, there's something for everyone to enjoy at National Harbor.
One of the main reasons to spend at least three days in National Harbor is to fully experience all that it has to offer. From boat tours and water sports to world-class dining and shopping, there are endless ways to have fun and relax in this vibrant waterfront community.
Boating on the Potomac
If you're looking for a unique and enjoyable way to experience National Harbor, consider taking a boat tour. There are several companies that offer boat tours of the area, ranging from sightseeing tours to sunset cruises to water taxi services.
One popular option is the National Harbor Water Taxi. This service offers transportation between National Harbor and Old Town Alexandria, as well as stops at various points along the way, including the National Mall in D.C. and the MGM National Harbor Casino. The water taxis are comfortable and climate-controlled, and offer great views of the Potomac River and the surrounding area.
Another option is the Spirit of Washington Dinner Cruise. This two-hour cruise offers a buffet dinner, live entertainment, and breathtaking views of the D.C. skyline and landmarks. You'll get to see the monuments, the Kennedy Center, and the U.S. Capitol Building, all while enjoying a delicious meal and some dancing.
If you're looking for a more laid-back experience, you might want to try the Potomac Riverboat Company's sightseeing tour. This tour takes you on a leisurely ride down the Potomac River, passing by some of the area's most famous landmarks, including Mount Vernon and George Washington's estate. You'll also get to see the Woodrow Wilson Bridge, the USS Barry, and the National Harbor itself.
For the more adventurous, options like jet-skiing and kayaking are worth considering!
The top attractions
One of the most popular attractions in National Harbor is the National Children's Museum. This interactive museum is designed for children ages 0-12 and features hands-on exhibits that focus on science, technology, engineering, art, and math. Kids can learn about the human body, create their own art, and even design and build their own structures in the museum's Maker Space.
The Capital Wheel is a 180-foot tall observation wheel that offers panoramic views of the Potomac River and the surrounding area. You can ride in a glass-enclosed gondola, which offers a comfortable and climate-controlled experience. The Capital Wheel is a great place to go for a romantic date or to take some stunning photos.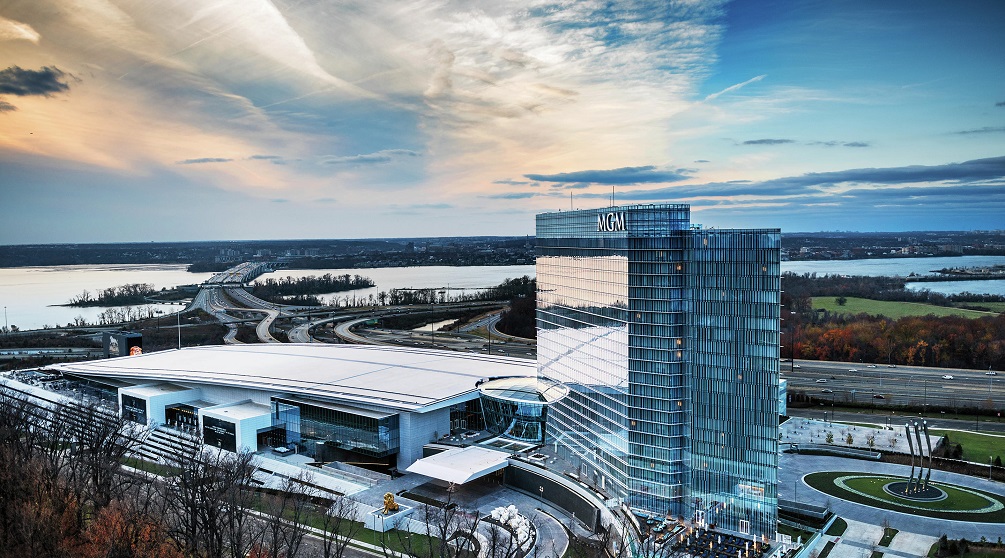 MGM National Harbor Casino is a luxurious casino that offers a variety of games, including slots, table games, and poker. It also features a number of restaurants, bars, and entertainment options. Whether you're a seasoned gambler or just looking for a fun night out, the MGM National Harbor Casino is a great place to go.
Dining
If you're a foodie, you'll be in heaven at National Harbor. The waterfront community is home to a wide variety of dining options, from casual cafes and pubs to fine dining restaurants guaranteeing there is something to satisfy every taste and budget.
One of the top dining destinations in National Harbor is The Melting Pot, a fondue restaurant that's perfect for a romantic dinner or a special occasion. You'll get to choose from a variety of savory fondue broths, as well as an array of meats, vegetables, and seafood to cook to perfection at your table. The atmosphere is intimate and cozy, with dim lighting and a fireplace setting the mood.
If you're in the mood for seafood, you can't go wrong with The Fish Market. Located right on the water, this restaurant offers a wide variety of fresh fish and shellfish, as well as delicious sides and sauces. The outdoor patio is the perfect place to enjoy your meal on a warm day, with views of the Potomac River and the monuments in D.C.
For a more casual dining experience, check out Bobby McKey's Dueling Piano Bar. This popular spot is known for its lively atmosphere and delicious drinks, as well as its interactive entertainment. You'll get to sing along to your favorite songs as two pianists go head-to-head, performing requests and taking turns on the keys.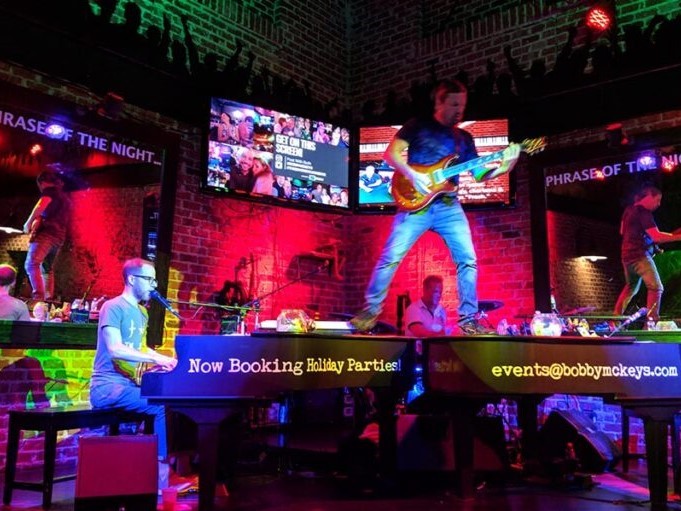 If you're a pizza lover, you won't want to miss a visit to Pizzeria Paradiso. This Italian restaurant serves up some of the best pizza in the area, with a wide variety of toppings to choose from. The atmosphere is casual and fun, with a lively bar scene and live music on certain nights.
Overall, dining in National Harbor is an experience you won't want to miss. With so many delicious options to choose from, you'll have a hard time deciding where to eat. So, whether you're in the mood for a romantic dinner, a casual meal with friends, or a night out on the town, National Harbor has something to suit your taste.
Shopping
Shopping is another top activity in National Harbor, with a wide variety of stores and boutiques to choose from. The Tanger Outlets offer some of the best deals on designer brands, while the National Harbor Marketplace is a great place to find unique gifts and souvenirs. And don't forget to check out the farmers market, which takes place on Saturdays and offers fresh produce and other local products.
Where to Stay
In addition to all of these activities, National Harbor is also home to several hotels and resorts, making it the perfect place to stay for a longer trip. The Gaylord National Resort & Convention Center is a luxurious option with a variety of amenities, including a spa, fitness center, and multiple dining options. The Westin National Harbor is another great choice, with stylish guest rooms and a prime location near all of the top attractions.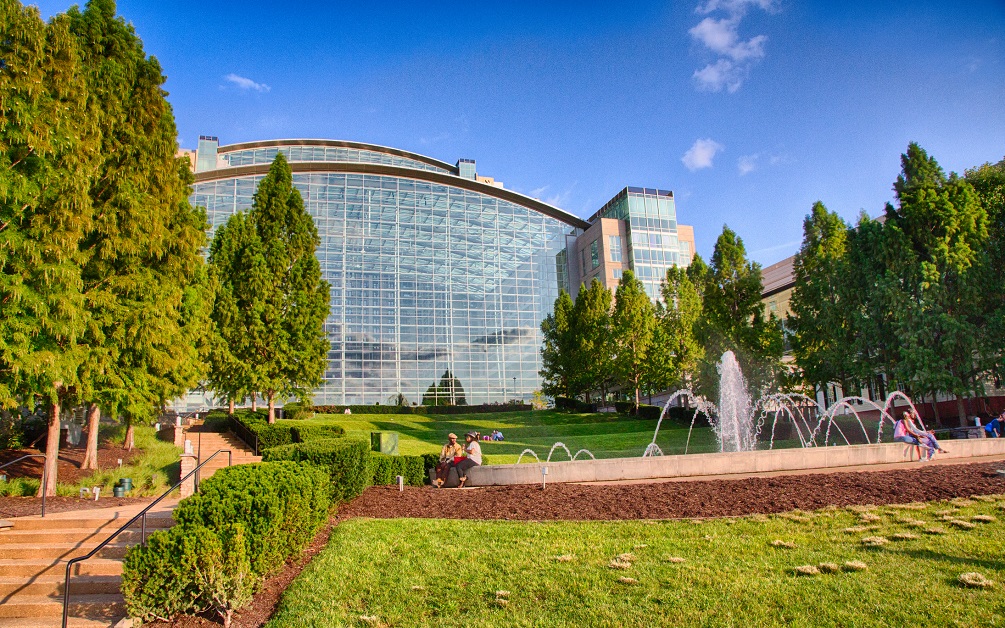 Last thoughts
Overall, there are countless reasons to spend at least three days in National Harbor during a visit to the Washington, D.C. area. Whether you're looking for adventure, relaxation, or a bit of both, you'll find it all in this vibrant waterfront community. So, plan your trip to National Harbor today and make the most of your visit to the nation's capital region.