It's no secret that the COVID-19 era has been the year of social media, with TikTok at the forefront- it seems to scroll through the app has been claiming its spot in all of our daily agendas. While many apps feel like exclusive property of trendy teenagers and young adults, all generations have become enchanted by TikTok, with Millennials, Gen X, and even Baby Boomers joining the digital party. 
With little else to do besides spending hours at home perusing this popular app, it's no surprise that the trends and lifestyles we see portrayed online are beginning to crossover into our everyday life. In particular, these popular TikTok aesthetics, which originally began as a fashion trend, have begun to develop into full-blown ways of living- affecting what we choose to eat, where we like to shop, where we want to live, and yes, even how we like to travel. 
If you've found yourself clinging to one aesthetic or another in the past year- whether you've committed fully or you're simply drawn to it- you might be wondering how you can tailor your next vacation to this lifestyle as our world begins to open up again. 
Here, we've suggested the perfect holiday for you based on your favorite TikTok aesthetic. 
If you love the Cottagecore Aesthetic, You'll Adore Dyreborg, Denmark
The Cottagecore aesthetic is one of the most well-known aesthetics that has transferred over into everyday life and fully transformed some people's way of life during the pandemic. With an emphasis on simple living, romanticizing homesteading, gardening, and living off the land and of course, stunning flower fields, forests, and lakesides, it's easy to understand why this aesthetic is so alluring. If this sounds right up your alley, allow yourself to be swept away to the countryside on your next vacation. Though you could indeed plan a pretty accurate cottage core vacation just about anywhere in the world (even as a stellar staycation), we don't think that there is a better choice than Dyreborg, Denmark. Here, you can have picnics in the meadows, take leisurely strolls past grazing animals, take an afternoon dip, and stay in pretty little stone and batten board cottages with ocean and forest views- perfection!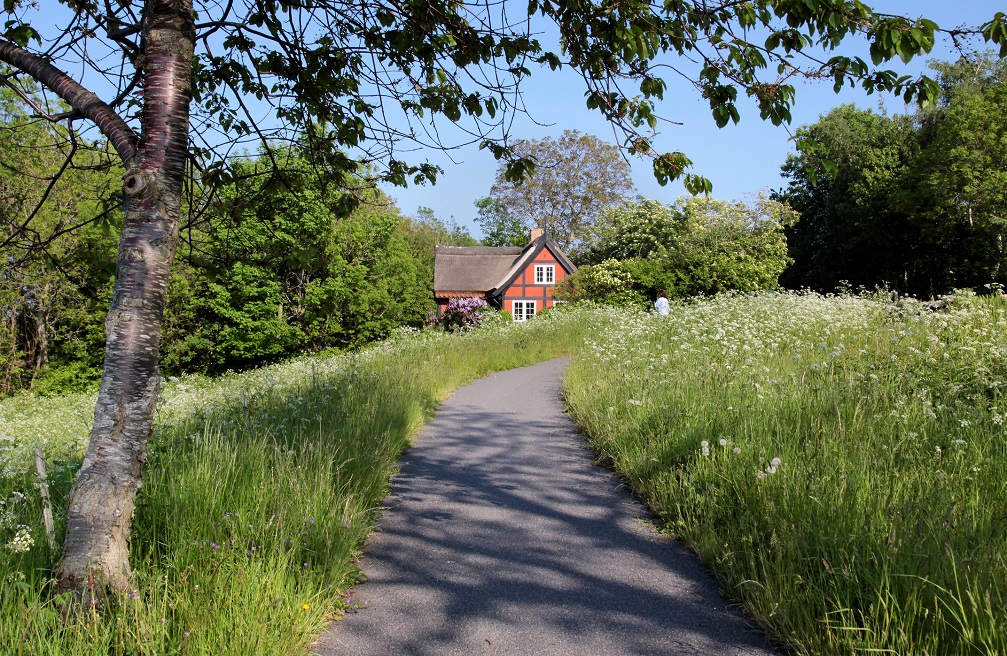 If you love the E-girl/E-boy Aesthetic, You'll Adore Transylvania, Romania 
E-girl/E-boy is very much the new version of scene/emo styles popularized between the 80s and the early 2000s. However, they are no longer exclusively wearing black. You might recognize this mix of gothic and skater-inspired styles by their colorful hair, extra makeup, grungy staples such as mesh, fishnets, chains, but certain subsets of the trend will also take a lighter approach and blend in some pastels. With a dark history, twisted and fantastical folklore every day and trendy, Transylvania is the perfect choice for an E-girl/boy vacation. You can plan to wander through multiple historic castles (including the famed origin of Dracula), haunted abbeys, and monastery ruins, and the surrounding areas are a great place to look for wild wolves and bears. If you get a chance to drive through the Tranfagarasan Highway as the fog is lifting, this wild exterior can look downright bone-chilling. Kawaii E-girls/E-boys may also love a trip to Sibiu, which is known as Transylvania's pastel city, thanks to its candy-colored façade. The spooky, fairytale-like legends that come part and parcel with Transylvania add a touch of whimsy to a somewhat dreary place, in the same way, that the E-girl/E-boy trend has added some lightness to its darker past forms.
If you love the Light Academia Aesthetic, You'll Adore Paris, France 
Honestly, the city of Paris is practically synonymous with Light Academia. Known for its light and airy imagery and subtle focus on intellectual pursuits, this romantic city checks all the boxes. We wouldn't be surprised if many of the originating images that sparked the trend were taken in Paris themselves. Paris has one of the best selections of art galleries, libraries, and museums in the world, making it an obvious checkpoint for fans of the aesthetic. Even the color palette of the city seems to be perfectly curated with a gentle blend of pastels and light stone architecture. Not to mention the light academia fashion takes much inspiration from Parisian style so if you're looking to do a little spending, the French boutiques will not disappoint.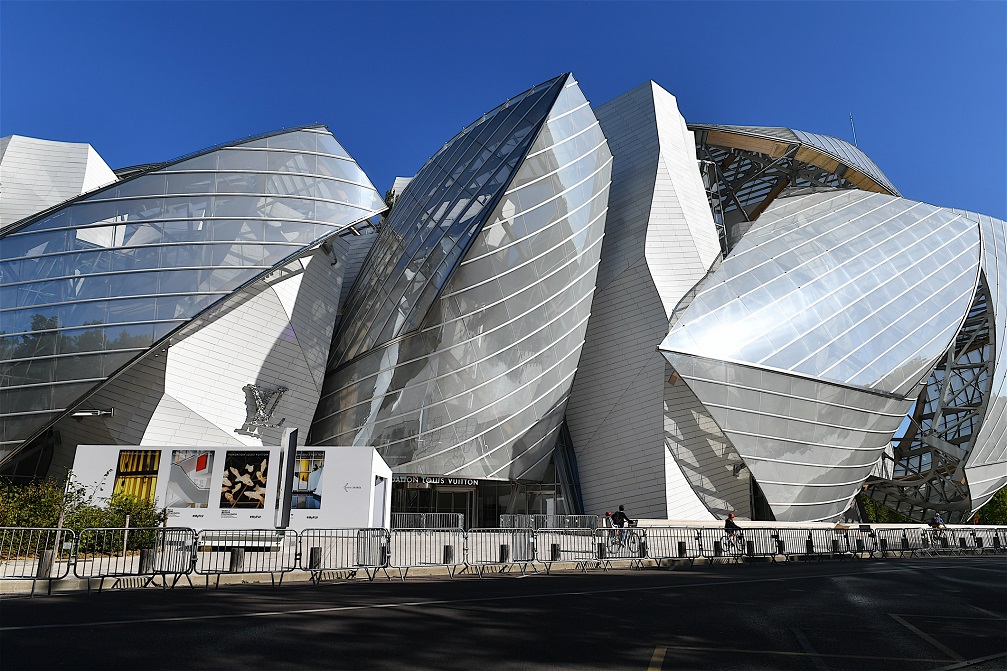 If you love the Dark Academia Aesthetic, You'll Adore Budapest, Hungary
If Paris if Light Academia, then Budapest is Paris' Edgier and somehow preppy-er big sister. You can certainly expect to find plenty of academia, history, and literature-inspired attractions, in a city with a slightly more medieval/ gothic influence. Perfect for dramatic vacation photos, the whole city gives off major prestigious ivy league vibes. While you're here, you can visit ancient cathedrals, the prettiest library in the world, massive castles, and a plethora of niche museums. Want to do something a little more unexpected, you can also head to the train station and hop onboard the most scenic train in Europe- an honor given by none other than National Geographic 
For the ultimate dark academia experience, we also recommend swinging by the For Sale Pub for a pint or evening snack. This unique watering hole has a ceiling covered in advertisements, newspapers, poetry, and sketches- you're even invited to add your own to the mix.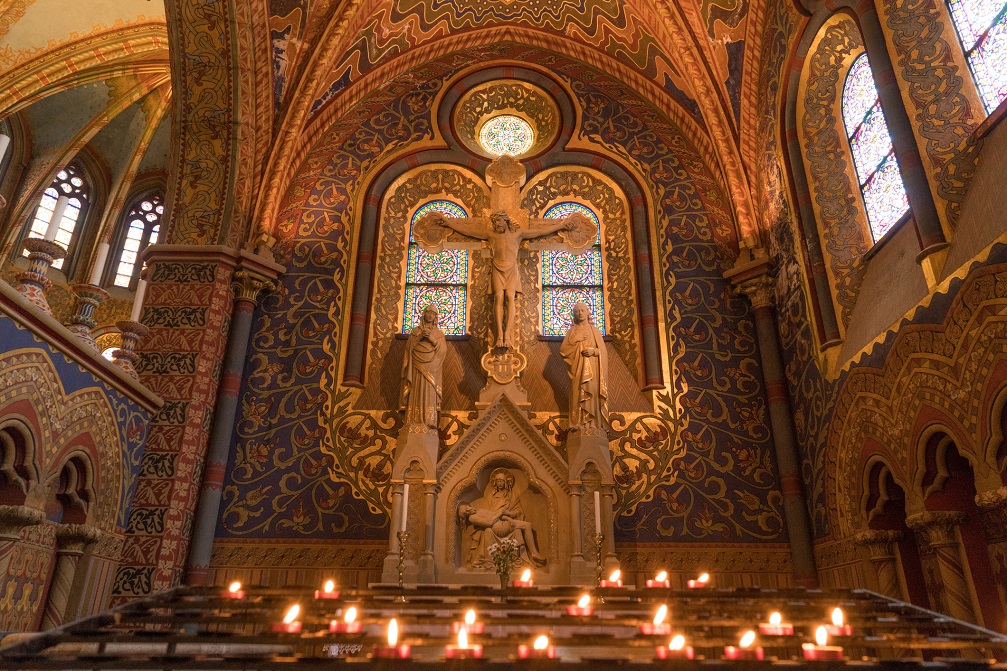 If you love the Granola Aesthetic, You'll Adore Oregon, USA 
If the Granola aesthetic was a place, it would absolutely be Oregon. This down-to-earth and wild state places a major emphasis on sustainability, and of course, boasts a mainstream major outdoor enthusiast culture. With so much neural beauty surrounding them- from lush temperate rainforests and pine groves to mountains and rugged coastlines, it's no surprise the tourists and residents like to spend their time enjoying it. When you're done camping and hiking, you should definitely plan to stick around for an extra day or two. The state knows who their tourist base is, so this "hiker's haven" current flows through the major cities as well- especially Portland. Here, you can go thrift shopping for grandpa-style sweaters and oversized tees, shop at the largest used book store in the world, and hunt down a craft-brewed pint or cup of joe.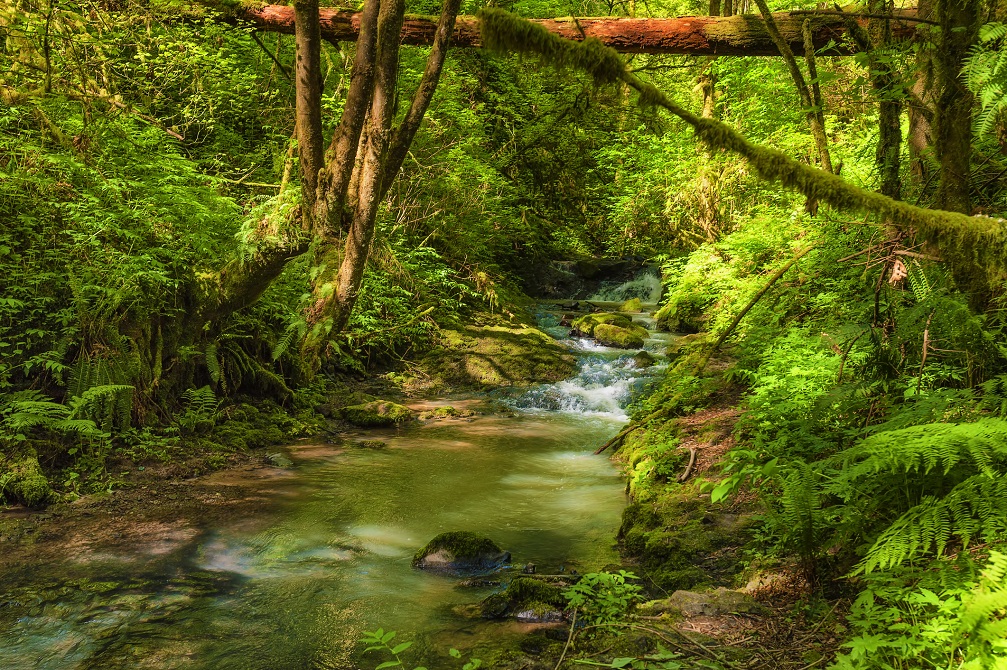 If you love the Hippie Aesthetic, You'll Adore Ojai, California
If you're a fan of the Hippie/Bohemian aesthetic, then you certainly have no shortage of destinations to choose from. But if you want one that still maintains some upbeat California vibes and a Spanish influence, look no further. Ojai exudes a not-so-subtle, desert hippie vibe. If you come dressed in bohemian maxi skirts, flowy tunic dresses, naturally inspired jewelry, humble sandals, and a statement that- you'll fit right in. Even your accommodations will be right on trend- choose between inns with indie flare (we're talking hand-knotted hammocks, woven rugs, natural woods, colorful patterned tiles, and lots of little plants), and the chance to sleep in a vintage airstream, or make it a long weekend and try out both. During the day, you will love wandering through crystal shops and artisan markets, and stopping by independent coffee companies, kombucha tastings, or al fresco dining amongst the cactus when it's time to refuel. Want the ultimate hippie experience? Head out to Meditation Mount, a self-guided meditation garden and mountain viewpoint.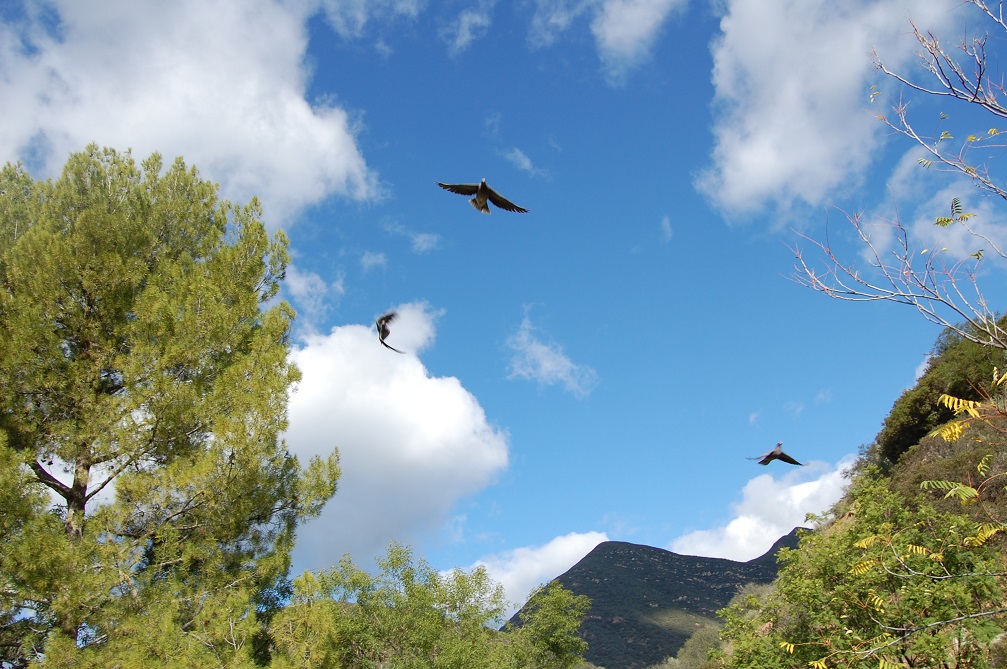 If you love the VSCO Girl Aesthetic, You'll Adore Rarotonga, Cook Islands
Even though the USA's many beach-bound states were the birthplace of the VSCO girl aesthetic (defined as a mix of trendy late '90s culture and a laid-back, surfer-inspired lifestyle), we think its gravitas extends way further than the sands of Florida, California, and Hawaii. If you want to take your cowry-shell-wearing, barefoot long-boarding, and ukulele-playing a little further afield, we think Rarotonga will set you up quite nicely for a VSCO girl inspired vacation. Here you can swing off of palm trees, have beach barbeques with the locals, cruise around the island on a pretty pink scooter (or bicycle) and refuel at all of the trendiest coffee shops and juice bars. It's the perfect place to embrace the natural, undone vibe of the VSCO girl and opt for no-makeup, no-fuss beachwear. Of course, this is just the tip of the iceberg. You can also pack your Hydro Flask for tropical hikes, gravitas, or snap pictures with some of the resident dogs that hang out at the beaches- a VSCO girl's dream.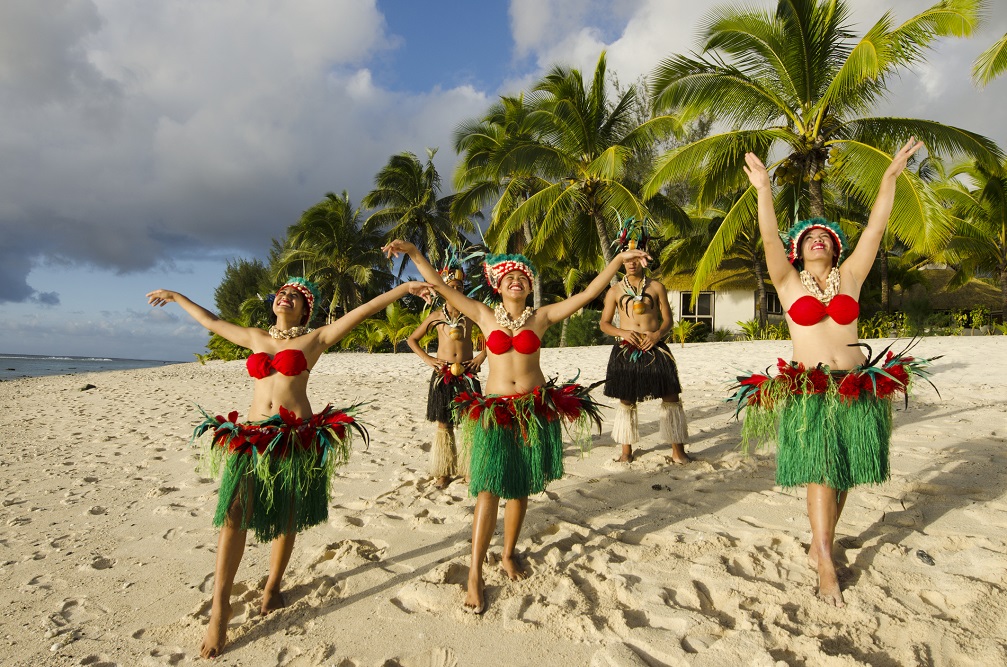 If you love the Insta-Baddie Aesthetic, You'll Adore Seoul, South Korea
Would you consider yourself to be a baddie? An influencer? Do you find yourself envious of the Gucci-clad models and their never-ending travels to cities around the world? It's time to retire the nightclubs in the city that never sleeps, NYC will be there when you get back. It's time to take on the neon lights, high-end streetwear fashion, and VIP rooms of exclusive bars in Seoul. From rooftop restaurants and expensive themed clubs to bustling streets and impressive skyscrapers, Seoul has everything you need to rack up those social media likes and some serious envy from all your peers.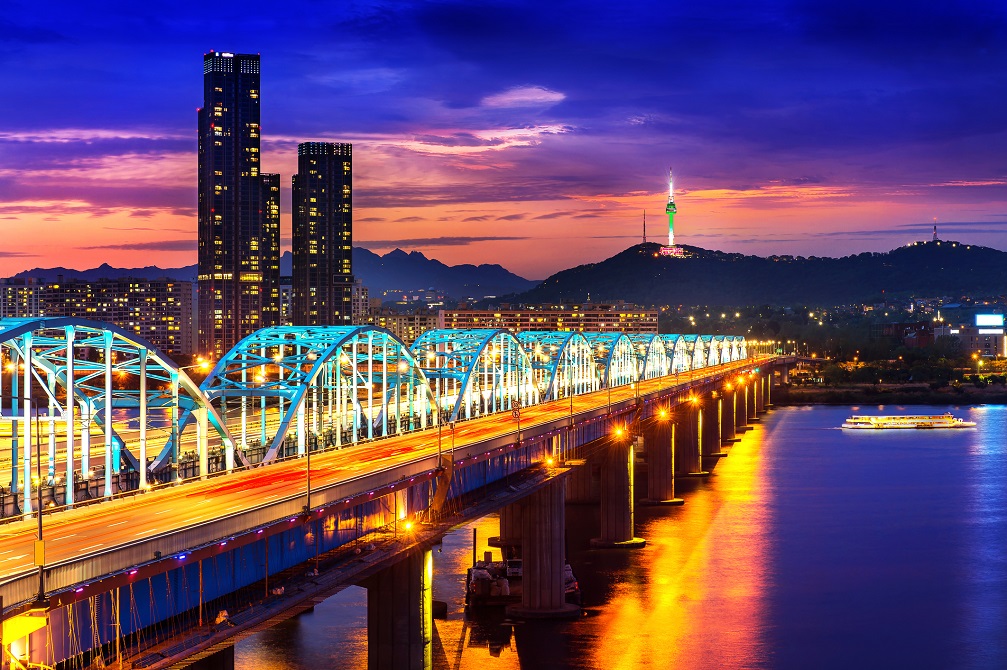 If you love the Beachy Aesthetic, You'll Adore Queensland, Australia 
Those who adore the beachy aesthetic are often easily identified by their breezy resort wear, tousled curls, and naturalist aura. In case it wasn't clear, they also share a deep love for the ocean. Sound like you? I'm sure we don't need to tell you this, but Australia as a whole is the epitome of a beachy aesthetic. In particular, the coasts and towns of Queensland capture the slow-paced lifestyle that the TikTok community has fallen in love with. Hunting for driftwood, long reeds lining boardwalks to powdered beaches, and oceanside bonfires are all par for the course in Queensland, so don't be surprised if this is where you spend the majority of your time. If you do your research, you might even happen upon some designated spots for beach camping, so you never have to leave. Of course, a beach house is always an option if you're looking for more amenities and less rustic living space. No matter where you choose to stay, remember that 
if you don't come home with sand in your socks- you're doing it wrong.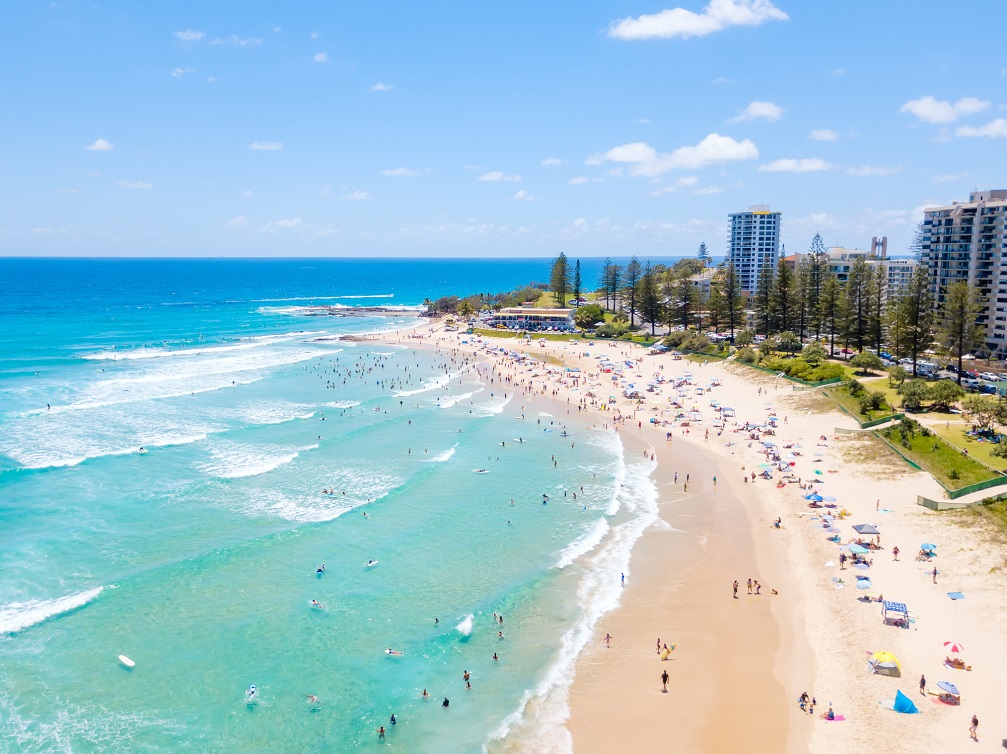 If you love the Y2K Aesthetic, You'll Adore London, England 
Y2K is a hard aesthetic to define, but once you've been hooked, you won't be able to get enough. More than anything, it references a nostalgia for the trends of the early 2000s, a mishmash of bucket hats, layering, girly tops, bright colors, and technological inspiration. Perhaps it's because of the prevalence of London in early 2000s film and television, but Y2K seems to go hand in hand with London's culture. Along with an eclectic fashion-forward community, London has been ahead of the Y2K movement (or maybe never moved on from it in the first place) for some time, sporting baby tees, bucket hats, and tennis skirts in the streets- reminiscing this fashion era before knew we missed it. Besides bouncing around from one iconic attraction to the next (because who hasn't dreamed of taking a photo with the classic red telephone booth) you can also amp up the nostalgia factor with a trip to a sweet shop, around at a bowling alley, a meal at a dingy college pub or some window shopping at a good old-fashioned shopping mall.