If bohemian-style travel has a hold on your heart, we know you've already explored the likes of Tulum, Bali, Ibiza, and Morocco. It can be difficult to break free from these "big names" in bohemian travel since they so reliably capture the essence of the indie experience. You can hop on a plane to any one of these destinations and feel assured that you will land in a quaint, laid-back atmosphere with bohemian energy running through its blood, from the décor of its boutique hotels to its artisan street markets and beachfront dining. 
So what happens when you want to explore somewhere new? Of course, you could try out another travel style. Romantic European luxury and ultra-modern cityscapes all have their merits. But if a tasteful dose of hippie-inspired living is what you're after, nothing else will quite fill that void. The good news is, thanks to the "road-less-traveled" vibes that bohemian destinations share, it's often the secret, lesser-known towns that do it best.  
We've snooped around for all the best "undiscovered" boho towns to travel to next, so you don't have to. Try one, or try them all Tulum can wait until next time- it's not going anywhere.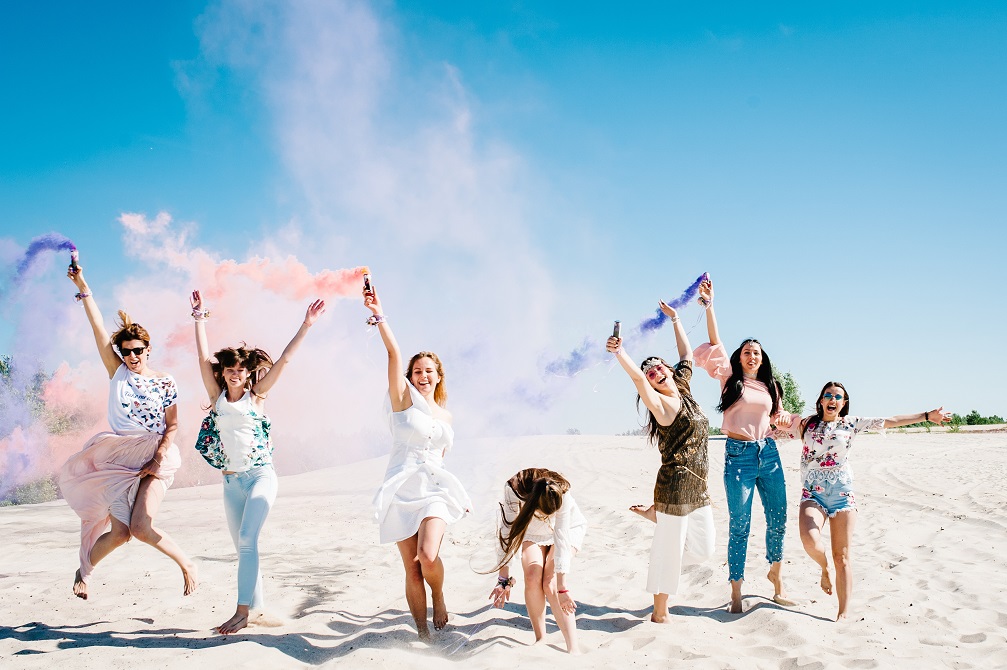 Alentejo, Portugal
If your favorite part of the bohemian lifestyle is the charming merging of indoor/outdoor living, then the Alentejo region of Portugal is for you. You'll find women chattering in the streets and hanging their laundry on the line, alfresco tables set up in every cobbled pathway, and a general appreciation for the outdoors. Not to mention, this diverse region has a little bit of something for everybody. Inland, you can stroll through towns of mosaic tiles and whitewashed buildings, challenge yourself in the mountainous parks, or sip afternoon gasses of wine straight from the vineyards. 
Once you have made your way to the coast, you'll fall in love with the thatched palm parasols lining the beaches and Caribbean-coloured waters. Much of the coastline boasts rock cliffs and secret, sheltered coves along the shore but even the more renowned beaches are worth a stop. At Praia do Malhao, massive dunes and meadows of wildflowers meet the shoreline- it will make you wonder how a place this magical can even exist. If you want to round out your experience, you can find boho boutique hotels all throughout the region. 
Why It's So Magical: The Alentejo region of Portugal simply has SO MUCH to offer. You can enjoy the easy, breezy bohemian vibes everywhere you turn, while also reaping the benefits of variety. Here, you can hike through mountainous national parks, stroll through clay and cobblestone towns, chow down on the catch of the day in a little fishing village, and lounge on sandy beaches with a drink in hand.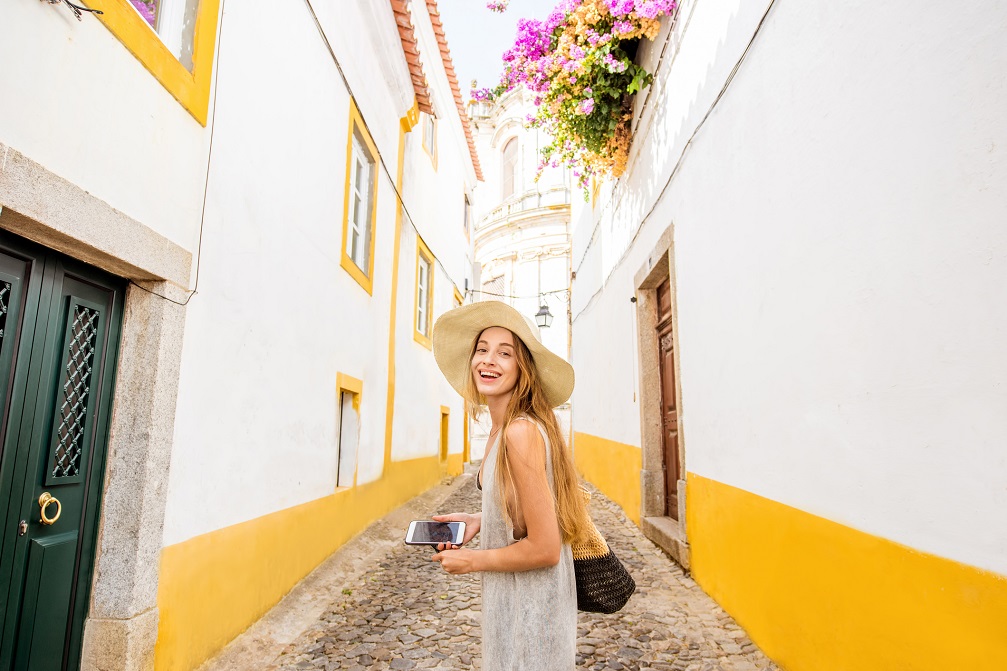 Bohemia, Czech Republic 
Why not take it back to where it all began? Experience the remaining influence of gypsy culture and enjoy a European take on the bohemian vacation. Though the bohemian lifestyle here is going to look a little different than the getaway you are used to, it's important to note that the trend has come a long way and that visiting its birthplace is something incredible in its own regard. 
A striking landscape full of mountains, caves, gorges, and luscious countryside. We recommend spending a mix of time in the country and in the city for the most authentic experience. You may want to take a gypsy tour or arrange for unique accommodation such as staying in a gypsy wagon, but just remember to be mindful and respectful of the culture, and make a solid effort to learn about the historical mistreatment of gypsy populations. 
Why It's So Magical: There's definitely something poetic about experiencing the bohemian lifestyle in its birthplace. Plus, as much as we love the beachy take on this travel trend, we think this land-locked experience in central Europe has the potential to enchant an entirely different crowd- making the bohemian getaway a staple for every type of traveler.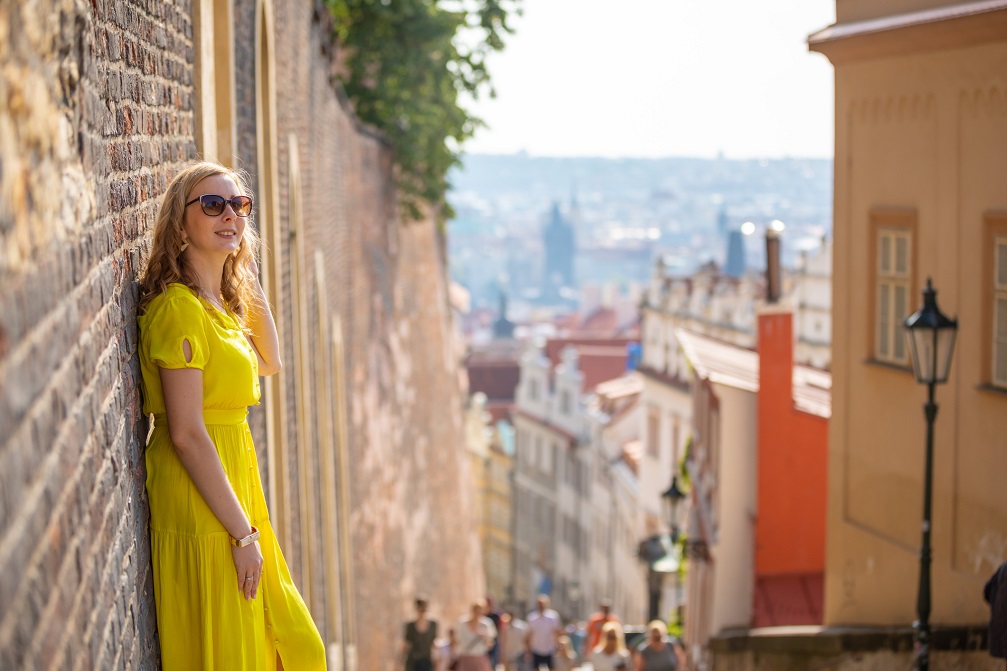 Mancora, Peru 
We've said it before and we'll say it again- where there are surfers there's bound to be a laid-back beachy community that attracts tourists of a certain breed- bohemian travelers. Mancora is Peru's best surfing town and one that someone remains underrated by most accounts, making it the perfect place to relax for a few days. If you keep in mind that Mancora, the town, is not designed to be a luxury hub, then it won't take long to start charming you. It also remains utterly affordable. 
That being said, it's not without upgraded, high-end accommodations. If the natural, earthy décor appeals most to you with an emphasis on creating more luxurious outdoor spaces, we'd definitely recommend the Hotel Grandmare & Bungalows. They have everything you could ask for from breezy hammocks and sunbeds with linens to private beach access and a pretty good restaurant. If you prefer the crisp, clean look of a modern hotel with bohemian elements, then Selina Mancora is a worthy alternative. Before we move on, it's also worth mentioning that Peruvian cuisine is incredible. Be sure to try the fresh fish ceviche while you're here; the ambiance and cuisine at Atelier Mancora are amazing so this is a pretty safe bet if you want some finer dining experiences. 
Why It's So Magical: Mancora is the best boho beach town that no one seems to be talking about. Translation? You can easily substitute Mancora for your usual go-to and enjoy all the amenities and bohemian atmosphere you'd expect, without the overcrowding of tourists. Don't get us wrong, there's definitely still some tourist community- a secret this good just can't be kept. But you'll certainly be able to enjoy your beach days in peace and never be fighting off a larger crowd.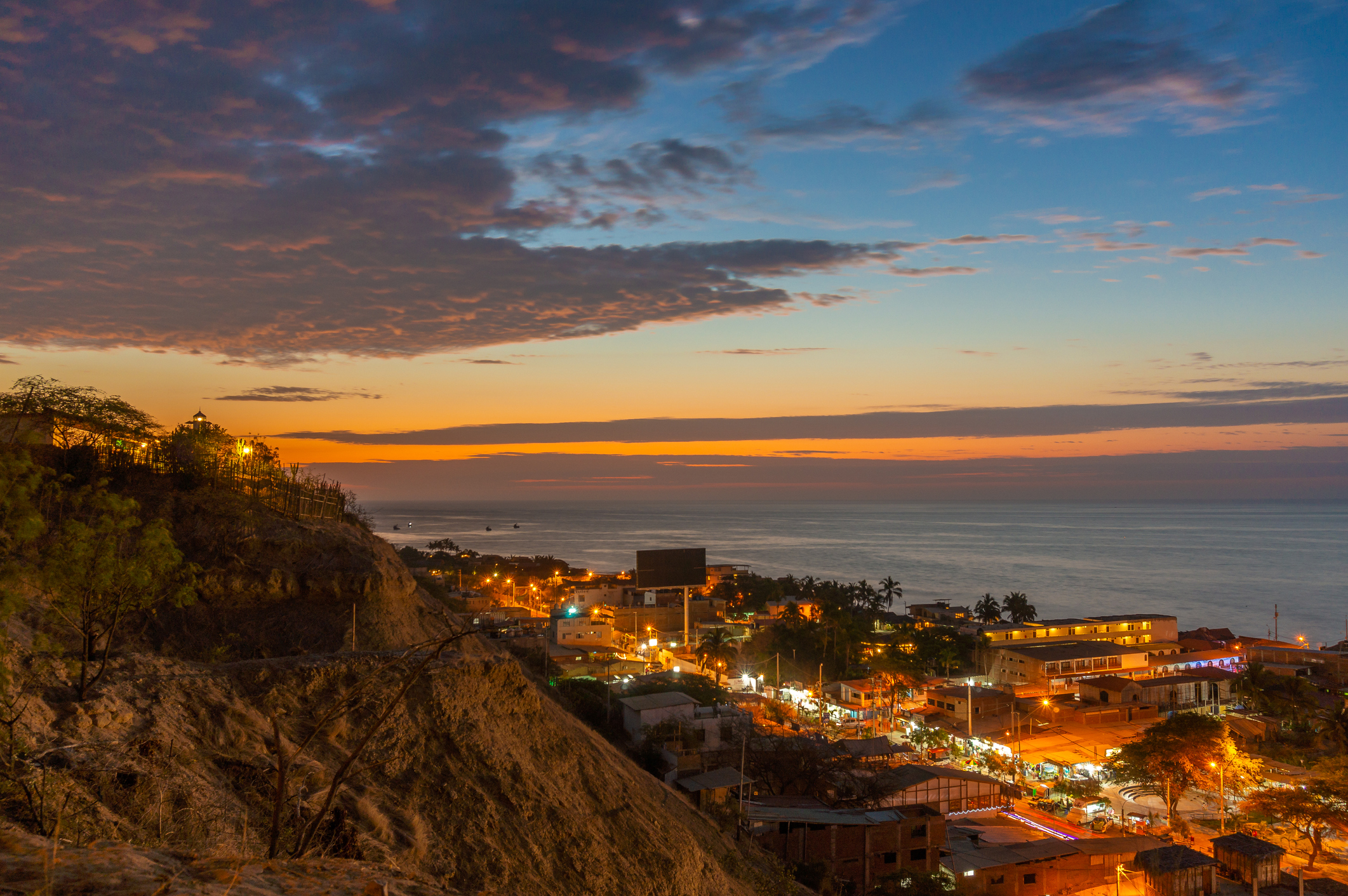 Montezuma, Costa Rica
This non-touristy town is perfect for the beachy bohemian who wants a happy, sleepy destination to unwind in. The only real gathering spot in Montezuma is a small main strip of organic cafes, surf shops, and artisanal vendors, also known as the "town road". Besides that, you'll find quaint beaches, lush rainforest, and a cluster of small villas and hotels- no big resorts around here! 
When you do feel up for a little something more than a drink and a good read on the beach, you can venture to one of the tiny islands off the coast for a day trip (one of which you can actually walk across to during low tide), or strap on your hiking shoes and binoculars for some jungle wildlife spotting. It's also the perfect place for chasing waterfalls- there are three big cascades in close proximity, which make up the most famous waterfall set in Costa Rica. The largest of these is a great spot for a picnic, but the other two are well suited for those who want to jump in and splash around. 
Why It's So Magical: A trip to Montezuma can really be dressed up or down as much as you need based on your travel preferences and your budget. There are several five-star, luxury boutique hotels if that's your style, but you can also find mid-range eco-accommodations or even camp on the beach. No matter what you choose, though, you'll be guaranteed a secluded beachfront, and the option to do everything that gives Costa Rica its marvelous reputation or laze around and do nothing at all.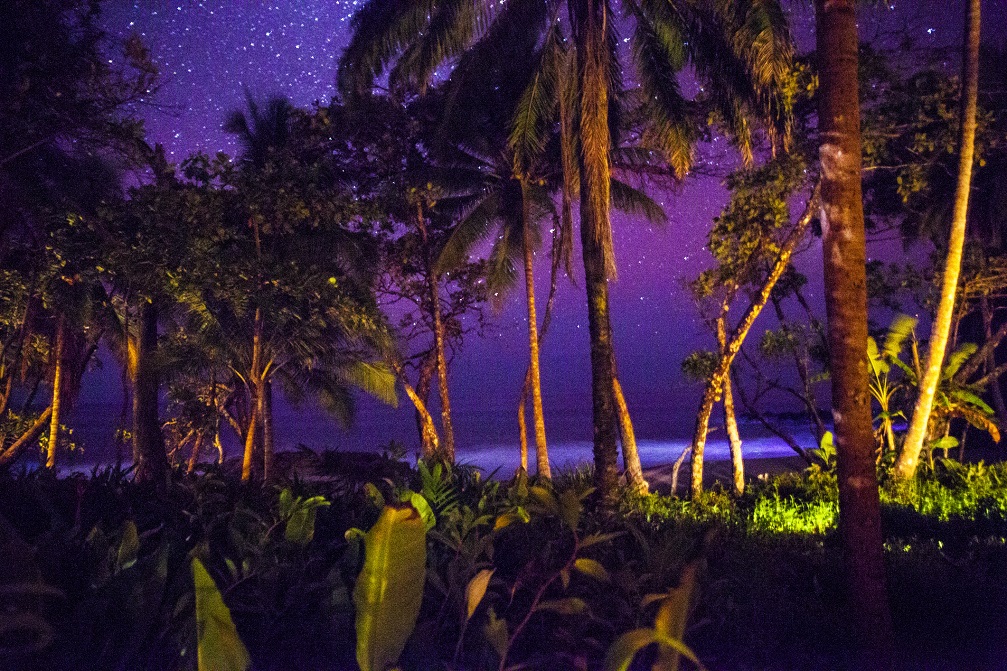 Siargao Island, Philippines
Listen up, the Philippines is not just a cheap destination for college-aged backpackers. In fact, despite its reputation as a surfer town (and yes, affordability), this island is one of the most picturesque and luxurious destinations in southeast Asia- trust us! Oh yeah, and you can still take advantage of that bohemian flare that we can't stop talking about. 
Besides surfing, Siargao offers dozens upon dozens of things to do and each one is more magical than the last. You can take in a sunrise at the Cloud Nine Pier, visit the famous Magpupungko rock pools, float down the Sugba Lagoon, or take a swing off the iconic palm at the Maasin Enchanted River. When it's time to take it down a notch, you can spend your time on the powdered beach, recently dubbed the best in the Philippines, browse through cute "shop local" boutiques or explore Siargao's decent selection of vegan and vegetarian dining options. You can also rent scooters and beach bikes to get around which has become a travel staple for bohemian travelers, just look to places like Bali and Tulum if you don't want to take our word for it. 
Why It's So Magical: Siargao is a surfer's paradise, which means it's inherently a pretty chilled-out place to be, but it's also so much more than that. Take advantage of the surfer's atmosphere for all your hippie fulfillment, but don't sacrifice anything else. Here, you can relax AND find some gentle adventure. Not to mention, it's just about the dreamiest place we've ever seen.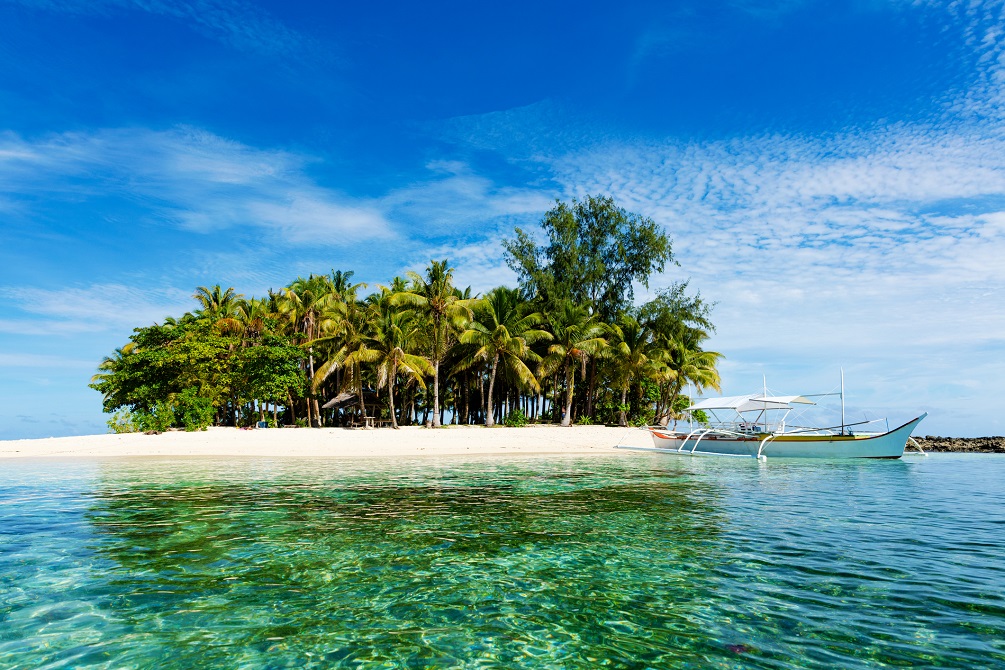 Cat Island, Bahamas
This tropical oasis is made up of mainly villa-style accommodation, which only amplifies the sense of privacy that you already get from staying in this geographically small and criminally under-trafficked destination. If you want to keep living your life in color, this is the choice for you. With bold-colored buildings, tropical beats carrying through the air, and a sweet sense of slow, undone time. 
What's the most popular thing to do on the island? Hit up the local fish fry, of course. In fact, beachfront dining is the main attraction from one end of the island to the other, with little unimposing food huts serving up all the best Caribbean flavors from locally caught seafood to spicy jerks. When you're not chowing down to your heart's content, you can visit the local dive shop for an aquatic adventure, or rent a bicycle to peddle your way around the island- the choice is yours. 
Why It's So Magical: Hammocks swaying between palms, thatched-roof cottages just steps from the water, and a pink sand beach all on a one-town island? It doesn't get much more low-key than that. The Bahamas have undeniably been hit by the tourist wave, which has commercialized its culture and caused a shift towards big resorts and spoiled land. This little untouched island will take you back in time and allow you to have the full Caribbean experience in all its peaceful glory.