Not only is the South Pacific known for being one of the most luxurious travel destinations across the globe, it is also one of the most expensive. Travellers with any of these big-budget destinations on their bucket list might feel as though their savings accounts will never quite be enough form them to afford travelling to these far away islands to fulfil their dreams. Is there any way to do it for less?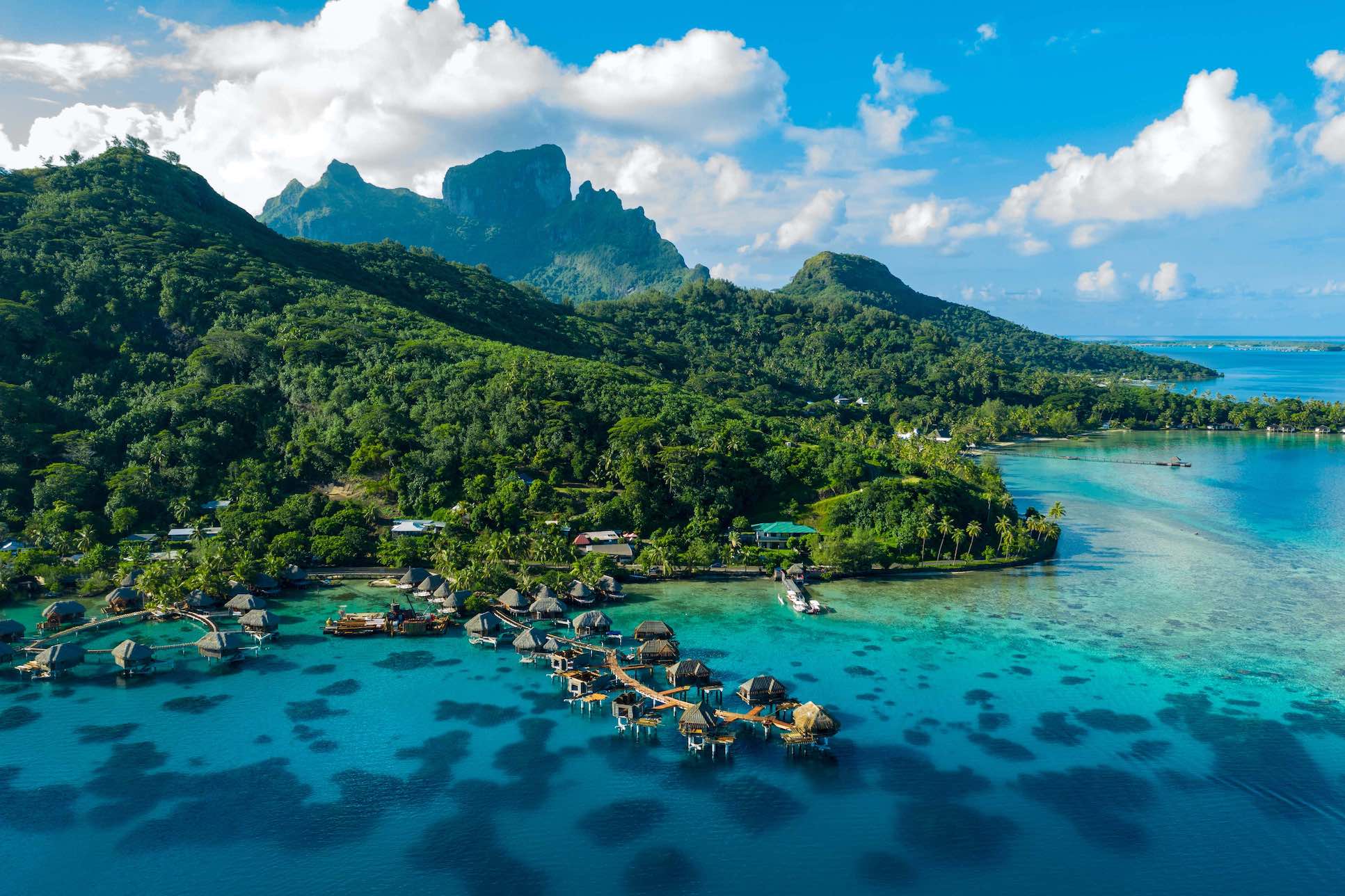 Like any destination, there is certainly a range of accommodations and activities at various price levels, and sneaky ways to stick to your budget, if you know where to look for them.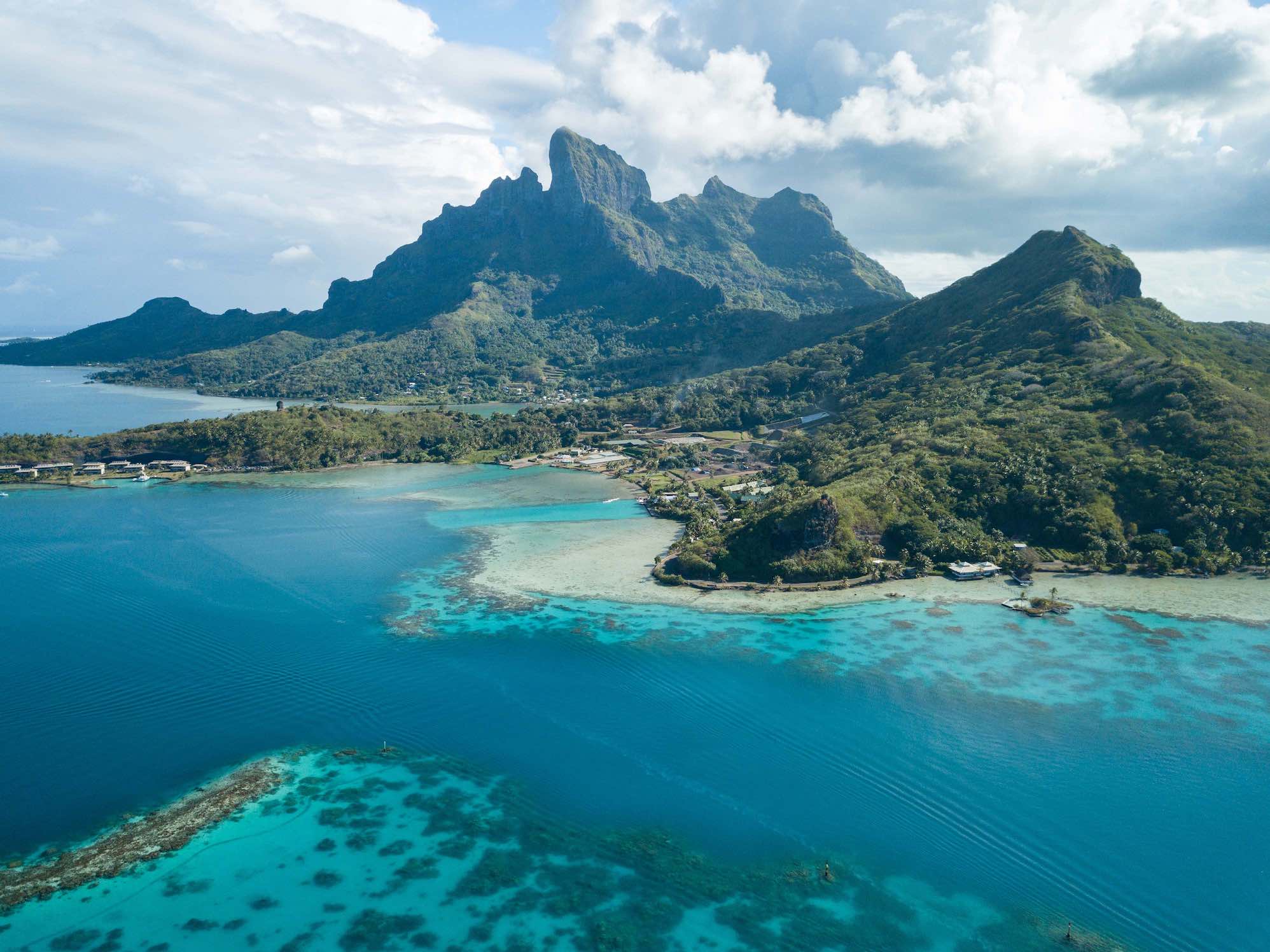 Here, I have detailed everything you need to know about planning a trip to the South Pacific with a smaller budget.
Accommodation
You might have to give up the overwater bungalow. I know, I know. But booking an oceanfront hotel that is strictly on land will save you big-time! In some cases, an ocean view room will be less than half the cost of an overwater villa. That being said, you don't have to give it up completely. Many resorts with both options will allow you to upgrade just for one night, or you could treat yourself to a second resort (perhaps on a second island) for a day or two- but try to avoid doing this on the weekend for maximum savings.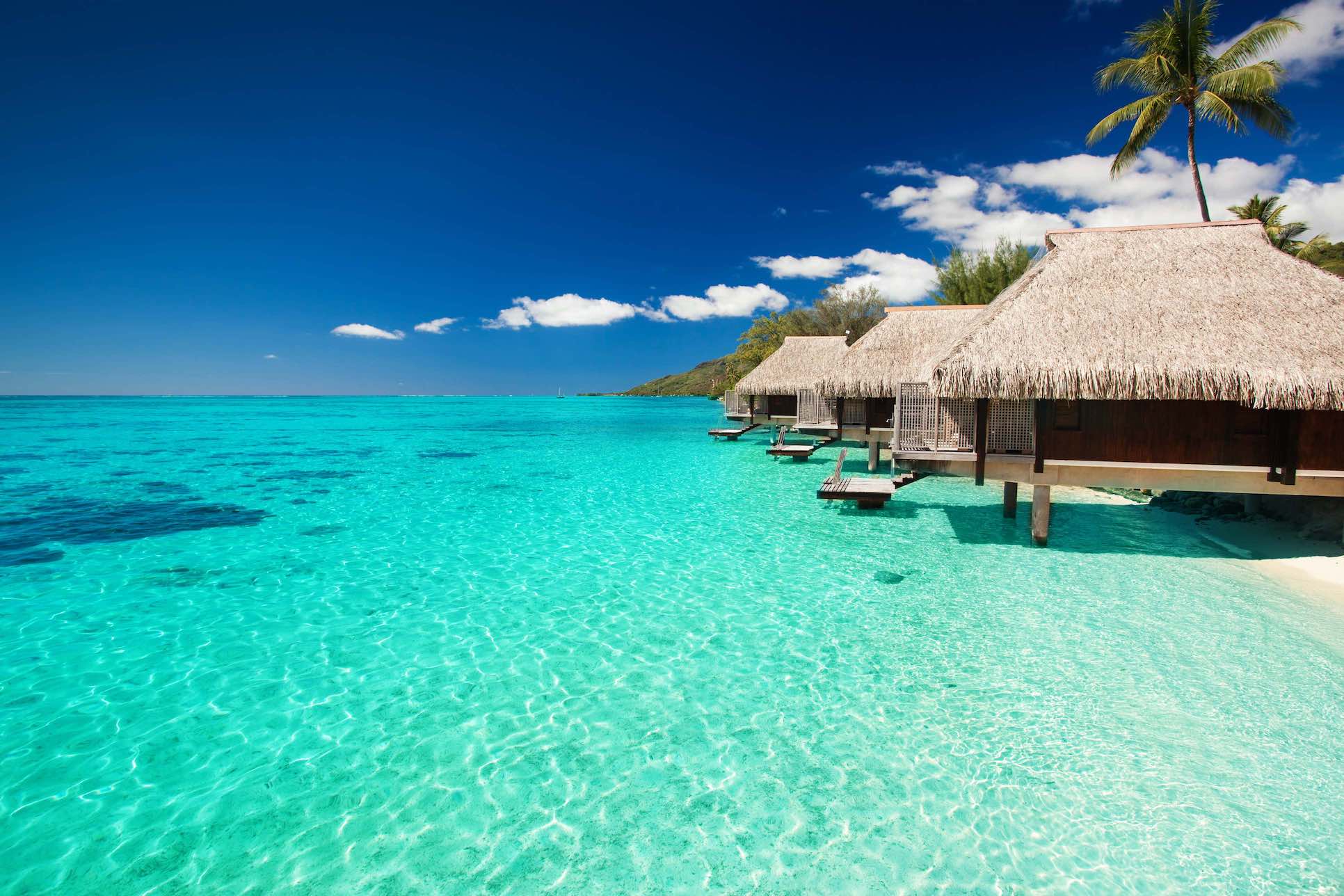 Travel Between (and around) the Islands
Once you have arrived at your initial destination island, you might feel the urge to go island hopping. After all, this is likely a once-in-a-lifetime trip and you will want to see as much as you can while you are here. Don't take flights between islands! Most of the islands in each close grouping will have ferries that run between them- the Cook islands are a major exception here.
While on each island, you may decide you want to explore the local towns.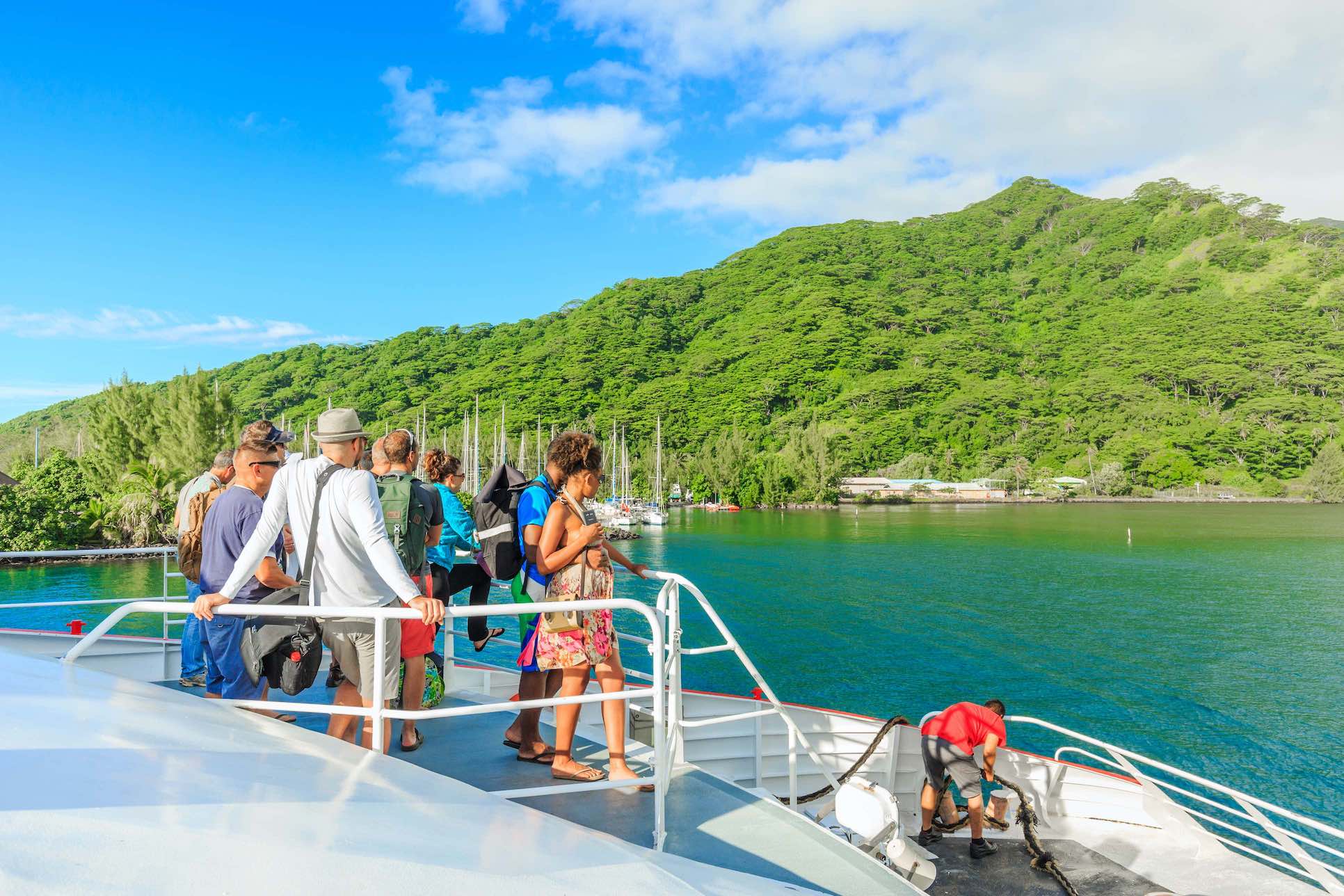 If you do, take public transport, or rent a bicycle. Public buses are considered safe on most islands and will usually cost no more than a dollar or two. Otherwise, a bicycle (or motorised scooter) will cost between $8-$20 a day and frankly, it doesn't get much more tropical than that.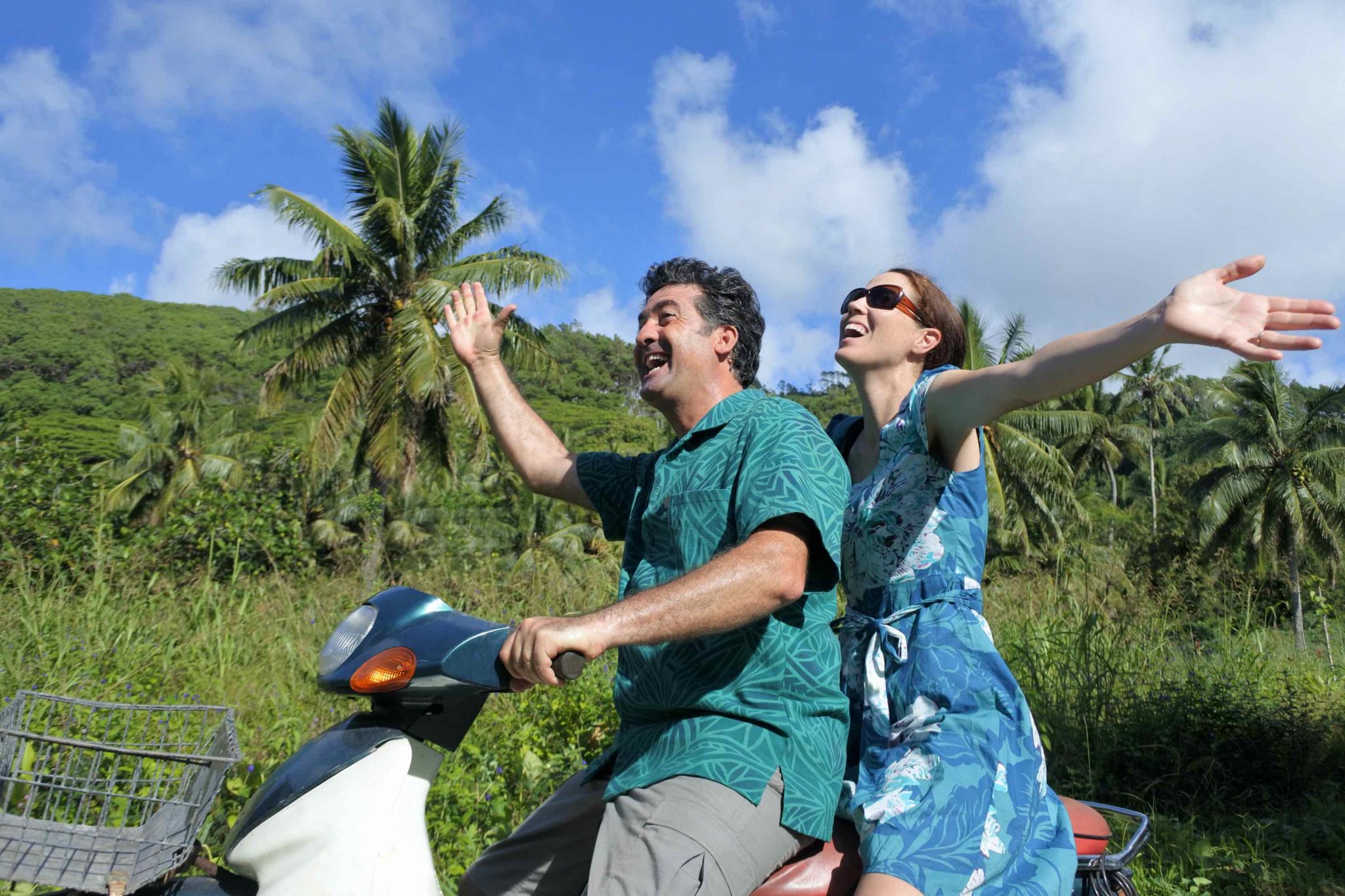 Eat Like A Local
Just because you are staying on a resort does not mean you need to eat at the resort. I always make sure that I book my clients on holidays where, at the very minimum, breakfast is included. None of these ROOM ONLY rates that you can book online which are a false economy. Once you have set yourself up for the day with a hearty (or healthy) breakfast, venture in to town where it is safe to do so.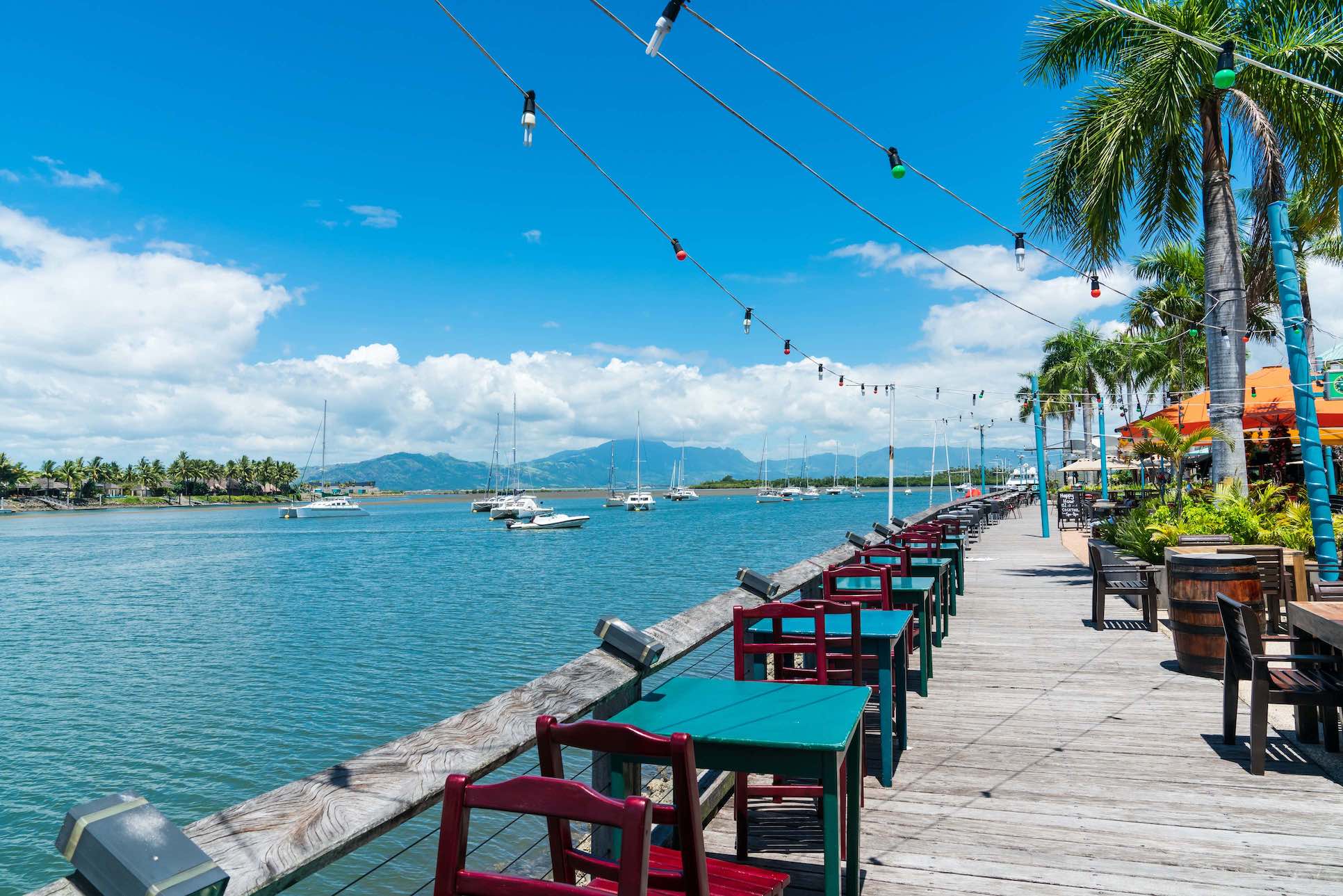 Lovely meals at local restaurants can cost as little as $5, and usually do not exceed $25, which is usually less than the bare minimum charges for resort cuisine. Tropical fruit markets are also a great place to stock up for lunches and snacks throughout the day, and they are locally and usually pretty cheap. Plus, nothing says the South Pacific to me quite like eating coconuts, bananas and mangos all day long.
Activities
I get it-you're in an exciting new place and some travellers have a hard time sitting still. But the South Pacific is all about relaxation, so, if you can, try to avoid packing you itinerary full of day trips and tours. Take a more laid-back approach to spending your time on the islands, and utilise the free activities often provided by your hotel instead. This is a great way to avoid adding extra unnecessary costs.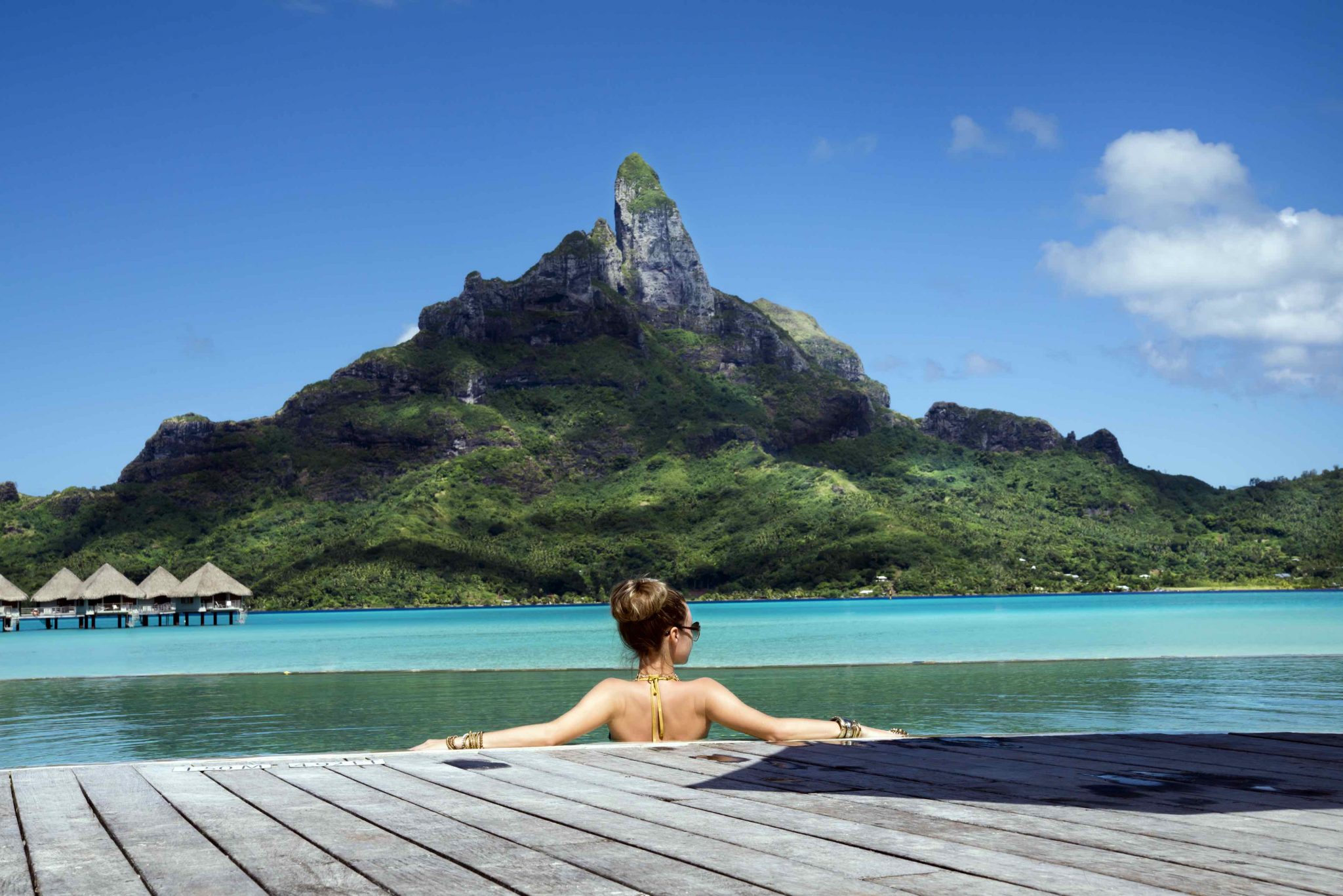 If there's something you have always wanted to do in the South Pacific, then you can choose to splurge, but you'll probably find that most often you're just trying to see and do it all because someone else suggested you should. Wait until you get there and do what feels right in the moment- even if that is nothing at all. You'll notice you're cutting out a lot of tours and activities you normally might otherwise have been itching to do.
When to Travel
The summer season, November to April is considered the "off season" for the South Pacific because it can get quite rainy, and it is extremely hot and humid. However, it's not like they board up the islands to avoid tourists from coming and the sun does not disappear. In fact, the wet season is characterised heavy rainstorms interspersed with extreme sunshine. Have a good, long think about how much you would mind those conditions. For some travellers, their vacation would be ruined.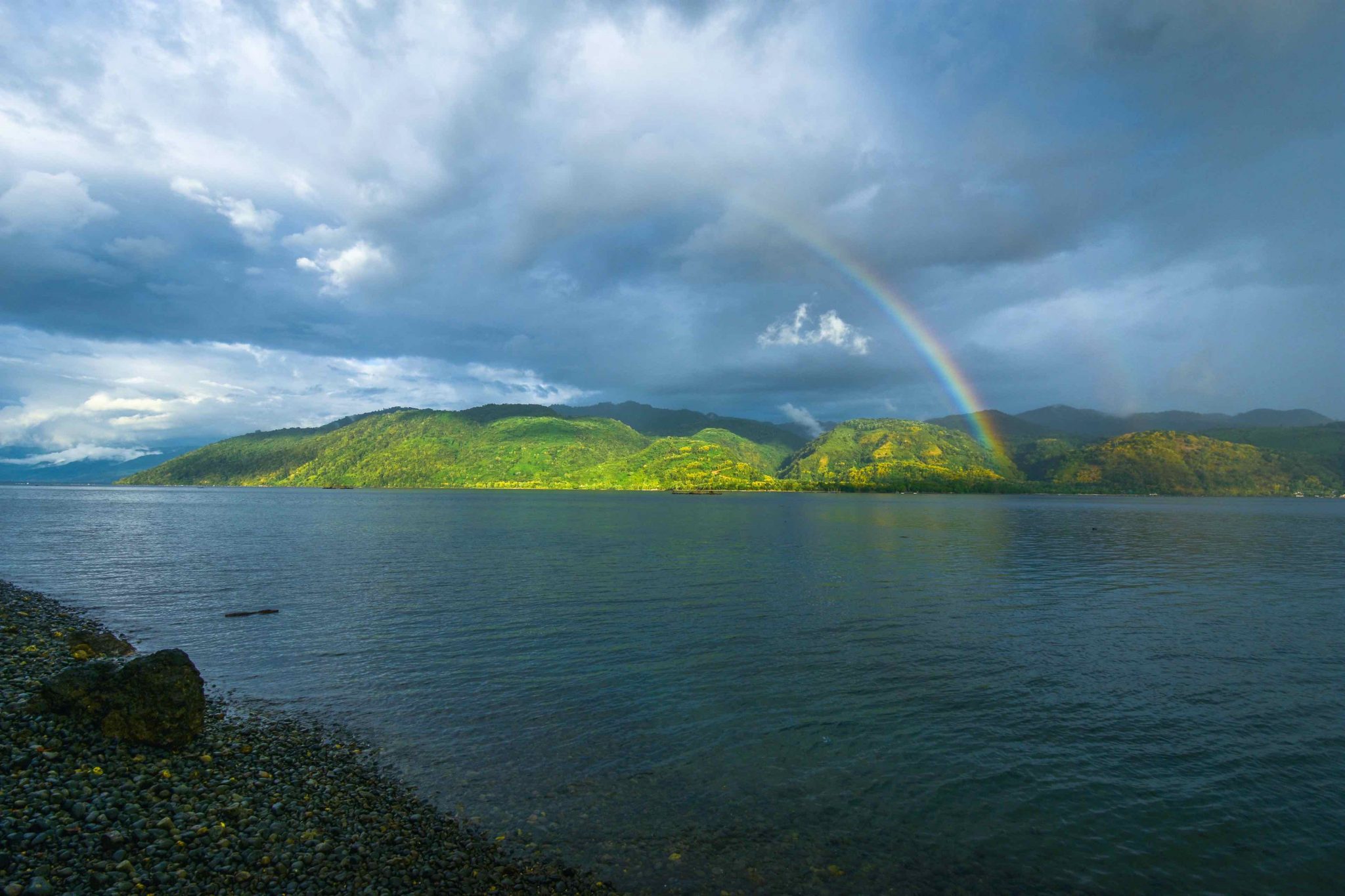 Others would be happy to watch the rain fall with a good book and then get out in the sun as soon as the rain disappears. I you're a happy-go-lucky traveller who would be unbothered by off-season conditions, then you're in luck! You can save a ton of money by going when other travellers typically don't, and might even find yourself offered some freebies and complimentary upgrades.
Pro tip: The rainy season is also cyclone season. Cyclones do occur at any time of the year in the South Pacific, but optimal conditions for cyclones increase in the summer. Pay attention to local advisories and travel on the edges of the off-season for a good balance of deals and low- cyclone activity risks.
Flights
The flights are going to be one of the biggest costs of your Pacific Islands itinerary. Since the location of the South Pacific Islands is so remote, it's difficult to get the cheap flights we can get to destinations that are well served like the Maldives. There is no option to  "shop around" since so few airlines will get you where you need to go. The only surefire way to save money on flights is to not check baggage which isn't really an option when travelling all the way to the South Pacific!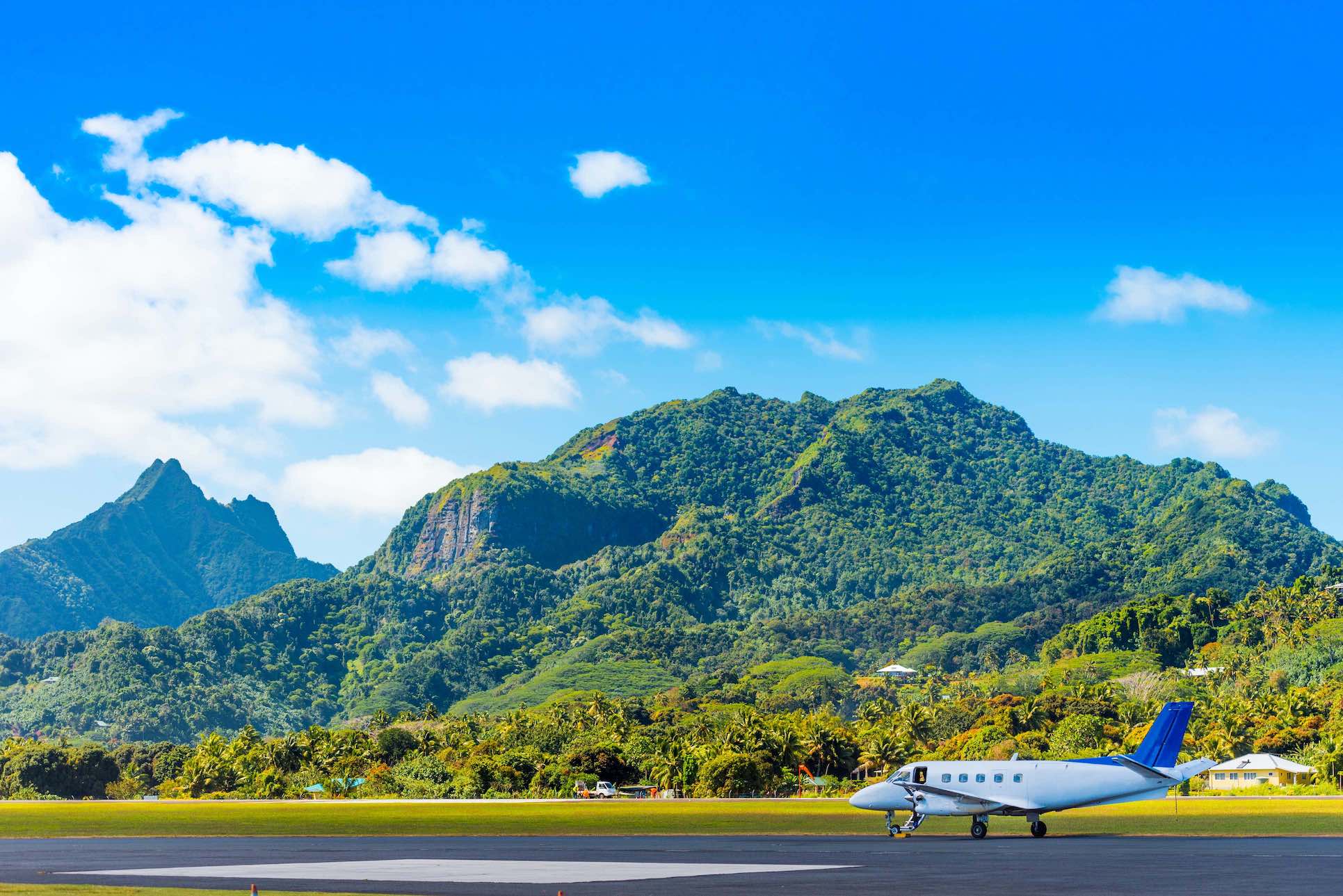 That being said, every seasoned traveller knows that the oldest trick in the book is to book flights for off-peak flight days/ times for better deals- something which I make sure of when creating budget itineraries. I also make sure I take advantage of the special IT fares available into Australia and New Zealand and then look for low cost options from there to the Pacific Islands which usually works out much cheaper than booking a through ticket.
Get Help From an Expert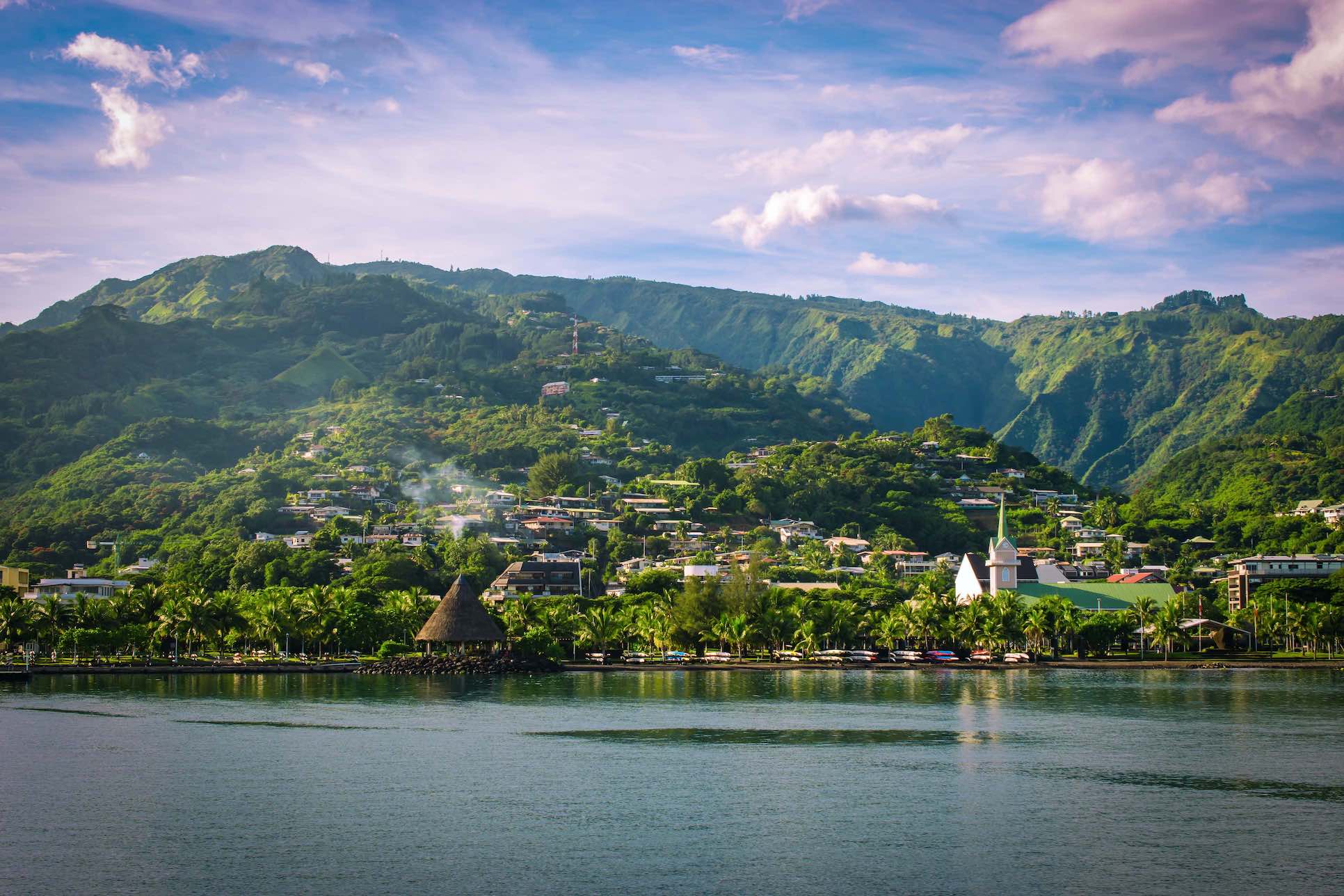 Working with a travel agent will actually help save you money- especially when booking a complex multi destination itinerary like the ones that are typical for holidays into the South Pacific? Using a combination of my knowledge of long haul air fares, an understanding of how to route a flight itinerary to ensure maximum price benefit and my relationships with local hotels and ground handlers, any itinerary I create for you will be both well planned and much cheaper than anything you might be able to cobble together yourself online. Many hotels will offer exclusive value added benefits such as upgrades, free meals or complimentary spa treatments when booking through an agent rather than online through one of the travel giants that charge the hotels hefty commissions. Above all, when booking with me, you will get exceptional service and someone who cares just as much about your experience being perfect as you do.