Enjoying a titillating meal while exploring a new country is one of the most exciting aspects of travel. Fortunately, food in the Middle East has just the right balance of exoticism and familiarity to excite the senses without delving too far into unknown culinary waters.
Jordan's central location in the Middle East means you can find Mediterranean style foods as well as African and Egyptian influenced foods and ingredients. Quick and easy staples such as hummus, zaatar with oil, falafel, shawarma and foul are ubiquitous.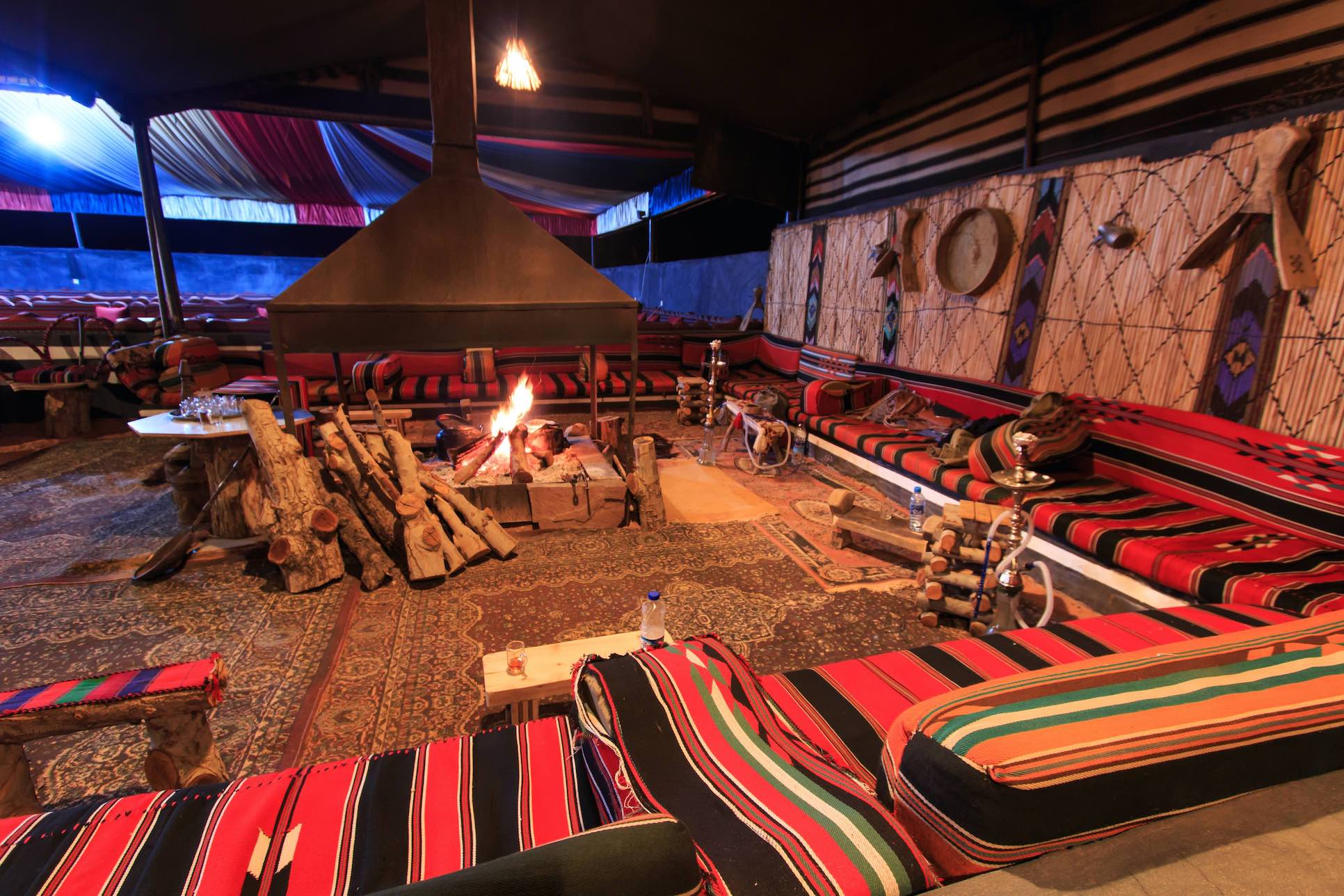 But what you should eat if you want to enjoy a hearty and satisfying meal worth obsessing over during your holiday in Jordan? After all, you can eat all the humous, shawarma and falafel back home in the UK.
For most people travelling on holiday to Jordan their diet will consist of foods they are familiar with or that they typically associated with Levantine cuisine. I am therefore pleased to introduce to you some national delicacies that most tourists on a holiday in Jordan will never try. My three recommendations are authentically Jordanian, national treasures and foods that have been enjoyed by locals for many centuries!
1. Mighty Mansaf
If you've ever read a book about Jordan or binged on Lawrence of Arabia you will already know about Mansaf. This meal manifests the essence of a Bedouin diet – it includes bread, rice, dairy, and meat. In short, it's hearty, full of carbs, moorish and a thoroughly satisfying meal.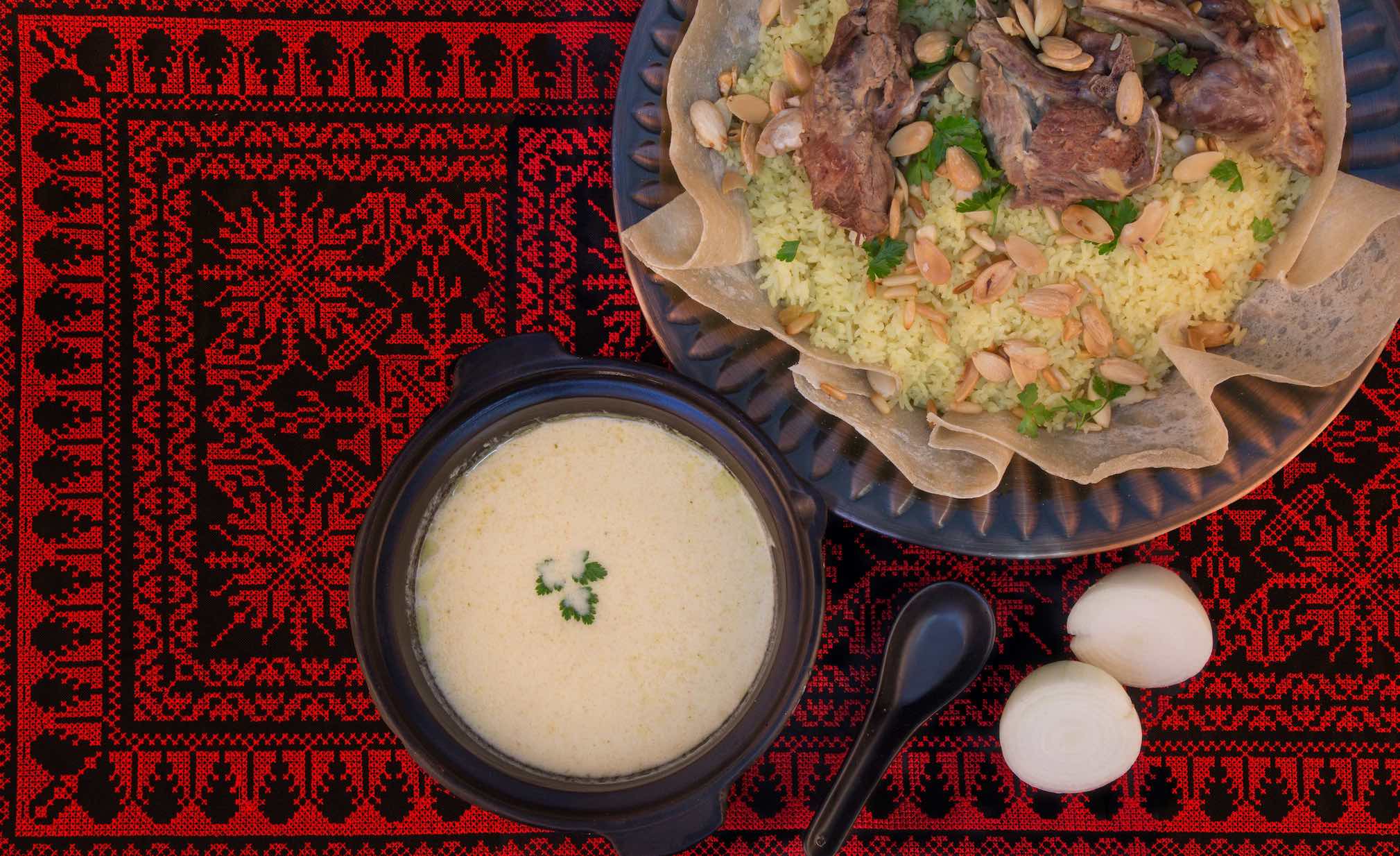 The dish is traditionally made with goat – or sheep if your host is feeling generous. Presented on large round stainless-steel trays a layer of bread is placed at the bottom, rice is placed over the bread, and in the centre, they place heaps of well-cooked meat. The meat is usually falling off the bone, and if you're lucky the animals' head, mouth agape is balanced on top (I recommend the ears). The delicious soup in which the meat was cooked is generously spooned all over. The soup is made from fermented yoghurt. At the very end, fried golden peanuts (or almonds) and fresh parsley get sprinkled over. The rice and bread soak up the soup creating a delicious gooey mess you can scoop easily into balls with your hands.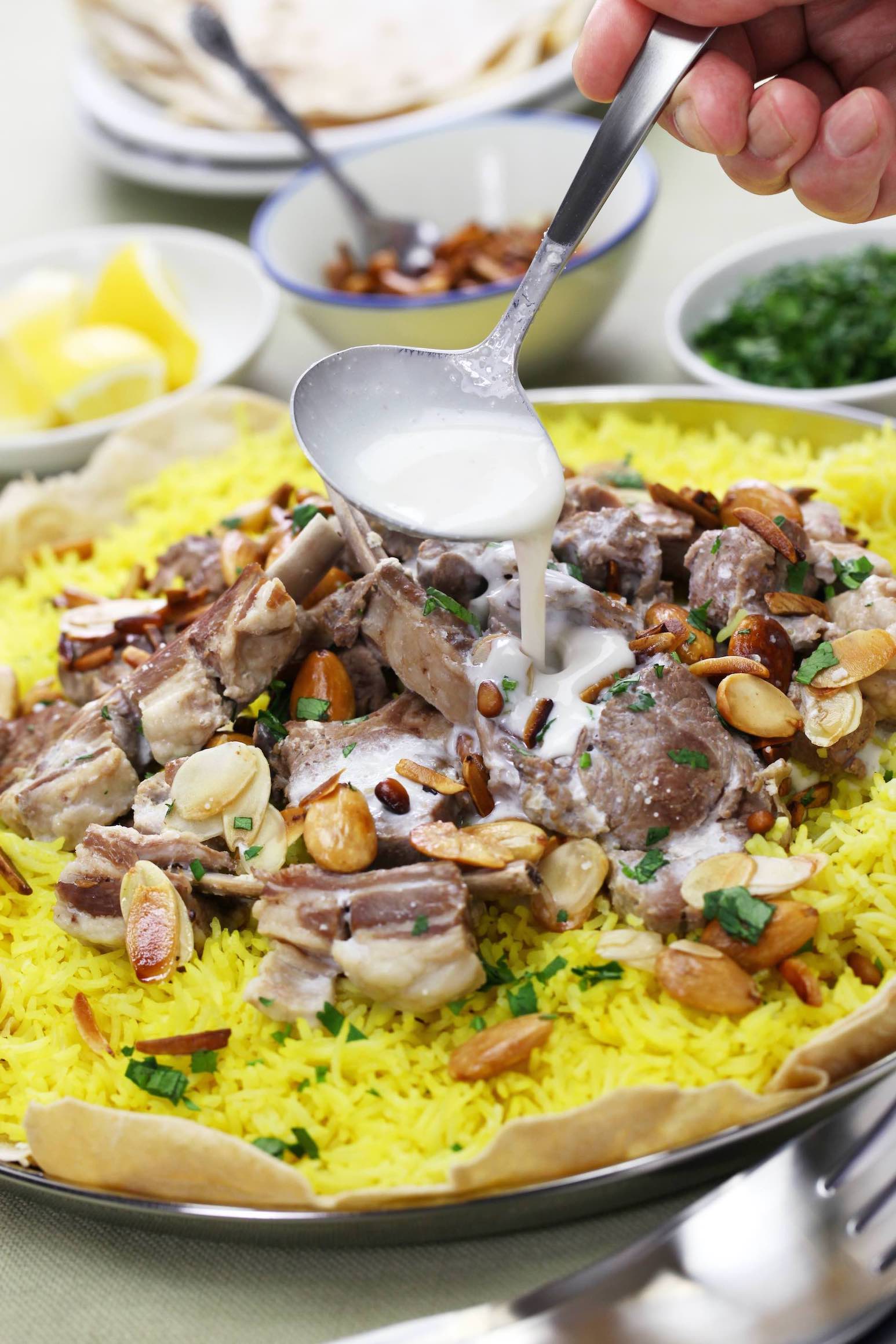 Traditionally the soup was made with 'marissa', a goat's milk cheese that Bedouin women would make and then dry in the sun. They use the 'marrisa' for several Jordanian dishes, the most famous of those being mansaf. You can still get a hold of 'marissa' and people do still use it, but it's in decline and most people now use the more convenient cow's milk 'jameed' which has already been reconstituted for you.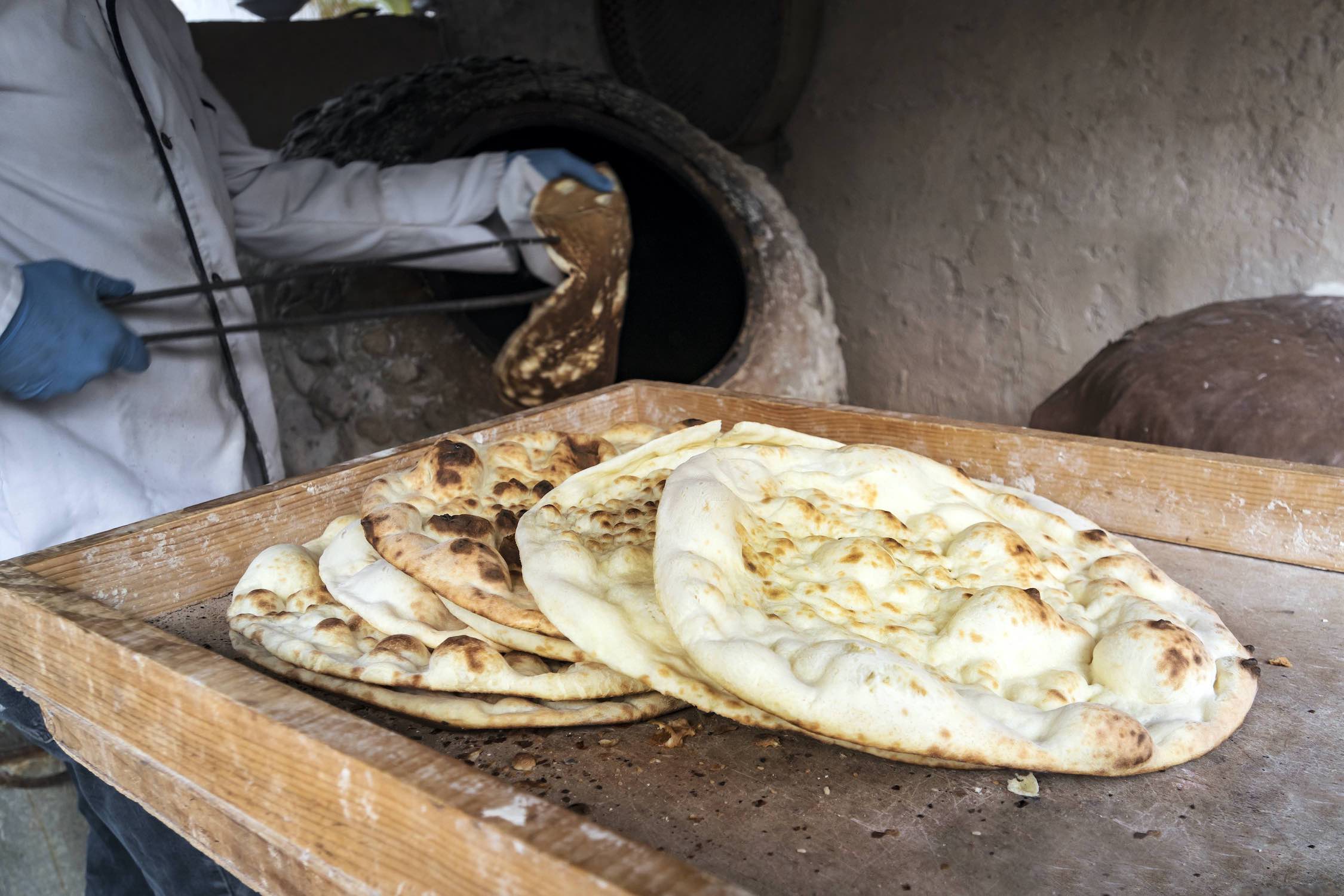 The dish can also be made with chicken. If you're visiting people at home, for the most part, people will serve chicken unless there's a special occasion such as a wedding or if you're a very special guest. In a restaurant, you can choose, and there won't be any heads or large trays – they'll serve individual portions with plates, knives, forks etc.
Top tip: Eat your mansaf in Amman where you'll find the most quintessential versions.
2. Marvelous Maqluba
Mansaf is the official national meal of Jordan, but Maqluba (pronounced Maghlouba) is the unofficial national meal, and in the South at least, a perennial favourite cooked when people have guests.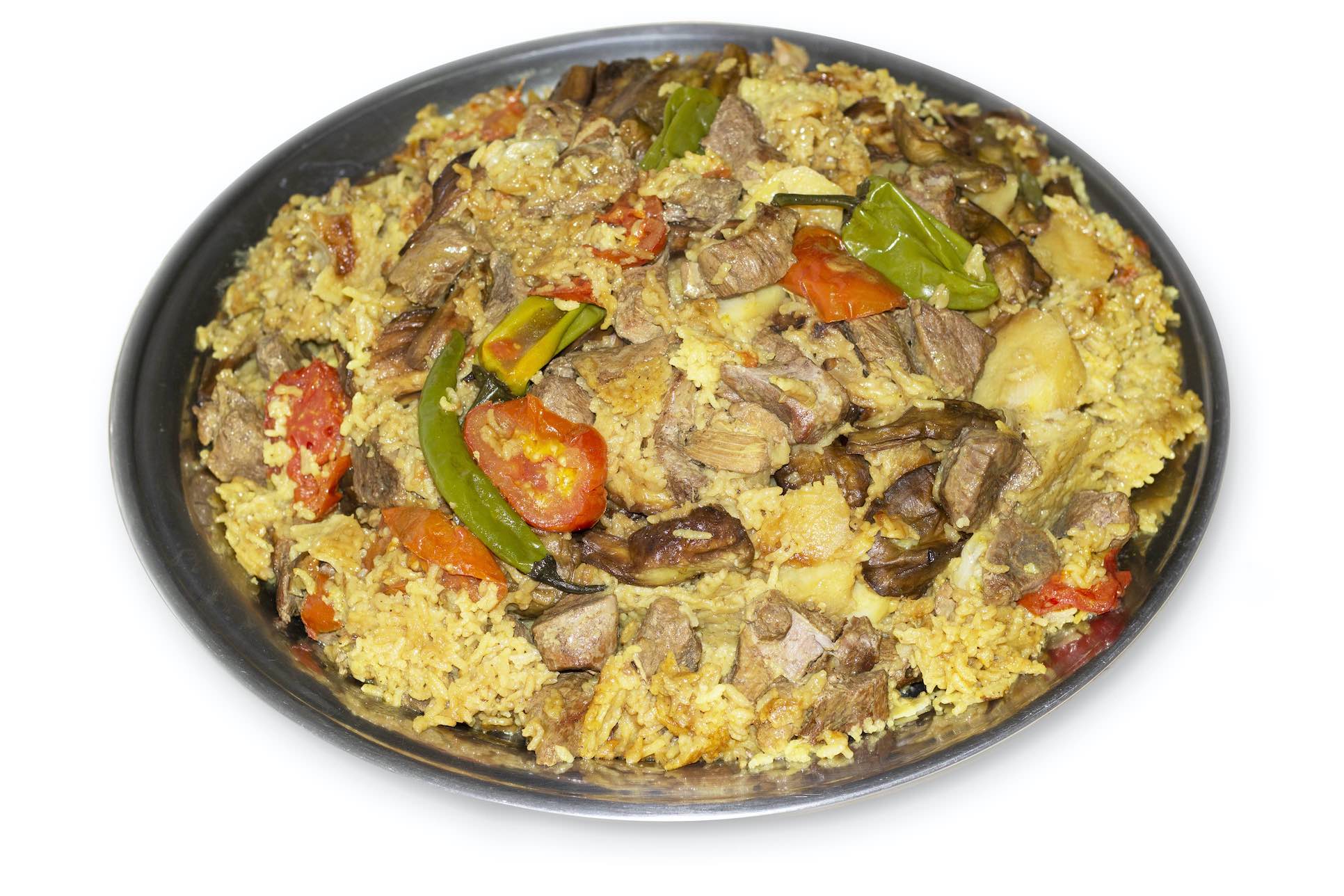 You prepare Maqluba in one large pan. Potatoes, aubergine and cauliflower are fried in oil while the chicken is boiled in water with a special spice mix and turmeric. Once the fried veggies are ready the chicken is removed and also fried. Then the stock is taken out of the pan, and the chicken and fried vegetables are arranged beautifully in the bottom. The uncooked rice is then added and the stock carefully poured on top. Everything then slowly cooks until all the stock has been absorbed and the rice cooked.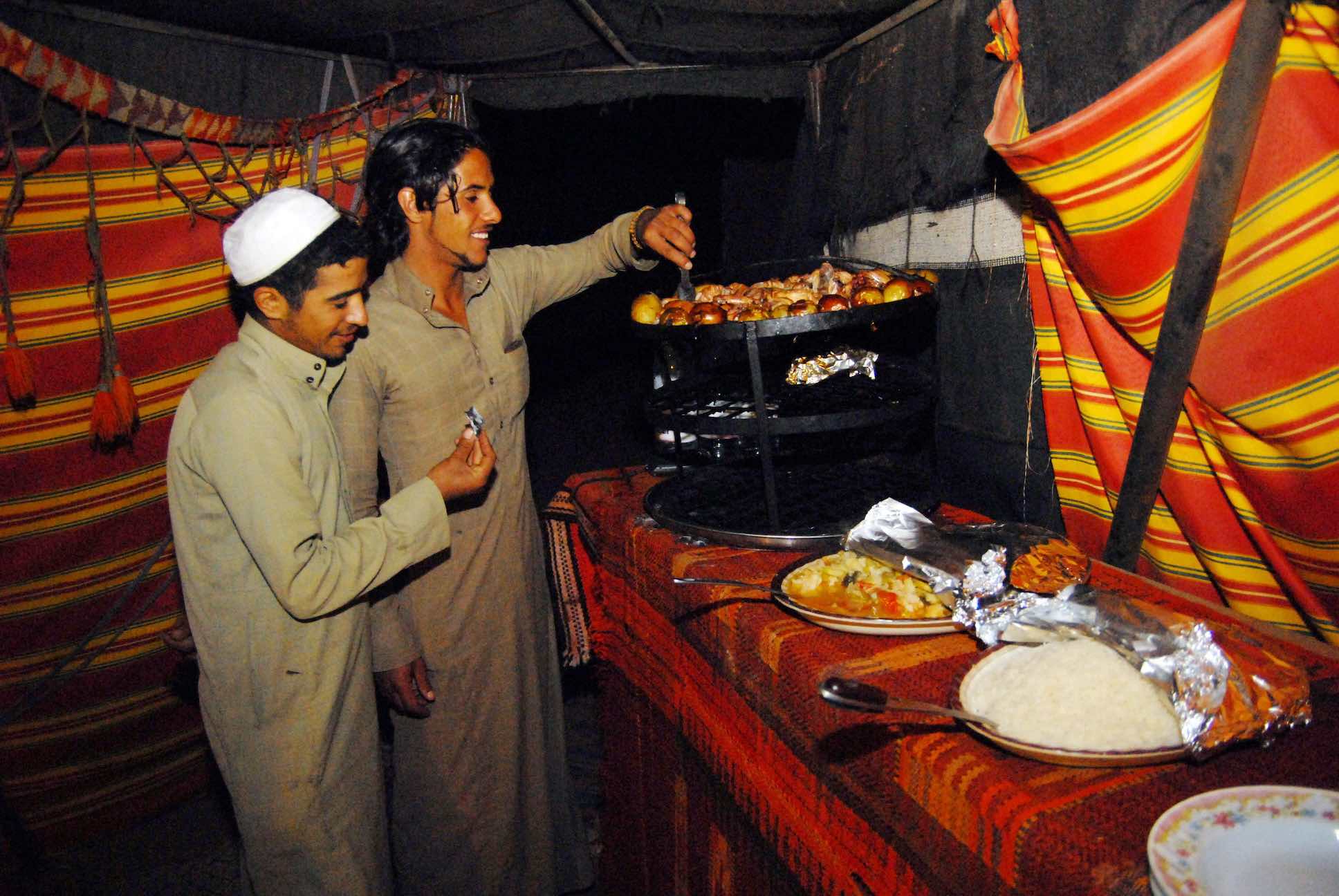 Maqluba means upside down, and so once the meal is ready a tray is placed over the top, and it's quickly turned over. The pan is tentatively removed – a moment when the cooks' prowess gets confirmed by any observers. The resulting eye feast has the rice at the bottom and the golden chicken and veggies on top.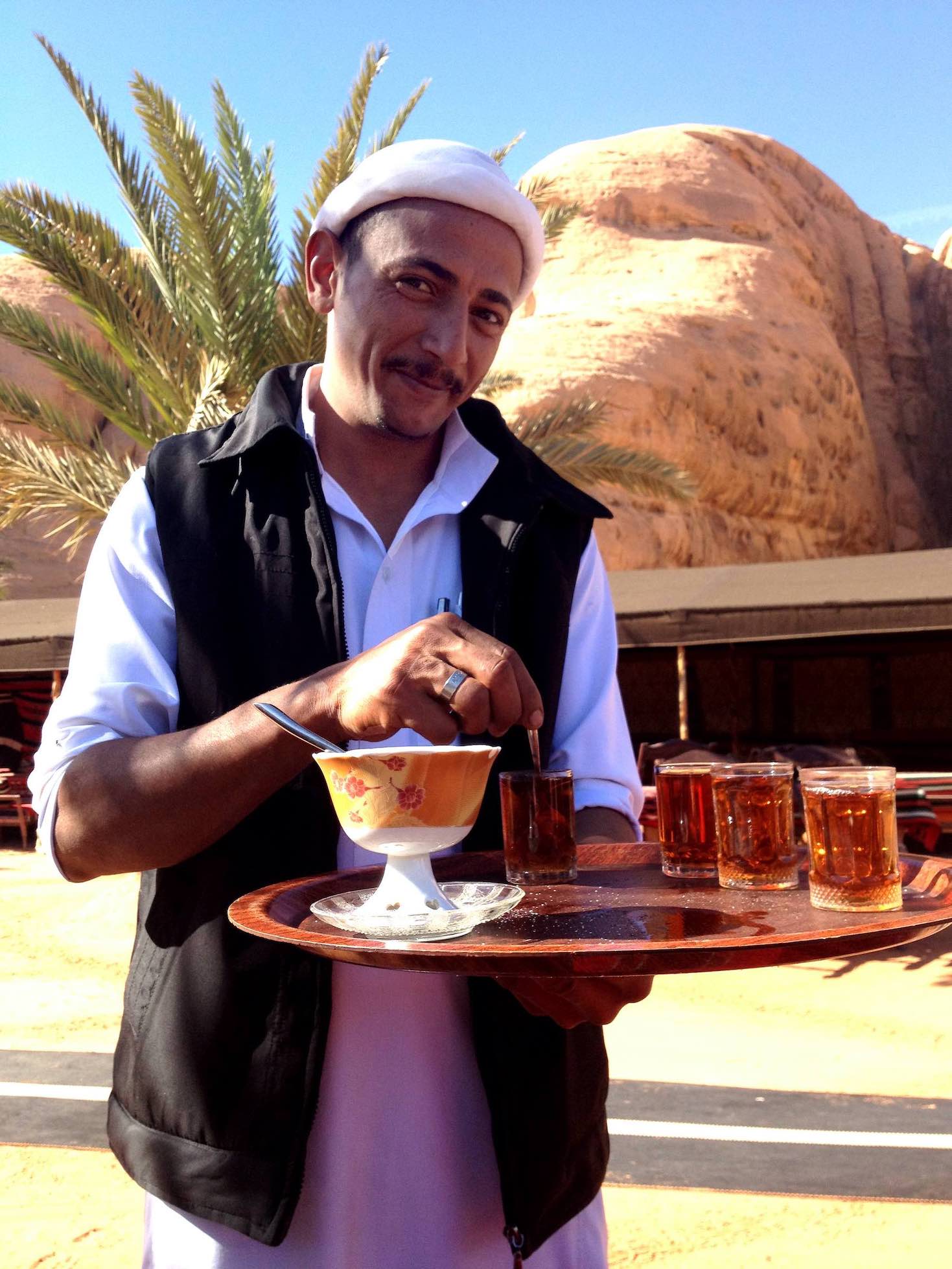 The meal is served with yoghurt, and a salad made of tomatoes and cucumber chopped into tiny cubes.
It's quite hard to stop eating Maqluba, it's so delicious. Be warned, you may need to loosen your belt and have an afternoon nap afterwards.
Top tip: Enjoy some Pepsi or coca-cola after your meal, it helps the digestion.
3. Zestful Zarb
This underground cooking method is a cross between an oven and a barbecue. A metal drum is buried in the sand, and a large fire made in the bottom. Traditionally, before metal drums existed the cavity was dug and reinforced with flat rocks. Once the fire has burnt down to hot embers a metal frame holding the food is lowered into the drum. A metal lid is placed over the hole and sand shovelled over the lid.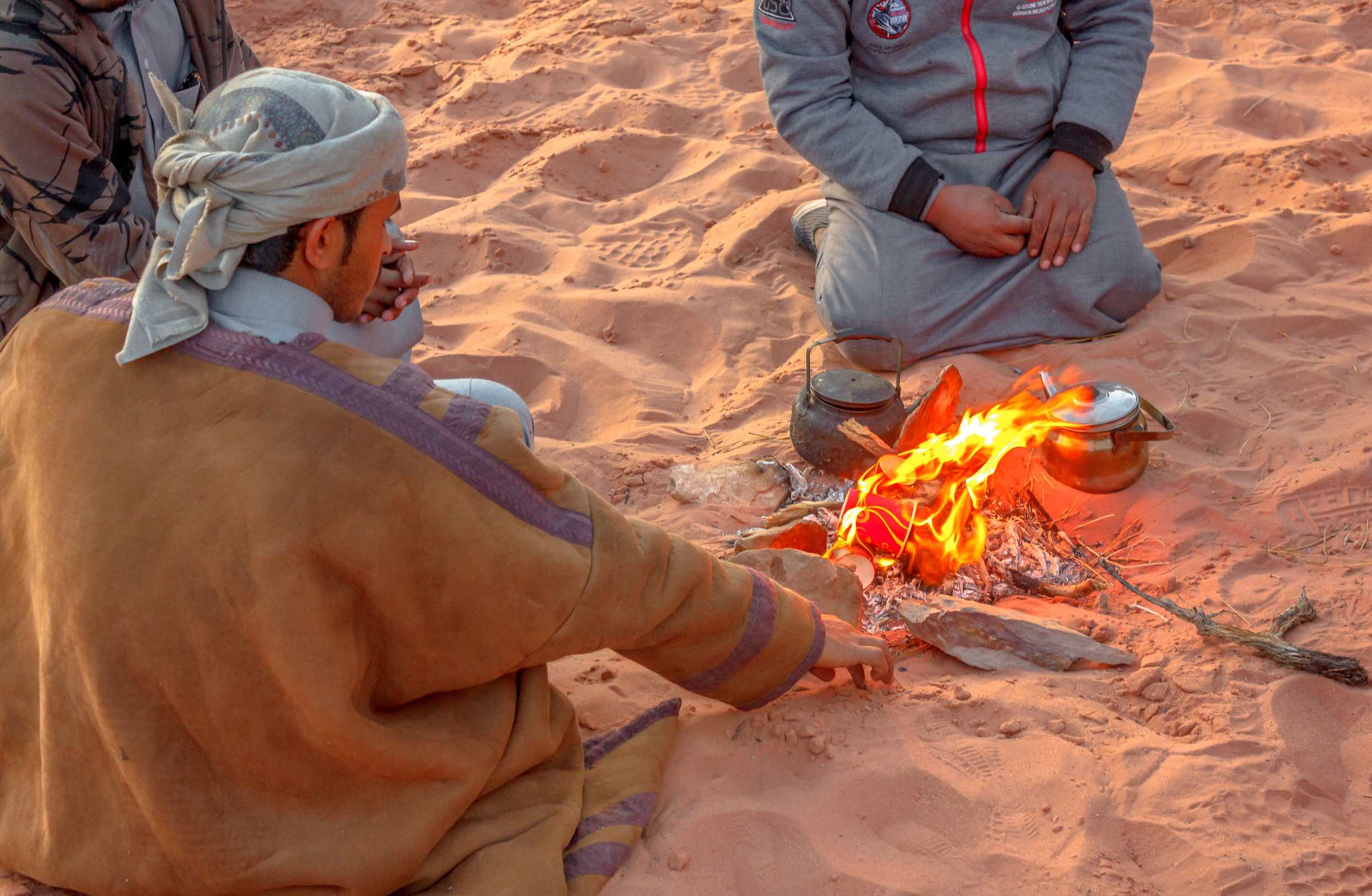 Meat – usually chicken but goat or sheep is possible too, is placed on the top layer of the frame. Vegetables such as potatoes, onions, carrots, and courgettes are put whole onto the lower layers.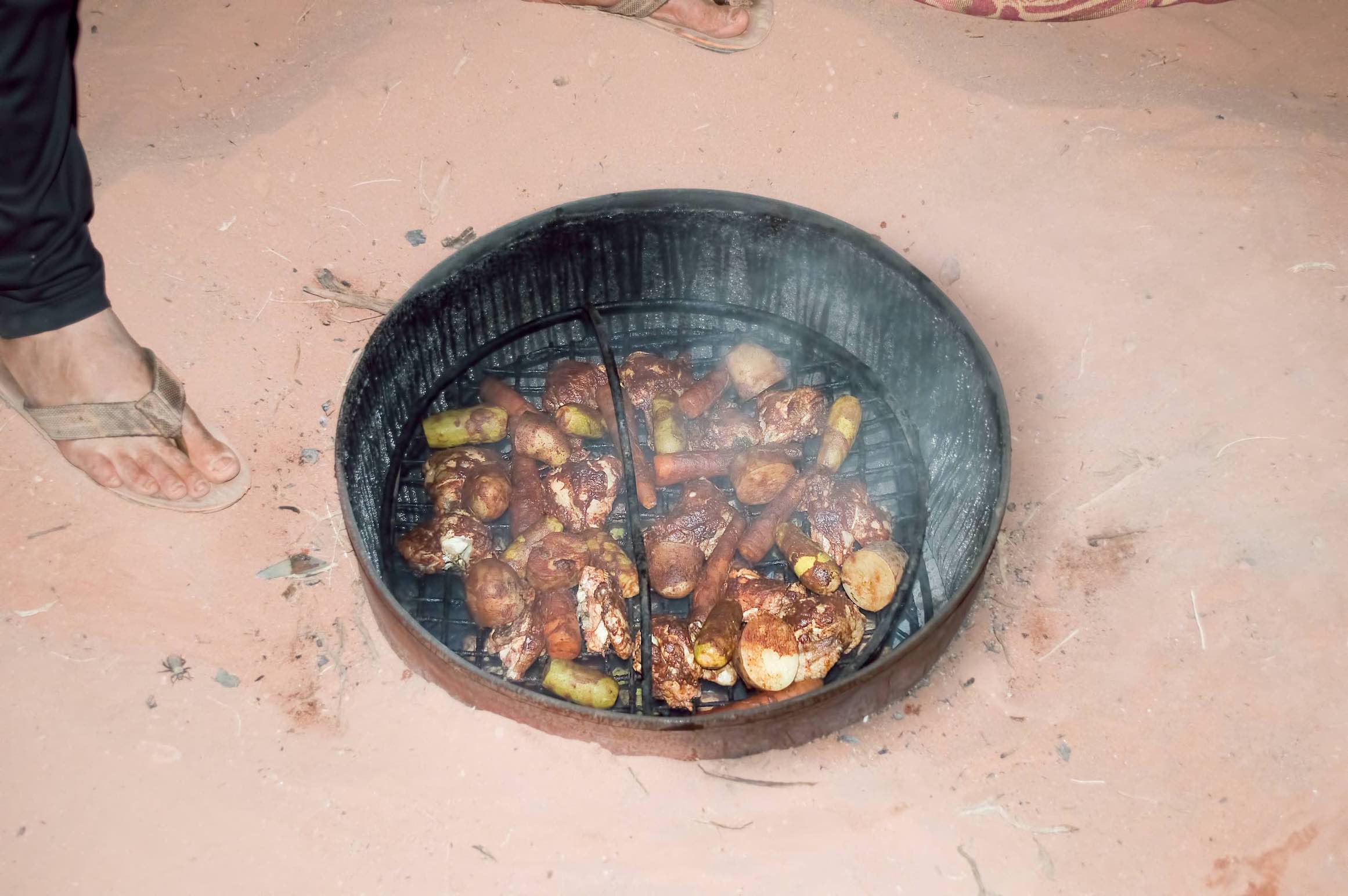 The meal cooks slowly over 1-2 hours and is finally opened up and served with rice, salads, and usually a vegetable stew.
The result is delicious, juicy, flavourful meat and the onions are to die for. You'll never want onion or chicken for that matter cooked in another way again.
Top tip: Enjoy your zarb in Wadi Rum at a desert camp. If you want to try sheep or goat meat then you'll need to stay at one of the Disi based luxury camps. If you're happy with chicken then opt for the simpler Bedouin camps located inside the protected area.