For years, Bali has topped the charts as a travel destination that is affordable, exotic and trendy. From lush rainforests and volcanic mountains to pristine beaches and rice terranes, Bali has it all. It's especially well loved by bohemian travellers and digital nomads. But as Bali has continued to increase in popularity year after year, it's become increasingly challenging to find areas that are not tainted by overcrowding and tourist traps.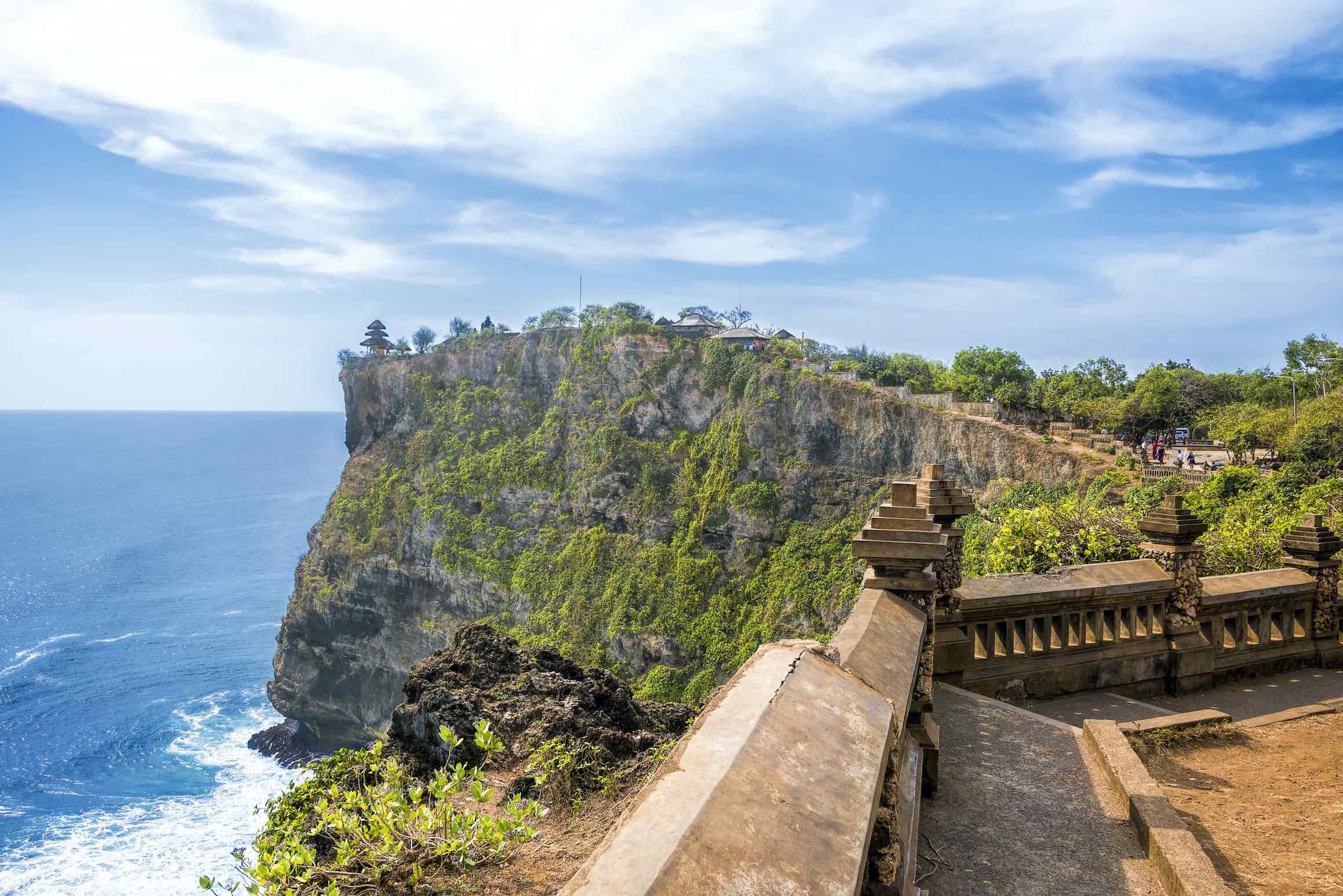 Ubud has been the fan-favourite for Bali-bound travellers since the beginning of its tourism spike, but Ubud has unfortunately become one of these destinations that has been cheapened by tourist culture. Many of Ubud's most incredible cultural sights are now crowded with selfie-takers and long line ups. While it still remains affordable as an international destination, food, souvenirs and hotel stays have become overpriced when compared to the rest of the island, and Indonesia as a whole.
So, is Bali still worth the trip? Absolutely.
That being said, you should consider resisting the temptation to book your stay in Ubud. There are several other towns across Bali that have just as much spunk, perhaps a little more luxury, and certainly more personalized experiences. If you want to avoid the crowds and get a better glimpse at "the real Bali", consider a trip to one of these stunning destinations that are better than Ubud.
Uluwatu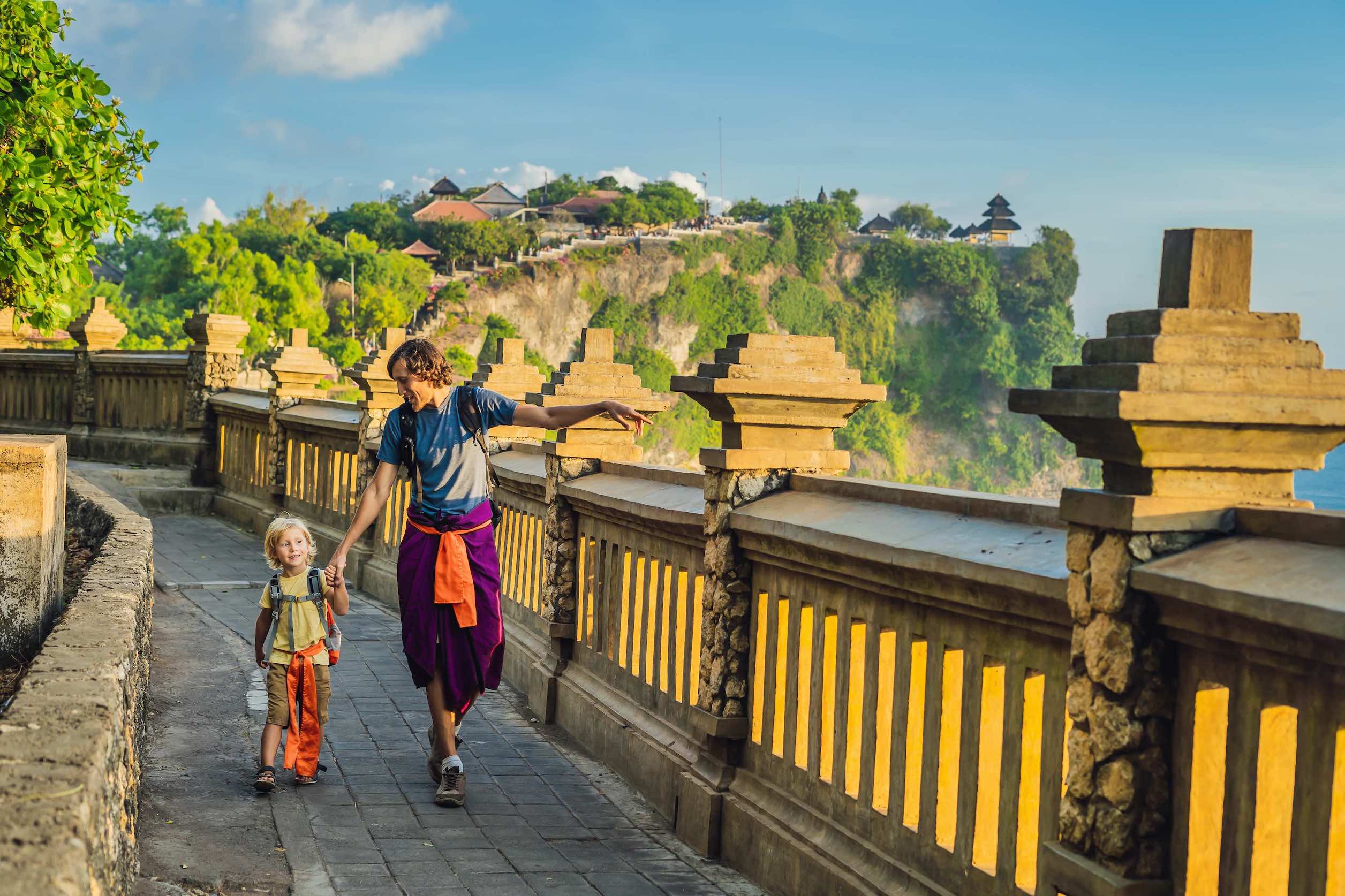 Uluwatu is a vibrant beach town loved by surfers and hippies alike, and it's usually the first alternative to Ubud that travellers consider. Though it remains less overrun than Ubud, it maintains much of it's trendy charm. You will have a wide selection of activities and amenities here, so you're likely to find something to suit everyone in your group. Though it's definitely more laid-back, you might find the odd party spot for a more spirited night out on the town.
Stay: Uluwatu Surf Villas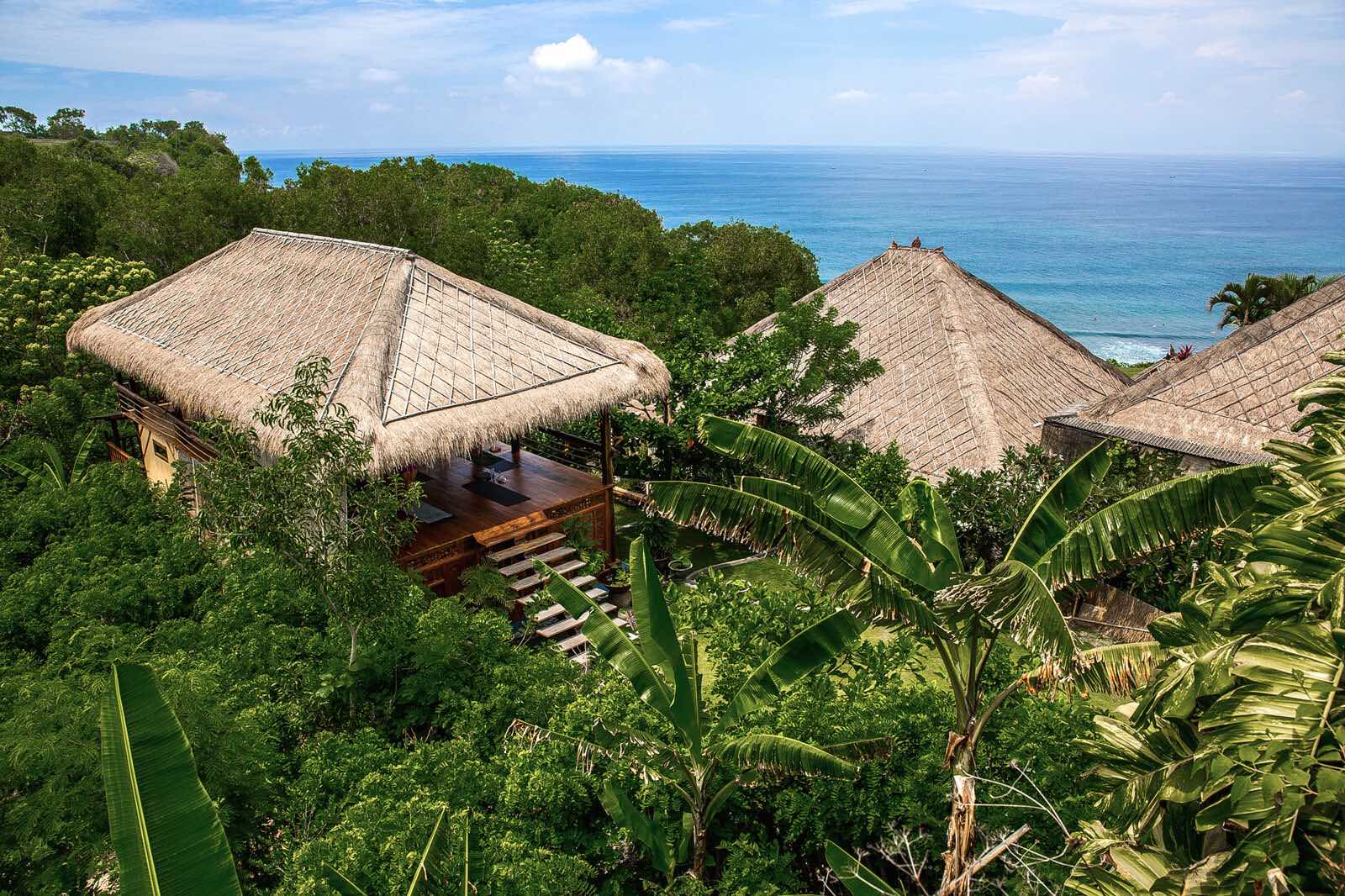 Do: Yoga at Uluwatu Surf Villas
No trip to Bali is complete without a yoga class or two. The Uluwatu Surf Villas are home to one of the best open-air studios in Bali, and certainly in Uluwatu. We recommend a morning class with meditation, but you can try any of their traditional yoga niches in the temple perched between the jungle and the sea. The best part? They give everyone a complimentary coconut for rehydrating after class.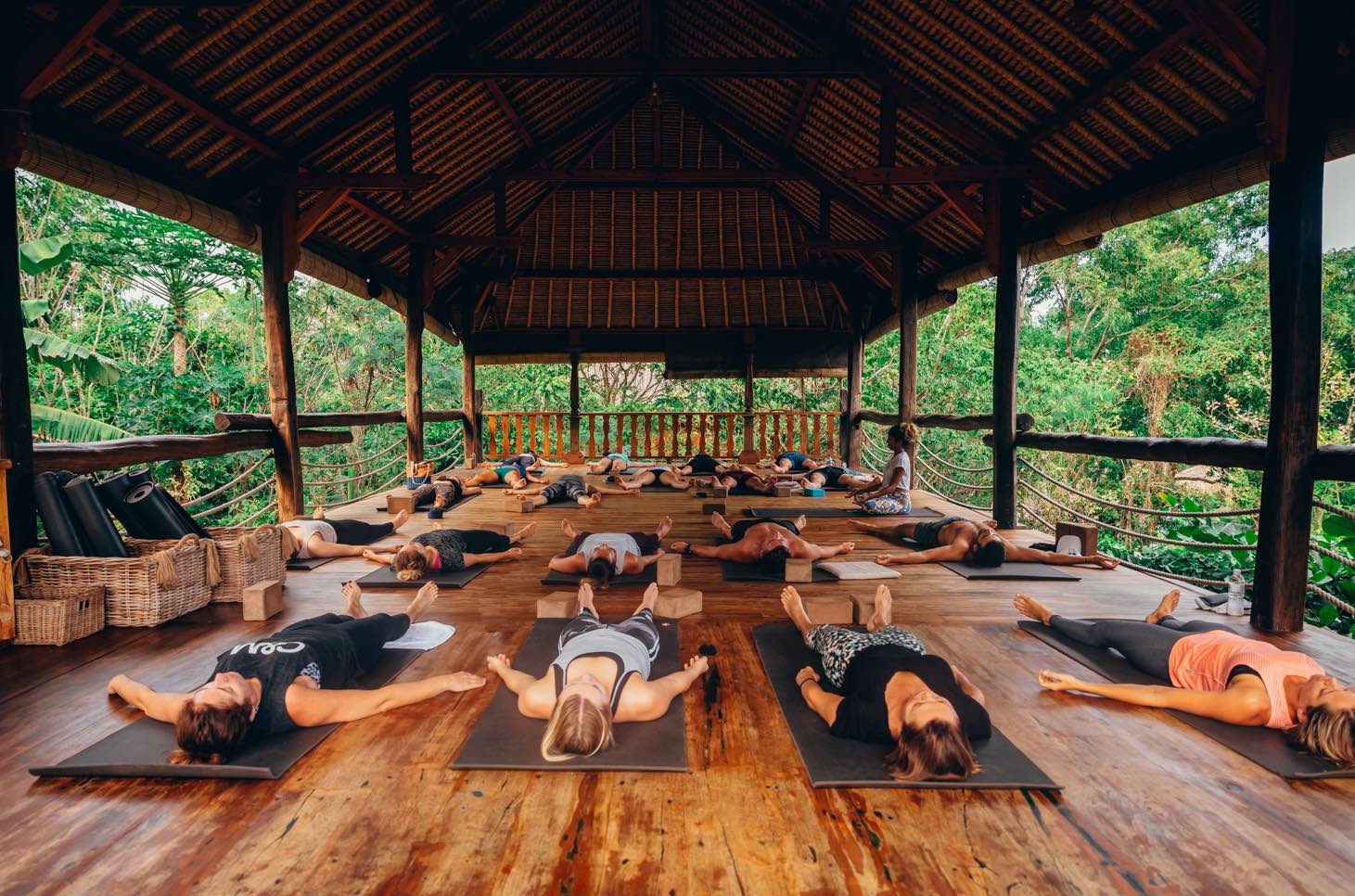 Suluban Beach
This quiet beach has a big secret. If you climb between a hole in the rocks, you'll find a cove with a genuine shipwreck on the shore. There's also a popular surfing spot tucked into one of the other coves on the beach known as "Blue Point".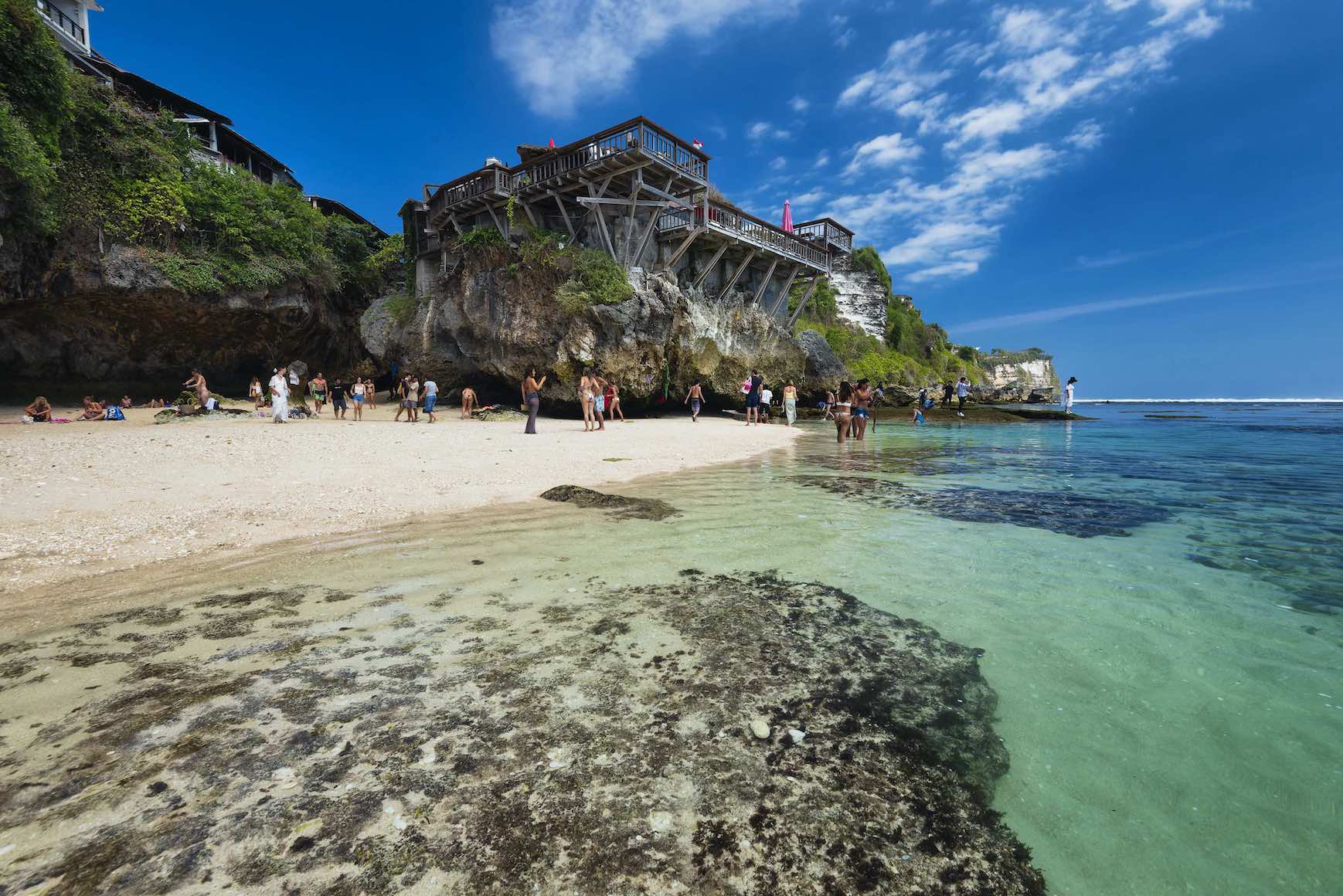 Uluwatu Temple
One of Bali's biggest cultural attractions is right in Uluwatu! Though you might be fighting off some of the day-tour traffic from Ubud, a trip to this cliff-top temple is definitely worth it. At sunset, there is a traditional Kecak Dance performance, so if you prefer to avoid a crowd, consider attending at sunrise or mid-morning. Many afternoon visiter will linger for this performance.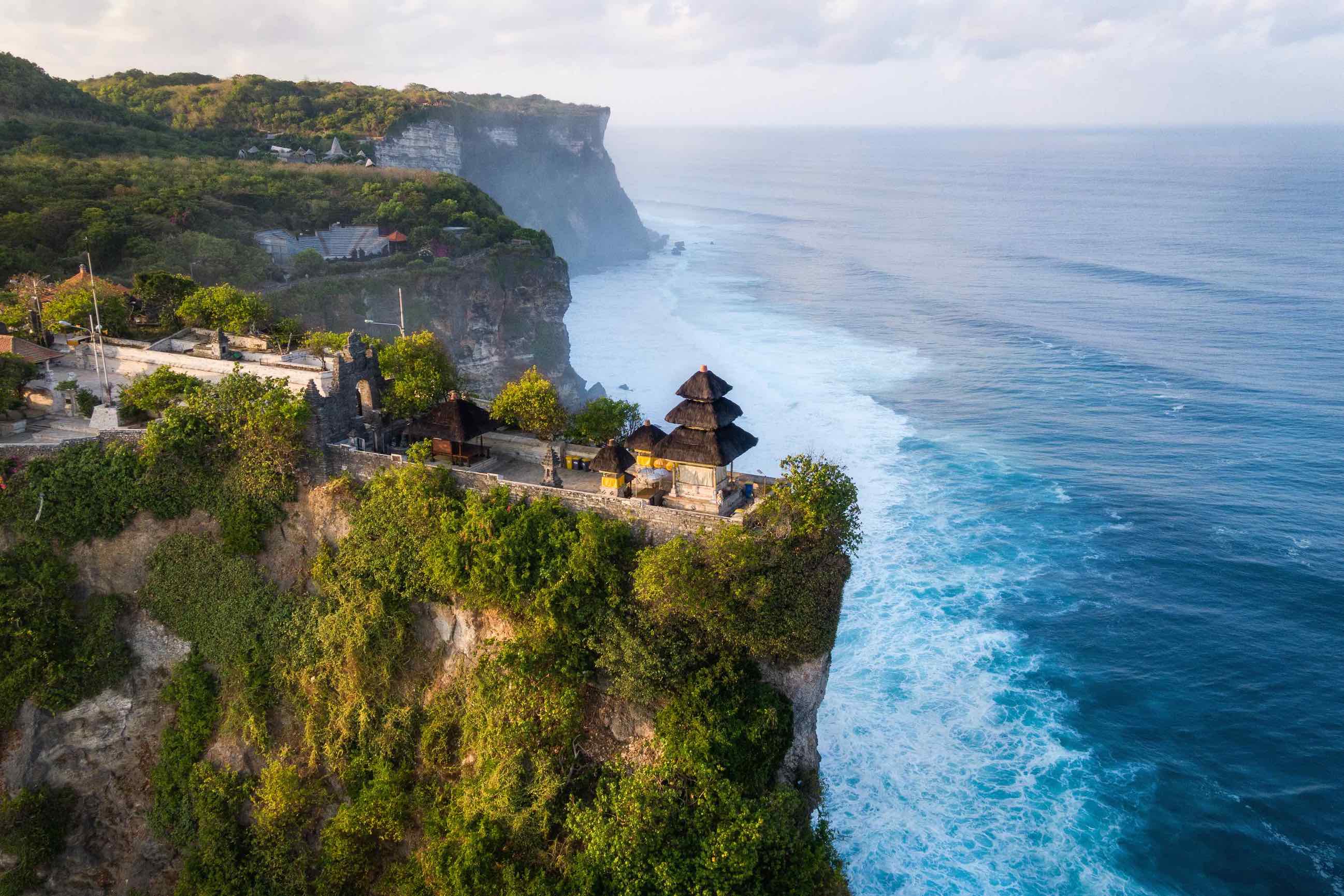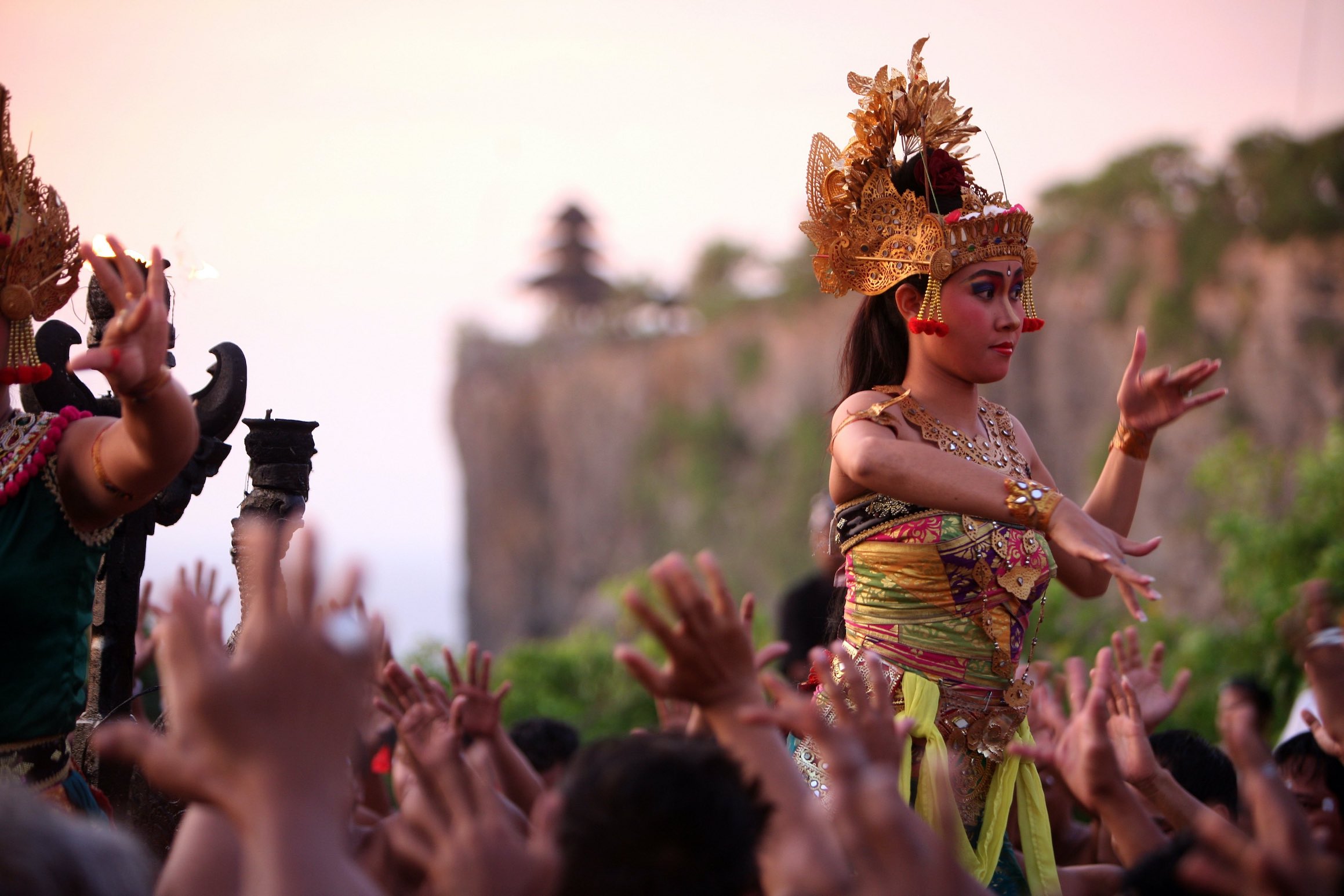 Seminyak
Seminyak is a great spot for travellers who like a little excitement. Ibiza fans, listen up! Beach clubs are the name of the game around here, so if you choose Seminyak, prepare for a younger crowd, funky music and a constant stream of cocktails under the sun.
Stay: Katamama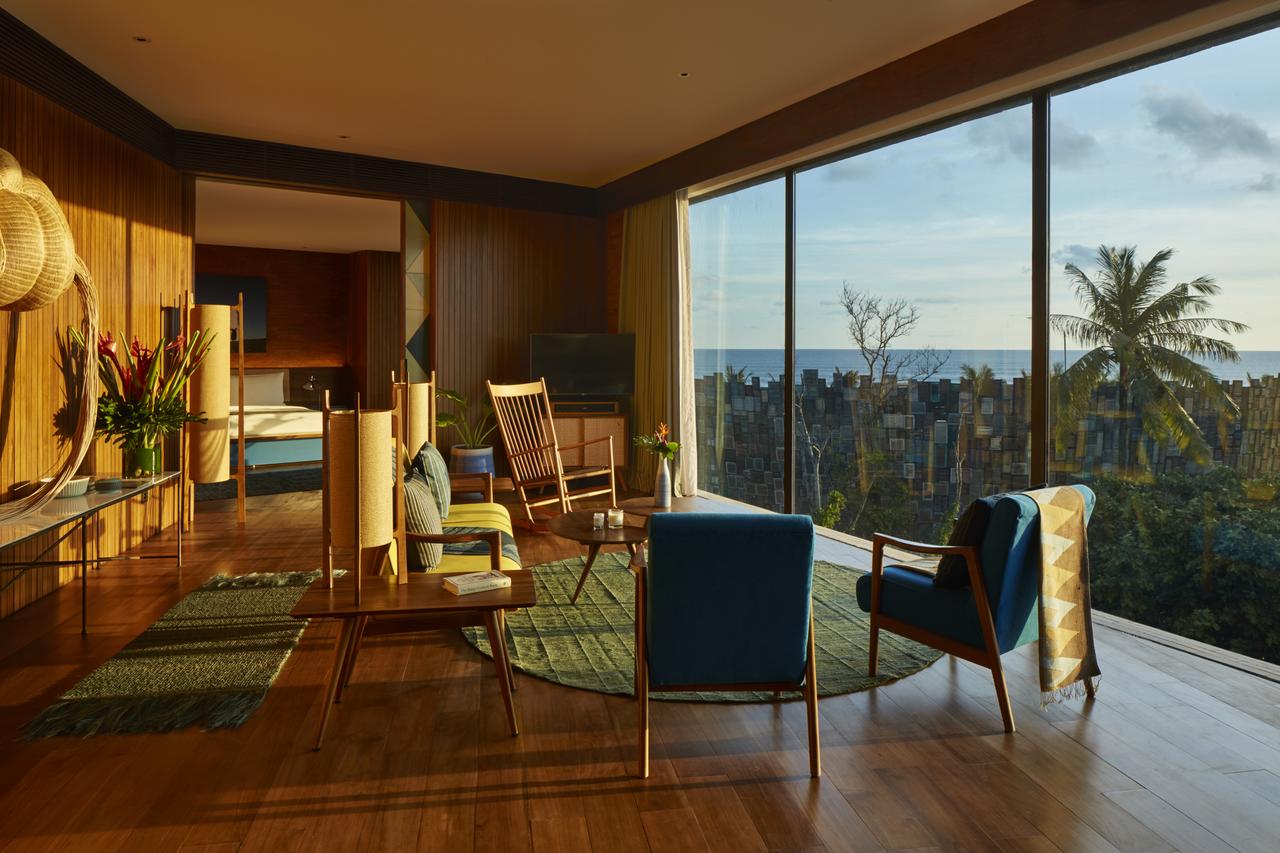 Do:Potato Head Beach Club
Though Potato Head is the most expensive beach club in Seminyak, it draws a crowd for a good reason. Good music, free-flowing drinks and a laid-back party scene are just a few of the reasons why a visit to this beach club is a must.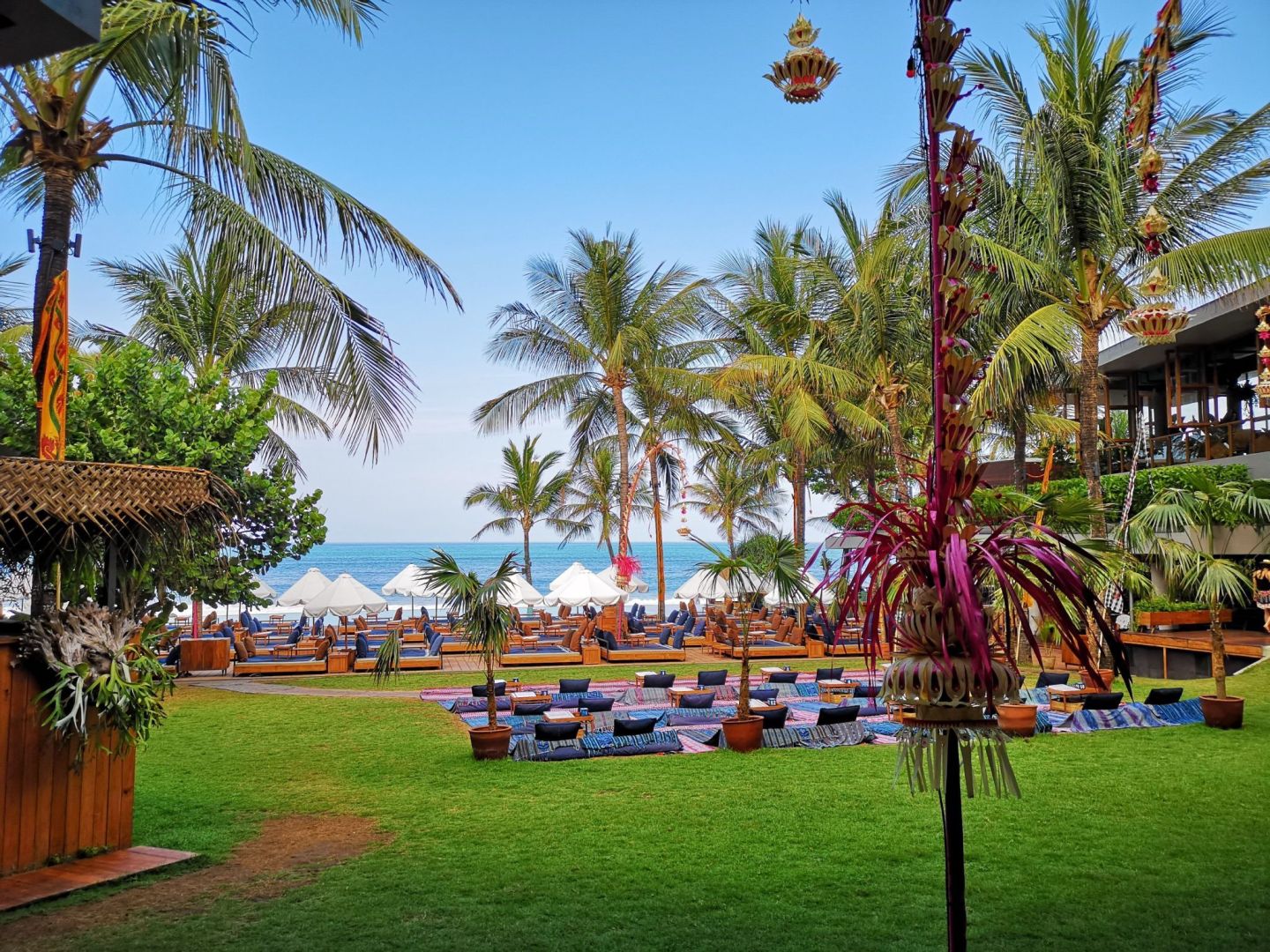 Get your caffeine dose at cute cafes
Seminyak in jammed back with trendy indie cafes. Whether you're in search of a coffee, an acad bowl or a freshly pressed juice, you're sure to find a different spot each day that excites you. Past visitors of Seminyak say that the selection of cafe's is worth a spot on your travel to-do list on their own.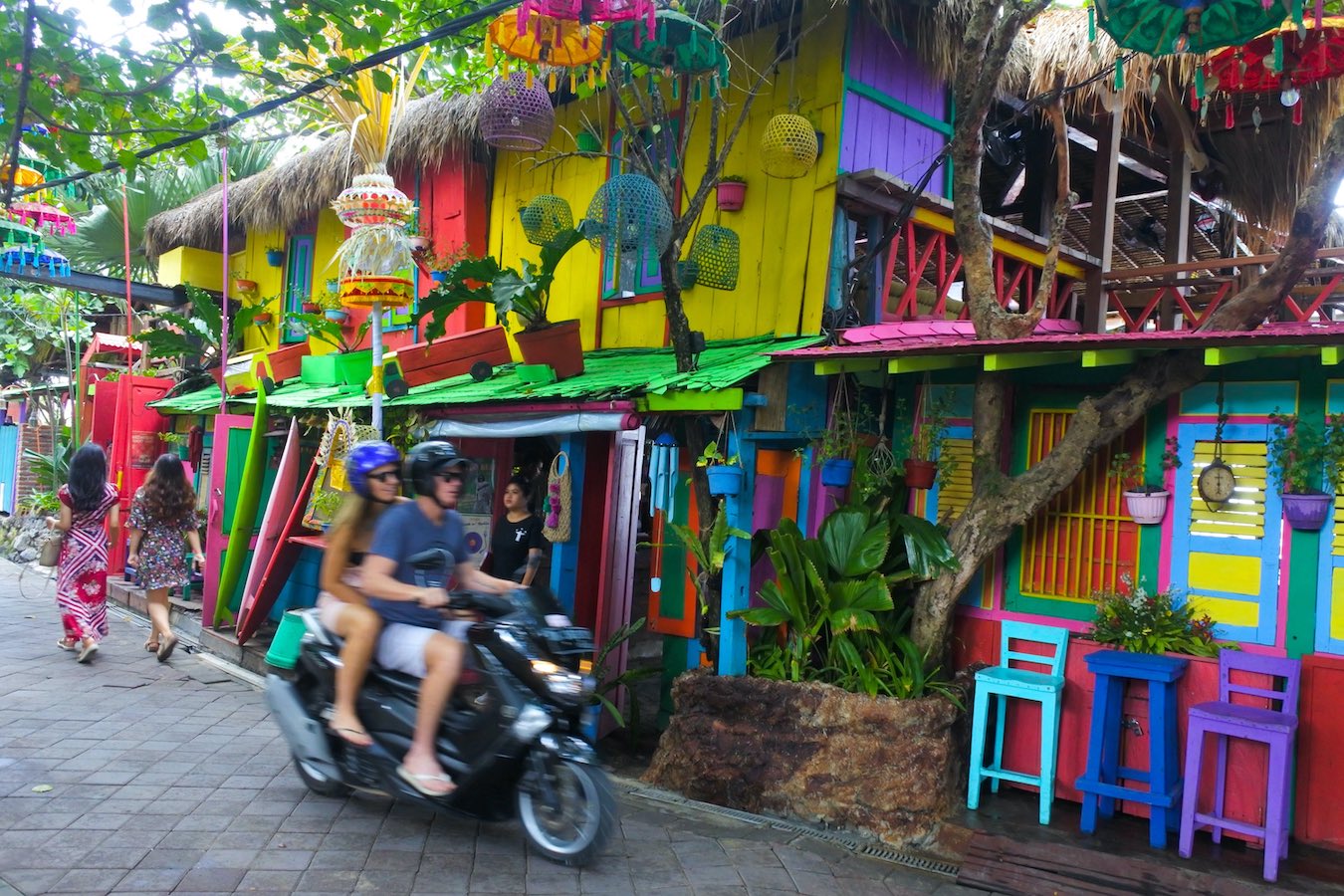 Visit Tanah Lot
Seminyak isn't all fun and games! They also have a few cultural attractions for the traveller who loves to do a little exploring. Tanah Lot is a famous Balinese temple that's practically an island of it's own, perched on a rock in the middle of the sea.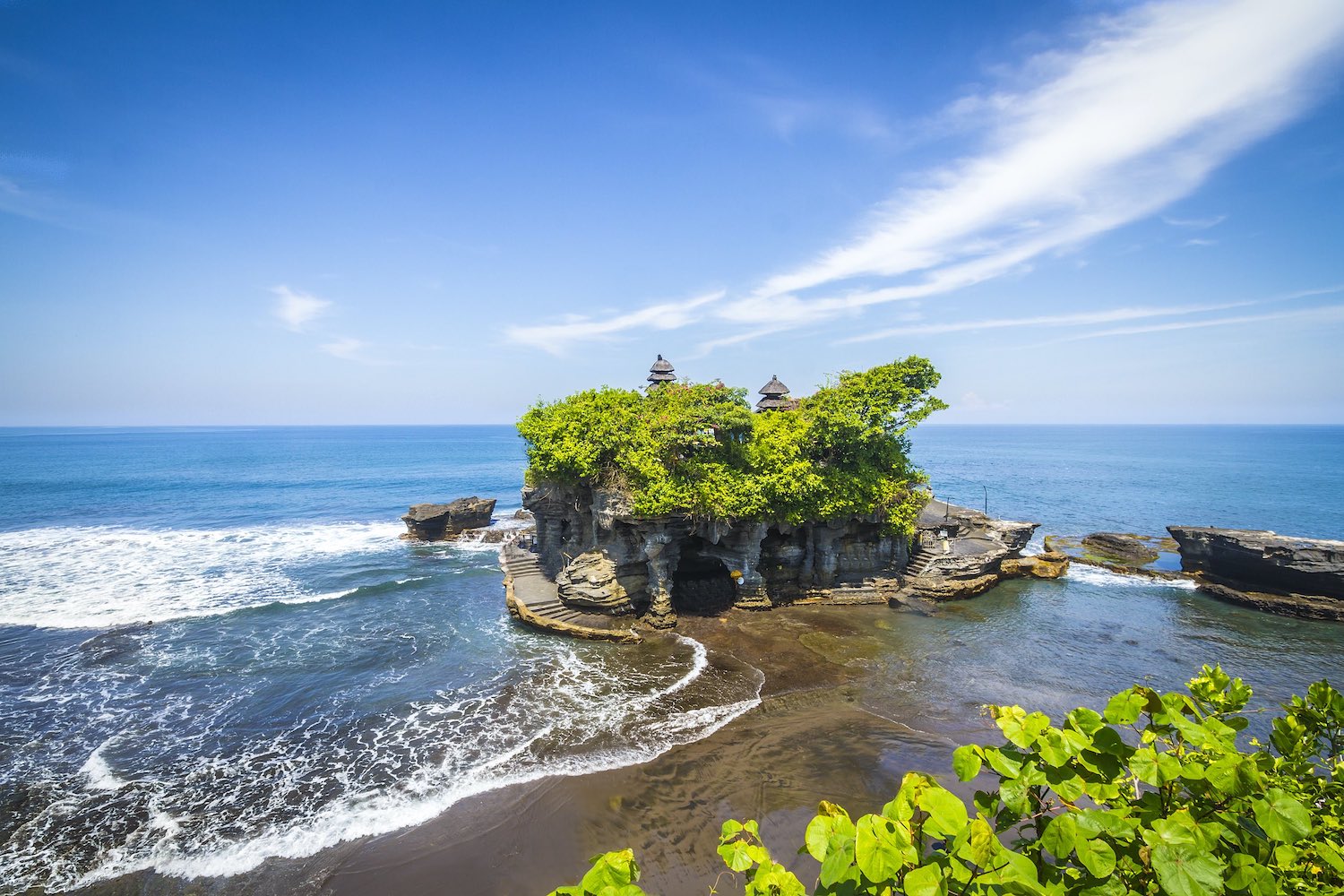 Canggu
Canggu is Bali's best surf town, it's even recognized globally as one of the best surfer towns in the world. So if you're looking for artisan handicrafts, rolling waves and bohemian boutique hotels, choose Canggu. It is definitely still one of the busier destinations on this list, but the quiet nature of the town lessens the impact of the larger crowds.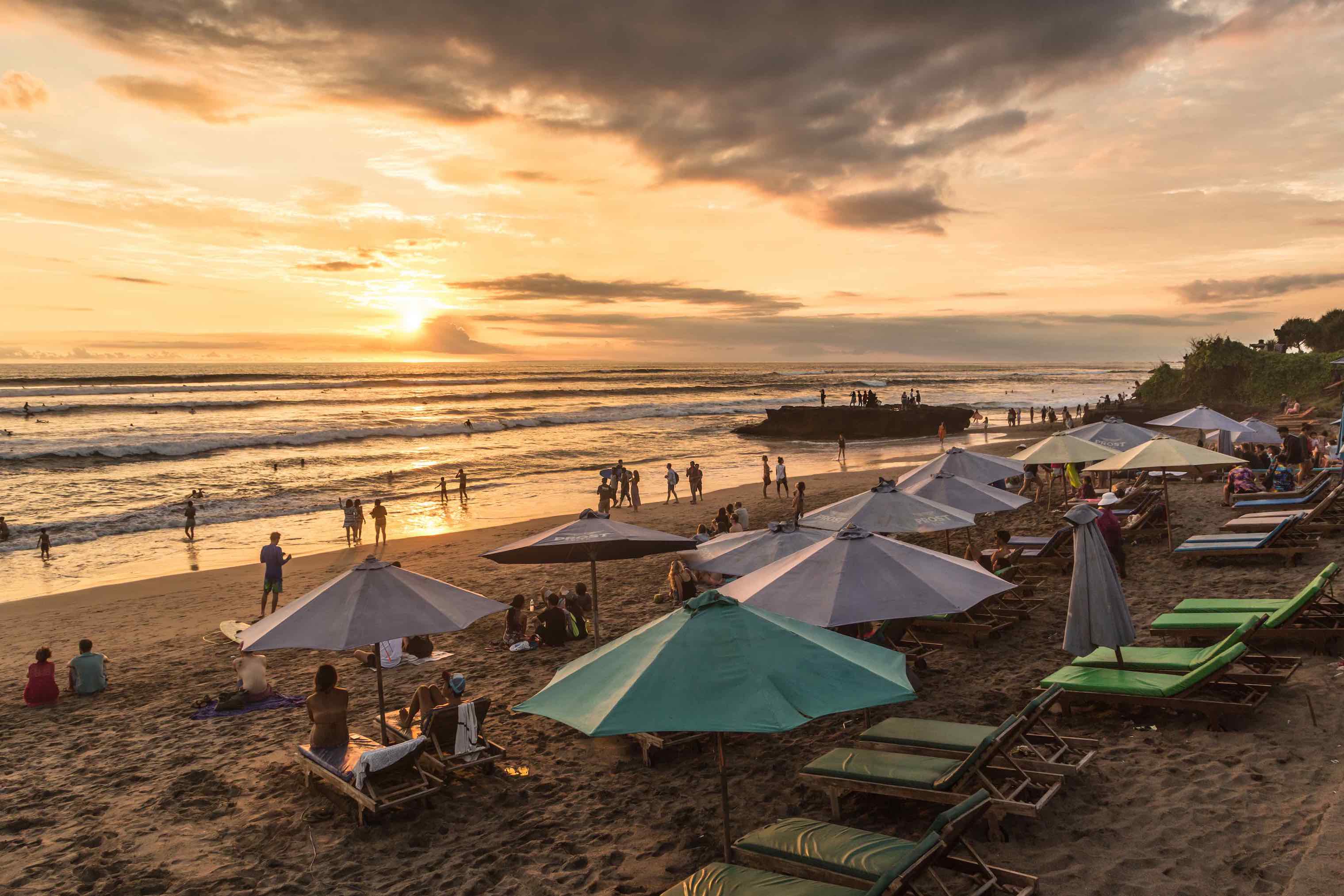 Stay:ZIN Canggu Resort & Villas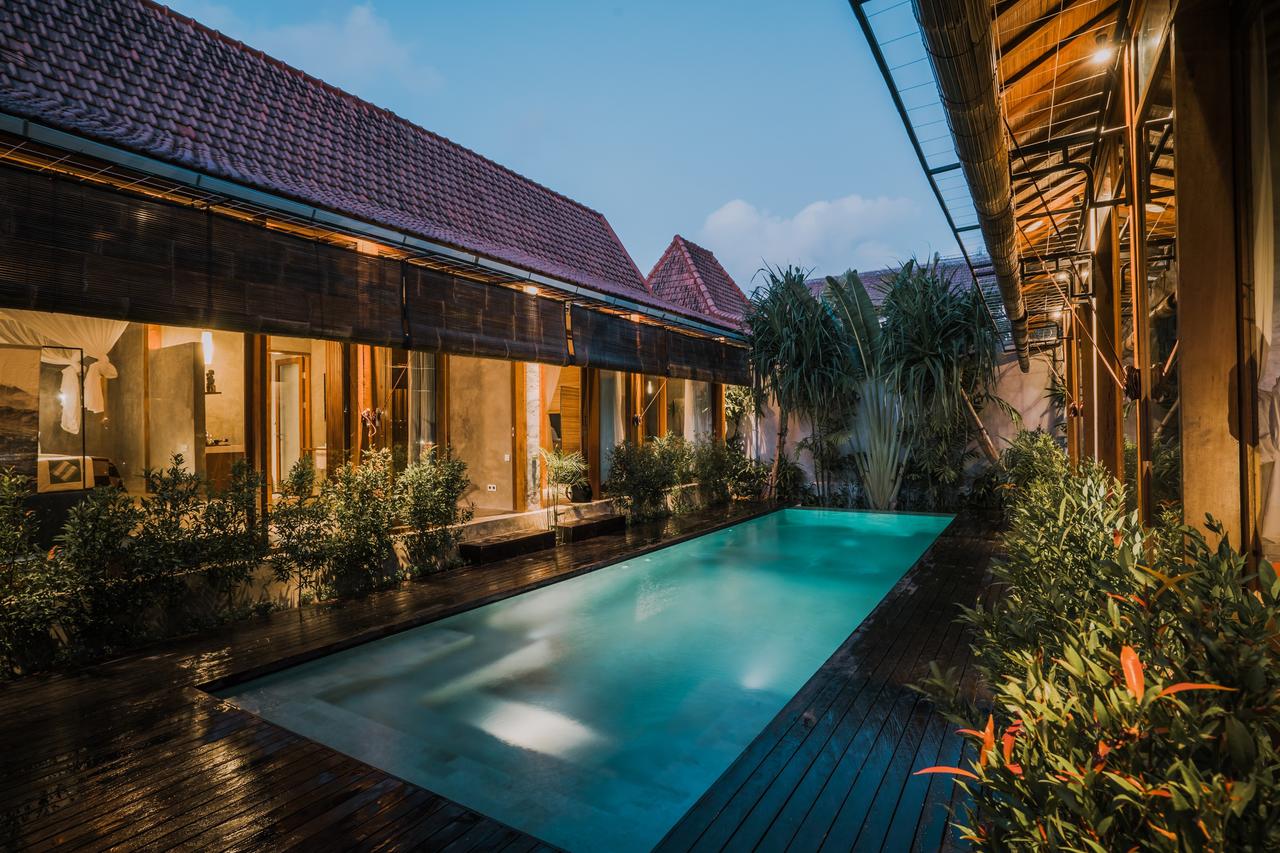 Do:The Lawn
This popular beach bar is the perfect place to watch the sunset. You can enjoy craft cocktails from beanbags on the shoreline, or from their day pool- the choice is yours. This pool was actually dubbed the most dreamy pool in Bali by Vogue, so pack your bathing suit. Their dinner menu is also bucket-list worthy but you might need a reservation to get in around the dinner hour, so be sure to plan ahead.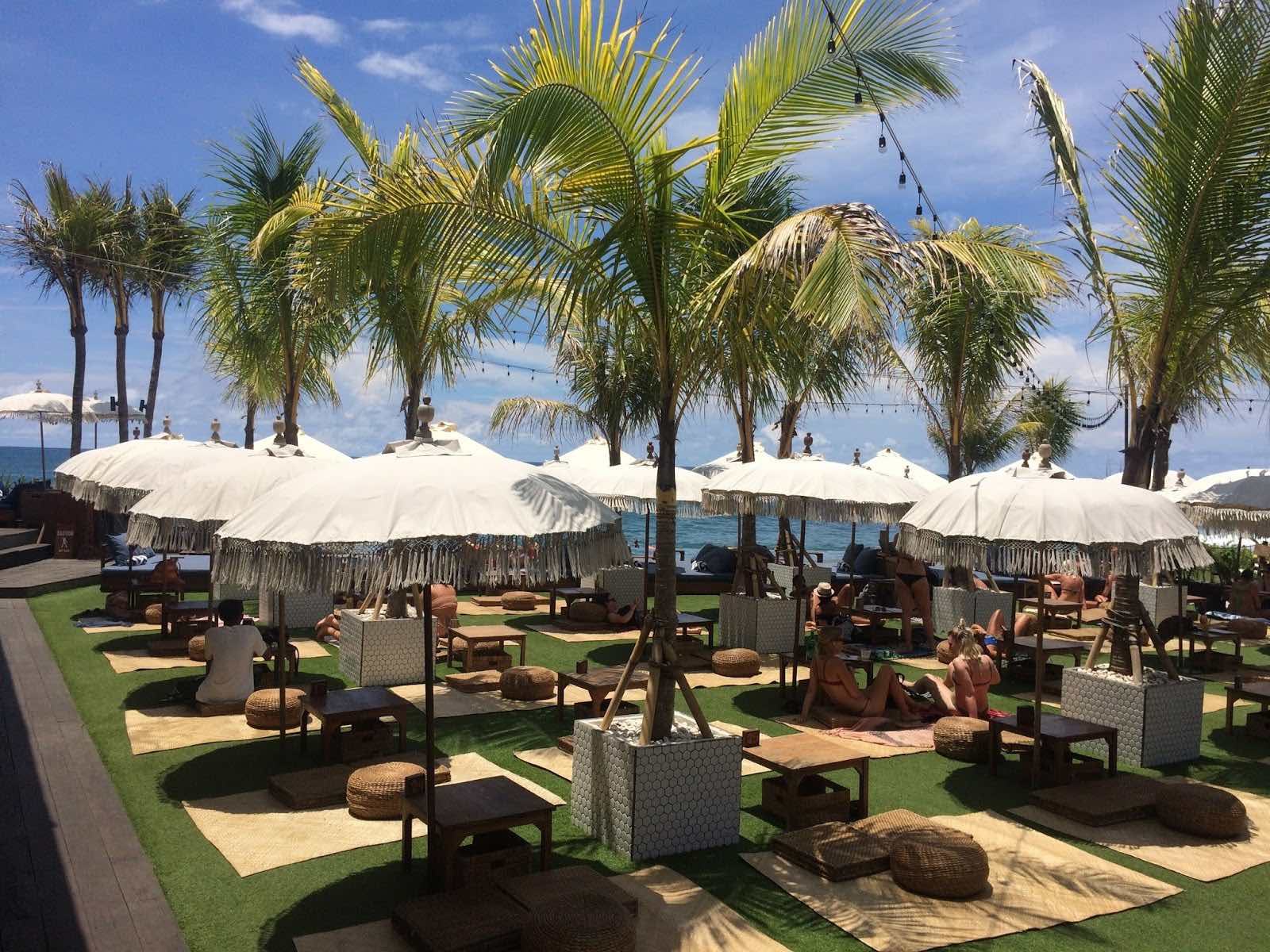 Markets, Markets, Markets
Canggu has more incredible markets than you will know what to do with. You can visit the La Laguna Gypsy Markets, the organic Sunday markets, or the Old Men's Market for everything from produce to indie label clothing to artisan specialities. Of course, Canggu is also home to dozens of high end boutiques filled with resort wear and interior decor, so you can get your shopping fix at every turn.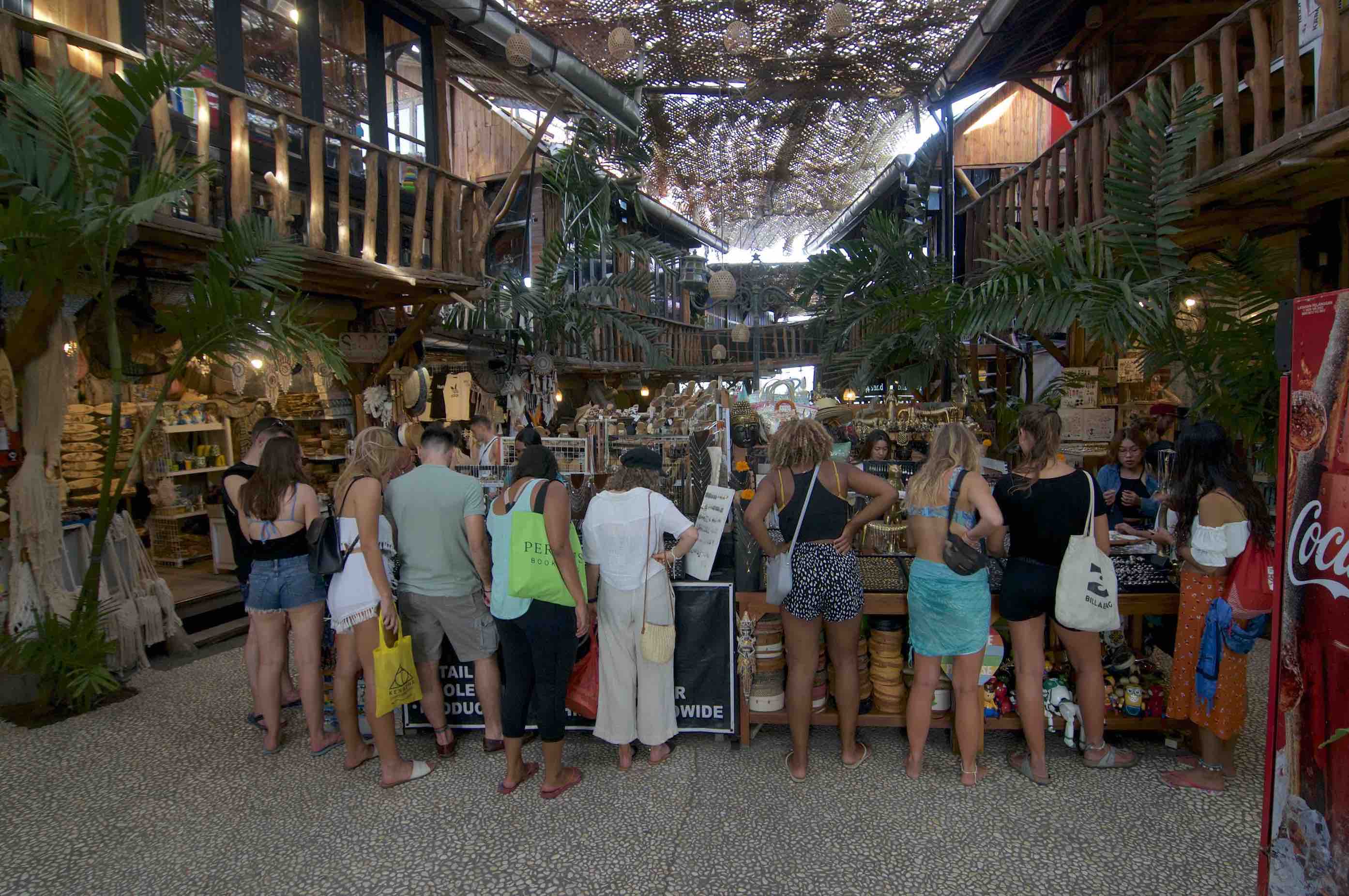 Surfing
Canggu is a great surfing destination because it's suitable for every experience level from complete beginners to seasoned pros. The main beaches are Surfing Echo Beach, Berawa Beach and Batu Balong Beach. If you want to give surfing a try, continue visiting between May and September, which is Bali's surf season.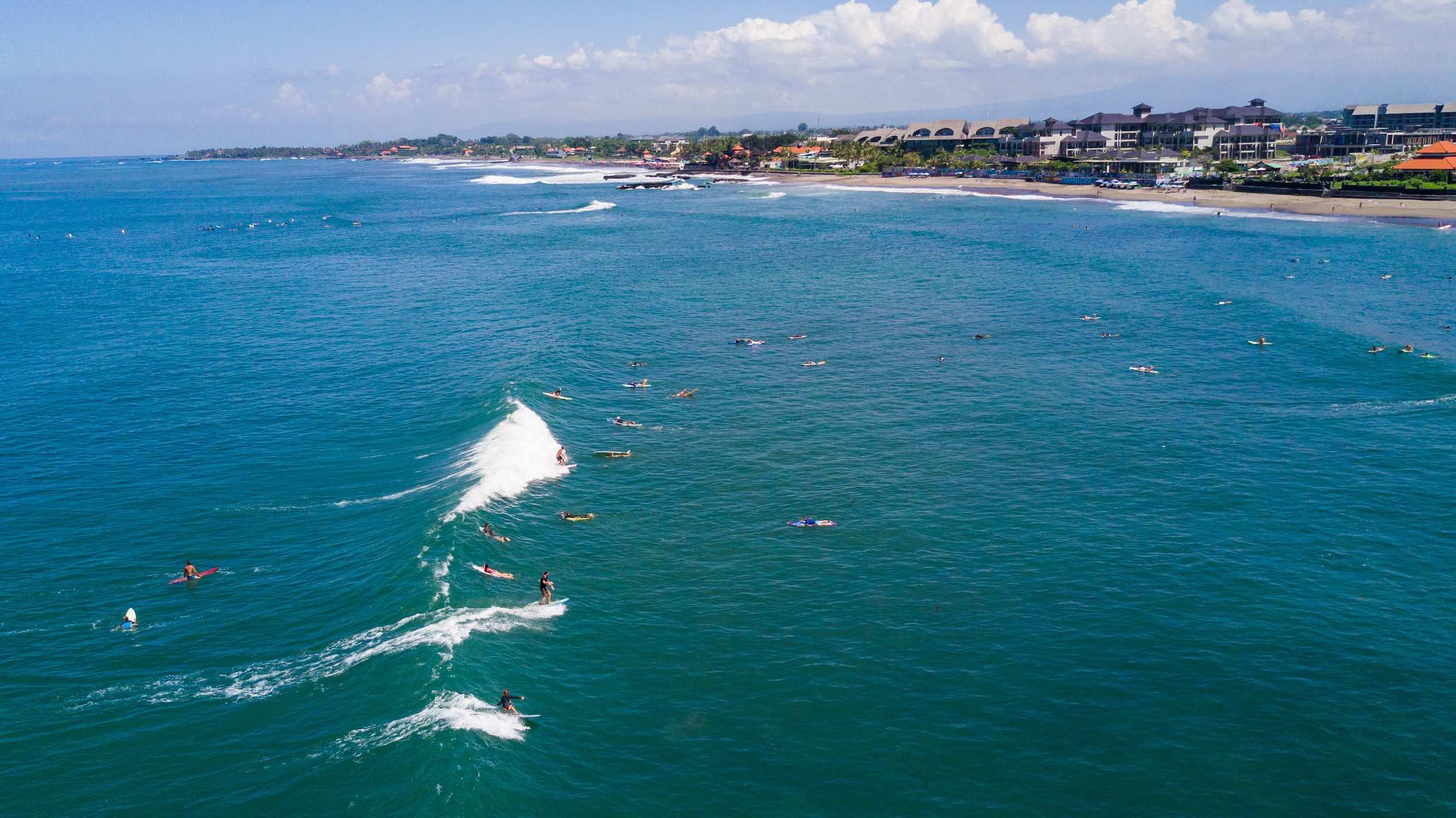 Sidemen
Culture and the countryside should be the official slogan of Sideman. This little town is completely secluded in the valleys of Mount Agung, and is rarely visited by the tourist community. Don't let that fool you! This rural town has an underlying bohemian charm, luxury spa resorts abound and a landscape you won't soon forget. There are natural and cultural actives in every direction you turn, and hardly any other tourists to fight for excursion spots. If you want a quiet vacation that feels a little more authentic, then Sideman is the Bali destination you've been looking for.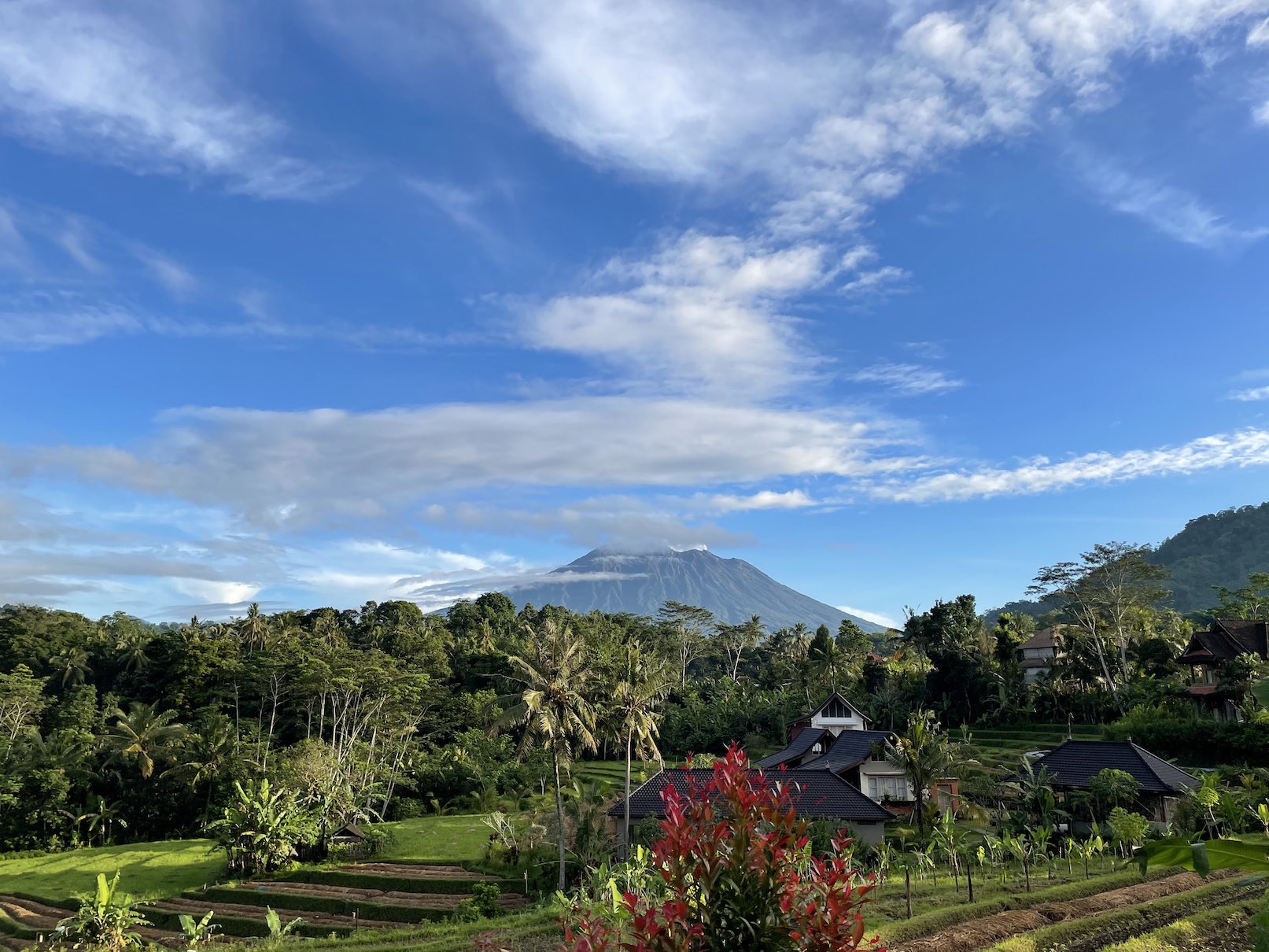 Stay: Samanvaya Luxury Resort and Spa – Adults Only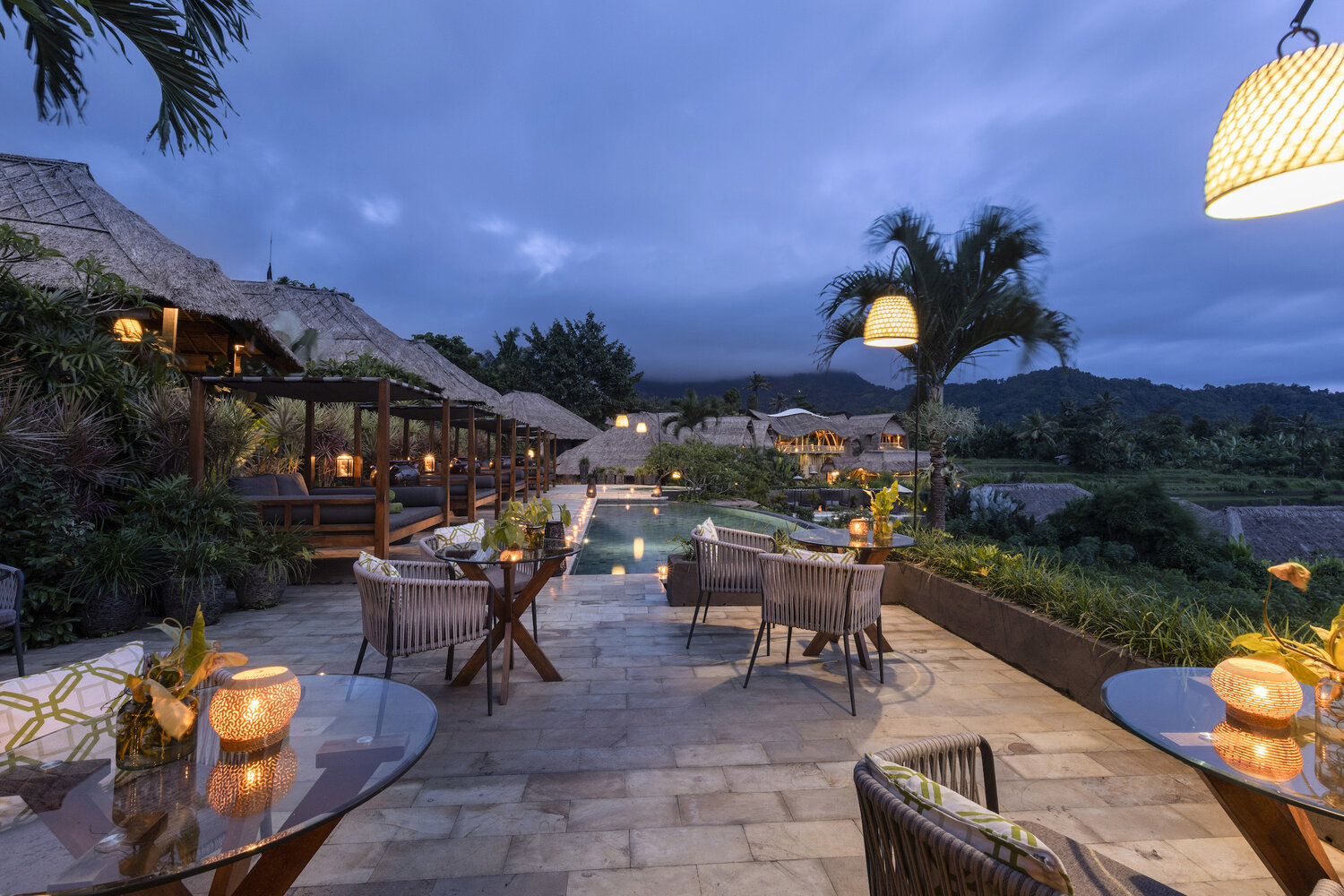 Do: Wapa Di Ume Sideman Flower Bath
One of the trendiest things to do in Bali is take a flower bath at one of the many spectacular island spas. While many of the flower bath are only available in Ubud, the good news is that the only flower bath in Sideman was actually rated the prettiest flower bath experience in all of Bali. You can book a massage and bath inside the resort spa (which is outdoors and overlooking the rice terraces, by the way) or from the comfort of your own room.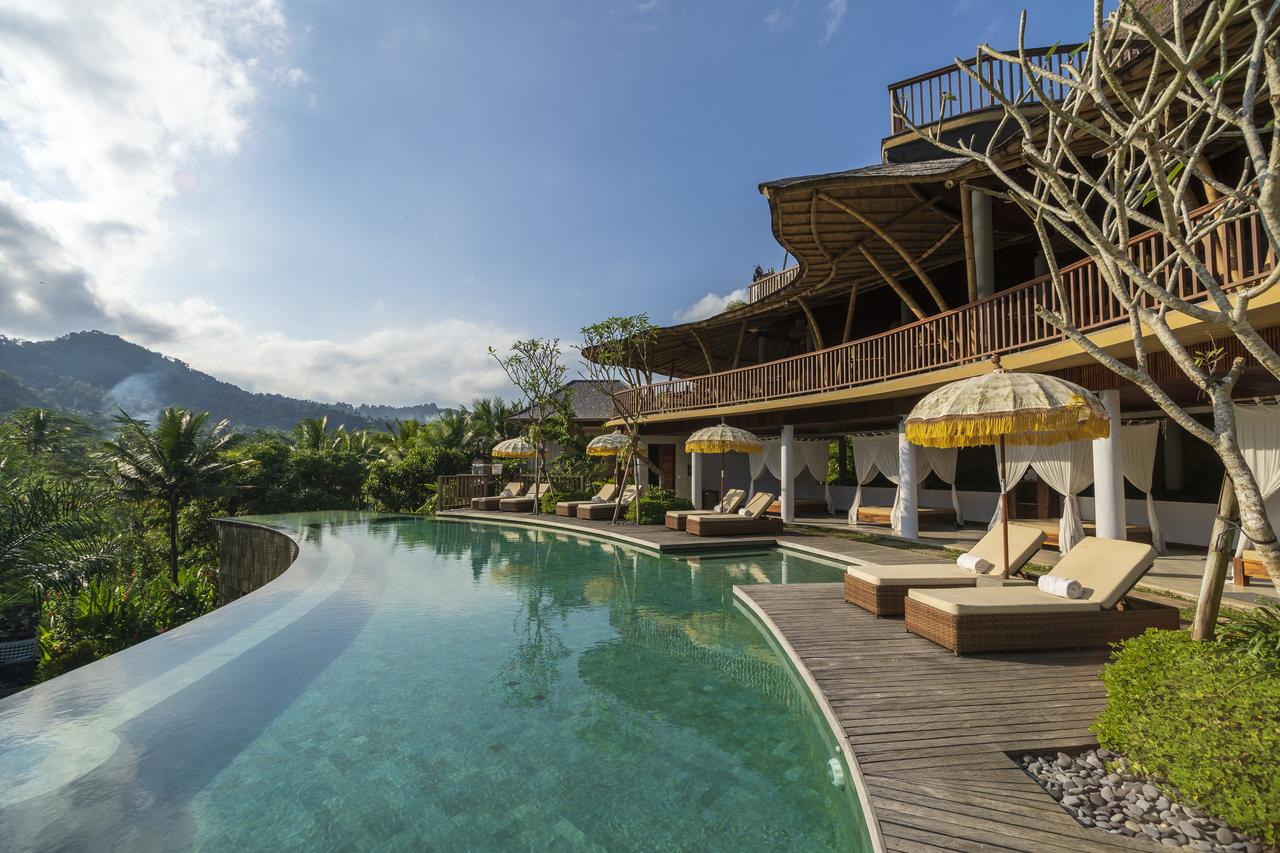 Rice terraces
People love Ubud for the famous rice terraces. But what is we told you Sideman had rice terraces that are just as beautiful but seldom visited? You can tour the paddies through your hotel or with a local, and snap some incredible photos. You won't have to photoshop other tourists out either!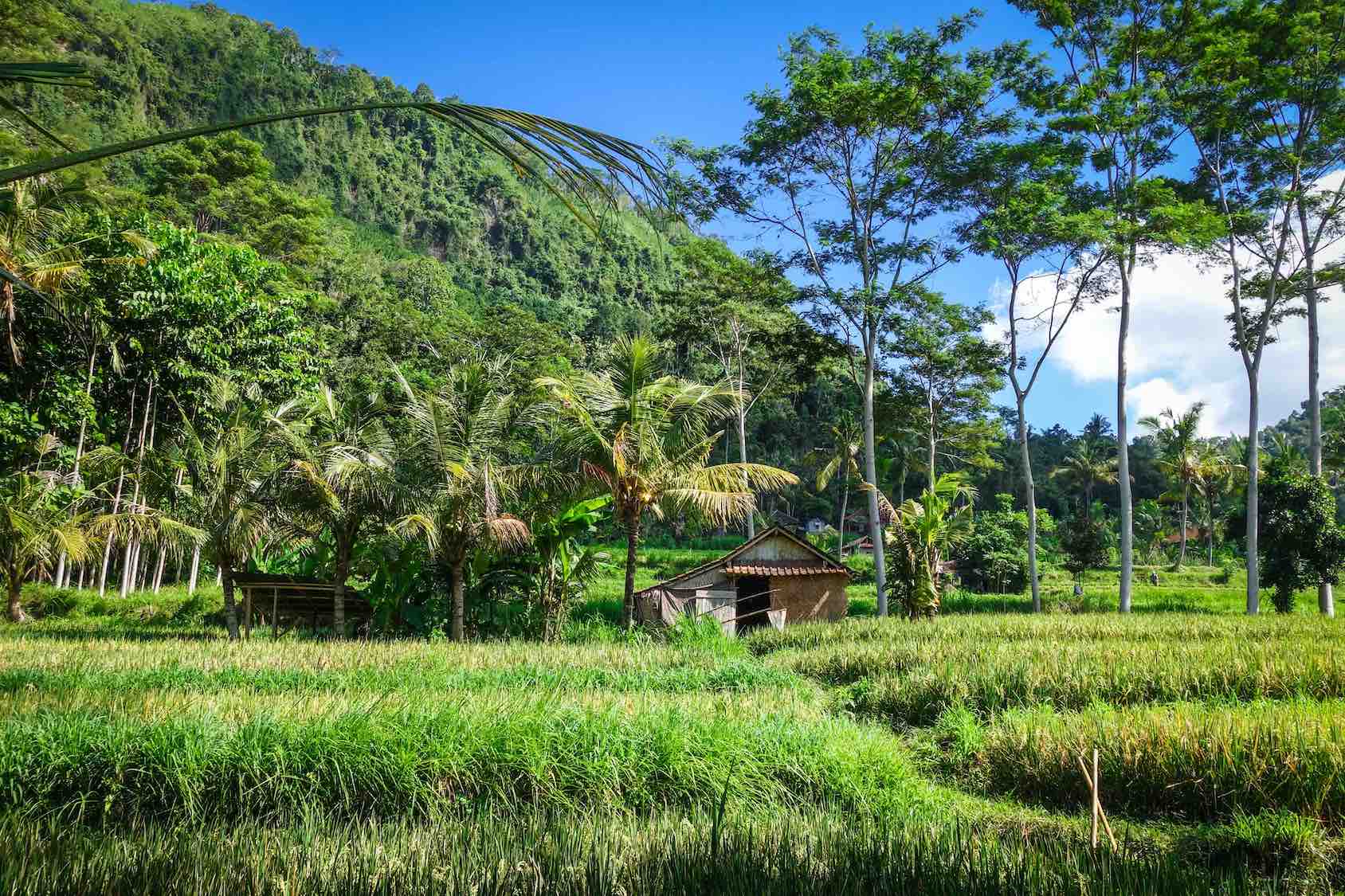 Rent a motorbike to explore
If you want to explore the countryside and neighbouring towns, why not rent a motorbike and tour around at your leisure? Many travellers would say this was the quintessential Bali experience, and the memory they look back on most, so you should definitely plan to give it a try.