South Korea has a long and complicated history, but through the trials of the 20th century, it has emerged as a vibrant, beautiful, and cultural paradise. Bordered by three seas, and with close ties to nearby Japan, it is a land of historic landmarks and modern technological innovations. There are thousands of amazing sights in this pacific peninsula, but here are six of the must-see locations in South Korea. 
1. Gamcheon Cultural Village, Busan
Once a place to house ship workers, this colorful, fascinating community has grown into one of the most breathtaking villages you can encounter. Staggered on a hillside, the houses lend towards a simpler lifestyle, but each building is coated in vibrant paint. The small structures with all different colors have turned Gamcheon into a giant, sweeping art exhibition, which draws in over a million tourists each year. Littered with new, friendly galleries, shops, and museums, the once tiny village is fast becoming a major cultural hub. And with hundreds of tiny alleys snaking between the buildings, it's a fun place to explore and get lost in the beauty. 
To get there from Busan, it's easiest to take the subway to Toseong Station then follow the exit signs towards Gamcheon Village. From there you can find a green minibus headed towards the cultural village, or begin the leisurely mile and a half walk up the foothills of Saha-gu.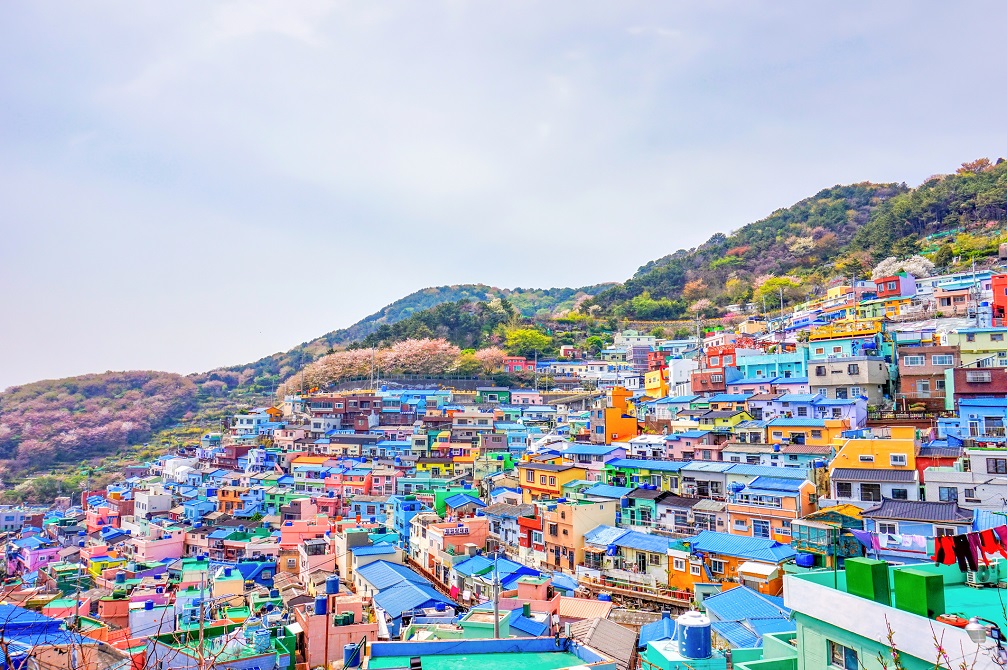 2. Changdeokgung Palace, Seoul
This grand, historic palace was the home of princes throughout the Joseon Dynasty, 1392-1897. With land encompassing governmental buildings, the royal rooms, the king's court, and many other structures, the palace grounds span an impressive 60 hectares. For a fee of ₩3,000 (just under £2), you can spend a day exploring the ruins and still-standing buildings that made up the palace area. Alternatively, for those looking for an authentic touch, admission is free if you are wearing a traditional Korean Hanbok. This outfit can be rented at many stores around the palace for low prices. A visit to Changdeokgung Palace is a chance to gain perspective on the traditions and architecture of a civilization half the world away, and the stunning decor and intricate roof designs are a spectacular sight. 
Beyond the palace grounds lies Huwon, the royal secret garden. Even larger than Chandeokgung, the manicured gardens, pavilions, and lotus pond are home to over 26,000 flora species. For an added fee of ₩5,000 (about £3), a guided tour is required to ensure an enlightening, pleasant experience, without compromising the garden's rich biodiversity.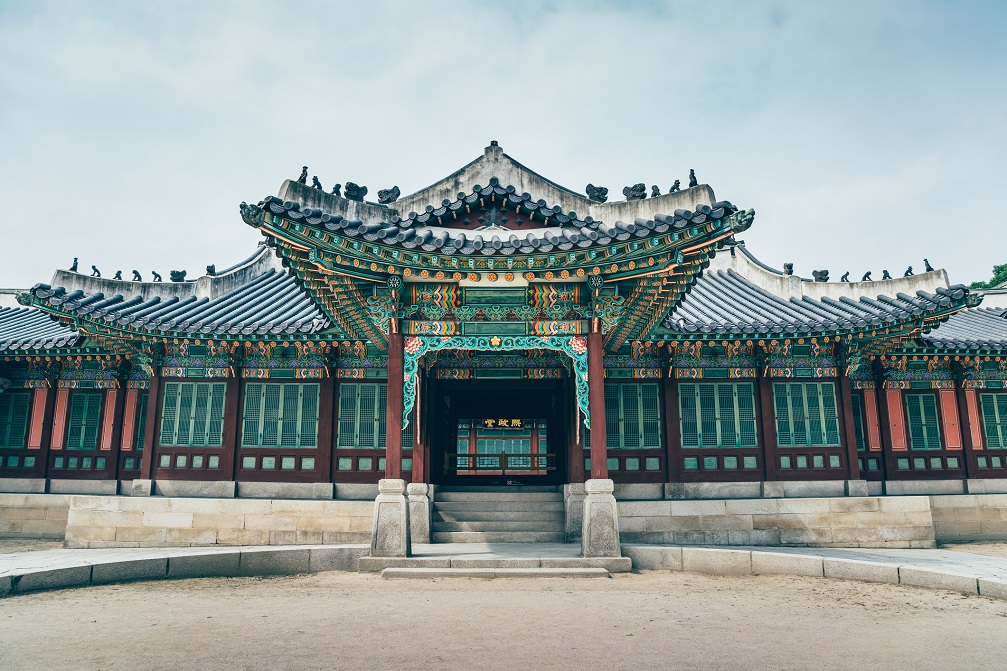 3. Bukhansan National Park, Seoul
Stretching across the Seoul and Gyeonggi regions, covering a vast 50 square miles, the Bukhansan National Park is an astonishing mountainous wilderness. Mainly overlaid by thick, pine-filled forests, the giant park boasts hundreds of unique hiking trails. The longest walk, the Dulle-gil Trail, spans over 40 miles. For mountaineering lovers, the park has three main climbing peaks, with the tallest being Baekundae at over 800 meters. 
If you are a wildlife lover, you will be delighted by a day exploring Bukhansan, where many Korean animals can be found. These include water deer, wild boars, and a variety of frogs and rodents. Any birdwatchers will be particularly happy with the selection of woodpeckers and birds of prey flying around the woodlands. 
The main attraction of the National Park, however, is the Bukhansanseong Fortress. This historic chain of forts consists of a large defensive wall, similar to the Great Wall of China, except it only spans 8 miles. Hikers enjoy walking through the park and arriving at the centuries-old gates for photos and incredible views.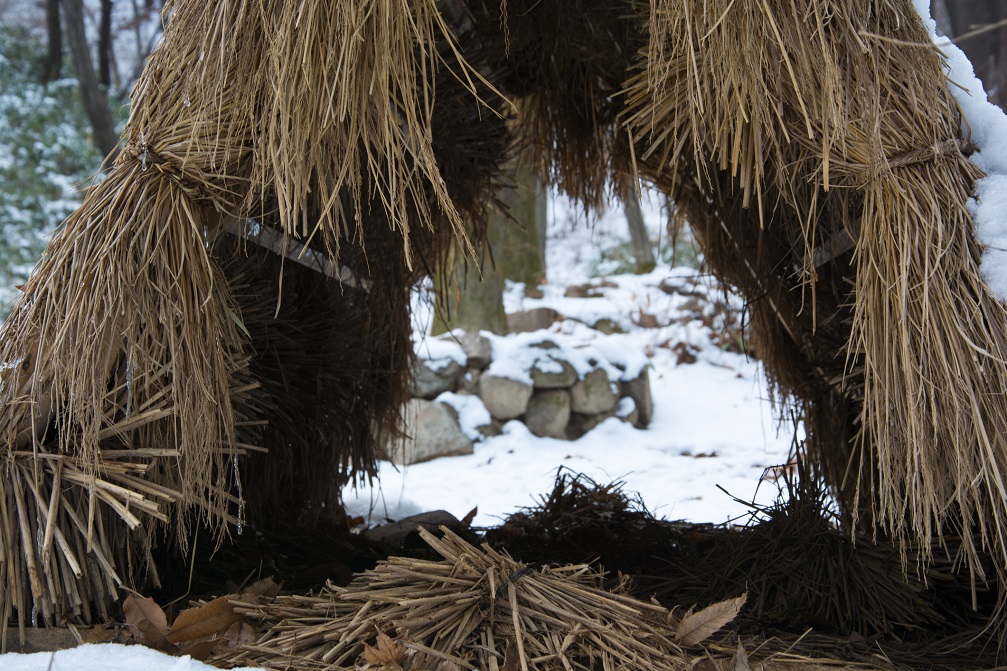 4.  Bukchon Hanok Village, Seoul
Traditionally the residential area for high-ranking government officials, this historically preserved enclosed village is a favorite among first-time and repeat visitors. A place to keep in touch with tradition, this incredible neighborhood reveals what Korean life would have looked like six centuries ago. With tiny alleyways passing between ancient architectural styles, Bukchon Hanok is home to many modern and traditional culture centers and museums. Whether you prefer a guided tour detailing the area's rich traditions, or simply want to get lost in centuries of history, the Bukchon Hanok Village is a must-see on trips to Seoul.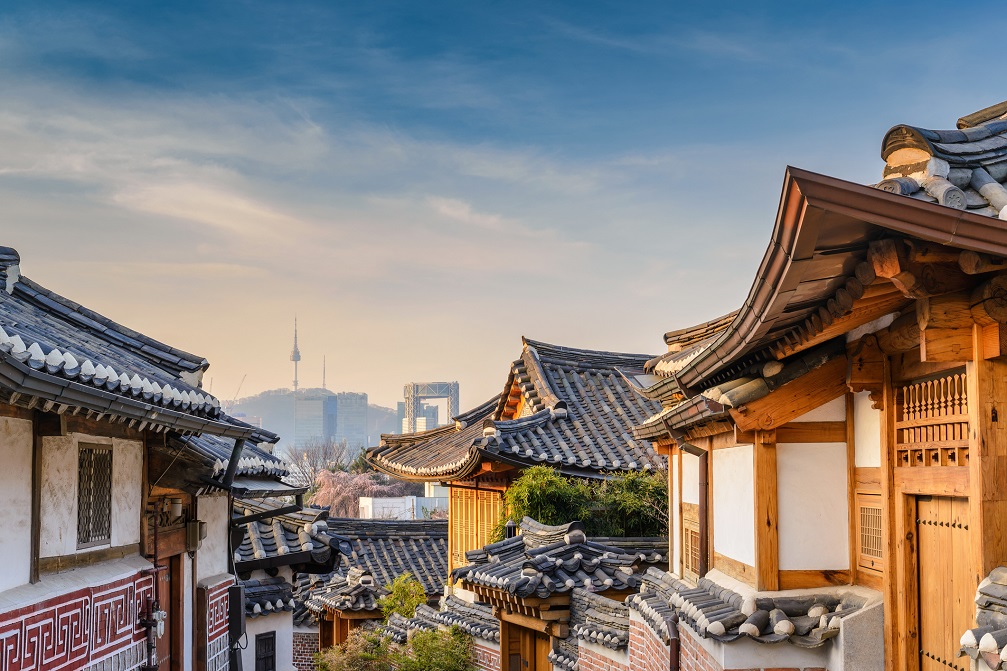 5. Hallyeo Maritime National Park, Southern South Korea
Spanning an incredible 210 square miles, the beautiful Hallyeo Haesang National Park spreads over six Korean districts. It is called a maritime park as three-quarters of the preserve is a marine area. Hallyeo waterway also contains a hundred stunning islands and a 75 mile stretch of South Korea's coastline. 
Wildlife found in Hallyeo includes sea mammals like the finless porpoise and the Eurasian otter, rare birds such as the Chinese egret, and countless fresh and sea-water fish species. The park's flora includes over 1,000 plant species, from the red pine to endangered orchids. While visiting the park, make sure to take in the view from the spectacular Hallyeo Waterway observation cable car in Tongyeong.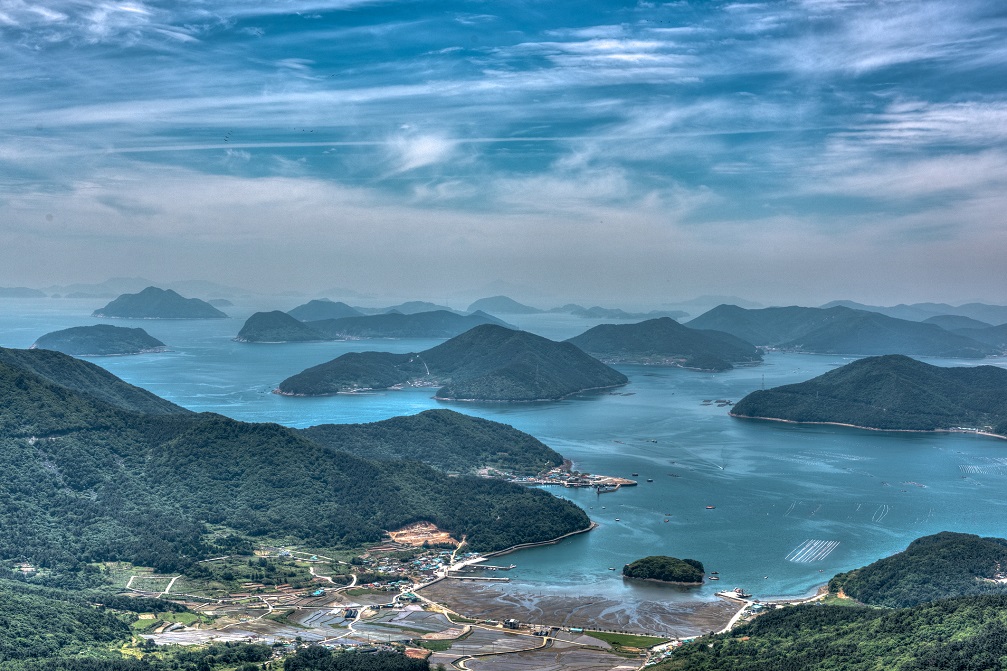 6. The DMZ, Panmunjeom
After taking in all the historical sights of South Korea, you might want to turn your mind to more recent affairs. While South Korea is an energetic, cultured country, its northern counterpart is a land shrouded in controversy and mystery. For those hoping to gain more insight into North Korea, guided tours of the Demilitarized Zone (DMZ) between the two countries are available. 
Following the strict instructions of your licensed tour guide, you can have a chance to gain insight into one of the most militarized countries in the world. There are museums and watchtowers to visit, and even a chance to cross no man's land and enter North Korea, albeit inside a conference room. 
While less flashy than other destinations, and with harsher rules on videos and photography, a visit to the DMZ is a unique experience that provides a glimpse into a secretive North Korea.