Mumbai is a beautiful, tropical jewel of Southern India. Sprawling along the Arabian Sea, with an average temperature of 27℃, Mumbai is a bustling city of culture, food, and traditions that are far different from the European way of life. Incredible sights await you here, such as the ancient Elephanta Caves, with giant carvings dedicated to the Hindu god Shiva. Another must-see place is the Shri Mahalakshmi Temple, built in the 1800s by a Hindu merchant, now a site of pilgrimage for Hindu devotees. Ride through town in a Tuk Tuk, browse through street markets filled with handmade delights, and experience an entirely different story when you travel to India. 
With amazing sights, incredible foods and warm weather, Mumbai stand proud as a perfect holiday destination. The elegance and grandeur of its hotels are contrasted against the low cost of its many food and tourism venues, and luxury is guaranteed in each exotic room. Whether you are planning a honeymoon or birthday; or are simply longing for a weekend of pampering and decadence, Mumbai is the place to be. Plan your holiday now with this guide to the six most luxurious hotels in Mumbai, India. 
1. The Oberoi Mumbai
At the very height of luxury, the famous Oberoi hotel boasts decadent rooms with incredible views, making it our top choice for your stay in Mumbai. Guests who enjoy remaining active can take advantage of the outdoor heated pool and fitness centre. For a more relaxing time, you can visit the 24-hour spa and relax with all kinds of exotic treatments. Located in Mumbai's business district, this hotel also offers luxury meeting rooms and conference halls for any type of business or celebration. Filled with a variety of restaurants, bars and lounges, The Oberoi has only the finest foods and champagnes to serve to discerning guests. The hotel also features a luxury retail arcade, including opulent stores such as Jimmy Choo and Gucci.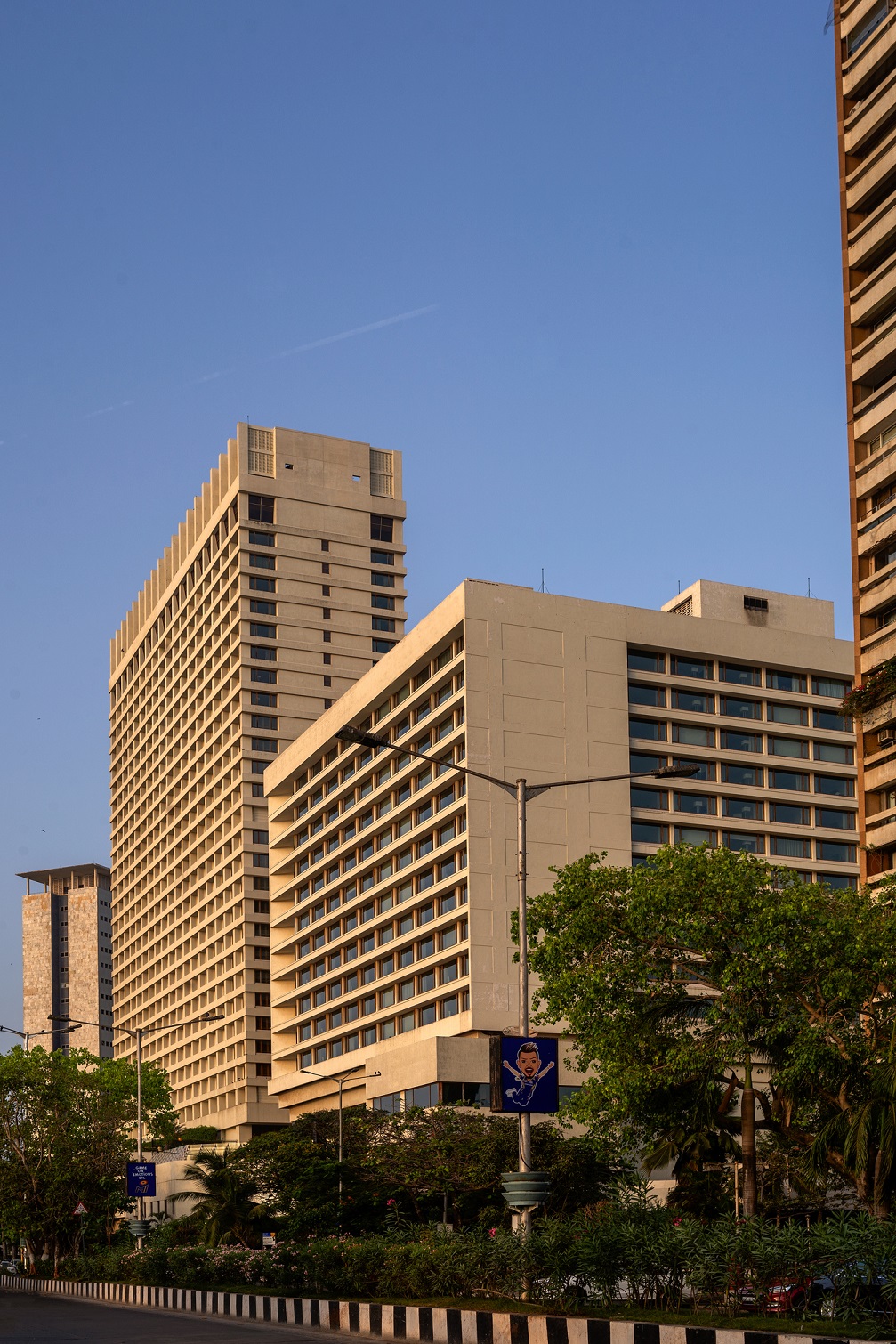 2. The Taj Mahal Palace
Standing watch over the Arabian Sea for nearly 120 years, the magnificent Taj Mahal Palace has hosted hundreds of famous faces visiting Mumbai, including Mick Jagger, Brad Pitt and Angelina Jolie, Prince Charles, Barack and Michelle Obama, and The Beatles. Those who enjoy only the best food and drink gather from all around the world to visit the ten luxury restaurants and bars, spread out over 2.6 acres of the hotel's grounds. Pass your time at the grand outdoor pool, or in the renowned Jiva Spa. As well as flat-screen TVs and free WiFi in all rooms, the Taj Mahal Palace offers many amenities. These range from a personal assistant for your sightseeing needs, to luxury yacht trips.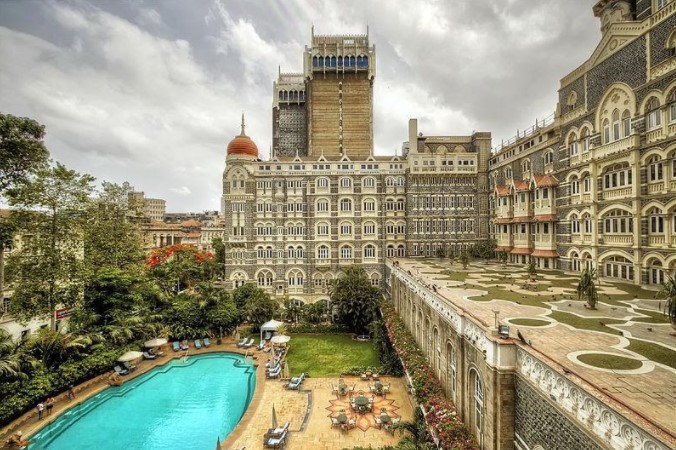 3. The St. Regis Mumbai
A towering building, St. Regis offers guests a chance to swim above the city with an outdoor pool on the 10th floor. Also located on this floor are the Athletic Club and the Iridium Spa and Salon. The rooms here are lavish and comfortable, and guests can enjoy a variety of exquisite foods, from the 37th floor Japanese-style Yuuka restaurant to the incredible Seven Kitchens, which sources food from around the globe. Located next to the hotel, the Palladium mall offers guests a chance to browse through extravagant shops with no extra hassle during their holiday in Mumbai. For those travelling for work alongside leisure, St. Regis has extensive business services, including 22 event venues for meetings and conferences.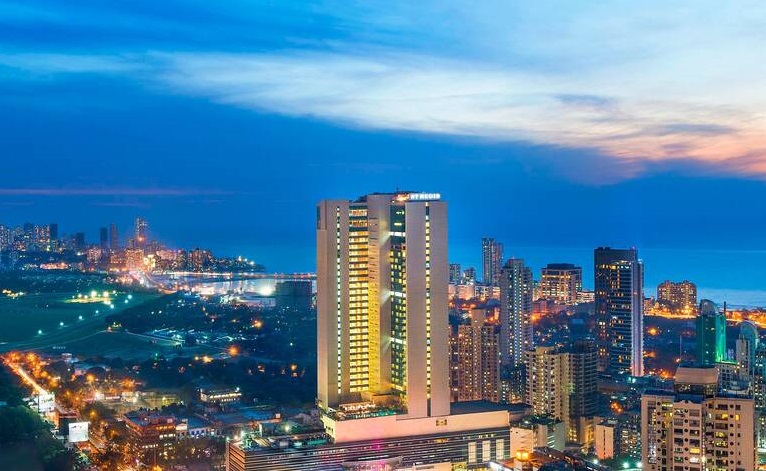 4. The Taj Mahal Tower Mumbai
Standing proud next to the Taj Mahal Palace Hotel, the Taj Mahal Tower offers guests the benefits of traditional luxury with a view over Mumbai city and the Arabian sea. This lavish hotel has great amenities, including a fitness club, a health and massage spa, and an outdoor swimming pool. The beach is located nearby the Tower, as well as a golf course. This hotel is famous for its fine-dining restaurants, with incredible dishes from around the world, prepared to the highest standard. From the Cantonese specialities at The Golden Dragon to the delectable desserts found at the French La Patisserie, there is something for every taste. Free on-site parking makes a stay in the Taj Mahal Tower that much nicer, during your trip to Mumbai.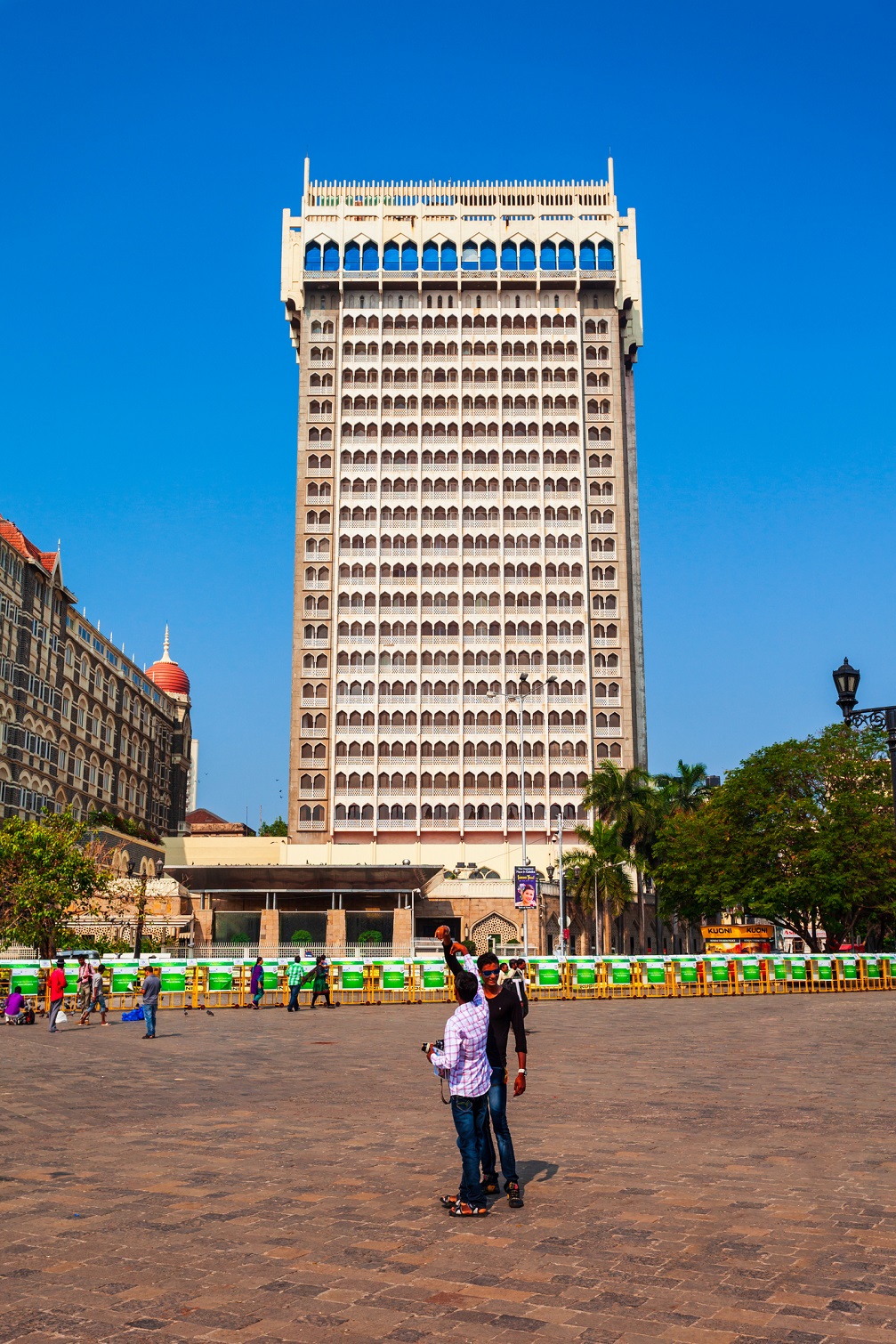 5. ITC Grand Central
Another 5-star hotel, the ITC Grand Central features large rooms with plush carpets, satellite TVs, ensuite bathrooms, and spectacular views. Amenities of ITC Grand Central include a spa and wellness centre, a fitness centre, and a hair salon. A large swimming pool half inside, half outside, allows for a pleasant and peaceful swim, no matter the weather. Famous for its beautiful terrace gardens, often the location for expensive weddings, this Mumbai hotel is located near the historic Gateway of India. The hotel also hosts a variety of dining options, from the Shanghai Club to Dublin, the Irish Bar.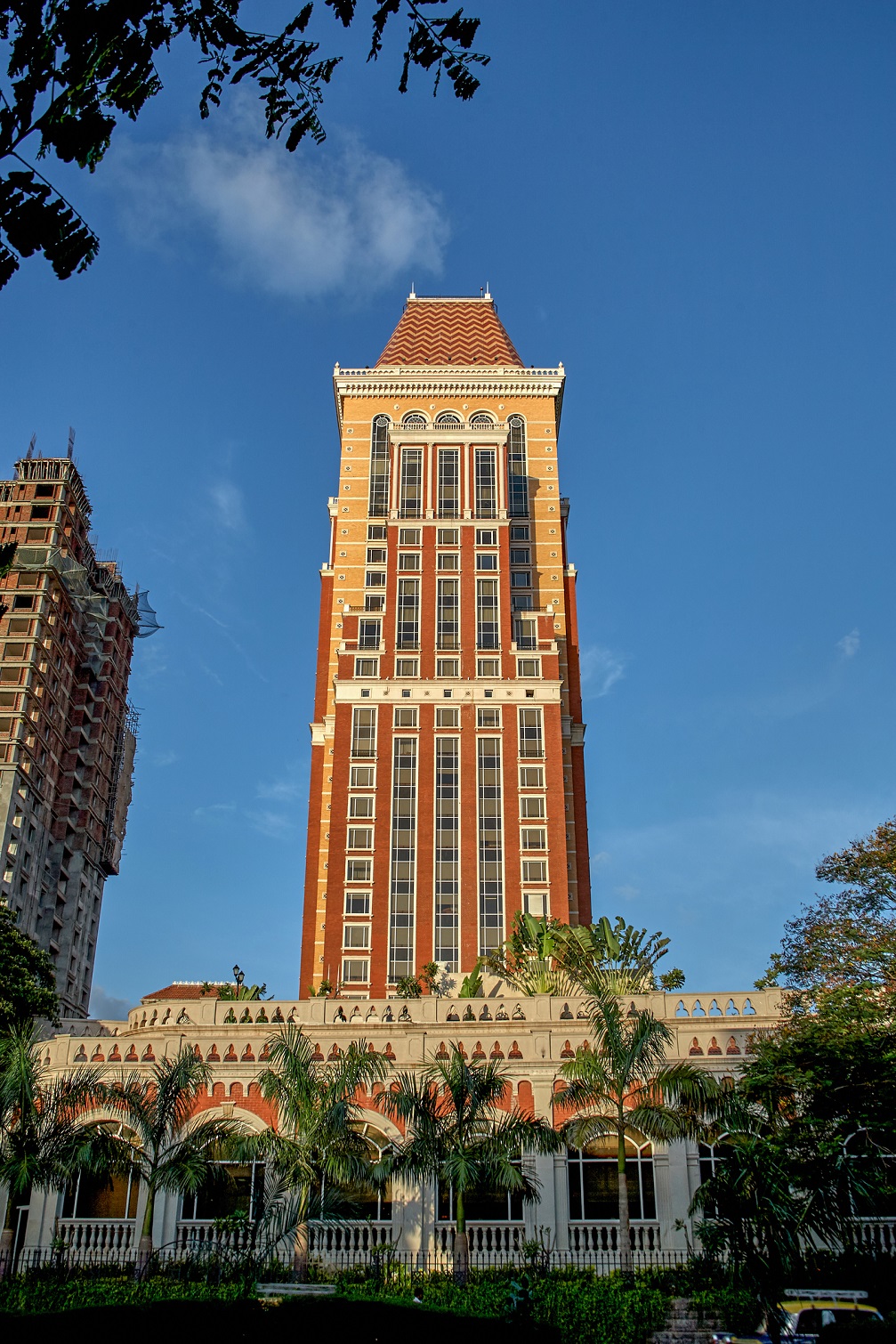 6. Four Seasons Hotel
A luxury hotel topped with a stunning roof-top bar, the Four Season Hotel definitely deserves a place on this list. Positioned right in the heart of Mumbai, this famous franchise doesn't fail to offer guests only the finest rooms and amenities. Relax in the open-air swimming pool on the third floor, or just sunbathe beside it near the cocktail bar. Enjoy yourself in the fitness centre or yoga studio, or take advantage of the Four Seasons' award-winning health spa. This hotel also has a 24-hour business centre and offers a town car and limo service for those wanting to travel in style. There are two amazing restaurants in the hotel, with delicious, traditional Mumbai food; but it's central location means that dinners out are easy to get to. As an added bonus, those travelling by car can take advantage of the free on-site valet parking service.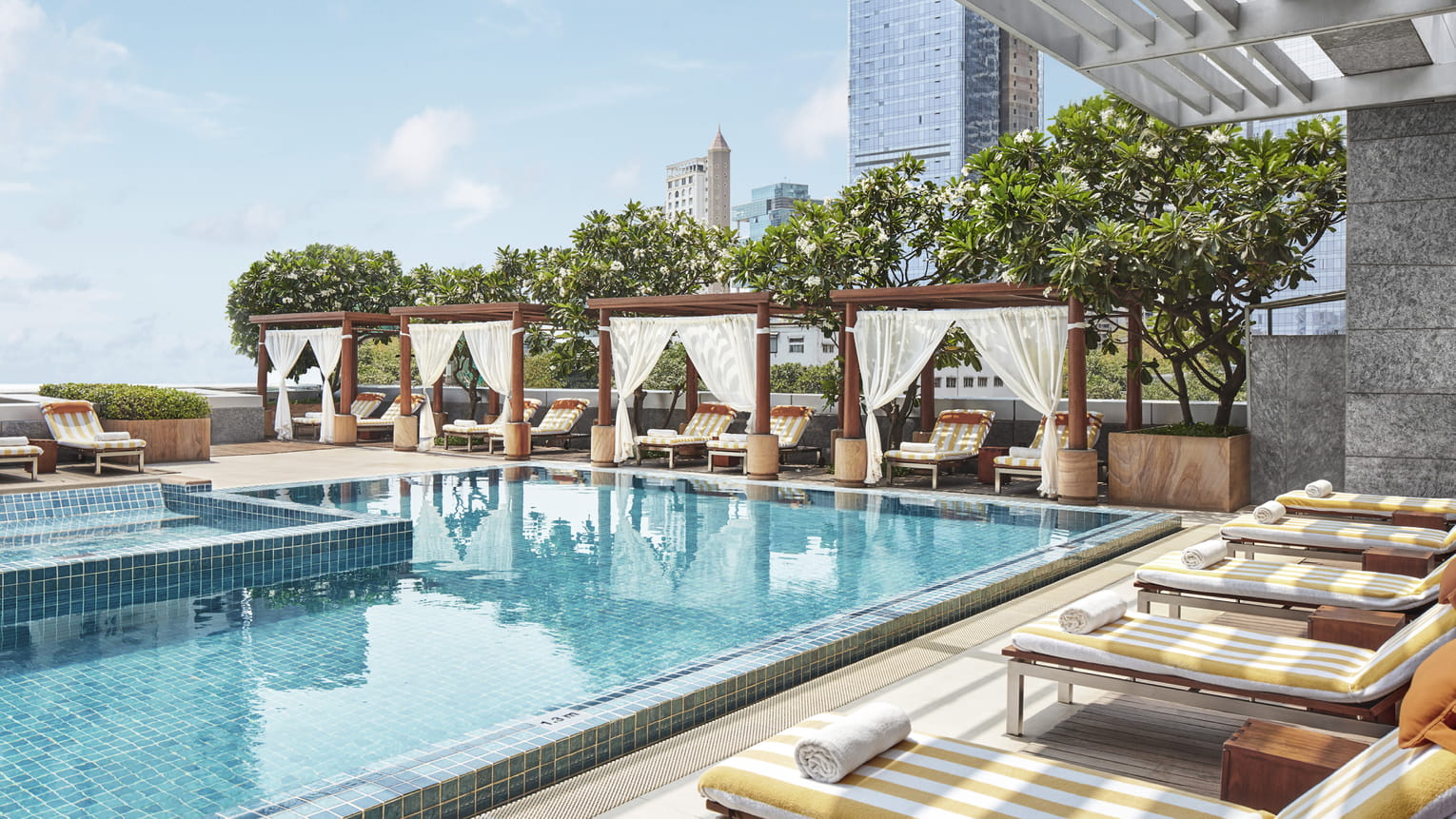 Photo from Four Seasons website