In the age of modern technology and easy accessibility, it is easy to forget our past. With the prevailing of mega infrastructures that cut journey times from days to a mere matter of hours, we often forget entire towns and regions in our haste to get somewhere quicker. 
That is exactly the case in Georgetown, Colorado. This small, mountainous town was one of the third biggest towns in the entire state of Colorado. It found its fame back in the mid-1800s and soon acquired the name of "Silver Queen of the Rookies". This endearing name stems from the fact that precious metal, silver, was found in the area. At a time where much of the United States was crazed with the gold rush, Georgetown hit back hard with its very own silver rush.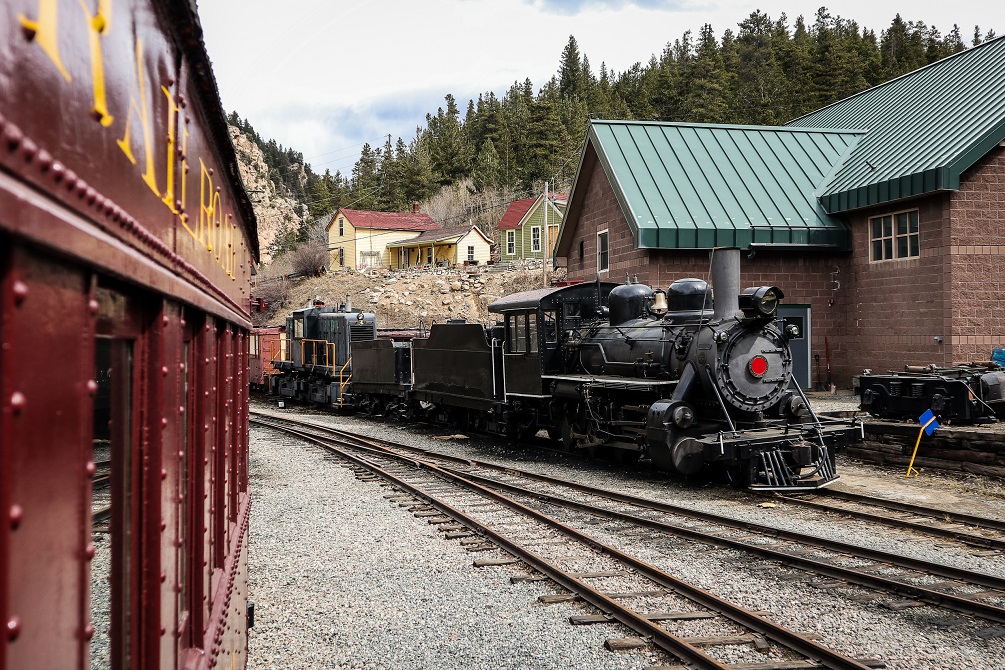 Although mining shut down many years ago, the quaint town is rich, not only in history but also with nature. Unfortunately, many people even know of its existence. This is because a huge highway was developed that connects the capital of Colorado, Denver, to the Rocky Mountains, where a large array of audiences can enjoy the many activities the Rookies has to offer. With many people leaving work late on Friday night or early Saturday morning, stopping off at Georgetown seems more of an arduous chore, as opposed to an exciting opportunity. 
As cliché as it sounds, there truly is something for everyone here in this historic town – from museums and shops to hikes and mountain biking. Not only was I blown away by the sheer beauty of the raw nature, but I was taken aback by the incredible hospitality of the locals. Each encounter with someone, be it in a coffee shop, out wandering the streets, or in any number of petite shops that line the roads, yielded a welcoming and helpful response. Despite the noticeable lack of tourists and the bustling streets that come with that, Georgetown remains humble, intimate, and full of character. 
At nearly 160 years old, the town is full of stories and history. Just taking a walk down 6th street reveals old-style buildings oozing with character. Artisanal businesses now take up shop in the old, wooden shells, bringing new life into the area.
One thing seemed to dominate each conversational encounter, however. The urge to get out into nature is somewhat strong here. Nestled between Silver Plume Mountain and Griffith Mountain, there certainly isn't a limit to what one can do when it comes to outdoor activities.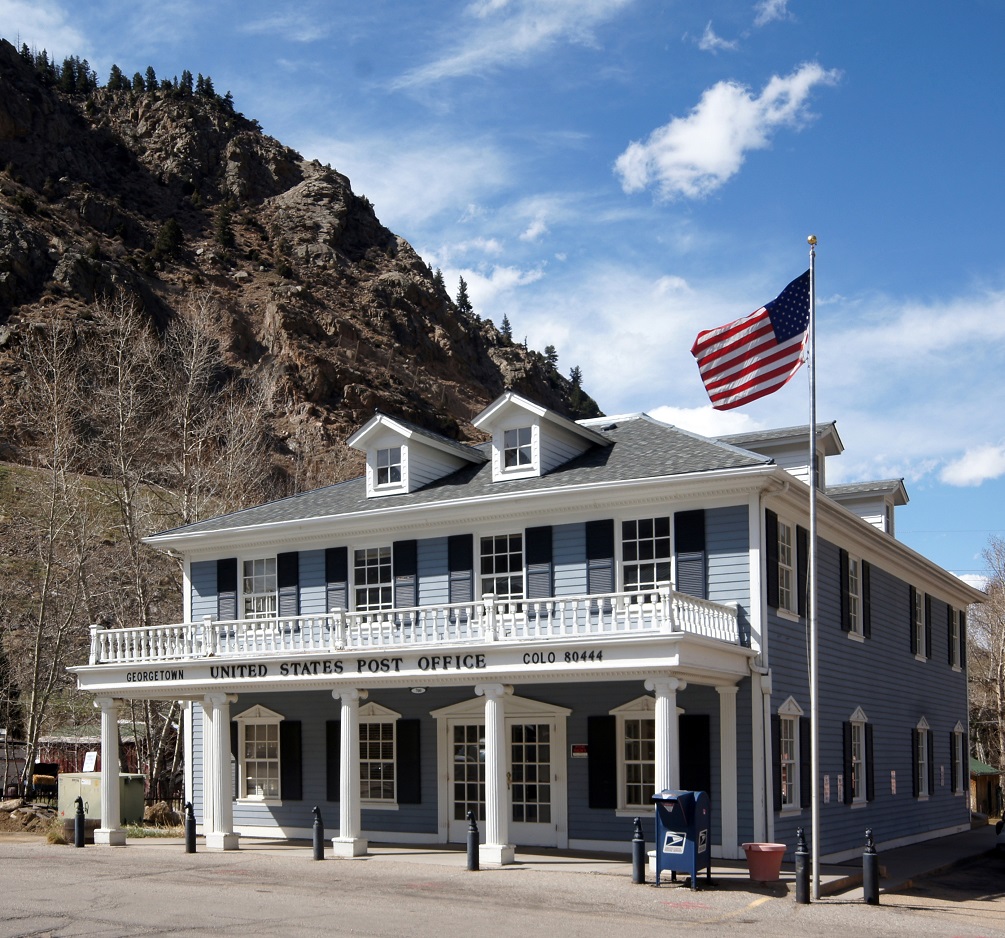 And the wonderful thing? With the turn of each season, a new discovery awaits to be revealed. Spring and summertime yield scorching hot days, where one can cool of in one of the many lakes that can be found in the area. Observe the wildflowers that bloom in the mountainous alpine trails. Autumn, bringing in the start of the cooler weather fronts, transforms the landscape into a vivid canvas of color: deep orange, yellow, red leaves fill the scene. Perhaps, and with a bit of luck, a cold spell may bring in the start of the snow. This is an especially exciting time, as you can bargain for yourself a discounted, off-season ski pass ticket. 
I was fortunate enough to visit at a time that allowed me to have the entirety of the town to myself. Here in Colorado, the few weeks at the end of October and beginning of November is known as "mud season". Not quite summer and not quite a winter, mud season brings in very little tourism. But did this bother me? Absolutely not. In fact, I relished the thought of not being swamped by a mass flock of tourists. 
There is a creek that flows through the town and into the nearby lake of Georgetown Lake. I follow upstream, letting the natural flow of the river guide me. With steep uphill gradients, it isn't long before I lose sight of the town itself and soon become immersed within nature. Mighty pines tower all around. Chipmunks and squirrels dart between the canopy branches, perhaps stocking up on their winter hibernation food stores. Between the pines, aspen trees shoot from the mountainous terrain. A single, living organism, aspen sends up extending shoots from one main underground branch that connects all other aspen trees. This is a natural marvel, for, in the autumn months, each and every aspen tree will turn the same shade of color and then drop its leaves. It really is quite a spectacle that can be found in North America. 
Georgetown is a place where you can connect with nature. You can feel lost within the great, towering pine forests that cover much of the surrounding mountains. Bighorn sheep can be found hugging the precarious slopes of exposed rock. The higher you ascend and deeper you trek into the coniferous forests, you can reach bear and mountain lion territory. Though the chance of stumbling upon such creatures are rare, the possibility certainly is there. 
In fact, talking to a shop owner revealed that just the other week, a mountain lion was spotted in the main town, hunting a herd of bighorn sheep. There are few places in the world that can boast such a statement. These ferocious felines are incredibly rare and elusive, avoiding the presence of humans as much as possible. I force the idea of a lion encounter out of my head and focus on the present. Woodpeckers frantically drill on the side of trees in search of bugs. The rush of the mountain creek, with waters as clear as crystal, fills my ears. 
It's clear to me that Georgetown has been long forgotten by those with such urgency to leave the city sprawl, and escape to the well-established mountainous slopes. Enticed by fancy buildings and new technology, people fail to notice the very places that are brimming with life, character, charm, and, above all, untamed nature. All around, picturesque mountains and tranquil valleys can be found. It comes as no surprise to me that the people of Georgetown are happy and content with life here, and rightly so.