Berlin is an old European city with a long history, and while the streets are filled with culture and bustling life, not many people know it is surrounded on all sides by stunning scenery and idyllic lakeside beaches.
Want to make the most out of the natural landscape this summer? Check out this guide to Berlin's top lakes and wildlife trails.
1. Wannsee
Lie in the sun, walk across the soft sand and take a dip in the cool water at Wannsee's picturesque lakeside during your holiday in Berlin. The beach stretches out over a kilometer, making it Europe's largest outdoor swimming area, and on hot summer days, it is filled with thousands of Berliners looking to escape the heat. Alongside shallow waters, perfect for children of all ages, the beach also offers volleyball, bungee trampolining, and football facilities. Restaurants surround the lake, most of them a short drive or a longer walk away from the main beach, but you can find snack stands scattered along the shore. Bordering the beach is Berlin's famous Grunewald, a large forest area that stretches from the lake to the city. Here you can enjoy long woodland walks, although some areas are off-limits to preserve the wildlife.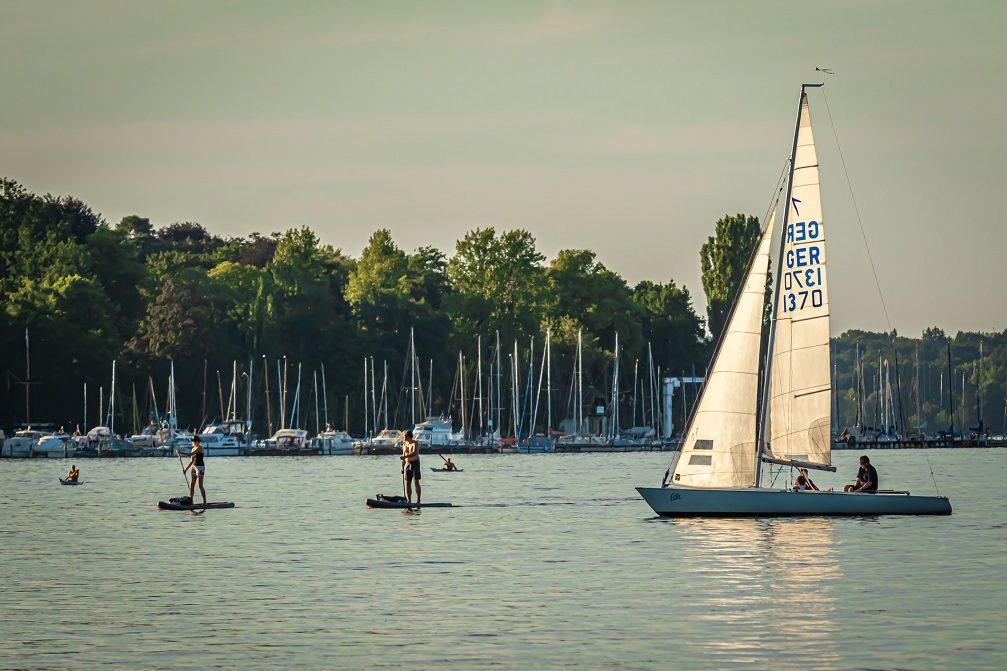 2. Peacock Island
To get moving after a long day swimming and sunbathing at Wannsee, try a peaceful 7km walk through the Western Düppeler Forest. While a stroll through the woods is a great time to breathe in the fresh air and listen to the sounds of nature, the real prize is Peacock Island. This astonishing island, to the west of Berlin, can be accessed by car or on foot, on a 1-minute long ferry ride for just €4 per adult. Now all that's left is to explore the numerous trails and try to catch a glimpse of its eponymous birds. A springtime visit should also find you in the rose garden for a stunning bloom. After walking all over the island, most people end up in the large, grassy field for a homemade picnic and some late afternoon sunbathing.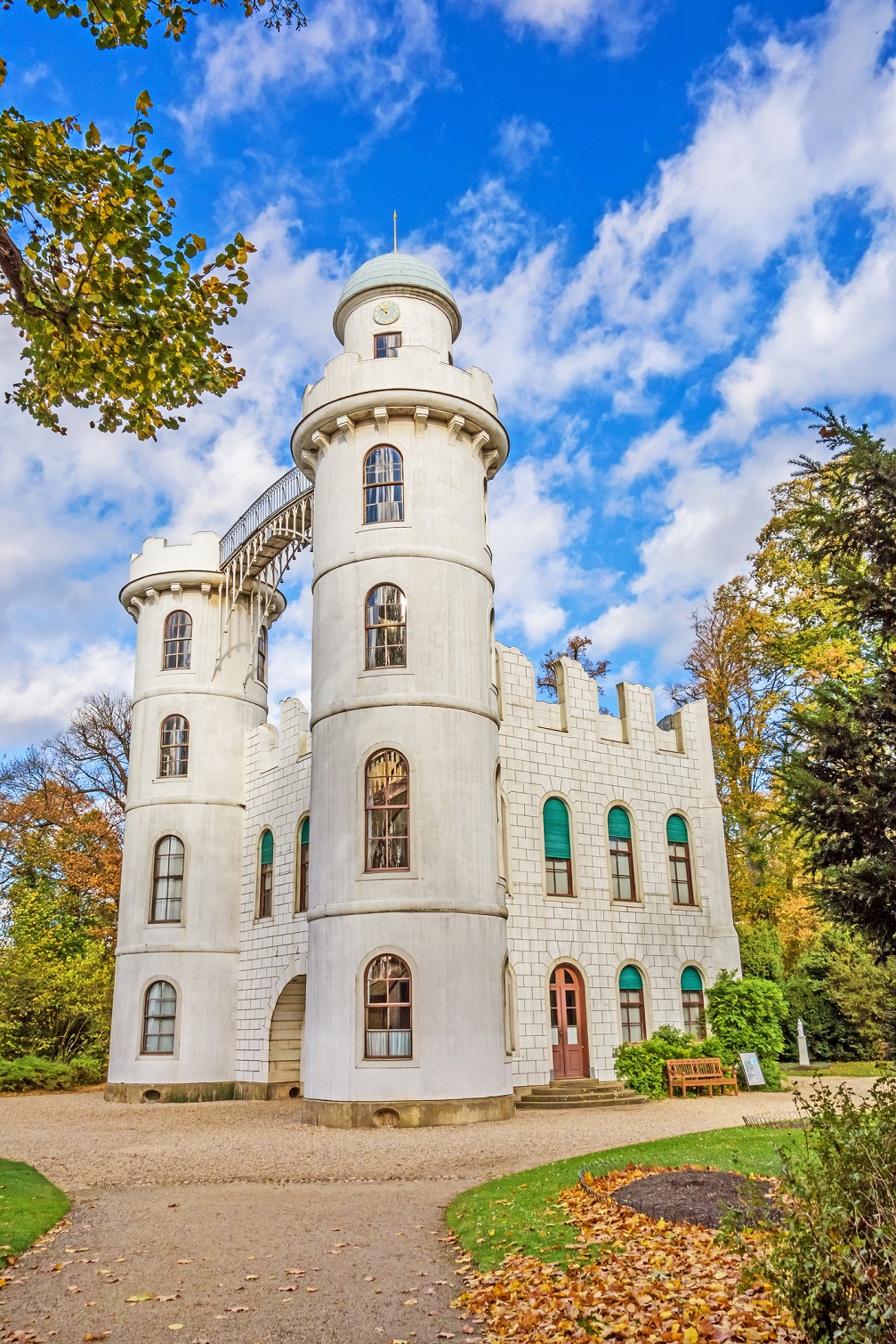 3. Tegeler See
Another must-see on your travels to Berlin is the second largest lake, Tegeler See. This location boasts a long stretch of woodland-adjacent beaches, with a hundred stopping points along the way. Families come here in the day to give their children some fun and splashes, but later in the afternoon, you will find the shoreline filled with students, drinking beers and playing guitar. The forest stretches away from the lake and is littered with paths and hides for you to explore and maybe spot some wildlife. For those who prefer to be on the water, there are many boat rental opportunities along the promenade, ranging from small rowing boats to mini-barges complete with a BBQ grill for as little as €35 per hour.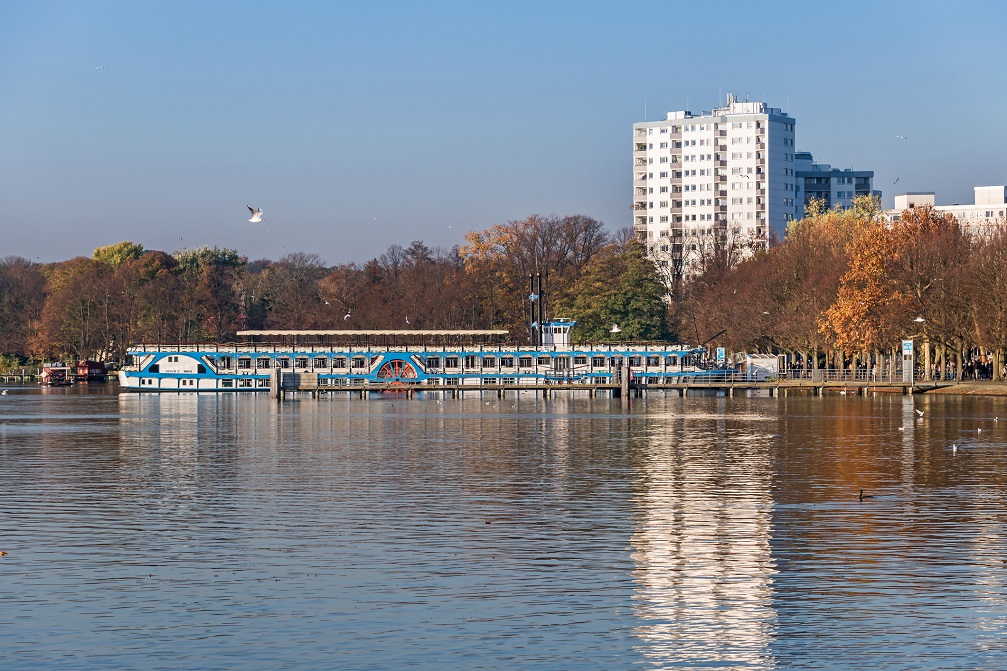 4. Marienfelde Nature Park
Located on the southern outskirts of Berlin, this old landfill is now a scenic nature reserve. Rare animals found in Marienfelde include the garlic toad, sand lizard, and moor frog, alongside birds like the skylark and red-backed shrike. To ensure visitors a pleasant walk with a chance to see some wildlife, a nature experience path was added. Follow the trail for 1.5km and read from the nine information boards containing facts on the area's biodiversity. A truly wonderful day out in Berlin, with incredible landscapes stretching into the horizon.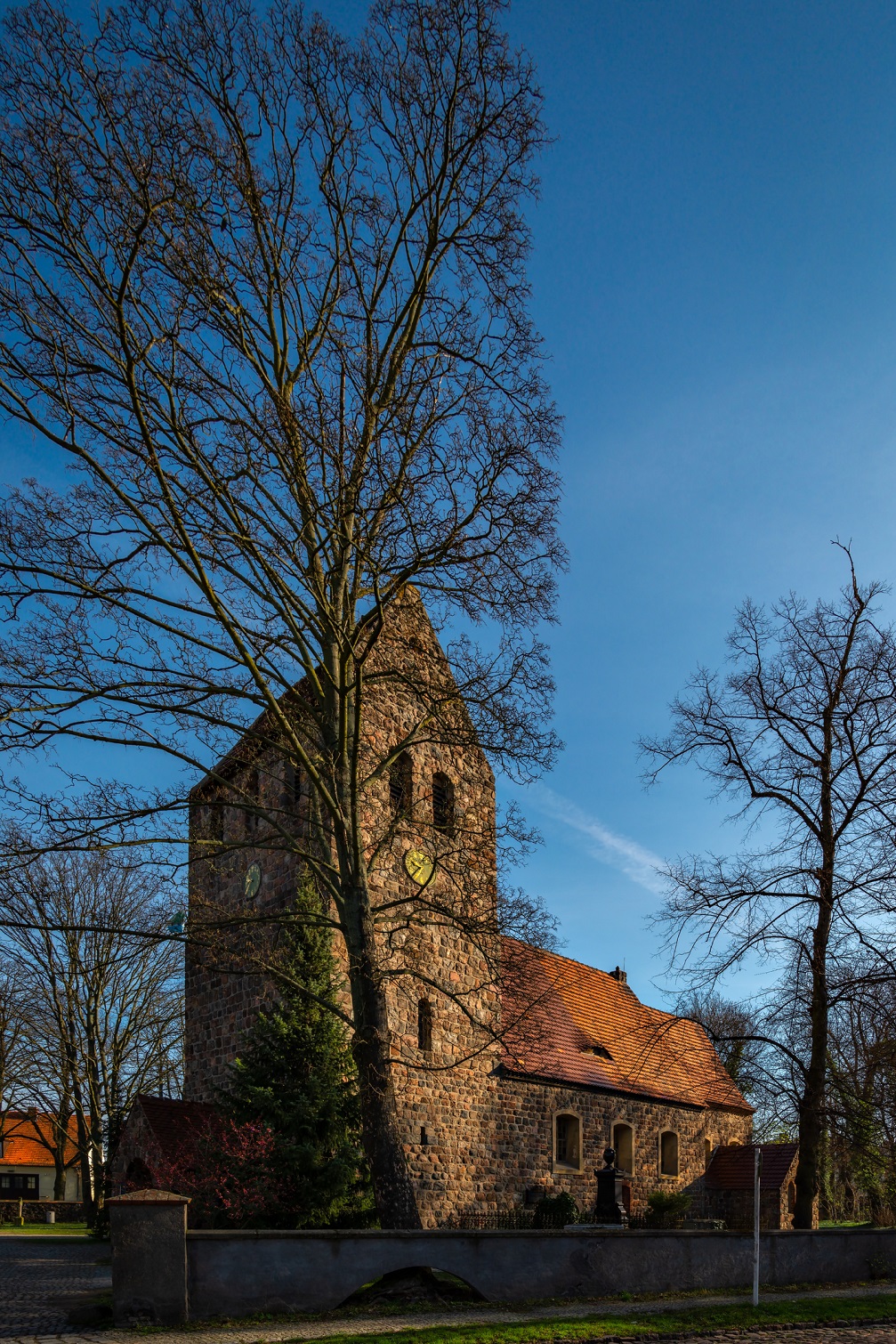 5. Müggelsee
On the eastern side of Berlin lies the region's largest lake, Müggelsee. At over 4.5km in length, there are a few different possibilities for where to lay your towel. At Freidrichshagen resort you can gain access to perfect sandy beaches and swim in the warm water risk-free, under the watchful eye of a lifeguard. Here you can also grab lunch on the waterfront. Other available activities include table tennis and volleyball, and even paddleboarding and hydrofoiling (water jet pack). For a calmer, more natural shoreline, the small Müggelsee bathing beach offers the serenity of the water without all the excitement. The Müggelsee lido is another favorite spot among the locals, but it is currently closed for renovations.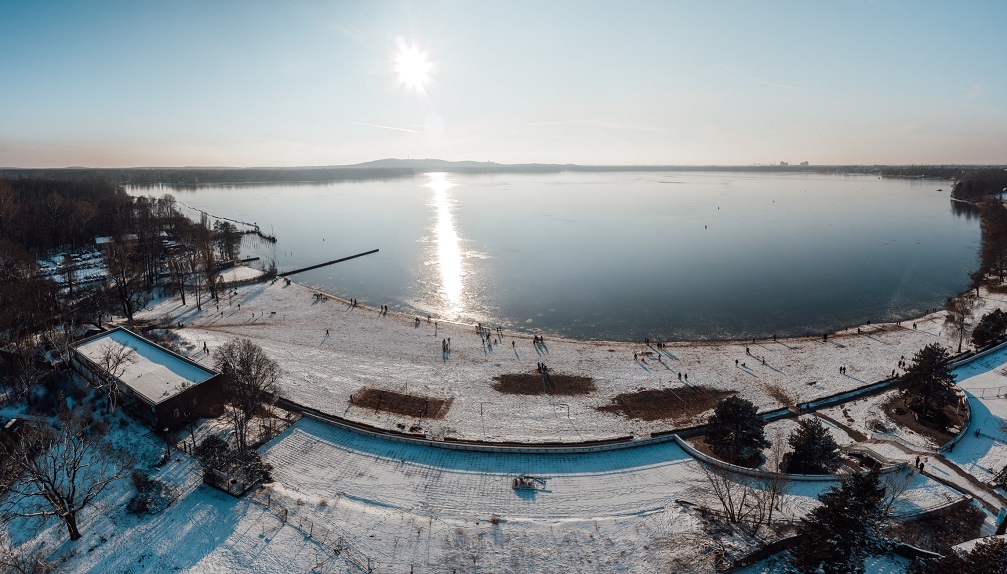 6. Karower Teiche Nature Reserve
During your stay in Berlin, it's worth going north to visit the Karower Teiche Nature Reserve. This biodiverse land consists of four ponds and some woodlands and is home to many species, including waterfowl and reed birds, sand lizards and grass snakes, and more than 20 species of dragonflies. Explore this paradise and get an up-close look at the wildlife through the multiple viewing platforms scattered around the reserve. The woods are also a haven for the 330 wild plant species that grow along the meandering pathways. For those who enjoy bird spotting, bringing a pair of binoculars is highly recommended.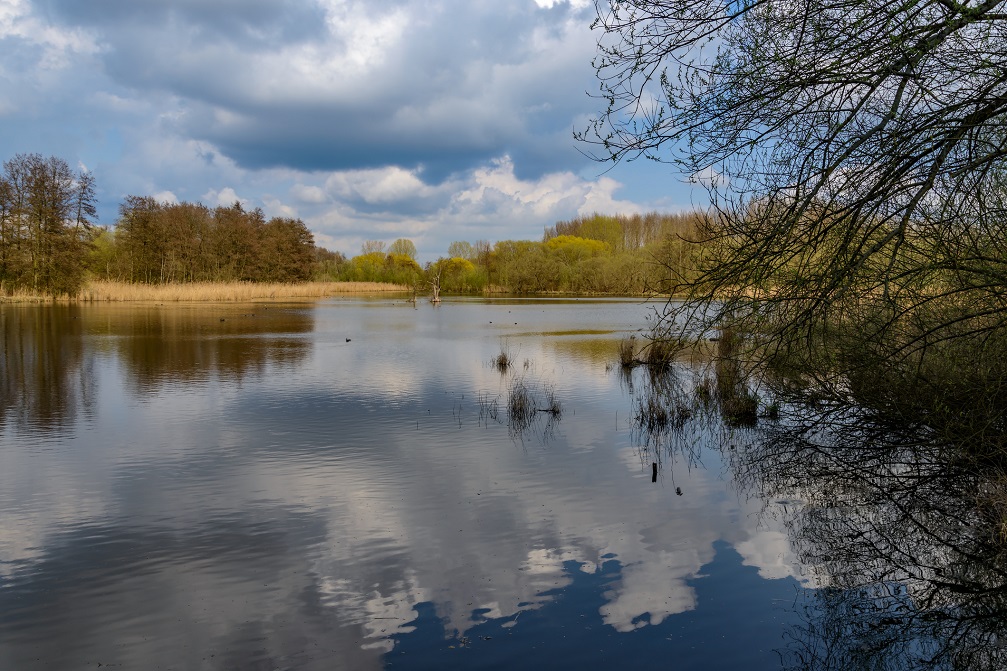 7. Zoologischer Garten
When trying to find wildlife in Berlin, it is difficult to pass over the city's famous landmark Zoo. Open since 1844, and with over 3 million visitors a year, this zoo is proud to host a wide array of animals, from giraffes and hippos to penguins and panda bears. Stretched out along a canal, opposite Berlin's famous Tiergarten park, this large walking safari is covered with pathways. A walk here could lead you past the monkeys and the petting zoo, under the vultures, and through the reptile house, until you arrive at the adjoining aquarium. This three-story building is also filled with a variety of sea creatures, amphibians, and insects. It even holds blacktip reef sharks and caiman crocodiles. A visit to either attraction would cost €16 for an adult or €8 for a child up to 15, but there is a combo ticket for €22 and €11 respectively. With hundreds of species and feeding shows to excite people of all ages, it truly makes for a wonderful day out during your holiday to Berlin.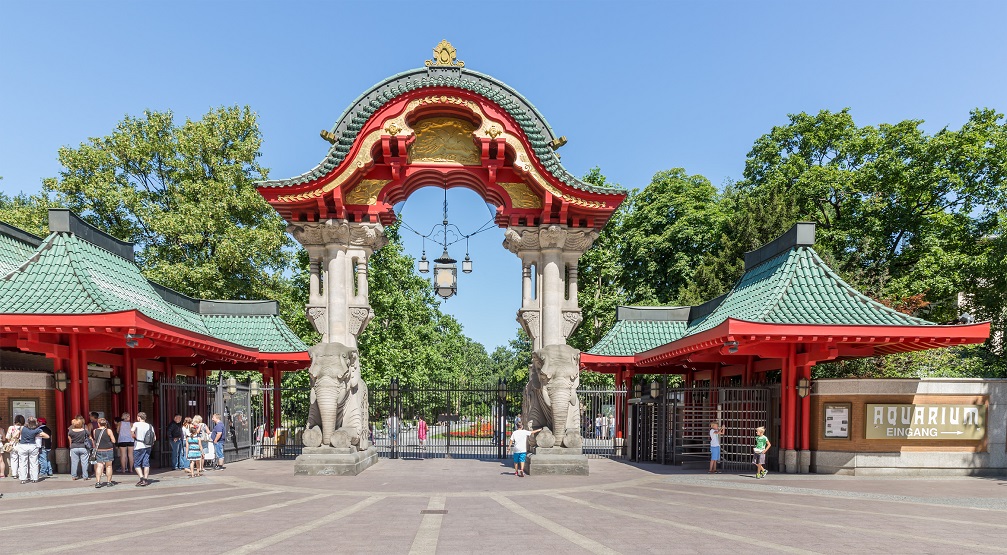 Berlin, Germany: The Entrance Gate (Elephant Gate) of the Berlin Zoo / Zoological Garden in Berlin, Germany