Especially amidst a turbulent global climate, the "staycation" is becoming a popular choice for travel enthusiasts. After all, it's a financially efficient way to take a luxury vacation, an effective way to stimulate the local economy, and a surefire way to gain an appreciation for the country you live in. From cobblestone villages to historic cities and lush forests to rugged coastlines, the UK has it all. Tourists come here in droves to experience everything the UK has to offer, so why do we rarely take advantage of this thriving tourism market ourselves?
The key to creating a masterful luxury vacation in your own backyard is to choose the right "destination". Even though you are staying closer to home, choosing to go somewhere with a different landscape, interior design aesthetic or themed experience will help to separate your stay from your everyday life. This mental separation will give it that "far away" feeling we all desire on holiday, without having to spend mega-money or time on long-haul flights, and create meaningful, distinguished memories. 
For example, if you live in a small town, a weekend in the big city might be exactly what you need, whereas someone who lives in a downtown flat might hear the countryside calling their name. Listening to these cues will ensure that your staycation is a both relaxing (or exciting) break from your daily routine and chalked full of experiences you can't get just by walking out your front door.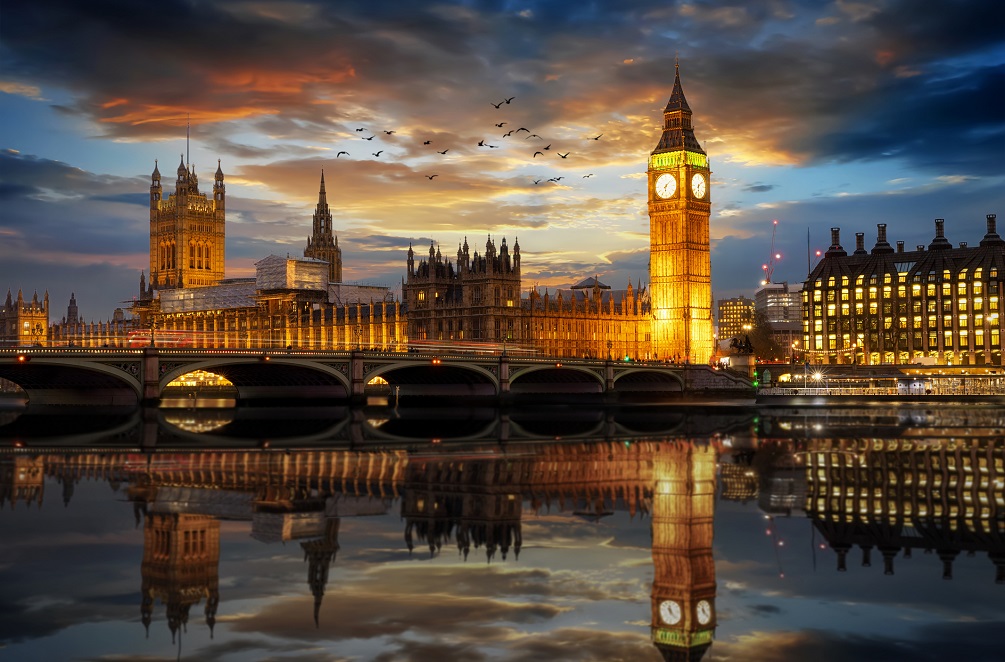 Still not sure where to start?
Here are some amazing places to go on the next staycation that will have you falling in love with the UK all over again. 
The Coastal Retreat
A trip to the seaside should be on every UK citizen's staycation bucket list. It's no secret that Cornwall is home to some of the best beaches around, making The Scarlet is the perfect destination. This eco-resort is nestled into a private cove amongst cliffs and meadows, so you will have a stunning view of nature no matter which direction you turn. The decor is modern but relaxed, for a laid-back approach to luxury that is perfectly suited to coastal living. The onsite Scarlet Spa has several indoor and natural pools for hydrotherapy, a private cliff-top hot tub, and a two-course lunch is included in most of their day spa packages, so you may want to plan for a little pampering while you're there.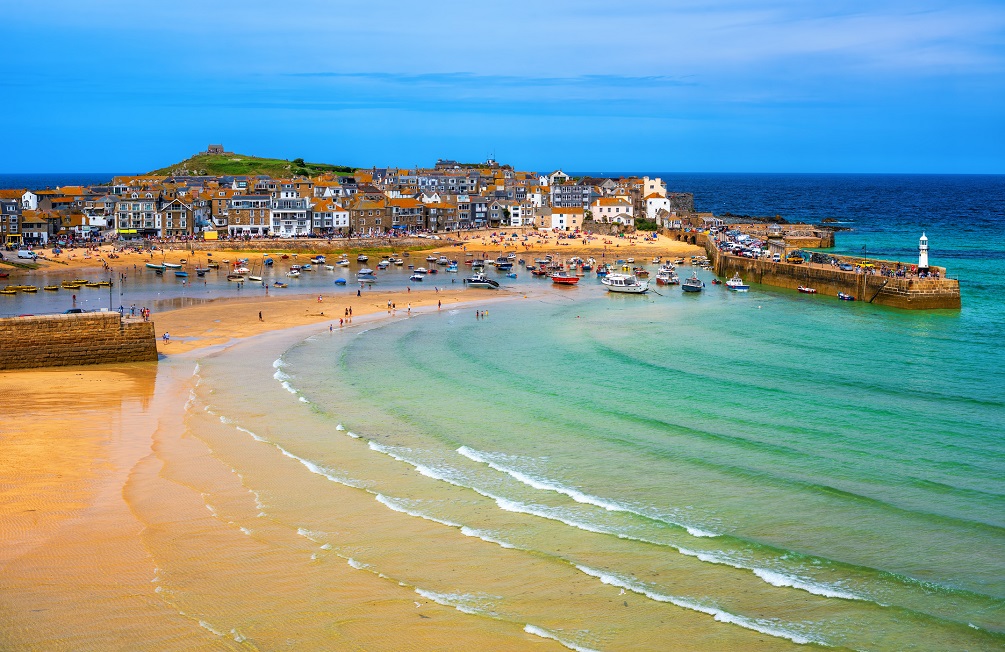 The City Dwelling
Give yourself a chance to experience the luxury of London at this classic boutique residence. The Bailey's Hotel in Kensington offers modern decor with an aesthetic colonial exterior amongst the ivy and flora-clad houses. The in-house bar is a popular meeting place for businessmen and travelers alike, and its Italian restaurant is well-reviewed. Best of all, it's central to all the hustle and bustle of the city so you won't waste any time on lengthy transit trips.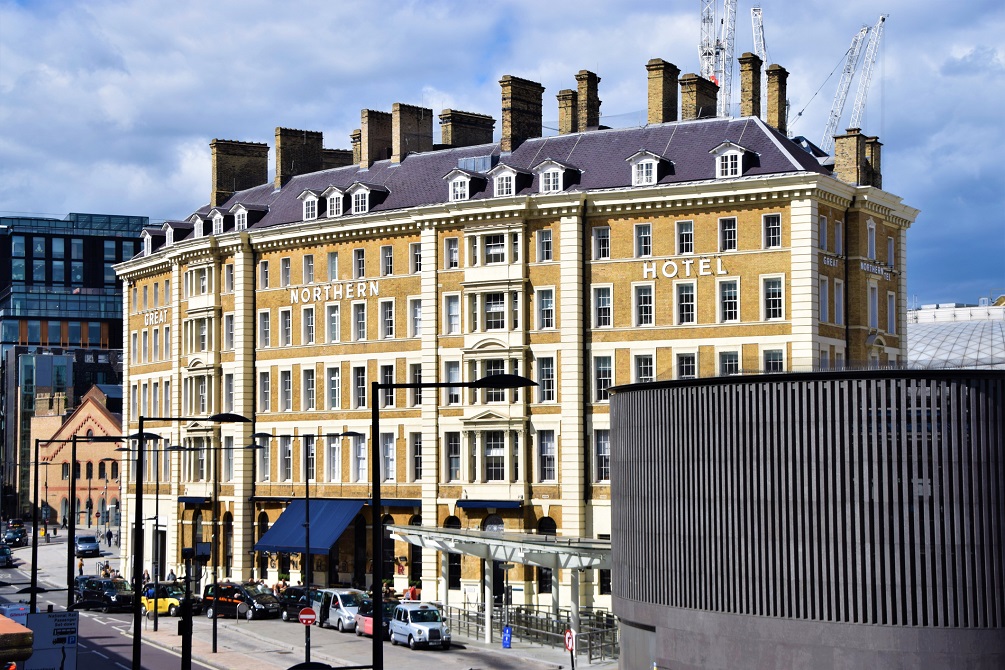 The Village Hideaway
The Swan is an award-winning stone pub with rooms that offer a brilliant village experience for staycationers. Rooms are tucked upstairs, loft-style, while the downstairs operate as a high-end tavern serving luxury farm-to-table cuisine and craft pints. Hotel guests will enjoy their outdoor dining patio for al fresco lunches, classic English countryside decor, and claw foot bathtubs. You can easily take a walk into town, or onto the forest trails, making it a great trip for combining outdoor experience with vibrant village culture. The Swan is also well known for its "shooting parties". During this old-school fox hunting adventure, you can learn to hunt alongside some canine helpers and dress like Sherlock Holmes! While this might not be everybody's cup of tea, those who have participated said that it made for a vacation unlike any other. With raving reviews like that, why not give it a try? 
The Highlands Hotel
Looking to escape to the highlands? Look no further. The Torridon is everyone's favorite luxury boutique resort nestled in the mountains. The hotel features two gourmet restaurants, an afternoon tearoom, and separate ale and whiskey bars. They even serve their own house-distilled gin. Interestingly enough, the property the Torridon is laid on is considered one of the darkest places on earth thanks to minimal light pollution. This means that the milky way and constellations are always on full display. Guests absolutely love partaking in their stargazing experience, but somehow, that's not even their most popular attraction. The Torridon is located along the stretch of highway known as the North coast 500, which has ben dubbed the "best driving route in the UK". The hotel wants guests to have the ultimate experience, and so they have teamed up with Morgan cars to enable patrons to take high-end vintage sports cars for daily cruises.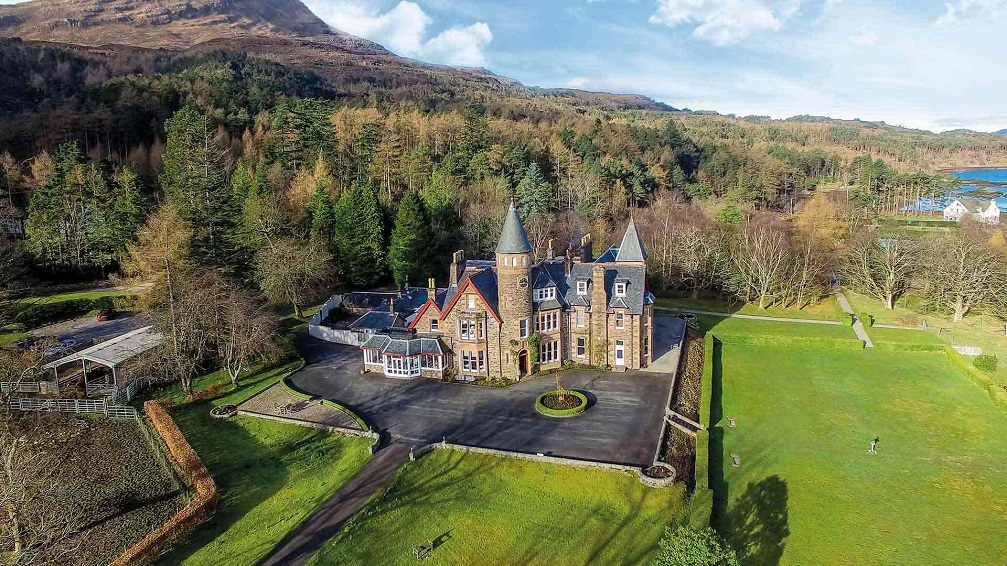 The Converted Castle
A UK staycation guide would not be complete without a castle stay, since we'd all love to live inside a fairytale, and so we would like to present the Amberley Castle. Manicured lawns, afternoon tea and a dress-coded dining hall all come part-in-parcel with this converted castle dating back to 683 AD. The rooms range from historically inspired to soft-palette modern decor with original stone staircases and archways, so no matter what your dream castle getaway looks like you'll find something to suit your needs.  
Wild Card Vacation: Go Sailing
Looking for something a little bit different? Why not talk to your travel agent about booking a luxury cruise through the British Isles? River cruises have really enhanced guest experience over the years and most come with a high standard of luxury and culinary excellence. Plus, you'll be hard-pressed to find nicer views.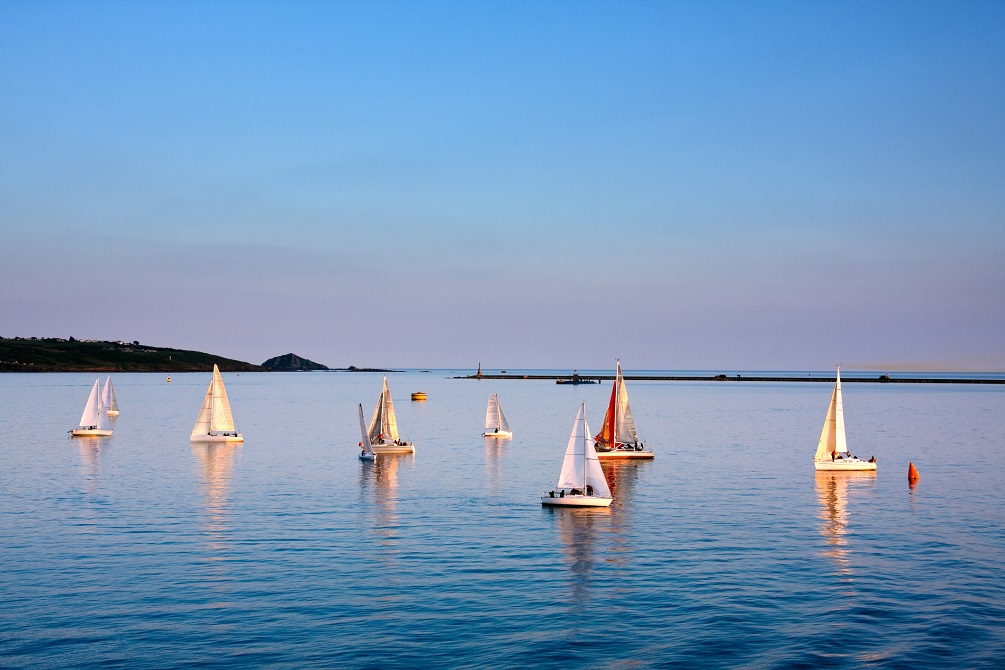 The Culinary Experience
If you want a weekend full of extraordinary culinary experience, then you need to plan a stay at Lord Poulett Arms, a sweet restaurant and rooms in the English countryside. Here you'll find locally inspired and sourced fine dining that takes the concept of pub food to another level and a small hotel stay you won't forget. Lord Poulett Arms features quaint but beautiful indoor/outdoor dining spaces of stone and candlelight and rooms with clawfoot tubs. They also frequently offer interactive workshops such as eco-friendly florals and pop-up art galleries so be sure to check the calendar for interesting events during your stay. 
The National Park Escape
The Limewood Hotel has it all with luxury lakeside cabins, lavish guesthouse suites, an in-house top chef, and a highly rated spa. You'll absolutely adore walking through their gardens in the morning, visiting the greenhouse where the restaurants' produce is grown, and lounging by the pool in a daybed. Plus, you'll be staying right in the heart of the Newforest National Park, where wild ponies roam about- so be sure you bring your patience and a camera if you're hoping to spot some of these sweet creatures.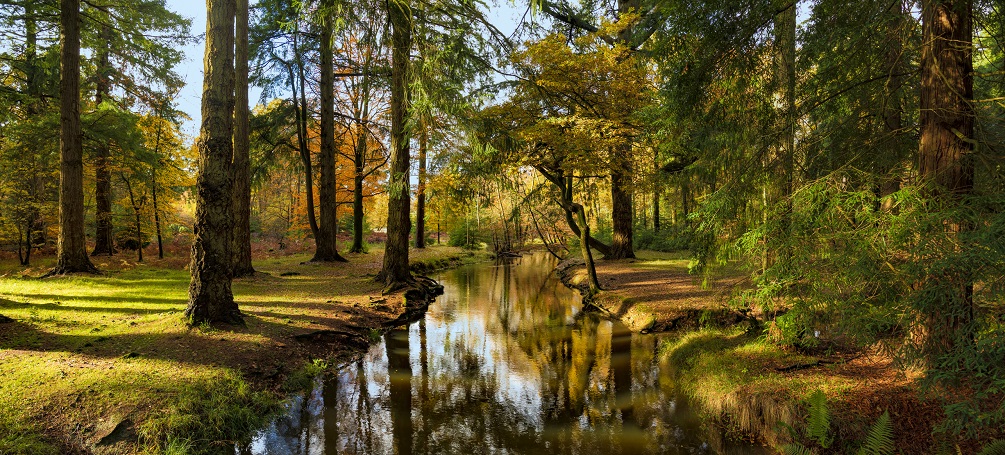 The Spa Holiday
A wellness retreat is one of the top choices for a relaxing staycation, and we can assure you, this Irish spa resort is like nothing you have ever seen before. Inside the thermal spa village of Galgorm, you can enjoy a halotherapy treatment in The Salt Cave, a private riverside bath or dine in The Palm Room amongst olive trees and orchards. Overnight guests can even keep the relaxation going b booking a spa suite that comes with its own private sauna! Of course, there's also a gold course if you want a little bit of gentle activity. 
Wild Card Vacation: Go Cycling
Cycling vacations are becoming more and more popular amongst international travelers and staycationers alike. The rolling hills and moors around the UK provide the perfect backdrop for scenic rides and the best part is, you don't need to be a professional cyclist to enjoy this vacation! There are tours tailored to every ability and pace, and most of these tours stop at cozy inns each night for a traveling approach to a staycation.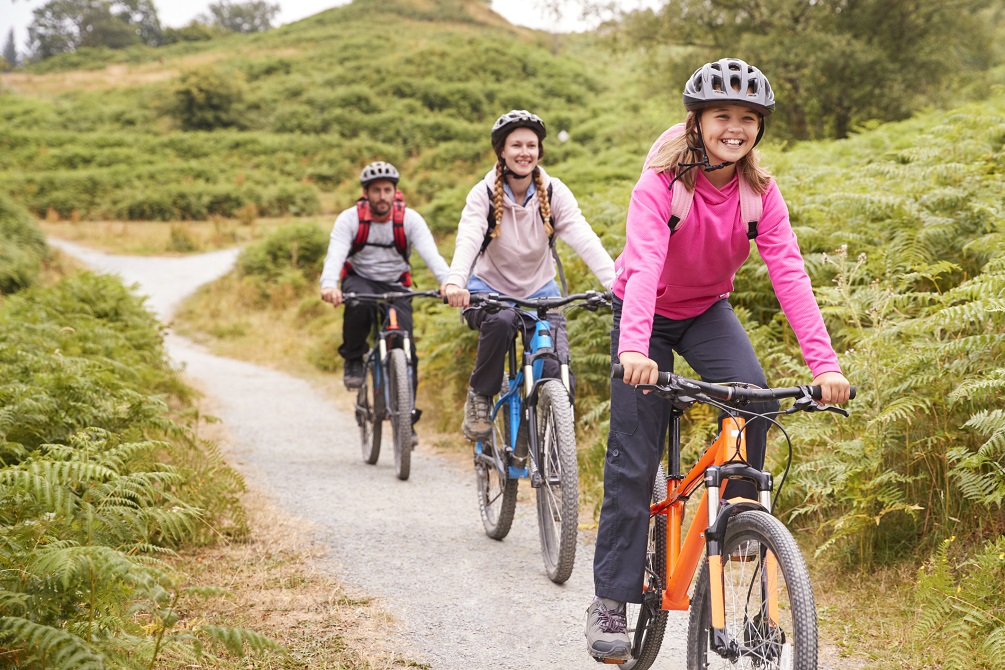 The Boutique Hotel- The Fife Arms
The Fife Arms boasts major personality and Scottish heritage, from its rich color scheme to its carved chimneypieces and tartans. The Fife Arms has been listed abundantly as one of the most romantic hotels in the UK and for good reason- The hotel is home to over 16,000 antiques, heirlooms, and original artworks making it strikingly beautiful and they have a wonderful spa for decompressing. Each room in the hotel was purposefully designed by an artist, and you can actually take an artifact and art tour of the hotel during your stay. They have several dining options, each as luxuriant as the next, including an art deco bar, a wood fire-only restaurant, and a fondue hut. During the day you can book "a thrilling helicopter ride to see the Cairngorms in their full glory or a private chef lunch in our remote lunch hut, in the middle of the grouse moors." or go foraging for berries and herbs to make your own teas. Have you ever been anywhere so unique? 
Wild Card Vacation: Take a Road trip 
Ah, the age-old road trip. If you haven't already taken one, you need to. You can map out a full itinerary of exciting stops, pick one simple destination point to travel to and from or head out and see where the road takes you. This is certainly the best way to stumble upon the underrated, quirky places in the UK that you never knew existed.