Have you ever checked in on holiday, only to open your suitcase and realize you didn't pack very well? You might even be an A+ packer, balancing essentials with accessories down to a science (not to mention, a pro at saving space in a suitcase). But in a few months' time when you look back at your photos, you think "what the heck was I wearing?" The thing is, when looking at the vacation photos of your favorite celebrity or travel blogger, it's easy to blame the difference in your photos on your photography skills. But the truth is, they are packing like they are going to have their picture taken. They have defined their own "travel style" and you probably aren't catching them in their khaki shorts and a cotton tee. 
It can be easy to fall into a rut when packing for a holiday, prioritizing basics since preserving space is an utmost priority. It can be difficult to embrace your day-to-day style and feel fashionable when living out of an overnight bag, making it almost too easy to fall into a rut. Why not consider investing in a capsule "travel wardrobe" full of resort wear staples that are fashionable and functional? 
Looking and feeling your best is also a relatively inexpensive way to make your holiday feel more luxurious than it is. That's why we've created this guide to building a resort wear wardrobe to help you get started 
Perfectly Paired Co-ord Sets 
Nothing says "effortlessly put together" quite like a good matching set, ad your next resort holiday is the perfect chance to try one out. You can totally tailor this staple to your own personal style by choosing anything from a matching short-leg pantsuit (remember to make use of lighter fabrics and pair with more casual tops to maintain that beachy feel), a festival-style crochet top/skirt combo, or a comfy lounge set. 
The Redefined Beach Coverup 
While a pair of denim shorts might have sufficed over top of your bikini in college, it's time for an upgrade. While these pieces are a little more difficult to work into your everyday wardrobe back home, it's essential to invest in at least one. Consider picking up a beachy tunic, kaftan dress, long kimono, or stylish sarong. Of course, the more the merrier. Don't be afraid to accessorize your beach coverup either. An open-knit, transparent top belted over a neutral one piece will have you looking like an off-duty model.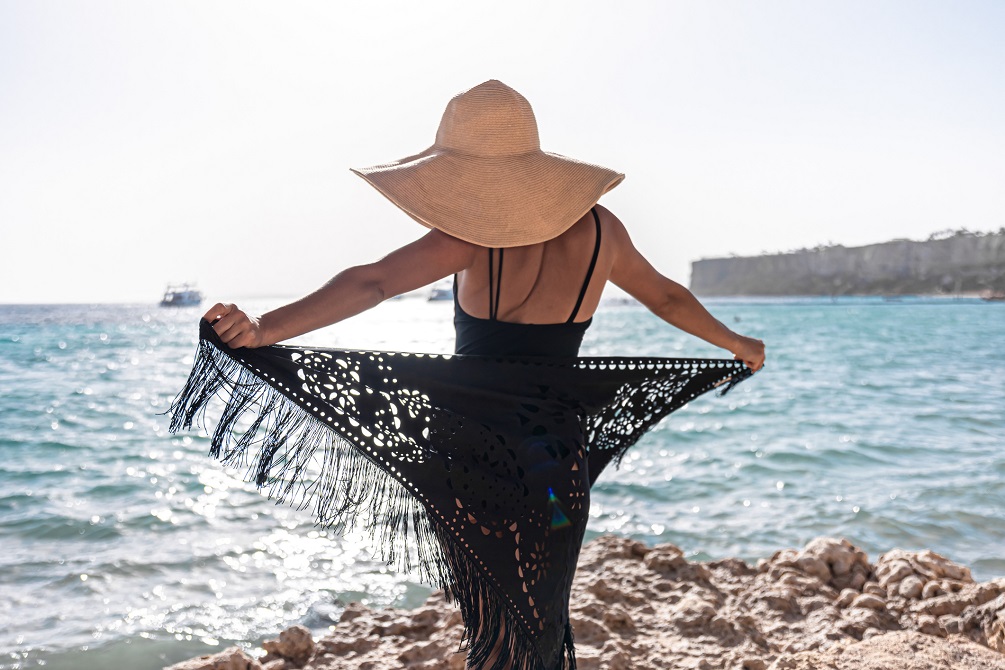 The Easy-breezy, Billowing Pant 
Palazzo, culottes and harem, oh my! Pants with a wide leg and loose, lightweight fabrics are the backbone of any travel wardrobe. We recommend bringing a combination of more-structured and less-structured silhouettes to take you straight from a five-star dinner to lounging by the pool with a martini in hand. 
Linen, Linen, Linen 
Linen is probably the most popular fabric for resortwear and for good reason. With a high-quality, luxurious feel, it is also highly breathable for days spent lounging in the sun. You'll find linen garments are often well-constructed, looser silhouettes representative of resortwear styles anyways, so you shouldn't struggle to find some pieces you love. Whether you choose linen pants, tops, dresses, pajamas, or sets, you can't go wrong! 
More Texture Please! 
Besides linen, you're also likely to find several textured-fabric pieces when searching for resortwear. To carry the beachy vibe all the way through your wardrobe, be sure to choose fabrics like muslin/gauze/crinkle cotton, crochet, ribbing, embroidery, or raw silk, rather than high-impact prints. 
The Jolly Jumpsuit 
Perhaps the quintessential breezy garment is the flowy jumpsuit. We recommend choosing oversized silhouettes and extenuating your waist with a statement belt. This is a great way to add a touch of luxury fashion to an otherwise low-key, bohemian piece. Jumpsuits can also be dressed up with heels and jewelry or left unbelted and paired with a cute hat for lazier days.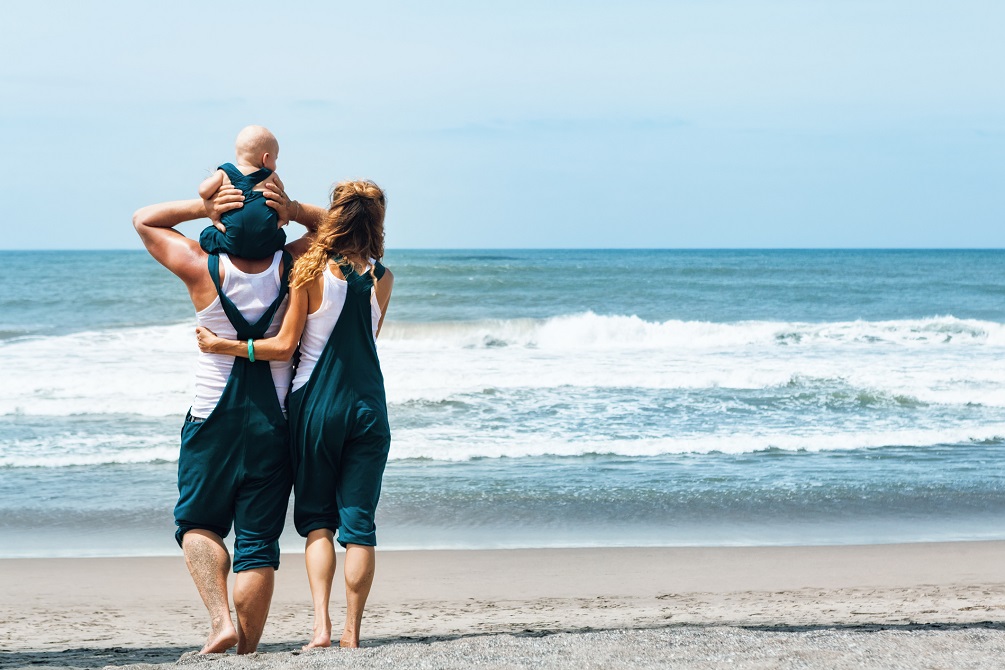 Accessorize, Darling! 
To add a touch of luxury to your outfits, it's important not to forget to accessorize. Here are some key accessories you should consider investing in when building a resort wear wardrobe: 
Bandana/ headscarves 
The silk hair scarves trend is coming back for the everyday wardrobe, but when it comes to resortwear, it really never left. Invest in a couple of pretty silk scarves and you can use them to tie back a casual ponytail, wear it as a bandana, use it to accessorize your straw hat, tie it to your bag or belt loops for added flair or even wear them as a beachy top- the choice is totally yours. With this much versatility, these are an absolute must for your travel accessory bag.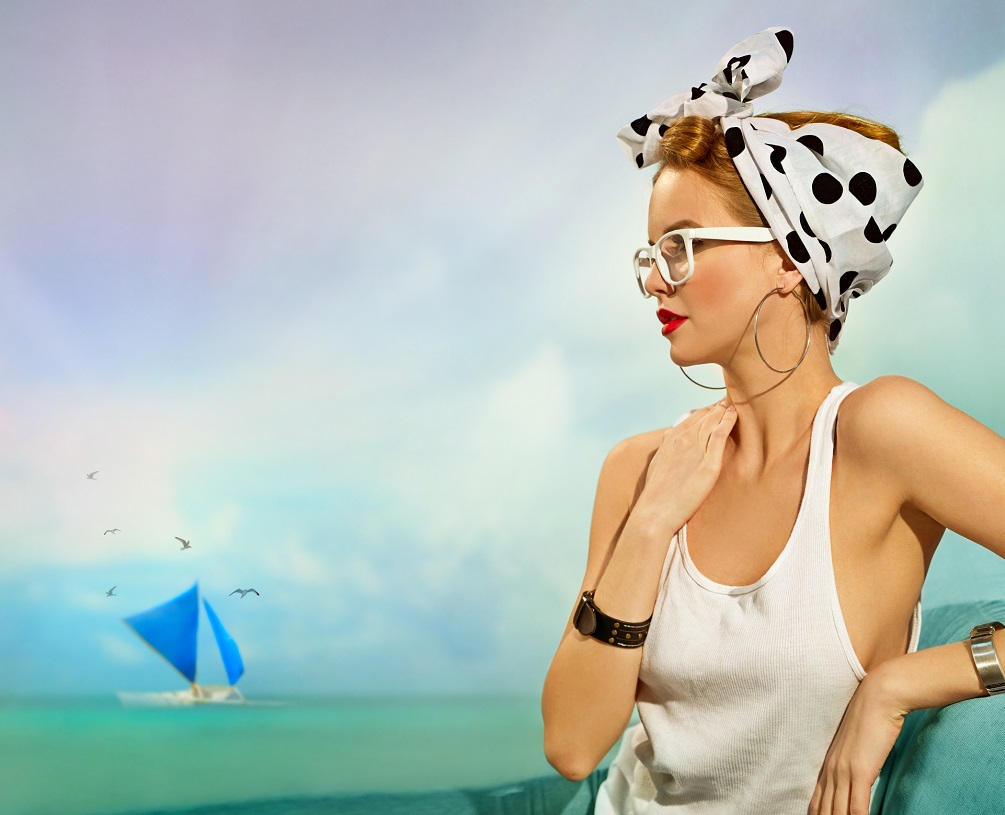 The Straw Hat
Chances are you've already purchased a straw beach hat. If by some chance you haven't-you absolutely need to. Not only is it a super effortless way to make your beach getup more fashionable, but it's also a great way to protect your skin from the harsh UV rays and to keep you cool and looking flawless. Visualize where exactly you intend to put this in your home. You can even spice it up by investing in a few different variations of this resort staple. Opt for a bucket-hat shape, an extra-large floppy brim, a raw straw edge, or an unexpected embellishment. 
Statement Jewelry 
One of the fundamentals of dressing for a resort holiday is embracing simple, breezier silhouettes in a neutral palette and bigger, bolder accessories- perhaps the opposite of your approach to everyday fashion. If there's a big pair of tassel earrings you've had your eye on or a colorful necklace you never seem to find the right outfit for, now is the time to give these things a try. You can also buy plenty of pieces locally so don't be afraid to experiment with shell and seed necklaces, culturally inspired pieces, or heavier metal than you're used to.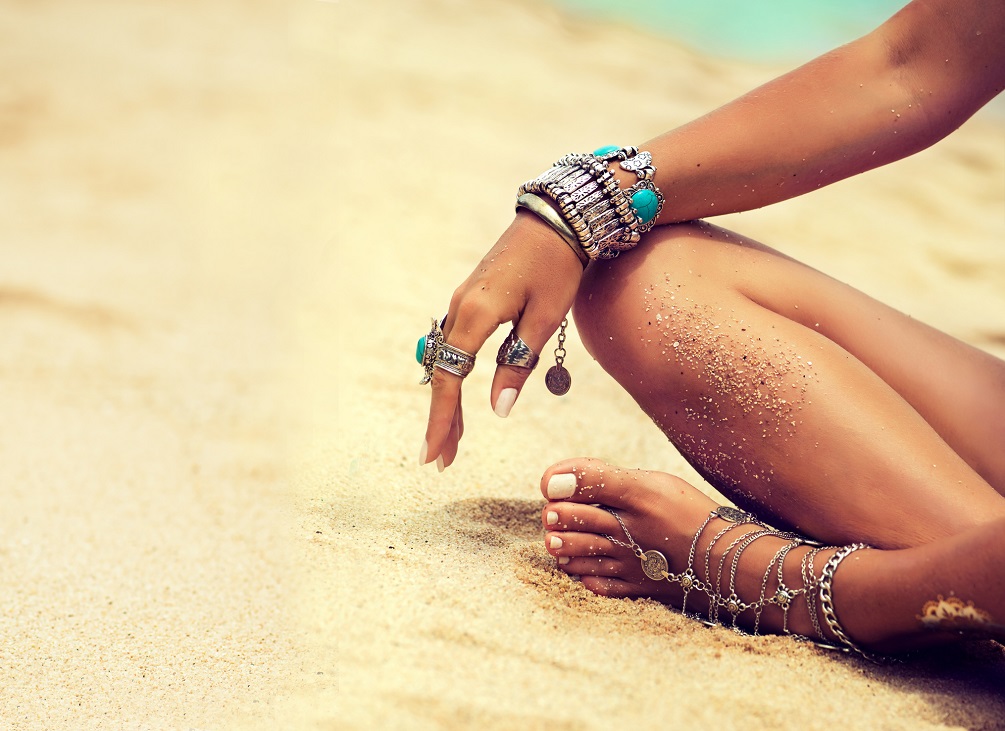 A small, but stylish shoe 
Do yourself a favor and leave the flip-flops at home. Instead, invest in a nice pair of sandals and a neutral flat. Earth tone shoes will help maintain cohesiveness with your resort wear collection and will also allow for easy integration with your everyday shoe closet. We recommend avoiding strappy, fussy high heels, but if you absolutely must bring a pair, try substituting an open-back kitten heel for an added touch of simplicity and class. 
The Boho Bag 
We know you've been looking for an excuse to buy a new purse so here you go. This last one's for you- You simply can't go to the beach without a good beach bag. Similar to the straw hat, the straw bag is an unavoidable essential. Consider buying a smaller wicker/wood handbag with leather embellishments for a flawless daytime holiday accessory and an ultra-large straw bag for beach/pool days. These pretty giants also double as the perfect carry-on, with space for all your favorite airplane comforts.