Growing up, I had a sheer fascination with the tropics. I was enchanted by the explosion of life that occurred in these regions, from see-through frogs to lizards that could run on water. But, whilst many of my peers were captivated by the ever-impressive Amazon jungle, another country had snagged my attention: Costa Rica. 
Despite being no larger than West Virginia, Costa Rica is one of the most biodiverse places on our planet. It is thought that around 5% of all known plant and animal species, spread across the seven provinces, reside in an area occupying just 0.3% of Earth's landmass. 
It seemed incredible to me that so many species can be packed into such a small space, yet the key to this immense diversity can be found within the topography of the country, and the associated effects it has on the climate. 
Costa Rica sits upon tectonic plates, which over the years, have resulted in the formation of multiple volcanic mountain ranges. These natural barriers alter precipitation in regions, resulting in differing moisture and temperatures. This, coupled with more direct exposure to sunlight, has led to the eruption of life.
But don't let the size fool you. I have been fortunate enough to travel to Costa Rica many times, and each trip reveals something new to me. This article aims to explore some of my favorite places in the country and why you should visit them. 
Rising from the bountiful lowlands below, Arenal Volcano rises close to 2000 meters. An unavoidable presence, the region is adorned with nature and intricate geological formations. Despite being one of the most traveled areas of the country, this area is an iconic must-see. 
Up until 2010, Arenal proved to be the most active volcano in Costa Rica, spewing lava and ash high into the sky. Today, you will not see any lave flows, instead, magnificent views of thick jungle and raging waterfalls. In this moist landscape, life is rife; from sleepy sloths to vibrant tree frogs.
There is a wealth of activities to enjoy in this moist landscape, from forest hikes to whitewater rafting (if you're feeling adventurous). My guilty pleasure, however, is relaxing in the hot springs found here. Geothermal vents naturally heat the waters around the volcano, creating one relaxing and pleasurable experience.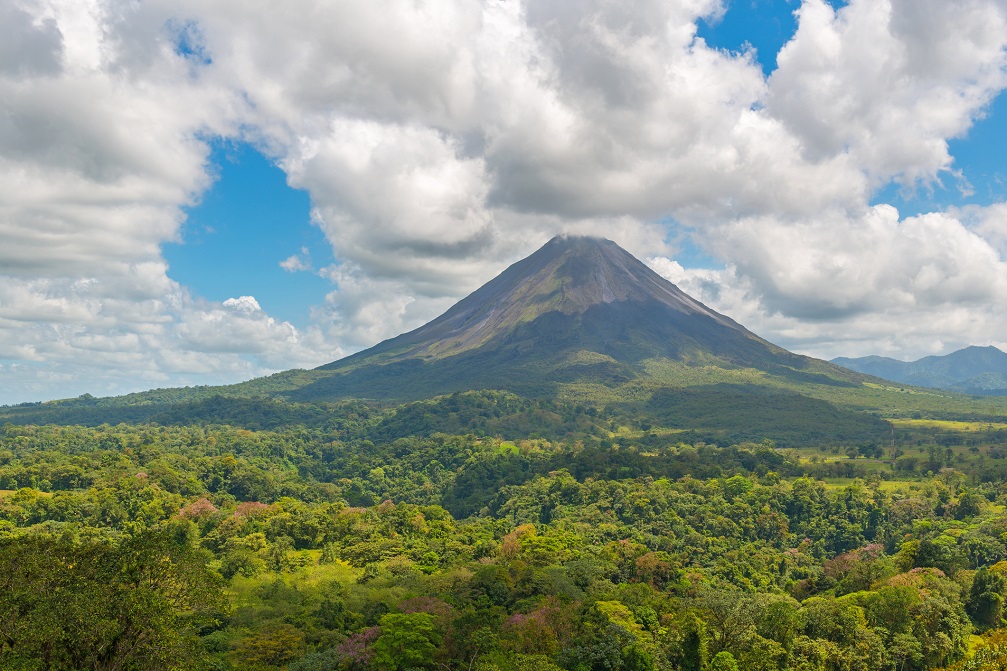 Traveling slightly south of Arenal sits the mighty Reserve of Monteverde. Despite being neighbors, the ecosystem is incredibly different from that of Arenal. The twisting and stunted growth of the trees here give the illusion of a magical kingdom.
But hurry, this cloud forest system won't last forever. With our warming climate, temperature increases threaten to burn away that life-giving moisture. No wonder National Geographic has classified Monteverde as one of the top places to see before it disappears. 
Whilst here, feel the rush of the wind in your hair as you zipline through the jungle or marvel at some 500 species of orchid found across the reserve. If you're feeling brave, embark on a nighttime hike to spot some elusive jungle residents, such as big cats and snakes, or search for the rare resplendent quetzal high up on canopy walkways.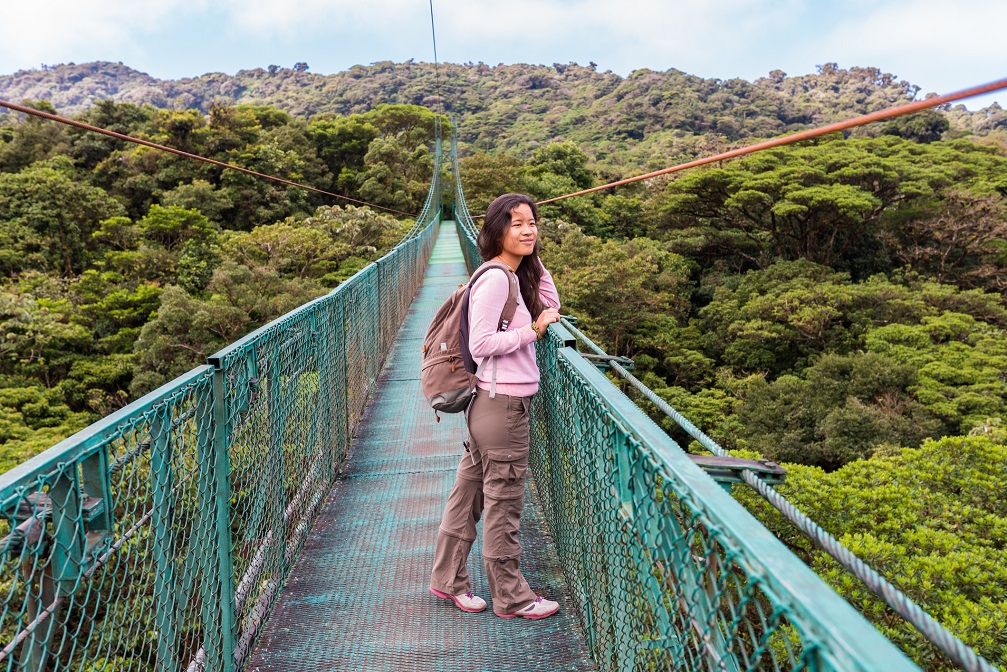 This next entry isn't just one place, per se. I have included the entire province of Guanacaste on my list, as there are so many places in the Northwestern region that are worth a spot.
Spectacular beaches, unexplored jungles, surfing galore and laidback vibes are some of the many reasons Guanacaste is so special. Escape the jungle rains in one of the driest regions of the country. One of my favorite places, a surfing town called Nosara, can be found just a few hours from the Northern capital of Liberia. Offering remarkable sunsets, Nosara is truly a place to feel connected to Mother Earth. Whilst here, book a guide to explore the miracle that is Ostional; a beach where famous natural phenomena happen – witness thousands of sea turtles come ashore and lay their eggs in one night! Honestly, not only is it incredible to see, but it's also a little emotional. I came close to shedding a tear (or two).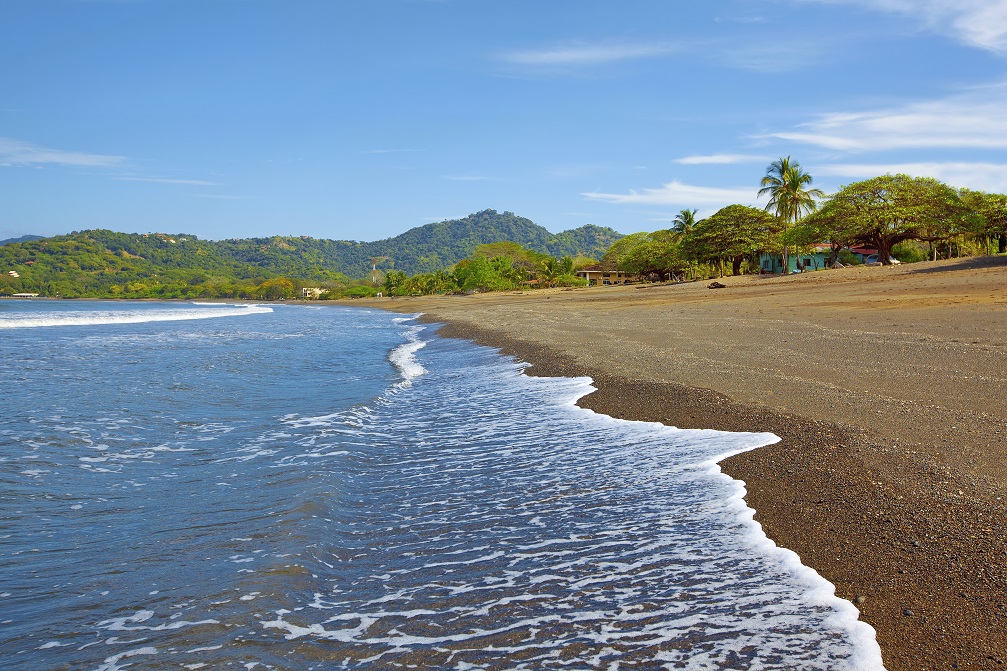 One of the smallest National Parks in Costa Rica, Manuel Antonio is certainly a jewel worth exploring. With an interesting assortment of plants and wildlife, the area has a unique atmosphere. To add to this, the beach within the national park has been voted as one of the best beaches in the world, lined with tropical forest and great snorkeling opportunities. Following the jungle, a multitude of trails can be found meandering throughout this 683-hectare reserve. 
Outside the National Park, one can partake in many activities from whale watching tours to ATV tours. Migratory whales can be seen for 10 months of the year, as they pass through Costa Rican waters. Whilst at Manuel Antonio, why not try the famous copos: A beach-side delicacy consisting of shredded ice, milk, and flavored syrup.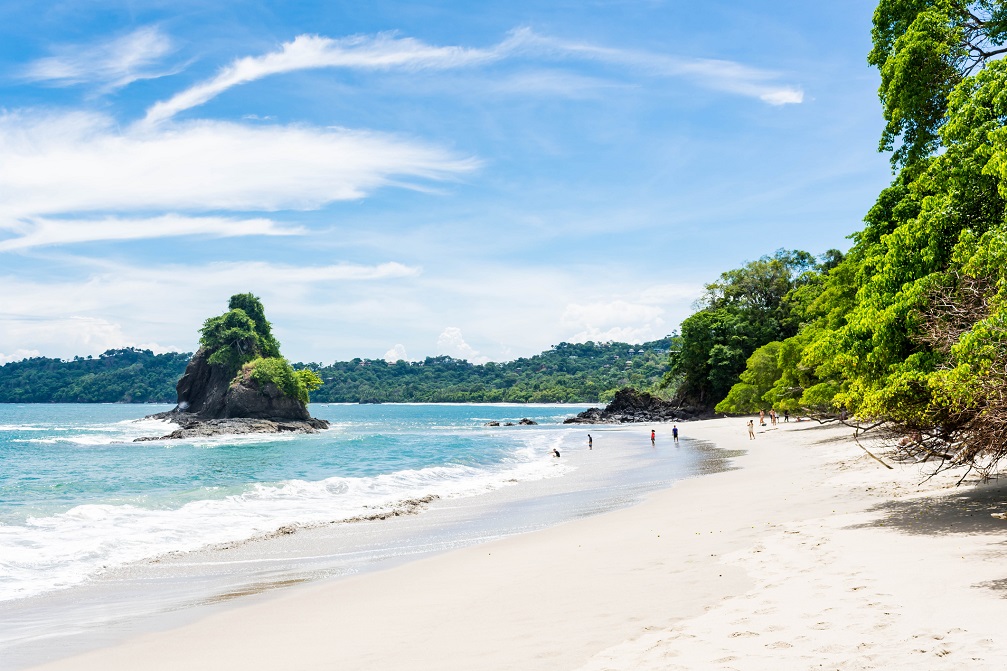 Corcovado (Osa Península)
If you're a nature lover, Corcovado is for you. For one, it is thought that the area around the Osa Peninsula has some of the highest biodiversity of ANYWHERE ON EARTH! There are many ecosystems to be found here, each yielding exciting opportunities. Explore secluded beaches, then rinse off in a rainforest waterfall after, whilst listening to the sounds of nature. The perfect place to hike and explore. But watch out: jaguar, dart frogs, eyelash vipers, and more can all be found here.
If hiking isn't for you, hop on a boat to Caño Island and take a plunge into the crystal-clear waters. The waters around this Island, just off the coast from the Osa, are bursting with life. To be able to discover what few have seen before is such a liberating feeling and that's why it makes my list.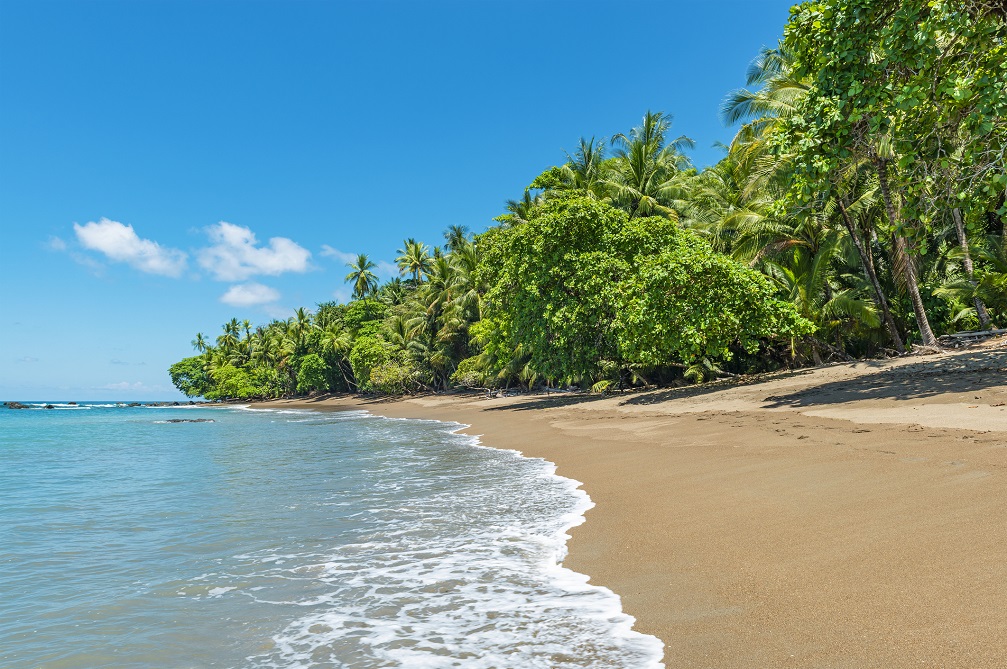 Similar to Corcovado, Tortuguero is a place to visit if you love nature. Situated in the Eastern province of Limon, Tortuguero is off the beaten track. Impassible by car, the only way to arrive here is by plane or boat. But don't let that put you off, as the boat ride is the start of your natural journey. Referred to as "The Amazon of Costa Rica", plentiful wildlife can be seen from the boat such as caiman, monkeys, and a wide variety of birds. 
Whilst in Tortuguero, discover the waterways by kayak and negotiate the wild tributaries to get an up-close and personal encounter with many interesting species. Although, don't forget to pack your raincoat as this area receives exceptionally high rainfall. We are in the tropics after all. This trip is for the inner explorer within, and the wealth of habitats and animals is remarkable, making Tortuguero a unique must-see.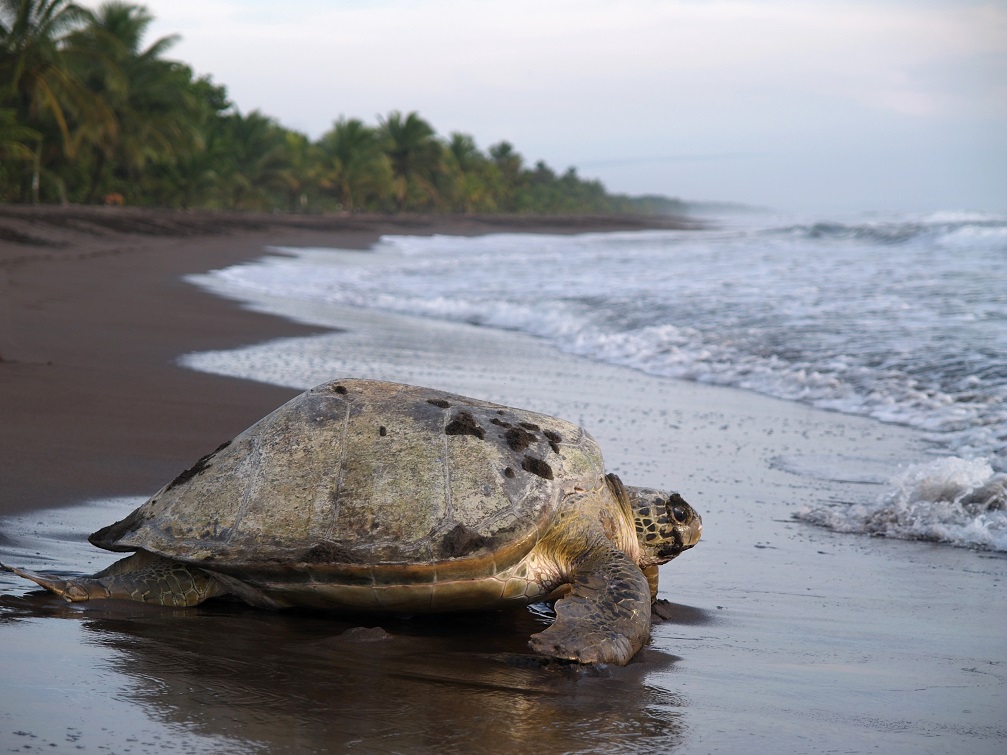 The last stop on my list of places to visit in Costa Rica is the Caribbean town of Puerto Viejo. Still in Limon, we must travel South towards Panama to reach this electrifying town. Full of character, ambiance, food, and wildlife, Puerto Viejo is the perfect place to soak up the culture, whilst relaxing on some of the most pristine tropical beaches. 
Unlike anywhere else in Costa Rica, it is as if you have gone on vacation, within your vacation. Colorful houses line the roads, the food is full of Caribbean flavor, infused with chili and coconut and there is a multitude of different dialects. Reggae music drifts in the breeze, and it's hard not to smile. 
Rainforests run parallel to kilometers of deserted beaches, allowing nature to thrive. The sun beats down (and sometimes the rain). This is the closest place to paradise I have set foot in.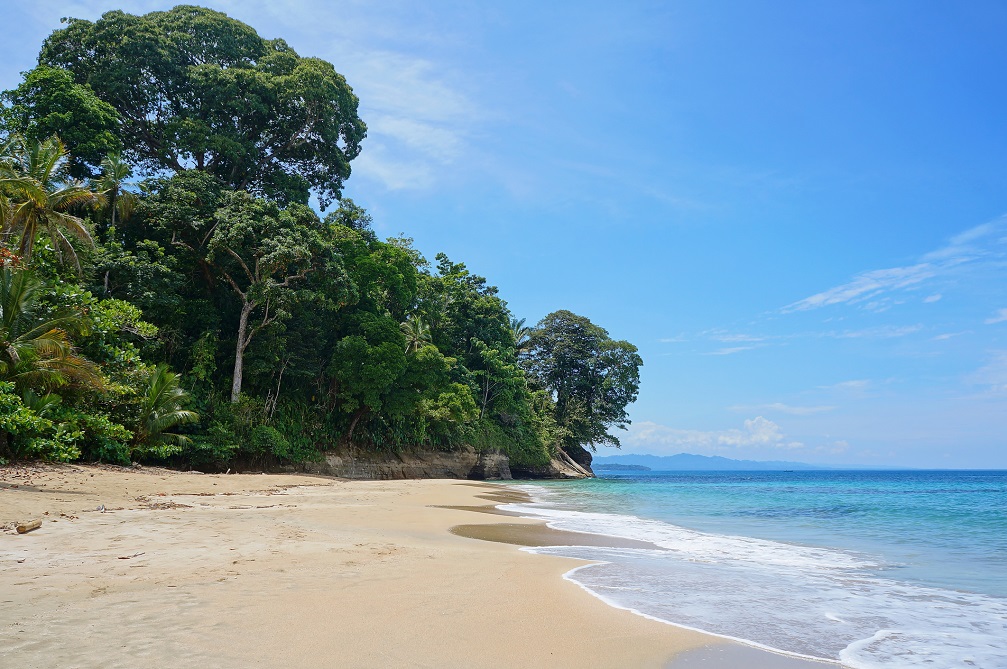 Costa Rica holds a very special place in my heart. The sheer diversity of nature alone is a huge stand-out for me. And whilst this is a huge part of it – with the breathtaking sunsets, golden beaches, crystal waters, and unique wildlife – it is not the only reason to fall in love with this Central American country. The people, the food, and the history all come into play, and there is so much more waiting to be discovered. 
Pura Vida!