The Caribbean islands are a popular tourist destination, famous for their laidback vibe, friendly locals, beaches, and groovy music scene. However, the islands also make for a fantastic and somewhat underrated culinary destination.
Caribbean cuisine has a trademark rustic appeal. Although heavily influenced by African and Indian recipes, the food here has a predominantly homemade quality and simplicity. Made with a lot of love and consisting of intense flavours, meals in the Caribbean tend to be both comforting and filling. 
Although grouped together as Caribbean cuisine, avid gourmands will find that most islands have their own unique culinary preparations. Even if the recipes are similar, the ingredients differ ever-so-slightly, adding a new texture or a flavourful twist to the dish. 
So, from the succulent goodness of the world-famous jerk chicken to the delicacy that is turtle stew, here are the must-have dishes in the Caribbean worth trying during your tropical island holiday.
Conch Fritters
Conch fritters are the quintessential Caribbean comfort food. A speciality in the Bahamas, you'll find variations of this Caribbean dish across the entire region. 
The chief ingredient of the dish is sea mollusc, a type of snail, which is shredded and mixed into a batter. The batter consists of onions, cayenne peppers, chillies, and an array of spices. Locals sometimes add beer to the batter, giving it a slightly bitter taste. 
Shaped into patties or small uneven balls, the mixture is deep-fried until golden brown from the outside. The result is a deliciously simple snack with a crispy exterior and a soft, tangy filling.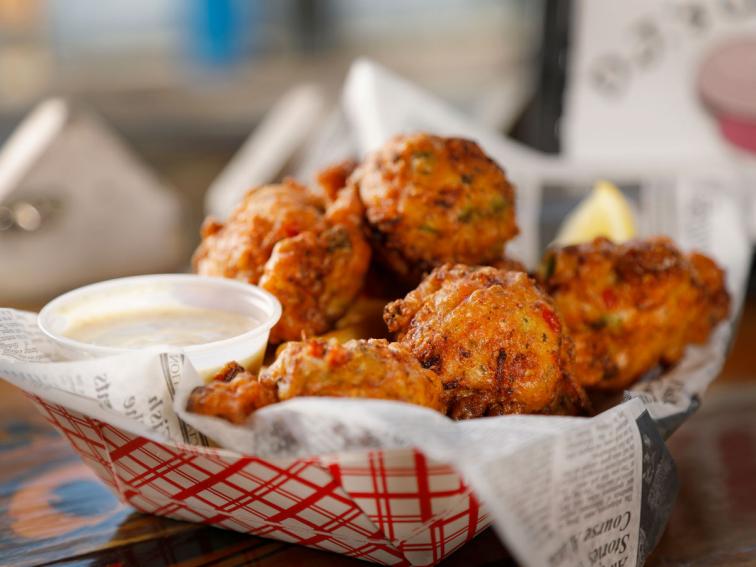 Jerk Chicken
You can now find Jamaican jerk chicken across the world. Even though it has this raw, agrarian aura, jerk chicken is quite a versatile Caribbean dish. That's why it's available everywhere, from beach shacks to gourmet restaurants.
There are two methods for preparing this gastronomic sensation. Locals either dry rub the meat with a spice mixture or else marinade it in a wet concoction. The chicken, or sometimes pork, is usually left in brine for a while to make it juicier. The ideal way to cook jerk chicken is on a barbeque, resulting in a tempting smoky flavour.
Scotch bonnet peppers are one of the essential elements that go in the making of jerk chicken. Furthermore, the spice mix typically has 15 different ingredients. One of the must-have dishes in the Caribbean, you can directly bite into this spicy, savoury, and sweet recipe or pair it with rice and peas.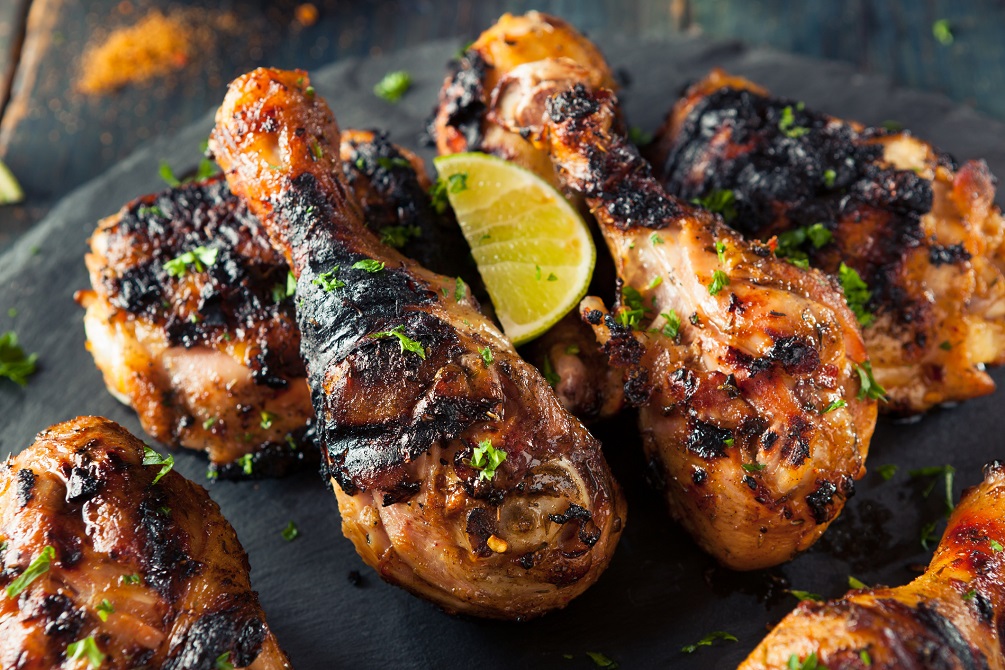 La Bandera
The national dish of the Dominican Republic literally translates to "The Flag." Comprising of plain rice, red beans, and meat, it mimics the primary colours of the country's flag. The rice represents the white, the beans are red, and the chicken or beef is a passing reference to the third colour, blue.
A favourite lunchtime meal, locals use red kidney or pinto beans when making la bandera. Furthermore, they stew the beans giving them a creamy consistency. 
To contrast the velvety nature of the beans, residents use concón rice in the dish. It is the crusty, slightly brownish part of the rice with a crunchy texture. La Bandera goes rather well with a fresh salad on the side.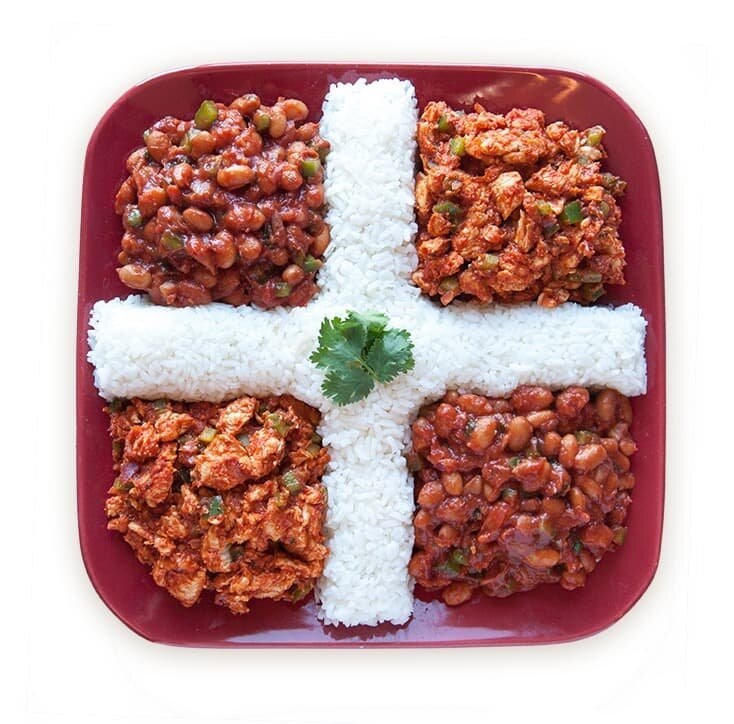 Callaloo
Vegetarian dishes are as popular in the Caribbean islands as meaty delights and seafood. Callaloo is a healthy recipe that involves cooking eddo and taro leafy greens with okra, onions, scotch bonnet, pumpkin, and coconut milk.
When ready, callaloo has a thick soupy consistency. It has a solid savoury taste with a hint of bitterness, a spicy kick, and creaminess from coconut milk. Locals often add crab or shrimp to callaloo for food lovers craving meat.
Among the must-have dishes in the Caribbean, callaloo is a staple in Trinidad and Tobago but is also equally liked in Dominica and Jamaica. Its origin date back to Africa in the 16th century. A working man's meal, callaloo, is cheap to prepare and goes well with plain rice.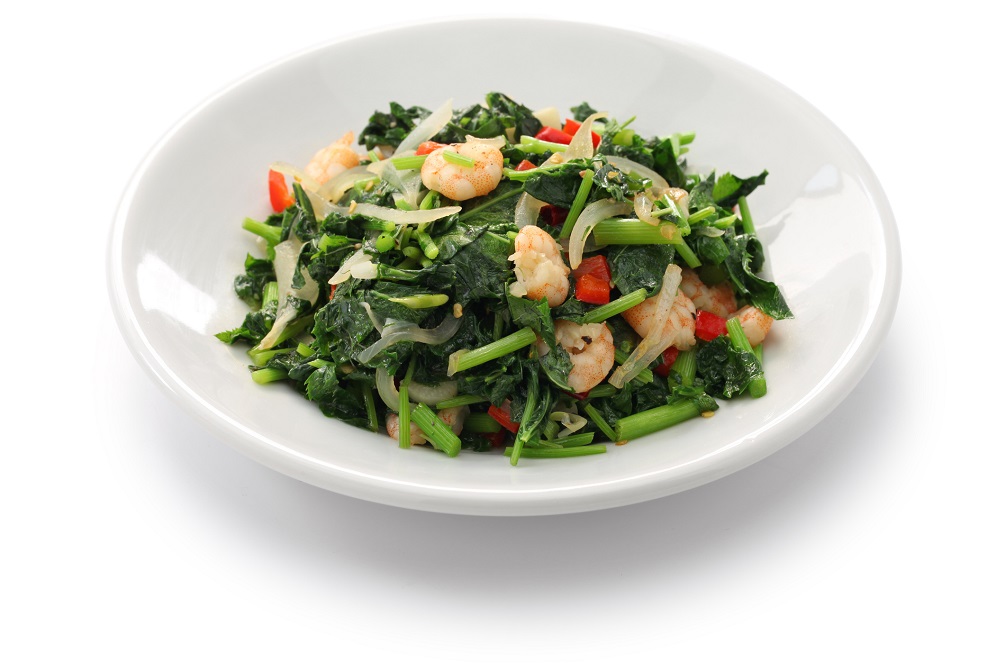 Fungee Pepperpot
Not to confuse with fungi (mushrooms), fungee is a cornmeal dumpling made using okra and saltfish. Having a polenta-like texture, Antigua and Barbuda locals usually plate fungee with their national dish, pepperpot.
Pepperpot stew has a grounded, homely taste and is one of the must-have dishes in the Caribbean when searching for a robustly tasty recipe. Its preparation includes slow cooking a variety of ingredients like okra, potatoes, butternut squash, aubergine, scotch bonnet, and meat (pig's feet and oxtail) or fish.
Interestingly, Guyanese pepperpot is similar but uses a sticky liquid from the cassava plant as its base. However, this liquid is poisonous, and one must cook it properly to make it safe for eating.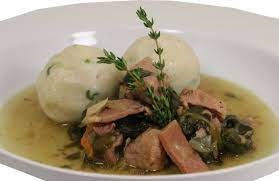 Flying Fish and Cou-cou
Due to the abundance of flying fish in the waters surrounding Barbados, the country is famous as the "land of the flying fish." The marine fish is also a predominant symbol in the local culture and an integral part of Bajan cuisine. Locals nowadays eat flying fish in various forms, from steamed to fried and pickled.
Flying fish and cou-cou is the national dish of Barbados. It is among the must-have dishes in the Caribbean and includes cooking fillets of fish in tomato sauce with garlic, curry powder, and butter. The seasoning, which further intensifies the flavour profile, consists of onions, scotch bonnet, ginger, and lime juice. 
Cou-cou is a lot like fungee, a smooth and creamy mash made using cornmeal and okra. Cou-cou balances the tanginess of the steamed or fried flying fish perfectly.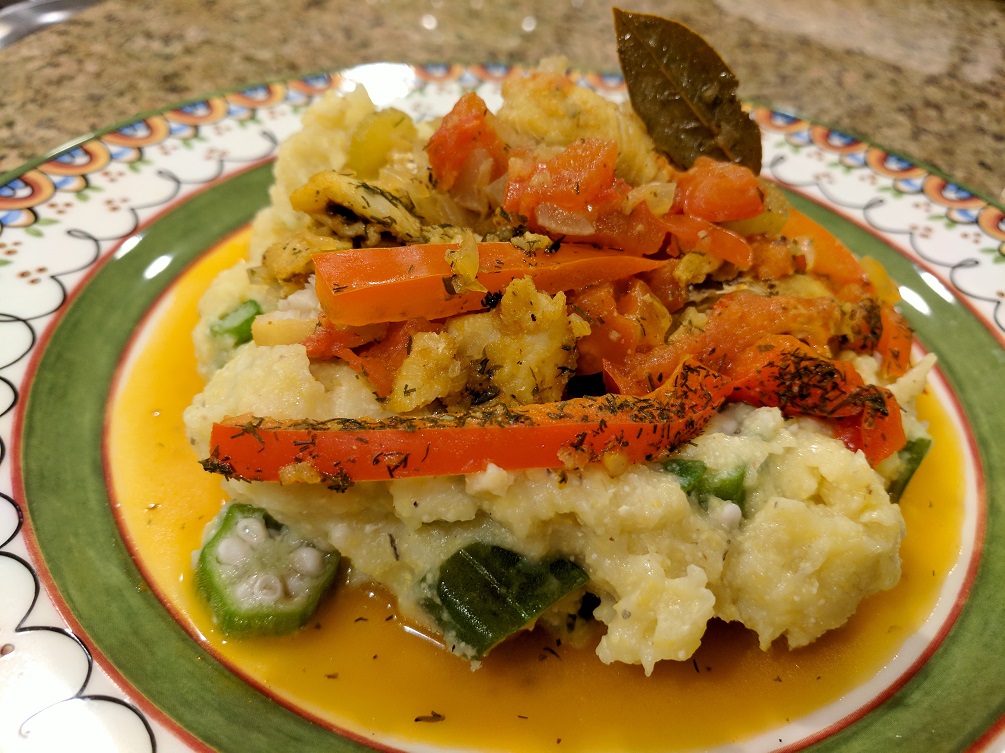 Turtle Stew
The Cayman Islands are among the very few places worldwide where it is legal to eat green sea turtles. Although you still cannot kill or eat them from the wild, the government runs a centre to breed turtles for commercial consumption.
The Cayman Turtle Centre is a tourist hotspot that also promotes marine conservation and research on turtles. It further rehabilitates wild turtles and educates visitors about aquatic life. However, since turtle meat is a delicacy in the Caymans, the centre is the best place to try this exotic Caribbean dish.
Turtle stew is the most common dish to have for first-timers wanting to try turtle meat. The stew comes with salad, rice, and plantains. You can also find turtle meat burgers and steaks. In terms of texture, turtle meat is chewy and tastes a lot like chicken or beef.