Everyone loves a trip to Ibiza, but the media likes to project the image that now one likes Ibiza more than spring-breakers, clubbers, and aspiring DJs. It would be easy to gain the impression that Ibiza is merely party-central, but the truth is, it is so much more than that. 
If you venture past the main port, Ibiza is a gorgeous Spanish oasis full of history, quiet beaches, and bohemian charm. The rest of the city is laid-back and slower-paced, making it the ideal destination for families, or couples looking for a romantic getaway. Surprising right? 
So how exactly does one go about avoiding the party culture and planning a relaxing escape in Ibiza? Here, we have outlined all the amazing things you can do on the island that don't involve electronic dance music and flashing lights.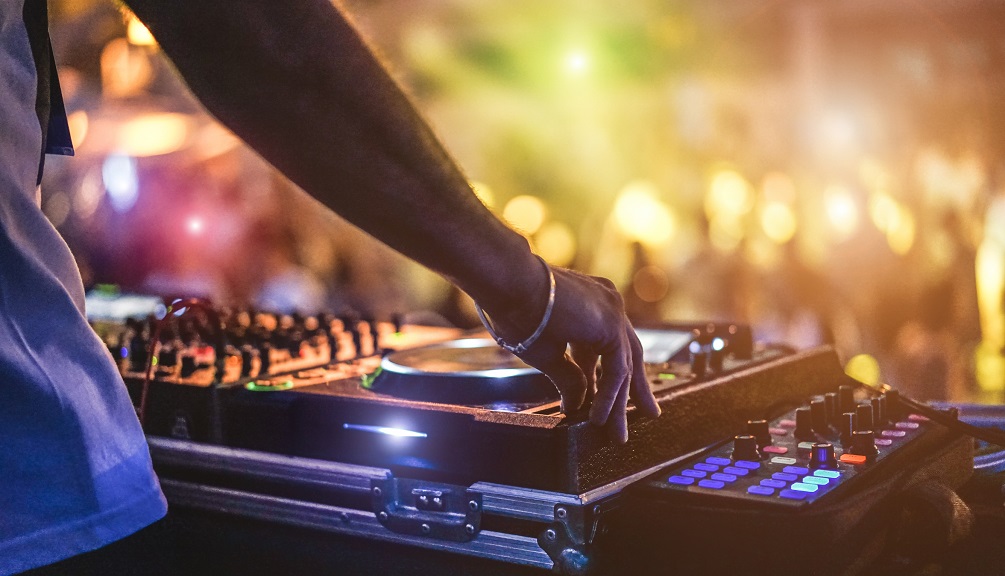 Choose A Relaxing Resort: 
At the end of the day, the environment you come home to will determine the main vibe of your vacation. For this reason, it's crucial to choose a laid-back boutique hotel if you want to have a slower-paced vacation. If you end up in a party hotel, you might find yourself sucked into a party or two. Here are a couple of ideas to get you started. 
Ca Na Xica:
Terracotta, cacti, and the countryside? Give yourself a break from the Ibiza crowds and spend a week in seclusion under the sun. It's only 20 minutes from the town center and all of the best beaches, so you won't have to miss a thing, while still maintaining a "private escape" atmosphere.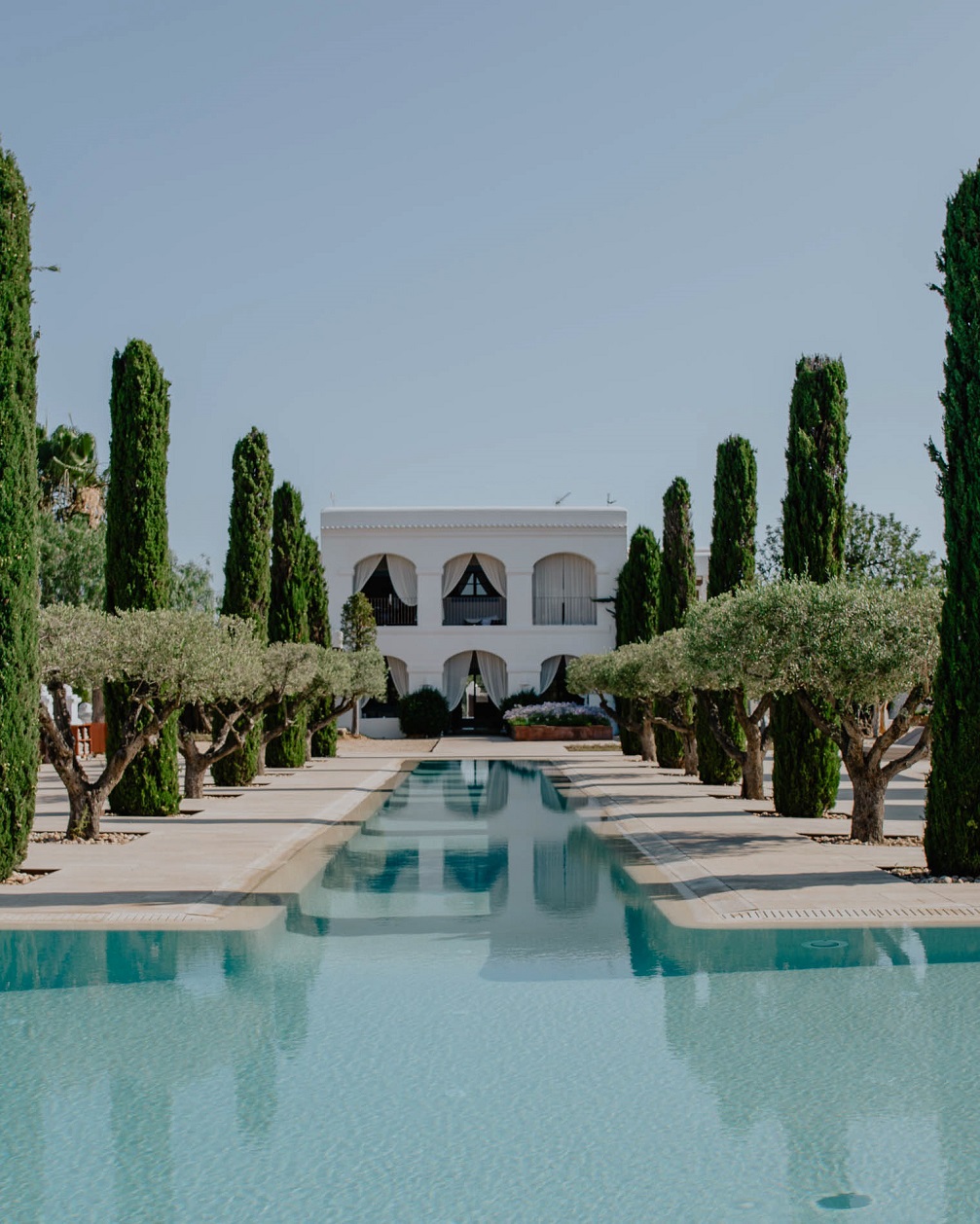 Nobu Hotel Ibiza Bay:
Beachfront pools, palm trees, and a classy nautical ambiance, what more could you want? Stay close to the action on the harbor-front, while staying in a relaxed, family-friendly hotel that's party-free. 
https://www.facebook.com/pg/canaxica.ibiza/posts/
Sip Cocktails at Laid-Back Beach Bars
Just because you're not looking for a party, doesn't mean you need to avoid bars altogether. Outside of the main port, Ibiza is full of slower-paced beach bars that are perfect for a relaxing happy-hour cocktail. If you're looking for a good place to take in the Mediterranean sunset, we recommend finding a table at Café del Mar. Along a rocky shoreline and a pretty boardwalk, you can sip happily to beachy tunes played by the in-house DJ. Occasionally they have buskers pass through with fire twirling displays, but that's about as much entertainment as you should expect. No heart-thumping bass drops here.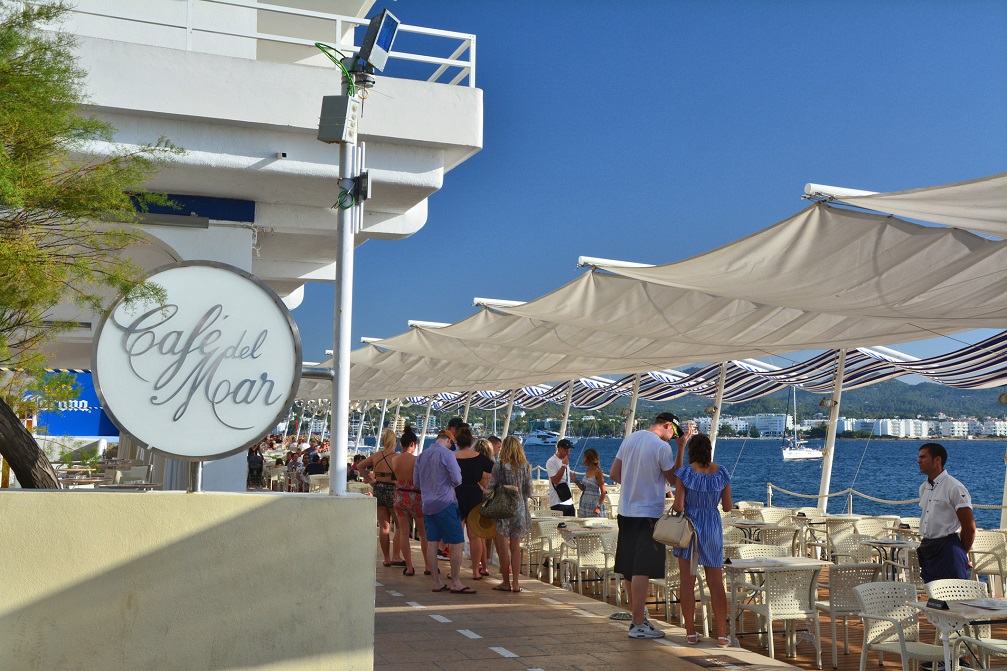 Visit the Old Town
Everyone loves visiting Old Town, even partygoers taking a detox day. You'll adore wandering around the cobblestone streets lined with boutiques, restaurants, and cafes. The architecture is certainly awe-worthy, so be sure to bring your camera. History buffs will also love Old town since there are so many sights to see, ranging from the battlements to cathedrals and of course, an archaeological museum. If you plan to take in many of these historical attractions, you may want to plan a whole second day in Old Town, s you don't miss out on just walking around and taking it all in.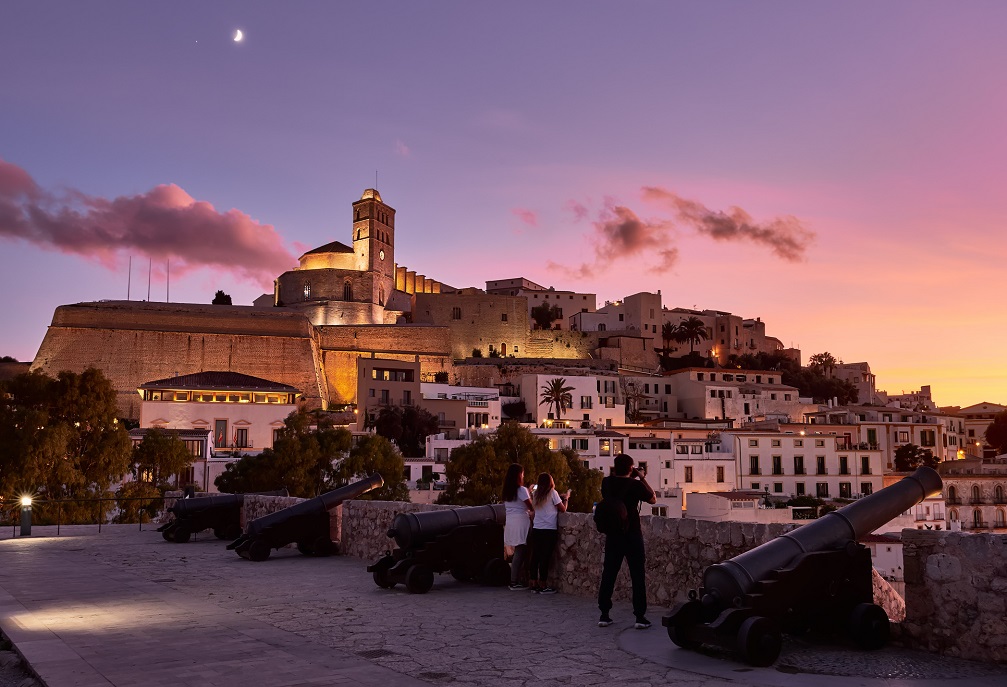 Eat at High-End Restaurants
No one does classy and quaint luxury quite like fine dining restaurants. From farm/sea-to-table establishments to exquisite, award-wining dishes, Ibiza's culinary scene is certainly not lacking. A late dinner at Amante Ibiza will reward you with a warmly lit cave on the seaside. An early afternoon table at La Oliva on the cobblestones will give you the classic Mediterranean experience. A late afternoon charcuterie and a cocktail trip to Maymanta will offer you harbor-front rooftop dining with Peruvian flare. No matter your tastes, Ibiza has the culinary expertise to tickle your taste buds.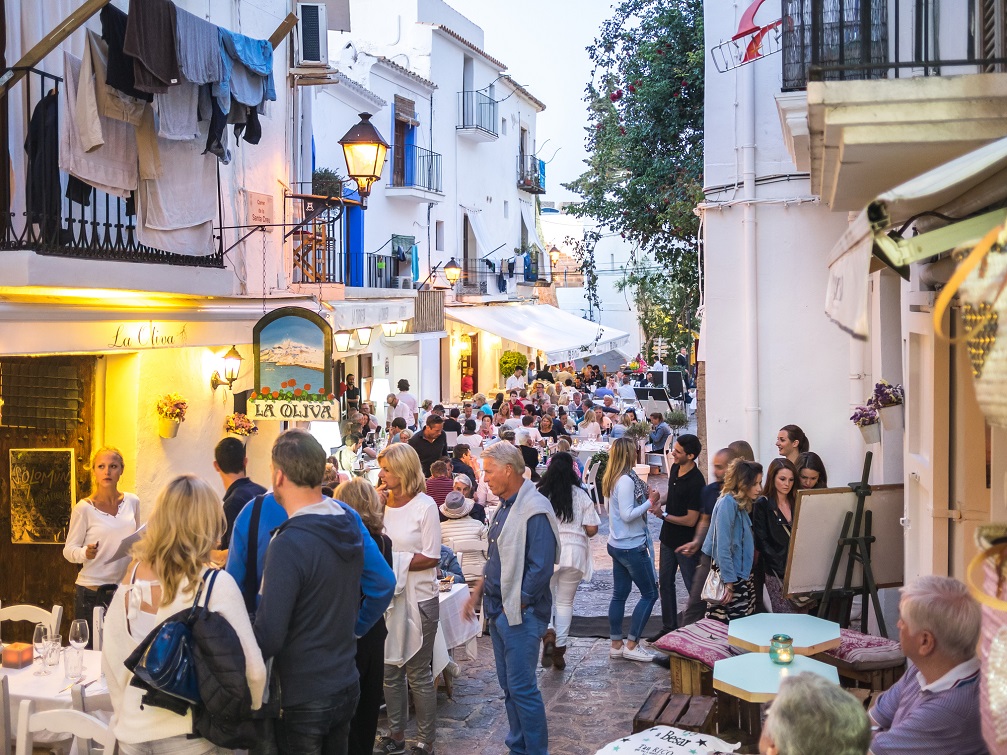 Go Sailing
We've all seen the iconic images of anchored boats in Ibiza's harbor and the water twinkling around them begging you to dive right in. While you'll probably want to avoid party boats and "booze cruises", there's nothing stopping you from chartering a yacht, catamaran, sailboat, or even a local fisherman's boat for the afternoon. Go for a tour around the coast, take a swim off the bow and sip champagne as the sunsets. If you're up for a laid-back challenge, many of the sailing clubs in the area will teach you how to sail while you're out on the water. 
Visit the Hippy Markets
Lasting anywhere from one to three days per week, depending on the time of year, the Hippy Markets at Las Dalias are an absolute must for souvenir-hunting. Here, you can buy hand-stitched leather purses and sandals, dream catchers, crystals, art, and the works of local jewelers. This is a major attraction on the island, so expect a crowd, but if you give yourself enough time to move at a leisurely pace, you'll find the atmosphere to be lively in a charming and eclectic way.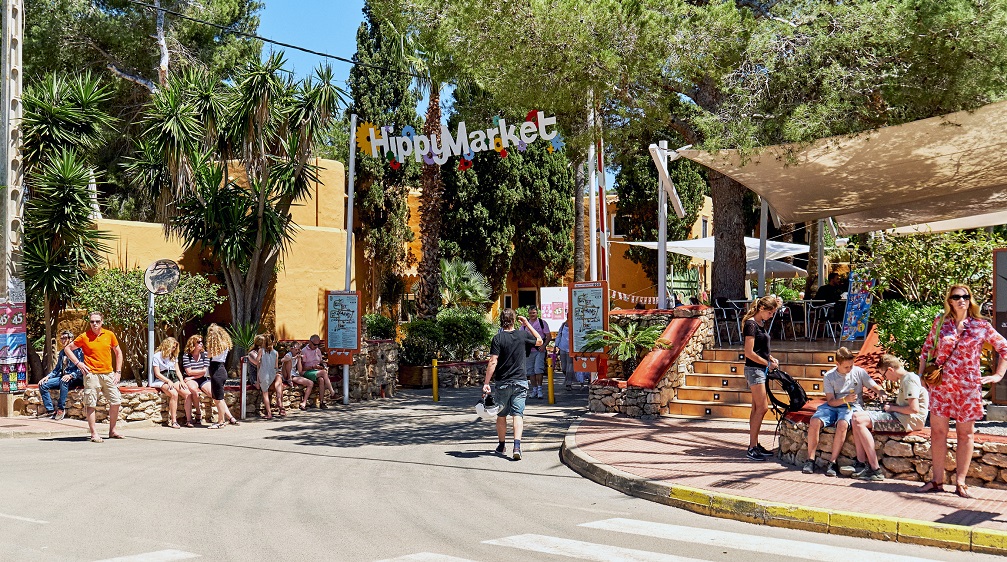 Seek out secluded beaches
The key to a quiet beach day is a quiet beach. Thankfully, Ibiza boasts many of these, if you know where to look for them. There are plenty of secret coves and sandy slices of beach that you're liable to simply stumble across, but if you need somewhere to start, allow us to give you a hand. Cala Salada isn't totally secluded, but it is usually only frequented by locals so you can expect a much smaller crowd, and it's only a hop, skip, and a jump to the famous Bronze Age cave paintings. If you want a totally pristine oasis, you can go to Cala Llentrisca. Since you will need to hike a 2km path that's quite rocky and uneven, very few tourists ever bother to make the trek. Brave the elements and you'll be rewarded with your own private paradise.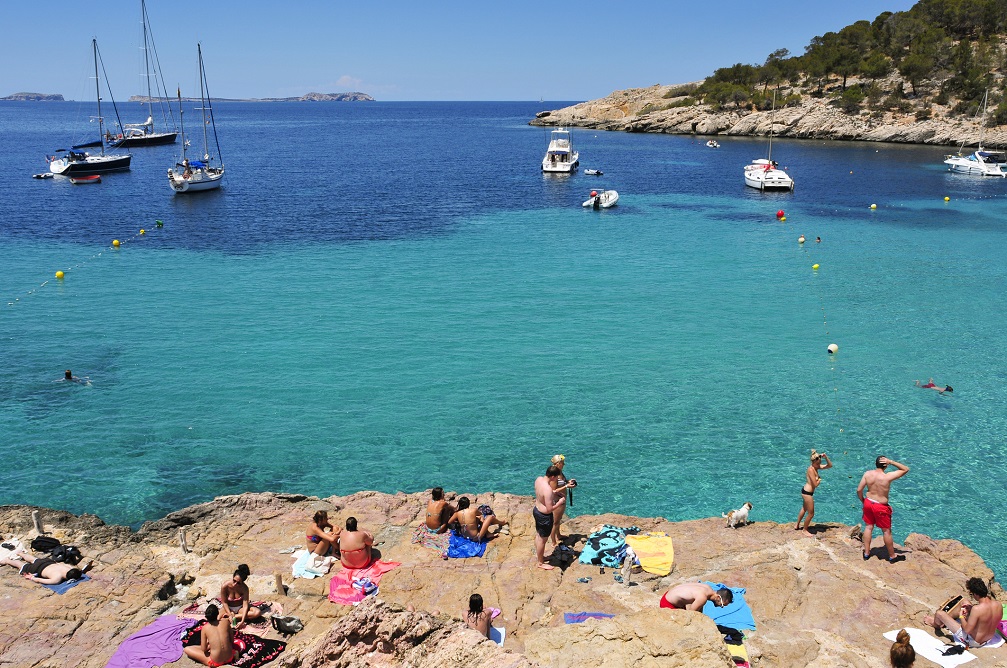 Explore the Outdoors 
Though it might not be your first thought when thinking of a trip to Ibiza, it's actually a spectacular destination for day hiking. The best part? A lot of these hiking trails eventually lead to the beach so you can reward your efforts with some rest and relaxation in the warm sands. One of the best hikes in the area is from Cala Conta to Cala Tarida. You'll follow the coastline up cliffs, into caves, and up above the turquoise waters. If you're nervous about venturing out on your own, you can also take a guided hike or walking tour.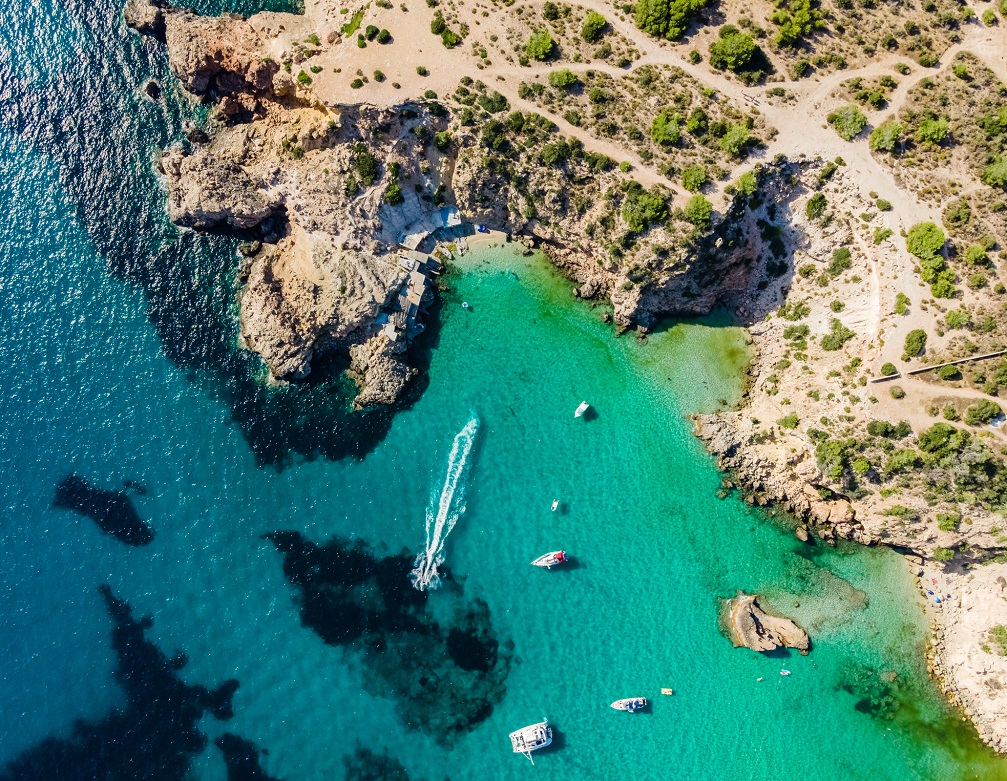 Shop the Boutiques
Shopaholics rejoice! Ibiza is a world-class destination for boutique shopping. Walking the streets, you'll find dozens of independent luxury labels and designers, plus some fabulous hand-made souvenirs. Whether you're looking for some Spanish island-inspired resort wear, high-end interior decor, you'll find yourself wondering if you should purchase a second set of luggage for the way home to transport your treasures. Plus, you can leave feeling good about supporting local artisans, so really, there's no excuse not to go on an international shopping spree.