We all want (and deserve!) a little taste of the high life. That's why, when fantasizing about travel, we gravitate towards the luxe hotels, Michelin star meals, private jets, and too-good-to-be-true destinations of celebrities and influencers. When it comes to actually plan a vacation though, many of us are forced to confront the fact that most of the time, a luxury holiday of that magnitude is unachievable. 
Sometimes, we can splurge for the luxury hotel stay or first-class fare, but most of the time we stick in the center of the pack and just enjoy travel with a modest-to-moderate budget. Well, we've got a secret. Did you know that there are ways you can feel like you're on a luxury vacation without spending the big bucks? 
Here are some easy tips and tricks that no one has been telling you for enhancing your vacation. These little upgrades will change the way that you travel forever.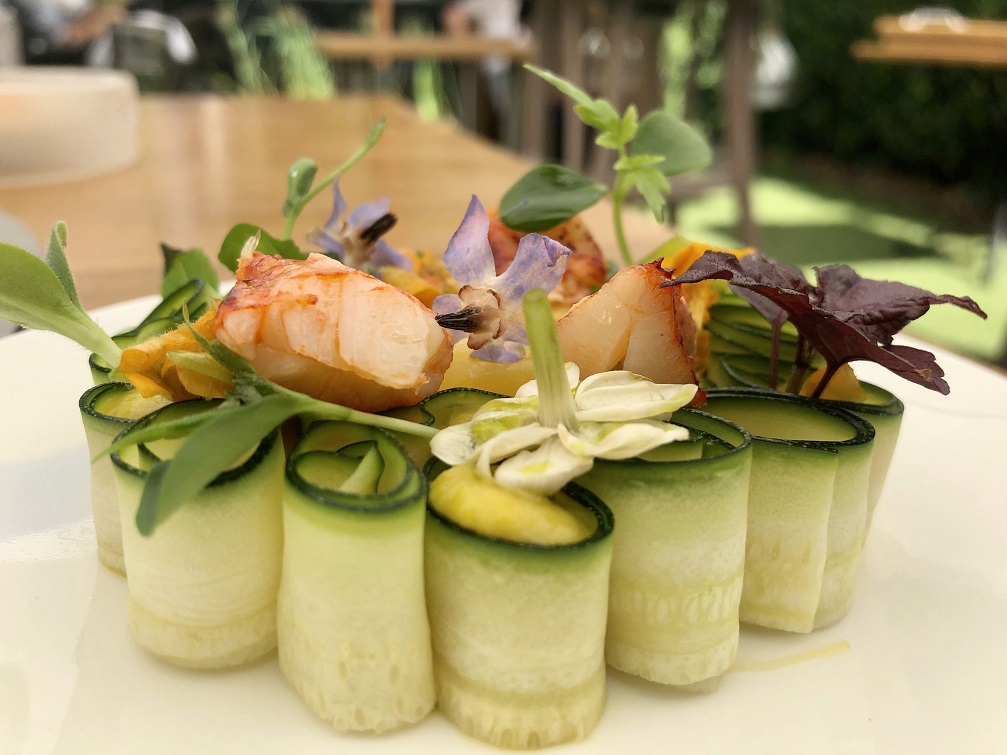 Spring for the Premium Package if You're Flying Coach 
We can't all fly first class, especially not every time we fly. But that doesn't mean you're just stuck with the pains of the coach. This designation is going to be different with every single airline, but usually, for a small upgrade fee, you can enhance your coach flying experience with a bit of extra legroom, a wider chair, a better meal, an upgraded snack box, a blanket…the possibilities are endless. These upgrades are usually fairly inexpensive, making this option accessible to far more flyers than first class. Many frequent travelers will even ask for airline gift cards around the holidays, so they can always upgrade without thinking twice.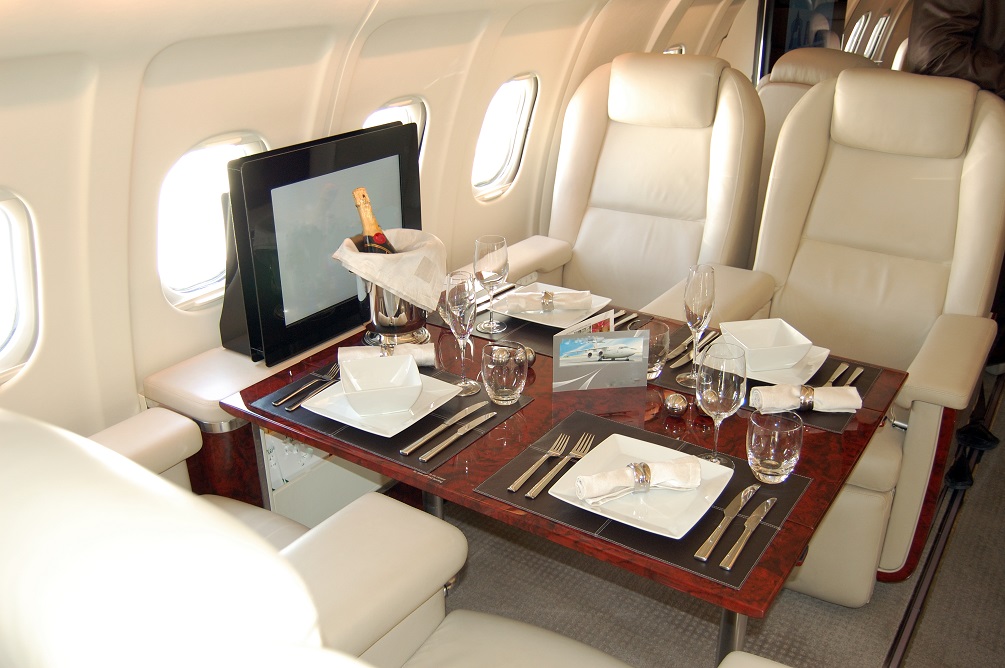 The Room with the View 
Ah, the age-old room upgrade. You don't have to go all the way and purchase the honeymoon suite, but by all means, spend the extra $$ to look at the gardens, the ocean, or the Eiffel tower out your windowMichelin star meals. This is an easy way to turn a decent hotel stay into an amazing one. Especially if you're someone who likes to lounge around your room during your stay, it's worth investing in some scenery. After all, it's going to set the scene for your room-service morning croissant and your late-night balcony chats. Don't end up staring at the wall of the next building over because you didn't want to spend a few extra dollars.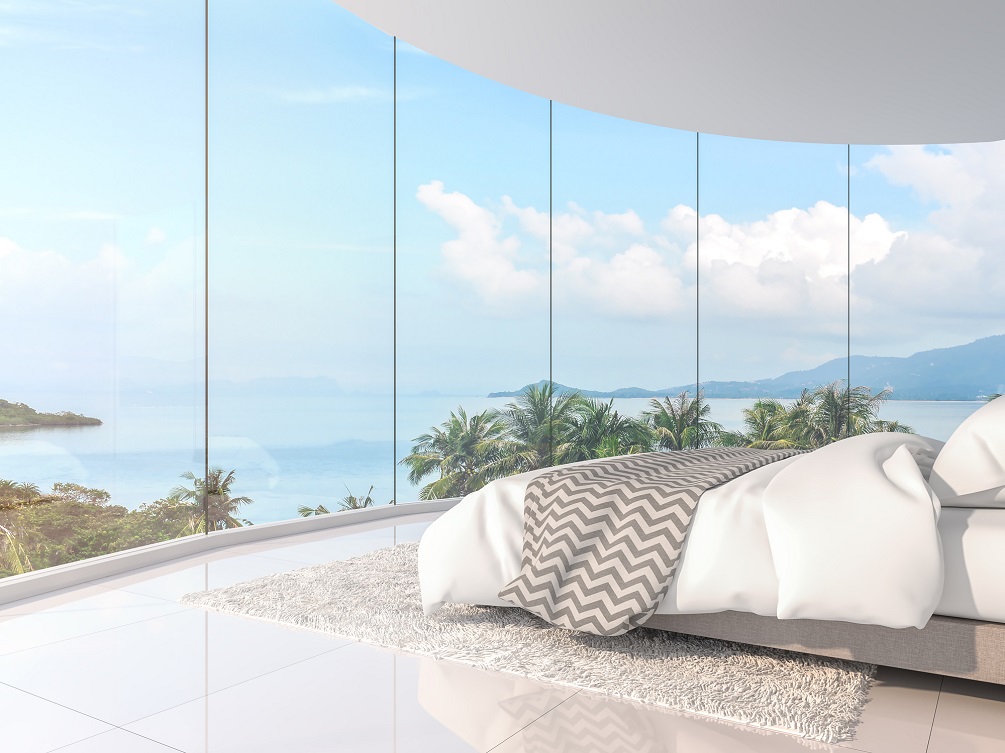 Upgrade your Wheels 
This is one of the more expensive upgrades but it is absolutely worth it, especially in lower-cost countries where the difference in cost will be less noticeable. If you're planning to rent a vehicle to get around during your stay, invest in a car upgrade to something that will be an experience all on its own. Don't just get a car, get something that will create valuable travel memories. This could be a sports car for cruising up the coast, a convertible for sunset rides with your hair blowing in the wind, a vintage classic for navigating historic cities, a motorcycle for an edgy night out, or even a jeep for jungle exploration.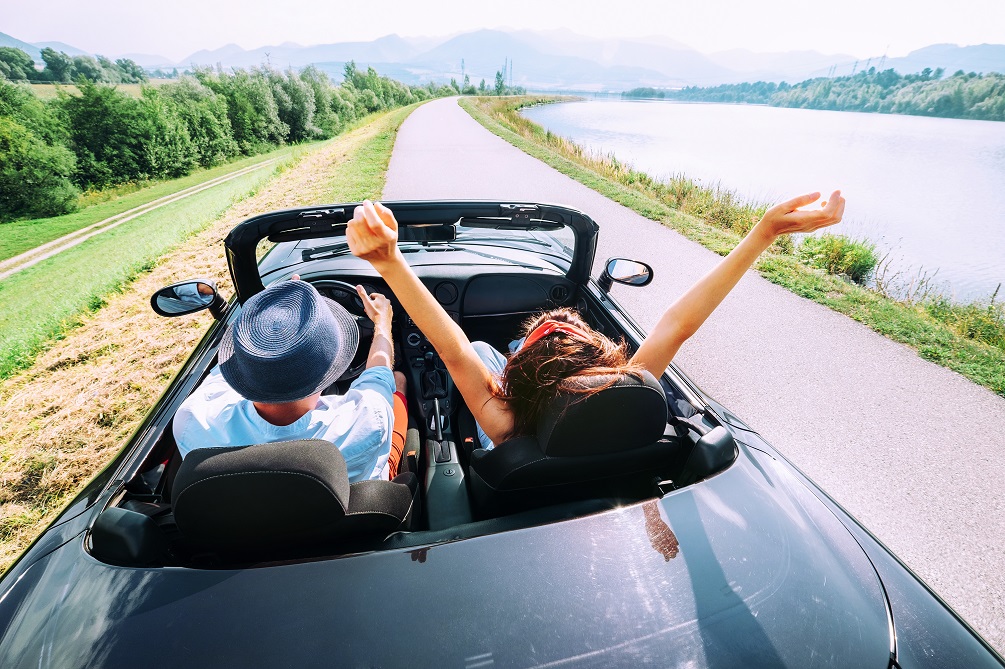 Pack for the Vacation you want
Now normally we're all for packing minimally, and even sticking to a carry-on if you can. It's a great way to make the traveling process less complicated and to save a little money along the way. But truly, if you want to feel like a million bucks on your trip, a single pair of hikers and one pair of khakis isn't going to cut it. Bring your normal makeup bag, bring your hot hair tools if you want them, and you know what? Bring the extra pair of shoes. If you want to feel luxurious on your vacation, you're going to want to start by feeling like yourself and have the option to dress up. If you need to bring a 3pc luggage set, by all means. You might have to pay a little extra in baggage fees, but this is truly the cheapest way to make sure you still feel glam while you travel. 
Speaking of luggage, consider investing in a really nice set. Nothing says you packed haphazardly quite like a dusty old duffel bag from college. Rolling through the airport with a new matching luggage set will make you feel like an all-star, and it's also an investment that goes a long way. Bite the bullet, do it once, and you'll feel more put together when packing for vacation for years to come. 
Lastly, on the topic of packing- take the time to unpack when you arrive. Hang your delicate items, and fold the rest neatly in the drawers. Ask the staff for a steamer if you need it. You'll feel so much better in non-wrinkled garments, but also much less like a gap year student picking through their backpack for something to wear. Some resorts even offer an unpacking service so you don't even need to do it yourself.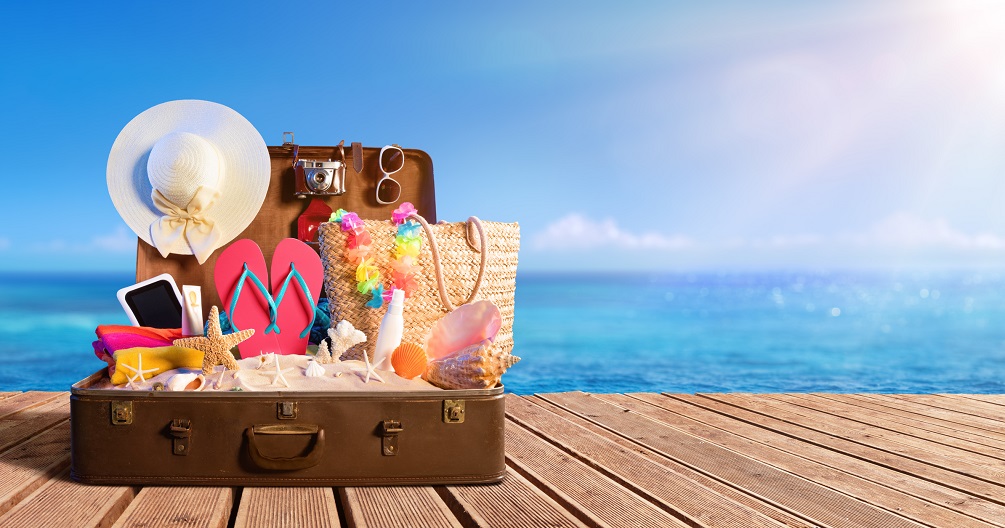 Rent the Cabana
Or the day bed. Or access to the beach club. In whatever way your hotel is designating their beach and pool amenities, splurge on the upgrade at least once. You'll be so much more comfortable, you'll feel like hot stuff and you might even have access to servers for your beverages and snacks. Don't spend the day worrying your spot might be taken when you get back from splashing in the waves, desperately searching for respite from the blazing sun, or collecting mounds of sand in all of your personal belongings. Renting these amenities can add up quickly if you do it for your whole vacation, but is completely affordable if you want to do it just for a day, or even just a couple of hours.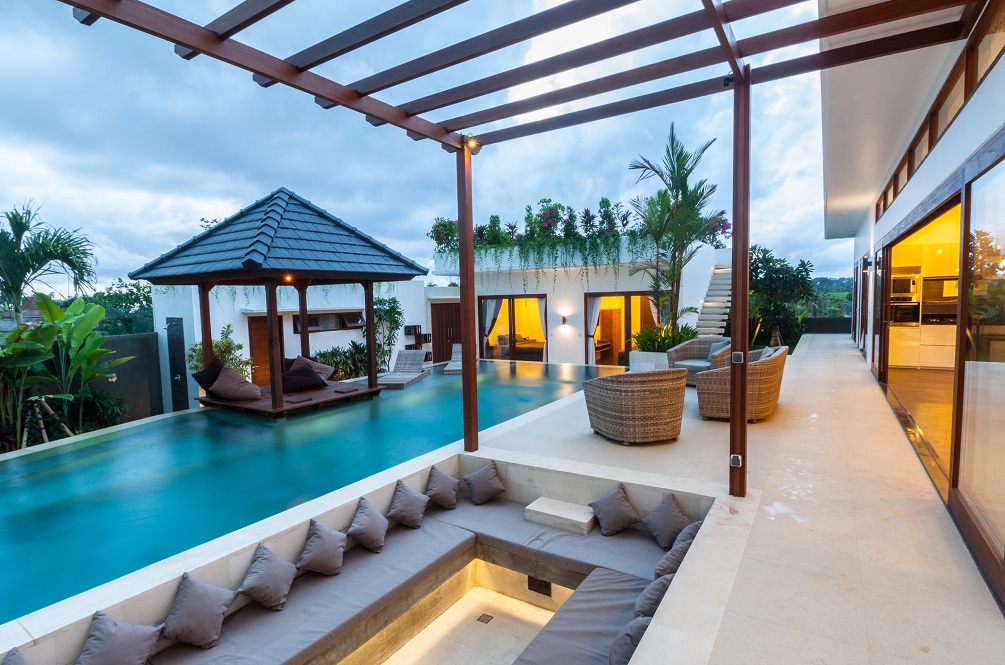 Arrange for Premium Beverages
This is particularly important for stays at all-inclusive resorts where your bar rail is likely to be comprised of lower-cost alcohols, but it can apply to smaller boutique hotels too. If you want to have access to an aged whiskey or a premium tequila, talk to the concierge before you arrive. You don't need to upgrade every single drink you have, but you don't want to feel like you're in college again, just drinking whatever you can find. 
Arrange a welcome drink for yourself by requesting a bottle of champagne or red wine in your room. And for goodness sake, ask them for real glasses- you do not need to drink out of the water cups they provide. 
In countries where finding a good wine can be a little more challenging (especially in lower-budget resorts), you may want to take matters into your own hands. You'll want to check on the customs regulations of both your home and destination countries (and remember to put them in checked luggage, NOT your carry-on), but in a lot of cases, you can even bring a bottle or two of your favorite wine from home. Problem solved!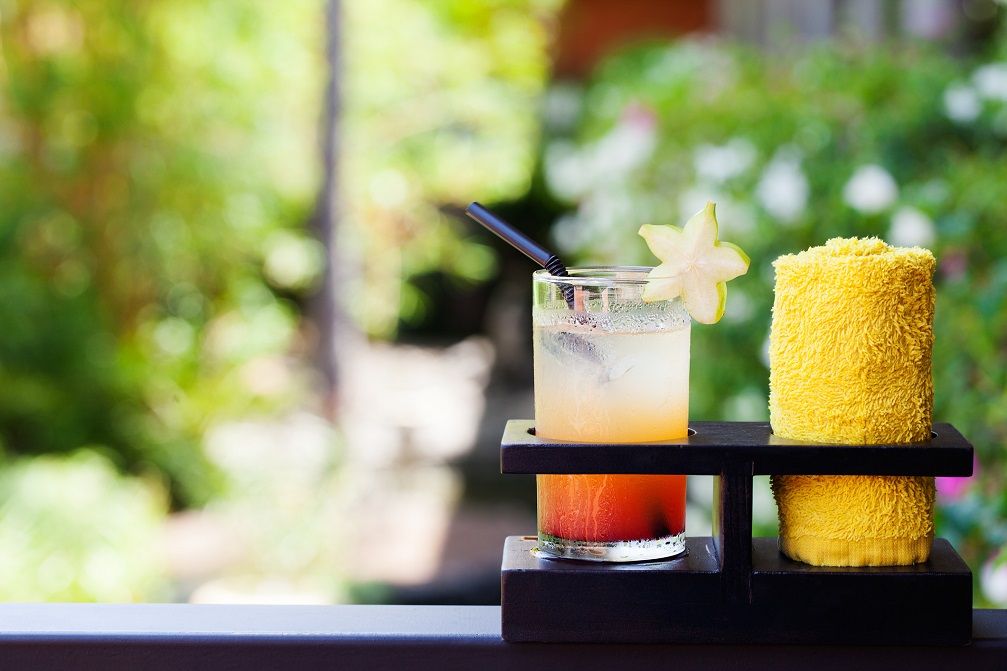 Ask for Early Check-In and Late Check-Out
There's nothing relaxing or luxurious about rushing out of a hotel room at 10 am. Late check-out will give you the opportunity to sleep in, sip a mimosa if you desire, have a nice breakfast, and move at a more leisurely pace. You'll still have a deadline to leave, obviously, but giving yourself the opportunity to enjoy your last morning of vacation is so much better than frantically checking all of the outlets and drawers for missed belongings as you dislodge the crust from your eyes. 
Along the same lines, there's nothing overly satisfying about hanging around a lobby waiting to be let into your room, nor dragging suitcases around cobblestone roads to find a café booth to stuff yourself (and all of your belongings) into for a couple of hours. Hotels may not always be able to accommodate both requests, but calling ahead of time is the only thing you need to do to secure this luxury upgrade. Most of the time, hotels don't even charge for this service.