Cathay Pacific operates from its hub in Hong Kong and is a popular airline for British travellers heading to Australia and New Zealand as well as for those looking for a cheaper deal into South East Asia by flying indirect. When you think of Hong Kong, a concrete jungle with giant neon signs and dense crowds will probably come to mind. But beyond the incredible skyline, there is lush greenery. Hong Kong has so much to offer than just its metropolitan city; it is a destination where beautiful culture and tradition combine with modern lifestyle and high technology.
If you are travelling on Cathay Pacific en-route to Oceania or South East Asia, you should consider a transit day in Hong Kong. It won't cost you any more money to take a slightly later flight to your final destination rather than an immediate connection. By doing this, you will get the explore one of Asia's most incredible destinations.
Enjoy dim sum, appreciate the magnificent views over Hong Kong, colour your eyes with a light show, and listen to live music with a well-deserved drink during your 15-hour transit day in Hong Kong.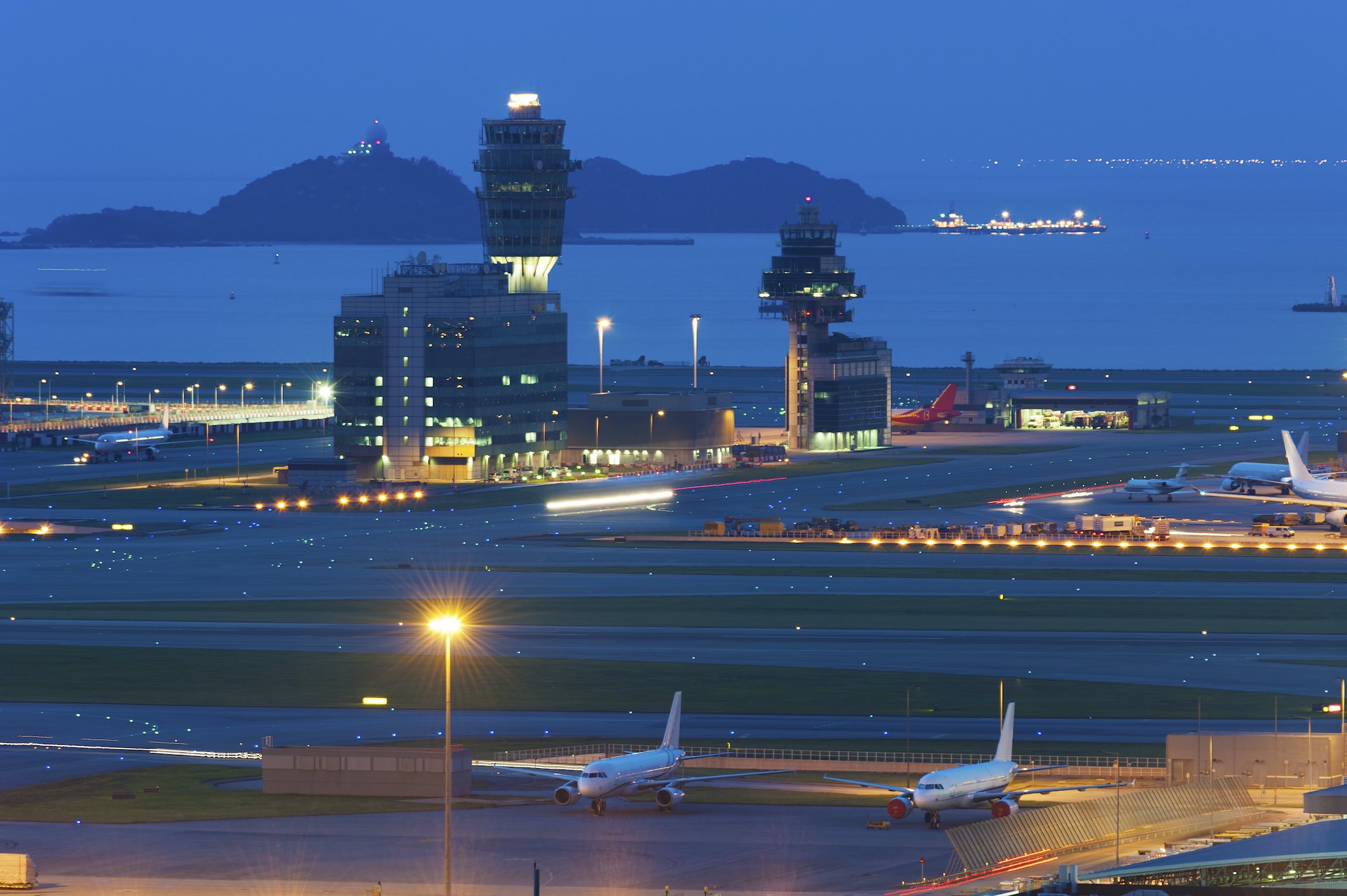 Arrival in Hong Kong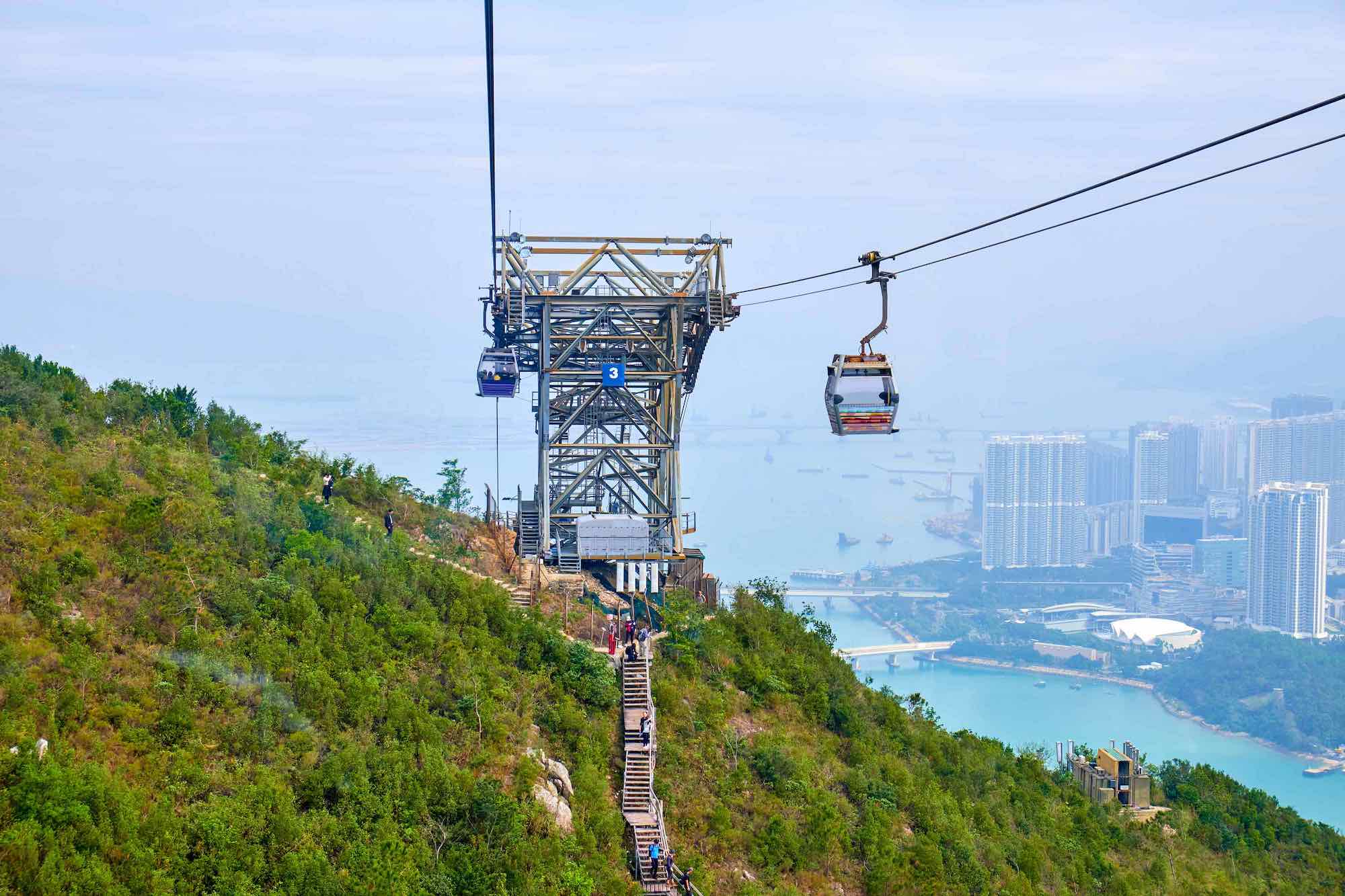 If you have taken the 11:15am flight from London Heathrow, you will land in Hong Kong at 07:00. The flight often gets in early and so you should clear immigration and be out of the airport by 07:45. You have no luggage as you are in transit so there will be no delays at the baggage belts. If you have any hand luggage that you don't want to lug around with you, the airport has baggage storage facilities which cost about £1 per hour.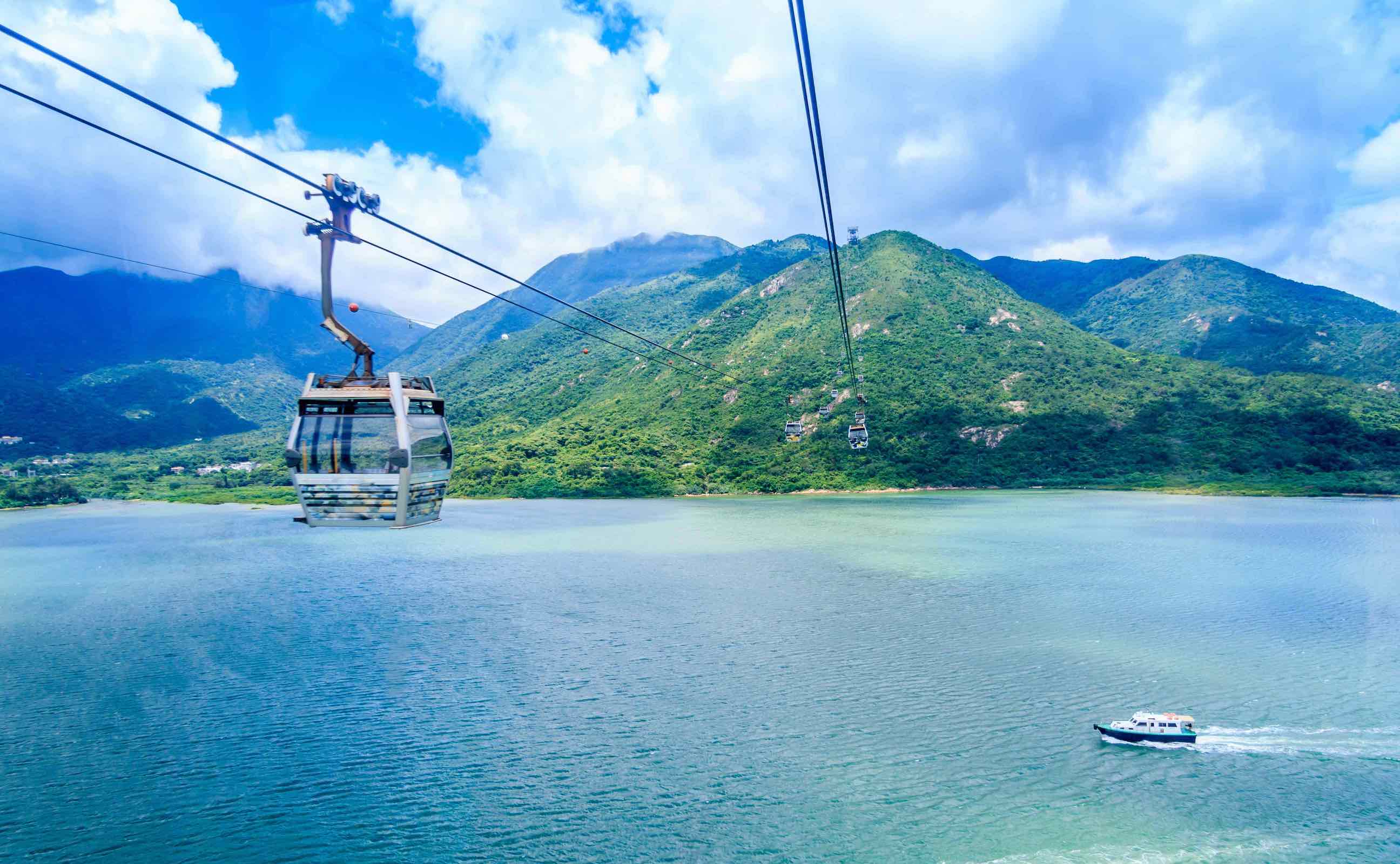 Morning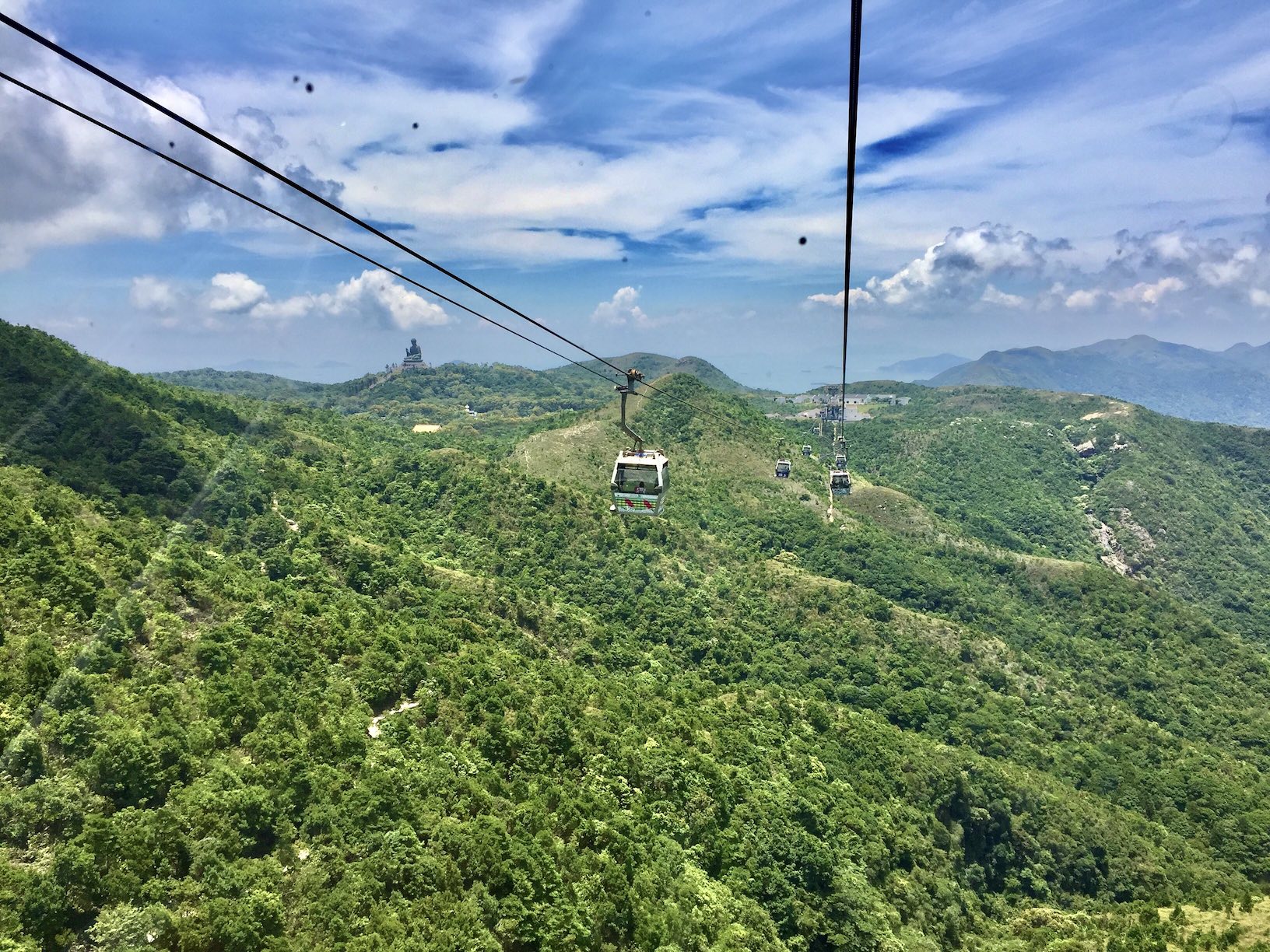 Start your transit day in Hong Kong by getting close to nature on Lantau island. Head to Tung Chung to board the Ngong Ping 360 Hong Kong cable car. Tung Chung is located a 12 – 15 minute drive from the airport. An Uber ride from the airport to Tung Chung will cost less than £10.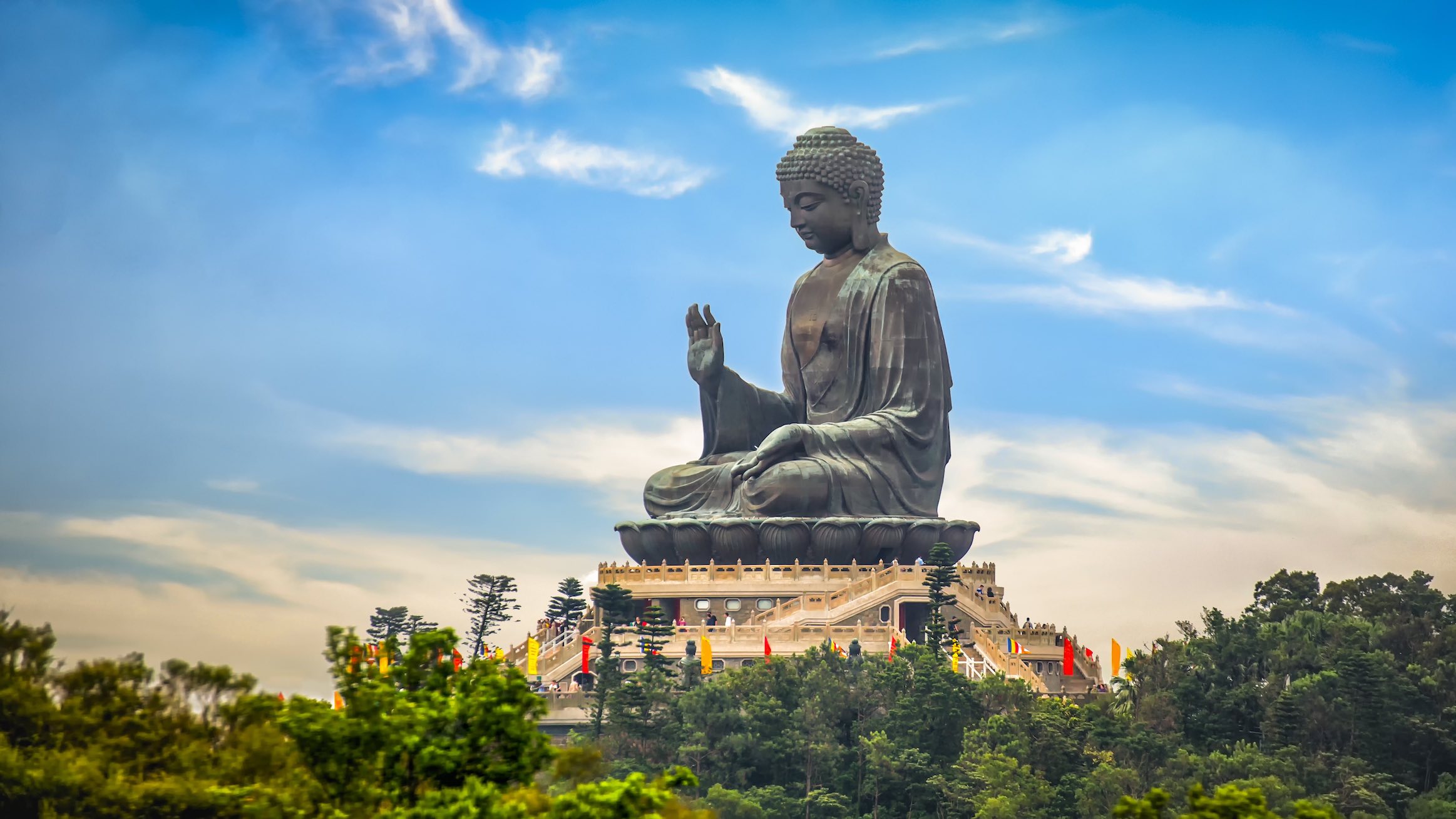 Before you break through the clouds on your cable car ride you will take in the breath-taking views of Tung Chung Bay and the spectacular Lantau mountain. You will even get a close-up view of Big Buddha. After the thrilling 25-minute cable car ride, you will disembark at the Ngong Ping themed village which is packed with cafes and restaurants. All things being well, you should arrive in Ngong Ping before 09:00. Replenish yourself with a local breakfast before heading to Po Lin Monastery.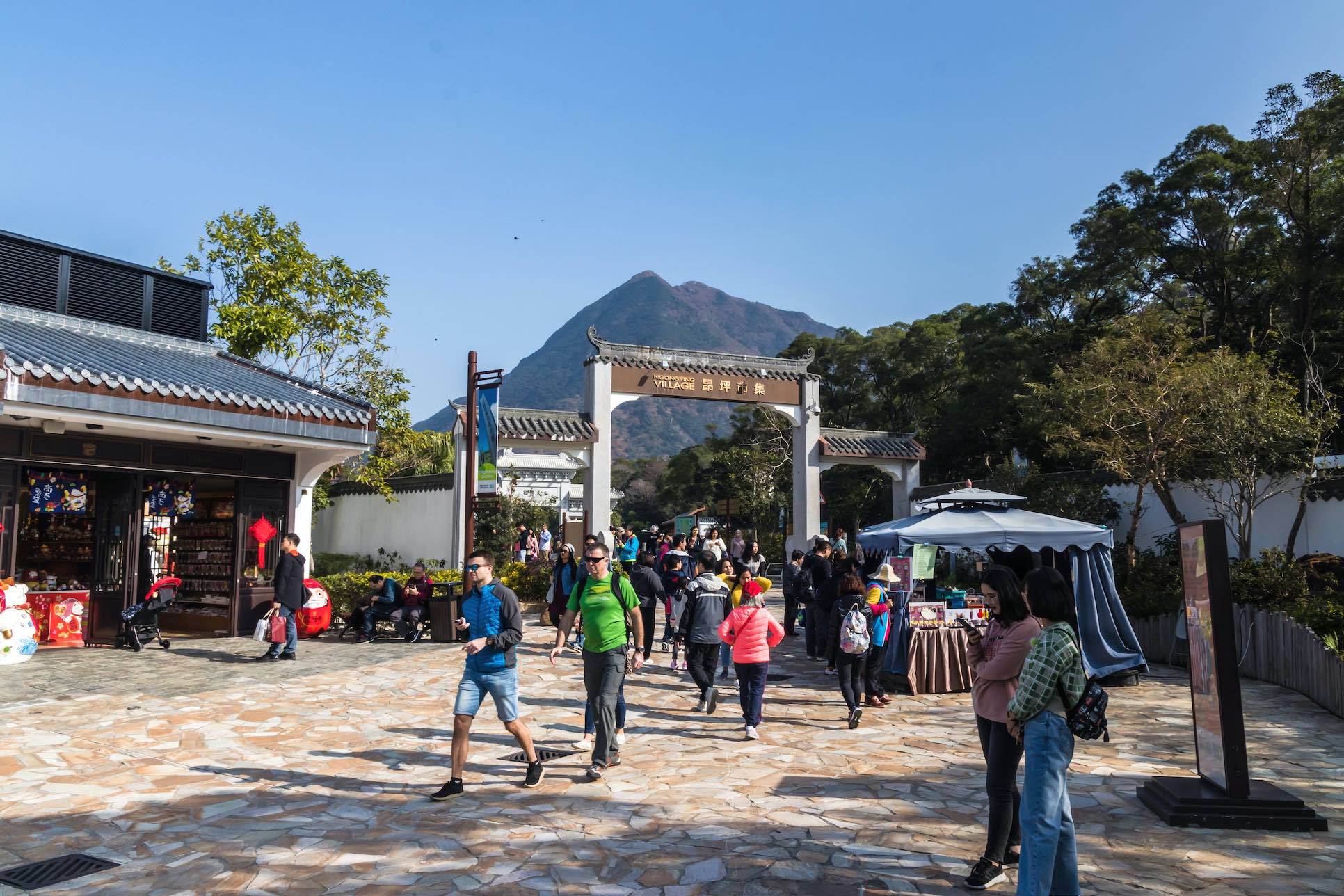 Tucked in the leafy forest, this world-renowned Buddhist establishment was founded in 1906. With a mix of Ming and Qing's architecture, the yellow-glazed tiles of the Buddha shrine stand out against the green mountains.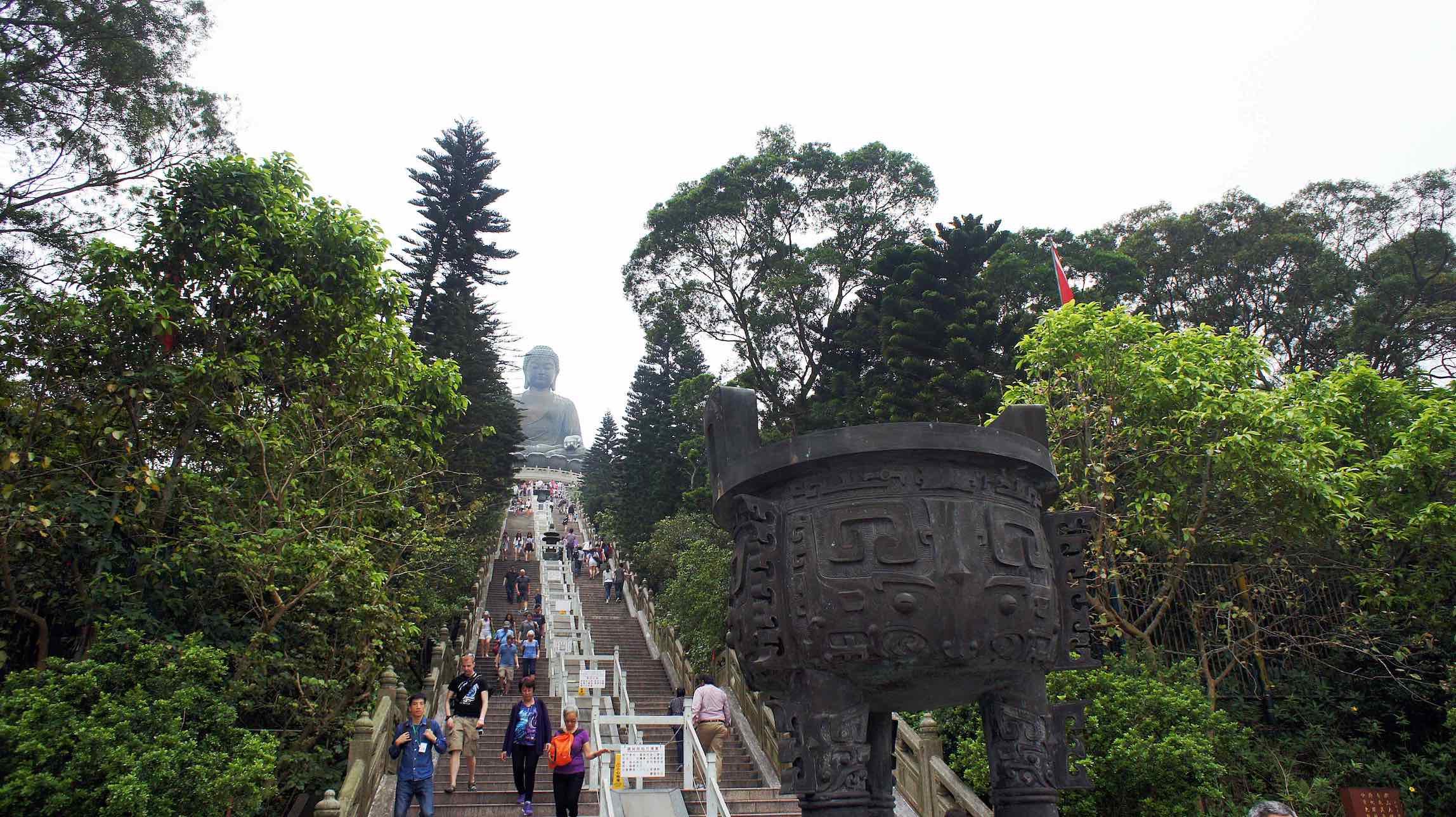 Not far away, you can climb up 268 steps of the stairway and pay respect to the Big Buddha statue. If you love the outdoors and cherish the opportunity to spend your day hiking, you can continue along the Pak Kung Au trail.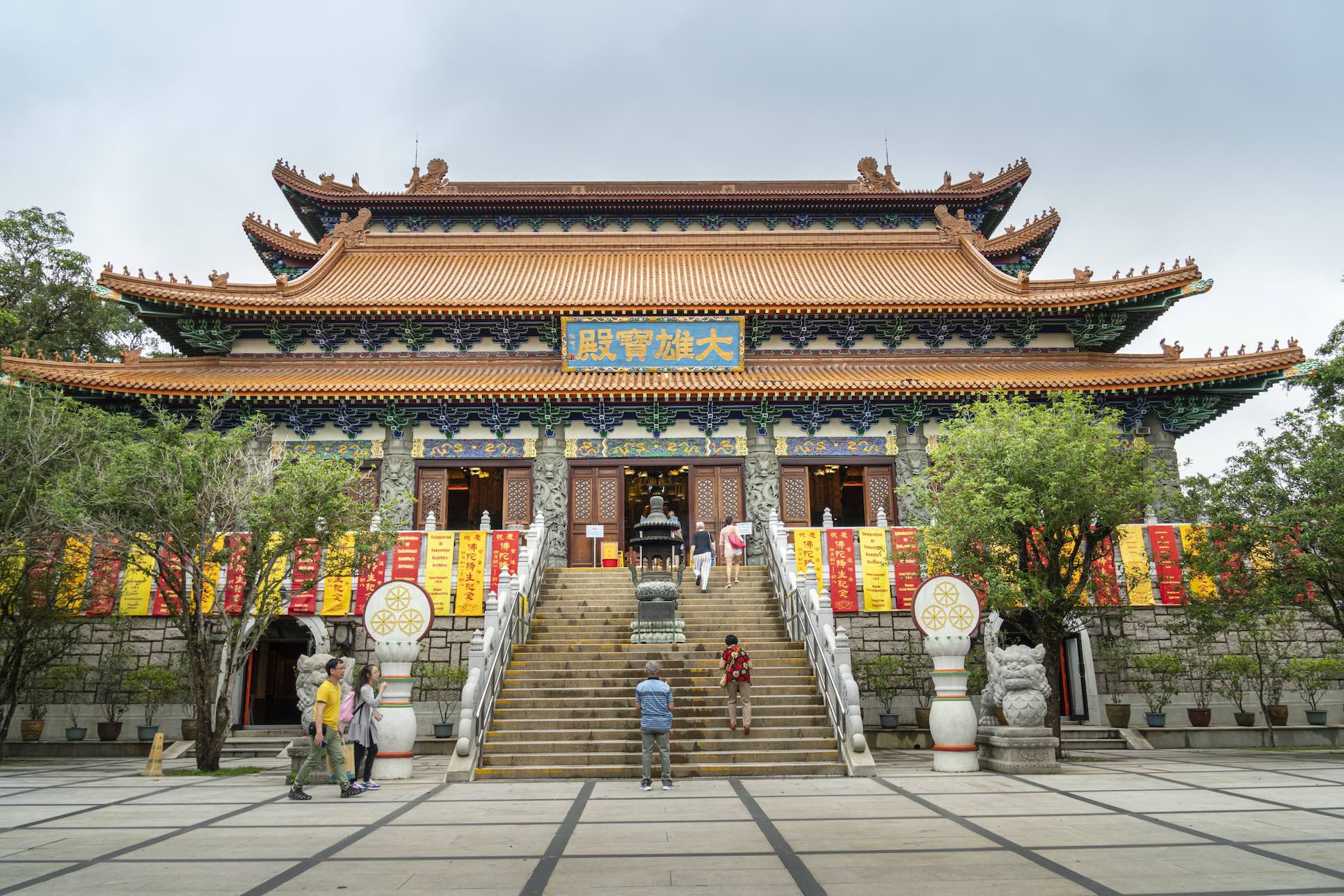 Afternoon
Catch a bus or get on the subway to the city centre and prepare to enjoy seeing Hong Kong from another perspective. Spend your next 45 minutes on a traditional red sail Chinese junk and unwind with the gentle breeze from the beautiful harbour. It is considered one of the most memorable experiences you can enjoy on this vibrant island. Another cheaper way to appreciate Hong Kong's harbour views is by travelling to Kowloon aboard a Star Ferry.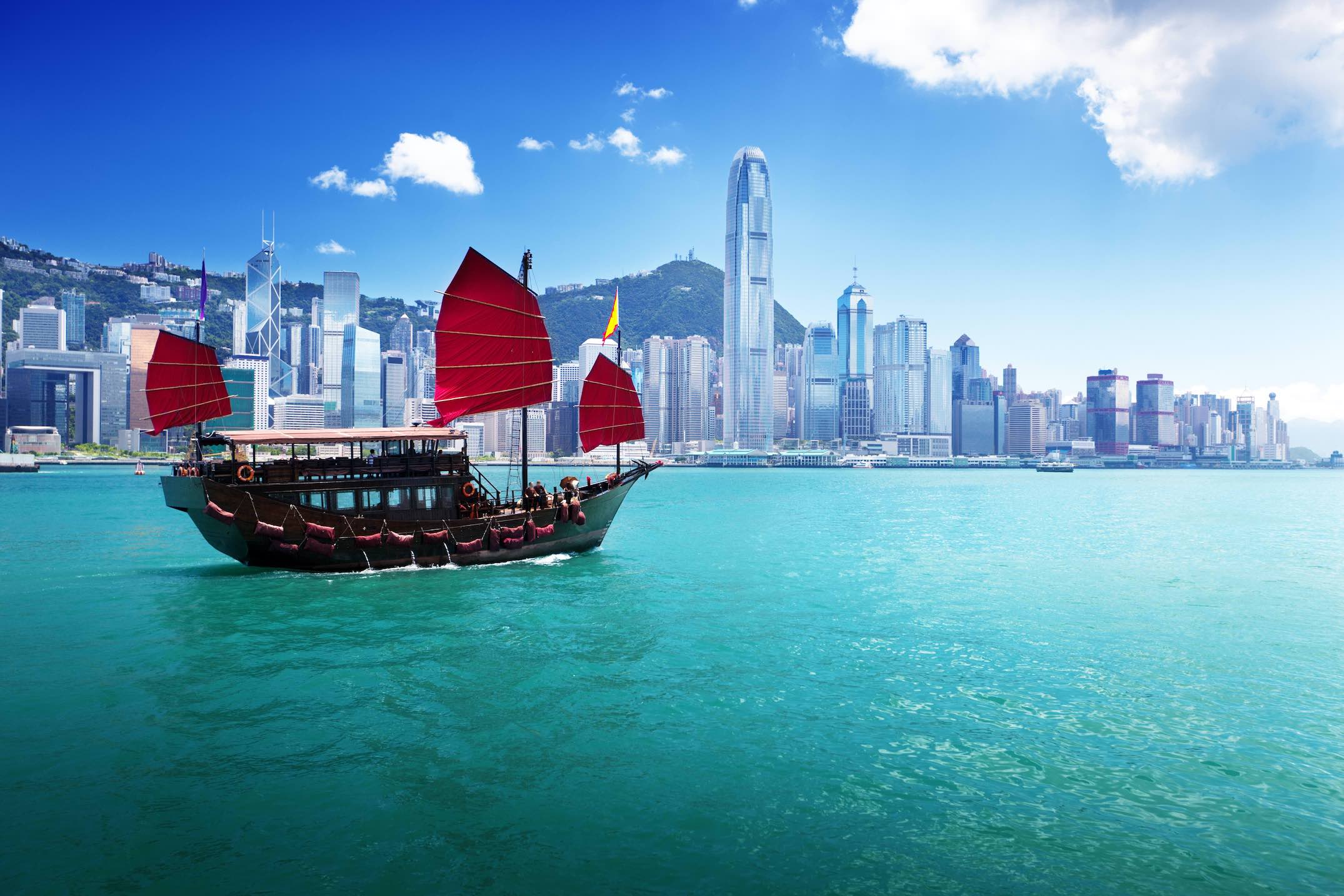 Next, take a short classic tram ride to Victoria Peak, one of the most well-known landmarks in Hong Kong. The panoramic skyline views up there will make your jaw drop. Don't skip lunch as you have plenty of options here. If you aren't hungry, take a break with a cup of coffee to fuel your energy. Then, continue your trip along the Peak Circle Walk to get the best shots of Hong Kong for your Instagram account. If you are too tired to walk on the trail, you can access the Sky Terrace for amazing city landscapes instead.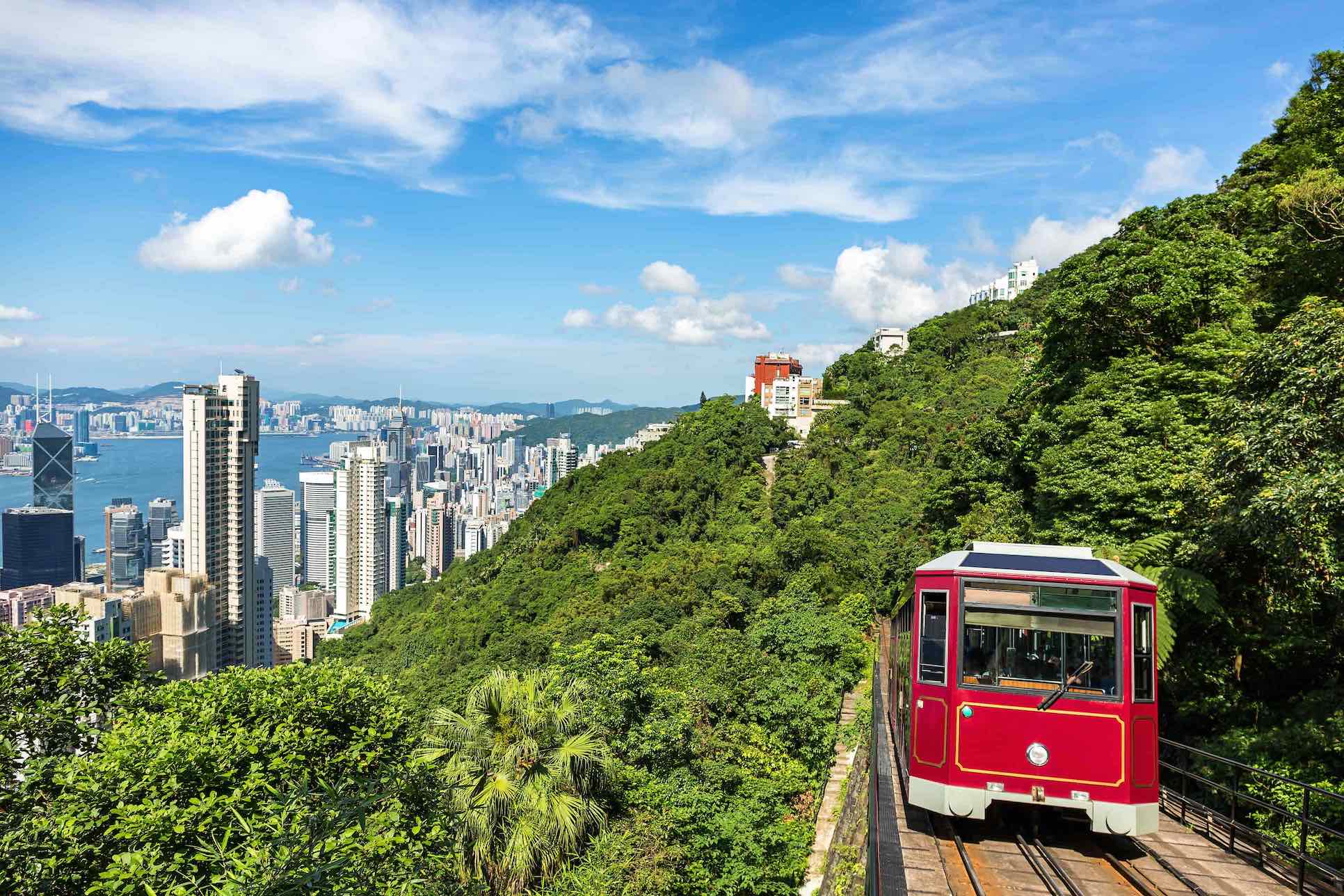 Evening
After you have had enough of the many stunning views, take a bus down from the hill. Grab some snacks and drinks before taking your seat for the Symphony of Lights which starts every day at 8 pm. This light and sound show which is free will take you to another level of excitement. With the colours dancing through the Hong Kong skyscrapers accompanied by the lively music, you will feel awake and alive- even if though it will have been more than 36 hours since you left home. For the best experience, try and find yourself a spot to enjoy the show at Hong Kong Cultural Centre in Tsim Sha Tsui or Golden Bauhinia Square in Wan Chai.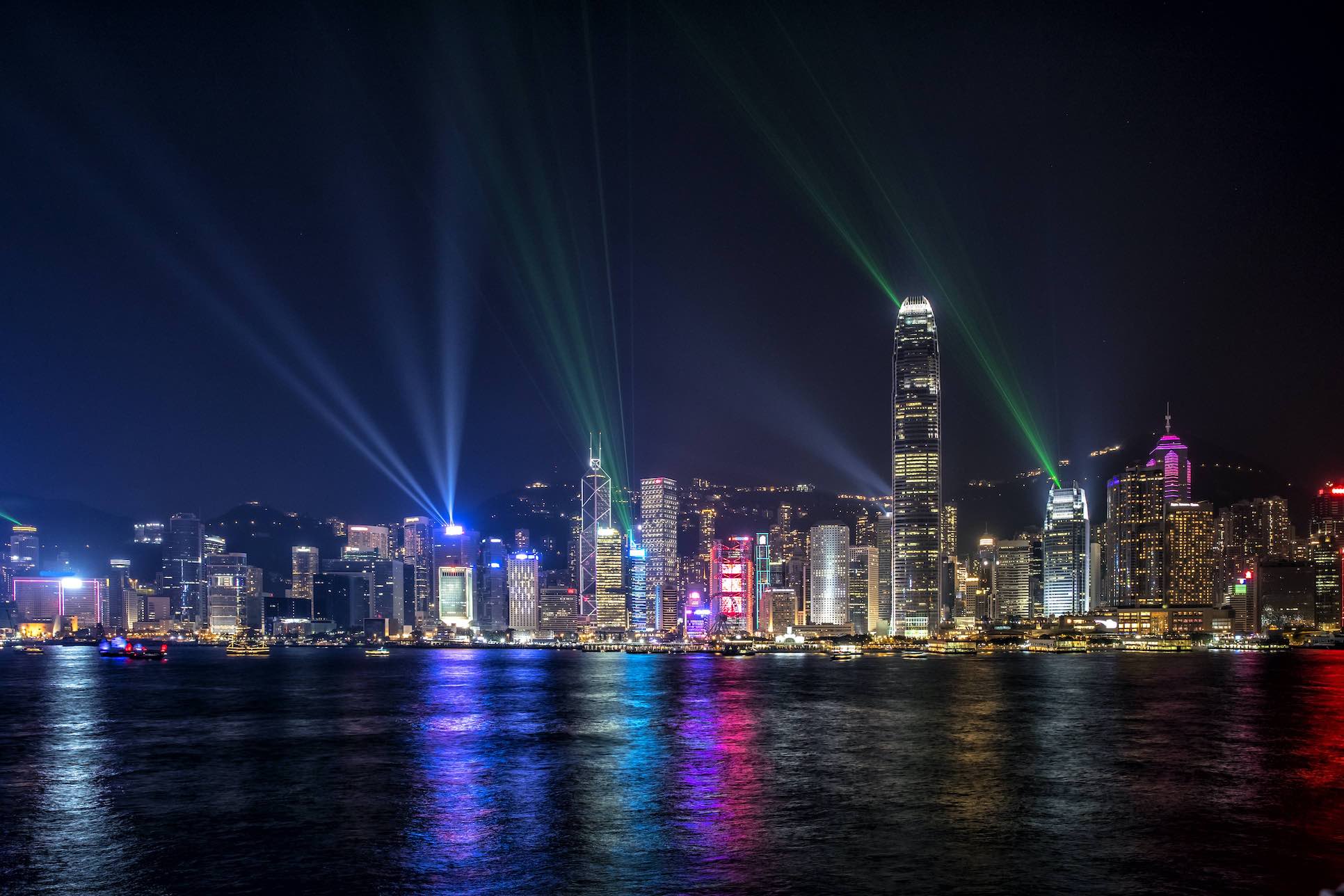 Once you are feeling re-energised, walk over to Tsim Sha Tsui which is home to numerous restaurants to enjoy an evening meal or to explore the numerous retail outlets in the area. If you still have time, head to Nathan road, Cantan Road or Harbour City shopping mall. Golden Mile, Temple Street Market or Ladies Market are night markets lit up by neon light at nights and filled with crowds late into the night.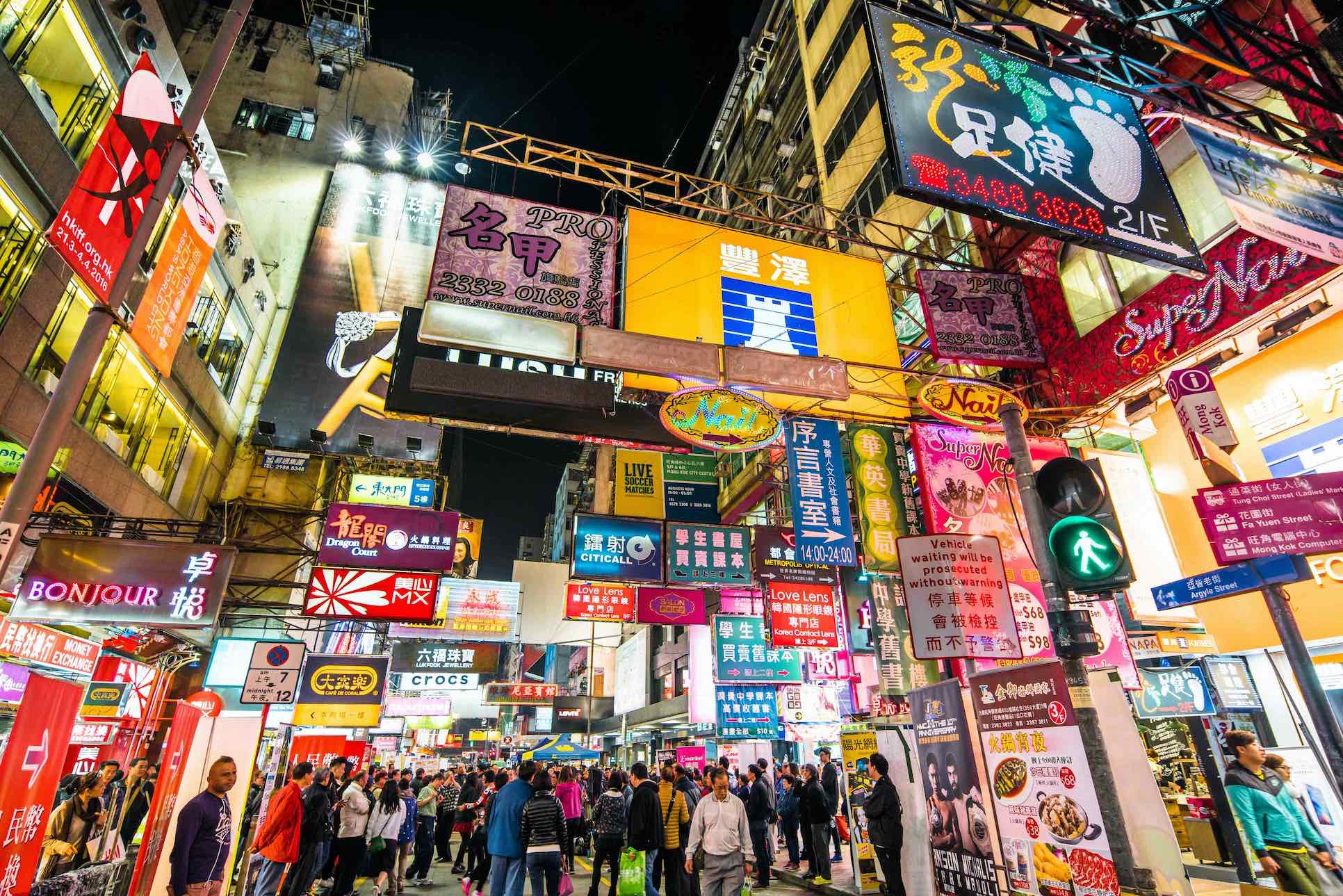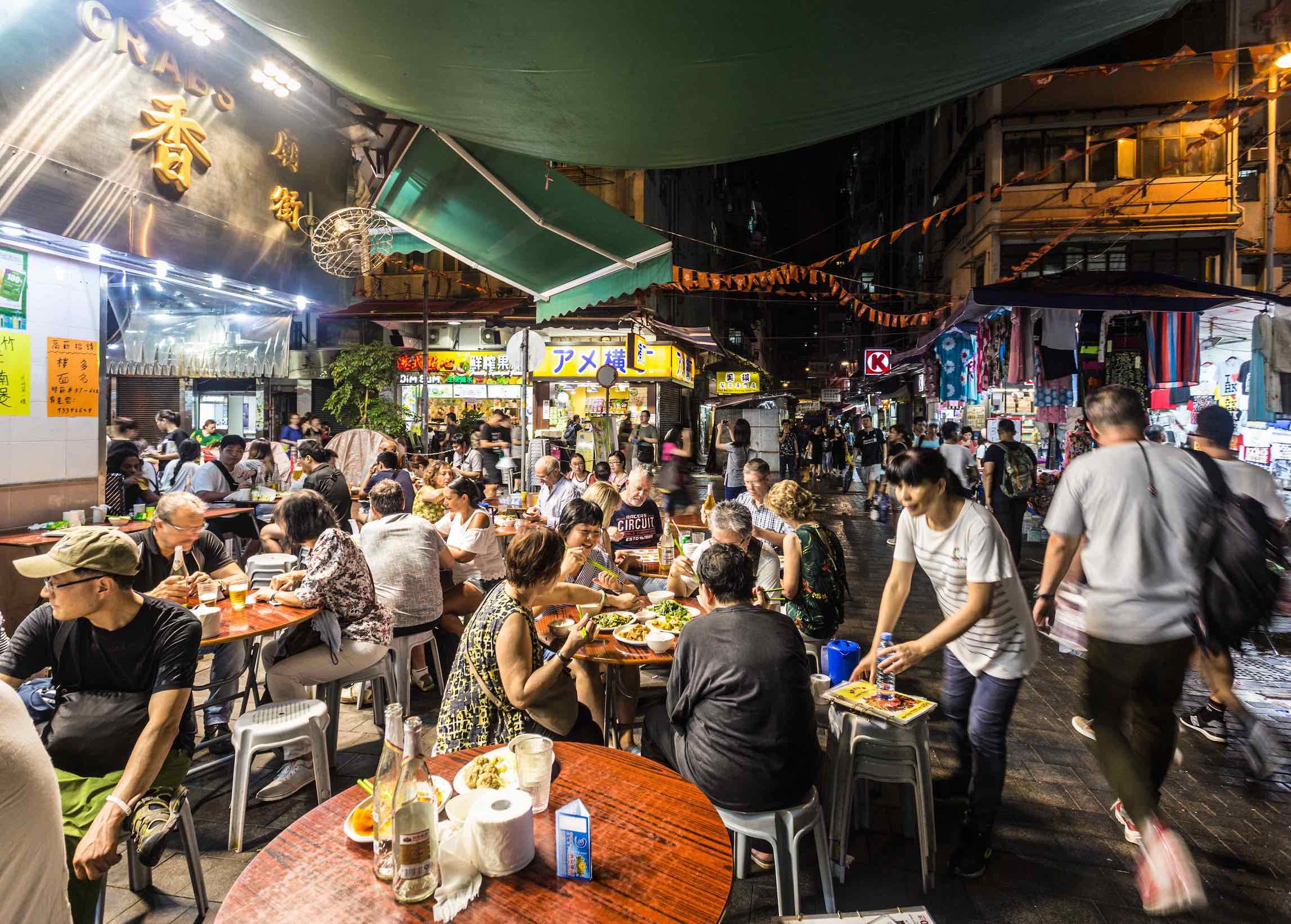 Heading back to the airport
If you are flying to Melbourne, your flight departs at 00:05. At this time of night there won't be very much traffic on the streets, so the Uber ride to the airport from the city should only take 25 minutes and will cost about £20. To be safe, you should aim to be back at the airport 90 minutes before your departure to avoid any risk of missing your flight which means leaving the city by 22:10.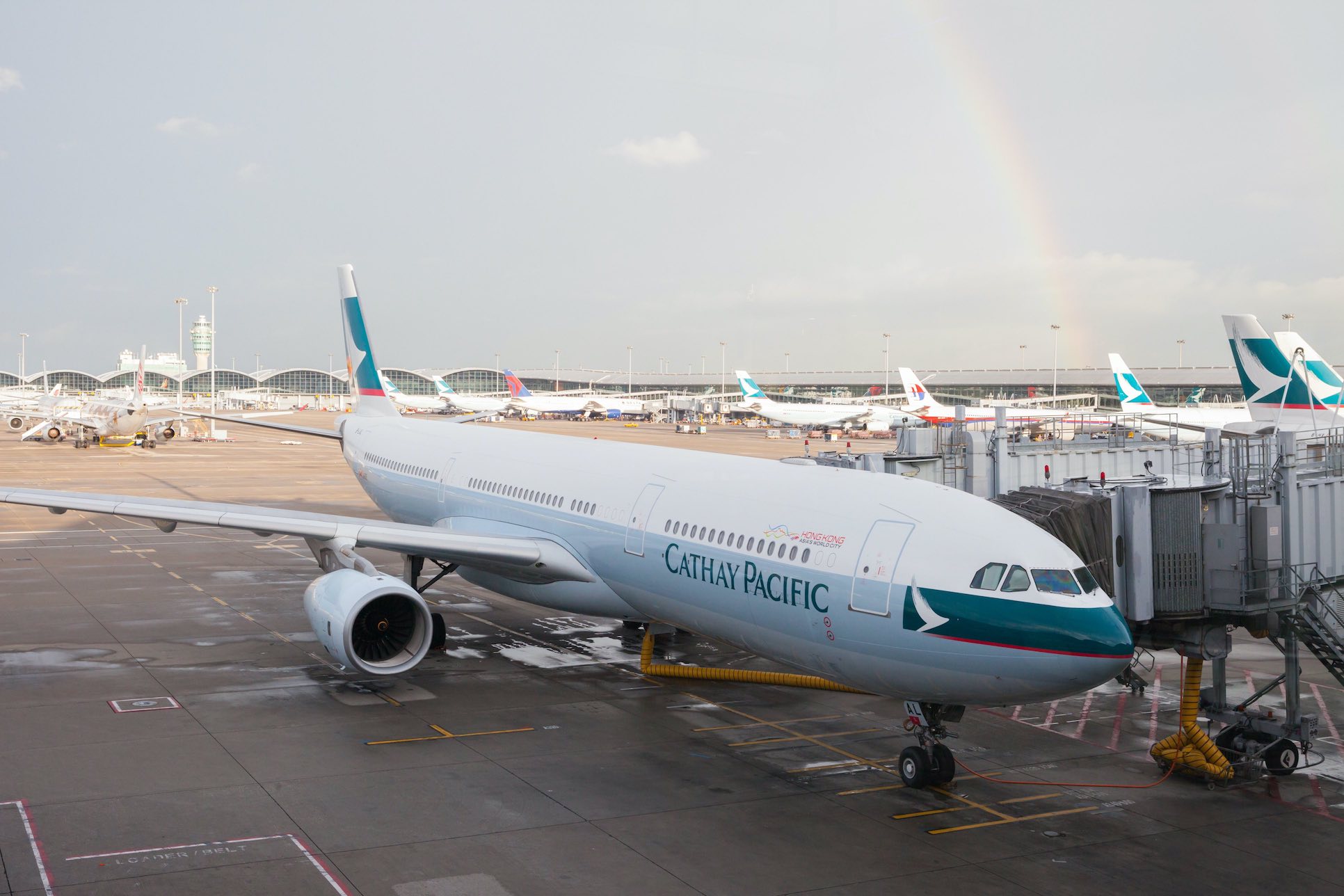 As you are a transit passenger, you will not need to go through the check in procedures again when you return to the airport. Head straight to immigration counter with your boarding pass issued from London in hand, and head straight to the departure hall.
Board the aircraft and collapse into your seat where you will find yourself falling asleep within minutes. You can enjoy a full 9 hours rest before landing in Melbourne to start the next phase of your adventure.