Many people visiting either Lombok or Bali wonder whether they should add a trip to the Gili Islands to their itinerary. The archipelago of three islands (Gili Air, Gili Trawangan and Gili Meno) is situated off the coast of Lombok, and the islands have become famous for their turquoise seas, white sands and laid back, easygoing culture. As soon as you've answered the question of "Should I visit the Gili Islands as part of my trip?" (to which anyone who has visited these picturesque islands would answer a resounding yes!), your next question might be – how to decide which Gili Island to visit?
This is an important question as travellers on a tight schedule may only have the time to visit one of the three islands. The islands all have a very unique personality and varied attractions, so by considering what you're looking for in a short island getaway it's easy to decide which one is for you.
Gili Trawangan
Best for nightlife and accommodation options
Gili Trawangan (also referred to as Gili T) is the largest of the three islands, and has become known as the 'party island' due to its lively atmosphere and array of bars and nightclubs. It's often top of the list to visit for backpackers; not only for the nightlife but also due to its variety of different options for accommodation, including guest houses, homestays and hostels. Many of the hostels offer swimming pools, onsite restaurants and bicycle rentals, so you can secure budget accommodation with everything you need to explore and meet other travellers.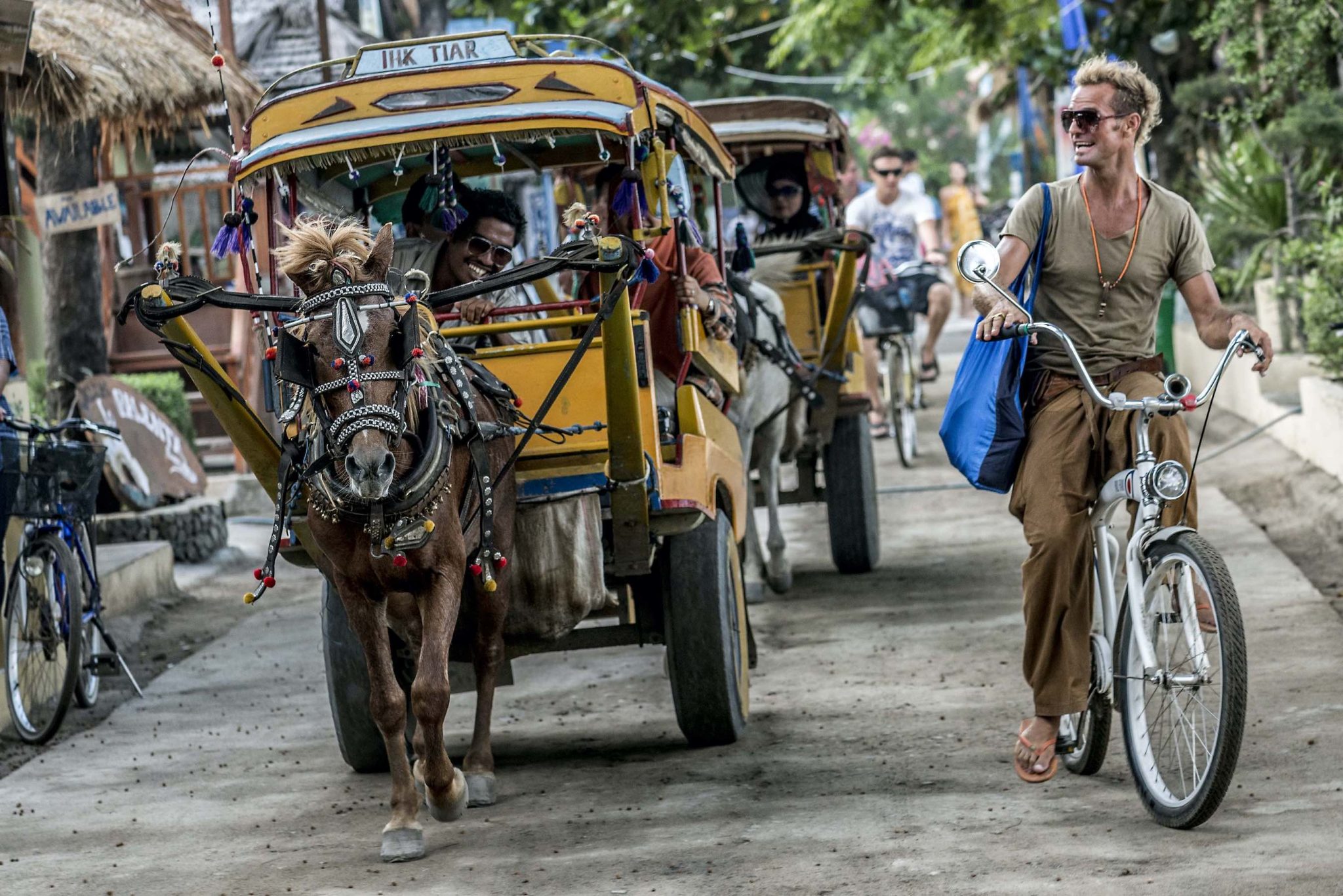 All of the Gili Islands offer perfect opportunities to snorkel or dive due to the warm tropical waters and range of marine life – with turtles, rays and reef sharks being some of the highlights for keen divers. However, as Gili Trawangan is the most developed of all of the islands, there are more dive centres situated here and an abundance of sites to explore. The main strip on the island is busy with dive centres, restaurants and bars so you'll never be stuck for things to do (there are also no motor vehicles allowed on any of the islands, so any traffic you might find along the main strip will consist of bikes, ambling tourists or horse drawn vehicles!)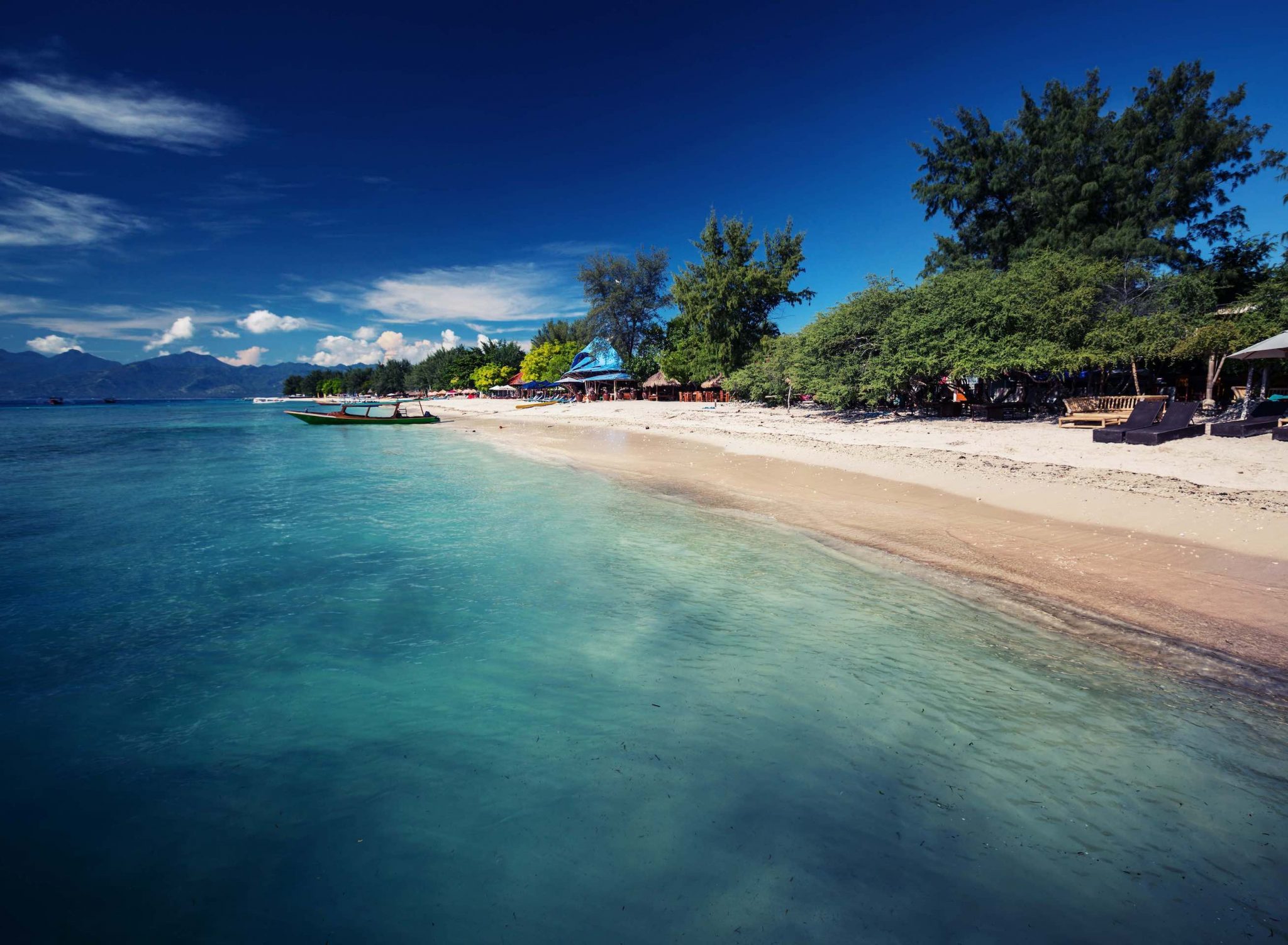 Gili Meno
Best for a serene couples' retreat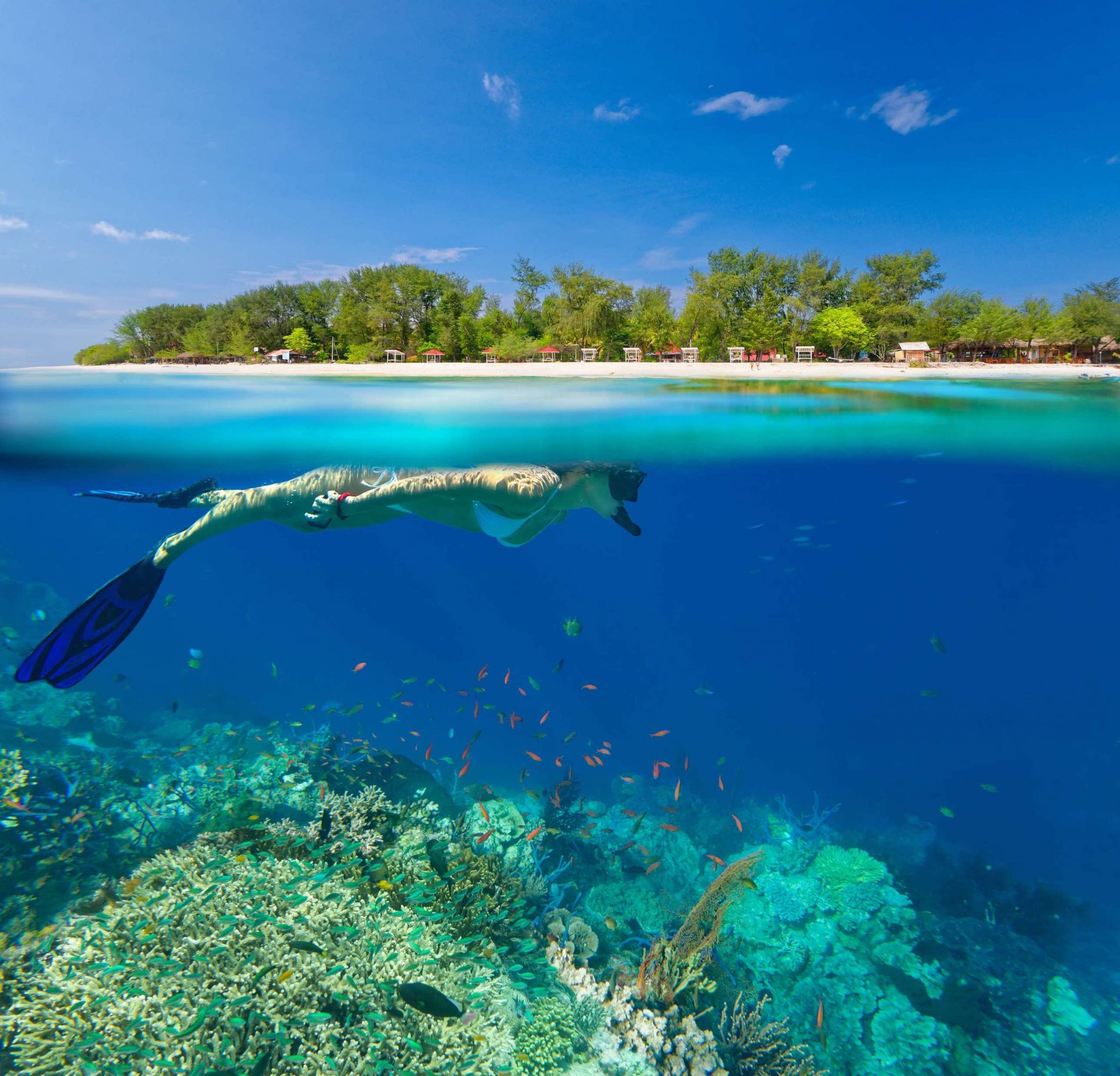 Gili Meno is the smallest of the three islands and the most traditional and tranquil of the three – boasting authentic Indonesian cuisine and stretches of white sandy beaches. The laid back feel of the Gili islands is most prevalent here as it receives far fewer visitors and is much less developed (there's a reason why it's popular with honeymooning couples looking for a romantic, secluded getaway).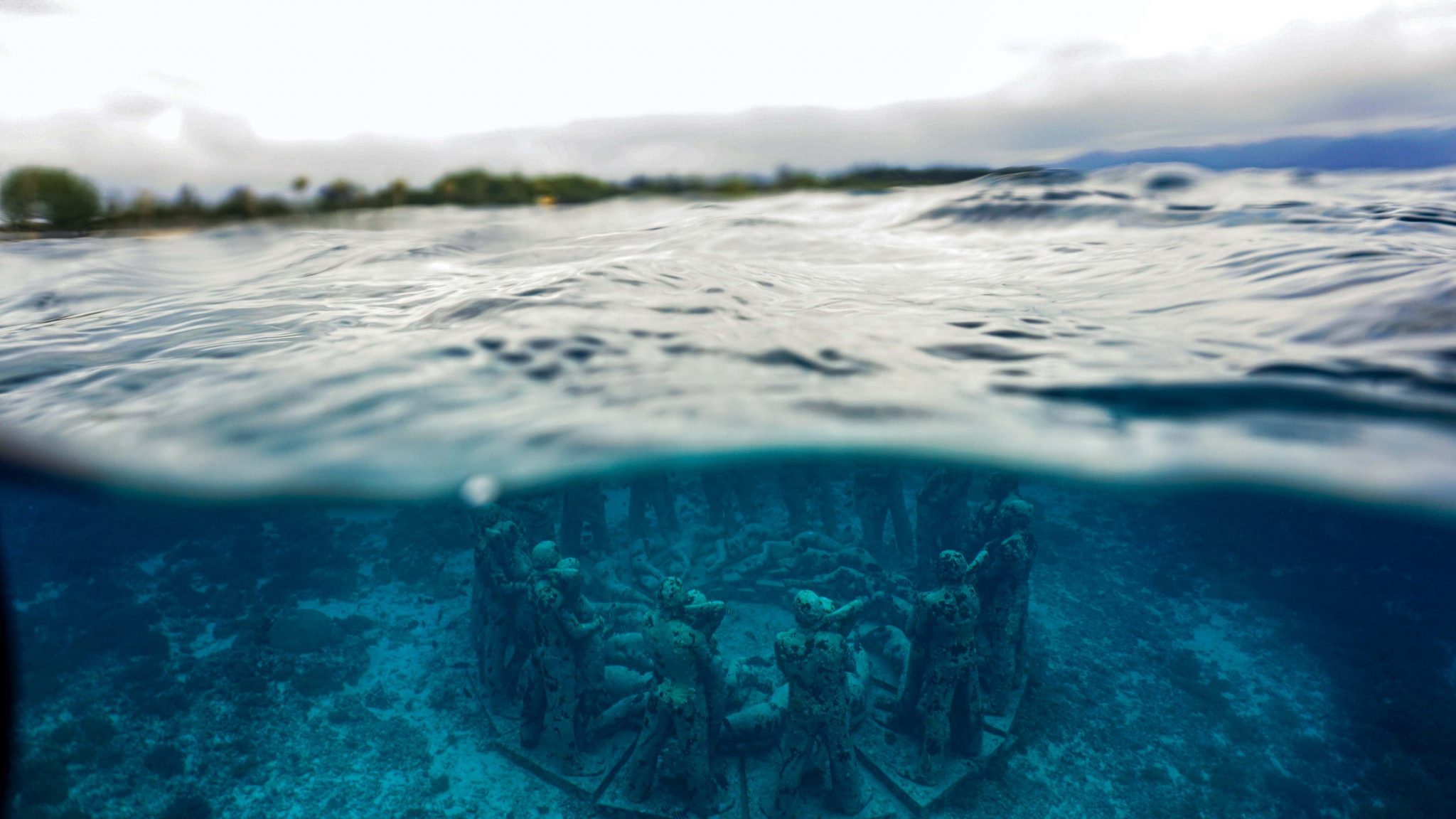 There are still a multitude of options for accommodation however, including a variety of sites offering self-contained beachfront bungalows. As with Gili Trawangan, there are also several dive schools to choose from and the most popular snorkelling spot is 'Nest' – where offshore from the BASK resort you'll find an underwater sculpture featuring 48 concrete, life-sized human figures. With the western side of the island largely undeveloped and only a handful of restaurants on the island, you'll find little else to do here than laze on one of its beautiful beaches and catch a glorious Gili sunset. You can also walk around the island in about an hour and a half as it's only about 2km in length.
Gili Air
Best for chilled vibes
Gili Air is sometimes renowned for having the 'best of both worlds' as it offers great options for restaurants and beach bars, but also has a relaxed vibe (helped in part by its thriving yoga community). Although Gili Air undoubtedly offers a range of spots to while away an afternoon with a cold Bintang, you'll find the nightlife operates at a much slower pace, and so doesn't tend to draw in the backpackers searching for an all-night party in the same way.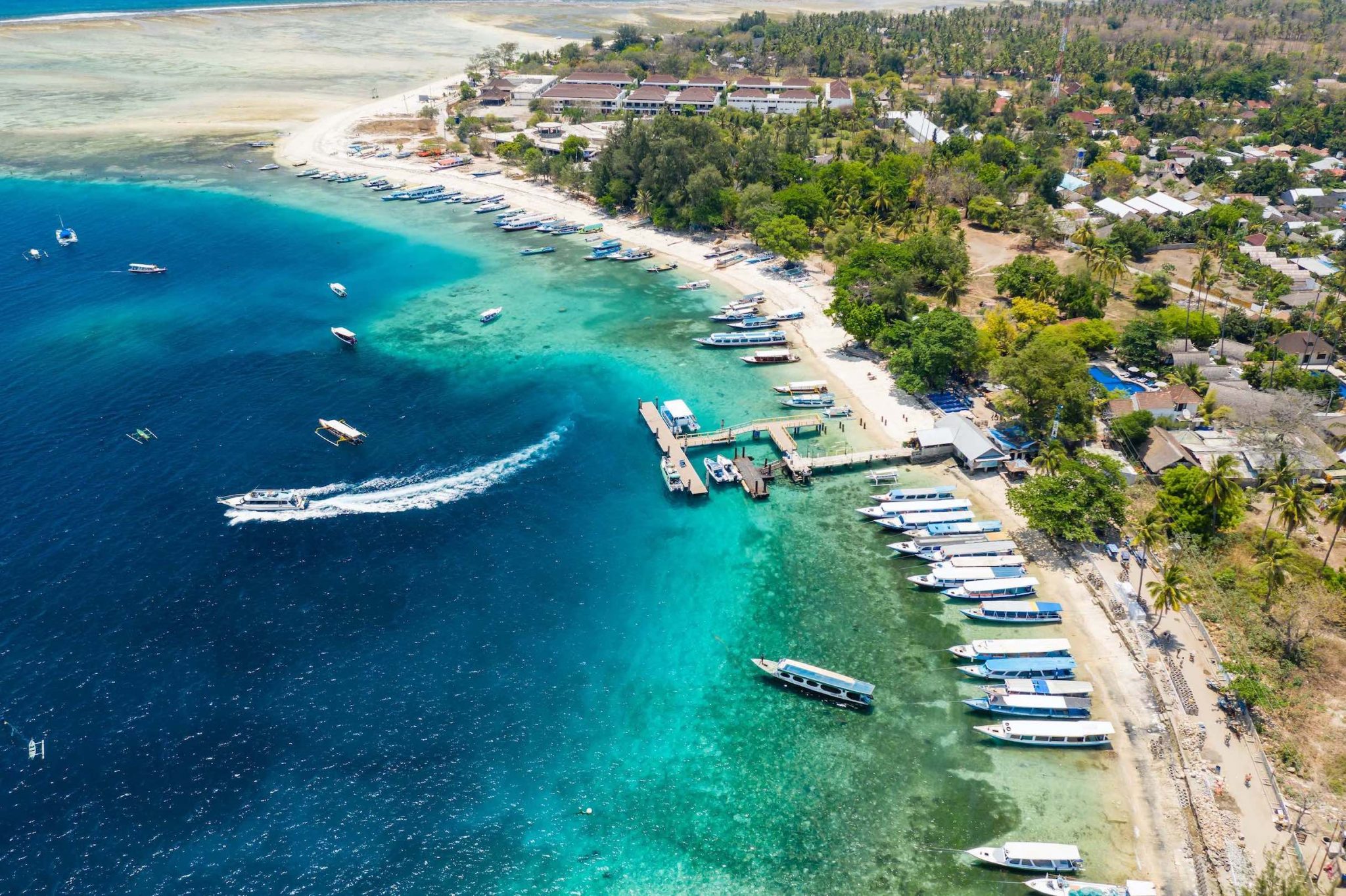 For this reason, it's a great option for families or travellers looking to soak up some of the local culture. As with the other islands, you'll still find facilities for diving, snorkelling or bicycle hire if you'd like to explore the island on wheels (as well as several yoga studios if you want to practice your Downward Dog!) You could spend a perfect day here hiring snorkel gear and then setting out from the beaches off the main strip – heading back to the shore for a delicious seafood lunch at one of the small restaurants dotted along this stretch of coastline. Gili Air is the island closest to Lombok, so from the east side of the island you can enjoy clear views of Mount Rinjani – Lombok's active volcano. (It's also only a ten-minute boat ride over to Teluk Nare Harbour on Lombok if you decide you'd like to see the volcano up close!)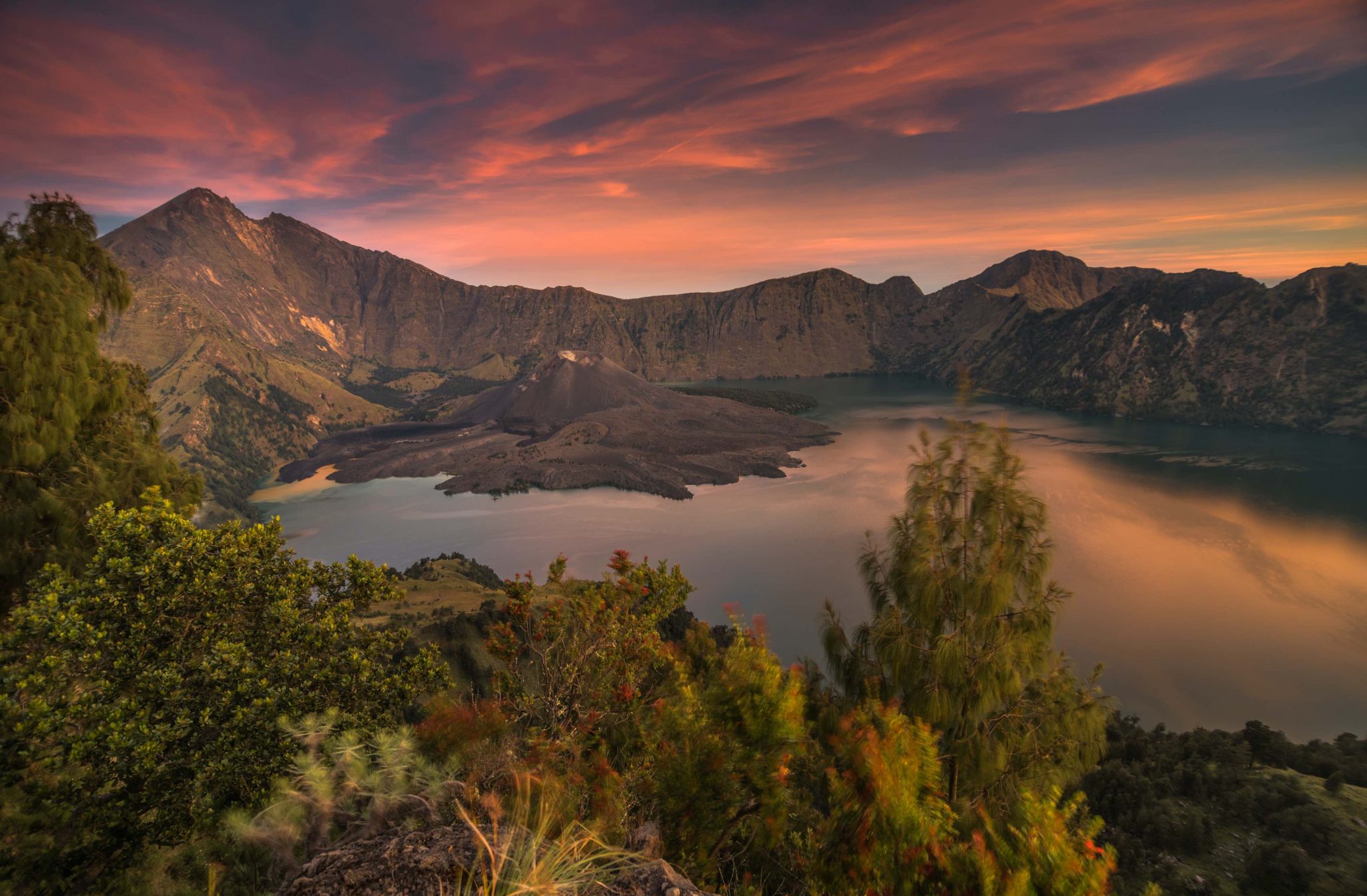 Which would be your choice for an island getaway?