India is among the world's most diverse countries, and that includes breathtaking coastlines and islands. While some tourists travel to India for its chaotic cities, mouthwatering cuisine, and beautiful temples, its beaches alone are a reason to visit. From secluded resorts to surf towns, India has a tropical getaway for all travelers. 
Looking for an incredible scuba diving site? Itching to crash some of the hottest parties in the country? Want to lounge on white-sand shores with your partner? Need to watch your budget on your next vacation? India has all those check marks covered and more for your next beach escape. 
If you're desperate for a tropical getaway, this is why India is an easy choice for your trip.
Island Paradise
While Greece and the Caribbean are more famous for their island getaways, India holds its own as a tropical island paradise. Located in the Bay of Bengal, the Andaman and Nicobar Islands boasts a serene collection of around 300 islands. While many remote islands remain off-limits to tourists, the vacation hotspots dazzle visitors with their white-sand beaches.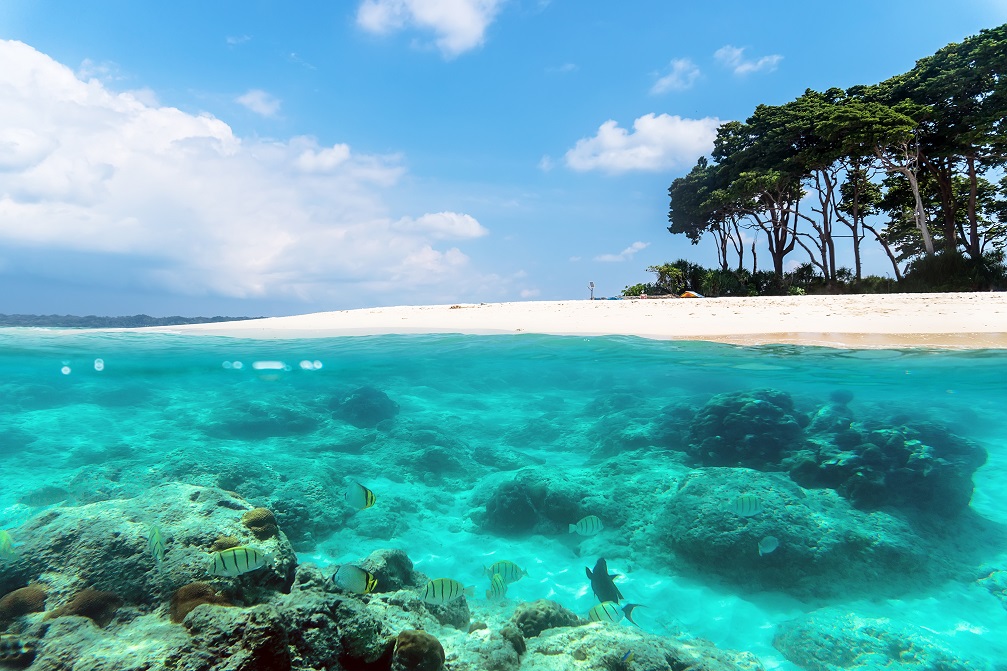 Havelock Island draws sun-worshippers looking to lounge on pristine shores with their island drink in hand. Spend lazy afternoons inside a beach hut, at a luxury spa, or sprawled on the palm-fringed shores. Scuba divers can plunge into crystal-clear waters to view colorful marine species. And for a unique Indian experience, you can spot elephants swimming and bathing in the azure waters. To view more dramatic scenery, cruise around Barren Island to view a smoldering volcano. While you can't step foot on the uninhabited island, you can see the active volcano via ferry or seaplane. 
Off the western coast of India, the Lakshadweep archipelago holds a scuba diving paradise. Dive into the aquamarine waters to witness a spellbinding world of coral reefs, underwater caves, and shipwrecks. Bangaram hosts an opulent resort perfect for sunbathing on sugar-sand beaches and swimming in crystal-clear waters. Kavaratti hosts a wide range of water sports, while Agatti includes bungalows steps from turquoise lagoons.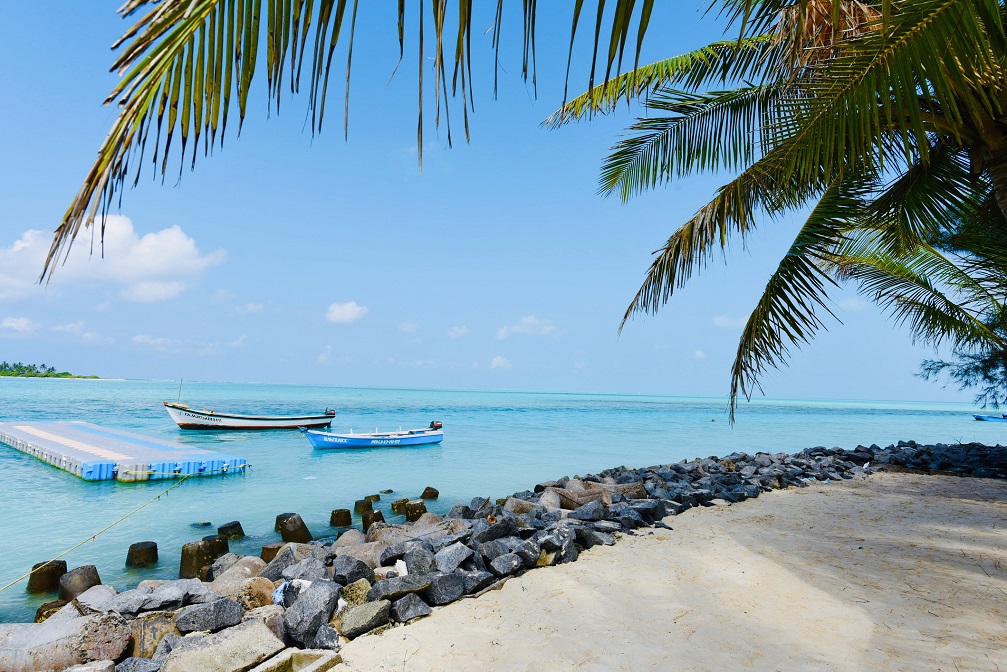 Goa Nightlife
If you want to spend your days hanging surfside and partying all night, then head to India's party capital. Nestled on the Arabian Sea, Goa boasts lavish, golden-sand beaches fringed by shady palm trees. Due to its centuries-long history as a Portuguese colony, Goa has a different vibe compared to other Indian states. 
Stylish resorts line the soft sands of Colva Beach, while Morjim Beach hosts a bird watcher's paradise. The crystalline, placid waters of Galgibaga Beach make a chill spot to unwind before the wild parties post-dawn. And for a chance to visit churches leftover from Portuguese rule, Calangute Beach is an architectural beauty.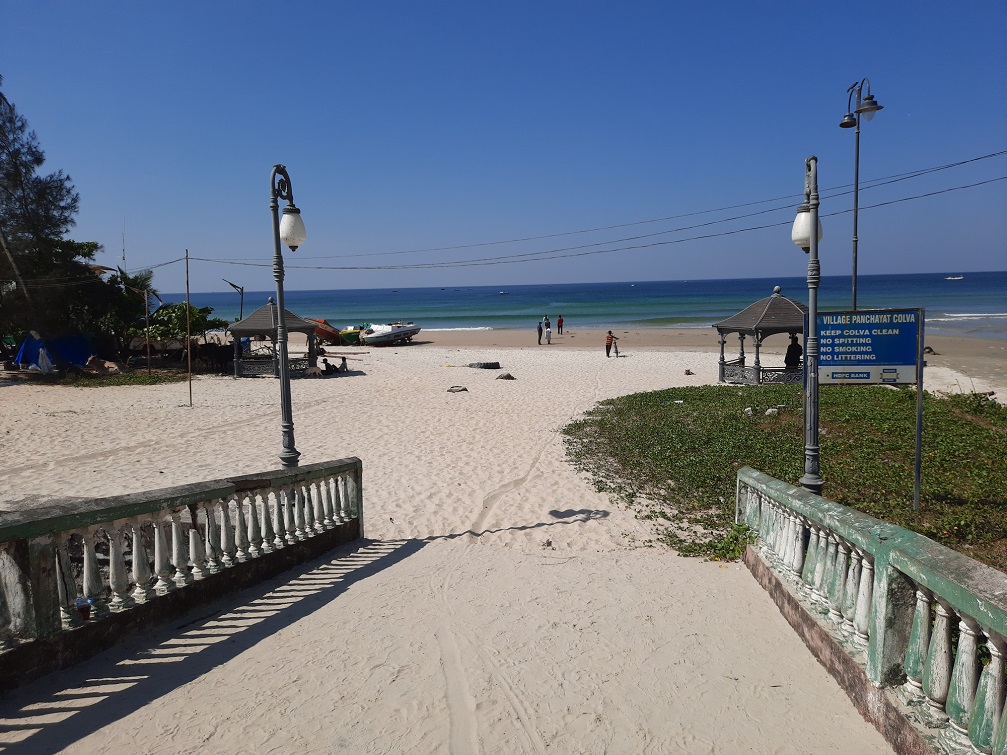 After watching a surreal sunset, that's when the energy really cranks up around Goa. Hang out at beachside parties, dance till the break of dawn, and unleash your inner party animal amidst the tropical backdrop. Tito's Bar and Club is a Goa staple that features a killer dance floor and prepares handcrafted cocktails for partiers. Nestled on the Nerul River, LPK (Love, Passion, Karma) lets you dance to the hottest Bollywood hits. SinQ Night Club hosts world-class DJs who bring energetic vibes, while Shiva Valley has a psychedelic vibe on the beach.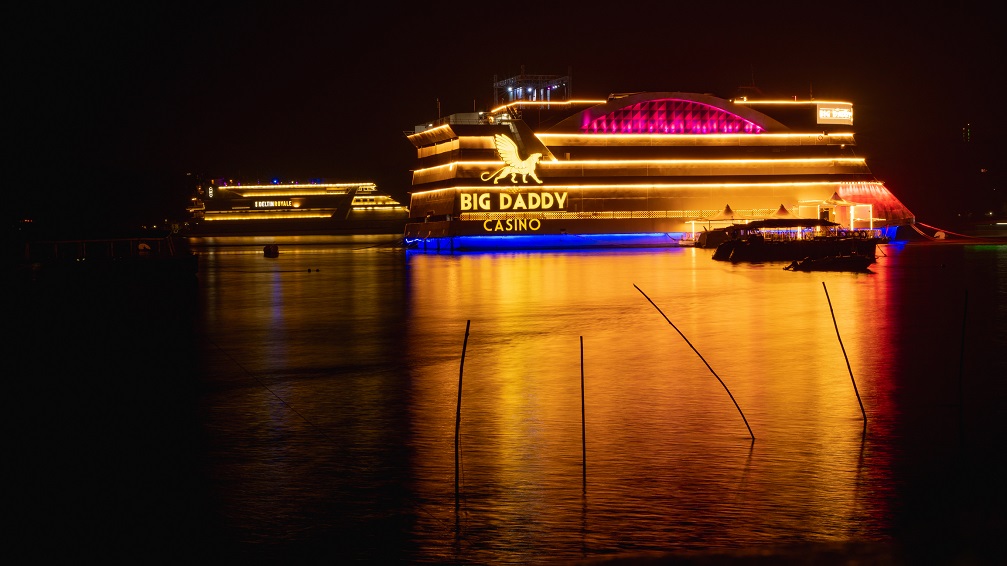 Hit the Waves
India is gaining steam as a great surf destination for professional surfers and beginners. While India's swells aren't the most consistent on the surf circuit, there are several spots to catch some action. And since India still falls under the surfing radar, you'll find untouched swells across the coastline. 
The Tamil Nadu coast is the thriving epicenter of India's growing surf culture and hosts annual surf competitions. Covelong (Kovalam) lies around 40 km from Chennai and has some of the best breaks in Southeast India. And the Covelong Point Surf, Music & Yoga Festival earns praise as one of the premier Indian surfing events. How about surfing against a backdrop of ancient Hindu temples? Mahabalipuram makes that reality as UNESCO World Heritage Sites lie near the shoreline.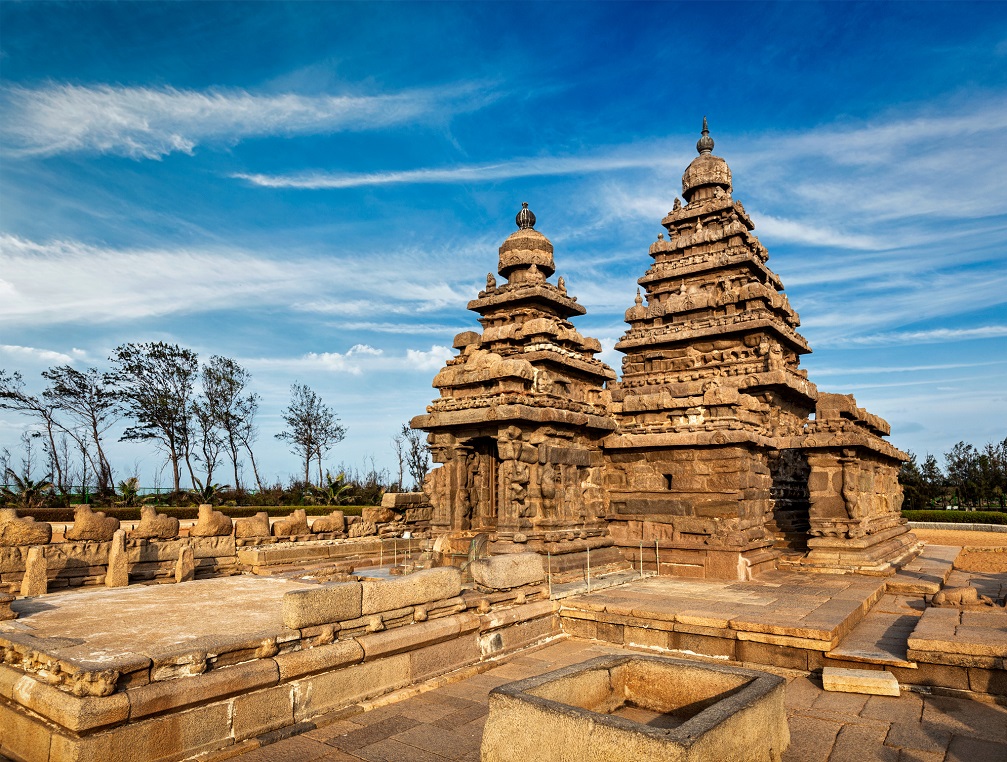 Skip over to Southwest India to find picturesque beaches in Kerala with a budding surf scene for beginners. The Kovalam Surf Club offers affordable surf lessons, and Varkala has rideable swells for novice surfers. And the palm-fringed red cliffs make a glorious backdrop when paddling out to sea.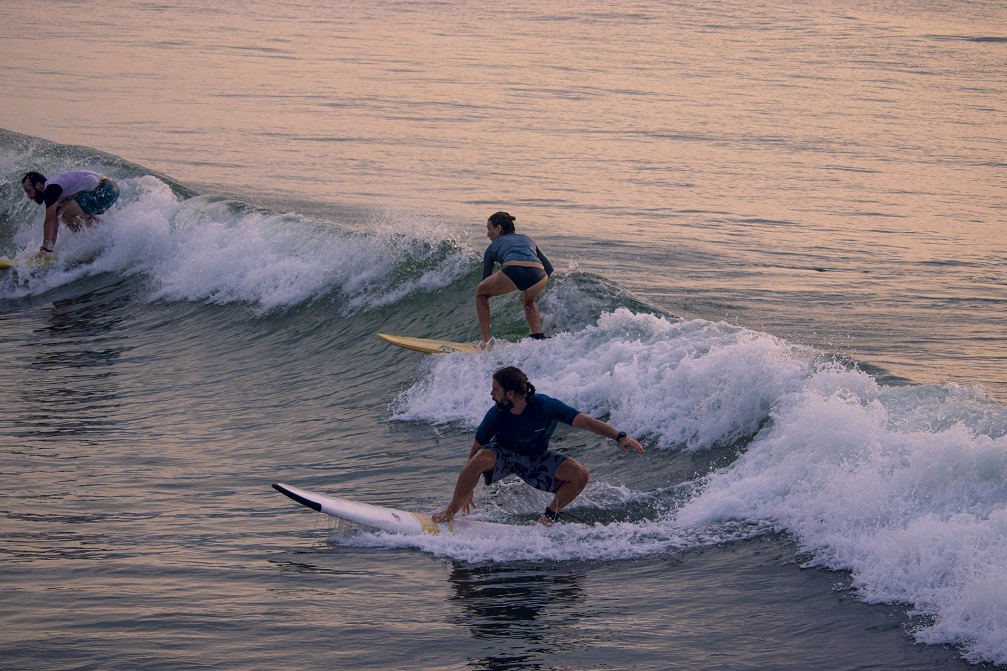 Budget-Friendly Vacations
While beachgoers dream of exotic locations like Hawaii or the Maldives, those faraway destinations have a hefty price tag. India has a reputation as a budget-friendly destination, and that's true with its tropical beaches. 
Backpackers love Goa for its cheap drinks, food, and accommodations while lounging on palm-fringed beaches. With a splash of French influence, Pondicherry combines Indian & European culture against golden-sand beaches. And the affordable lodging, transport, and activities make it an enticing beach location.
Kerala's scenic beauty entices couples and families looking for a budget-friendly place to unwind. Reasonably-priced hotels and meals help you save money on trips for groups of all sizes. Located in Karnataka, the Hindu pilgrimage town of Gokarna entices beach freaks looking for cheap lodging and relaxed vibes.