The desire to bring a souvenir home from vacation is a common experience that most of us share. Having a physical token to remember your most cherished memories sounds, in principle, like the best way to commemorate your travels. But the truth is, many of us have been buying souvenirs wrong. Over time, pieces that were not chosen with a specific purpose in mind become obsolete and fade into the background of your life. At the end of the day, there are only so many neon t-shirts, fridge magnets, shot glasses, and kitchy wooden fish a person can actually make use of. Smaller souvenirs get shoved in junk drawers and closets, and bigger splurges end up in basements and storage units. Eventually, you find yourself wondering why you ever bought all of that "stuff" in the first place. 
What if we told you there was a better way? What if buying the right souvenirs could mean curating a collection of meaningful, lasting pieces in your home. Especially if you are someone who travels often, the globally-inspired decor is probably nothing new to you, so why not buy your pieces direct from the source? Well, good news! We've created a guide to help you purchase your souvenirs intentionally to create an elegant, tasteful and multicultural home. 
Pieces Worth Investing In: 
Artwork 
When considering pieces that a functional use within your home, the artwork is going to be the most obvious. Paintings, prints, and other framable works are also a great starting point for the design on any room by determining colour palette, style or tone.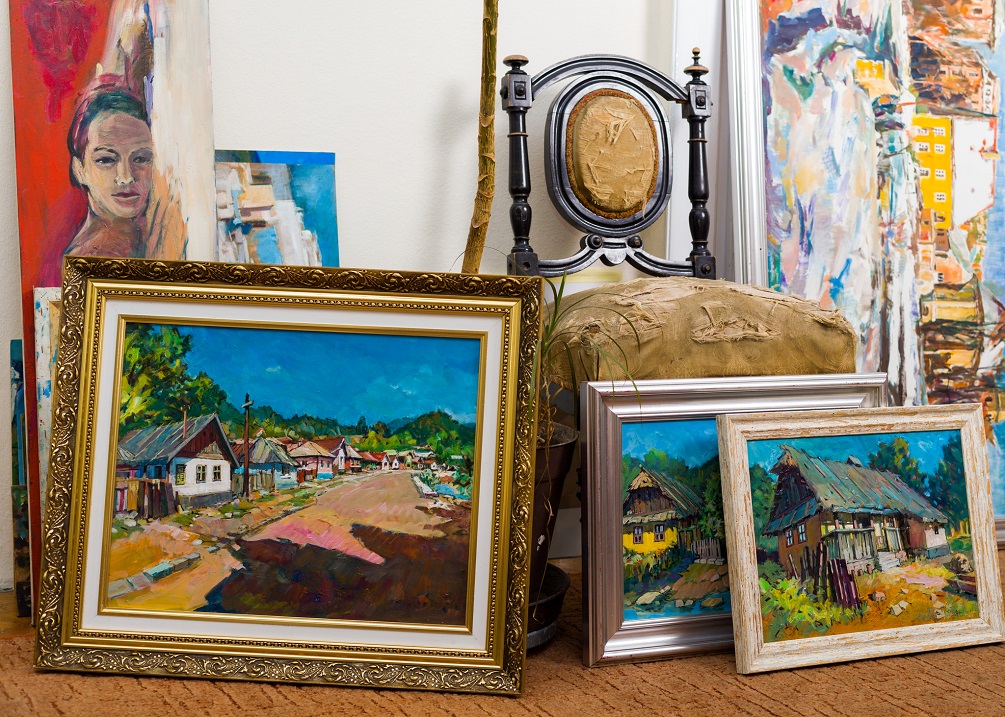 Sculpture 
In a similar way, sculpture can add visual interest to coffee tables, end tables, bookshelves, and hallways. We recommend focusing on the sculpture medium and how it will fit into your house. Wood, marble, and neutral-coloured stone will work well with boho, minimalistic or monochrome designs, but will also fit seamlessly into more elaborate, coloured spaces. Try to avoid buying bright pieces that will disrupt your current decor and be mindful of the size. Pieces that are too small may come off as knick-knack clutter and too large will quickly take over a room. Buy consciously after making a decision about whether or not you want to make a statement, or complement what's already there. 
Pottery and Housewares 
If you're more interested in adding design value through functional pieces, consider investing in local pottery and housewares. A great set of dinner plates, serving dishes, a water pitcher, or a vase will impress your dinner party guests in a more understated way. They will serve as a wonderful conversation starter and will only replace things you already have/need rather than adding to your ever-increasing collection of "stuff". The key here is to focus on traditional styles, hand-thrown/hand-painted pottery and pieces direct from local artisans- A set of glasses from an international shopping mall doesn't count!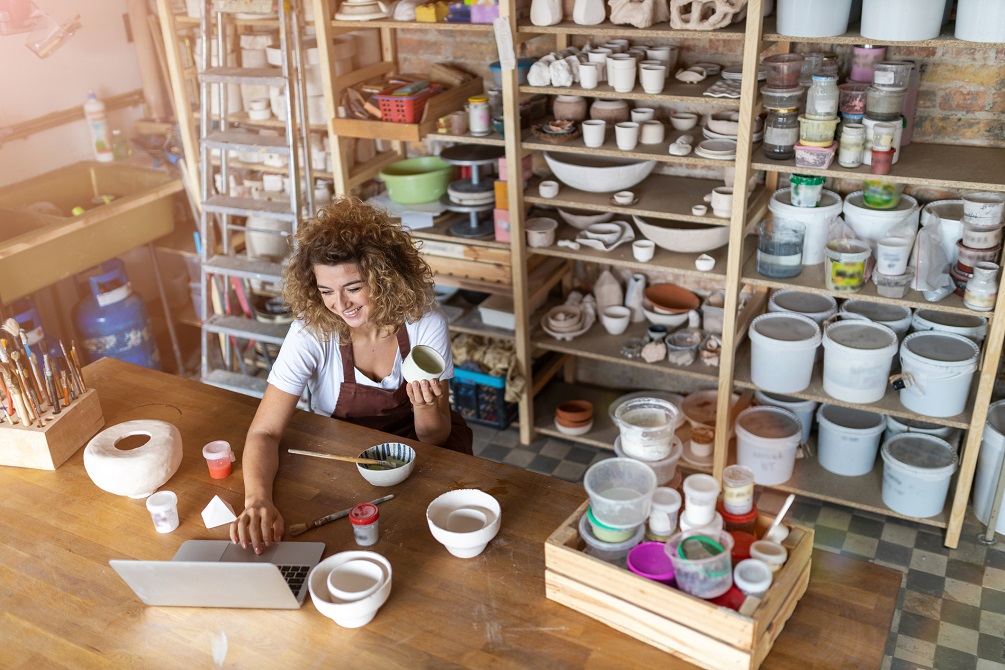 Masks 
Starting a multi-cultural mask collection can be very intimidating at first. After all, there are so many different styles, materials and some are "scarier" than others if we're being frank. But trust us when we say that a well-curated wall of masks can add a classy, expensive-looking, global touch to your home.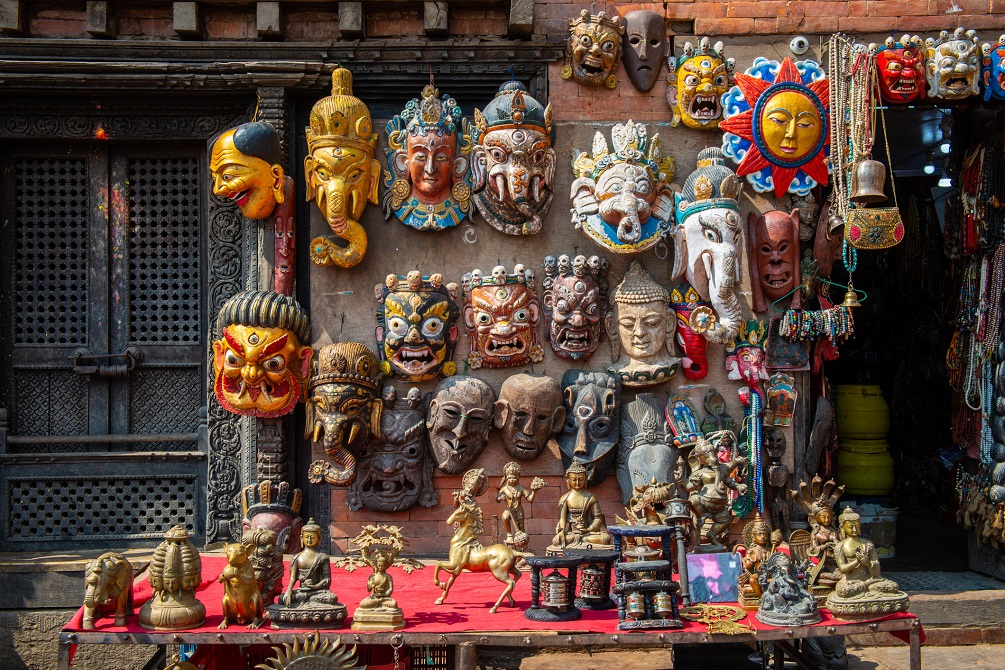 Textiles 
Tapestries, dreamcatchers, macrame, needlepoint, quilts…..Choose a unique dressing for the bed to carry the global theme into the bedroom, or choose some fabric/yarn-based pieces to carry texture up onto your walls.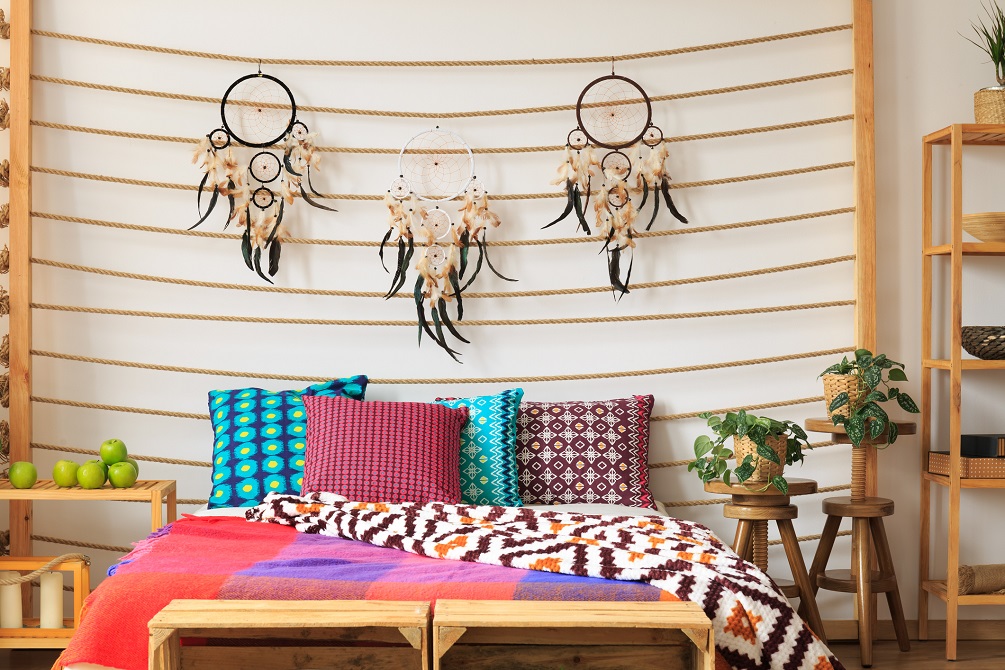 Design Tips: 
How you make use of your global home decor is just as important as bringing home the right pieces. Here are some design tips to get you started: 
Choose one 
Be intentional with your purchases. Rather than spending your "souvenir" allowance on a dozen tee-shirts, keychains, magnets, and postcards choose to invest in one, quality item that will have value in your home. We say "investment" because we know it is going to cost you more for each item, but in the grand scheme of things, you will save money and get much more return (monetarily and emotionally) than you would buy inexpensive knickknacks that get tossed into drawers and inevitably forgotten. These pieces are a better representation of the places you've been anyway, often reflecting the local culture and the people you met along your journey. That being said, even when investing in these statement decor pieces, understand that if you are someone who travels often, your statement pieces will add up and eventually overwhelm you. For this reason, it's best just to buy the one piece you love the most rather than trying to stock up on decor for every room, on every holiday- no matter what your budget is.
Buy with your design in mind 
Visualize where exactly you intend to put this in your home. While some pieces, such as the odd vase or small print, may serve as a multi-functional piece that can float from room to room as your design evolves, you want to avoid buying items that may not fit into your current space. If you have a large piece of artwork and no blank walls, you might end up stockpiling souvenirs in the basement which is what you're aiming to avoid. 
Just as you would when furniture and decor shopping back home, you're going to want to shop for pieces that fit into the design and colour scheme of your home. To avoid your "global" decor becoming an overly eclectic collection, you want to avoid buying in every colour of the rainbow. Think about the colour palette of each room and the functionality of the piece in that room.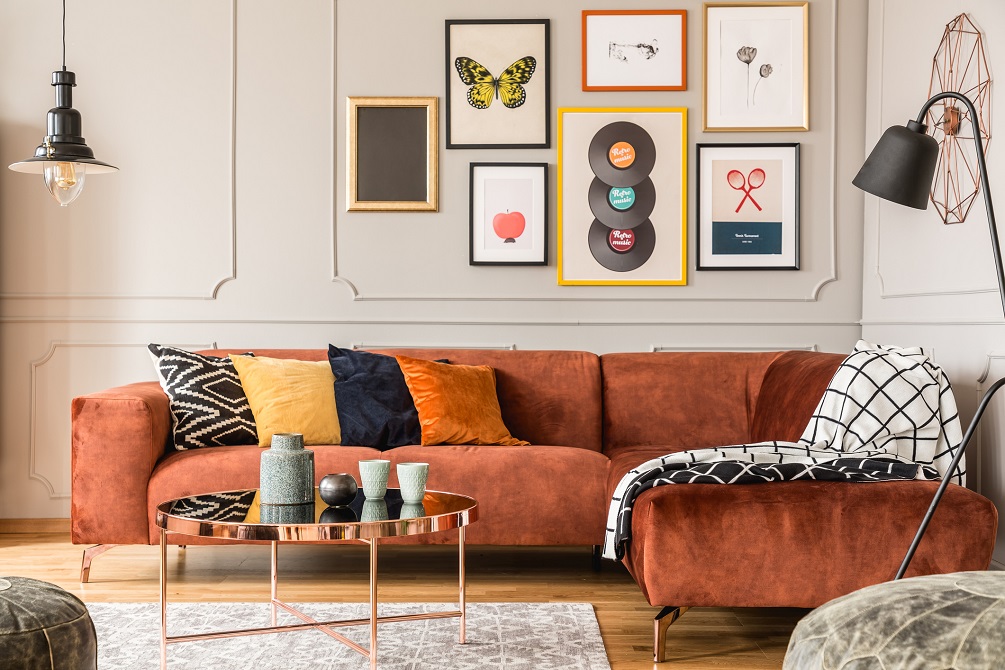 Sticking with neutral colours and one accent colour that is popular in many cultures (such as reds and oranges) is a great way to achieve this cohesiveness, even with "souvenirs" from multiple destinations in the same space. You also want to think of the tone of your space. Does it give off a bohemian or a clean, modern art vibe that favours clean lines and geometrics? Only buy pieces that map on to the style of your home as it stands, or as you are re-defining it to be. 
Buy direct from artisans, whenever possible 
This should be pretty obvious, but buying direct from artisans is the best way to ensure the authenticity of the pieces in your collection. This can even add value to your collection- you never know what might be worth something someday. You will also feel good knowing that you have made ethical purchases and supported the locals which is an important factor of socially responsible tourism. 
Buy pieces that tell a story 
One of the biggest benefits of buying "souvenirs" that can be displayed in your home is their ability to transport you back to a moment in time. When you look at your collection of international decor, you will remember who you met, what you did that day, and how you felt. So choose pieces that will make you remember your travels. Choose the piece from the interesting artisan, the piece found in the unlikely place, or the piece that you found at the end of a chaotic day. Not only will these pieces have the power to remind you of your fondest memories, but they will also serve as fabulous conversation-starters during dinner parties for years to come.