Visiting Ethiopia sometimes feels like plunging into the great empires and kingdoms of the past, all contained in this mountainous country – the Egypt of the Pharaohs, the fabled land of the Queen of Sheba, a mystical empire where Archangels act as counsellors, and a country that has produced intriguing art, architecture, music and traditions for thousands of years.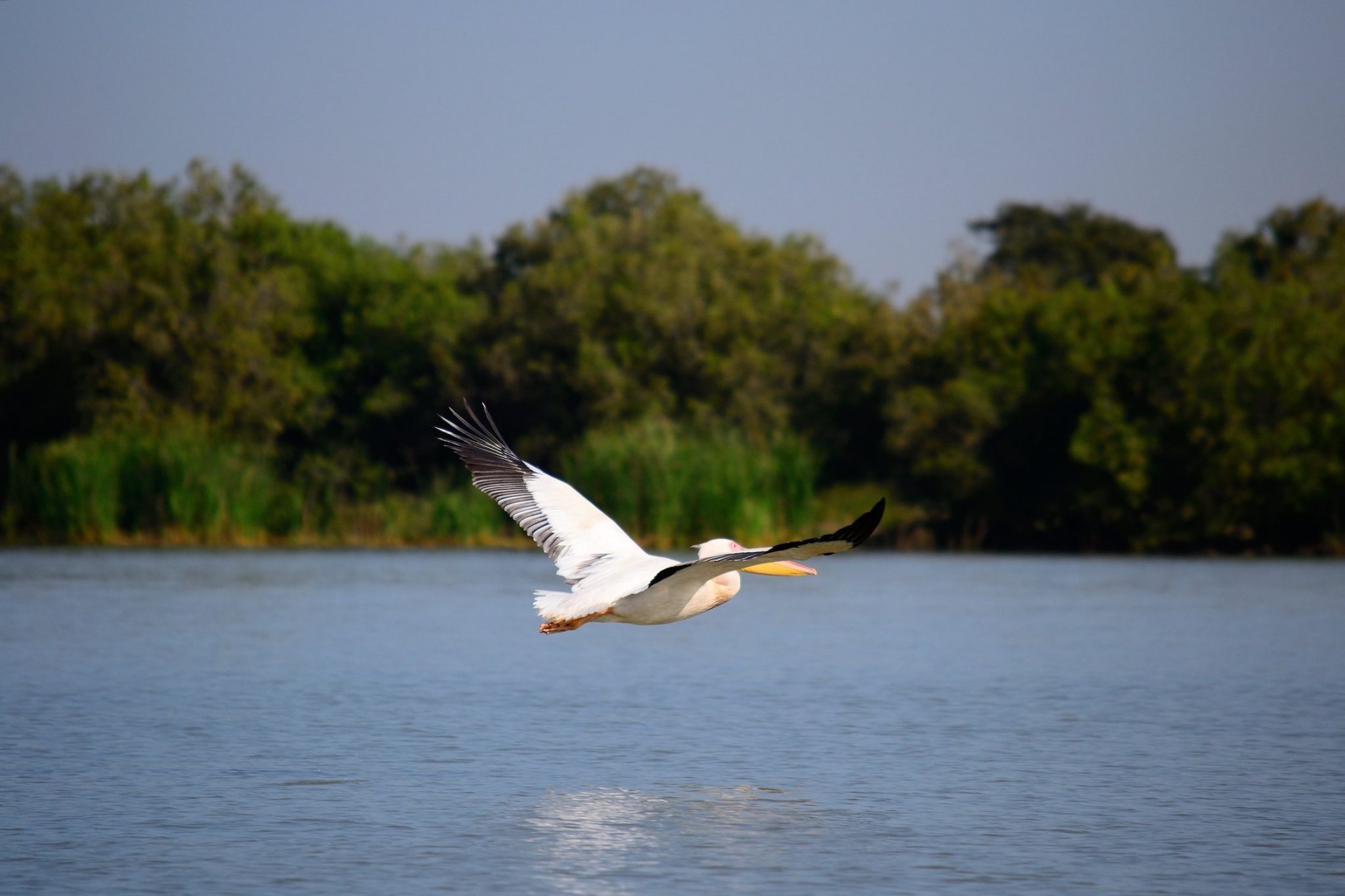 The country is large. Unless you have planned a long trip, you will have to whet your appetite for discovery with a few choice places to visit. You can plunge back into fabled history and beautiful reality in one single round tour by spending a week touring Lake Tana, Gondar and Lalibela, and all three served by Air Ethiopia.
Lake Tana
Ethiopia's largest Lake, the source of the Blue Nile, offers both natural beauty and history and it's long been a haven for those looking for spiritual peace. Clean waters in verdant vegetation and rich fishing grounds provide a home to 80 species of aquatic birds, including the great white pelican, the African fish eagle, storks, ibis, and kingfishers.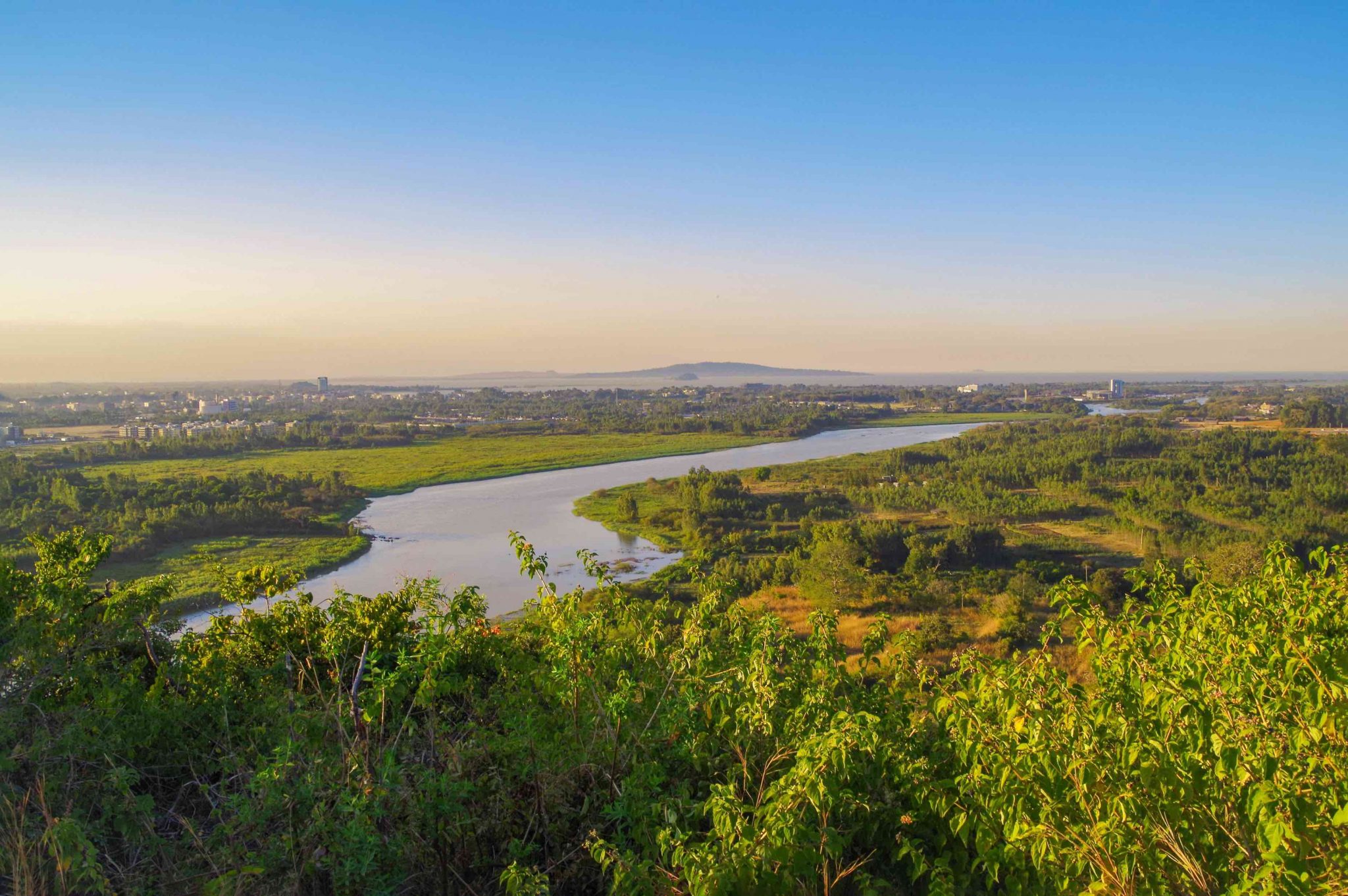 While the Lake is a delight for those who love nature and bird-watching, it's famous above all for its ancient monasteries and churches built between the 13th and 18th CE, concentrated in several areas. At the south of the Lake, on the Zege Peninsula is a vital cluster containing the monastery of Bete Maryam ('the House of Mary') and Azuwa Maryam ('church of Mary') with its thatched roof, Bete Selassie (which only admits men), Ura Kidane Meret, the largest monastery and famous for its frescoes.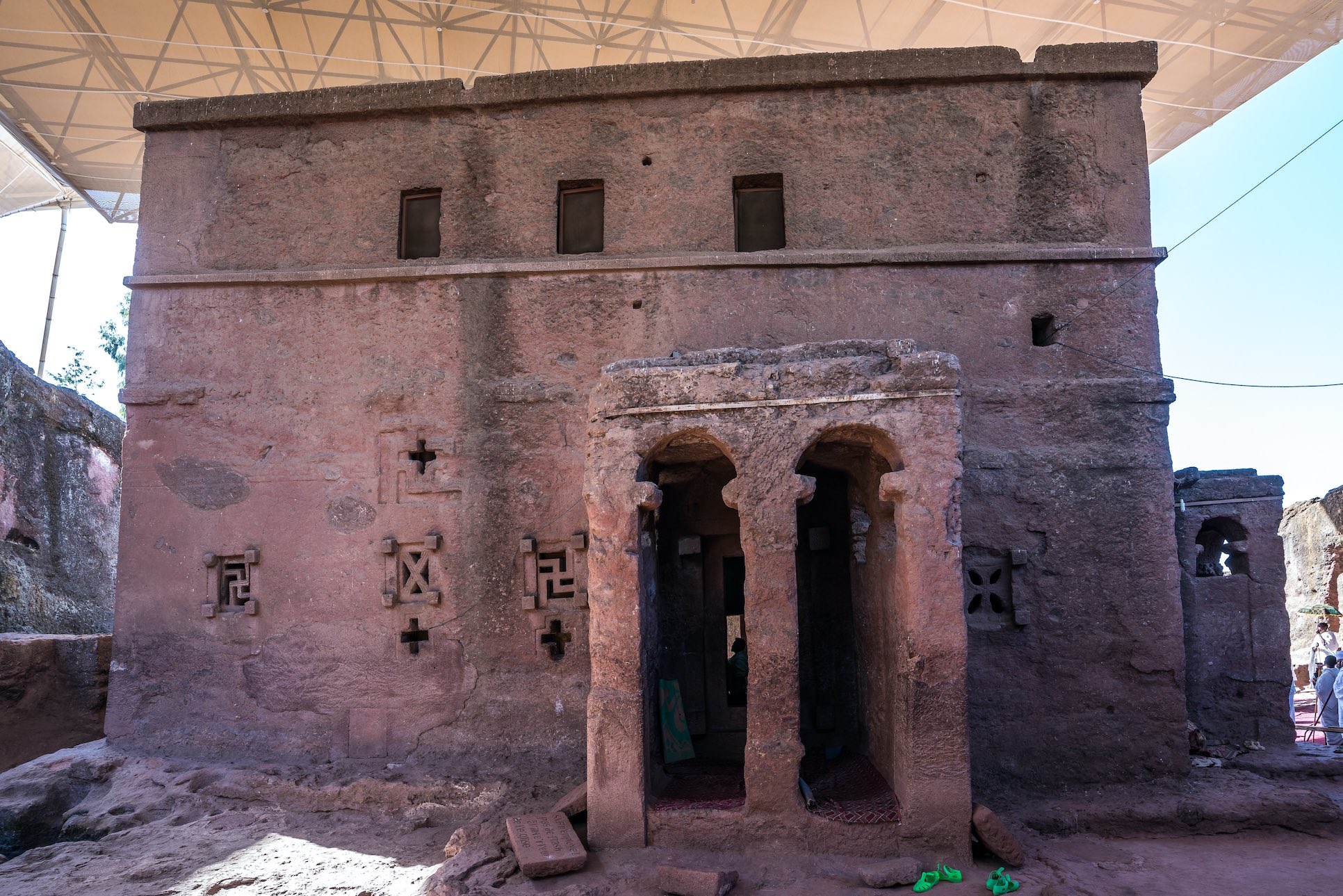 On Dek Island, you will find Narga Selassie and the most sacred monastery on Lake Tana, Dege Estefano (unfortunately also only open to men). If you visit Lake Tana on a day trip from Gondar, you might stop at the town of Gorgora, a short car or bus ride from the city. A gentle lakeshore town and a meeting point for birdwatchers, it's also a departure for nearby churches and monasteries. Worth seeing are 17th century Debre Sina; Mandaba Mehdane Alem, which you reach by boat, and Birgida Maryam, hidden in its jungle and that contains a beautiful painting of the Virgin Mary.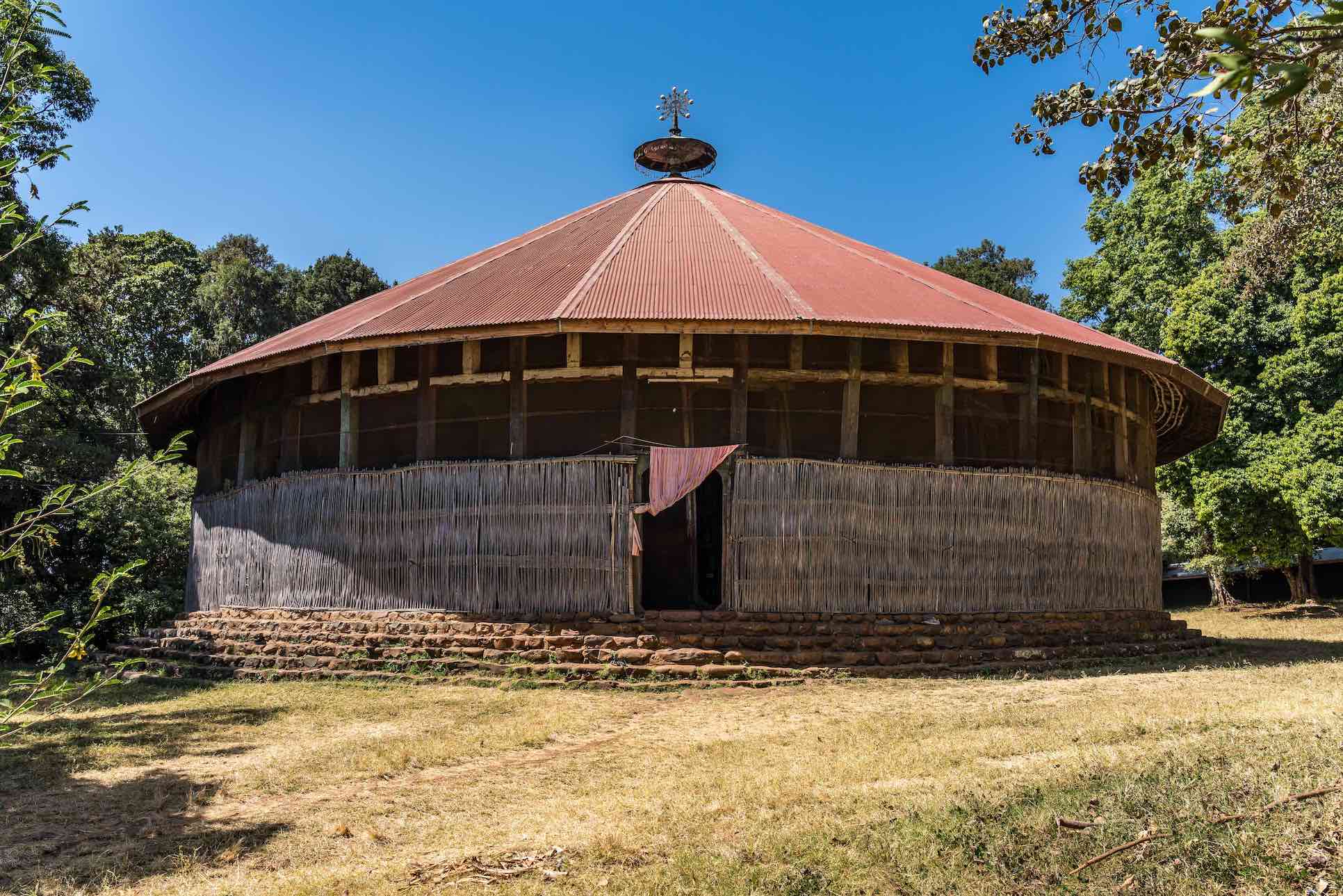 There are frequent flights from Addis Ababa to Bahir Dar. From Bahir Dar, you can then proceed by the A3 road (by car or bus) to Gondar.
Gondar (or Gonder)
Gondar, a former capital of the Ethiopian Empire, is at the heart of Amhara. A city of nearly 300,000 people nestled in a bowl amongst green hills, it sits at 2100 metres above sea level. Even without its historical elements, it's a pleasant city to visit, though most tourists come for its historical importance. We find remains of Gondar's glorious past, in varying states of preservation, dotted around the city.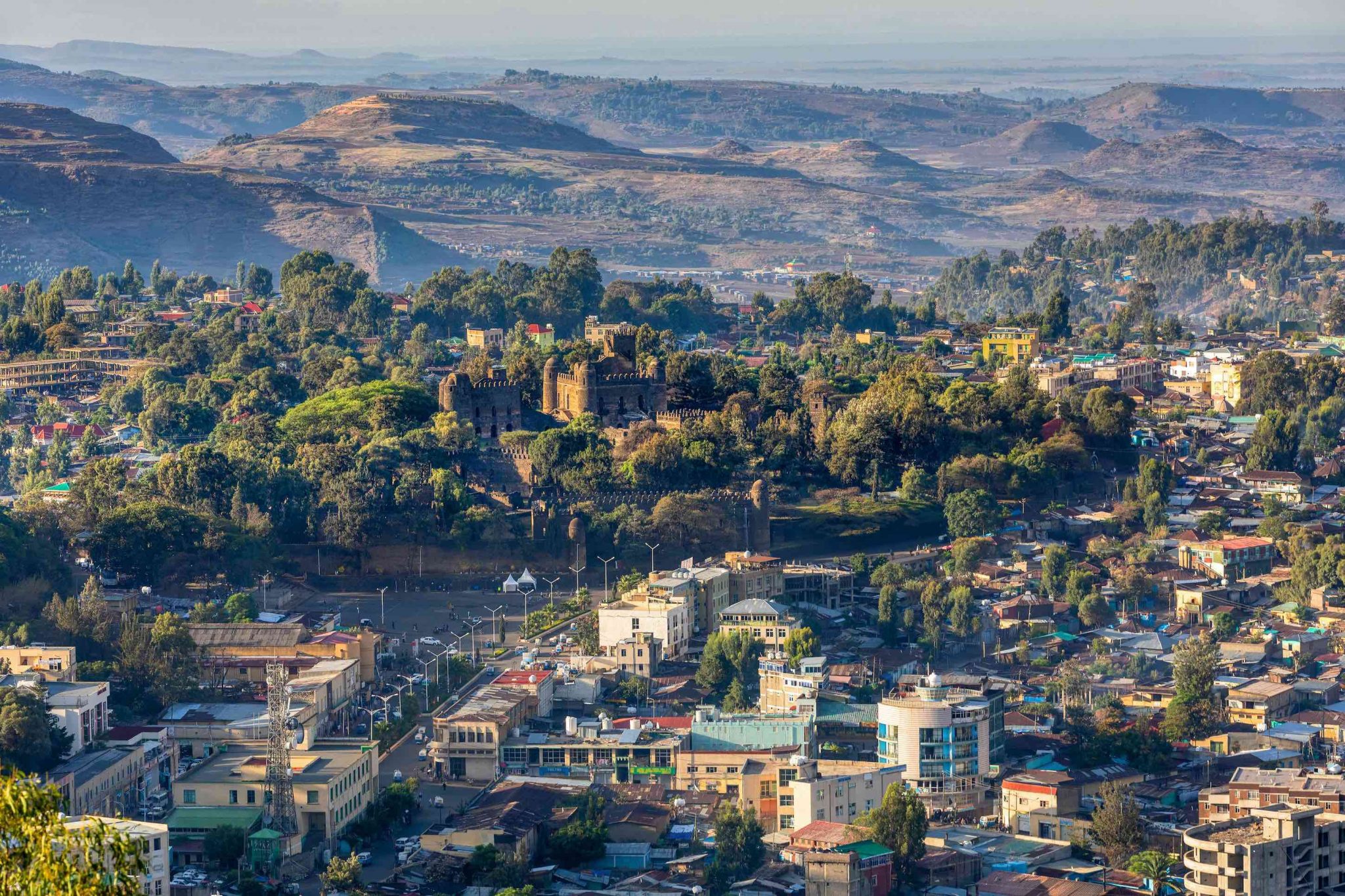 Back in 1636 CE, Emperor Fasiladas chose that fertile area to be his new capital. To signify that permanence, he had a palace built in an existing royal enclosure, the Fasil Gemb or castle of Fasiladas. Mingling influences from India, Arabia, European Jesuit and local Ethiopian, the new palace was an architectural marvel. The successors of Fasilidas added to the structure with their own buildings, and today, the remains are a UNESCO World Heritage Site.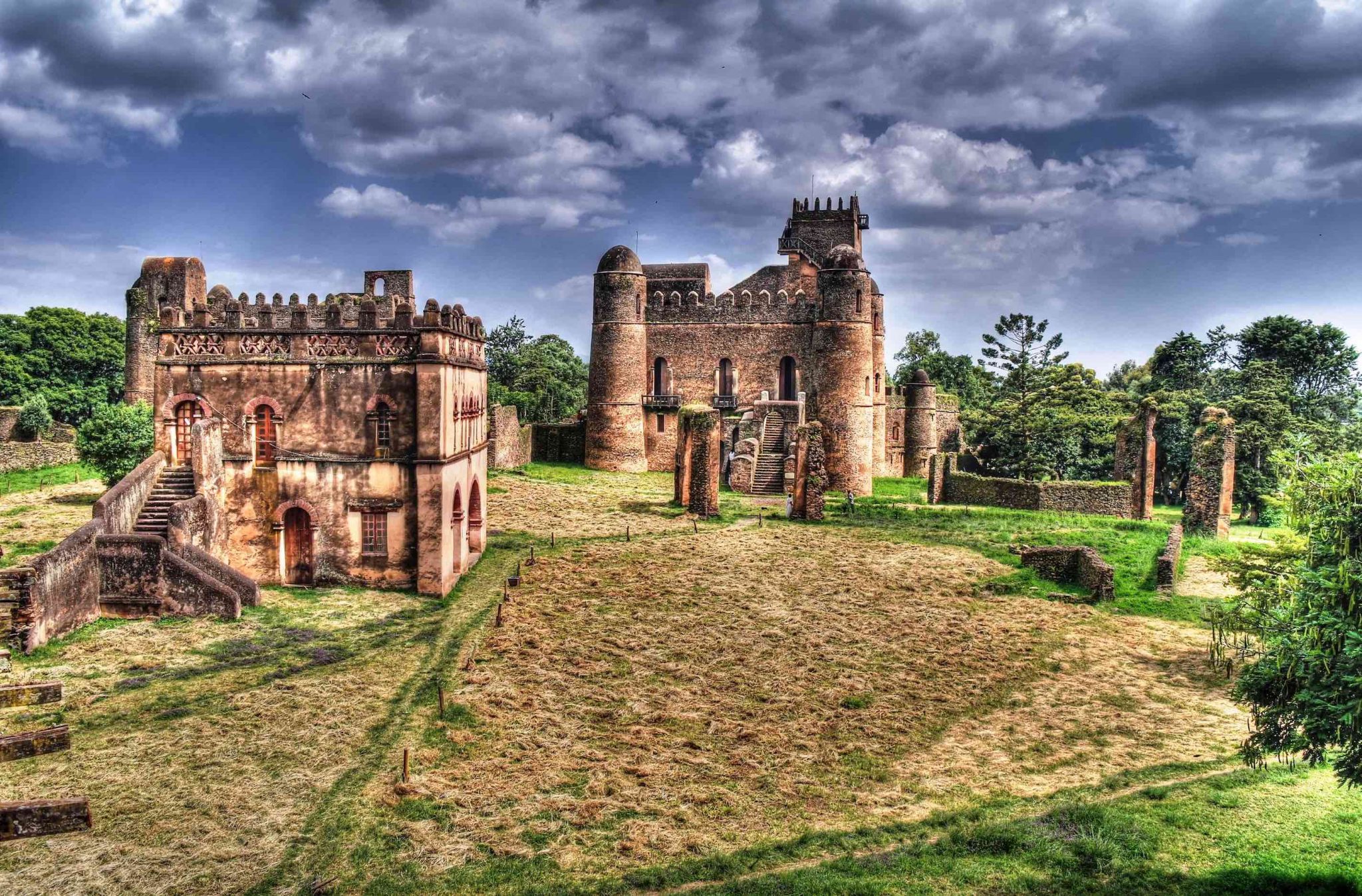 In the late 18th Century, Gondar added to its prominence with one of Ethiopia's loveliest churches, the Debre Berhan Selassie, a must-see monument. A little outside the town centre, you'll come across the famous Fasiladas Bath. It's a country home with a large pool, formerly the royal baths and still very much in use for a religious festival. Every year at Epiphany (Timkat, on the 19th January in the international calendar), the pool is filled, the bishop of Gondar blesses the water – then everyone jumps in! It's both a celebration and a renewal of the Christian baptism.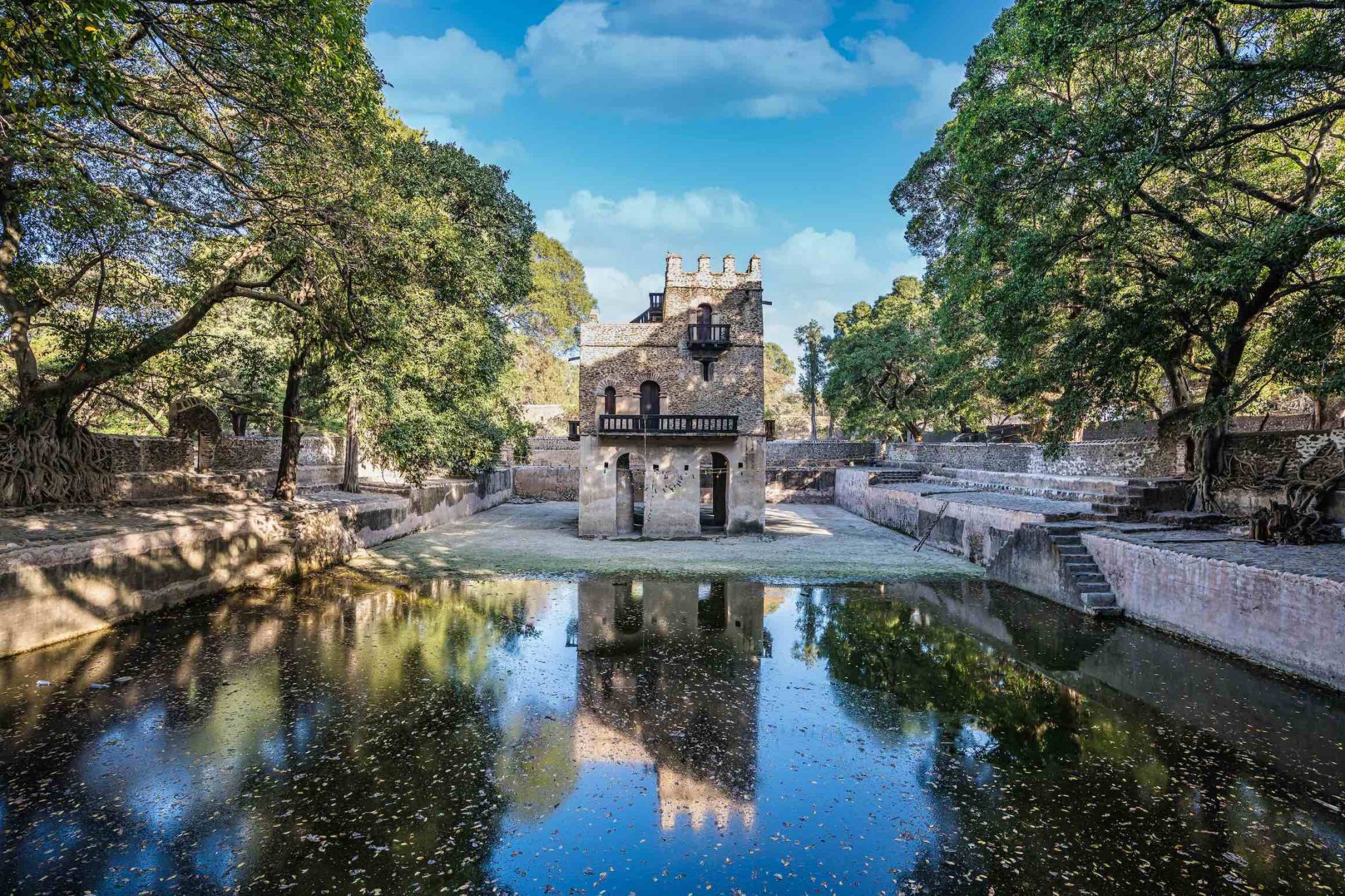 Gondar is not all about the past, however. It has a thriving market, known as the Saturday market, but open every day (its biggest day is Saturday). It's also blessed with an abundance of hotels, restaurants and street side cafes that cater to all budgets.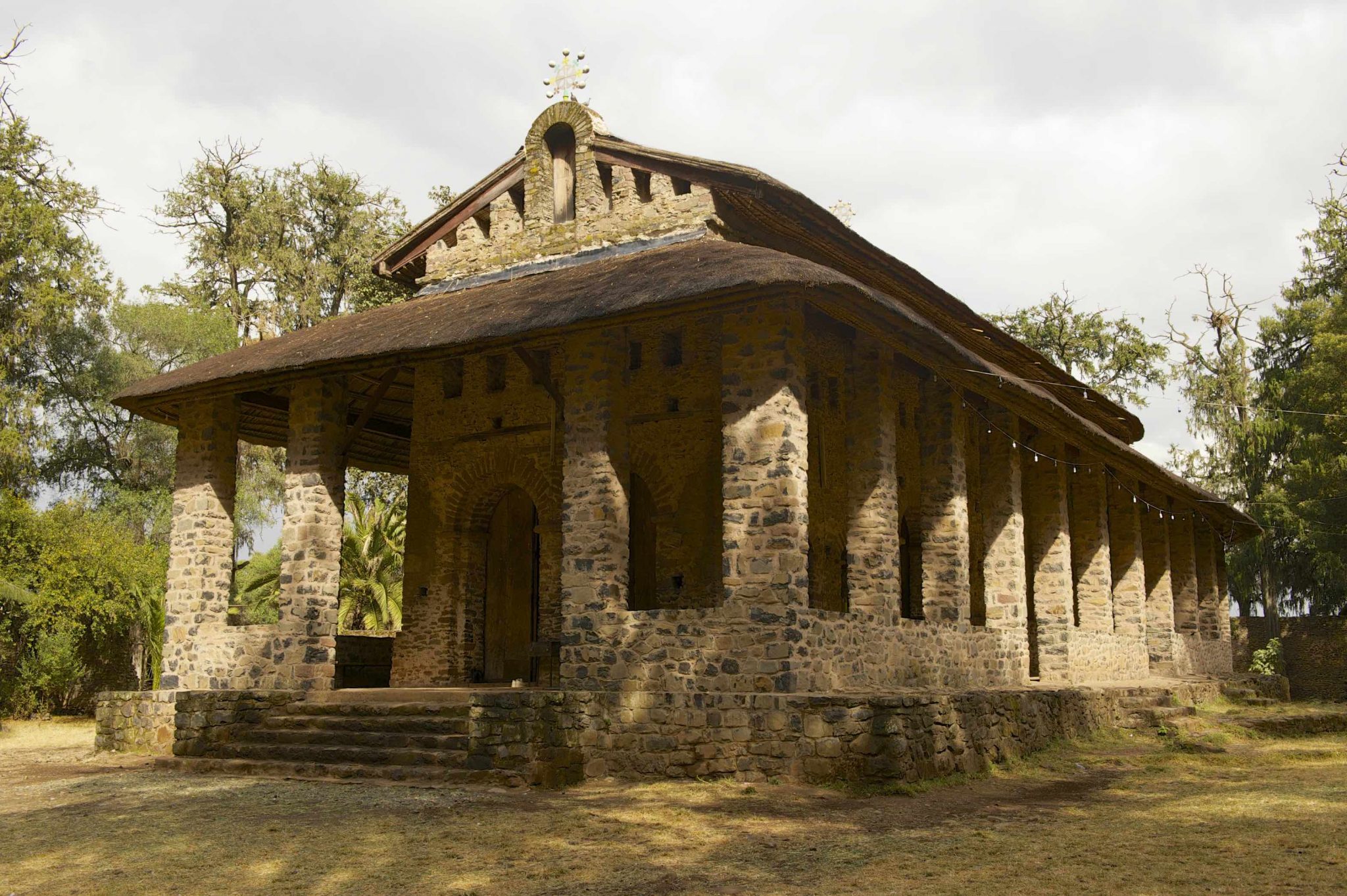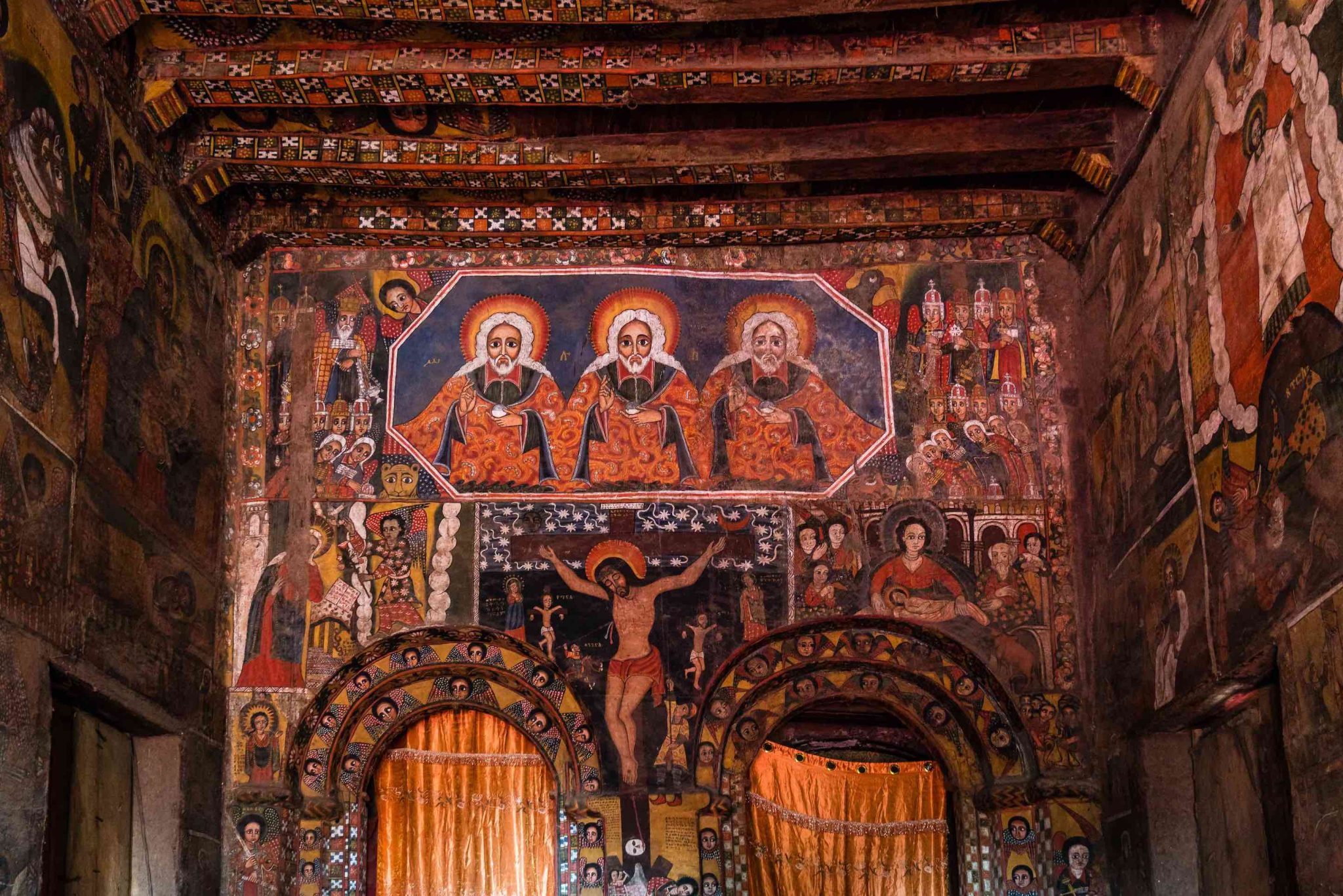 Gondar is an hour's flight from Addis Ababa, and easy to reach by road from Lake Tana. It's also the gateway to the Simien Mountains if you are a hiking or climbing enthusiast.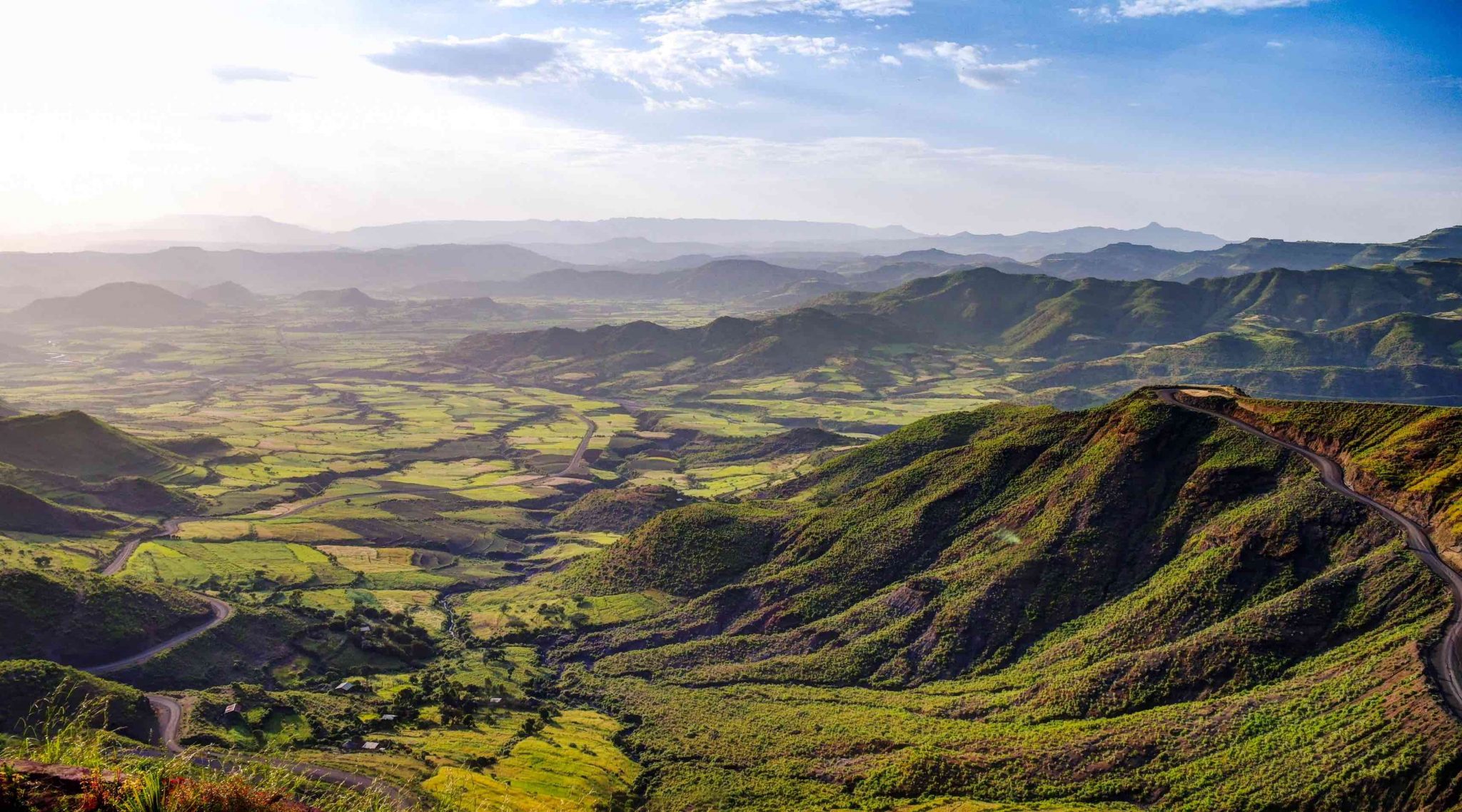 Lalibela
Legend says that the 12th century King Lalibela built the twelve churches of his mountainous new Jerusalem in record time, thanks to the archangels' nightly help. This heavenly workforce acted as his night-time detail, while human workmen toiled during the day. Lalibela, named for its famous church-building king, is unlike any town in the world. High up in the mountains and built half inside the hills, it looks and feels like a city of legend.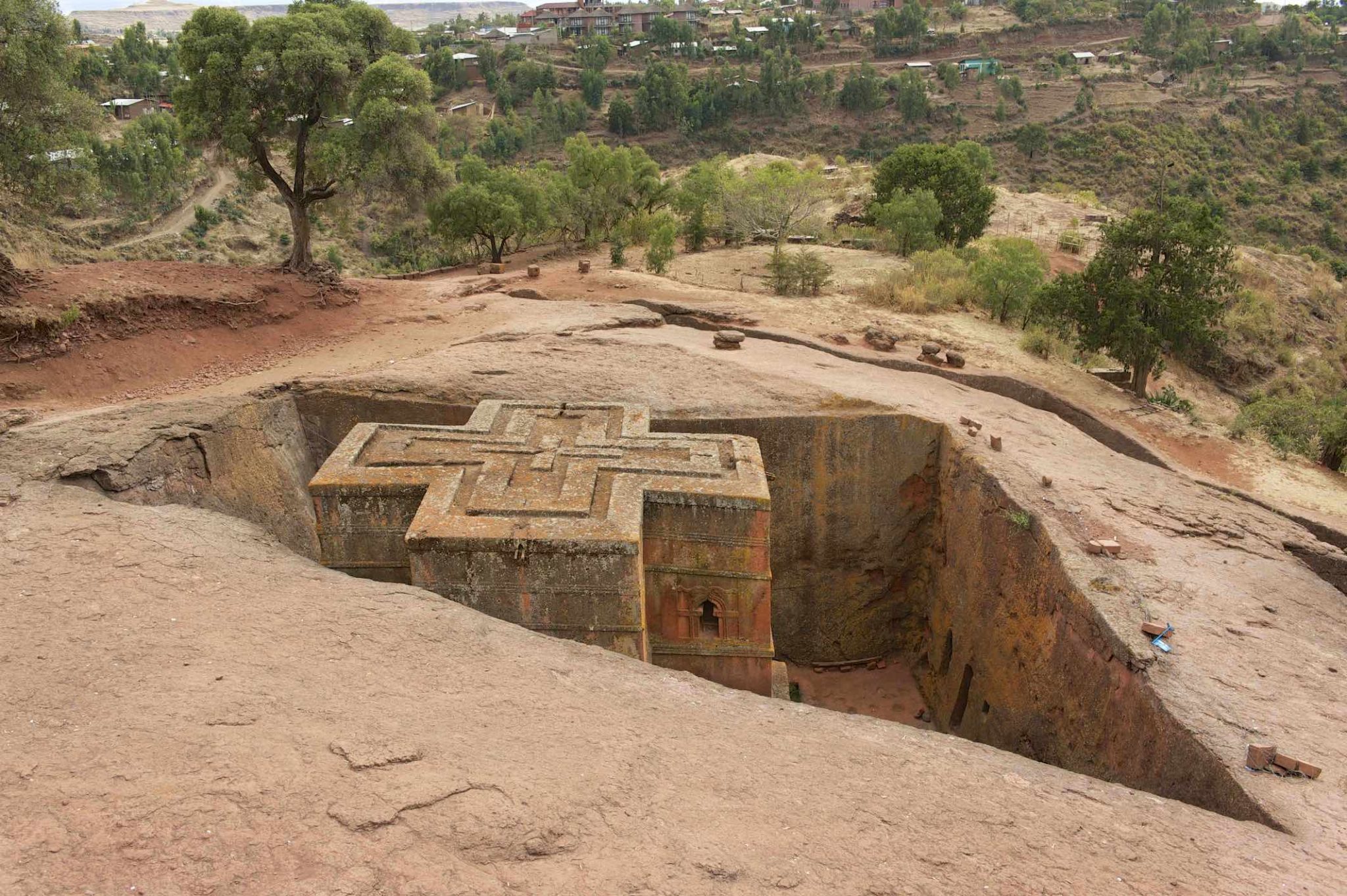 Its churches are unusual. Excavated directly from the rock, they were not so much built as sculpted. The most famous were dug out of the earth and hollowed out, like Bet Giorgys, St George's, a small church shaped like a square cross, or the Church of the Saviour, Bet Medhane Alem, a basilica surrounded by columns, with a barrel-vaulted nave. Bet Medhane Alem links via a tunnel to the smaller porched church of Bet Maryam, St Mary's. If you want to learn more, the Lalibela Cultural Center has displays explaining the history, legend and context of Lalibela.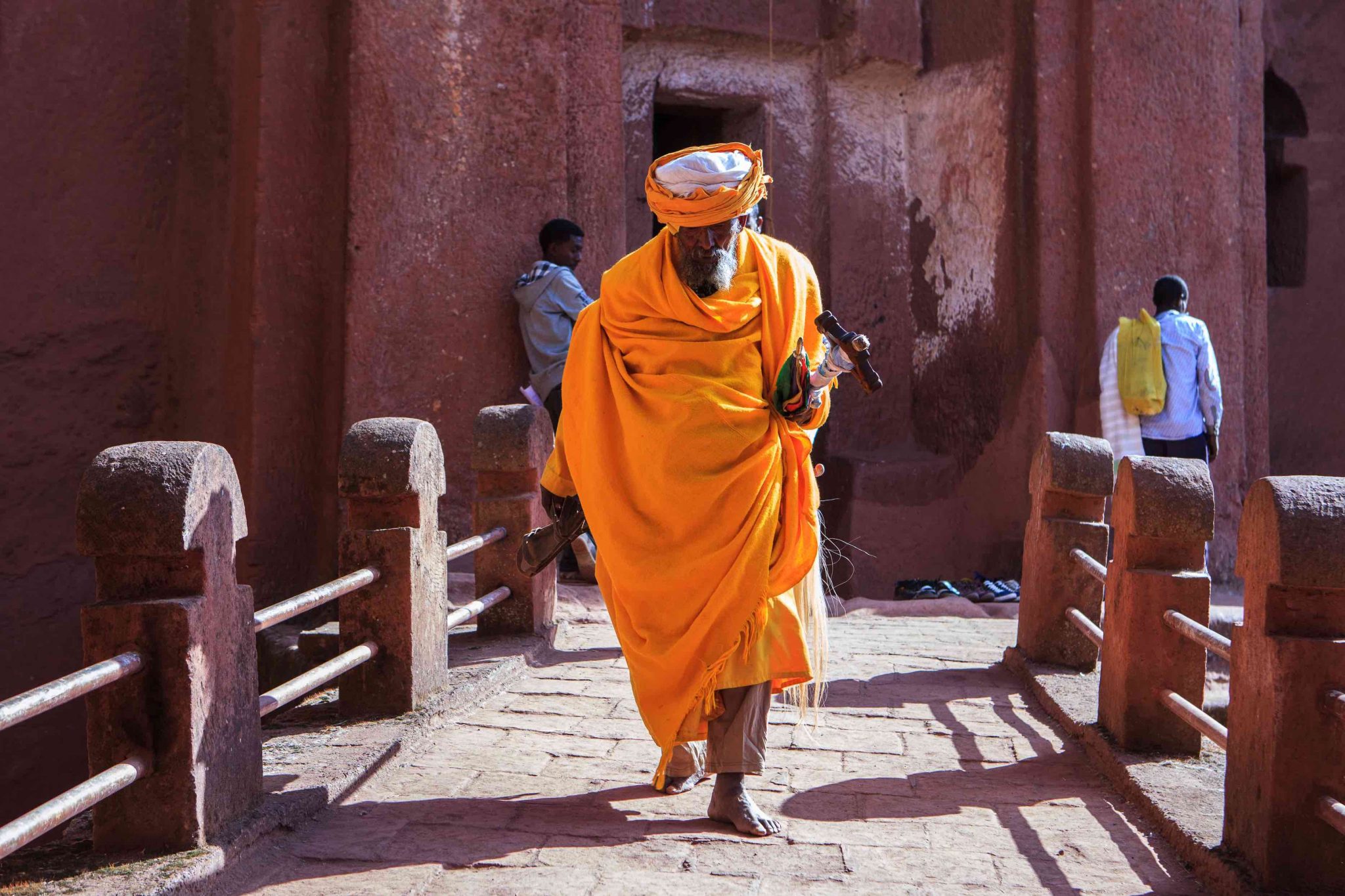 Lalibela is a sacred city – pilgrims and tourists visit in in large numbers. The streets heave with religious art, which priests and deacons make locally. As well as its splendid religious architecture, Lalibela is known for its round stone mountain houses, examples of vernacular architecture.
Beyond Lalibela, there are some stunning churches and monasteries in the mountain face, well worth a day trip.
Due to the remote location and the popularity of Lalibela, hotels and guesthouses can get very busy. To avoid disappointment, it is best to book your trip to Lalibela well in advance as part of an inclusive Ethiopia tour itinerary. Give yourself at least two days to visit. Tickets for the churches are valid five days.
You might think that my raison d'être is to sell travel products to my clients rather than teach them how to by-pass me. This couldn't be further from the truth! I have many clients who collect points and love to use them for upgrades and redemptions. My clients will however always require someone to arrange an element of their itinerary. With a booking like this,