Ask anyone about their fondest memories, and they will undoubtedly include fun trips with the entire family. A day with your loved ones is the perfect opportunity to bond with each other, learn new things, and have an eventful and joyous break.
The beach is among the most popular places to have a gala time with the family. It offers ample opportunities for members of all ages to indulge in activities of their choice. In particular, the beach is an idyllic spot to visit with kids. Not only do they have plentiful space to run around freely, but they can also partake in several events, from sandcastle building to gaining knowledge about visible marine life. 
However, a few specific considerations are a must for a trip to the beach with children. The essential beach packing list for families with kids covers the bare necessities one needs to keep the young ones safe, comfortable, and busy during a memorable day by the water.    
Sunscreen
Sunscreen is the most important item on any beach packing list for families with kids. Children, in particular, have delicate skin and are more susceptible to the harmful effects of the sun's rays. Since the warmth of the sun can be deceptive, and it is nearly impossible to keep kids in the shade at all times, try and apply the first layer of sunscreen on them before reaching the beach.
Furthermore, it is equally essential to continuously re-apply sunscreen on kids generously, all over their bodies and not just the face. An SPF lip balm is another must for kids, as is investing in an environmentally friendly sunscreen without any chemicals.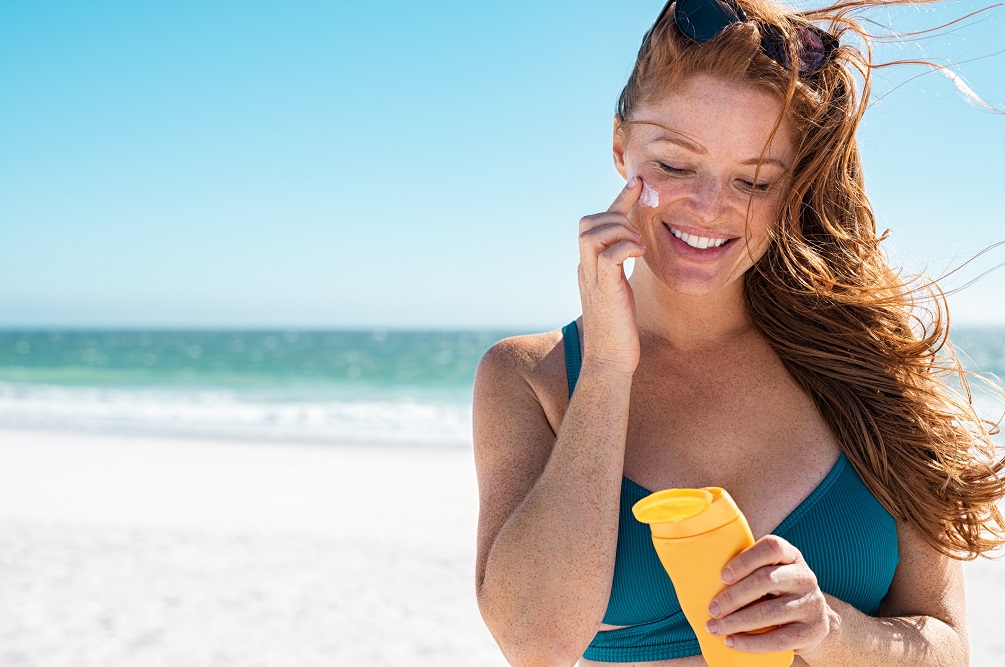 First Aid Kit
Be it for a road trip, an overseas vacation, or the beach, a first aid kit is essential on any packing list for families with kids. While we all wish for a safe holiday, accidents do occur, and it is best to prepare for them rather than run around frantically if something happens. 
On the beach, it's common for children to get minor scrapes and bruises while playing. Therefore, a kit with bandages for cuts, Band-Aids for scratches, and a few over-the-counter medications and antiseptic creams can prove to be extremely handy when required. You can also keep any personal medicine in the same box.
Another must-keep item in any beach packing list is bug spray. Depending on the surroundings of your beach, there are likely to be bugs in the vicinity. A bug spray over the sunscreen or a bug-repellent band can keep the tiny tots from getting those irritating mosquito bites.
Moreover, keeping in mind the present state of the world, your packing list should also consist of disinfectant hand wipes and sprays, hand sanitizers, and masks.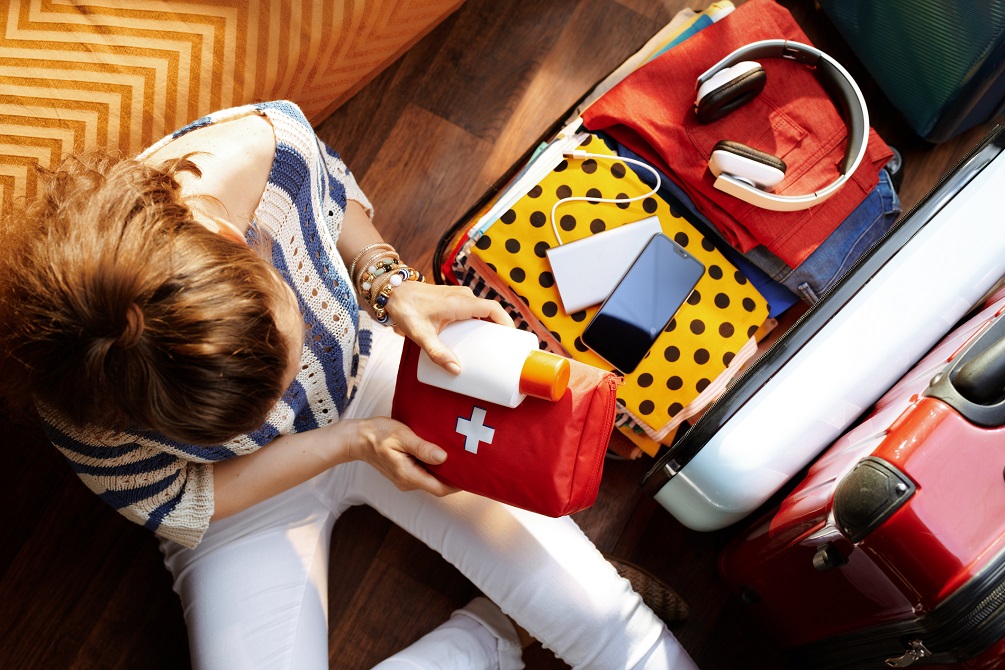 Clothing Essentials
Comfortable clothing and the latest in swimwear fashion are a given when preparing a beach packing list. However, you need to carry a few more clothing fundamentals when taking kids.  
Even the purest of sandy beaches have shells and sometimes glass on them. While tiny hard particles might not hurt adults, they can be discomforting for children. So, remember to take a pair of water shoes along with sandals for children. 
As for further protection from the sun, you'll need a hat and sunglasses too. And if your child is yet not potty trained, include a couple of swimming diapers.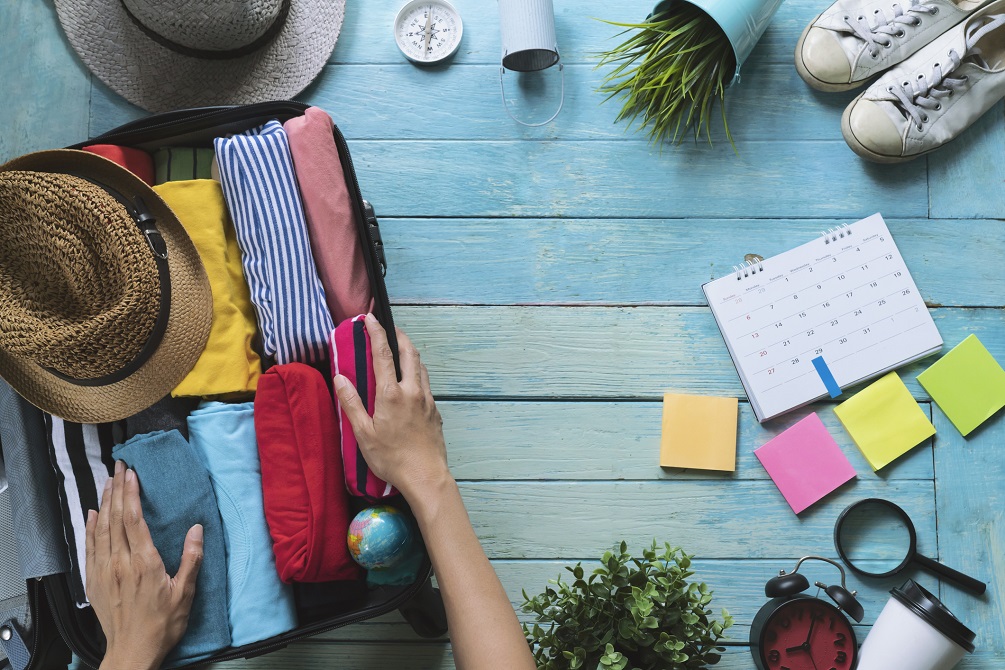 Food and drinks
The excitement of being next to the sea can make children forget everything, including food. Typically, beaches have cafes or kiosks selling a variety of snacks and drinks. However, not every beach has them, and if they do, sometimes the restaurants sell food at a marked-up price. 
Hence, it's a good idea to include a few eatables and drinks in your beach packing list for kids. Try and pack a mix of healthy and comfort bites. Chips and sandwiches are easy to eat. Fruits are better, especially when pre-cut, so kids can nibble on them while playing.
In terms of liquids, nothing beats water, the perfect drink to keep children hydrated. Still, since you are on holiday, it's okay to pack juice or a soda as a special treat.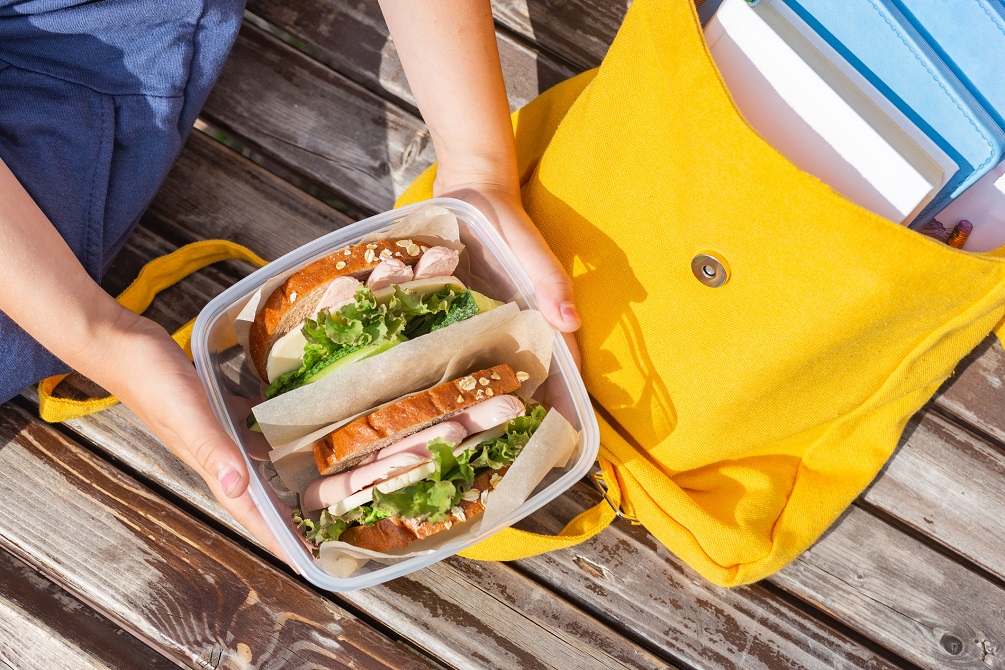 Beach essentials
Unless you're going to a known beach, it can get tricky when planning a day by the shore. It's thus advisable to carry a few beach essentials, whether it's a beach packing list for families with kids or not. 
One requires beach towels, for example, to dry off the water, and they can also double up as a place to sit on the sand. With kids, an additional beach mat is a more suitable choice. You can use it to spread the food, and children can even lie down on it if the sand is hot.
If you live near a beach, consider investing in a beach canopy. Easy to pack and carry in the car, a portable awning provides much-needed shade on hot afternoons.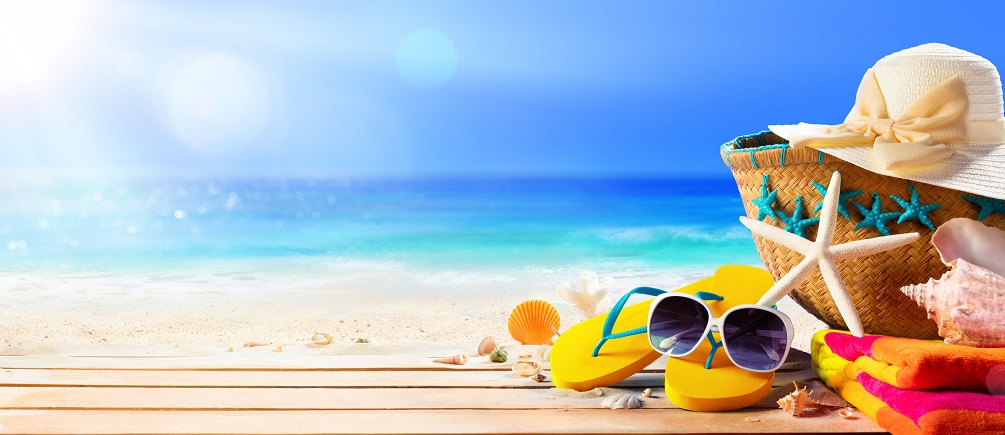 Bags and Carry-ons
Considering there are a few items to pack for a beach day with kids, you also need to plan for various bags. A beach bag for your towels and snacks is what most people bring. It is also worthwhile to have a waterproof backpack to store electronics, a book, and your first-aid kit. If required, you can even lock it. 
Additionally, pack a tote bag for all the wet clothes you'll have to take back. And there is no harm in packing a few Ziploc bags in case you have leftover food or need to protect your electronics from the water.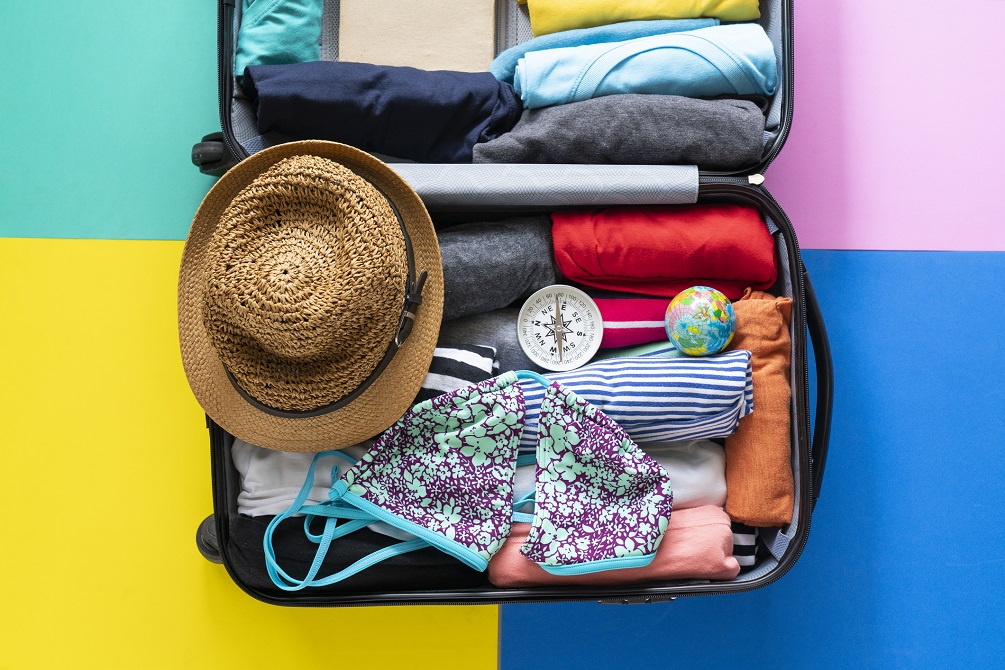 Electronics
Typically, the beach is the last place to carry electronics. The combination of sand and water can be deadly for most devices, and there is also the chance of items getting lost or stolen.
However, since we are so dependent on digital devices these days, the best we can do is take a few precautions for their safety. For your phone, buy a waterproof case, and instead of a standard camera, get a waterproof one. And if your child will use the phone, get a cover with a lanyard to save it from washing away in the water.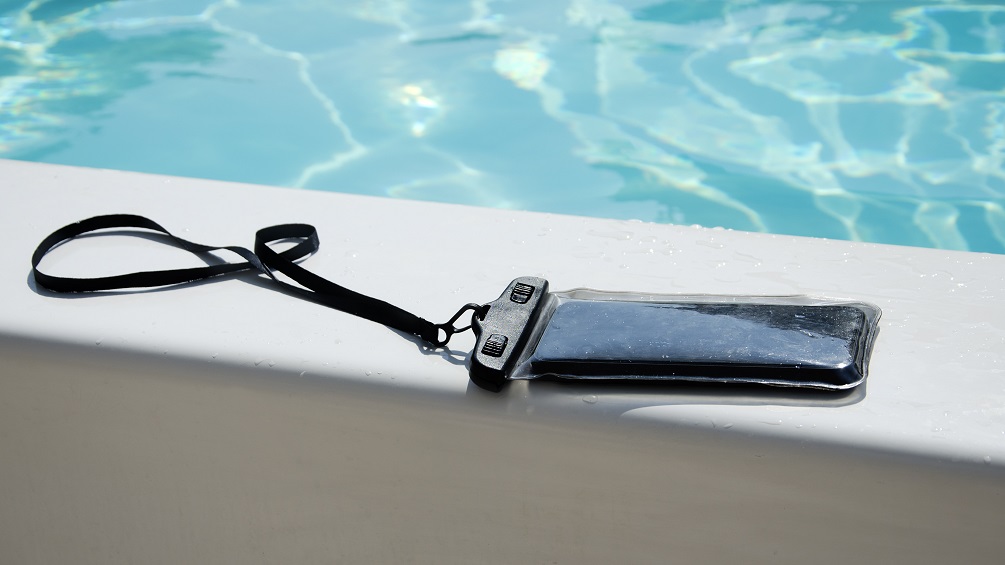 Beach Toys
Toys are an essential element of every beach packing list for families with kids. They do take up space but also make the entire beach experience more exciting for children. 
Swimming goggles, flippers, and floaties are the three basic items you'll need before sending kids into the water. 
On land, the possibilities are endless. A beach ball, plastic shovel and buckets for making sandcastles, a sifter to find hidden treasures, water guns, a kite, or a bubble-maker; the beach is a passport for kids to have an activity-filled day they will fondly remember for a long time.