Food is an important factor in everyday life. It's easy to find your favorite and fall into a routine of what to cook and when. But something is unlocked within you when traveling. Unknown flavors bombard the scene, in an overwhelming takeover of color, smell, taste, and appearance. But this is what makes traveling so special; the opportunity to try something different, something that may perhaps be out of your ordinary comfort zone. 
Costa Rica is a county like no other. The neotropical location allows for crops to thrive. An incredible diversity of food production is grown or harvested in-country, and the dishes that are created are incredibly simple, yet delicious. 
There are staples, of course. Many Ticos, an idiomatic term for a native Costa Rican, will have 3 main ingredients cooking on the stove at any one time: rice, beans, and coffee. What more do you need from life? Somehow, on their own, they taste great. But when they are added to other dishes, an explosion of flavor dances in your palette. Here are some of the foods you should try whilst in Costa Rica.
Gallo Pinto
You can't visit Costa Rica without trying Gallo Pinto. This dish is a very typical breakfast for many Ticos and tourists alike. Found on every menu, Gallo Pinto turns rice and beans into a dish worthy of starting the day. Take a spoonful of cooked rice and a spoonful of cooked beans, mix and cook together – it really is that easy. To spice things up, added extras such as coriander, onion, red pepper, and a dash of Lizano sauce. It can really elevate the dish. 
Depending on where you eat Gallo Pinto, you are likely to find a variety of extras accompanying the dish. Eggs, often fried or scrambled, and tortillas or the two most commonly found accompaniments, however, do not be surprised if you come across sweet plantain or a slice of local cheese.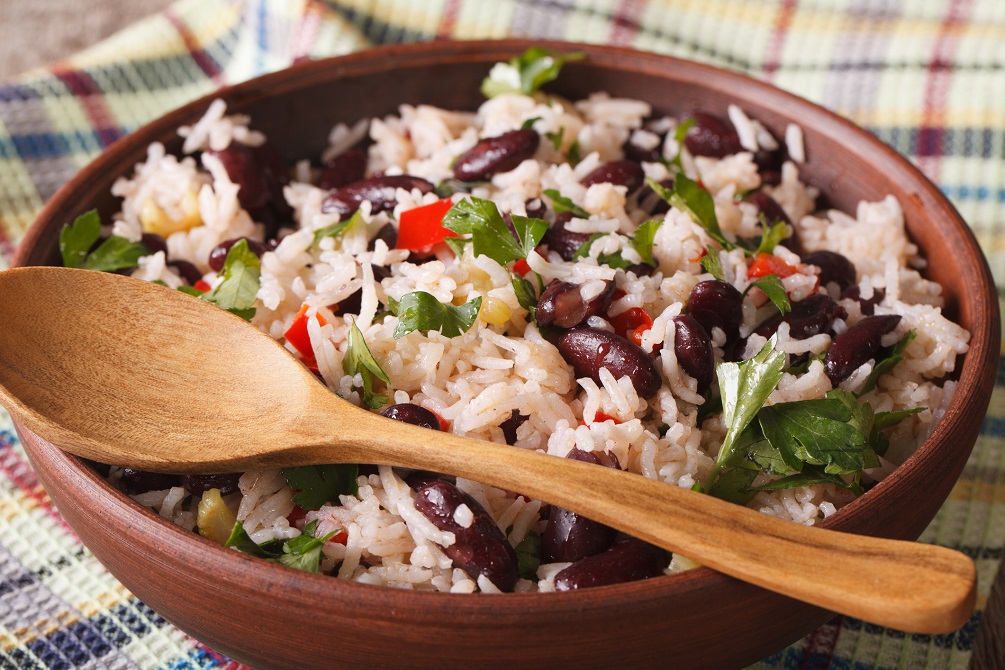 Casado
A casado is a dish primarily consisting of rice, beans, and protein – nothing fancy, but if done well, incredibly tasty. They are one of the most iconic, and most consumed, dishes in Costa Rica. You will often encounter casado's on any menu in sodas across the county. Sodas are family-run, smaller-than-restaurant, eateries found throughout the country. They are humble places, with cheap, and most importantly, delicious food. Each soda has a family variation of the typical casado, and the main protein could be anything, from pork to chicken to fish. 
Alongside the staples, you will often find a variety of delicious accompaniments, from sweet plantains to salad. Occasionally, you may be served vegetable picadillo; a popular dish, bursting with flavor and spices. It can be made with a variety of vegetables, from potatoes to chayote's.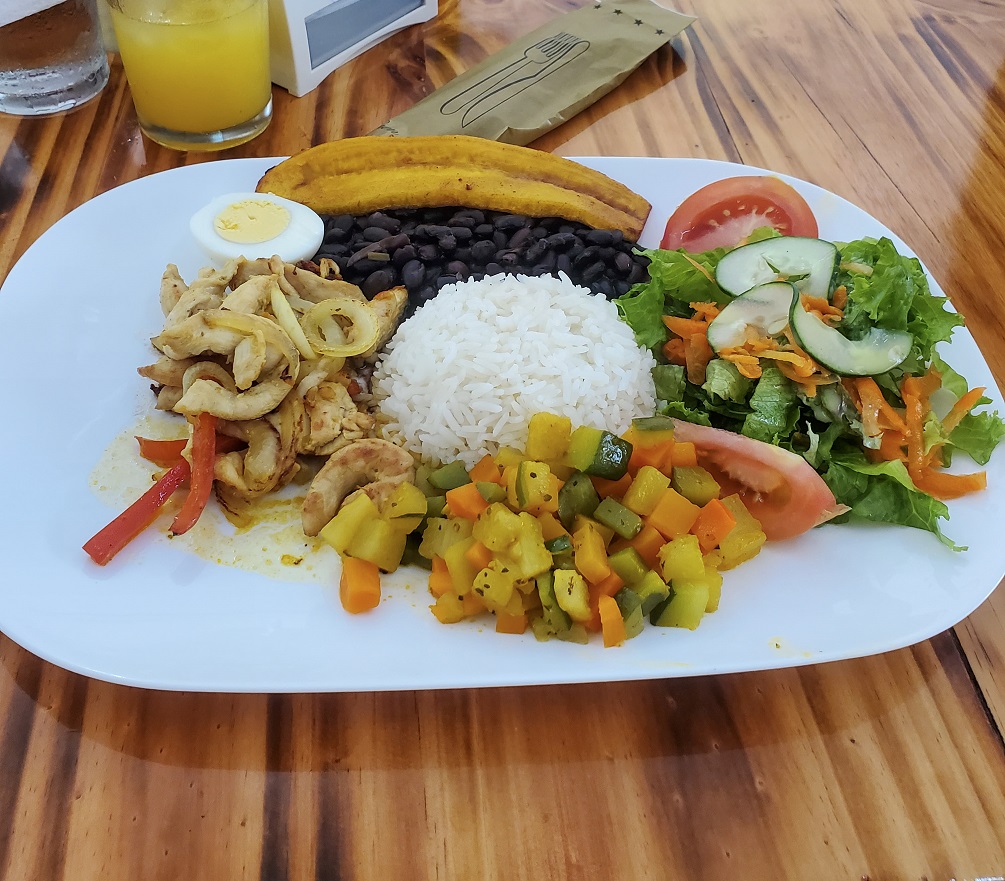 Tamale 
A typical Christmastime staple, tamales are relatively common across Mesoamerica. Each country will have its slight variation on how to prepare and cook tamales. Here in Costa Rica, a starchy corn-based dough is placed upon a banana leaf. On top of the dough, one can add desired fillings. Some opt for the simple bean, others venture to more experimental territories, using exotic flavors. Protein, such as pork, is used alongside a variety of vegetables. It is not uncommon to find olives, carrots, peas, or prunes within tamales. 
They are steamed within the banana leaf casing, in water that is often flavored with lizano sauce and eaten with a dash of chili sauce. Making tamales is a fun, family activity.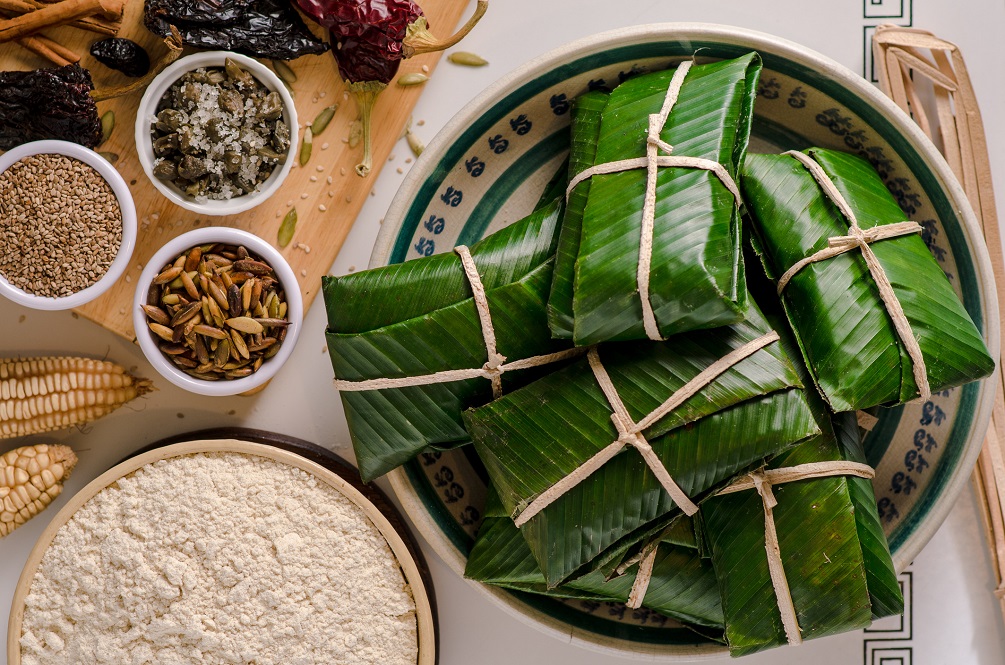 Ceviche 
What once originated from Peru, has now spread across the continent, reaching as far North as the United States. This is a fresh raw fish dish, cured in citrus juices. As with many other dishes, Costa Ricans have added their own flare to ceviche, and have found a harmonious balance of fresh and zingy flavors. 
The best place to try ceviche is in coastal regions of Costa Rica, where you can ensure that the fish is freshly caught. The fish is added to a mix of lime juice, minced onions, coriander, minced red pepper, salt, and pepper. To add a little crunch, a side of toasted tortillas is normally found accompanying the ceviche dish.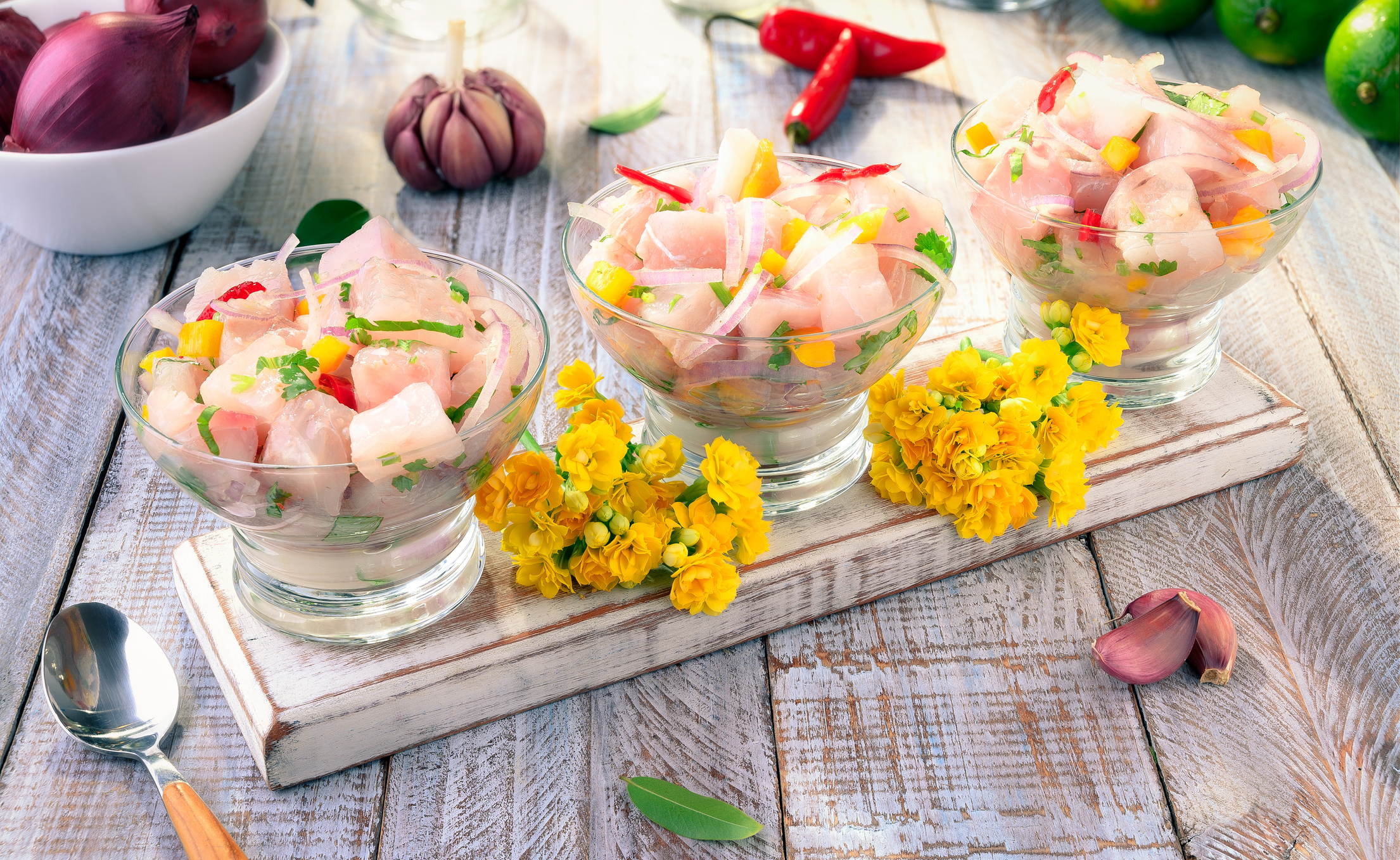 Patacones
Go to any bar or Soda in the country, and you will likely stumble upon patacones. Essentially, the Latin American version of French fries. Take a green plantain and smash it until it's thin and round. Deep fry until crispy and add lots of salt. The perfect coupling with a local beer. 
They can be eaten as they are or spruced up to the next level. You may find patacones served with a variety of accompaniments, from refried beans to Pico de Gallo (a traditional sauce with lime, tomato, onion, and coriander).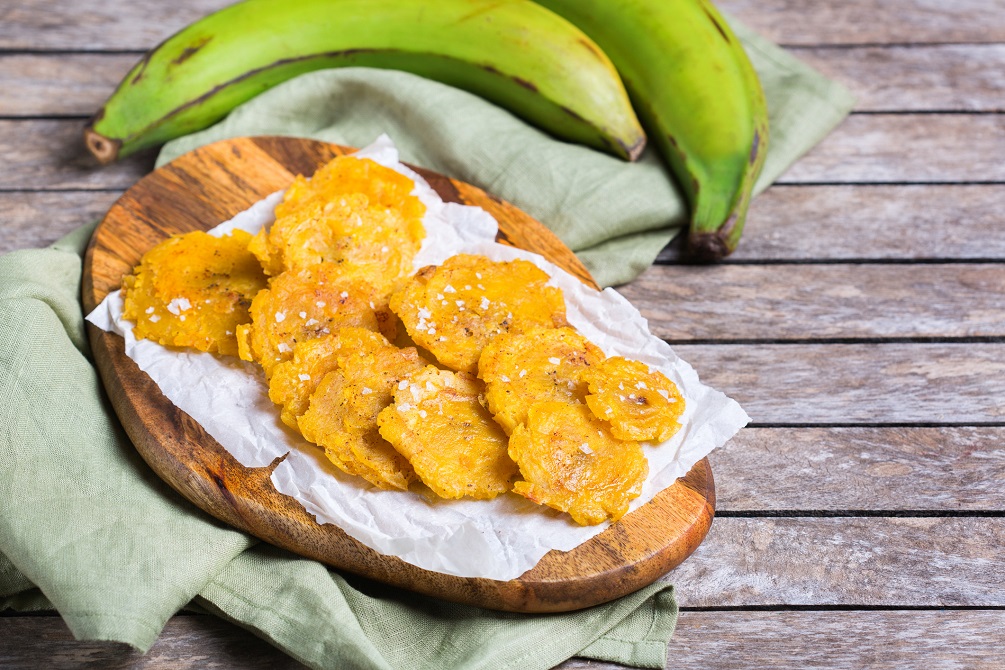 Sopa Negra 
This dish is a celebration of the humble bean. Cooked to perfection, alongside a special variety of coriander, onion, and garlic, sopa negra incorporates the flavorsome bean broth, beans, and rice. Various toppings can be added, depending on preference. Personally, I like adding a boiled egg, spring onions, red pepper, and more coriander sprinkled on top. It is incredibly simple, but delicious and filling! 
Tres leches 
If you're a lover of sweet treats, tres leches are for you. This Central American dessert is popular among Ticos and contains, you guessed it, 3 different kinds of milk: condensed milk, evaporated milk, and whole milk. Stay clear if you're lactose intolerant. 
This is a dense cake, soaked in milk until deliciously moist. Smothered in cream, the sweetness is just right. All in all, the cake is like one giant sponge designed to soak up the milk syrup. 
One this is clear about the Tico cuisine: it is simple flavors that never fail to pack a punch. More often than not, the same ingredients are used for a variety of dishes. However, each ingredient is used in a unique way to create different flavors and textures. Baked, raw, cured, fried, and boiled are just some of the ways the ingredients of Costa Rica are altered to create one unique, Tico cuisine.