With Halloween fast approaching on every Autumn-lovers calendar, many of us are full into the spirit of the spooky season. As the leaves start to fall, you might find yourself searching for more ways to embrace the season- after all, there are only so many pumpkin patches, scary movies, and haunted houses you can take. Well fear not, we've got a brand new way for you to celebrate your witchy side.  
Why not plan a last-minute vacation to one of the scariest travel destinations in the world?  Here, we have compiled a list of ten must-sees, dark tourism attractions for this Halloween season. 
What is Dark Tourism?  
Dark tourism is a new travel niche that focuses on the dark, devastating and spooky. While there have always been "dark tourism" attractions such as memorials at sites of death and suffering or underground catacombs, it is only recently that it has gained enough popularity to become its own motivation for travel. Halloween and gore enthusiasts from all over now travel the world to embrace their next jump-scare. It is also considered to be a controversial niche,  with some anthropologists calling into question the morality of visiting gravesites and drawing attention to historical atrocities. Many agree, however, that it is a way of paying respect to the lives lost through tragedy. 
The Spooky Scale:  
1-Gives me a chill  
2-I need a friend to hold onto  
3-You couldn't pay me to spend the night here  
4-Get me out of here, pronto  
Hoia Baciu Forest  
Spooky Rating: 2-I need a friend to hold onto 
Description: If we asked you to imagine a haunted forest, what would you see? Are there wretched, twisted tree skeletons and a thick fog? You might as well have described the Hoia  Baciu Forest. Located on the edge of Transylvania (which is worth a Halloween visit on its own), this forest has been dubbed the "Bermuda Triangle of Romania", "The Most Haunted  Forest in the World", and is also said to be home to the creatures of several supernatural local legends. Many have been said to disappear here, and even alien sightings have been reported.  We recommend one of the nighttime tours if you want to amplify Hoia Baciu's eerie atmosphere and maybe even hear some of these myths and ghost stories at their origin site.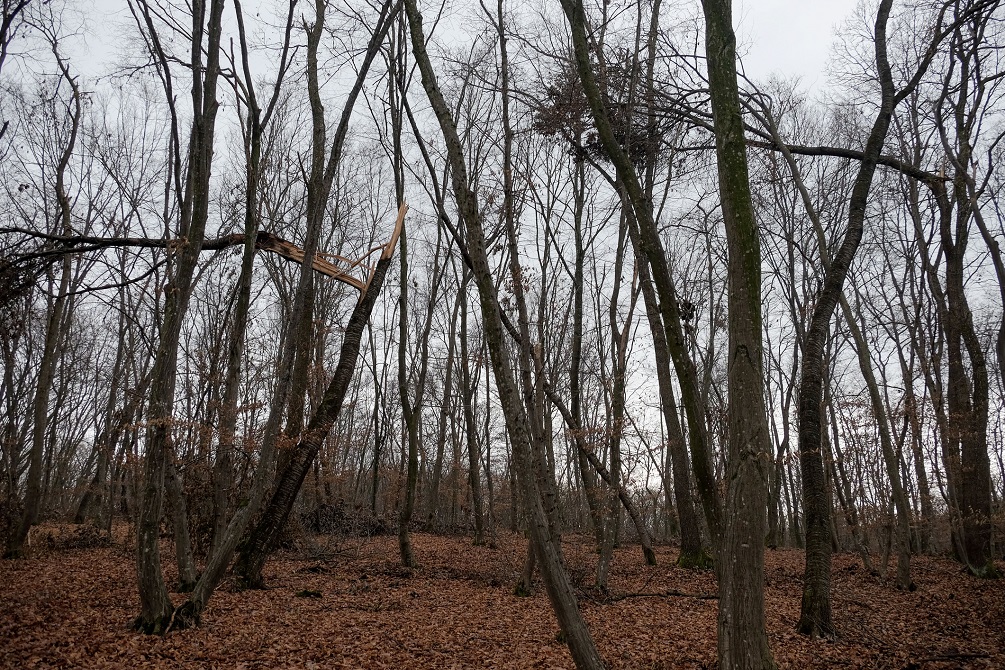 Salem  
Spooky Rating: 1-Gives me a chill  
Description: You probably recognize the town of Salem from its famous witch trials of 1962.  The witch-hunt began after the "afflicted" began acting strange and claiming their neighbors has bewitched them. Though complaints were mild at first with the "afflicted" making strange noises and hiding under furniture, after time they evolved into complaints of spirits stabbing and choking them. Many of the accused ended up being executed during the trials, but the  "disembodied spirits" were later found to be real, living citizens which lead to 150 arrests.  Today, you can visit the Salem witch museum to learn about the trials, as well as how witchcraft has evolved into Wiccan and Pagan religions.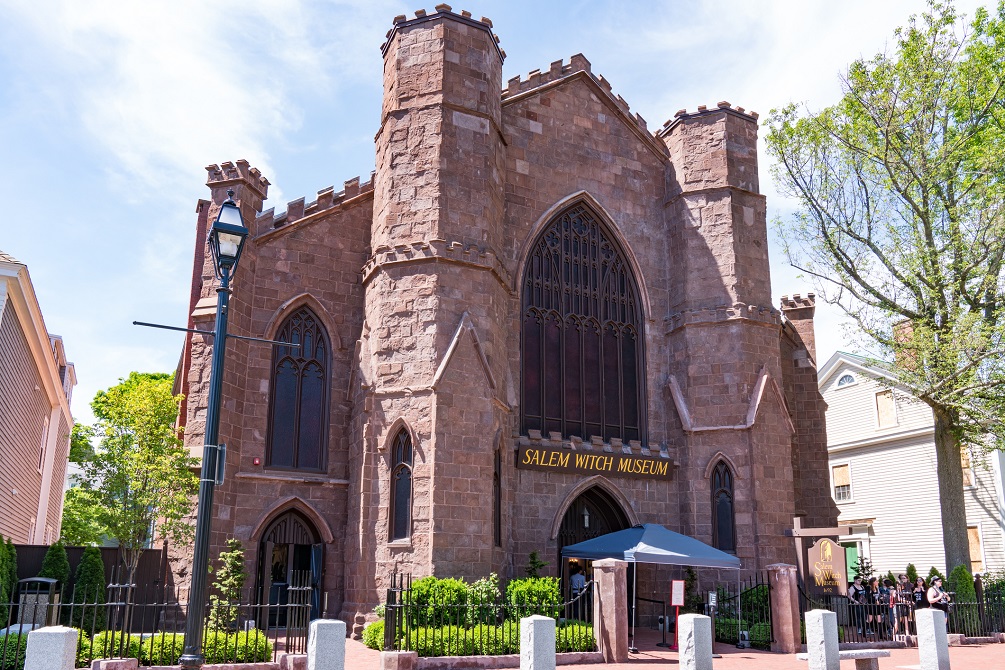 Pripyat, Ukraine  
Spooky Rating: 3-You couldn't pay me to spend the night here 
Description: There's something unnerving about the starkness of an abandoned town, and  Pripyat is probably the scariest of them all. Evacuated during the Chernobyl nuclear disaster of 1986, this decaying town will induce chills as you dwell in the emptiness. Children's hospitals, nurseries, and amusement park attractions are amongst the spookiest locations photographs of which have gone viral internationally for their hair-raising, decomposing condition.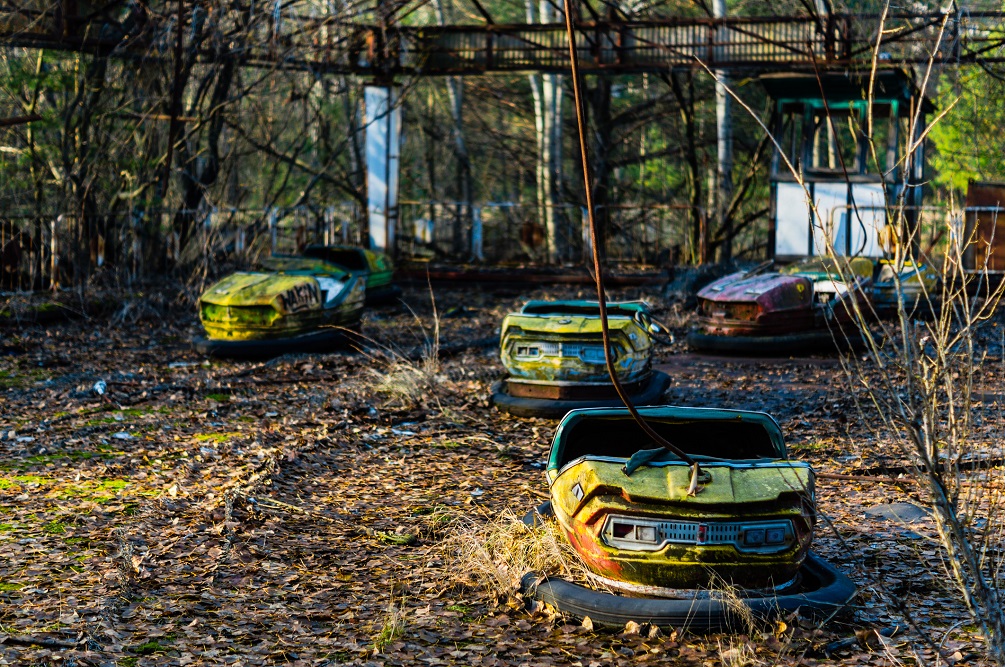 Town of the Dead, Russia  
Spooky Rating: 2-I need a friend to hold onto 
Description: What looks like an eerily beautiful ghost town made of stone is actually a  medieval crypt village- a collection of 99 (and some 10, 000 corpses) windowed crypts nestled into the hillside. While there is an unsettling feeling attached to visiting an aboveground gravesite of this magnitude- and locals believe that entering is bad luck- historians and tourists alike state that a trip to the town of the dead can actually help to make peace with your fear of death.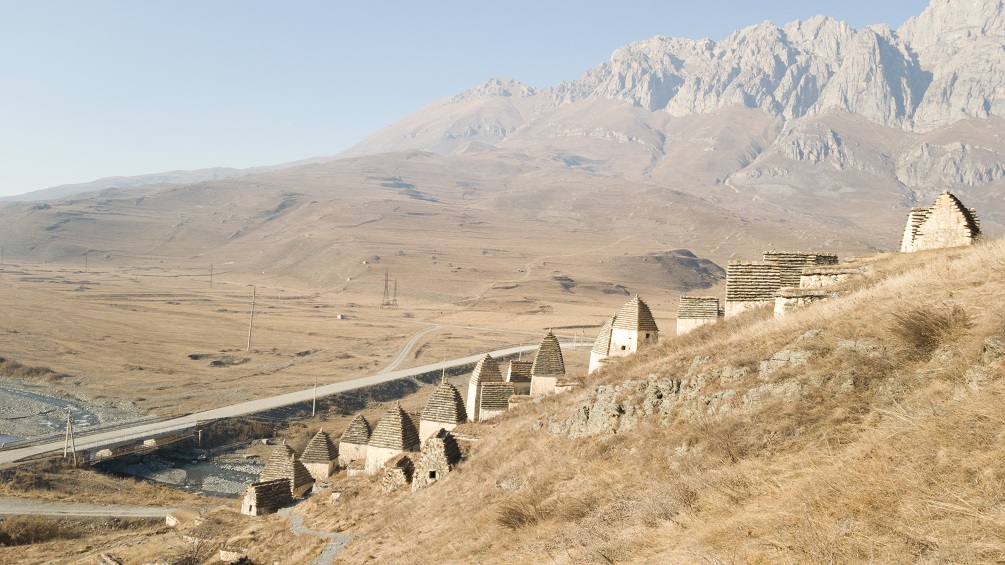 Chapel of Bones  
Spooky Rating: 3-You couldn't pay me to spend the night here 
Description: Sedlec Ossuary was a close runner-up for the "church built of skulls" spot on our list, but by the sheer volume of skeletons alone, the Chapel of Bones in Portugal had it beat on the spooky scale. Built from the bones of over 5000 corpses who were buried in Évora gravesites that were dug up to repurpose the "valuable land". Though the chapel was built by  Monks with good intentions- to avoid condemning the souls whose gravesites were disturbed we can't help but feel that the skulls, bones, coffins, and desiccated corpses seem a little scary.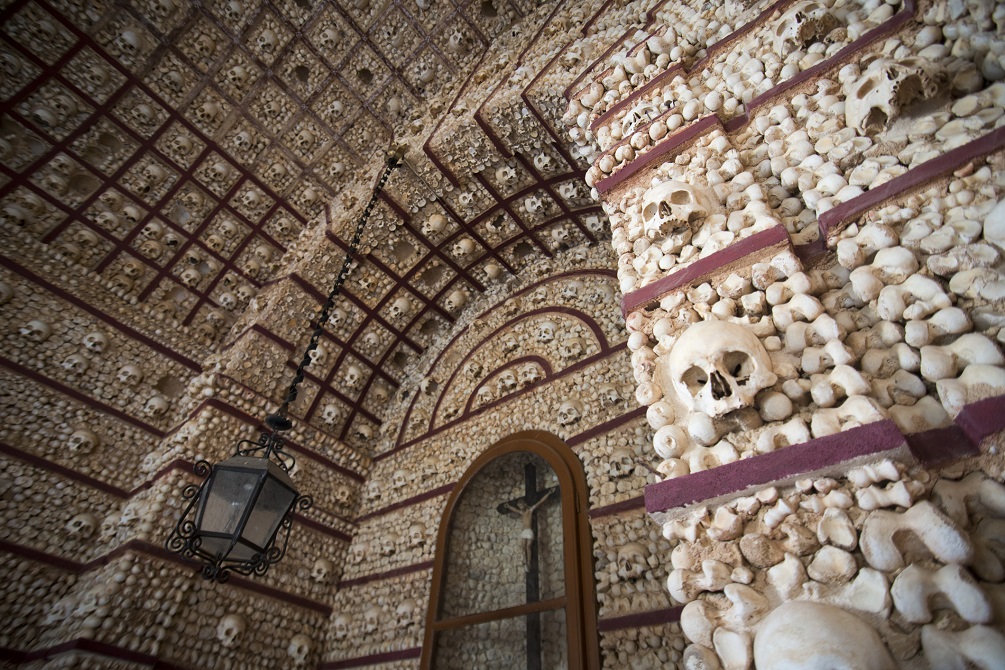 The Myrtle's Plantation  
Spooky Rating: 4-Get me out of here, pronto 
Description: If hauntings are your personal favorite brand of spooky, you need to hear about this haunted hotel. The Myrtle's Plantation is a 1976 home in Louisiana, USA. As is true on many historic plantations, guests have reported seeing the ghost of enslaved men and women during their stay. In Myrtle's case, these apparitions have even been caught in photographs, the most popular of which is "Chloe", who was a handmaid. Not only has it been titled "the  South's Spookiest House" by National Geographic, but it is also universally accepted as one of the most haunted hotels in the world. Eek!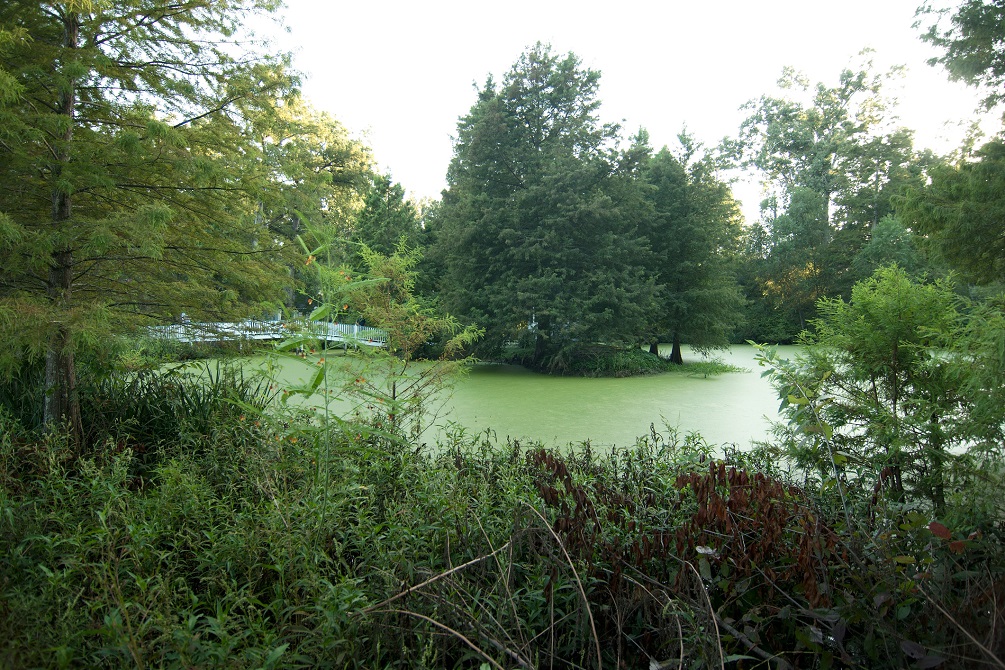 St. George's Church  
Spooky Rating: 3-You couldn't pay me to spend the night here  
Description: Oh boy, as far as freaky churches go, this one might even give the Chapel of  Bones a run for its money. This abandoned, 14th-century parish is located in a small community just outside of Prague. Why was it abandoned? Well, the roof collapsed during a  funeral service in 1968 and the congregation began to believe St. George's was haunted. In  2012, a local artist came up with an idea to help save the church's remains and created an installation of 32 "ghost" partitioners sitting in pews and dwelling through the halls. Some tourists have stated that the eerie feeling was too overwhelming for them to continue past the door, but the project has been a success and tourism dollars have managed to raise the funds needed for the historic preservation of Renos.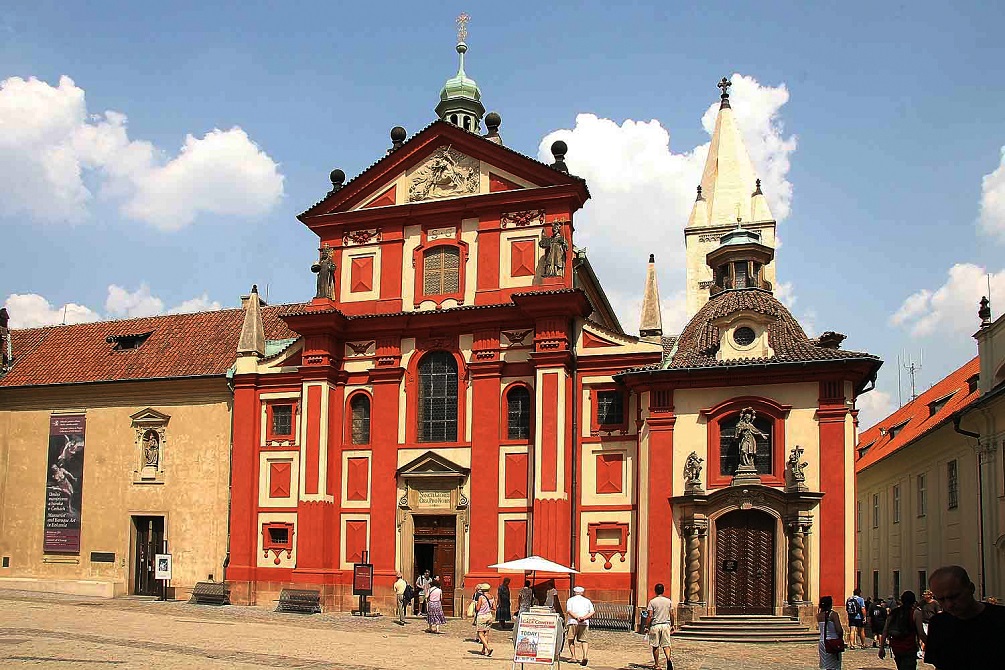 Island of the Dolls  
Spooky Rating: 4-Get me out of here, pronto 
Description: Maybe it's the sheer number of horror movies and spooky urban legends that revolve around a possessed doll, but this island in Mexico is what nightmares are made of. At face value, witnessing an entire island full of decaying and mutilated dolls hanging haphazardly from trees is spine-chilling, but its dreadful past gets even darker. Don Julian of  Xochimilco found a young, drowned girl washed up on the shore. Not long after, a doll followed. Don Julian hung the doll in a tree. Perhaps driven to madness, he then spent the next 50 years fishing disheveled dolls from the canals and trash and hanging them around the island. The weirdest part? Don Julian was found drowned in the canal himself in 2001, exactly where the girl had been discovered. Whether or not the girl ever existed has been called into question, but we must admit, the whole narrative is too spooky to ignore.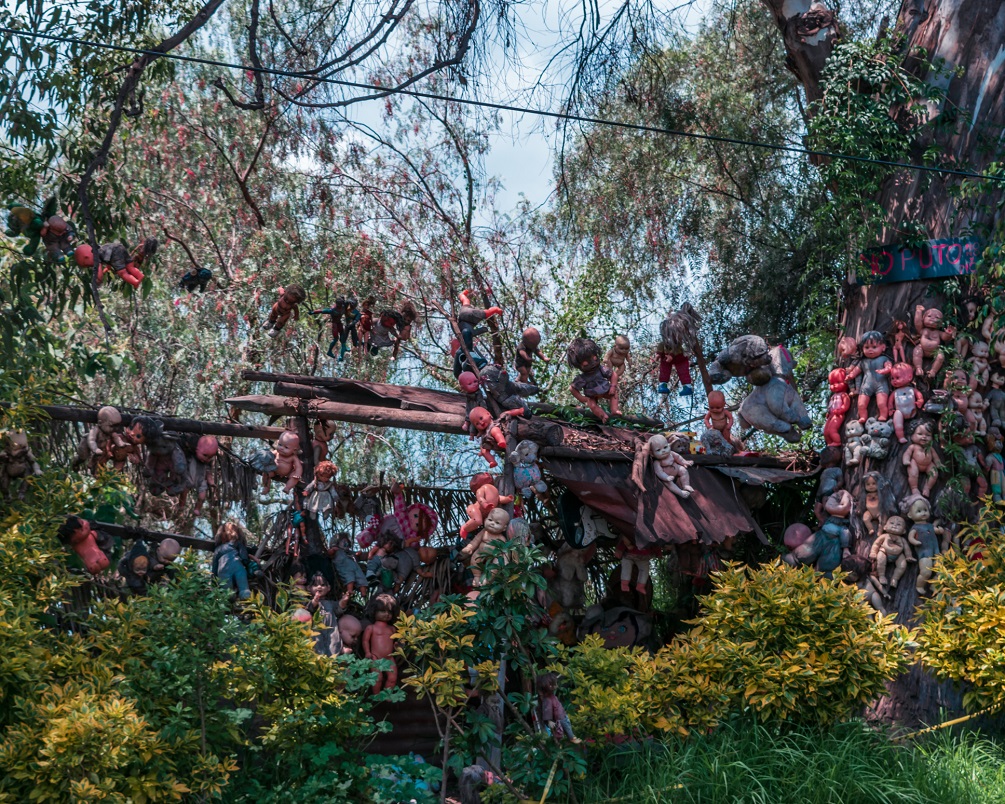 Poe Cottage  
Spooky Rating: 1-Gives me a chill 
Description: Listen, not all of us can handle the most haunted destinations around the world,  but that doesn't mean you need to give up on the idea of a spooky Halloween holiday. Are there any poetry lovers out there? Surely, you've read the works of the melancholy, ever brooding Edgar Allan Poe. If Halloween were a poet, we're pretty sure he'd be the one. Poe cottage is his private residence-turned-museum and you know what? It's a little bit creepy. 
This New York City home looks as though it is been frozen in time, and a late Autumn visit will guarantee you property full of bare skeleton trees. Keep your eyes out for ravens flying overhead!