Once upon a time in Quang Ninh province in North East Vietnam, just a day trip East from Hanoi, lay an untouched, mystical natural wonder where limestone peaks jutted from turquoise green waters surrounding pristine beaches. This place was to become the most popular of all Vietnamese tourist destinations, Ha Long Bay. Now overrun with whole fleets of cruise ships and tourist debris, Ha Long Bay may have slightly lost its charm. All is not lost however, because there's a new bay in town…
And while Lan Ha bay is not new exactly, it is decidedly underrated! Lan Ha Bay has been slowly gaining a reputation as the new go-to place for discerning travellers, free from the swathes of swim-suited foreigners you'll find in Ha long. Lan Ha Bay, lesser known yet no less jaw-dropping, is a series of 400 islets and sandy shores, situated just south of Ha Long, near the larger rocky island of Catba. Rugged Catba Island is a charming, hiker's paradise with cheap hotels and even cheaper massage parlors, well-known among backpackers for its hiking and wildlife. But, much more than that, Catba is the perfect jumping-off point for those wanting to cruise the infamous bays of Northern Vietnam without wading through the commercial tour groups on the mainland.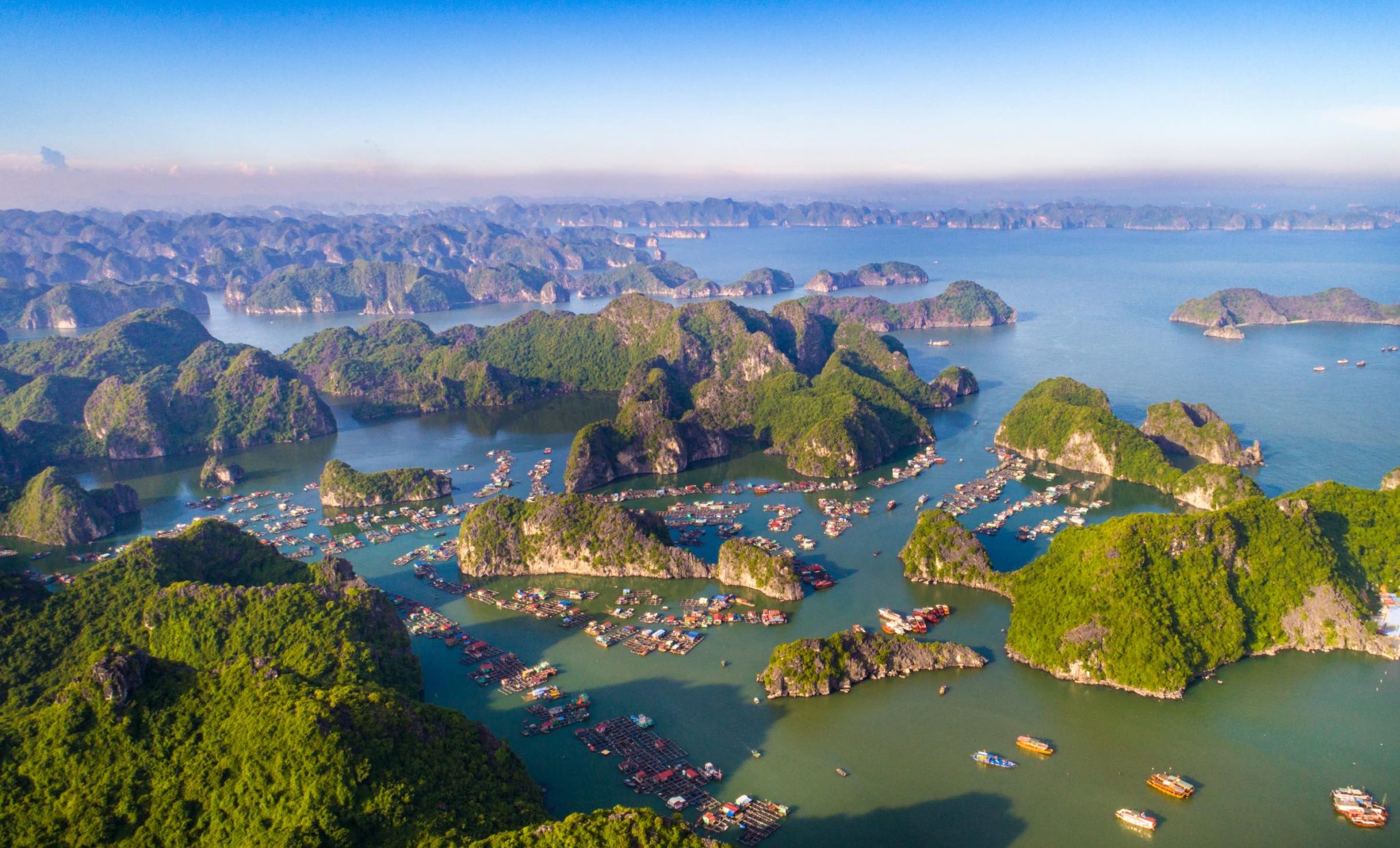 Experiencing the rustic joys of Catba
From Catba you can get involved in a whole range of sports and activities, some water-based, others not. Kayaking, snorkelling and scuba diving are all popular among visitors, some even getting their PADI licence on the island. Inland a little from the main town, you'll find Catba National Park where you can embark on both easy and difficult hiking adventures! For adrenalin junkies, rock climbing is also a big deal on Catba, thanks to the karsts and overhanging cliff faces. 'The hive' climbing route amid butterfly valley is most well-known and deep water soloing is another wild option!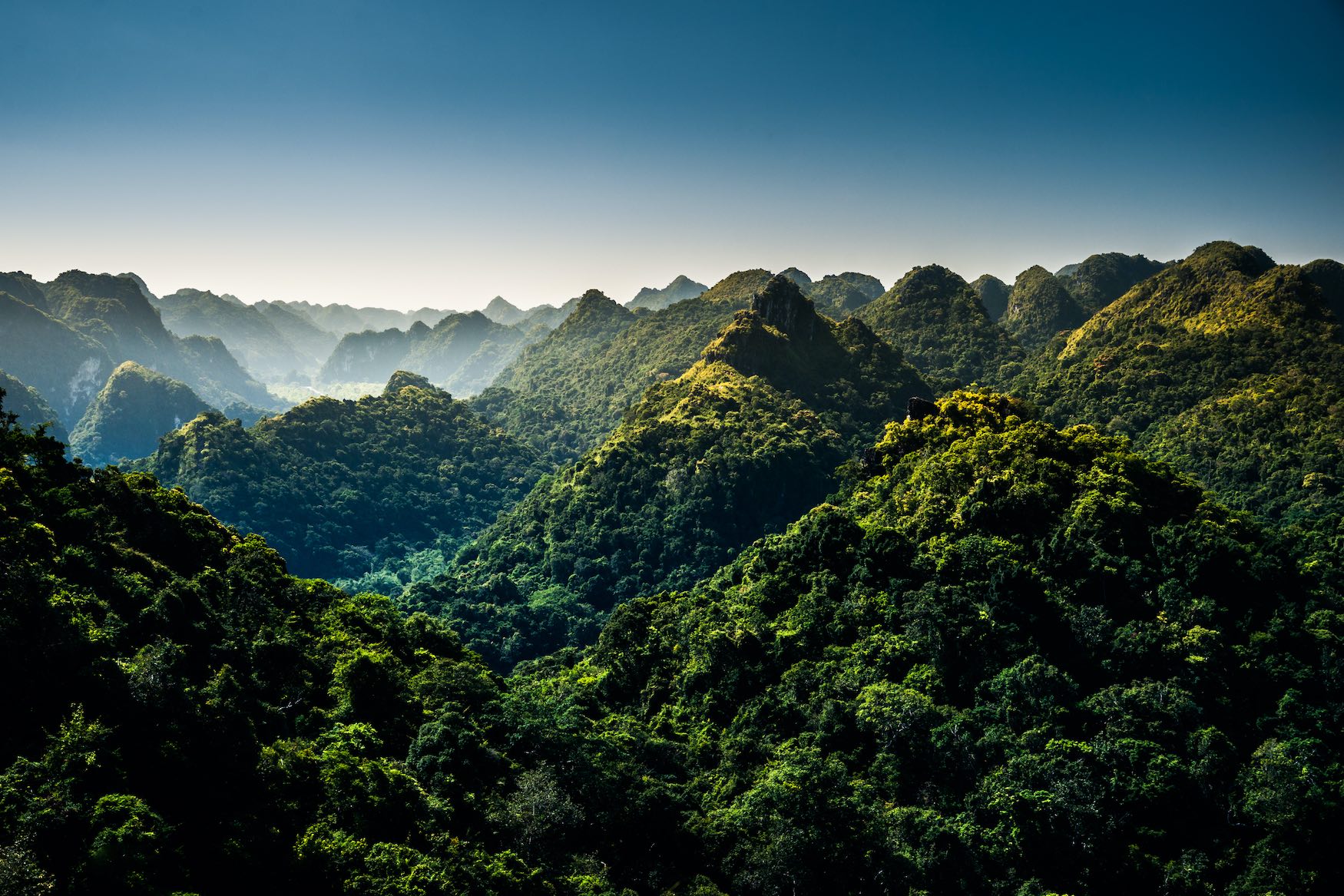 For those interested in local culture, try visiting a farming village or discovering the historic Canon Fort and Hospital Cave. Neighbouring Monkey island is also worth a shout out, and if you enjoy getting mugged mischievous macaques then it's a must-see!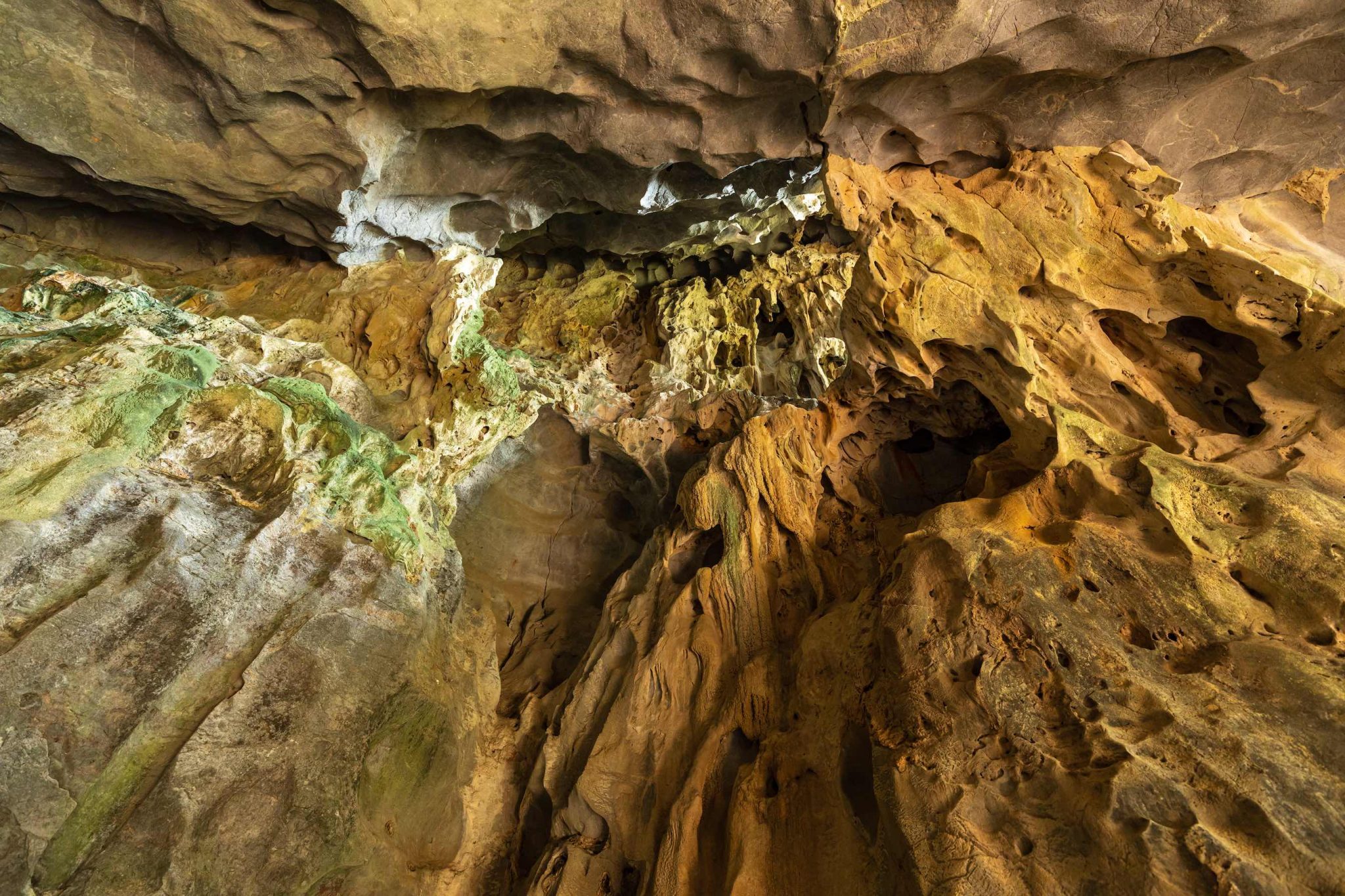 Boarding a ship and heading to the bays
Once you've exhausted the activities on Catba, it's time to take a cruise! The difficulty however is not only choosing from one of the many cruise agencies that operate out of Catba but also choosing which itinerary is best.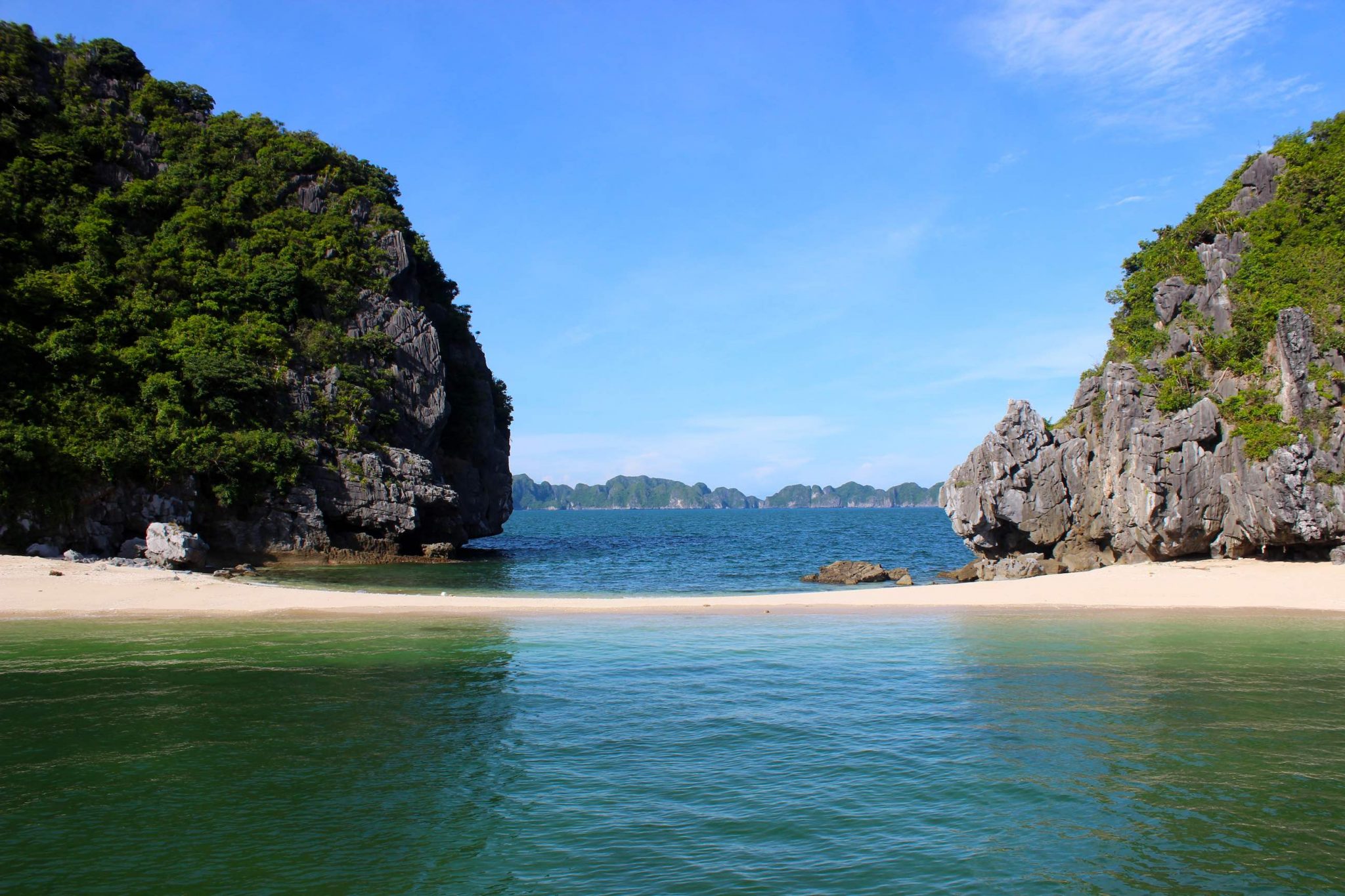 Lan Ha Bay is one of the two bays in Northern Vietnam; Bai Tu Long Bay is the other (of which Ha Long is just a mere part of). While these watery destinations are most famous for secret white-sand beaches, there are many other treasures hidden within the bays, such as stalactite caves (Do Cung and Hang Ca), coral reefs and floating fishing villages. All of these sights are best seen by boat and many cruise ships offer both day and overnight trips with set itineraries. So, do check what they offer and where they anchor before booking in order to experience the best of the bays.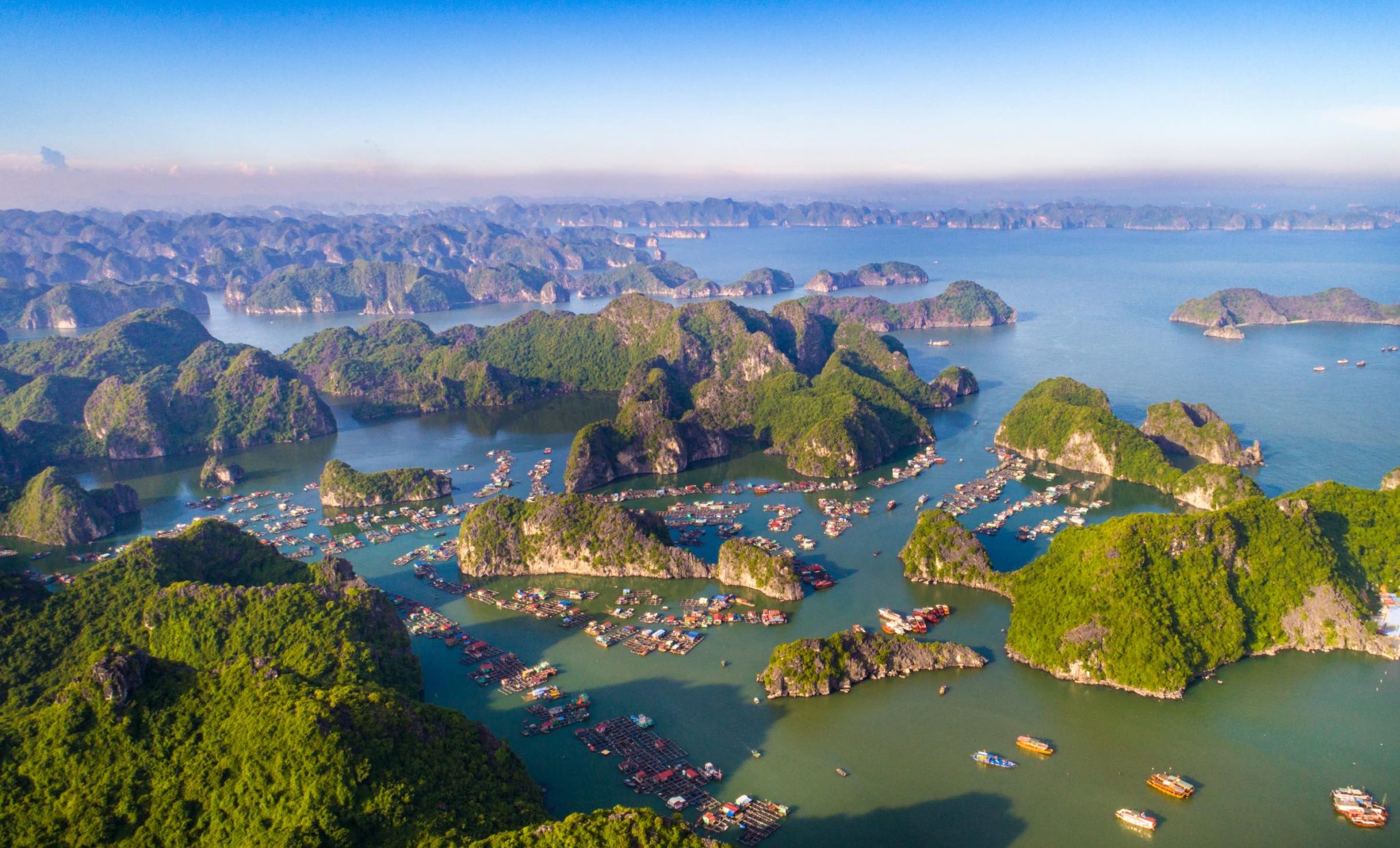 Whether you want the type of cruise where the staff tuck your napkin into your collar at every lavish meal or if you'd prefer something more down-to-earth, there is something for everyone, at every price range, from cruise liners catering for over 200 guests to chartered yachts for small groups.
Activities
Either way, it's likely you'll get to enjoy numerous activities while soaking up the sun and the scenery. Like on Catba, many tour cruises offer kayaking and snorkelling equipment on board, giving you the chance to get wet and active, exploring the caves and thousands of holey islets in certain areas. Chances are you'll also find your own tiny, isolated beach to pull into and rest before re-boarding the ship for lunch.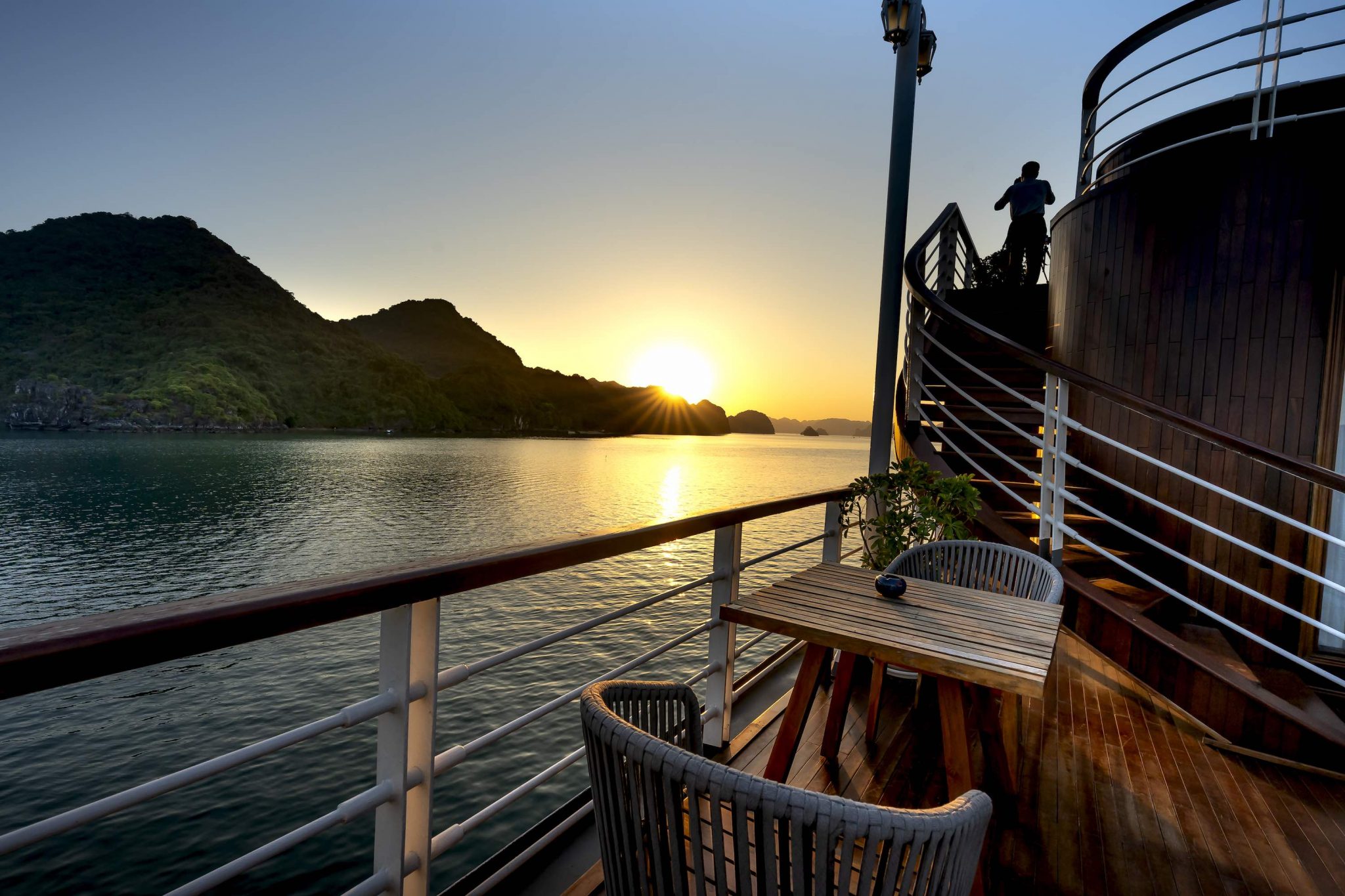 If kayaking sounds too much like hard work then some tours also take you to local floating businesses that allow you to be rowed by lithe Vietnamese women through a number of coves and caves throughout Lan Ha and surrounding areas. While strenuous work for the women (less so for the men handling the tickets), there is a camaraderie and authenticity here that will give you a glimpse into local bay life.
Back on board, if you plan on cruising overnight your crew will probably try to keep your schedule busy. Night squid fishing is a common activity as well as Vietnamese cookery classes and yoga at sunrise.
Planning your trip
If you're thinking of planning a trip to Catba or the surrounding bays, there are no shortage of tour operators to be found in both Hanoi and Catba. The difficulty however is in finding a reputable agency. Although the Vietnamese are a lovely bunch of people, the sheer amount of money in the tourist industry means that there will always be the danger of scammers and disreputable companies who offer poor facilities for big bucks. Make sure to check reviews online before booking anywhere, or, better yet, allow us to book your itinerary for you giving you a quality guarantee!