Central America may not be known as a foodie destination, but it is home to a wide array of must-try dishes. Mouth-watering street food, juicy fruit, aromatic coffee, and much, much more, the only problem is finding enough time to try it all! Here are some must-eat foods during your time in Central America. 
Menu del Dia
Often the best way to eat in Central America is to do as the locals do and order a menu del dia (or 'menu of the day). This is a set meal, consisting of rice, beans, vegetables, and meat, often with some plantain and potato, as well. Most are accompanied by soup and a drink and usually eaten in the middle of the day. 
A menu del dia is often the cheapest way to fill up, too, with a huge meal costing just a couple of dollars. 
Top Meals to Try:
There are countless delicious dishes to try during your time in Central America. Here are a few of the best: 
Ceviche: A dish of raw fish cured in lime juice and vinegar. You can find ceviche anywhere along the Central American coast.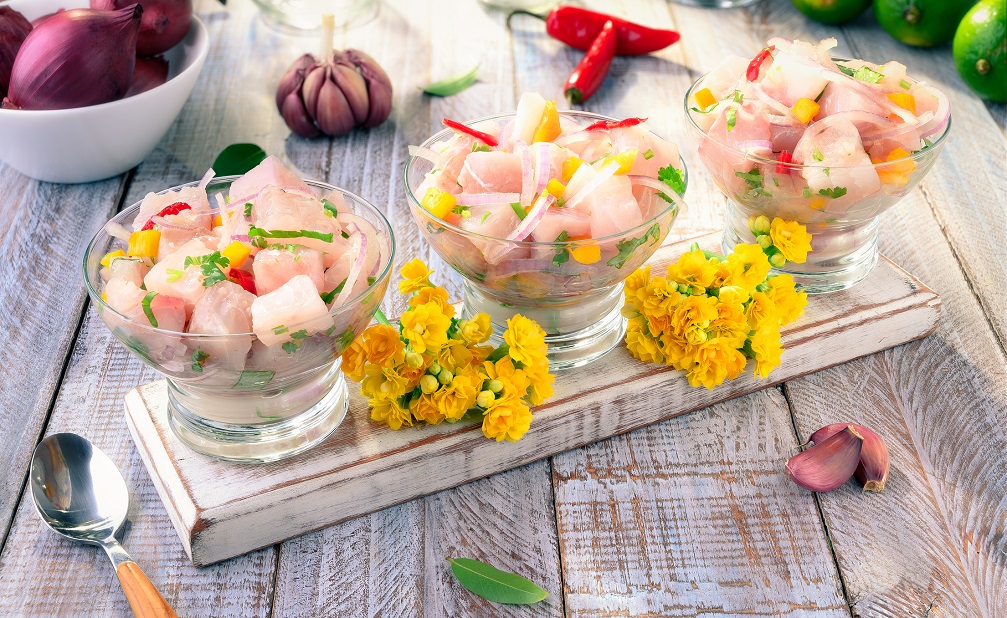 Tapado: A delicious coconut milk soup with seafood and plantains.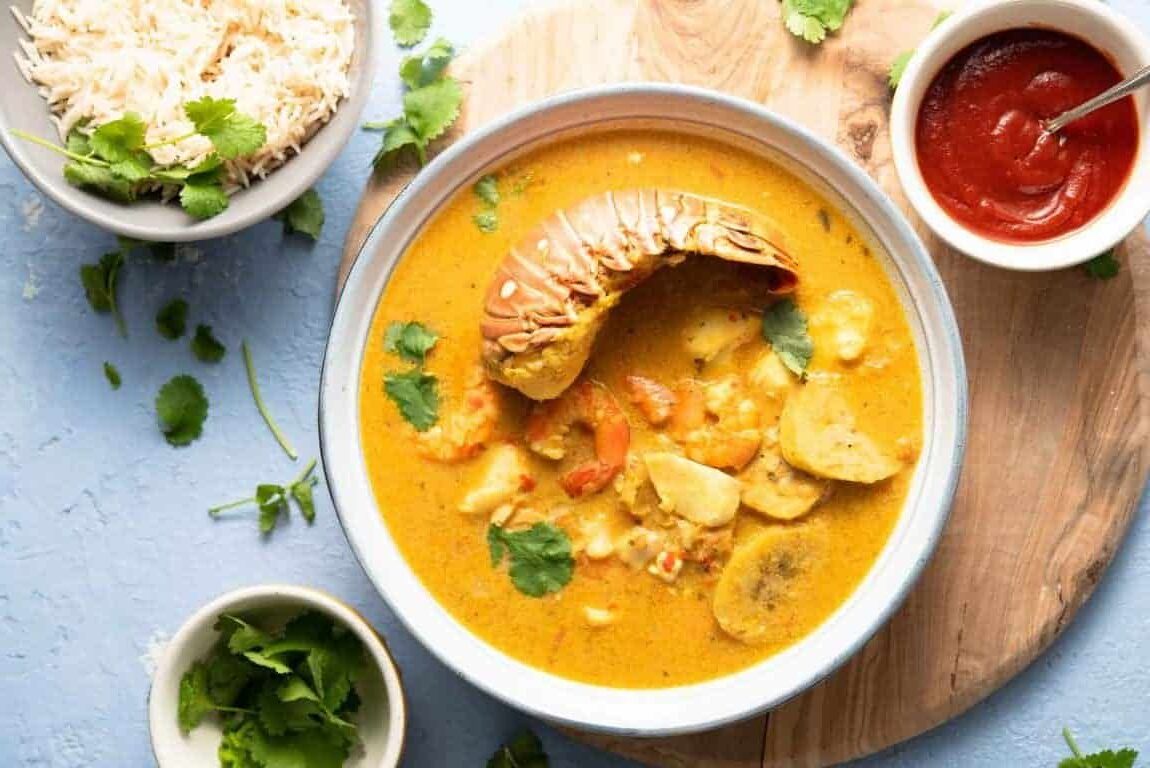 Pollo en Crema: Chicken in a rich creamy sauce. This is a Guatemalan meal that can also be found in El Salvador.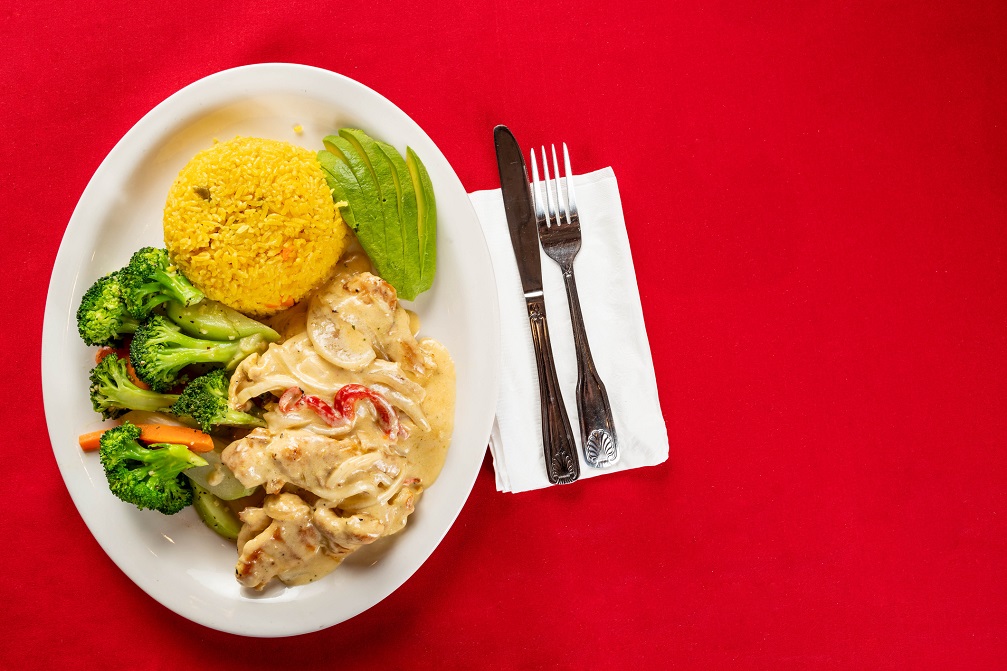 Guacho: A risotto-style dish from Panama, with vegetables, meat, seafood, and yucca.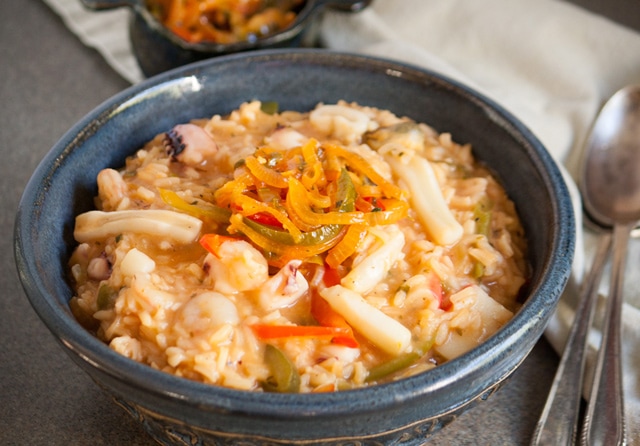 Gallo Pinto: rice and beans, with diced vegetables. This dish is closely associated with Costa Rica but can be found throughout Central America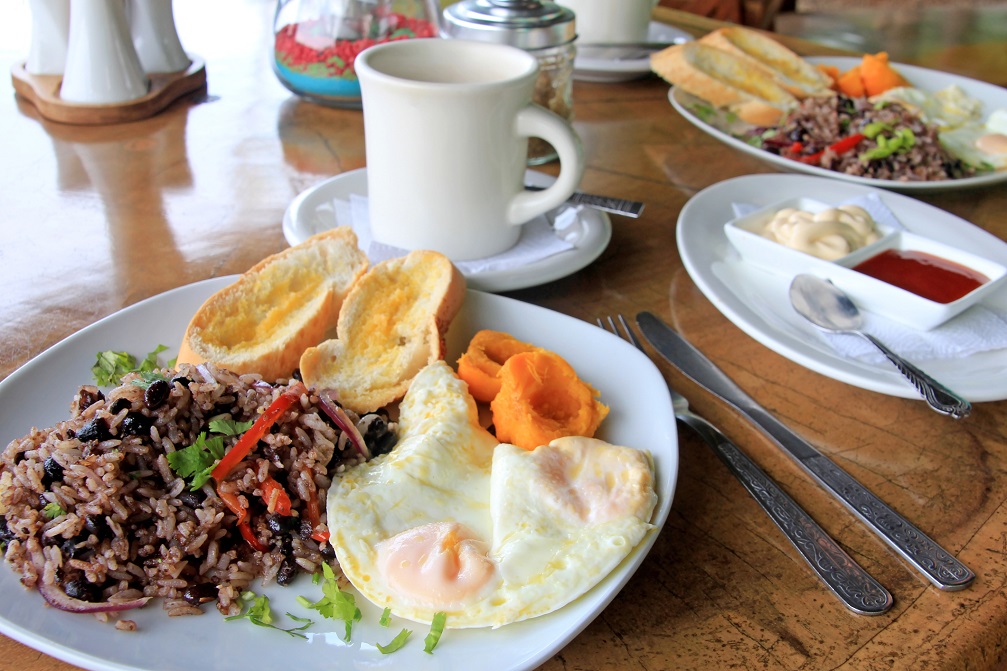 Fiambre: a Guatemalan salad with meat, cheese, and pickles, served during celebrations.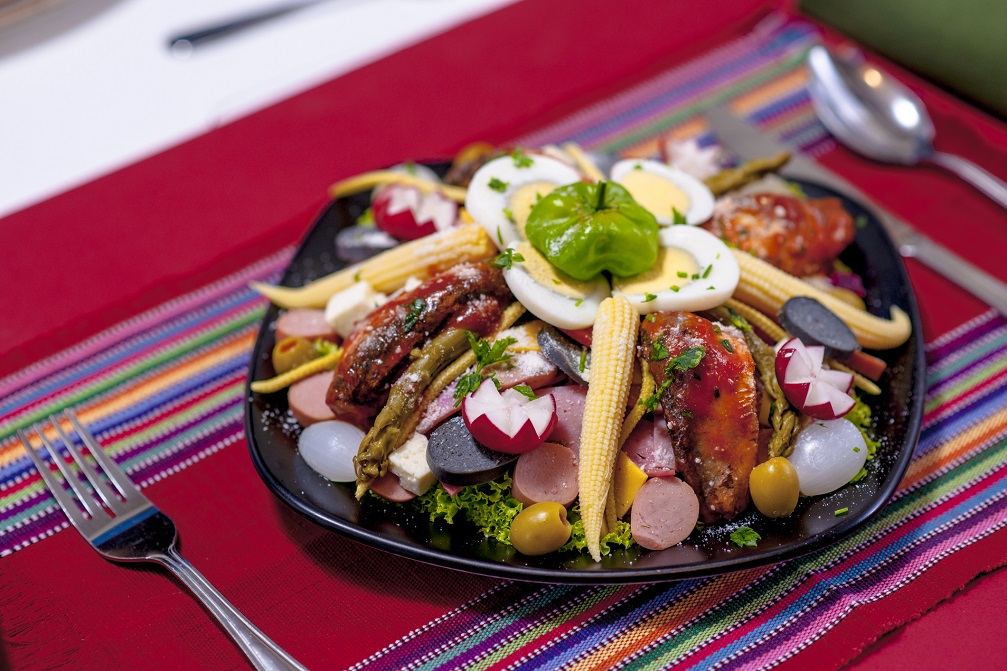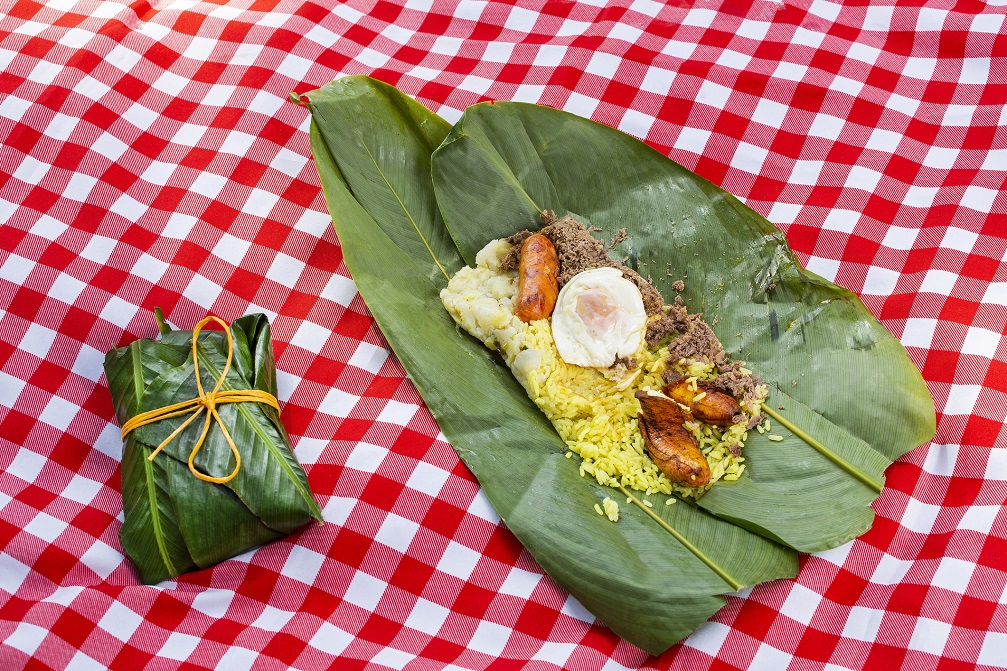 Pastel de Tres Leches: A popular dessert of dense cake soaked in milk.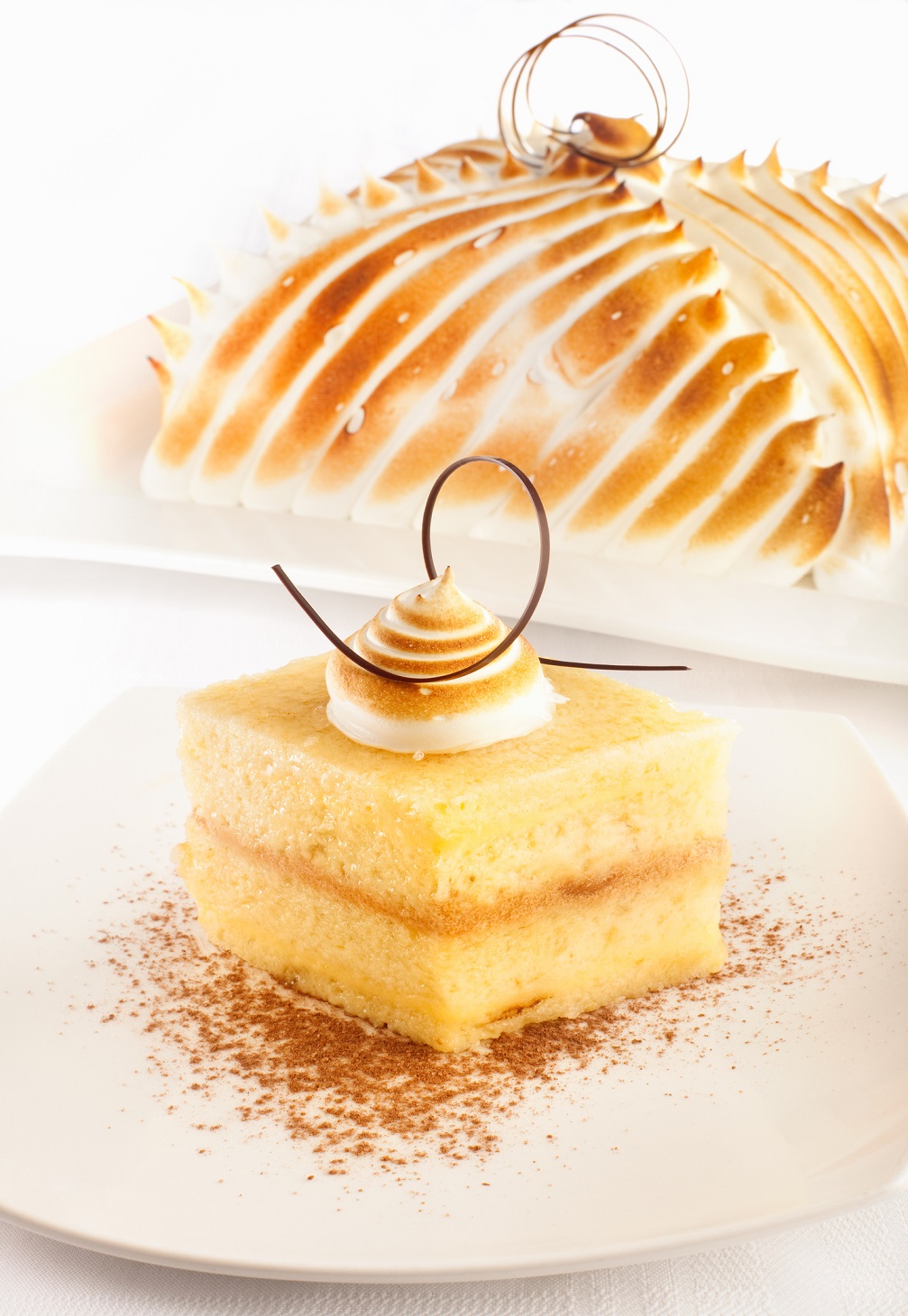 Street Food:
Street stalls are an easy and delicious way to try the local dishes. Nothing beats a freshly made snack, whipped up on a grill while you wait.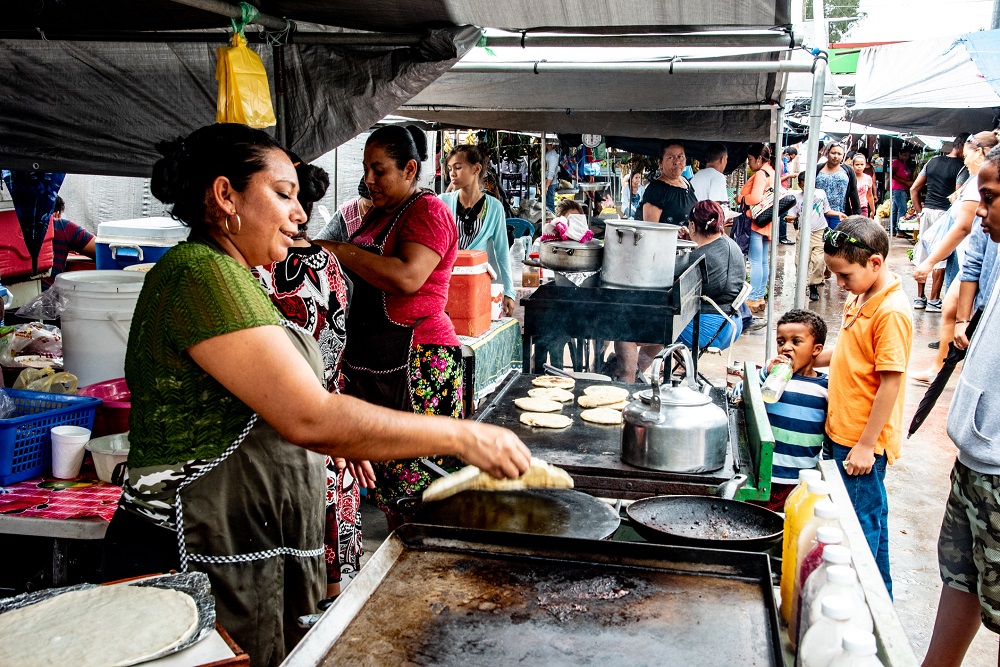 Each country in Central America boasts its own unique street food. In Honduras, try a Baleada, a flour tortilla filled with refried beans, cheese, and cream. In El Salvador, have some Papusas, corn tortillas with a variety of meat and vegetable fillings, or Riguas, corn cakes with shredded coconut and cheese.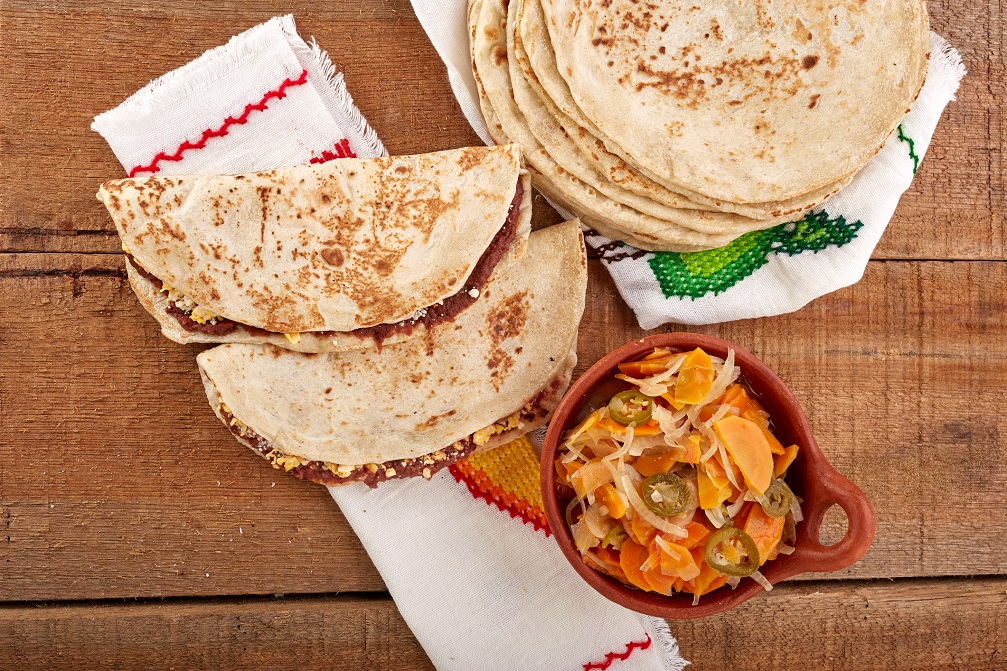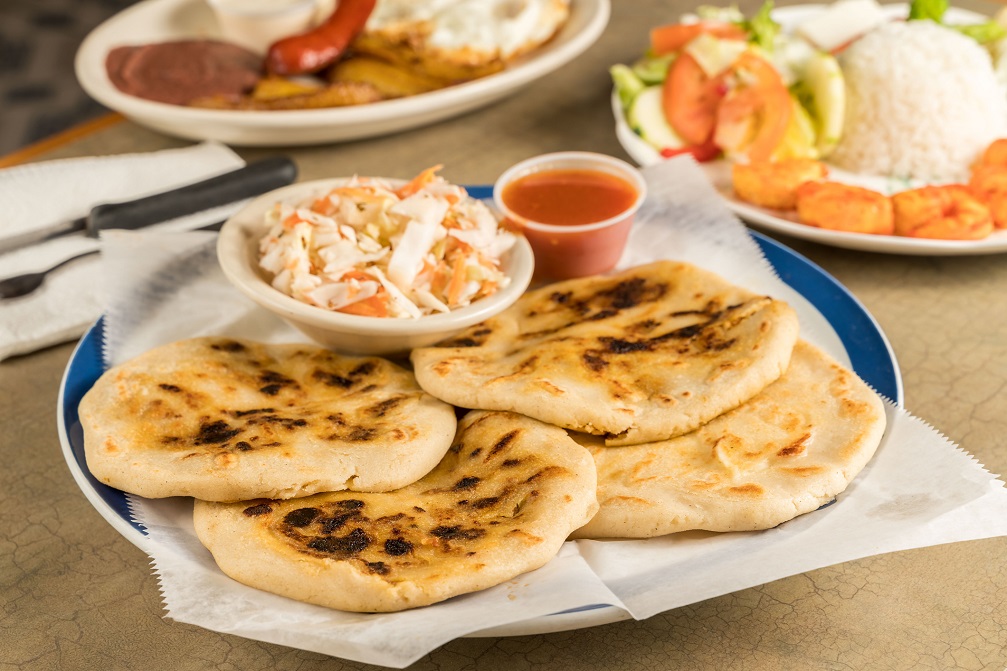 Belize offers a taste of the Caribbean, with delicious fish dishes, coconut curries, and jerk meat and vegetables (with sweet banana bread for dessert). In Guatemala, feast on mixtas– sausages wrapped in tortillas, with coleslaw.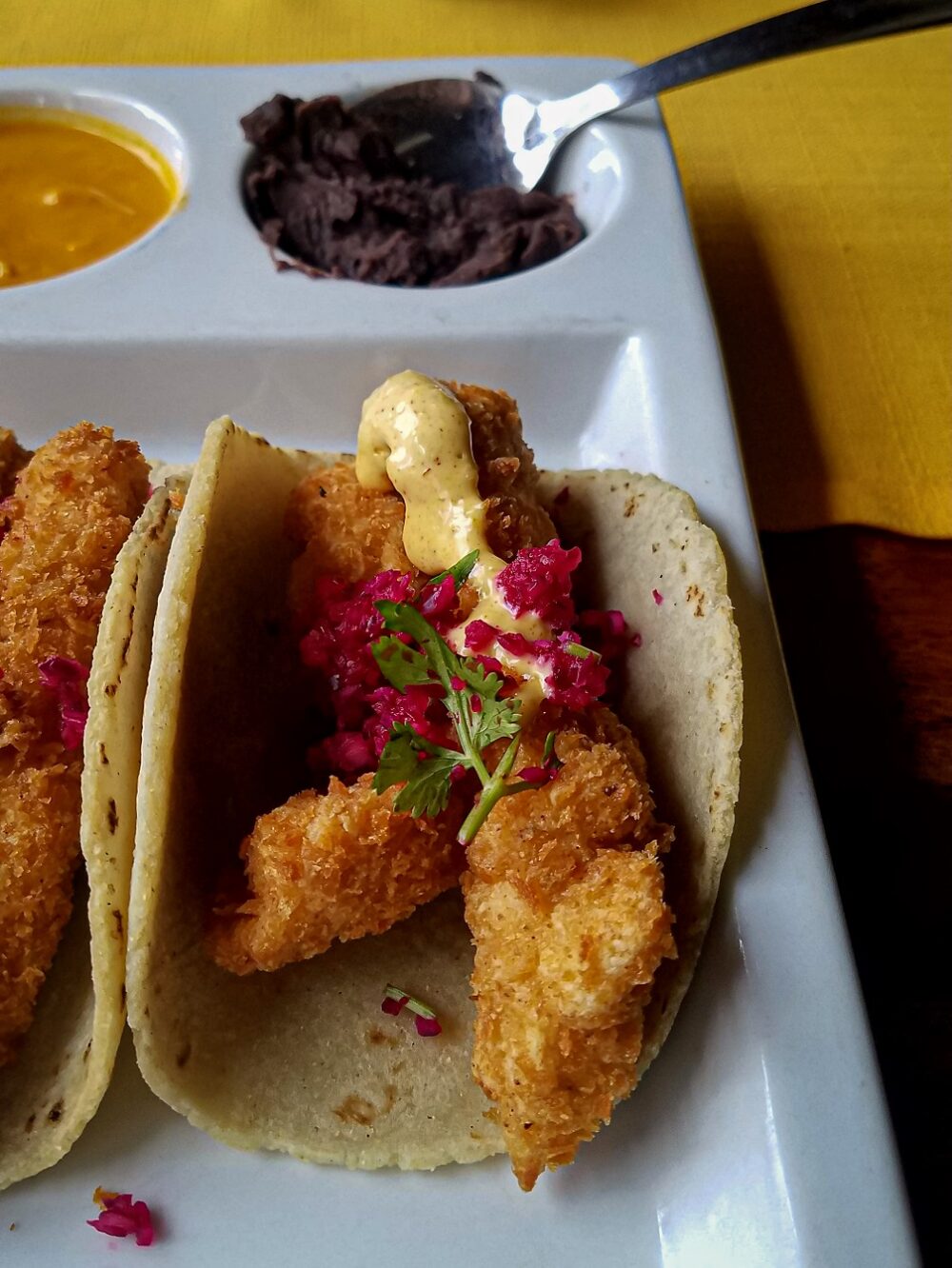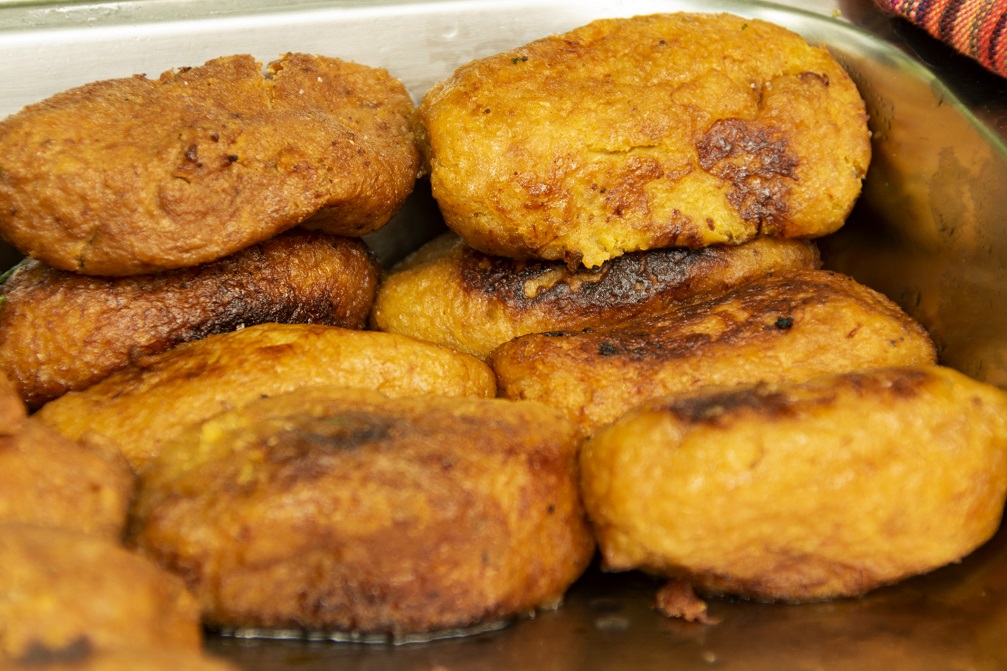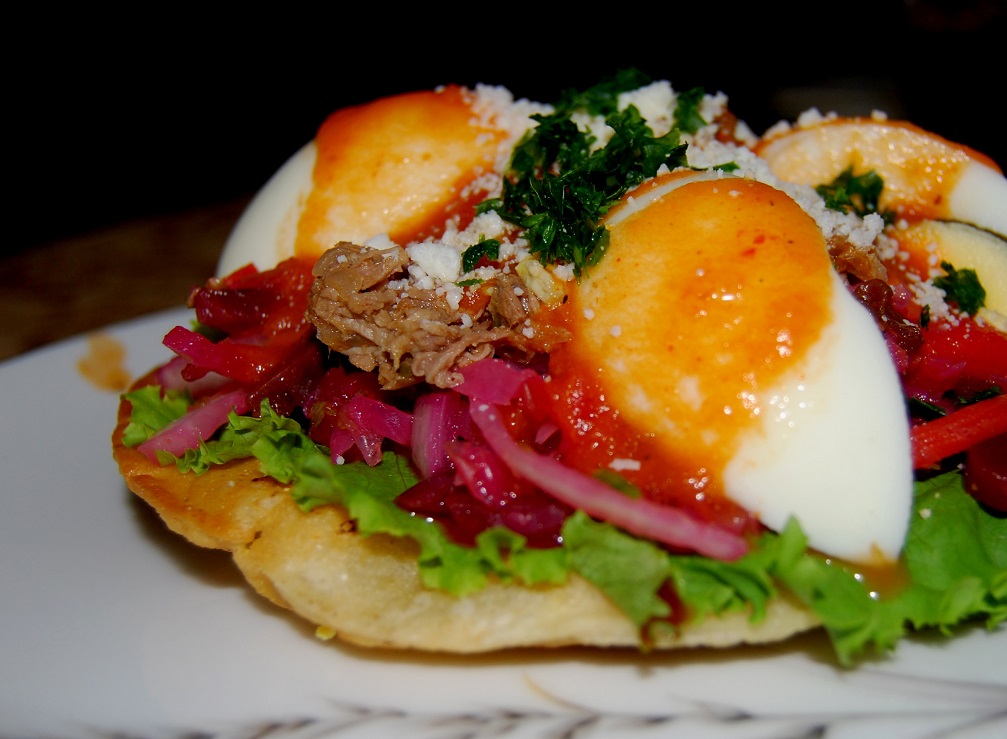 Tacos, enchiladas, and tamales may be most commonly associated with Mexico, but these street food dishes are also present south of the Mexican border. Nicaragua and Guatemala each offer their own take on the taco- corn tortillas loaded with meat and vegetables and smothered in sauce. Enchiladas may not look like what you'd expect, instead of taking the form of a fried corn tortilla topped with vegetables, meat, and mayonnaise. Chuchitos are the Central America equivalent of Mexican tamale, shredded meat, and vegetables stuffed in a corn husk. Taquitos are another common street snack- meat or beans rolled in a corn tortilla and fried to a crisp. And of course, guacamole is a common accompaniment (made from fresh avocados the size of footballs!).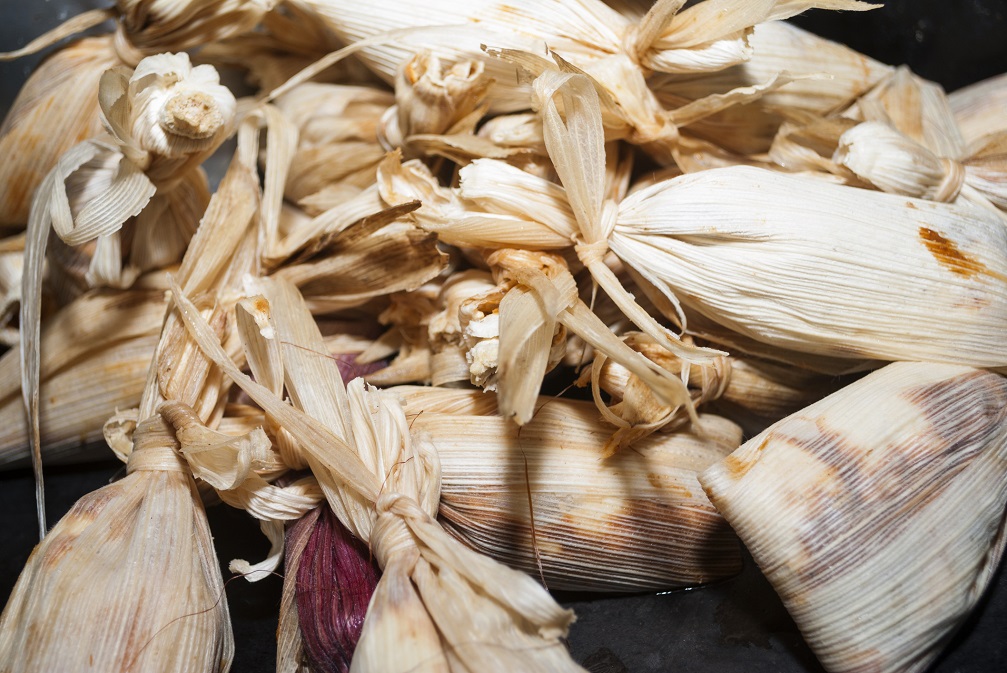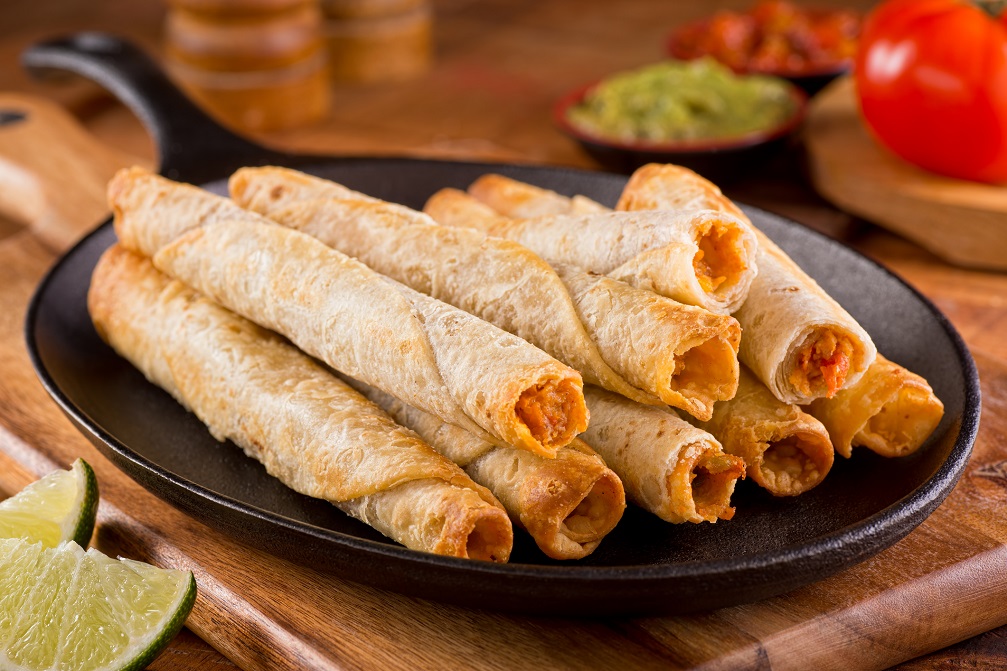 Veggie Options:
Vegetarians and vegans need not worry; there are plenty of food options available that don't include meat. You can order a menu del dia 'sin Carne' (without meat), though be aware that 'Carne' often translates as 'mincemeat', and you may still end up with chicken or fish on your plate. Instead, it's best to ask what is available and be clear on what you do and don't want to be included. Don't forget to brush up on your Spanish! 
When you've had enough of rice and beans, there are plenty of other veggie options to try. Alongside their meat-filled snacks, street stalls often also offer vegetarian alternatives such as fried yucca or plantain chips. One of the tastiest (and healthiest) snack options is to stop at a food stall for some fruit, such as sliced mango or mixed berries, or a freshly squeezed fruit juice. 
Food Festivals and Events:
Central America loves a party, and it's likely during your time here that you'll come across a festival (or several!). As well as music and dancing, street parties and carnivals are where you'll encounter a wide array of food and drink.
If you're looking for a purely food-based festival, then head to Juayua, in El Salvador. Every Saturday and Sunday, this small mountain town comes alive, with food stalls filling the streets. A huge array of food is on offer, from soups to street snacks to large meals. Visitors can stick to typical snacks of pupusas, corn tortillas, and tamales, or the more adventurous can sample fried iguana or Sopa de mondongo– cow stomach soup!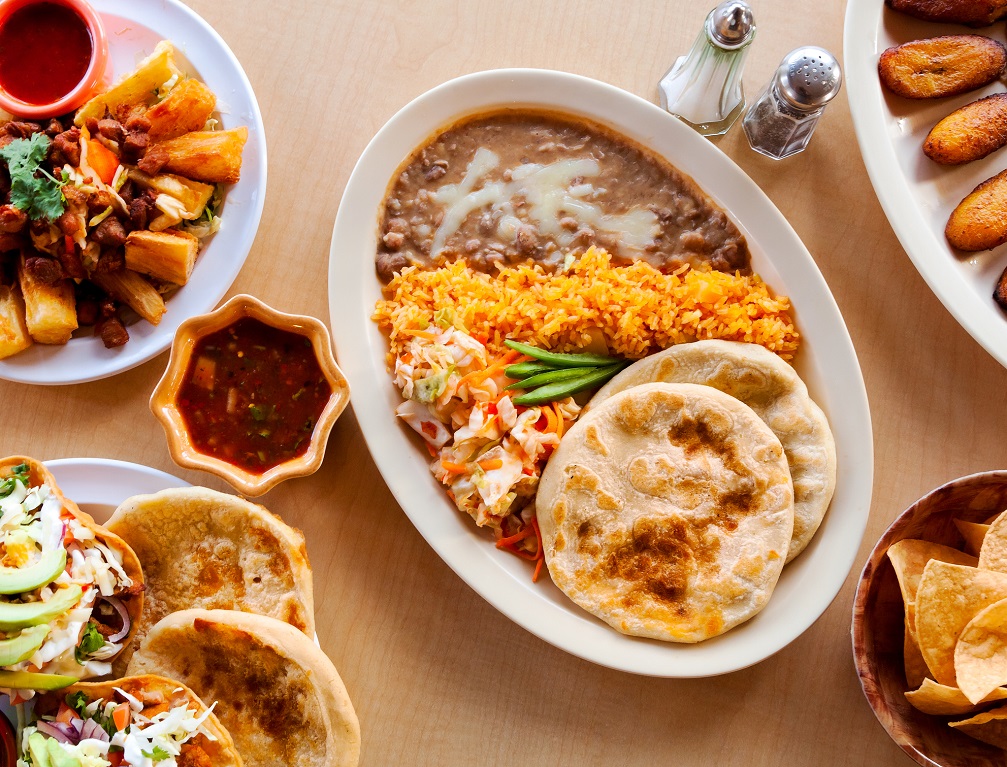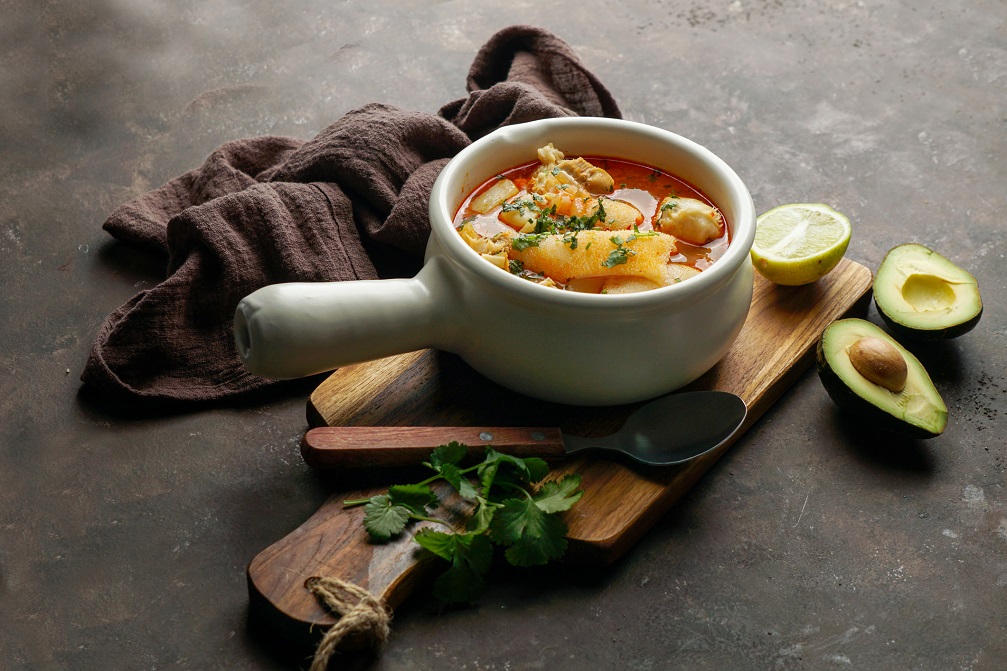 Coffee lovers will enjoy tours where you can learn about the farming process from bean to cup, as well as trying an array of delicious coffees. Costa Rica is a good place to try a coffee tour, though they are also available throughout other Central American countries.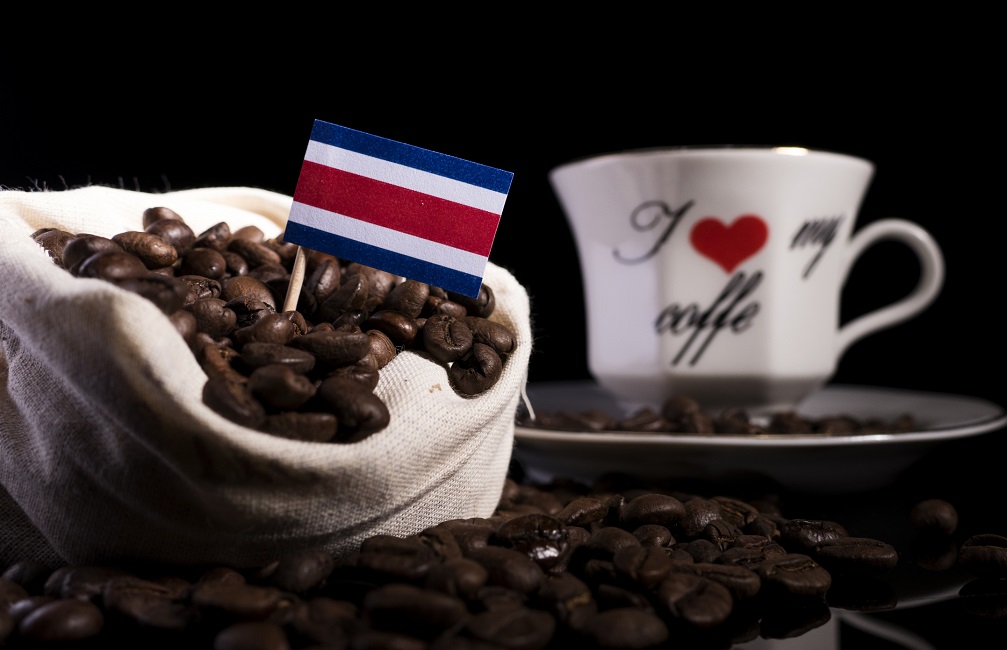 Buen Provecho!