Snuggled up on a favorite couch, a book in one hand and a cup of hot cocoa in another is undoubtedly one of life's most pleasurable moments. 
Wandering through an independent bookshop, that seductive bookish smell lingering in the air, with stories in every direction, stacked from floor-to-ceiling, is a close second. 
Sydney, thankfully, has plenty of amazing bookshops that allow readers to indulge in the alluring art of book buying.  
As Australia's most famous city, Sydney's cosmopolitan nature and love for literature make it the perfect location for a range of diverse bookshops. 
Unconventional, sometimes cunningly named, and often more than meets the eye, bookshops in Sydney regularly act as an escape from the city's hustle. 
Inviting and packed with literary goodness, these local institutions welcome people from all walks of life. In turn, people visit these bookshops to partake in shared goals like book browsing, reading, and in some cases, tsundoku – the Japanese word for bibliophiles who love to buy books but don't necessarily read them. 
So, no matter a local or a tourist. When planning on purchasing a book for reading or just for showing it off on Instagram, drop by these must-visit bookshops in Sydney.   
Gleebooks
With a name so bright, who wouldn't want to step inside Gleebooks? Sydney's most-loved independent bookshop has been the go-to literary destination for the past 40 years. 
Housed in what was originally a boxing gymnasium, their Glebe outlet spreads over two floors. The main floor carries a jealousy-inducing selection of diverse titles and DVDs. 
Gleebooks' first floor accommodates 200 people and is exclusively used to host book signings, author talks, and literary discussions throughout the year.  
Having opened three more outlets in Dulwich Hill, Blackheath, and Walsh Bay, Gleebooks is now the largest independent bookshop in the city.
Although they have an equally strong online presence, visiting the physical bookshop is a much more satisfying experience. After all, Gleebooks employs the most passionate booklovers who are a delight to speak with and often the source of excellent reading recommendations.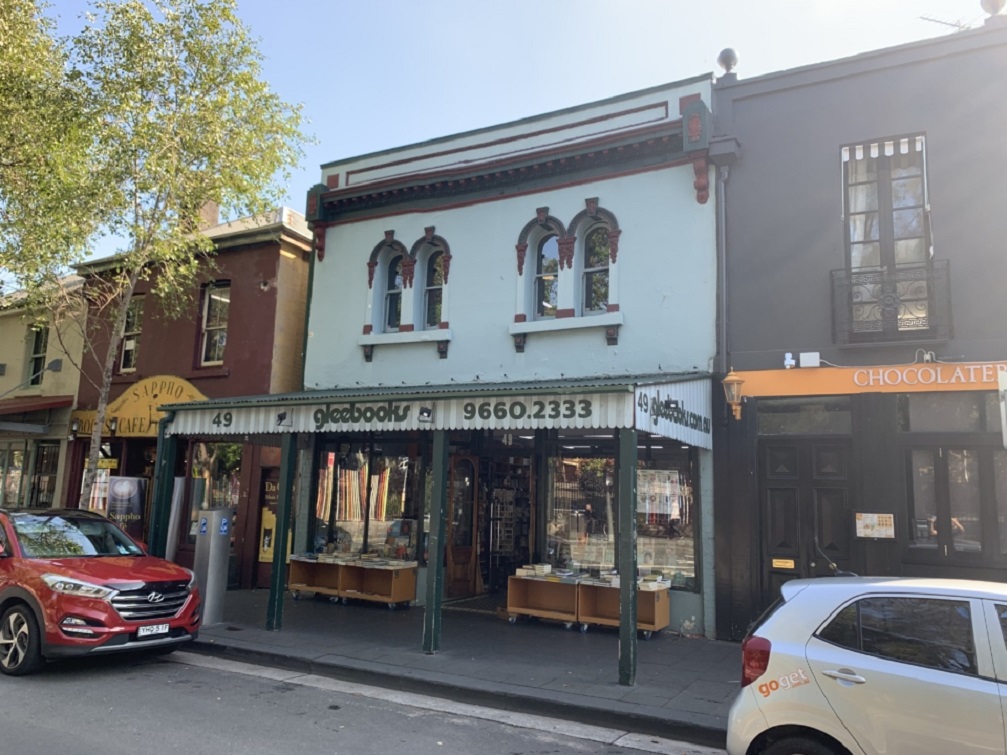 credit to the owner: Gleebooks' first floor accommodates 200 people and is exclusively used to host book signings, author talks, and literary discussions throughout the year.  
Grand Days
Woolloomooloo is an eclectic suburb of Sydney. The harborside district has an assorted mix of commercial outlets, from fine dining restaurants to independent theaters. 
A prominent member of this unusual collection is Sydney's most bohemian bookshop, Grand Days. A used bookstore at its heart, Grand Days also sells vintage clothing, LPs, jewelry, and items like wine glasses and handbags. 
Now owned and run by Tamara and Tom, the shop's origins date back to Paul Bugden, who started Bugden's Bookshop in the late 1990s. 
Rechristened as Grand Days, the shop is an artistic expression of its new proprietors. Among Tom and Tamara's arsenal of engaging activities are music performances, film screenings, and book readings they host as part of a nightly feature called Grand Nights. 
Moreover, this is one bookshop in Sydney bibliophiles should visit without a book in mind. It is, in the end, an absolute joy, browsing through the shelves of Grand Days, searching past literary and musical curios, and finding unknown treasures that you never knew existed.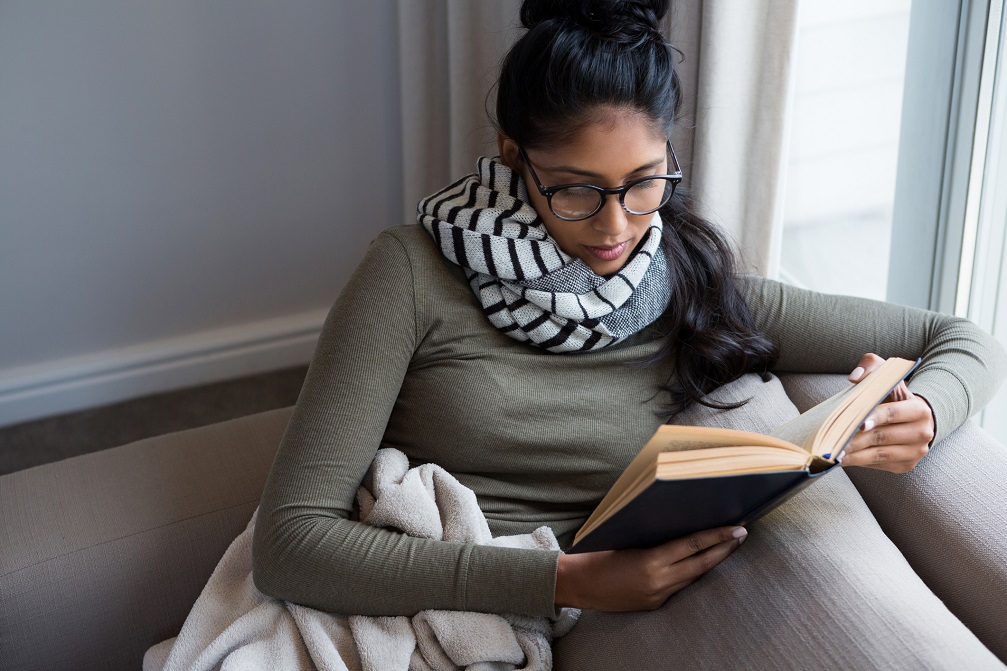 Better Read Than Dead
Located in the vibrant neighborhood of Newtown, on the commercially coveted King's Street is another one of Sydney's most popular independent bookshops. 
Started in 1996, Better Read Than Dead is a long and straight store brimming with titles in every possible genre, from self-enrichment and humor to kid's biographies and travel. 
Adding a sense of design aesthetics to an otherwise overflowing yet surprisingly comforting bookshop is a mezzanine floor. A partial glass ceiling lets natural light seep into this uncrowded space, making it the perfect spot for a quick and quiet read. 
Forever trying to bridge the gap between community and books, Better Read Than Dead regularly holds author events, has several ongoing book clubs, and organizes international literary tours.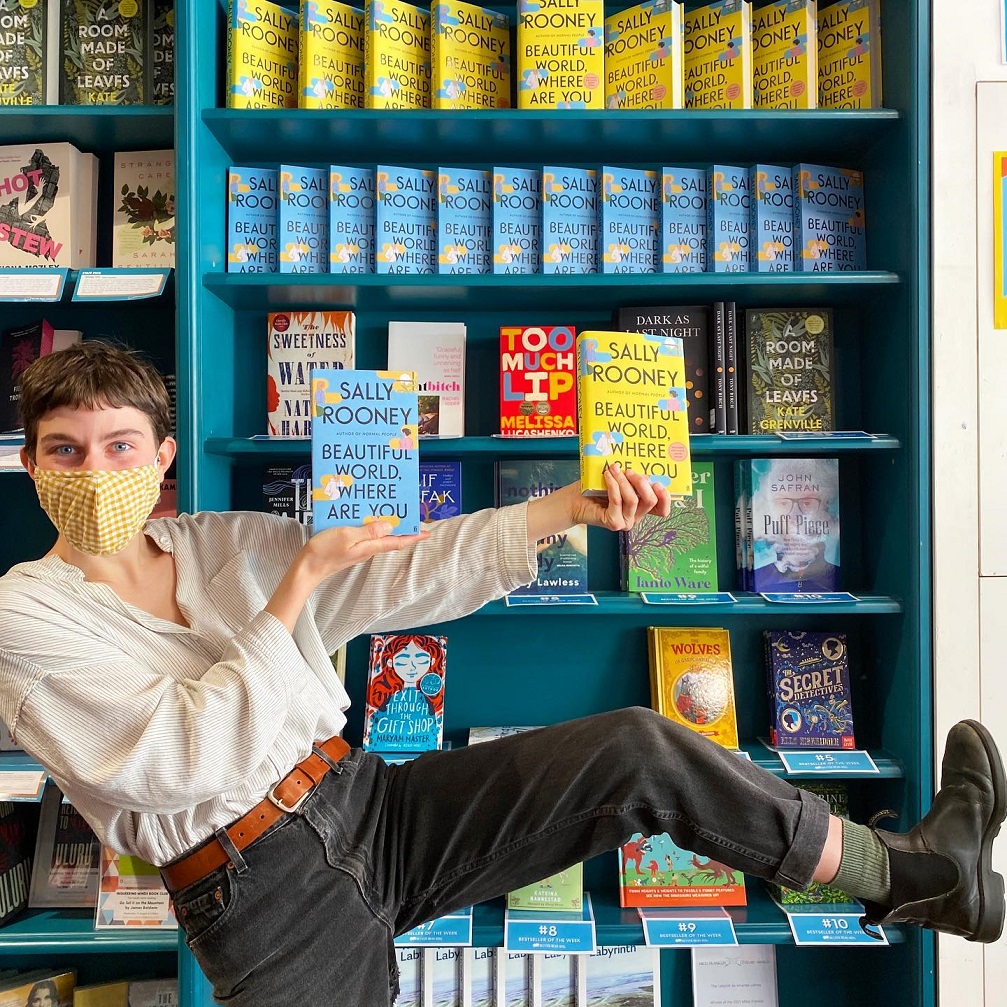 credit to the owner: Started in 1996, Better Read Than Dead
Gertrude and Alice Bookstore
It's iconic squared at Gertrude and Alice, the most well-known bookshop in Sydney, located at the equally legendary Bondi Beach. 
A passion project of Jane Turner and Katerina Cosgrove, the bookstore and café, from the very beginning was never just about selling novels. Instead, it hoped to be, and soon became, a medium to bring together book readers, food lovers, and all the members of the Bondi neighborhood. 
Present-day Gertrude and Alice is a literary treasure trove packed from top to bottom with over 25,000 new, used, and antique books. 
Interspersed between the bookshelves are tables and chairs, ideal for a reading session, a book club meets, or munching on tasty toasties, rolls, salads, coffee, beer, and wine from their in-house cafe.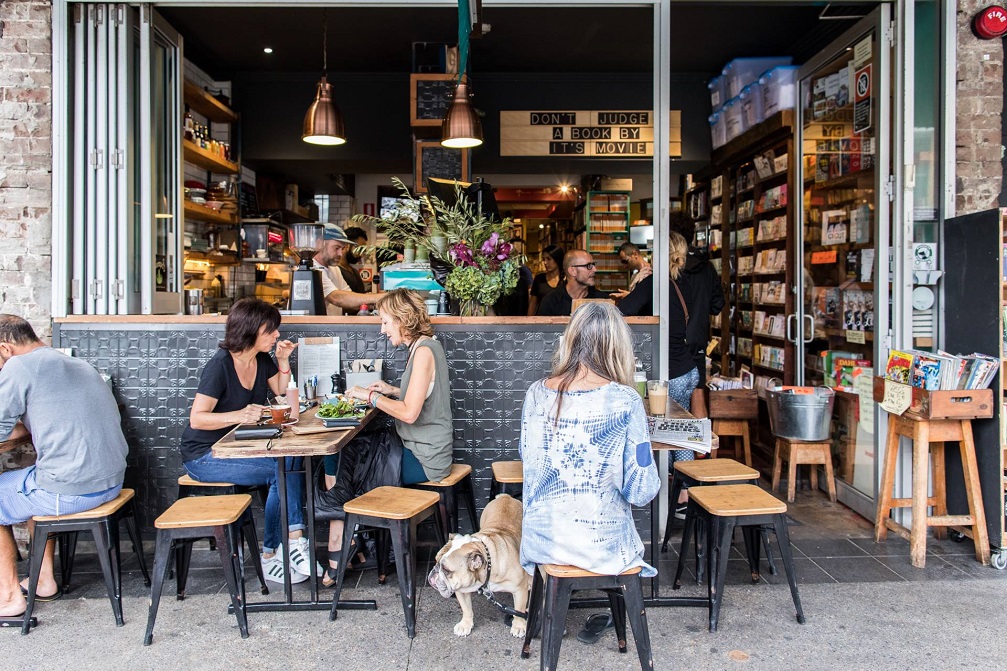 credit to the owner: Gertrude and Alice, the most well-known bookshop in Sydney
Bookoccino
There exist many similarities between Bookoccino and Gertrude and Alice. Both are bookshops near the sea, the former being in the Avalon Beach suburb of Sydney. 
Moreover, when Margaret and Roger Hutchings started Bookoccino in 1992, the store was supposed to be a community builder. And very much like Gertrude and Alice, if the name wasn't already a giveaway, Bookoccino nicely squeezes in a café in its bright and open interiors.
Owned presently by Sally Tabner, who started as a Bookoccino employee, and Raymond Bonner, a Pulitzer-prize winner, the bookshop has grown into a neighborhood sensation. It is especially famous for its author talks and live music sessions. 
Adding to the appeal of Bookoccino is its rather sleek and contemporary design. Furthermore, it is among the few bookshops in Sydney known for its curated book selection. On the shelves here, you'll find everything from cookbooks to collectible Penguin Orange classics.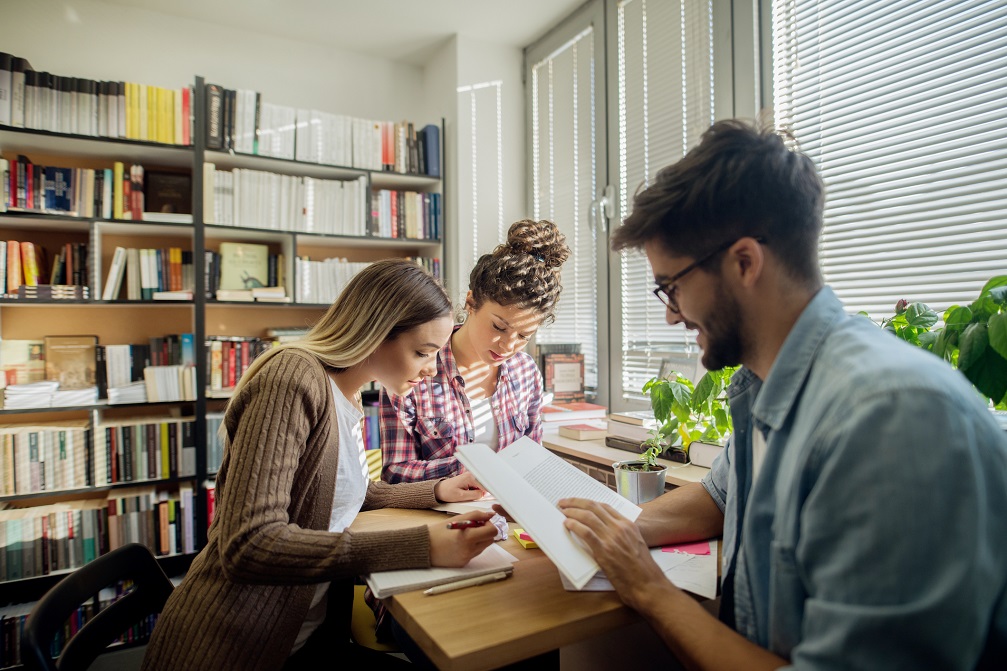 Blues Point Bookshop
Tucked cozily between two cafes, Blues Point is a must-visit for any bibliophile visiting Sydney. The petite bookshop has an unassuming façade accentuated by a neon blue sign that lights up its display window post sundown. 
Situated in McMahons Point village, Blues Point first opened its doors in 1996. Inside, it's a snug little room crammed with books in varied genres wherever space permits. 
Often compared to the bookshop from Meg Ryan's classic You've Got Mail, Blues Point oozes the type of old-world charm that makes readers fall in love with bookshops all over again.