Mexico has been a favorite destination for sun-seekers for decades- this is no accident. This North American nation boasts all of the laid-back vibes and turquoise waters of the Caribbean, along with some vibrant Latin American flare. For as much as we all love Mexico, though, it seems as though tourists have difficulty exploring the rest of the country, outside of the Yucatan and Quintana Roo tourist hotspots. The truth is, the rest of Mexico has so much to offer you maybe even more than the likes of Cancun and Cozumel, which have been on "go here" lists for decades.
Especially as many of these destinations become overrun with tourists and party crowds, they have begun to lose their allure for those seeking a more luxurious experience. We could all use the perfect, relaxing, sun holiday come next winter, but it can be hard to see past all the buzz about Chichen-Itza and its counterparts. That's why we've put together this list of Mexico's top 9, under-the-radar destinations that you need to add to your bucket list. Whether
you're looking for a beach destination or a little bit of cultural immersion, we've got you covered. Happy vacation planning!
Manzanillo
Manzanillo offers plenty of variety to appease every type of traveler from the budget backpacker to the luxury seeker. Here you'll find all of the amenities you desire including golf courses, boating charters, and upscale restaurants or surfing, hiking, and beach club DJs. You'll also be guaranteed a home base that rocks your world since Manzanillo has all types of accommodations for every budget and preference.
Highlights
    Wide selection of fresh seafood restaurants
    Miles of beaches to choose from Turtle and iguana sanctuaries for the nature-lovers
    Best place to fish for sailfish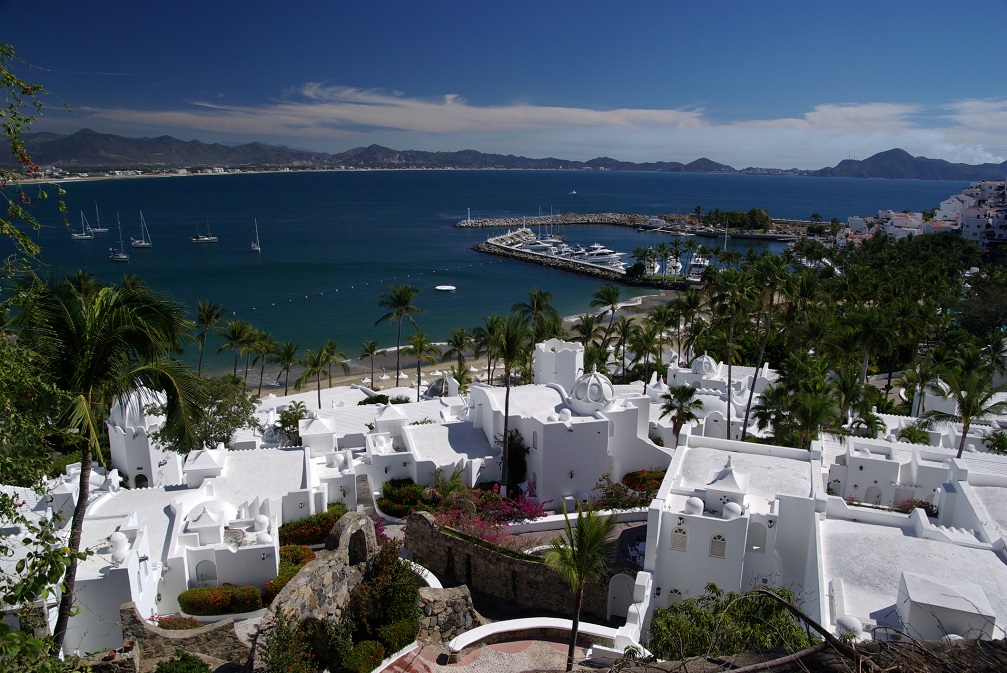 Yelapa
Yelapa is a quiet fishing village with a twist. Despite maintaining its small-town allure, a small ex-pat community has left its mark on Yelapa, leaving behind trendy café's, restaurants, and bars. You'll find a decent, but not overwhelming amount of more "touristy" things to do such as paragliding, yacht clubs, Latin dancing, or horseback riding tours which will help to balance your desire for relaxation and activity.
Highlights
Beachside pie-stand that tourists can't stop raving about- Foodie's take note
Excellent stop for swimming holes and small waterfalls
No large, tall resorts to obstruct your views- only small, boutique-style hotels are permitted here
Very scenic waterfront: Umbrellas and palapas line the shore, while small fishing boats
sway along the shore and around the cove.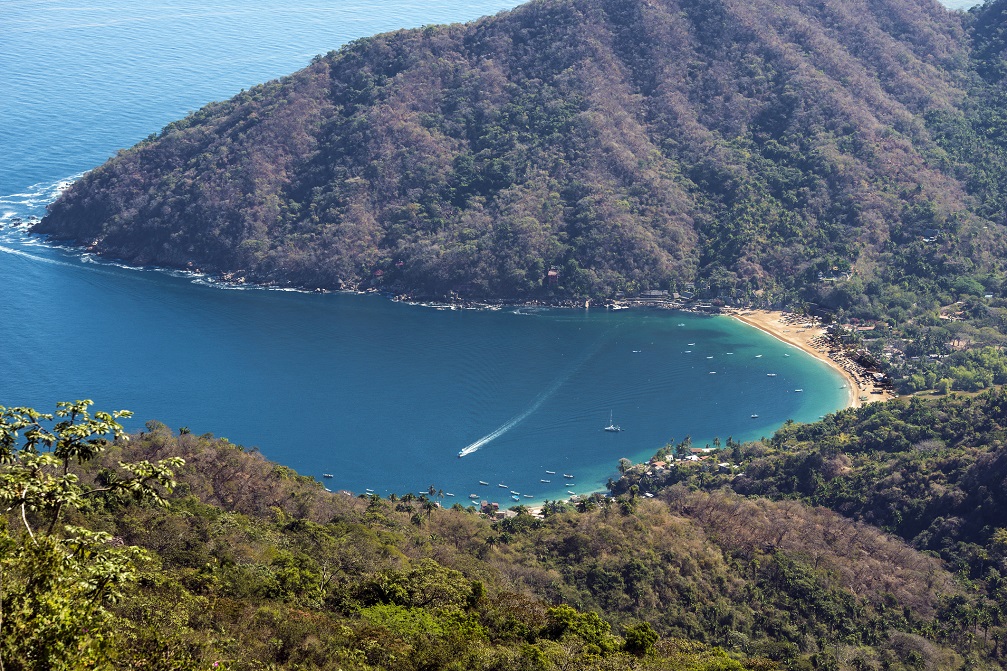 Puerto Escondido
This city in the region of Oaxaca is a paradise for surfers and ex-pats alike. With a beach that
ranks among the top ten for professional wave-seekers, ethical dolphin watching tours, and a
bioluminescent lagoon, you'll never find yourself running out of things to do.
Highlights
Tulum-style cliffs and hidden beach coves
Good nightlife scene despite being a quiet destination: you can easily find a bar, club, or a place to go dancing.
Plenty of trendy boutiques for the shopaholic
You can help release baby sea turtles at Escobilla Sanctuary Beach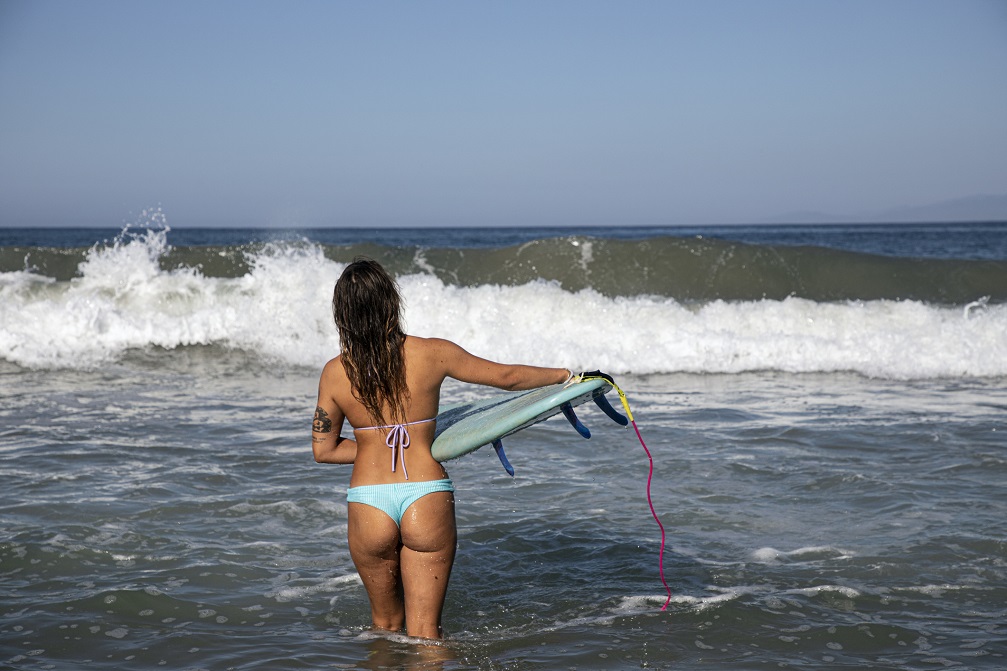 Guanajuato City
If your idea of an idea Mexican vacation involves an iconic, colorful Spanish façade, look no
further than Guanajuato City. You'll be delighted by the vibrancy of its streets, its cultural flair,
and frankly, its romantic undertones. Visiting couples should be sure to visit the renowned "alley
of the kiss" and snap a couple of photographs. These stone roads represent Guanajuato's very
own version of Romeo and Juliet, the story of a wealthy young girl and her star-crossed lover.
Highlights
UNESCO World Heritage Site dubbed the prettiest city in Mexico
Incredible street food scene that has attracted culinary masters from around the world
Excellent for the history buff: Guanajuato is home to over 15 major museums
Host of the Cervantino festival: A great opportunity embraces Latin American culture
through 17th-century plays and the performances of street musicians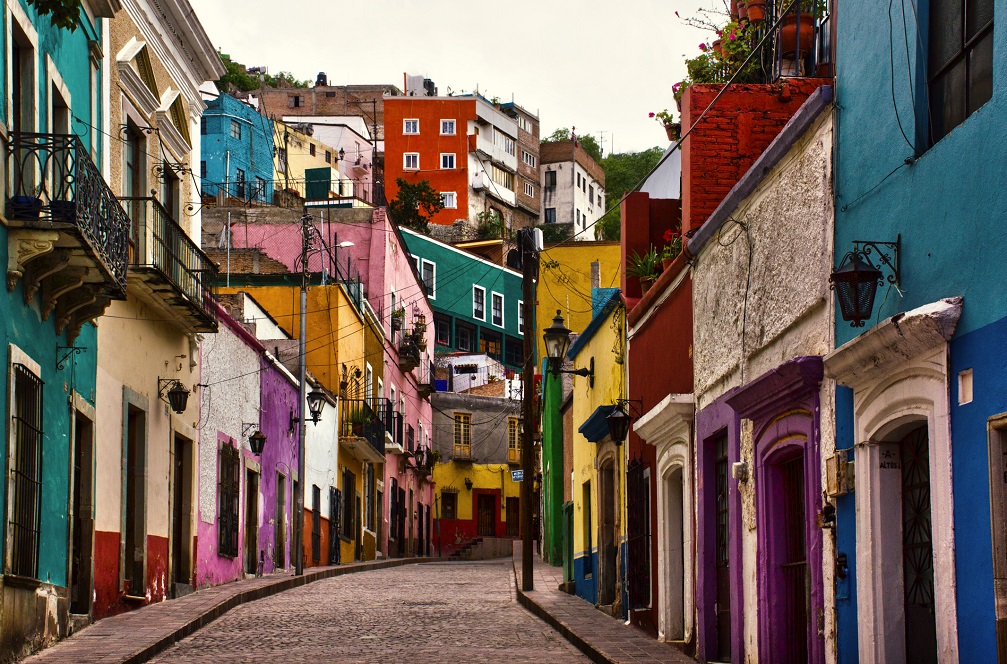 Guadalajara
Guadalajara boasts plenty of parks, natural viewpoints on the outskirts of the city, and a large freshwater late for slower-paced outdoor recreation. What more could you ask for?
Highlights
Roaming mariachi bands in the historic center of Tlaquepaque
Colonial churches and impressive cathedrals
Home to the largest indoor market in South America, the San Juan de Dios Market
Driving distance from Tequila, the birthplace of your favorite liquor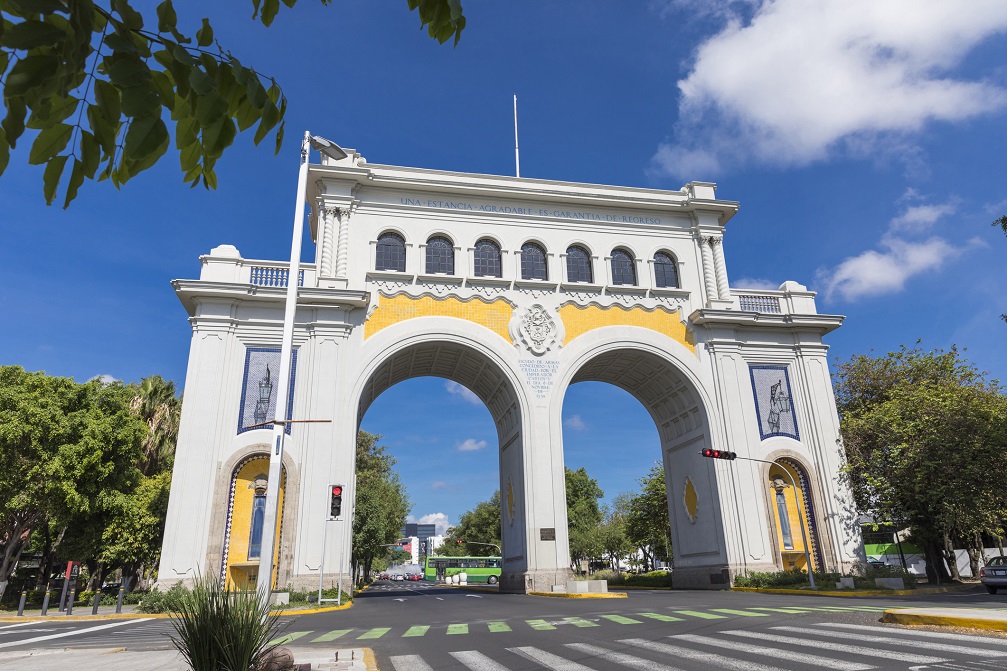 La Paz
Travelers in the municipality of La Paz mostly benefit from bigger resorts, though some smaller traditional hotels are available in the heart of the city. You can also choose to camp on the beach which is an excellent choice if you're visiting February to march, as you can often see grey whales migrating along the coast.
Highlights
Great place for ethical wildlife encounters- you can swim with whale sharks, sea lions, and more
Super Accessible from the US, making it an easy extension to an American vacation, or vice versa
Perched on the sea of Cortez, dubbed the "most biodiverse place on the planet" by Jacques Cousteau
Only one hour from the historic town of Todos Santos and Isla Espiritu Santo, a UNESCO Biosphere Reserve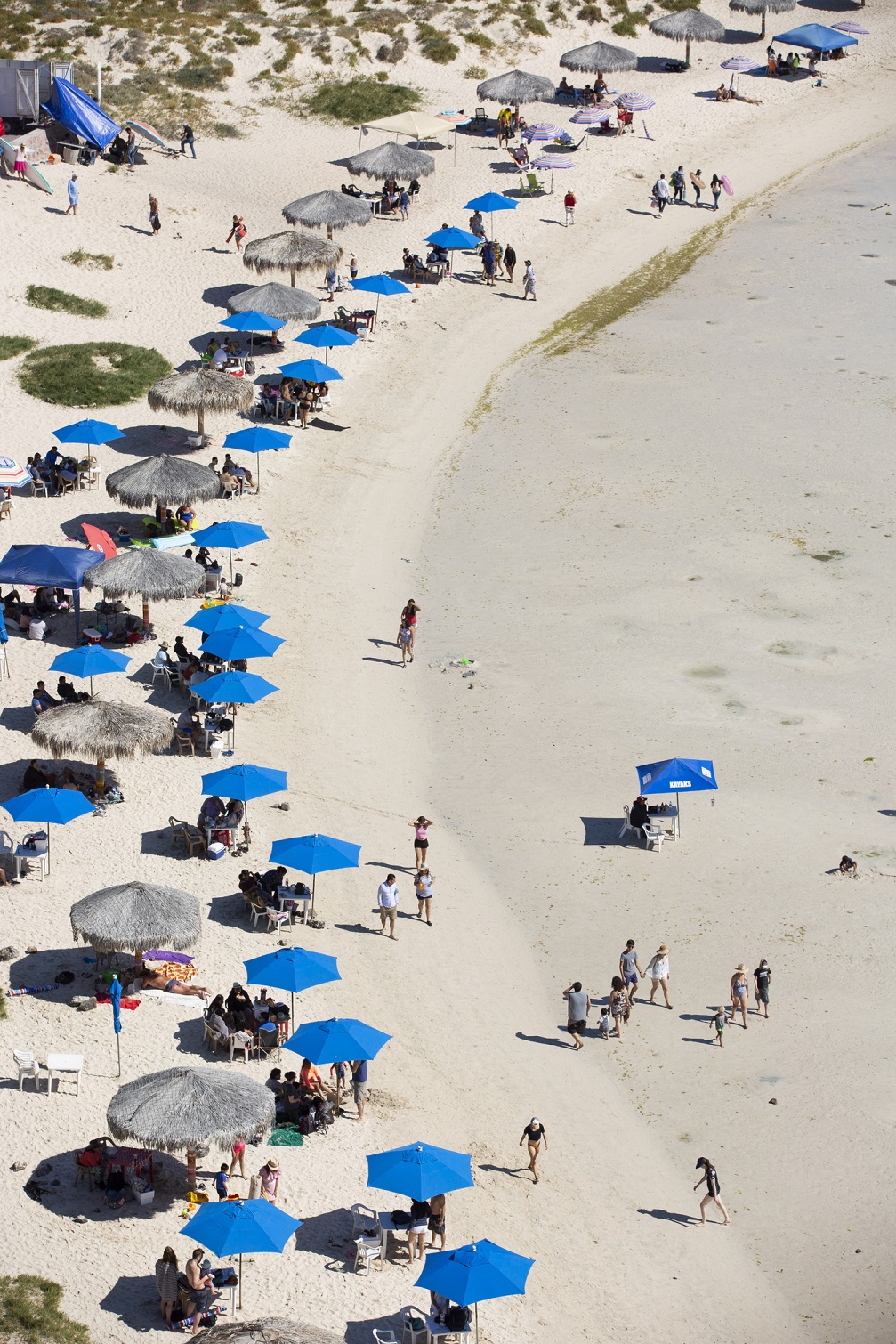 Puebla
It won't take long for architecture fanatics to fall in love with the city of Puebla. This charming
town features extravagant, traditional, and historic buildings galore. You can also enjoy the
volcanic landscape that cradles the city on days when you're feeling a little more adventurous, or
if you have an outdoor enthusiast you need to appease.
Highlights
Home to the unofficial eighth wonder of the world- the rosary chapel
Have a sweet tooth? Visit the street of candies- three whole blocks of colorful sweets shops
Bibliotheca Palafoxiana- houses the personal collection of Juan de Palafox y Mendoza (UNESCO World Heritage Site)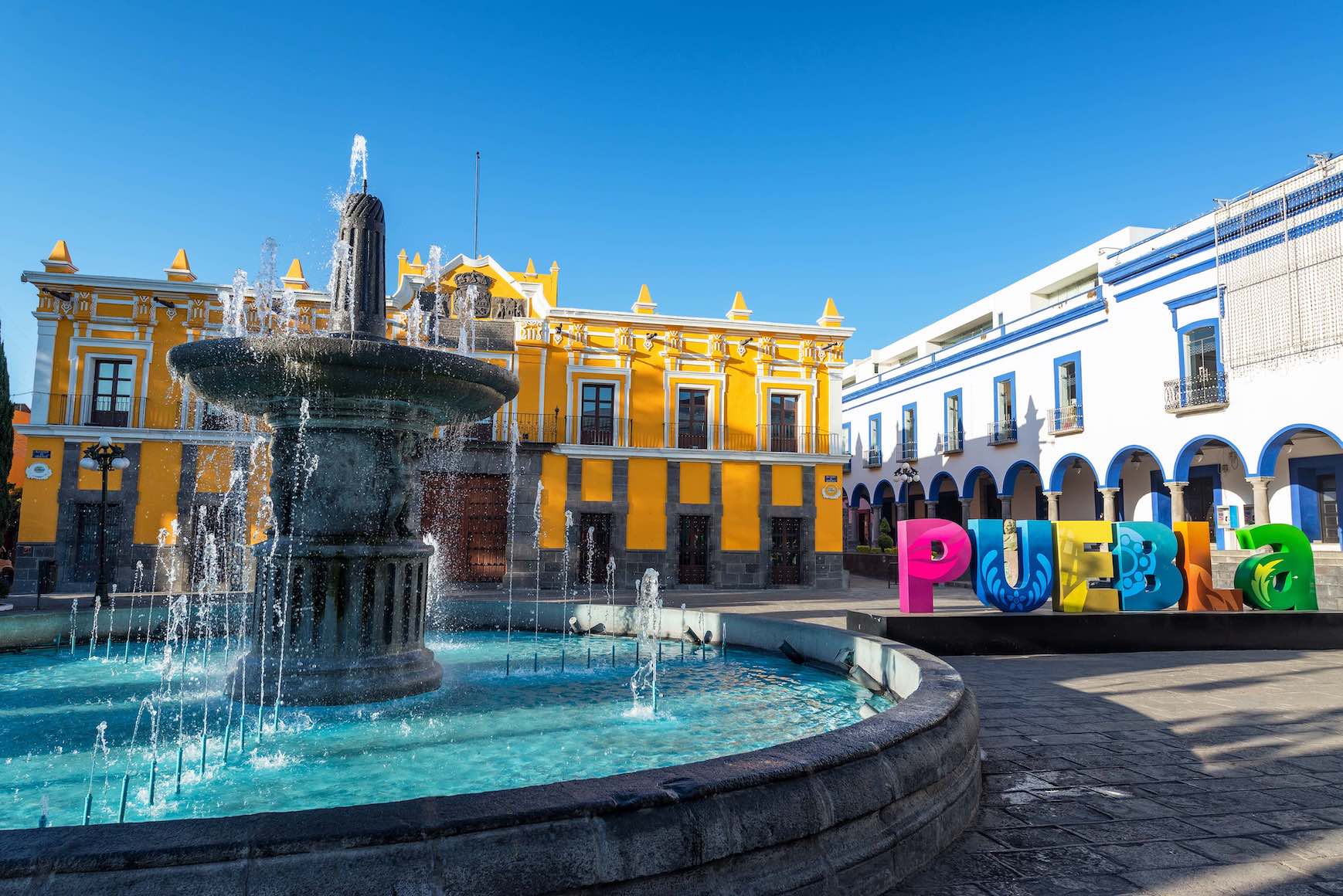 Huatulco
If you're looking for the next best sunbathing destination, you definitely need to consider a stay in Huatulco. Free of crowded resorts, this coastal town is filled to the brim with beaches,
waterfalls, and docking ports perfect for relaxing. Huatulco is also the ecotourist's dream with ethical jungle excursions at the heart of their tourism industry.
Highlights
30 beaches and 3 bays to choose from.
Known for being a small luxury resort destination, but maintains it's the local surfer-friendly atmosphere
Home to the largest coral reef in the Pacific
Local coffee plantations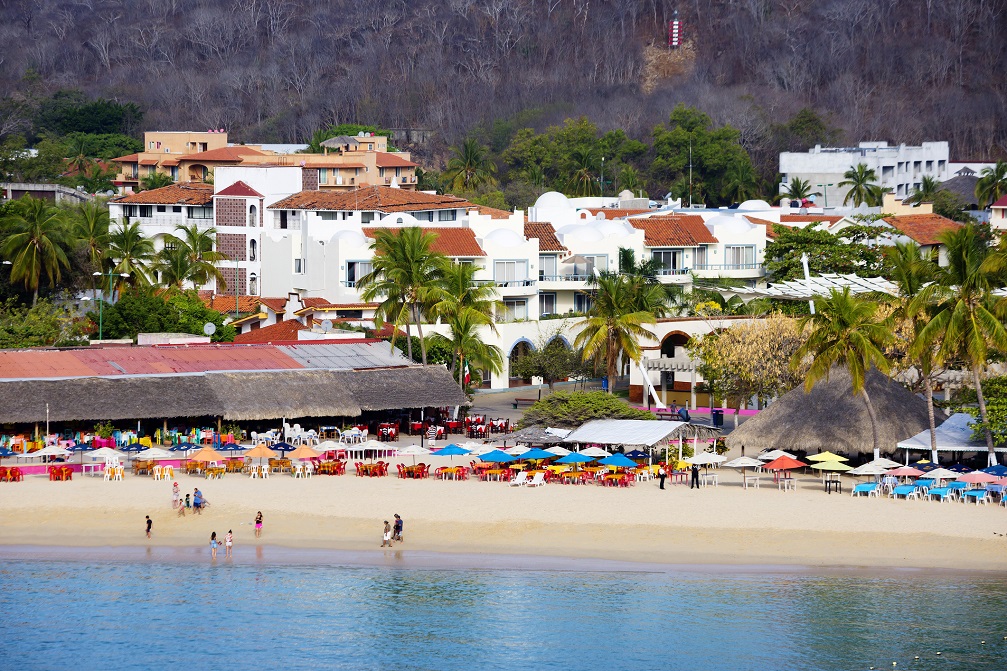 Mazatlán
Gastronomy music and sandy beaches are the names of the game in Mazatlán. If you love a good resort but have grown tired of the Cancun atmosphere, you need to give Mazatlán ago.
Highlights
Effortlessly combines a typical Mexican beach vacation with a vibrant Latin-American city
One of the best carnivals in the world- certainly competitive with Rio and New Orleans
Sports fanatics should plan to catch a baseball game in Mazatlán- the whole city is made up of super-fans and the stadium is worth a visit on its own.
Renowned sports fishing- many celebrities have been drawn to Mazatlán for its plethora of deep-sea tours