Grand Turk is a predominantly flat island in the Turks and Caicos archipelago. Measuring 17.4 square kilometers, it is home to Cockburn Town, the capital of the region. A relatively serene tropical paradise, the island was the location of a US Naval Base and a Missile Impact Location System, now decommissioned, from the mid to late 1900s.
Today, Grand Turk is an emerging tourism hotspot. People come here for some of the best wall diving in the Caribbean and to enjoy the island's beaches and rustic character. Since the early 2000s, the island has grown as a prominent cruising destination, which has further helped boost the local economy. 
The population of Grand Turk is a mix of natives, ex-pats, and Caribbean residents who now permanently reside in what is the largest island of the Turks. As a result, the island has a very diverse yet humble culinary scene. While you won't find any big fast-food joint here, Grand Turk has a fair number of casual and fine-dining restaurants. 
However, the best places to eat in Grand Turk are famous for taking locally sourced ingredients, particularly seafood, and transforming them into familiar classics packed with regional flavors.        
Jimmy Buffet's Margaritaville
If it's "cheeseburger in paradise" you want, then Jimmy Buffet's Margaritaville is where you go. The iconic musician's equally legendary restaurant chain has an outlet inside the Cruise Center at Cockburn Town, and it is by far one of the best places to eat in Grand Turk. 
Moreover, Margaritaville is no ordinary restaurant. Instead, it is a wholesome tropical experience, with a sizeable lagoon-like swimming pool, loungers, cabanas, live music, a swim-up bar, DJ, and even a wave simulator. 
The menu at Margaritaville consists of all-American comfort food, from burgers, sandwiches, and crab cakes to salads, nachos, fish tacos, and grilled mahi-mahi. The overall atmosphere at Margaritaville is exceptionally laidback, but the place does get crowded whenever there is a cruise ship in port.    
Jack's Shack
A short walk from the Cruise Center, Jack's Shack is a humble establishment compared to Margaritaville, but equally fantastic when it comes to food. 
Ask any returning tourist, and they will undoubtedly mention this beachside bar and restaurant among the best places to eat in Grand Turk. 
A family-run eatery, Jack's Shack serves a range of classic Caribbean bites. There's Jack's signature jerk chicken, cracked conch, butterflied shrimp, and specials that change based on the day's catch. 
To drink, try Janet's (Jack's wife) mojito or the in-house rum punch. And guess what, Jack's Shack also offers a free shot of Caribbean Rum to all their guests.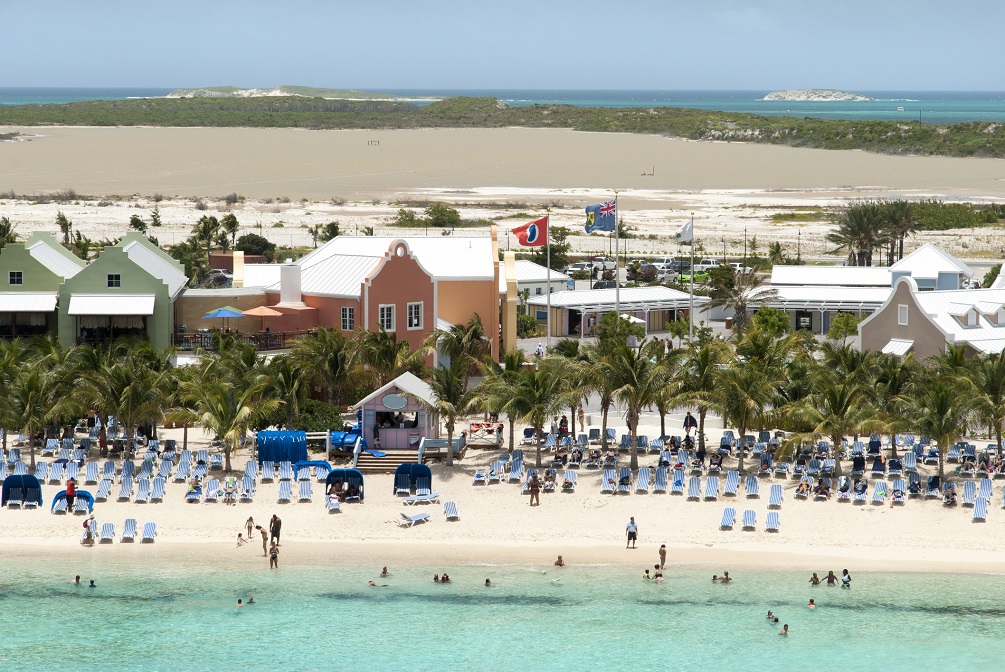 Sandbar Restaurant
Sandbar is your quintessential waterfront restaurant where you can go barefoot and shirtless to relish a delicious meal. Situated next to a quiet beach on Grand Turk's west coast, Sandbar opens only for lunch and dinner. 
Their menu includes both Caribbean and American fare, but Sandbar is mainly known for its fresh seafood. The grilled grouper and the grouper sandwiches are the restaurant's top hits. Still, don't miss out on the lobster or the wahoo either. 
Although the restaurant doesn't stay open till late, it is nevertheless an excellent spot on the island to view the sunset.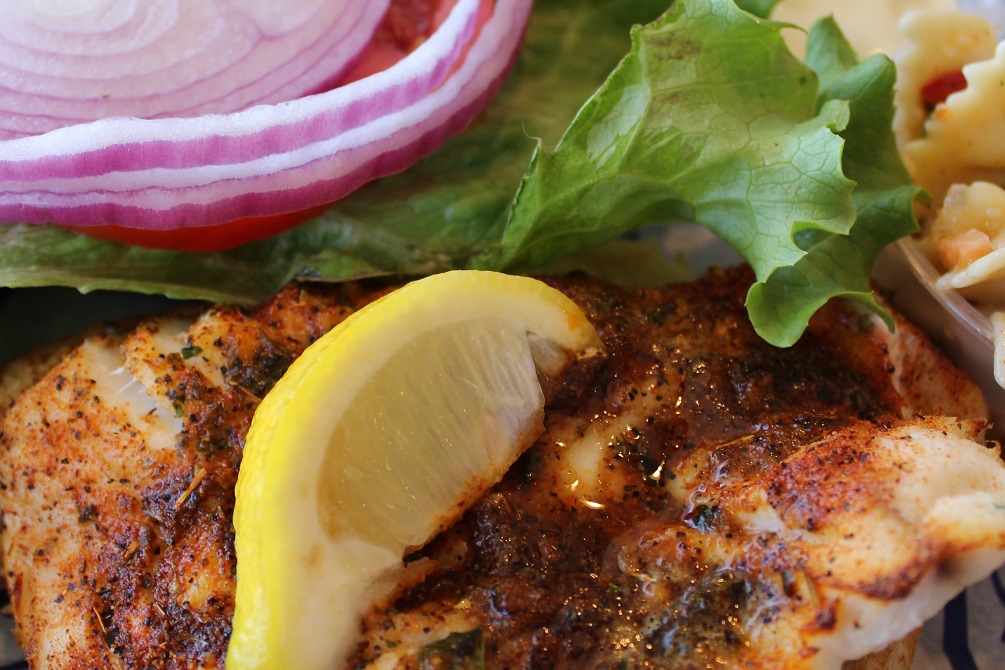 Sunshine's Restaurant
Located on Old Airport Road, Sunshine's Restaurant is a hidden gem of a place that serves delectable homemade food. At the helm of this quaint little eatery is Ms Sunshine, a Jamaican national who's been living in Grand Turk for over 20 years. 
For a small place, the variety in food at Sunshine's is quite impressive. The dishes are primarily Jamaican and feature authentic flavors brought about by local spices and ingredients. 
Try the oxtail, curry goat, jerk chicken, pork chops, and vegetable fried rice when dining at Sunshine's. Reggae music, patio dining, and service with a smile further help create the perfect island ambiance, placing Sunshine's Restaurant among the top places to eat in Grand Turk. Not surprisingly, several on-land day tours make a pit stop here for a quick lunch.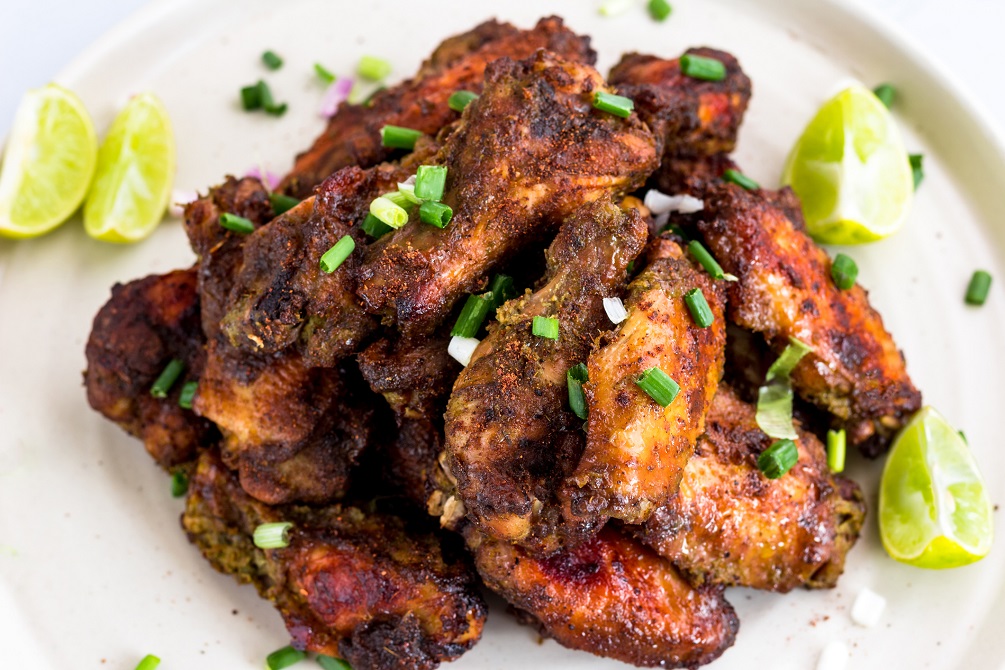 Ridge Café
Located on Lighthouse Road, Ridge Café overlooks the North Atlantic from the island's eastern side. Characteristically cafe-life, this quaint little rooftop eatery is perfect for an afternoon lunch date.
Closed on Mondays, the café serves breakfast and lunch on all other days. Dinner service is from Thursday to Saturday only. Ridge is also home to the island's only espresso bar, making it one of the essential places to eat in Grand Turk for coffee enthusiasts.
The food at Ridge Café is homemade, fresh, and seasonal. Consequently, their menu changes daily. However, you can usually expect delectable dishes such as blackened snapper sandwiches, shrimp tacos, tuna avocado or wasabi salmon burgers, carrot cake, and housemade ice cream. Large portions, friendly service, and a range of baked goods add to the never-ending charm of the family-run Ridge Café.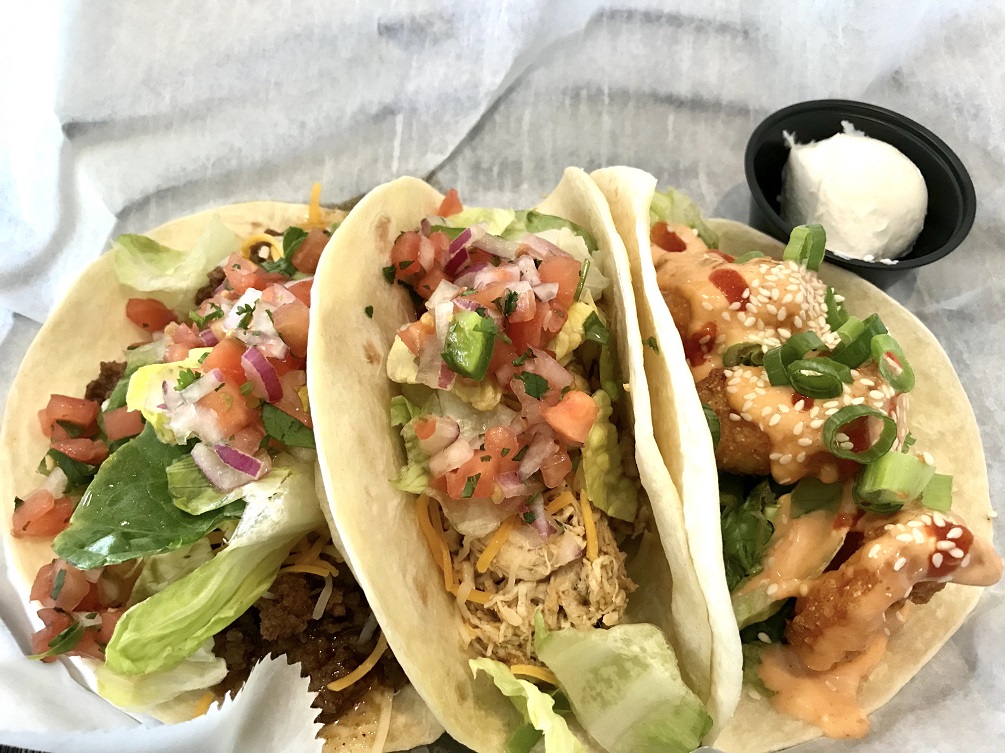 Guanahani Restaurant & Bar
Bordering Pillory Beach, Guanahani is the in-house restaurant of Bohio Dive Resort that is also open to walk-in customers. The specialty of Guanahani is that it offers a daily menu featuring not just Caribbean recipes but also dishes from around the world.
Chef Leroy manages a dedicated team in the kitchen that takes the freshest elements to create mouth-watering delights for breakfast, lunch, and dinner. 
When eating at Guanahani, you can expect culinary essentials from India, Spain, Thailand, and even Greece on any given day. Some of the recurring classics are lobster wrapped in bacon, chicken tikka masala, vegetable spring rolls, shrimp skewers, and the Bohio rum cake. 
However, since everything is made to order, it can take up to 45 minutes for the food to arrive at the table. In other words, only go to Guanahani when you have time on your hands.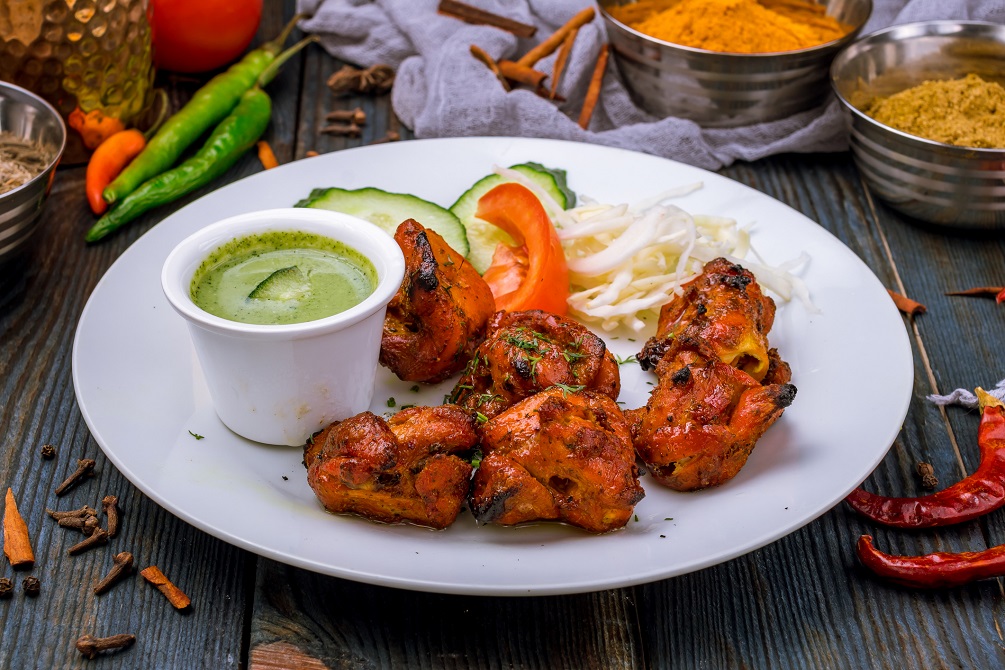 Barbie's Bar & Restaurant
Barbie's Restaurant is among the best places to eat in Grand Turk simply because it is the "home of the best conch fritters and cracked conch" on the island. 
A tiny establishment on the western coast, it's idyllically located near the waterfront, offering diners a chance to enjoy beautiful views while indulging in finger-licking good food.
The chalkboard menu isn't extensive but features traditional island snacks. Besides the conch, there's fried plantain, fish fillet, rice, potato wedges, as well as a few burgers and sandwiches. Additionally, they serve rum punch, pina coladas, and different types of beers.