India entices worldly travelers with its pulsating cities, delicious cuisine, and rich cultural sites. But India also boasts dramatic landscapes ripe for heart-racing activities. From snow-capped peaks and evergreen forests to sandy coastlines, India's geographic diversity is off the charts. And that enables this beautiful country to host daredevils from across the globe. 
Want challenging multi-day hikes? Feel like getting dropped from a helicopter to ski down lofty slopes? Want to fly like a bird and view the Earth from above? All of that is possible and more when you venture to India. If you're looking for action, India is among the best places for adrenaline. Start with these five activities for a trip filled with epic thrills.
Trekking in the Himalayas 
Intrepid hikers looking for solitude and spine-tingling thrills will find it amongst the mighty Indian Himalayas. While the taller ranges of Nepal and Tibet draw more adventurers, the Indian Himalayas are every bit as beautiful. Spread across six north Indian states, this piece of the Himalayan Mountains takes thrill-seekers on a wild ride. 
Despite the political disputes in the region, Kashmir resembles an alpine fairytale of craggy peaks, high mountain passes, glacial lakes, and temperate forests. The Kashmir Great Lakes trek is a week of otherworldly natural scenery and draws comparisons to heaven on Earth. Walking amongst the intimidating mountains, fertile grasslands, pristine meadows, and glassy lakes feel like you've entered another realm.
Follow in the footsteps of Tibetan nomads by embarking on the epic two-week Parang La trek. The fabled trade route courses high mountain passes wander the windswept Changtang region of the Tibetan Plateau and visit the ethereal Tso Moriri high-altitude lake. 
Avid trekkers spend months scouring the Indian Himalayas and still can't even scratch the surface. From the sacred religious sites of Himachal Pradesh to the spiritual rivers of Uttarakhand, the Indian Himalayas are a hiker's nirvana.
Heli-Skiing in the Himalayas 
Did you think the Indian Himalayas were only a summer destination? Venture to the northern parts of India during winter and unleash the adrenaline with an action-packed ride. Step aboard a buzzing helicopter and soar amongst the snowy Himalayan peaks. The slopes are constantly blanketed with thick fields of powdery snow for an exhilarating ride down the mountains. 
The Himachal Pradesh town of Manali has transformed into one of the premier heli-skiing spots in India. With extraordinary views of towering peaks, you'll get dropped from 5,000 meters elevation to race down powdery terrain. The monster runs at Manali sends you zooming across ridgelines, down precipitous cirque bowls, and zig-zagging amongst wintery forests. 
Manali is prized for its deep powder runs, but it's not the only heli-skiing goldmine for adventurous skiers. Located in Jammu and Kashmir, Gulmarg rivals other heli-skiing destinations with its lengthy runs at over 5,000 meters. From the vantage of the helicopter, you can scope out backcountry runs too treacherous to reach from the ground.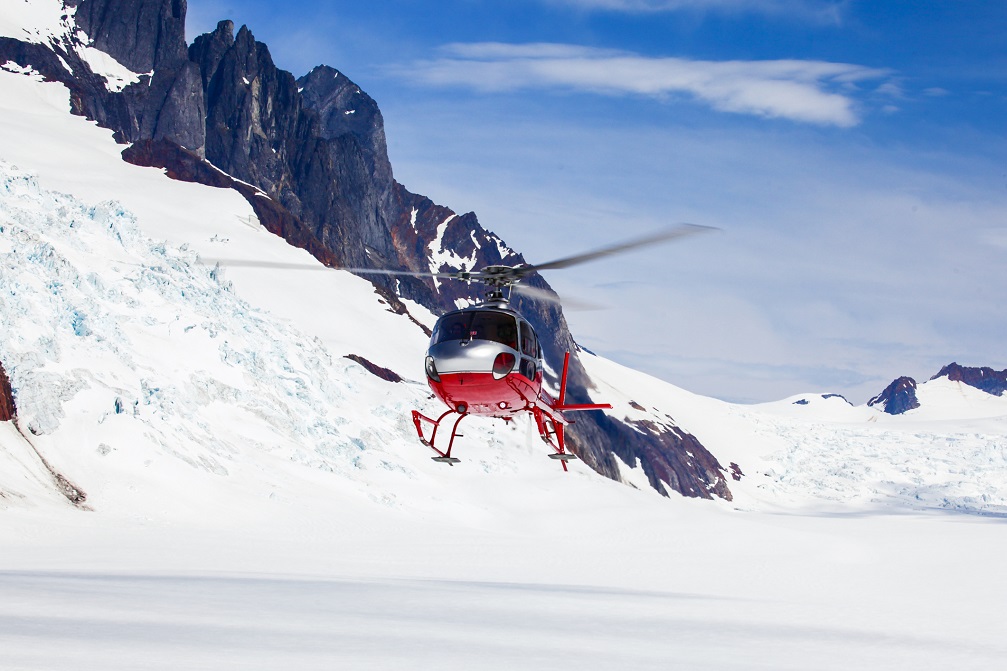 Whitewater Rafting in Himalayan Rivers
Finish our trio of thrill-inducing Himalayan activities by navigating the region's gushing rivers. The wild waterways keep your heart racing with sharp drops, fierce rapids, and rocky obstacles to dodge. India's untamed rivers feature some of the world's most daring rafting expeditions and weave through dramatic alpine terrain.  
Veteran rafters can organize expeditions along the Zanskar River and charter the raging rapids through a rocky gorge. Himachal Pradesh has a myriad of rafting options that include the Chandrabhaga, Satluj, and Beas rivers. 
Rafting in the holy Ganges River can be an unreal experience for rafters of all skill levels, but only seasoned rafters should tackle its wildest tributaries. Steering through the aquamarine Alakananda and Bhagirathi Rivers and its class 4-5 rapids requires nerves of steel.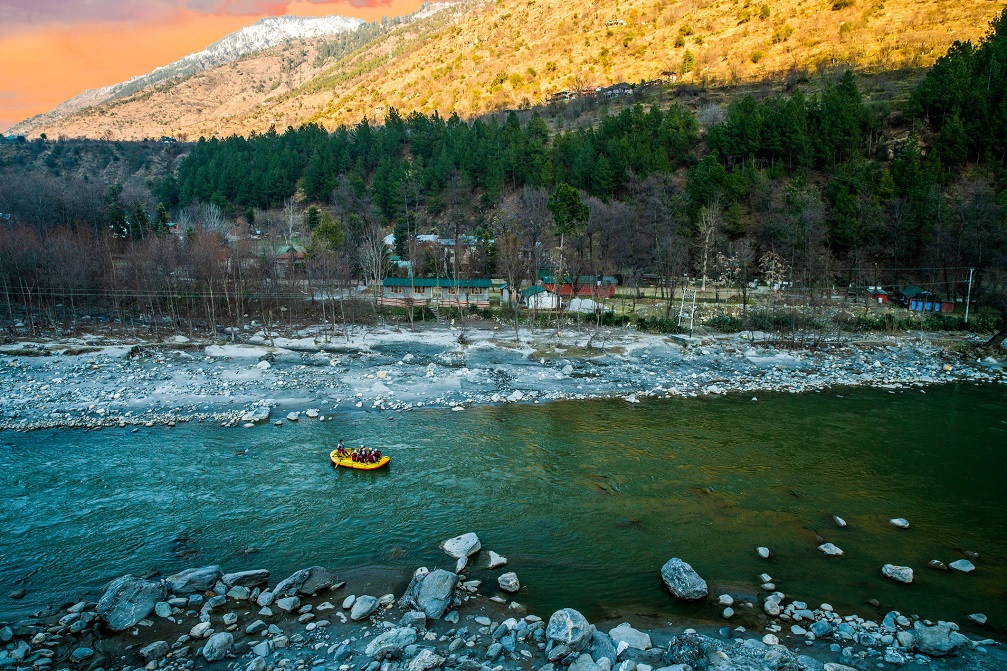 Paragliding Above Scenic Landscapes
India ranks among the world's paragliding meccas, and there are endless places to soar like a bird. Paragliding has gained tremendous popularity in India, and the country's dramatic, varied terrain entices adrenaline junkies across the globe. Near the Kangra Valley, Bir Billing reigns as the supreme paragliding location anywhere in Asia. Set amongst serrated peaks and forest-clad hills, Bir Billing made the perfect host for the Paragliding World Cup. 
Skip over to southern India to fly over the scenic countryside of Tamil Nadu's Vellore district. Just 102 km from bustling Mumbai, Kamshet is a popular weekend getaway for paragliding adventures. You'll find several reputable instructors that can help you soar above the lush Western Ghats. And for scenery a bit more dramatic, paragliding in Manali gives you a bird's eye view of the Himalayas and the fertile valleys below.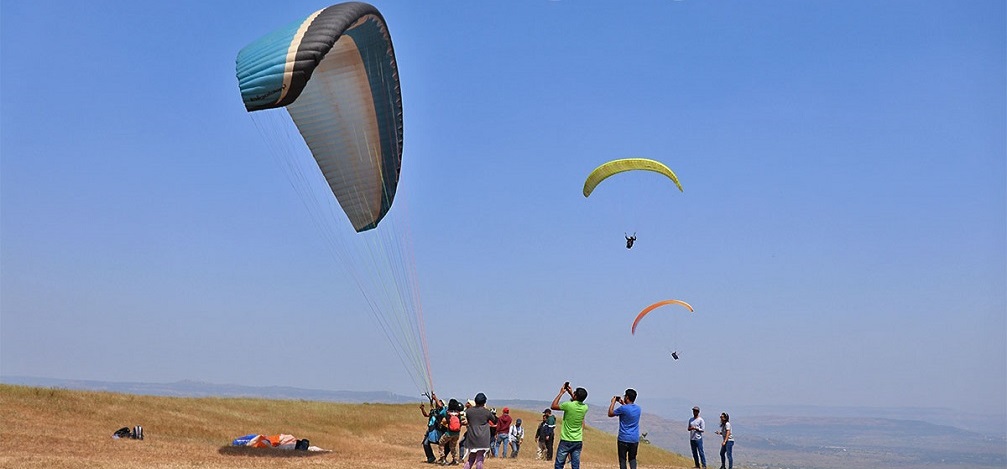 credit to the owner: Kamshet is a popular weekend getaway for paragliding adventures.
Surfing at Sandy Beaches
While India is still growing as a surf destination, its extensive 7,500 km coastline has several spots to hang ten. The Tamil Nadu coast hosts a thriving surf scene that attracts many of the country's best surfers. Kovalam has consistent breaks, and surf schools teach newbies the basics. Just a little further south, Mahabalipuram lets you surf with a sacred temple forming the backdrop. Auroville Beach is another spot on the Tamil Nadu coast for reliable breaks or to learn the sport. 
While the breaks aren't as intense in Kerala, there are numerous beaches suitable for novice surfers. Goa has more of a party vibe, but Ashwem Beach has a surf school and decent breaks. For veteran surfers, the Andaman Islands are a tropical paradise to ditch the crowds. Just know that the reef breaks around the islands can be dangerous if you wipe them out.