LA's culinary scene is second only to its persona as the film capital of the world. Not only does the food in LA reflect the diversity of its population, but it also encapsulates the overall vibe of the city, which is to be forever a trendsetter. As a result, the range of gastronomic delights that one can relish in LA is simply mindboggling, making the city one of the most influential foodie destinations on the planet.
For gourmands, LA is a dream come true. It offers a selection of phenomenal eating joints, from fine-dining restaurants such as Spago and Providence to laidback cafes such as Counterpart Deli and Dinosaur Coffee. However, LA's food culture goes much beyond brick-and-mortar establishments. For it is in the City of Angels that you will find some of the most well-known food trucks in the country. 
Food tucks in LA are nothing short of an institution. Experimental, hip, colourful, and comforting, they are now as much a part of the local zeitgeist as is celebrity spotting, brunches, and avocado on toast. No less than a tourist attraction, one that also satiates the palate, here are some of the very best food trucks in Los Angeles worth a try during your holiday in Southern California.  
Kogi BBQ
There is undoubtedly one person responsible for our present-day obsession with food trucks, and that's chef Roy Choi. After all, it was his Kogi truck, serving mouth-watering Korean and Mexican fusion food, that initially kick-started the food truck trend in 2008. 
Eventually, what began in LA soon caught the fancy of culinary entrepreneurs worldwide, as more and more international cities saw a rise in food trucks.
Today, Kogi is a mini-empire with four trucks. Named Roja, Verde, Rosita, and Taqueria, each food truck has its own identity and covers a different section of LA. Kogi announces the location and routes of the trucks daily via their social media handles and website, a brilliant marketing technique they've continued to use since the early days. 
The menu is somewhat the same as when the first truck, Roja, rolled out on the streets. If you are a Kogi virgin, try the short rib tacos, the Kogi dog, kimchi quesadilla, spicy pork burritos, and the Pacman burger, the must-haves from their limited yet oh-so-satisfying selection.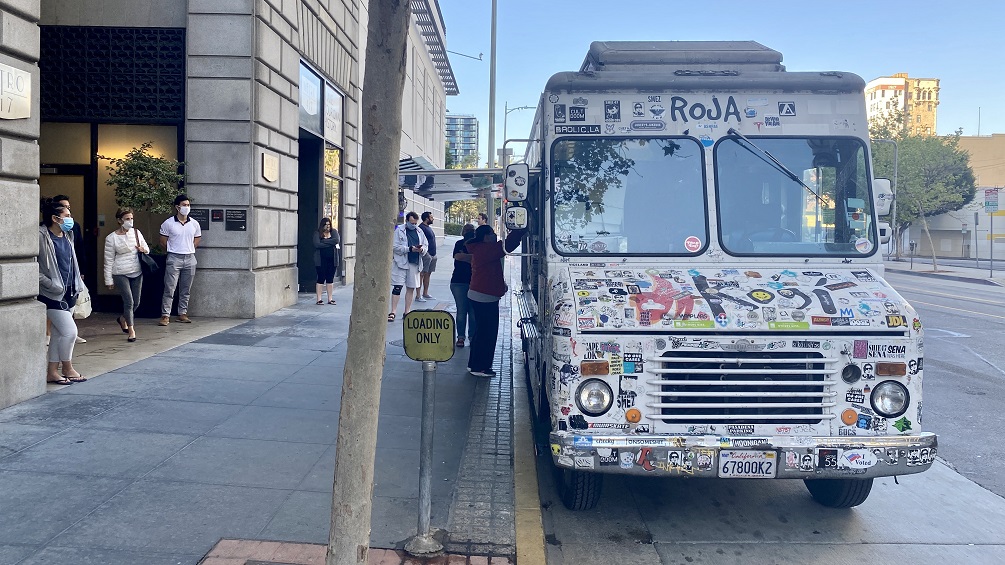 Tumaca
It's hard to miss Tumaca with its bright fire-engine-red exteriors. Boasting of being the "first and only Spanish food truck in LA," Tumaca captures the very essence of the food business by keeping things simple. Their menu, consisting of only tapas and sandwiches, takes inspiration from comfort food found in and around Barcelona. 
Moreover, the husband-wife team working in the kitchen champion authenticity by using fresh ingredients either imported from Spain or bought from local farmers. 
So, what's so special about the sandwiches at Tumaca? For starters, they use freshly baked tomato bread as their base, toasting it ever so slightly and then brushing it with extra virgin olive oil. 
As for the fillings, try their Clasico sandwich that has dry-cured chorizo and melted Manchego cheese. Or, if you are a football fan, don't miss out on Futbol Club Barcelona, which comes with Serrano ham, tomato spread, Piquillo peppers, paprika, and garlic aioli.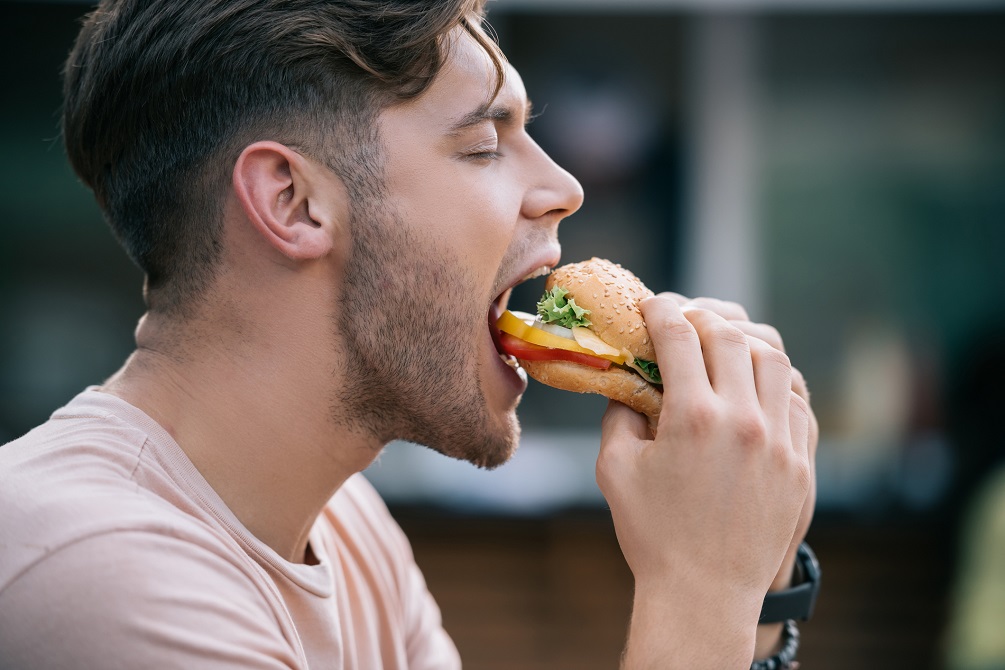 Café Vietnam Truck
Food takes an entirely new meaning when born out of memories from our childhood. When Trang, a native of Nha Trang living in LA, could not satisfy her longing for traditional Vietnamese street food, the type she ate as a young girl back home, she decided to take matters into her own hands. And that's pretty much how Café Vietnam ended up on LA's food-truck circuit. While there are other food trucks in LA serving Vietnamese recipes, Café Vietnam is by far the best.  
Bright and orange, Café Vietnam Truck serves elemental Vietnamese delicacies. Customers begin by picking between a Bahn mi (Vietnamese baguette sandwich) or a rice bowl, then adding proteins such as chicken meatballs, slow-braised pork belly, lemongrass chicken, or organic Vegan curry. 
Another favorite is Trang's famous crispy egg roll with chicken or vegetable fillings that work rather well as a snack. Of course, no meal at Café Vietnam Truck is complete without a Vietnamese iced coffee made by adding condensed milk to black coffee and pouring it over ice.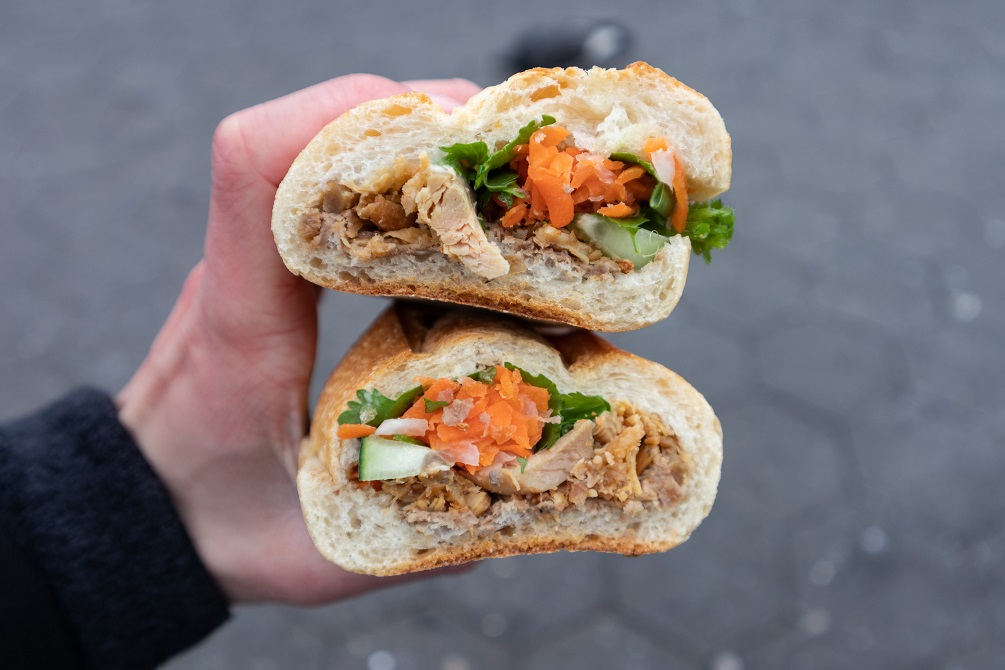 Made in Brooklyn
Although it might seem like a risk, introducing classic New York pizzas to the health-conscious residents of LA, Made in Brooklyn appears to have made the right impact. One possible reason for this is that Los Angeles is a melting pot of cultures and people from across the world. 
The brainchild of east coast native Sean Popock, Made in Brooklyn, has quickly become one of the most talked-about food trucks in LA since it hit the streets in 2016. 
At the heart of the food truck is Popock's passion to feed Angelenos (LA residents) with pizzas that one would typically only find in NY pizzerias. Consequently, Popock uses traditional gas ovens to keep his endeavour authentic and prepares his sauce, meatballs, and sausages in-house. 
Available in 20" pies or by the slice, garlic chicken, pepperoni, and his house-made sausage pizzas are the must-eats at Made in Brooklyn. The food truck also serves pepperoni and a build-your-own Stromboli – a baked calzone with mozzarella, meat, and vegetable stuffing.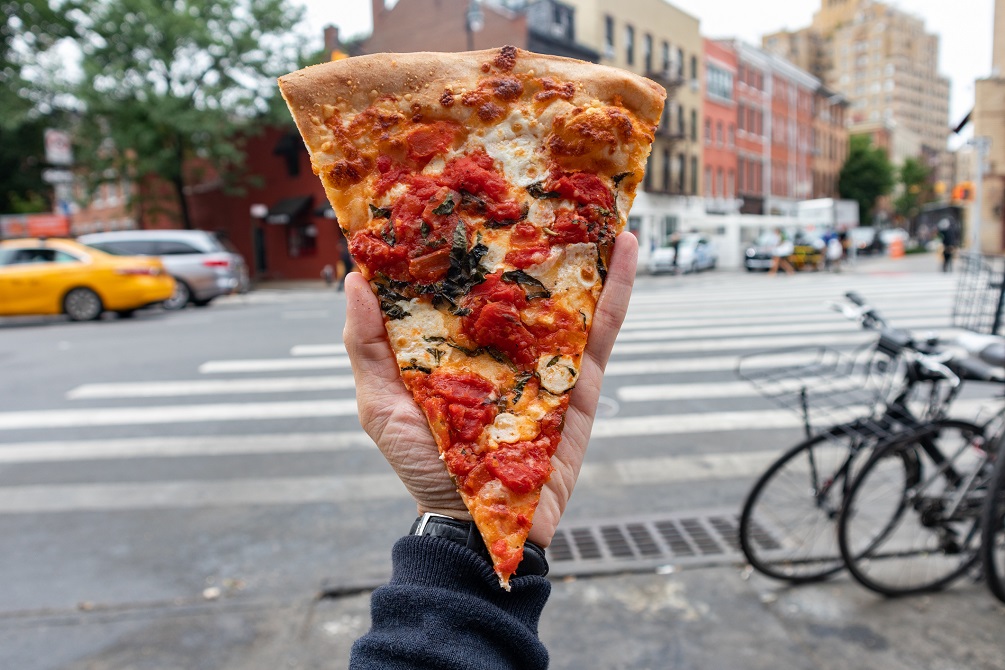 CVT
There's something inherently comforting about a soft serve. And in a world that is perpetually looking for over-the-top Instagrammable stuff, it's refreshing to come across an establishment that breaks down the façade to present a childhood favorite as pure and delicious as it is simple. 
CVT is precisely that, an ice cream truck that offers only three soft-serve flavors – chocolate, vanilla, and twist (a combination of both). Well, and a few toppings. But that's it, absolutely nothing else.  
Having two trucks in LA, christened Charlie and Frankie, CVT has come a long way since 2019 when owner Joe Nicchi went viral for his rant against social media influencers. 
Today, the focus of the truck, as it was from the beginning, remains on quality. That is why CVT only uses a "custom mix" for their soft serve. The mix is a unique preparation they concocted in collaboration with a local dairy. Subsequently, the final result is a smooth and creamy soft-serve brimming with nostalgia and sweetened deliciousness.