The islands of Hawaii are resplendent with beautiful beaches, dramatic coastlines and reefs full of life. While every island has its character and unique features, easy access to water is ubiquitous. And where there's an ocean, there's fun to be had enjoying watersports. 
If you want to challenge yourself with some thrills on the water, consider trying one of these activities during your visit to the Hawaiian islands.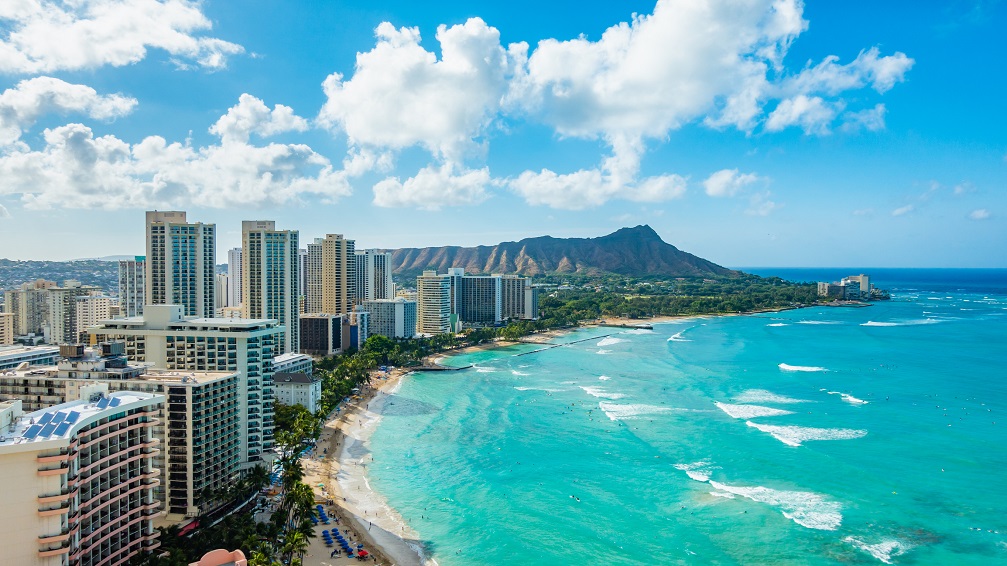 1. Everybody's going Surfing – Surfing
You can hardly escape the mention of surfing when there's mention of Hawaii. Imagine your feet balanced out firmly on a surfboard, a turquoise wave propelling you along, the sensation of flying and the wind in your hair. Surfing unites physical activity, thrills, connecting to the power of nature, and an uplifting sense of freedom and joy. Yes, surfing is far more than an activity. Surfing is a way of life. 
Nevertheless, you don't have to go all over Patrick Swayze to give surfing a try. 
On the Hawaiian islands, you can find lots of different breaks, small ones to learn on, all the way up to giant breaks like Jaws at Peʻahi on Maui. That one's not for the faint-hearted.
Every island has surfing schools, so if you've never tried surfing before and don't know where to start, it's easy to find a teacher.

2. Discover the Underwater World – Scuba Diving
The Hawaiian Islands have plenty of spectacular diving sites for all levels of divers. Scuba diving is a great way to experience the ocean from a different perspective. 
Being suspended under the water in your diving gear but feeling weightless is an otherworldly experience. Looking up, you can see the surface of the water glistening and moving, while around you, you can see a host of fish, bright colours flashing past, corals, strange creatures, and distant echoing sounds. In winter, you might even hear whales singing. So if you've never tried scuba diving, then why not give it a go on your visit to the Hawaiian islands?
The big island has the most dive sites to explore. Maui and Oahu are the best islands for shore dives (ideal for beginners) and have easy access to the world-famous Lanai Cathedrals (45 minutes by ferry). 
On the other hand, Molokai has the longest continuous stretch of coral reef. 
Experienced divers will love the thrill of Kauai's south shore diving sites Sheraton Caverns and Brennecke's Drop-off. From Kauai, advanced divers can arrange a trip to Niihau to see dolphins and monk seals.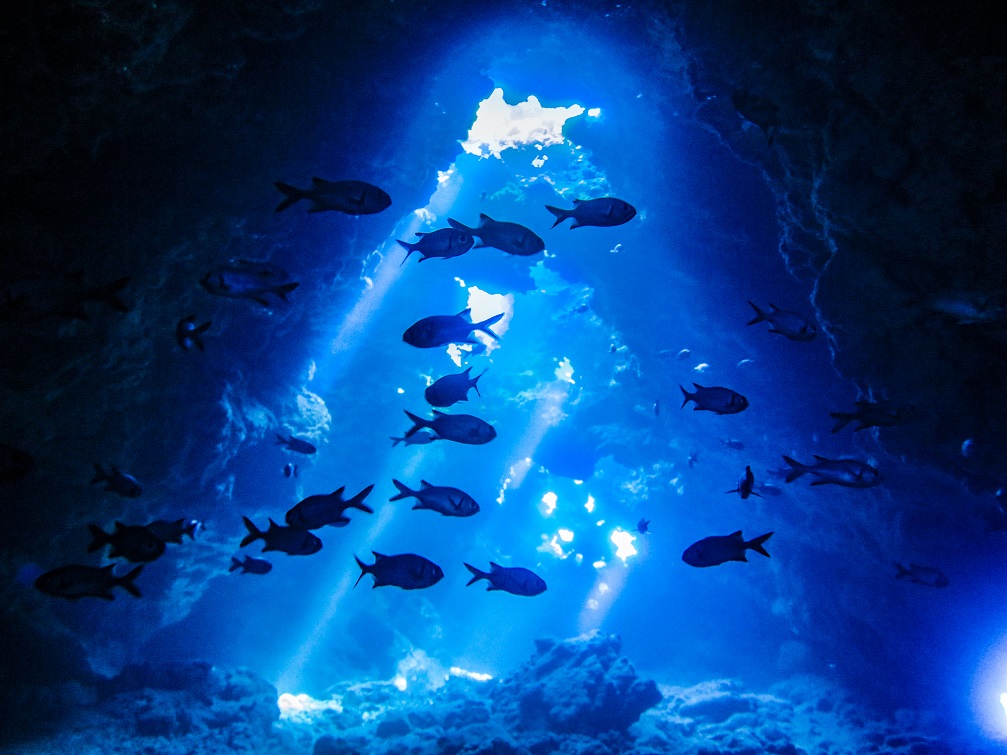 3. Zoom across the water like an Airbender – Kite Surfing
If you've ever wanted to be an Airbender, then Kite Surfing might be the next best thing. Learn to harness the wind and speed full throttle along the top of the water, launching yourself off waves as you go. 
If you want thrills, then Kite Surfing delivers. If you're going to do some kite surfing, the Hawaiian trade winds are your friend. Oahu and Maui are the best islands for this activity. Both islands have places for beginners, advanced and expert flyers.
If you're a beginner, you will need some lessons. The activity can be dangerous trying to learn without guidance.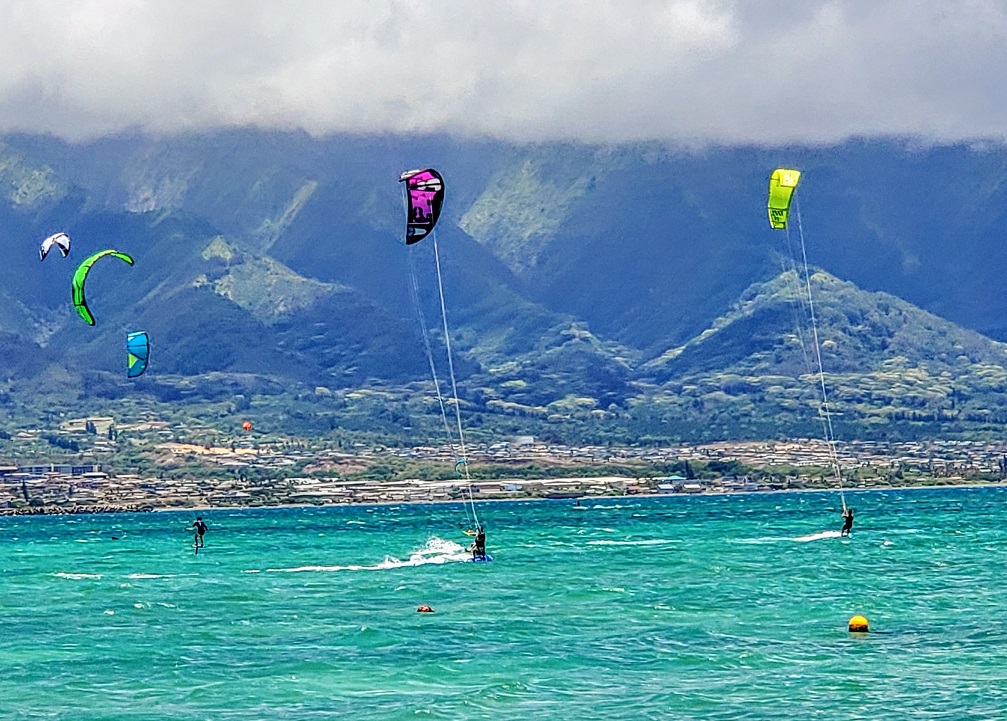 4. Surfing the wind – Windsurfing
Windsurfing is kite surfing's older brother but he's no more sensible. The main thing they have in common is you're aiming to shoot across the surface of the ocean like a bullet.
Windsurfing is easier to get started, but progressing to the next skill stage is more challenging than kite surfing. On the other hand, kite surfing is trickier to get started, but moving to the next skill level is easier. 
If you can't wait to jump on a windsurfing board and speed into the sunset, then head to Maui. There are good windsurfing spots on most Hawaiian islands, but Maui is the nerve centre and has legendary status amongst windsurfers because of the trade winds.
Despite Maui's importance to the windsurfing community, it doesn't mean there are only spots for advanced and expert riders. Instead, there are good beaches for beginners as well, and you can book lessons to help you learn the basics and get started.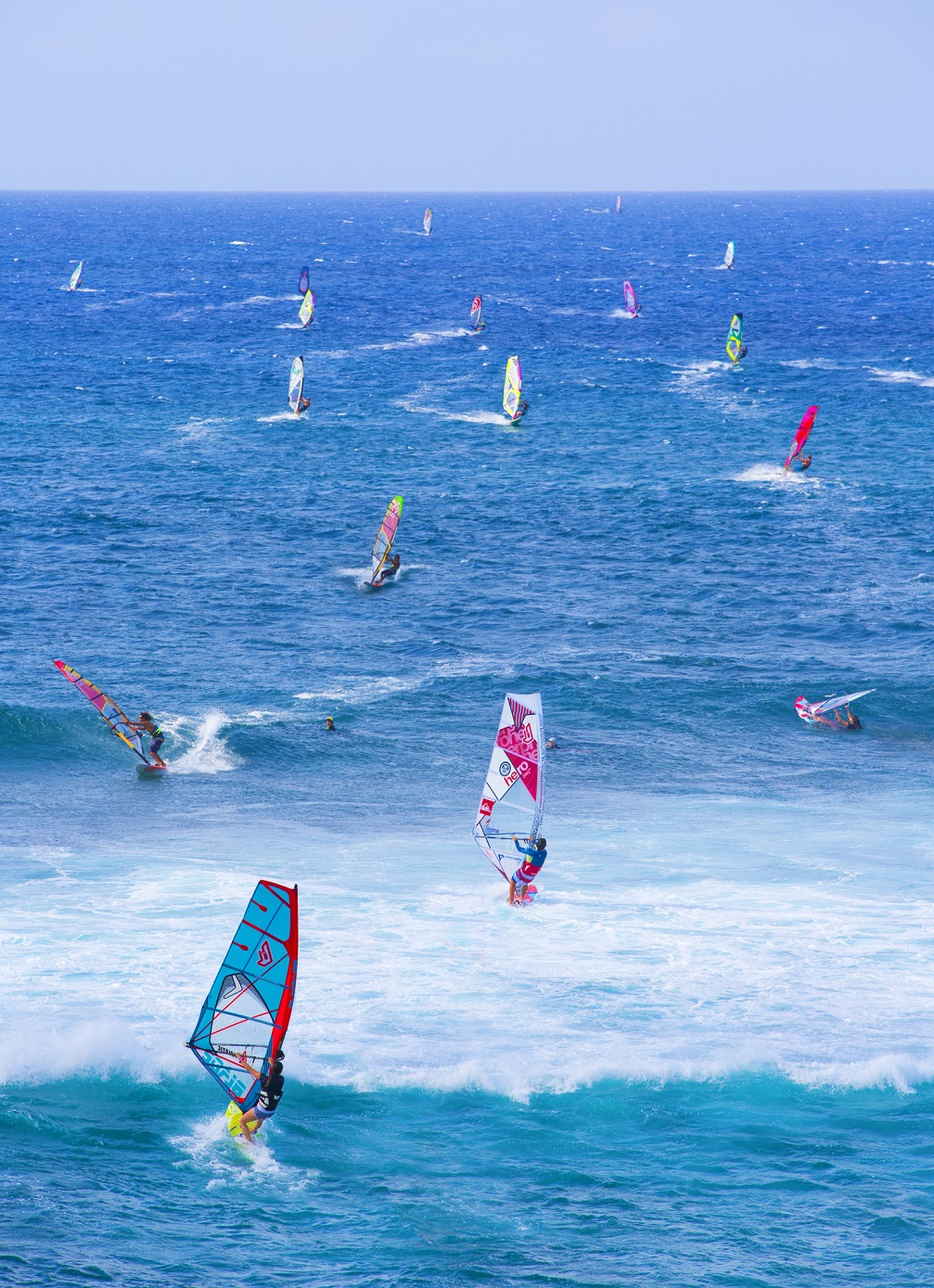 5. Kayaking up a Storm – Explore the Coastline
In Hawaii, ocean kayaking is a great way to access parts of the coastline you can't otherwise enjoy (quickly). You can paddle along from beach to beach, and if you come prepared, do some snorkelling along the way. I always take a boogie board along and use a double canoe. Then we paddle to snorkelling areas, take turns snorkelling around the kayak, or cruising on the boogie board while the other paddles.
Kayaking isn't the most high-adrenaline activity on this list, but it is thrilling to see the beautiful coastlines. If you are an experienced paddler, there are challenging places you can go, such as the NaPali coast on Kauai. Most people know NaPali for the long-distance carry-everything hike along the remote coastline. But you can also kayak some of the routes. Kayaking along the dramatic cliffs gets your heart racing. 
You may not realise, but you can also canoe up Kauai's Wailua River. So kayaking in Hawaii isn't only for sea experiences.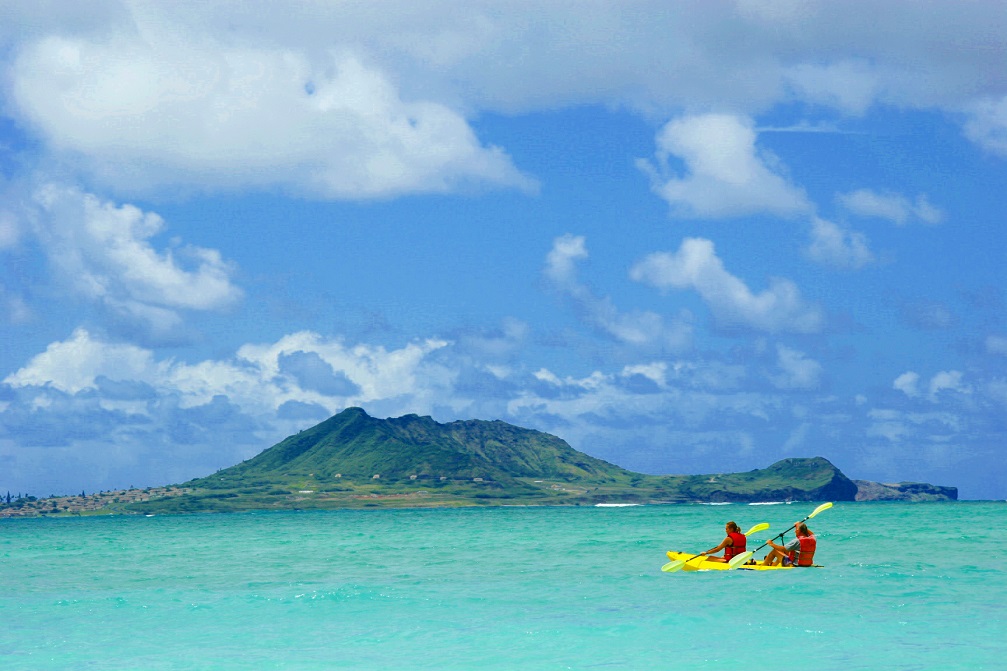 6. Moana's choice – Outrigger Canoe – Waʻa (vah-ah)
Introduced to the Hawaiian islands from Austronesia, outrigger canoes arrived around 20AD. Outrigger canoes were developed for the challenging conditions of the open ocean and used for ocean travel. Now, if that's not thrilling, I don't know what is.
Outrigger canoes remain a vitally important activity on the Hawaiian islands, and while they didn't invent the style of the canoe, Hawaiian's did invent outrigger canoe racing. 
The activity has seen a resurgence in recent years, and you can book outrigger canoe tours or join a club if you'll be on the islands for a while.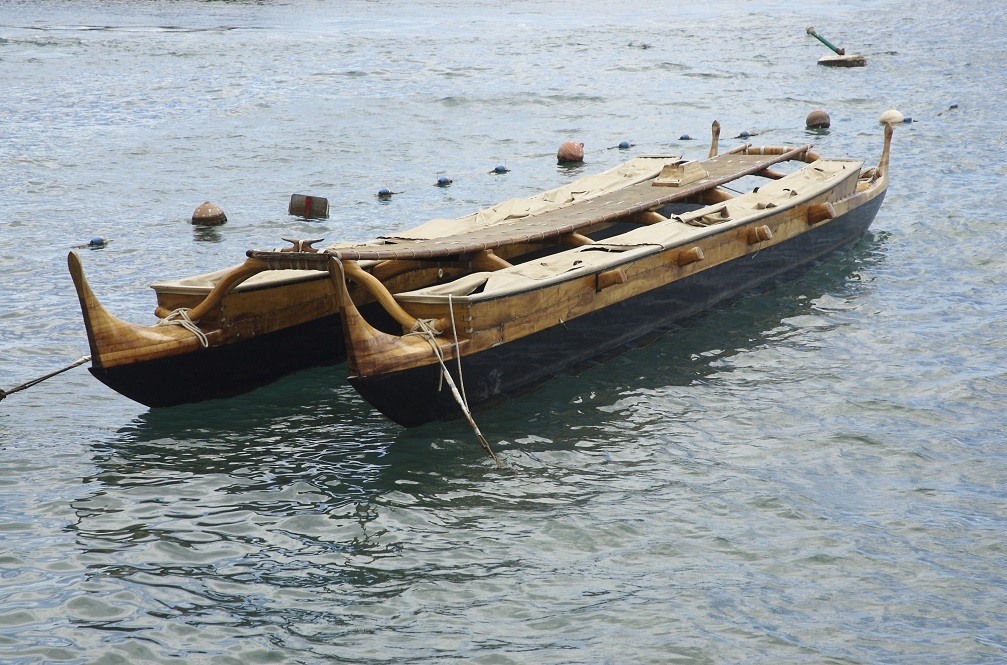 7. Instant Speed Rush – Wakeboarding
Wakeboarding may be an activity associated with lakes, but you can also enjoy this instant thrill activity on the ocean. The activity is easy to pick up, and you don't need to dedicate lots of time to lessons. 
Choose how long you want to spend doing it, plugin and shoot away across the sea. You'll have loads of fun, and if you want a challenge, why not try to master an ollie.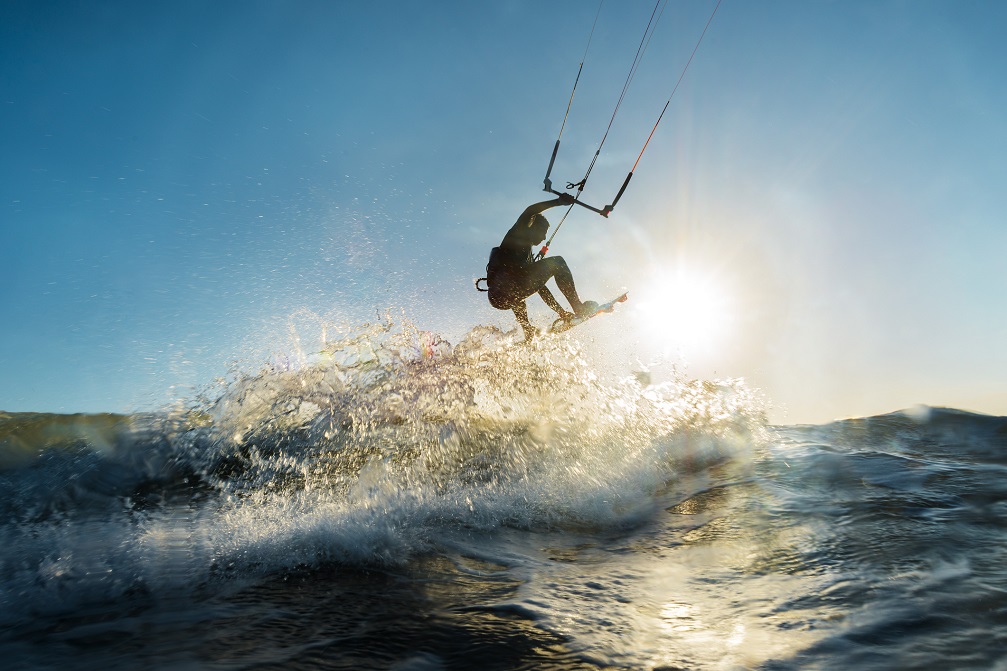 Adrenaline Galore
The Hawaiian Islands are a fantastic destination to enjoy a sedate beach holiday, but the ocean and thrills beckon too. Whatever takes your fancy you will find lots of adventures to be had.