A cliche of cross-ocean travel between the UK and America is that American's find the UK ever so cute and 'historical', and Brits find America ever so big and new. The same goes for everything from buildings to meals. And that is why we're talking about the 7 most mammoth mouth-watering all-American meals to feast on during your trip to Florida. Your taste buds and stomach will thank you for it.
The landscapes and location of Florida play into the flavors and ingredients used in the state. With a shoreline of approximately 1,350 miles (2,170 km), unsurprisingly, seafood plays an essential role in Florida's menus. Furthermore, with the proximity to the Caribbean and South America, you can also trace influences from those cultures in the menu. Lastly, the cuisine of the American South further shapes Florida's tastes.
1. Florida Stone Crab Stone
Crabs have gigantic claws with large meaty slabs inside, tasting something like a cross between lobster and shrimp. Floridians are usually served the tasty meat cold with a delicious mustard sauce and a slice of lemon.
At South Beach in Miami, visit Joe's Stone Crab, a restaurant serving Stone Crab since 1913. That's a pretty impressive timeline for an American restaurant.
If you want to enjoy Stone Crab, you have to catch them in season from the 15th of October to the 1st of May. To protect the crabs from overharvesting, anglers may only take one claw before releasing the crab. Then, the crab can then regrow another one.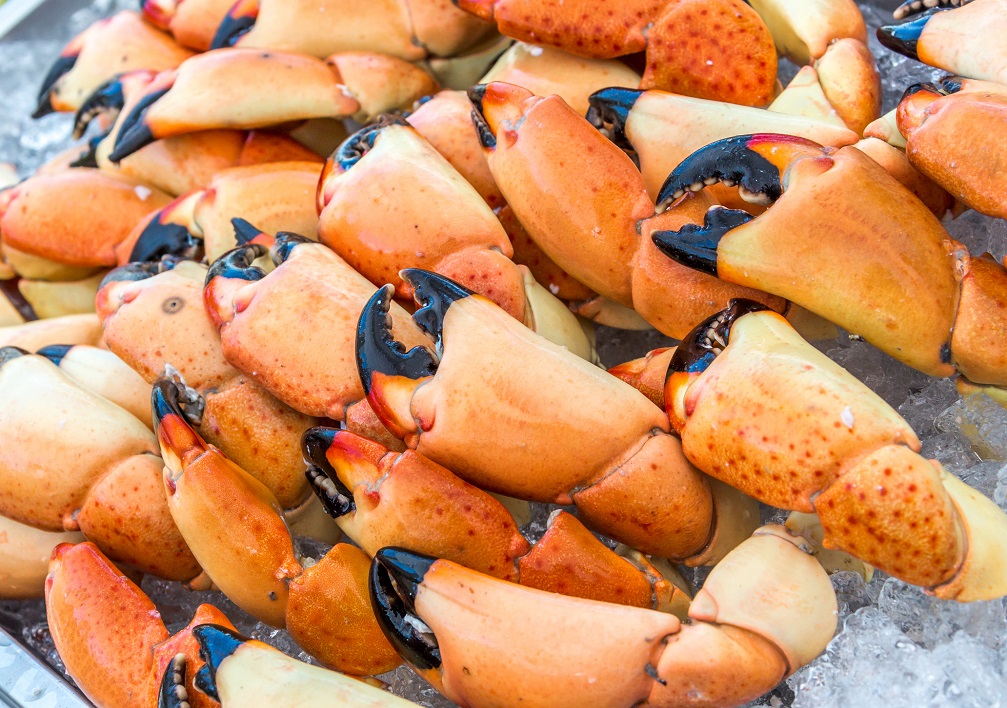 2. Oysters
If you love oysters, you can't miss out on trying Floridian Oysters. In particular, the oysters harvested at Apalachicola Bay are known to be the best in the state and arguably the world. Fat, plump slippery goodness poised to slither satisfactorily down to your stomach. Or bite into them to experience the oyster flavors to the max.
In Florida, you can find oysters served in a plethora of ways. Enjoy them raw, in chowder, or fried.
The oyster season stretches from September to February.
Note: The Apalachicola Bay oyster bed is currently closed due to a combination of devastating factors such as a drought, hurricane damage, and an oil spill. The closure aims to allow the oyster beds to recover, and the government hopes it can reopen by 2025.
For now, when visiting Florida, you can enjoy oysters from one of the many other in-state oyster beds. Watch this space for the return of the legendary Apalachicola Bay oyster.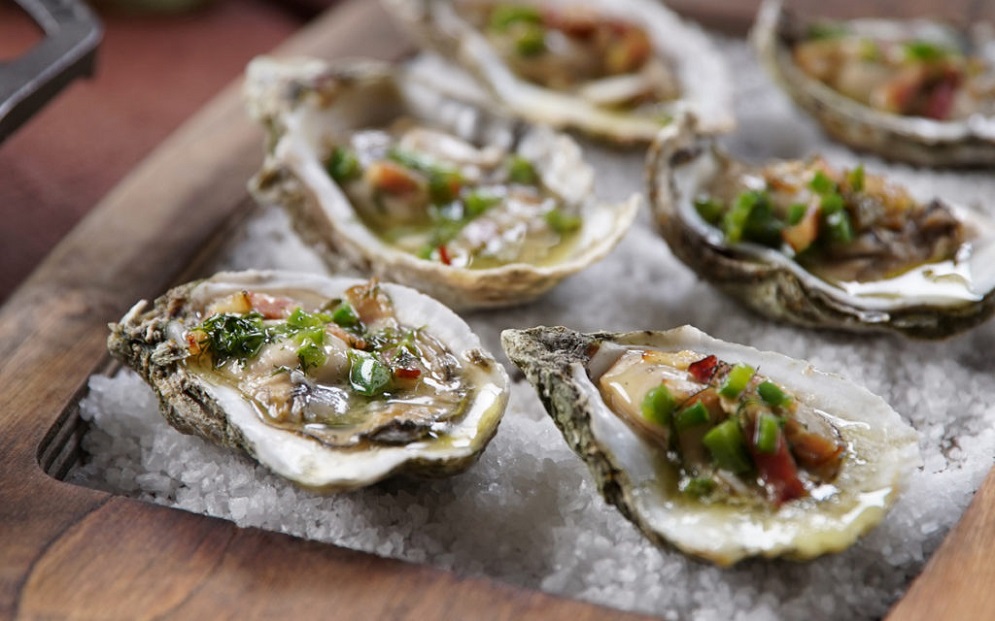 3. Gator Tail
Yes, you did read that right. And yes, Gator does stand for Alligator. Gator Tail is an iconic Florida dish to feast on, providing a perfect swampy Floridian solution of what to do with the local apex predators. You might not jump at the idea, but you have to try this dish when visiting the Sunshine State.
Little pieces of gator tail get cut into small mouth-sized pieces and deep-fried in a Cajun-style batter. The meat is lean and white, and if you didn't know any better, you might even think it's chicken.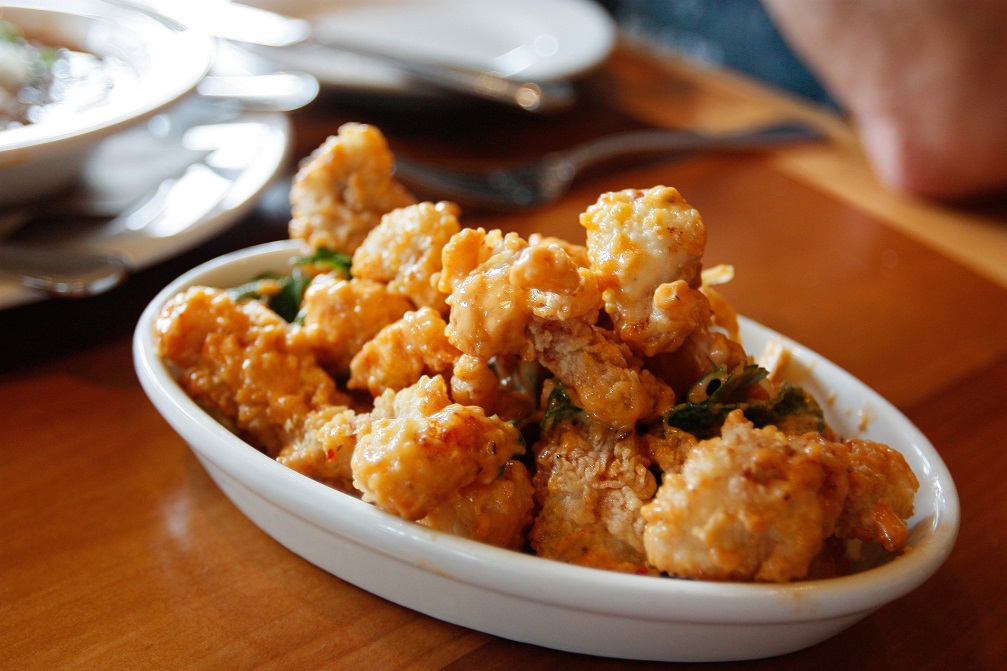 4. Key Lime Pie
The Florida Keys are famous for their limes, and thus their invention of the lime pie became synonymous with all things Floridian. Key Lime Pie makes a perfect all-American dessert to finish you off after an all-American feast of the main course. However, you don't have to go to the Florida Keys to enjoy a slice (although you can't miss enjoying it there if you visit the islands). You can find this delicious pie all over Florida.
Or, as a starter before your trip to Florida, you can even make Key Lime Pie at home. Use lime juice, eggs, and sweetened condensed milk. All this goodness is then poured into a Graham cracker crust and topped with a generous serving of whipped cream. Yum.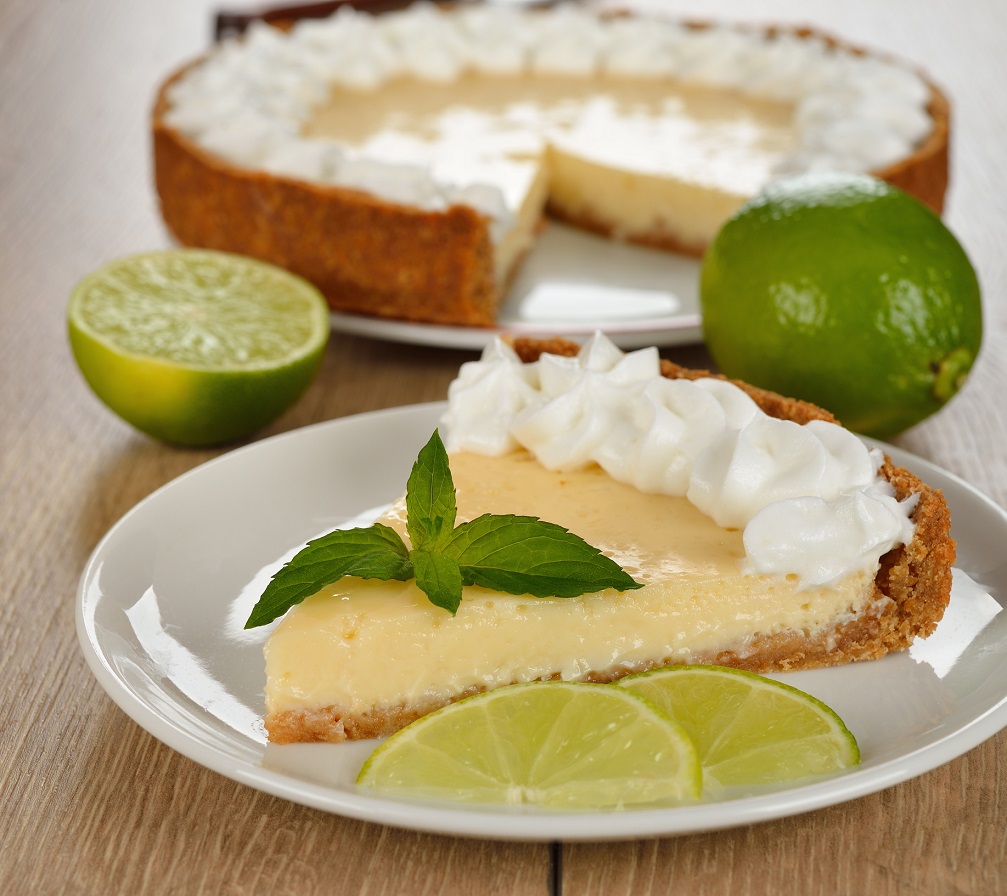 5. Fritas
Friday is a hamburger but Cuban style. A lot of Cuban's have made their way to Florida because of the proximity to Cuba. There have been Cuban communities in Florida since the late 1800s, but significant numbers of Cubans also arrived in the '50s, '60s, and 70s.
A plump beef and chorizo burger blended with a unique signature spice blend and crispy potato fries sit inside a bun made with fluffy white Cuban bread—a mouth-wateringly delicious and satisfying hamburger fix.
The Fritas style burger is an unmissable ultimate Florida take on an ultimate American staple.
6. Conch Fritters
If you ever wondered where the conch snail went from that conch shell you found on the beach. Well, it might have met its fate served up in Florida as fritters.
Tasty, crispy, mammoth, Moorish fritters. Conch fritters originate in the Bahamas, but as many of Florida's foods did, they found their way and became a typical dish in the Sunshine State.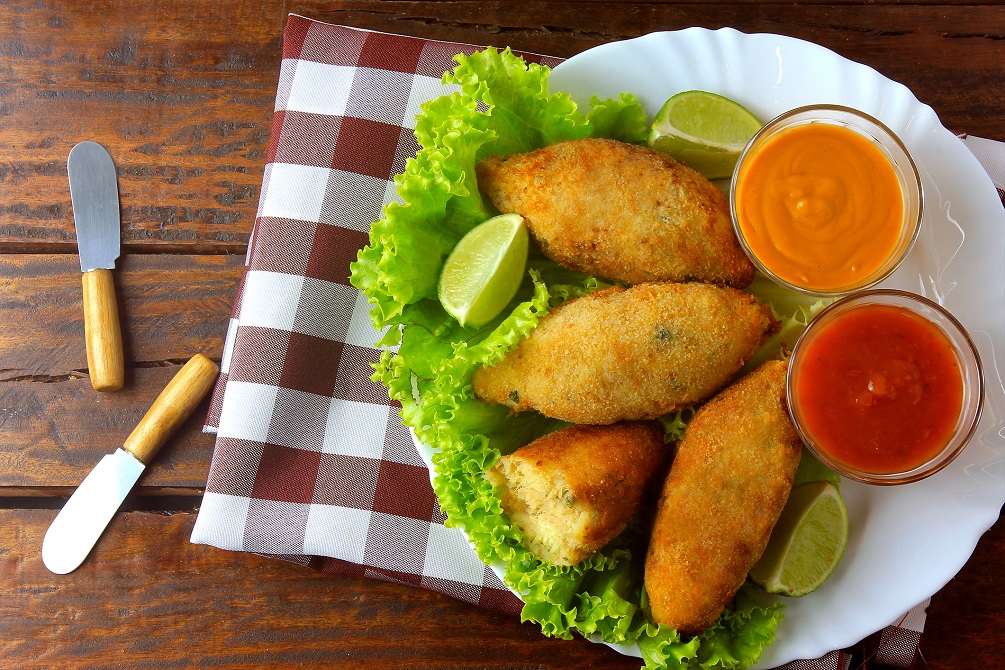 7. Fried Grouper Sandwich
In typically Florida fashion, where seafood features in every style of meal, this time they've put fried fish in a sandwich.
Crispy Grouper served with optional lettuce and tomatoes, in a sandwich with refreshing coleslaw and chips on the side.
Once you've had one of these seafood comfort sandwiches, you'll never look back. They are 100% addictive.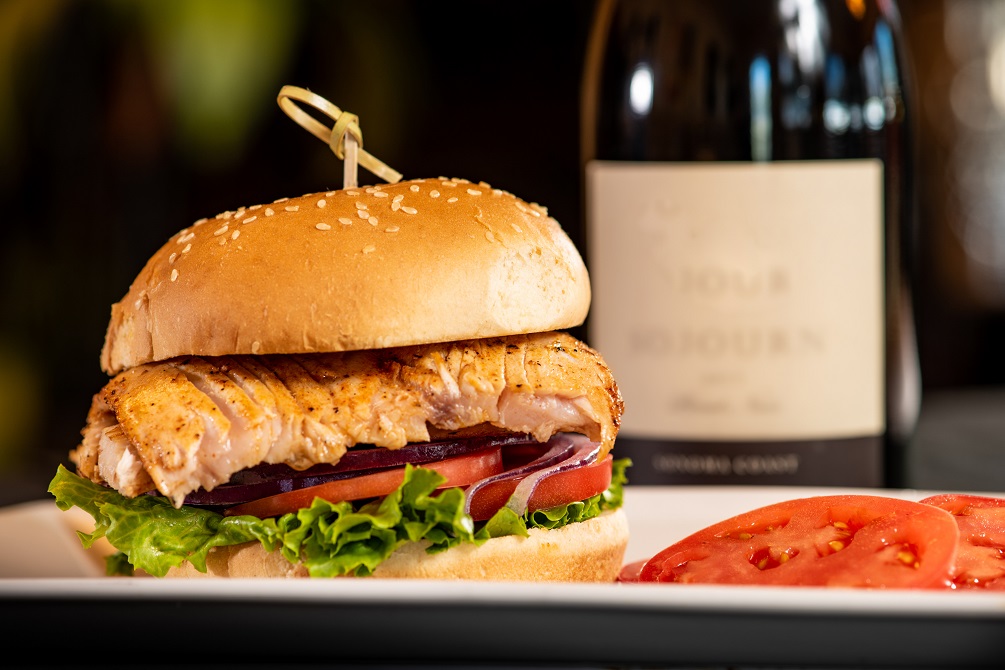 Wash it all down with
Lastly, finish off your mammoth mouth-watering Florida feast with a glass of lovely cold, freshly squeezed orange juice made from Florida oranges. Now, that's like drinking liquid sunshine.