A 115-island archipelago, Seychelles is a beautiful African nation that lies 1100km northeast of Madagascar, in the Indian Ocean. Ruled by the French from the mid-1700s, it came under the British reign post the Treaty of Paris in 1814. However, the country finally gained independence in 1976. The Seychelles of today showcases a substantial French and British influence evident in the local culture, architecture, cuisine, language, and religion.
Often an underrated holiday destination, hidden in the shadows of tourism behemoths like Maldives and Mauritius, Seychelles is slowly starting to capture the fancy of avid travelers. For tourists wishing to venture off the beaten track and explore untamed lands, it provides an idyllic escape, brimming with unique land and sea attractions. However, for travelers still unsure about flying to this gorgeous destination, here are seven reasons to visit Seychelles on your next island getaway.
Best Beaches
Promising some of the most stunning beaches in the world, Seychelles, with its year-round tropical weather, is a mecca for beachgoers. Soft white sandy strips bordered by lush vegetation and untouched by commercialism, the beaches in Seychelles are simply paradisical. 
Due to the varying topography of the islands, there are beaches for all occasions, from secluded nooks for couples to family-friendly strands offering plentiful water sports options. 
Among the best beaches in Seychelles are Beau Vallon, Anse Lazio and Anse Intendance in Mahé, Anse Kerlan in Praslin, and Grande Anse on La Digue island. 
Since the temperatures in Seychelles remain around 30C, with little rain, you can enjoy the beach pretty much on any day of the year.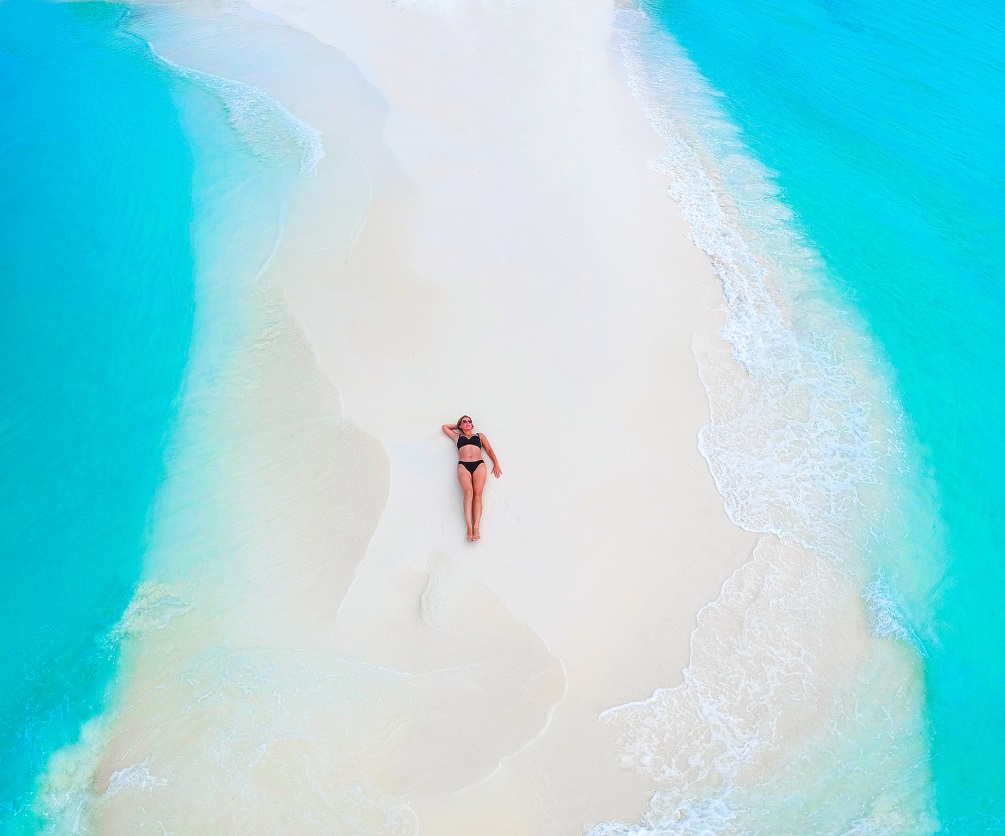 Delicious Island Food
Similar to the cuisines of the other islands in the Indian Ocean, Seychellois food takes inspiration from African, French, Chinese, Indian, and British recipes. 
However, what makes the local food one of the reasons to visit Seychelles is the country's own set of eccentric preparations based on regionally found and produced ingredients. 
Chicken, coconut, and octopus curries, fish soup, lentils, and rice are staples. But if you are an adventurous epicurean, Seychelles is famous for its shark chutney and the delicacy known as kari sousouri or, if you prefer, fruit bat curry! For drinks, there is refreshing coconut water, fermented wine known as kalou, and a homemade rum called buka.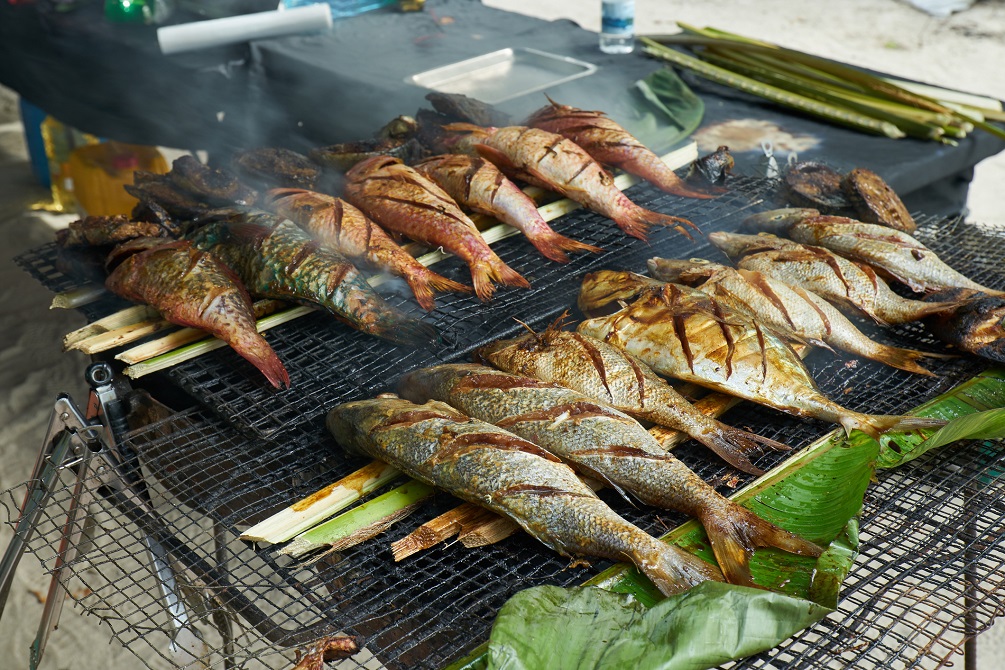 Crowd-free Diving
While enthusiastic divers are busy booking flights to the Maldives, diving sites around Seychelles remain crowd-free. Nevertheless, dive tourism is on the rise around the islands, resulting in better infrastructure and more possibilities to see the vibrant aquatic life of Seychelles. 
October, November, and March to May are the best months for diving in Seychelles with clear and calm waters. During this time, you can observe manta rays, turtles, parrotfish, white tip sharks, barracudas, and various corals and fish. To witness whale sharks, though, you need to visit during the monsoon period of June and July. That is when the plankton-rich waters attract the largest fish in the ocean. 
The most stunning dive sites in Seychelles are the islet of L'ilot, Chuckles Rock, White Bank, Aldabra, and the wrecks of Ennerdale and Aldebaran.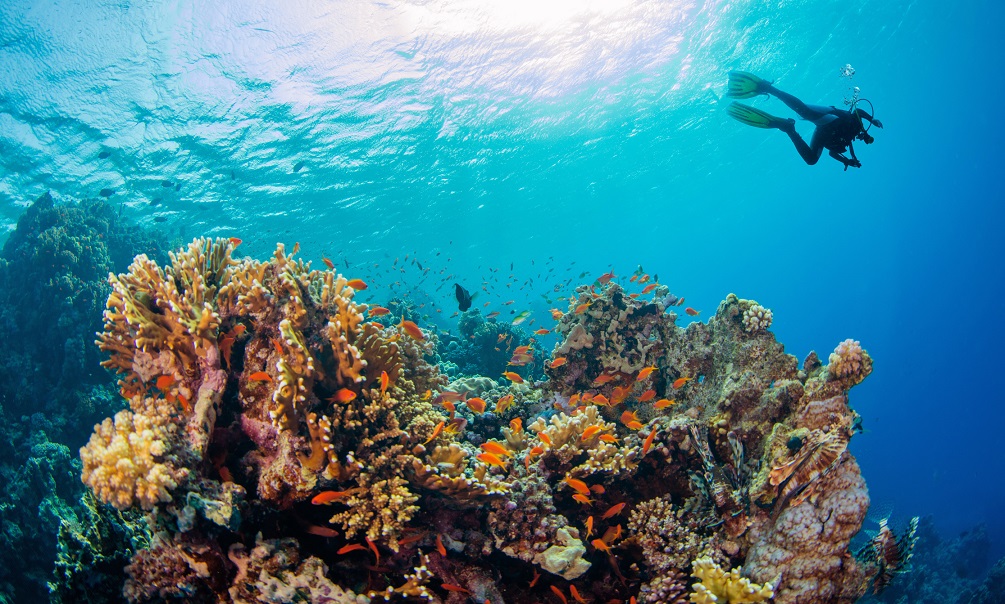 Private Island Living
As enticing for honeymooning couples as it is for families looking to spend quality time with each other, a holiday on a private island is a once-in-a-lifetime experience. 
Unlike the Maldives, Seychelles has only a limited number of private island resorts. Most of these are small enough that you can either rent a beachside villa or even the whole island for the entirety of your stay. 
North Island, with its 11 secluded villas, Four Seasons Resort at Desroches Island, and the Six Senses Zil Pasyon, the only resort on Félicité, are three of the most coveted private resorts in Seychelles. 
Similarly, the eco-friendly Bird Island, home to Esmeralda, the largest land tortoise in the world, guarantees that there are "never more than 80 people on the island" at any given time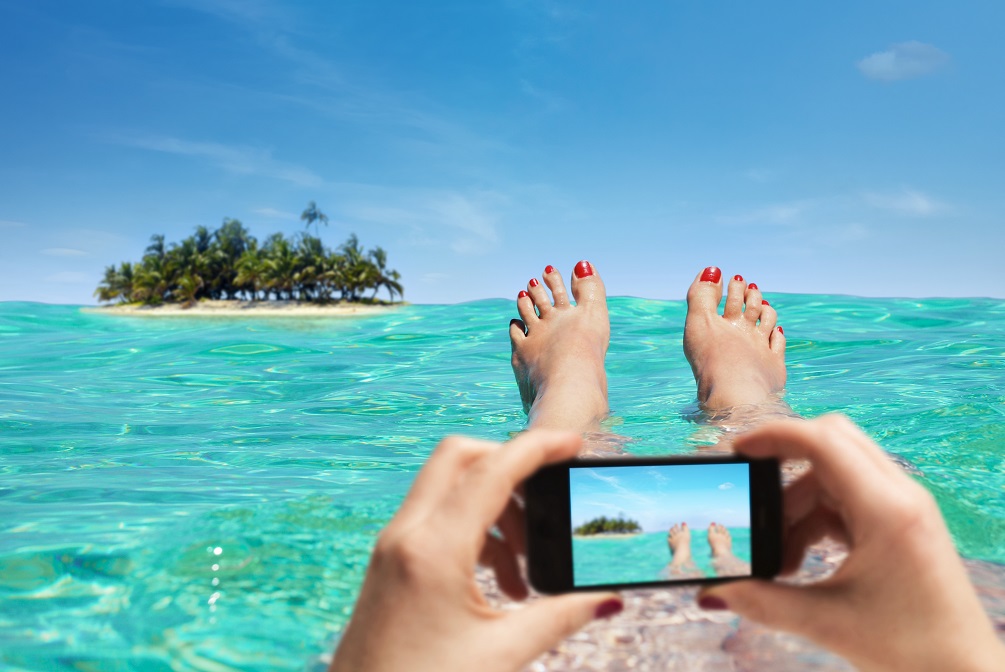 Hiking
Not just about beaches and the sea, one of the main reasons to visit Seychelles is its on-land activities, including hiking. Consisting of both granitic and coralline islands, Seychelles' diverse landmass features dense jungles, rugged mountains, rocky outcrops, flatlands, and thin coastal strips. Perfect for hikers who enjoy variety during their expeditions.  
Although you will find a range of hiking prospects throughout the archipelago, the best trails are in the granitic inner islands. Most tracks are well marked and differ in difficulty level. However, there is a trail for you whether you are a first-timer or a regular hiker. 
The most challenging hiking trail in Seychelles is the 5-hour climb to the highest point in Mahé, Morne Seychellois. If searching for something less strenuous, go with the under two-hour-long hike to Anse Major. Either way, you are guaranteed spectacular views and an up-close-and-personal introduction to the diverse flora and fauna of the region.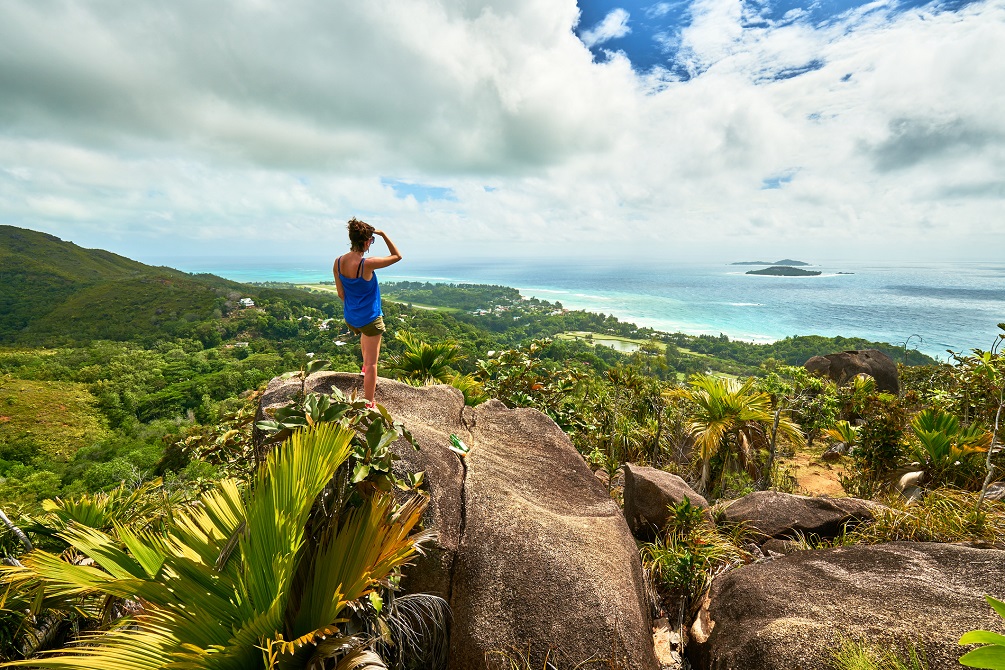 Spectacular Wildlife
While most island nations boast about the marine life surrounding them, Seychelles is equally proud of its on-land wildlife. After all, the islands are home to Gardiner's tree frog, the smallest known frog in the world at 3-in, as well as giant Aldabra tortoises. 
Across Seychelles, you will also find over 220 bird species, including the black parrot, the white tern, and the paradise flycatcher, seen only on La Digue. 
Of course, it would be wrong to exclude the region's sea life that features large coconut crabs, mudskipper, doctor fish, boxfish, sharks, stingrays, and dolphins. The island's distinct wildlife, mostly visible on Mahé, Praslin, Cousine, and Fregate, is among the top reasons to visit Seychelles.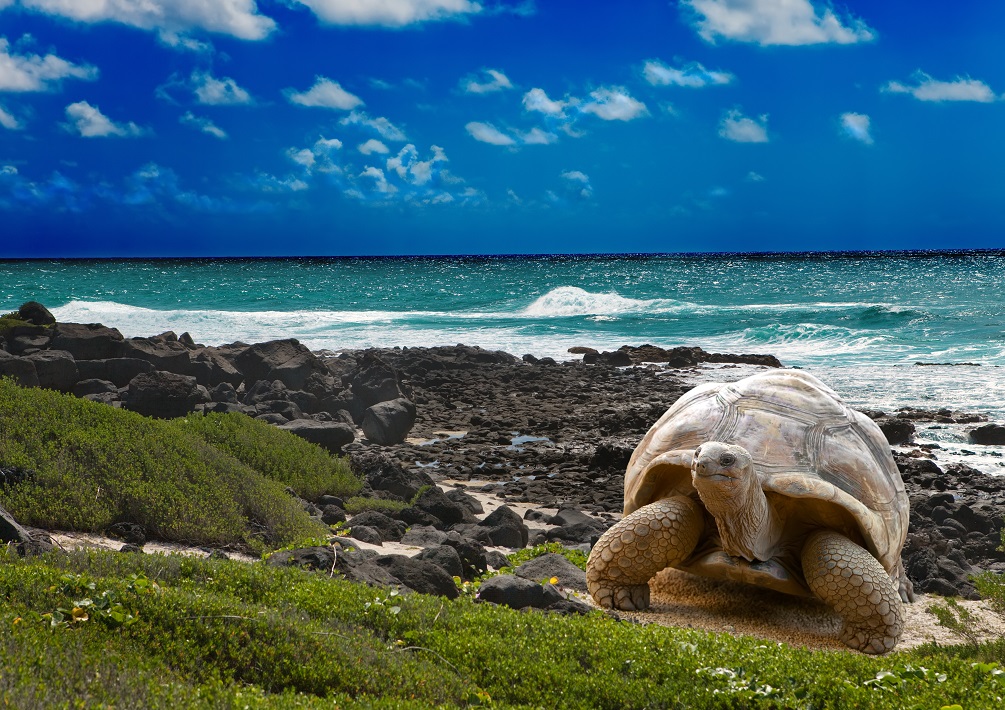 World Heritage Sites
Heritage hunters will be glad to know that Seychelles has two UNESCO World Heritage Sites. The protected region of Aldabra Atoll is a coral island paradise, untouched, and famous for being the home to over 150,000 giant tortoises. 
A more easily accessible location is the Vallée de Mai Nature Reserve on Praslin. Inside the nature reserve is a one-of-a-kind palm forest where the native coco de mer grows – a palm tree species with the largest known seed in the world that can weigh up to 25kg. 
Seychelles also has two sites under review on UNESCO's tentative list. The third-largest island of Seychelles, Silhouette, is one of them. Although discovered first, the island remained uninhabited till 1860. 
Mission Ruins of Venn's Town, a 20-minute drive from downtown Mahé is the other. Holding significant historical importance, it is the picturesque hilltop location of the first school, started in 1876, for the children of freed slaves in Seychelles.