Jordan was once one of those remarkable countries people have never heard of meaning any trip to Jordan was a heading into the unknown. Nevertheless, for good reason, in the last few years, Jordan has erupted into popular knowledge. There have been enough travellers visiting the country to establish a tourist route and a list of established sites to tick off during your visit.
I would say most people have heard of Petra, the Dead Sea, Aqaba and Amman. A lot of people have heard of Wadi Rum, Karak, Mount Nebo and Jerash. But there's much more to Jordan, much more than the most famous sites and places.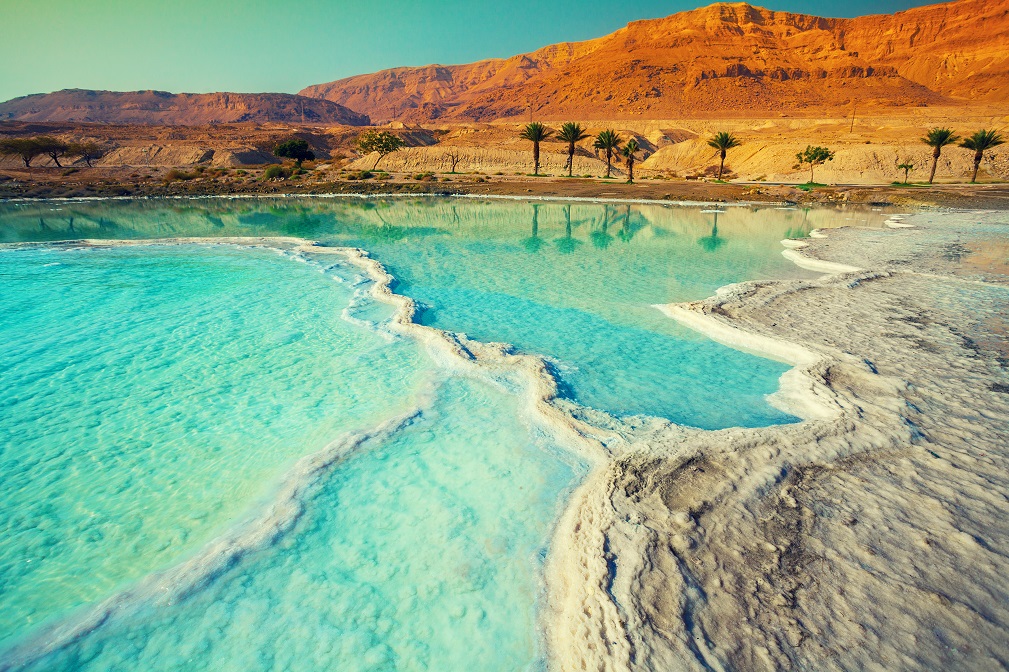 Many unknown places can indeed be tricky to reach or find. Forget getting there by public transport. But isn't that all part of the adventure? After all, anything worthwhile takes some effort.
If you're keen to visit some unknown places on your trip to remarkable Jordan, then consider adding some of these places to your list.
1. Pella
To the South West of Irbid, the small town of Tabqet Fahel plays host to a collection of ruins and historic buildings known as Pella. In the last 5 years or so visitor numbers to Pella have dropped significantly, and it seems to have been forgotten as a site of interest for travellers. 
Despite its slide into tourist ambiguity, it remains one of the most important archaeological sites in the region because there is evidence of 6000 years of uninterrupted habitation. Abbasid houses, a Canaanite Temple, churches, a mosque and the 'Odeon' used for small theatre performances are a few of the many sites contained within Pella.
There's a lot to see in Pella, so give it some time, enjoy having the place very much to yourself and experience tantalising glimpses into the past.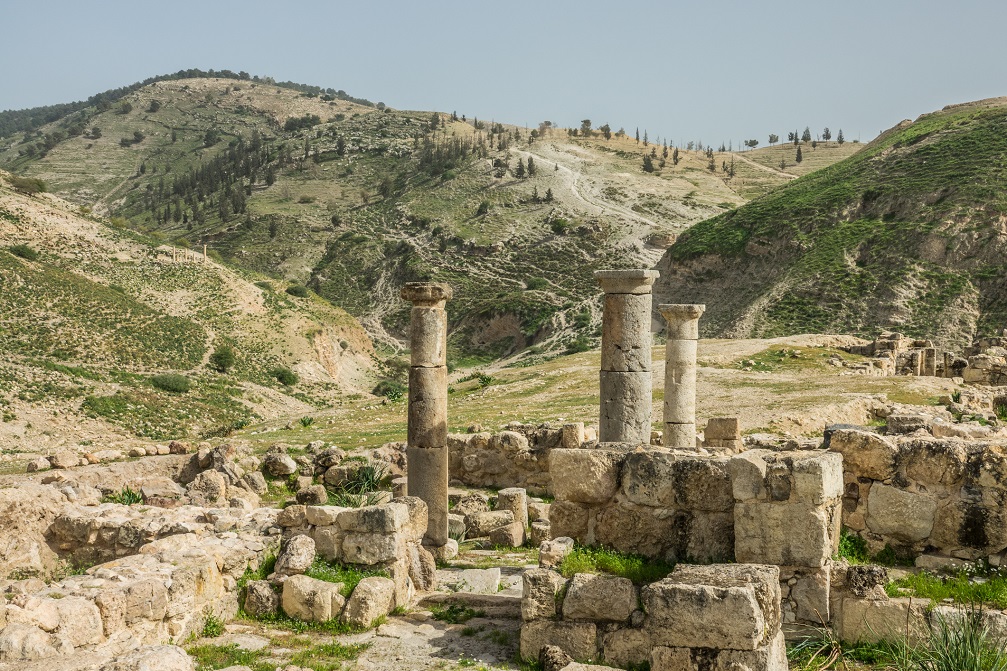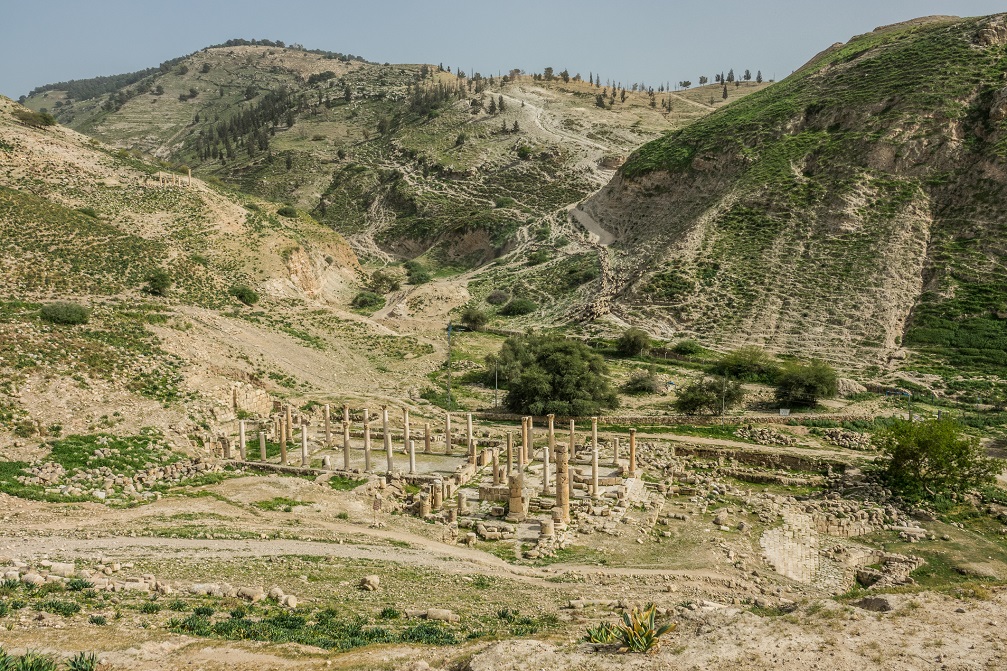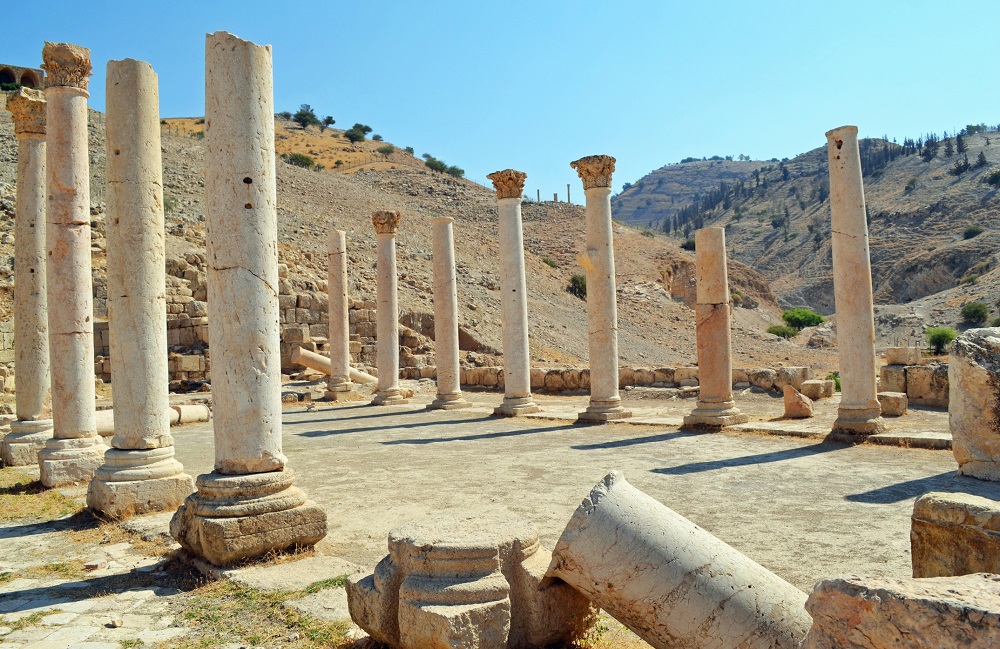 2. Ma'in Hot Springs
The Dead Sea is already well-known as a spa spot, and most tourists will make sure they take the opportunity to float in the salty water and enjoy a mud mask during their stay in Jordan. 
However, much less well known are the hot springs at Ma'in. You tend to associate hot springs with mountainous volcanic places like Iceland, and Japan. But surprisingly there are hot springs in Jordan.
The hot water emerges from cracks in the mountains and can be anything between 45 and 60 degrees Celsius. The therapeutic water contains calcium, magnesium and potassium.
You can go to the Ma'in hot springs resort and spa to enjoy the rejuvenating waters in style. And just think people have come to these waters to bathe and soak since Roman times.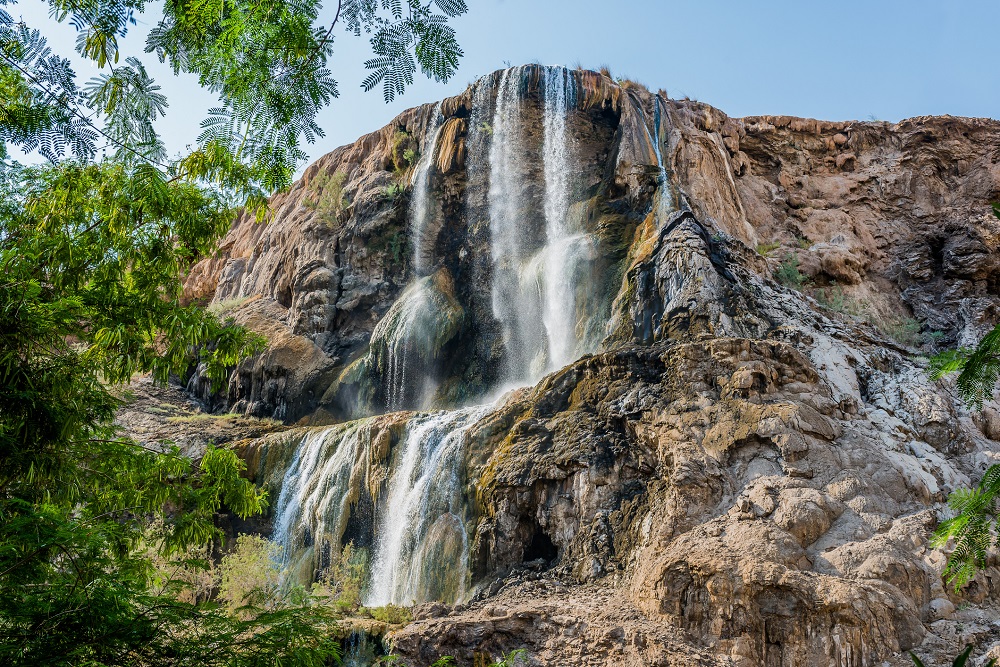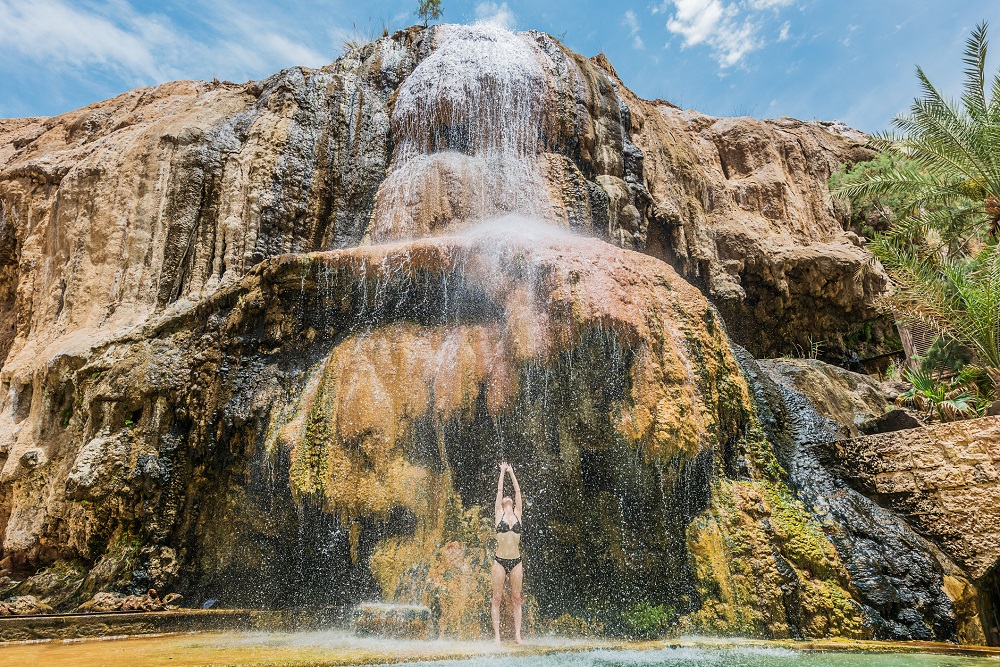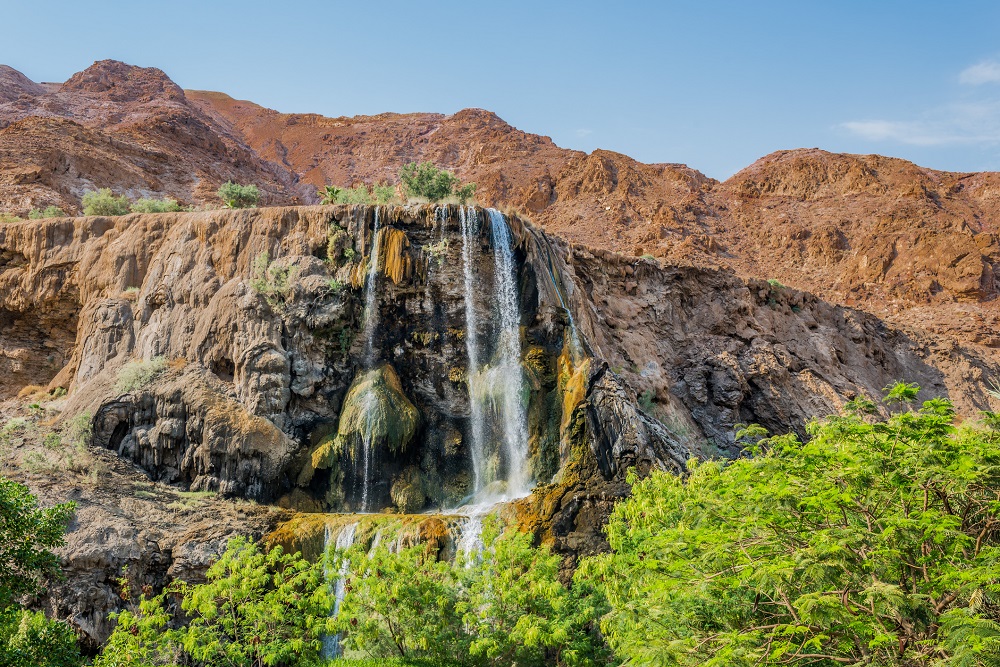 3. Desert Castles
The desert castles are a ragtag collection of historical buildings scattered around the desert in the North and East of Jordan. Most of them date back to the 7th and 8th century. While described as castles, they aren't strictly castles. Rather they served a range of purposes such as hunting lodges, trade centres and agricultural centres.
Nevertheless, even though they're not castles proper, the buildings are fascinating and when you see the whole group you gain a fascinating insight into life in Jordan in the 7th and 8th century.
Qasr Amra was a hunting lodge and you can see preserved carvings and frescos on the walls. 
Built by the Romans Qasr Burqu' had a stream irrigation system and is located in the black basalt desert to the North East of Jordan.
The very square Al-Harrana Castle has been built, destroyed and built again several times due to constant invasions in the region.
You can hire a driver to take you on a one or two day trip to see all the desert castles (there are about seven in total). Or get intrepid and hire a rental car. 
I'd recommend avoiding driving in Amman as much as you can. Consider hiring and dropping off your vehicle at Amman Airport. Oh and make sure to take a GPS/ SatNav with you. The back roads of Jordan are notorious for their bad or non-existent signposting.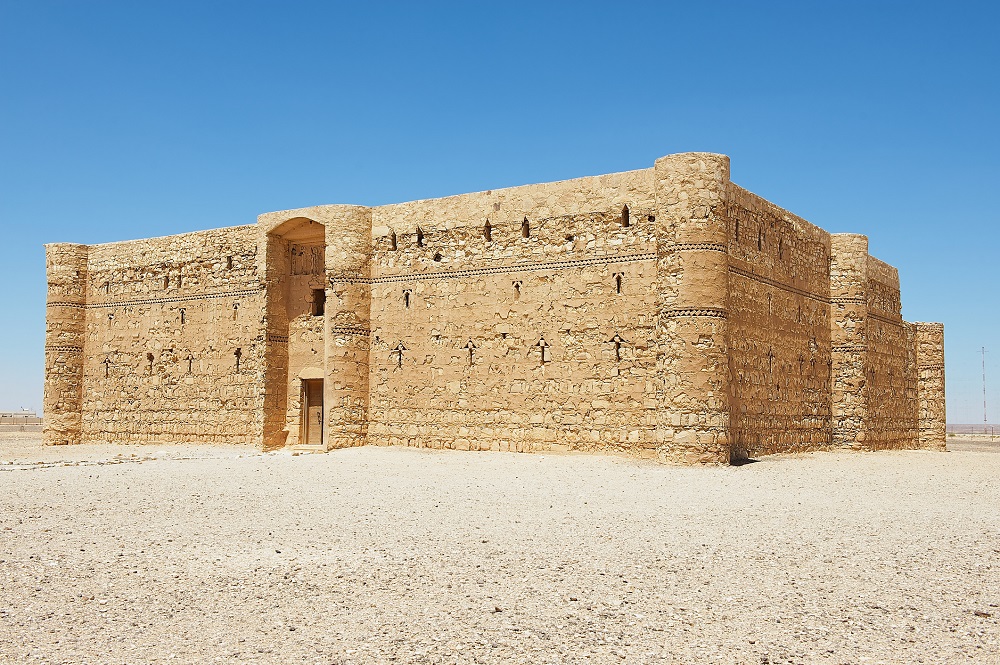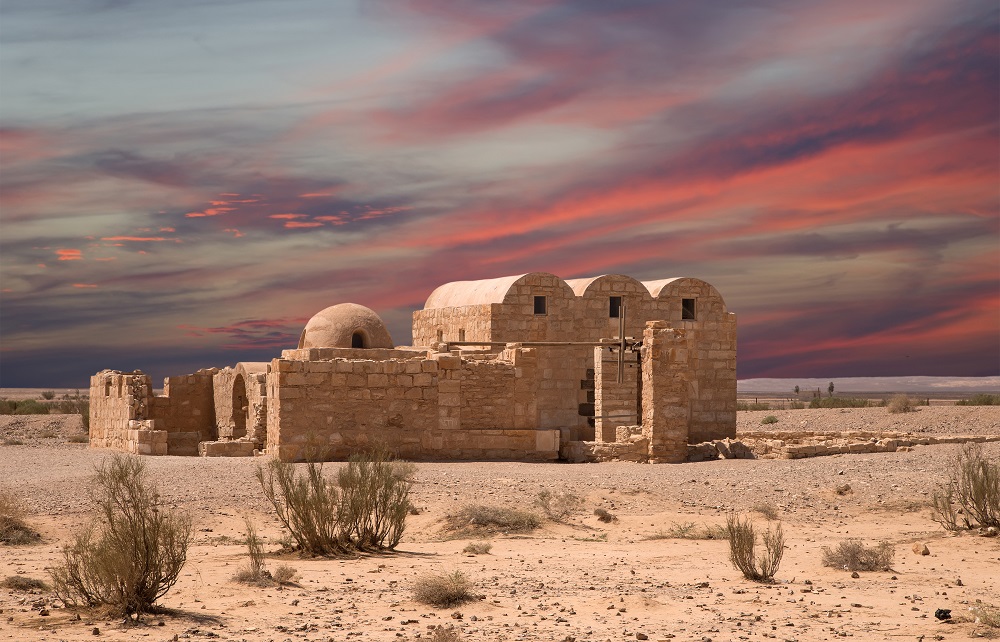 4. Dana Biosphere via the Kings Highway
Dana Biosphere is a stunning protected area to the North of Petra teeming with fauna and flora. You can drive through the area to enjoy the scenery using the winding Kings Highway. Or if you can make the time, stay at the Feynan Ecolodge for a memorable visit inside the biosphere. You can only reach the lodge on foot or by enlisting local Bedouin to give you a ride (for a fee) in their Jeeps.
At 320km2 Dana is Jordan's largest nature reserve. High mountains, arid desert and forests – much like what's found in the Mediterranean – meet within the biosphere. The combination of habitats creates a fascinating jumble of species usually endemic to Europe, Africa and Asia.
5. The ruins of Mukawir Castle
To the South West of Madaba, a tall hilltop with splendid views can be climbed and the ruins of Mukawir castle explored. 
These ruins are what's left of the very castle where St John the Baptist was said to be held. Yes, that means it was home to Herod the Great's successor Herod the Antipas. This is where Salomes' fateful dance is said to take place. In the caves at the foot of the hill which you can walk to while you explore was where it's said John the Baptist was executed. 
The first castle was built in 90BC, this was destroyed and then rebuilt by Herod the Great in 30BC.
Once you get to the top of the hill you can see why it was a good place for a castle, the views are far-reaching. You can just about find the ruins of the castle. There are also reconstructed Roman columns and a siege ramp left from when they attacked and destroyed the castle in 72AD.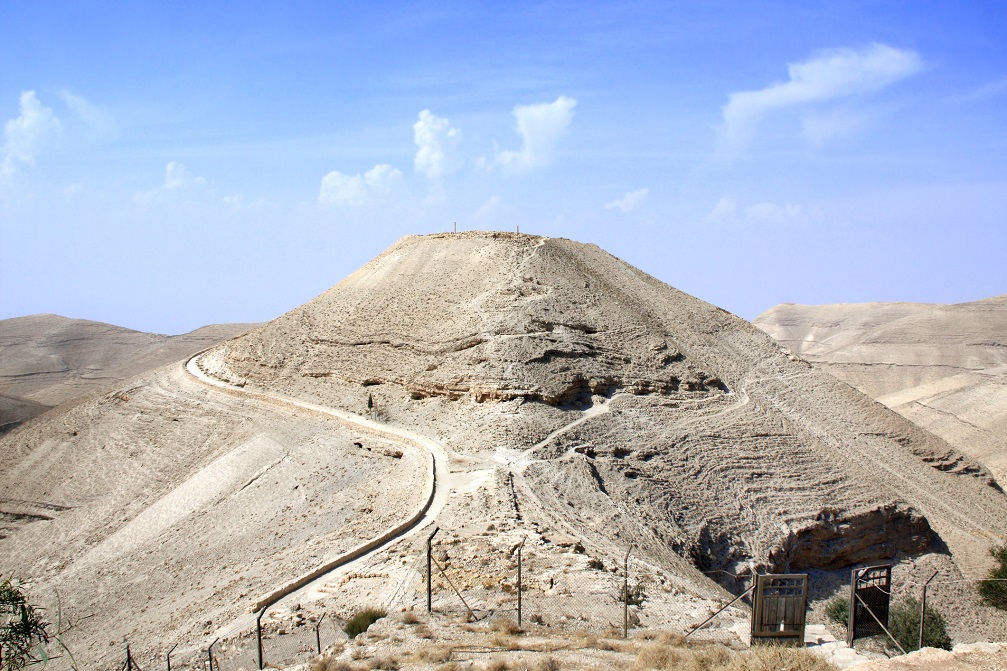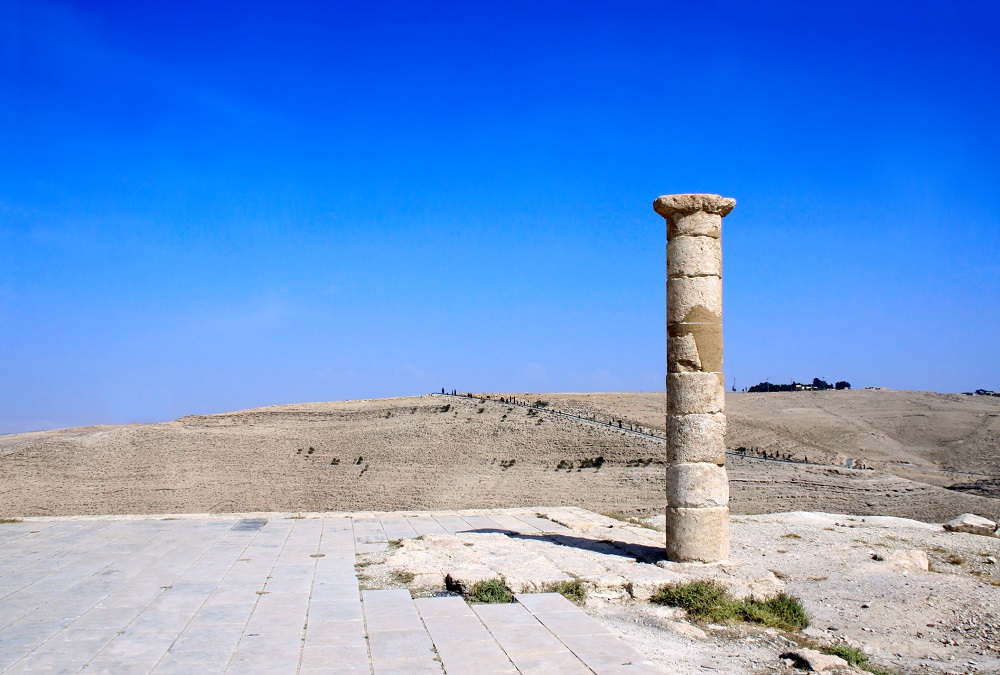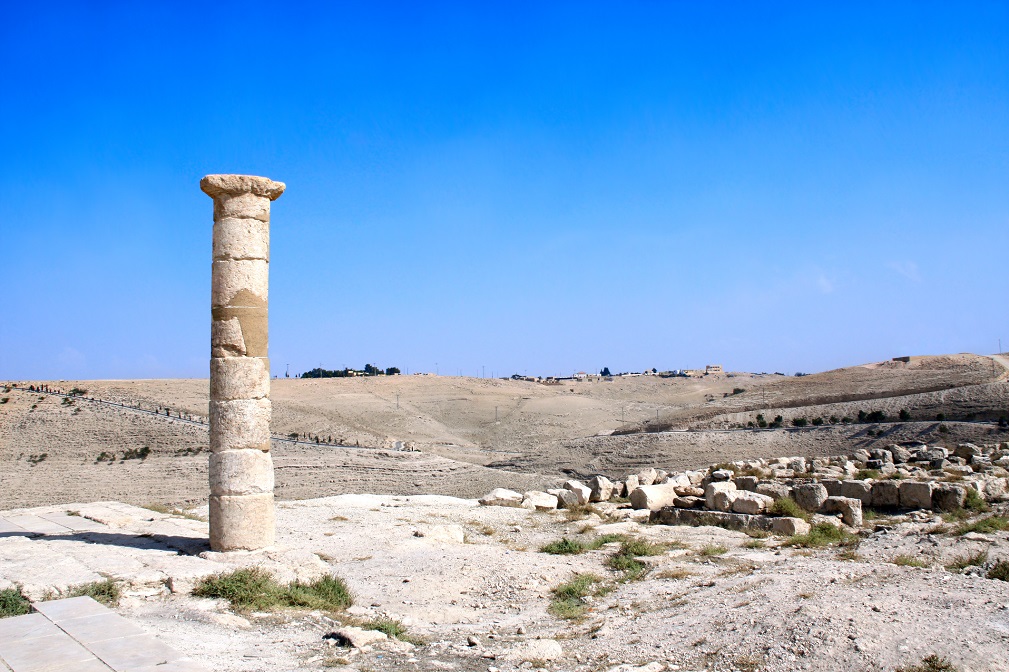 6. The Kings Highway
The Kings Highway is a road stretching from North to South of Jordan with significant historical importance. Only paved in the '60s and '70s the road followed trade routes and formed the backbone of the historical haj route for pilgrims on their way to and from Mecca.  
As the focus of historical human movement in the area a wide range of known sites such as Karak, Shobak, Dana and unknown sites, and the dramatic landscapes of Jordan can be truly appreciated when you use the road.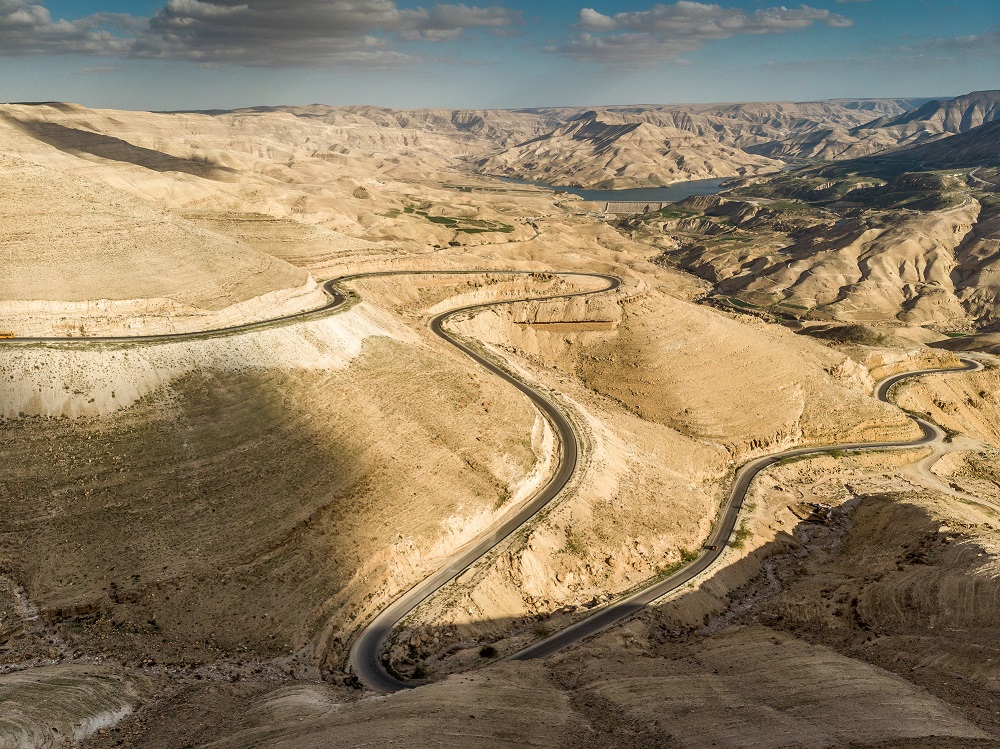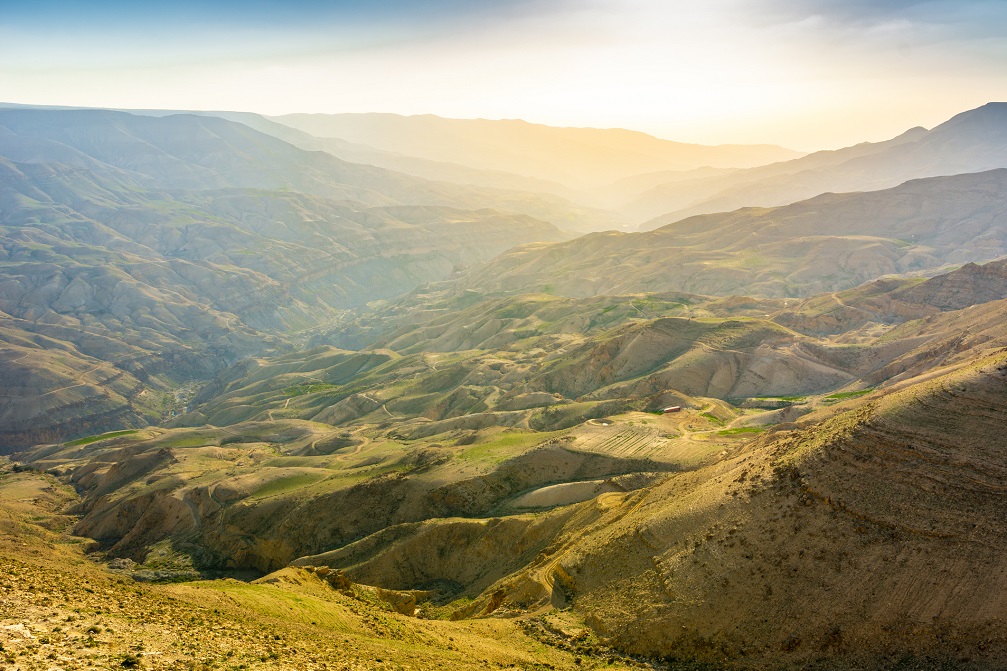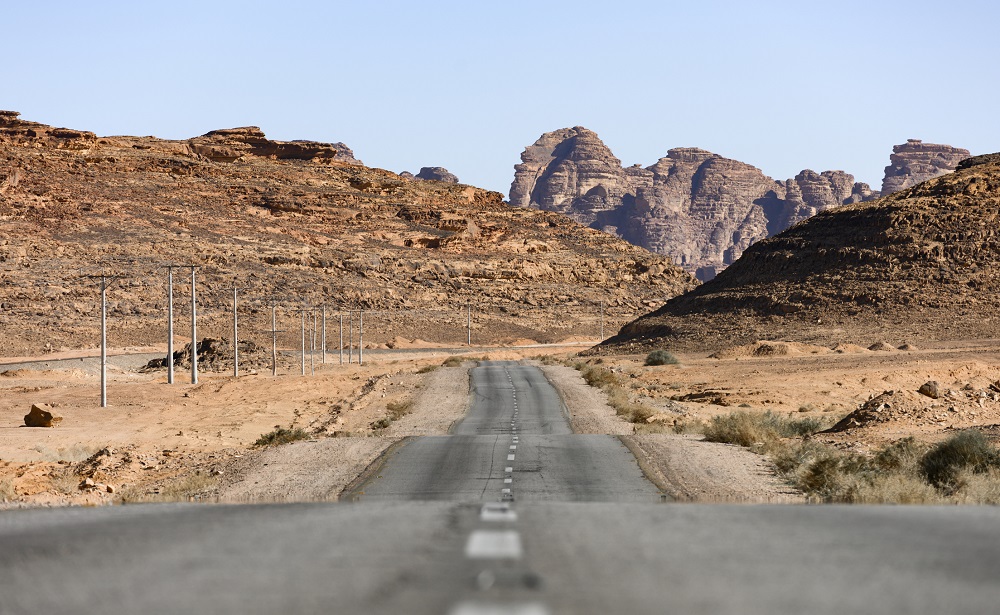 There's more
These are a few examples of unknown places to explore in remarkable Jordan. There's more, but I'll leave it to you to use this list as an inspiration and as a starting point to discover the many more small but exciting sites in Jordan. 
And the best bit, when you explore the unknown you can be confident to have the places to yourself. So plan to hire a driver, or rent a car, get your GPS ready and hit the open road in Jordan.