Costa Rica is a fairly small country that's about the size of the state of West Virginia. But this Central American nation packs a punch with its infinite list of incredible places to visit. Despite its small physical stature, it would take years to witness all the incredible sights of Costa Rica.
For beach freaks, Costa Rica borders the Pacific Ocean and the Caribbean Sea and features immaculate coastlines. Nature lovers can roam through the jungles and discover one of the world's foremost biological hotspots. And for fearless daredevils, activities like ziplining, Whitewater rafting, and surfing offer unforgettable adventures.
Although tempting, don't expect to do everything Costa Rica has to offer in one trip. And try not to be overzealous and hop around the country in a short timeframe. It takes time to drive around Costa Rica's twisting, bumpy, and mountainous roads. With that said, consider these 5 places to visit for a stellar first visit to Costa Rica.
Quepos
Situated on the central Pacific coast, this quaint fishing village beams with sandy beaches and wildlife encounters. As the gateway to Manuel Antonio National Park, the town entices nature lovers seeking adventure.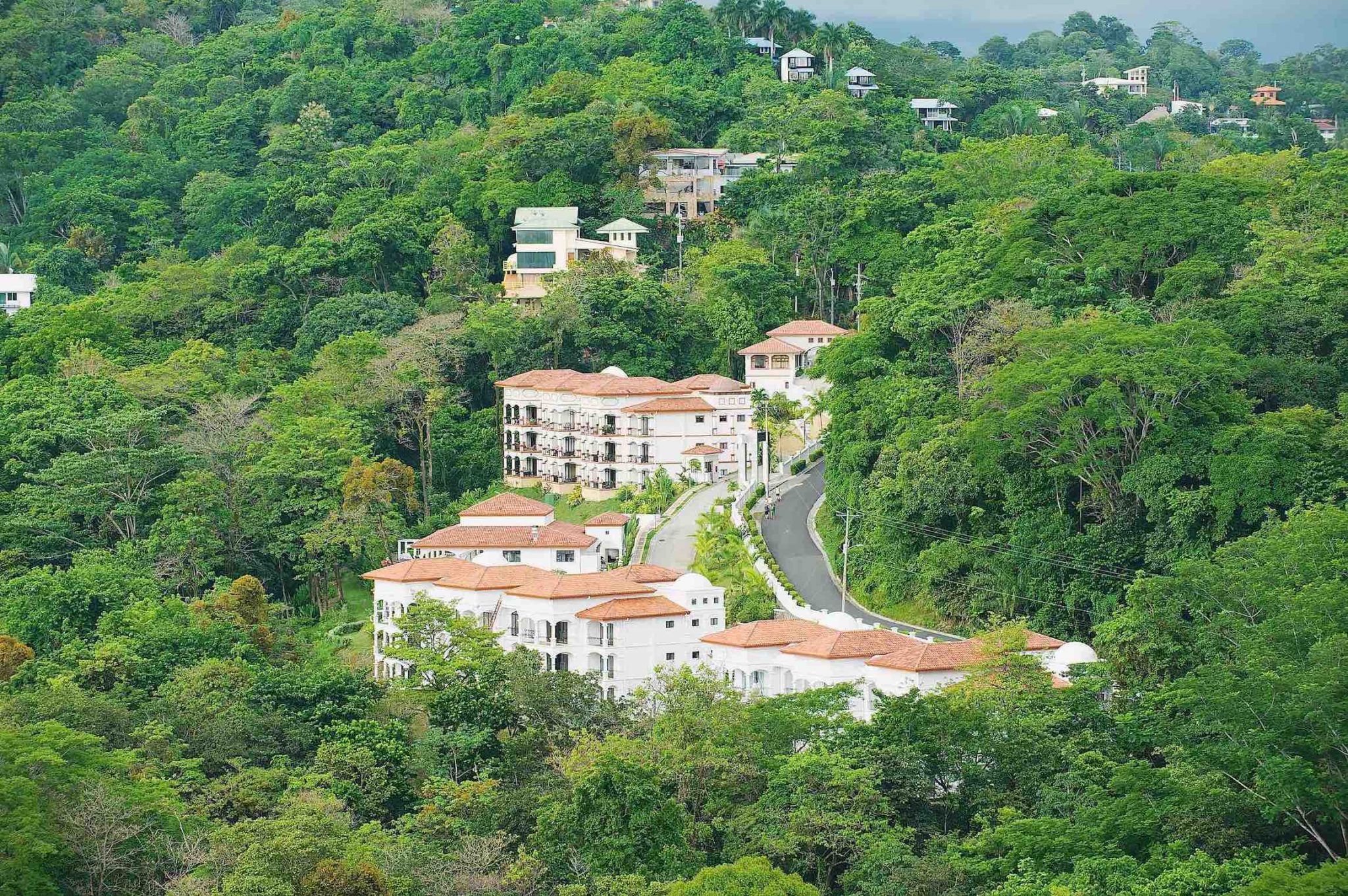 The moment you arrive at Manuel Antonio, you'll see white-faced monkeys and iguanas at the entrance. Hike through jungle forests and mangroves to hear the intimidating sounds of howler monkeys around you. While you may need a guide's expert vision, the biggest treat at Manuel Antonio is spotting an adorable sloth high in the trees.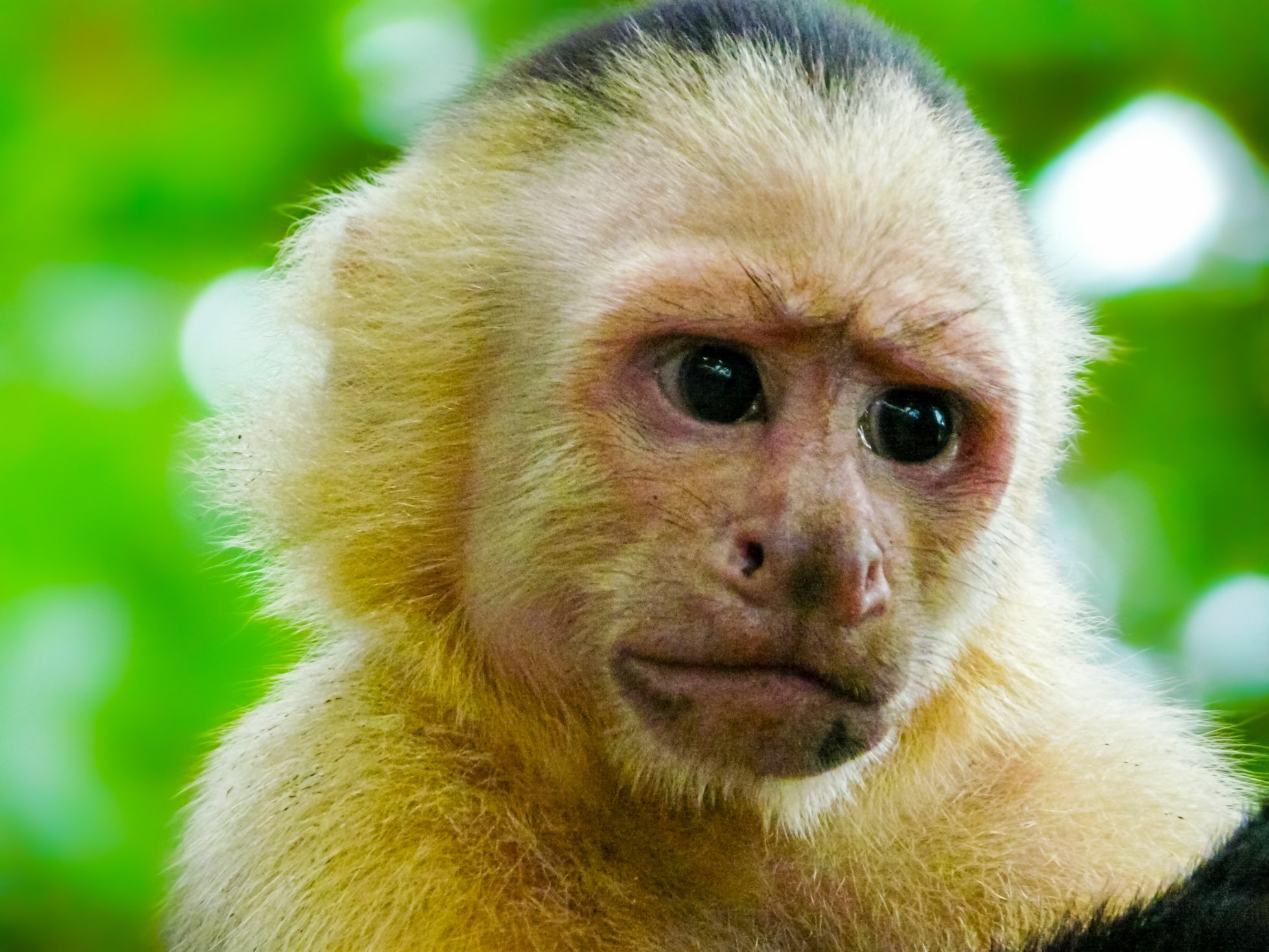 Engulfed by the turquoise Pacific waters, Quepos is one of the top beach destinations in Costa Rica. The wide, sandy shoreline of Playa Espadilla treats beachgoers to water sports and lush vegetation for shade.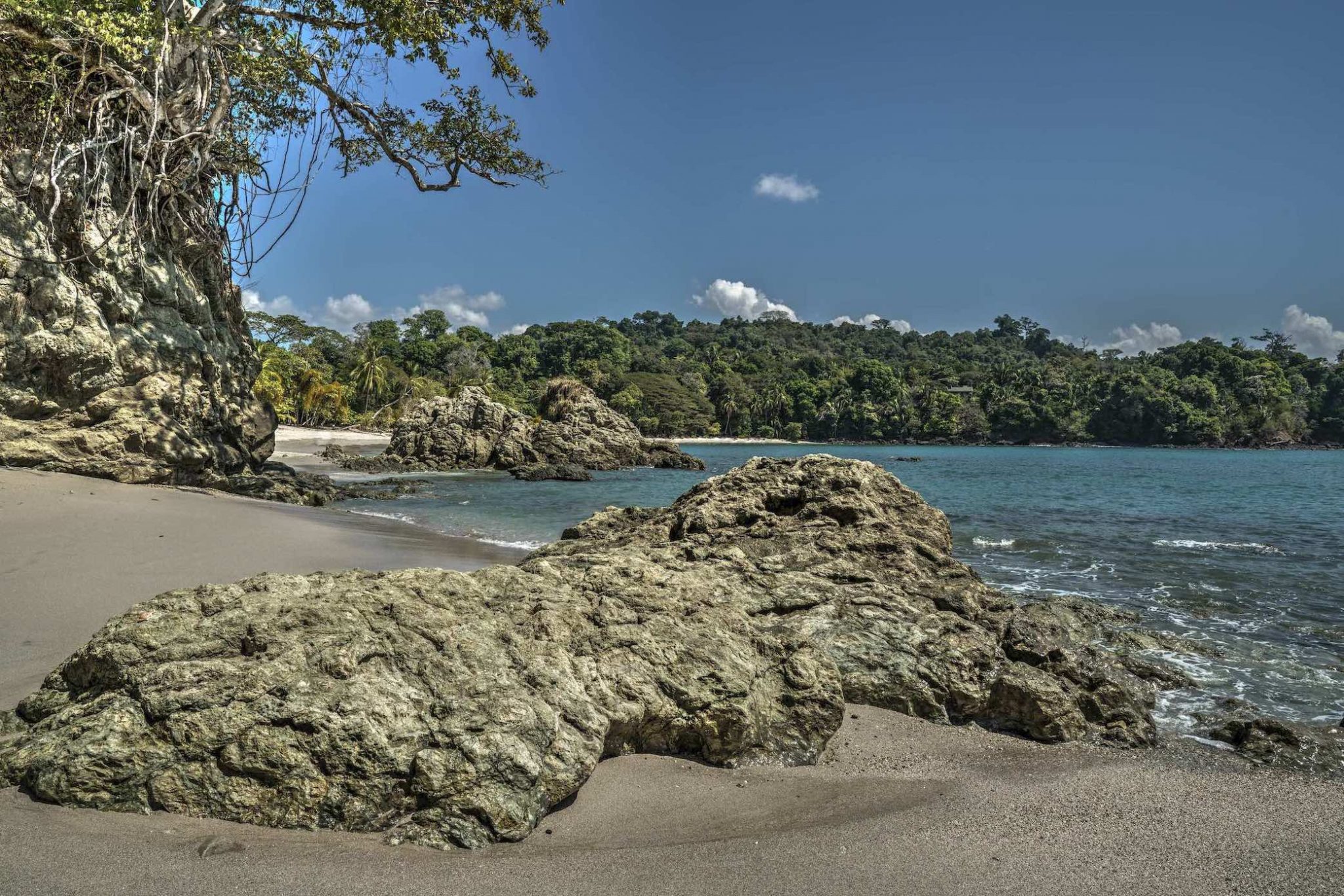 After trekking through the jungle inside Manuel Antonio, cool off with a swim at Playa Manuel Antonio or Playa Espadilla Sur. For a hidden gem with fewer crowds, Playa Biesanz sits in an idyllic cove with gentler waves.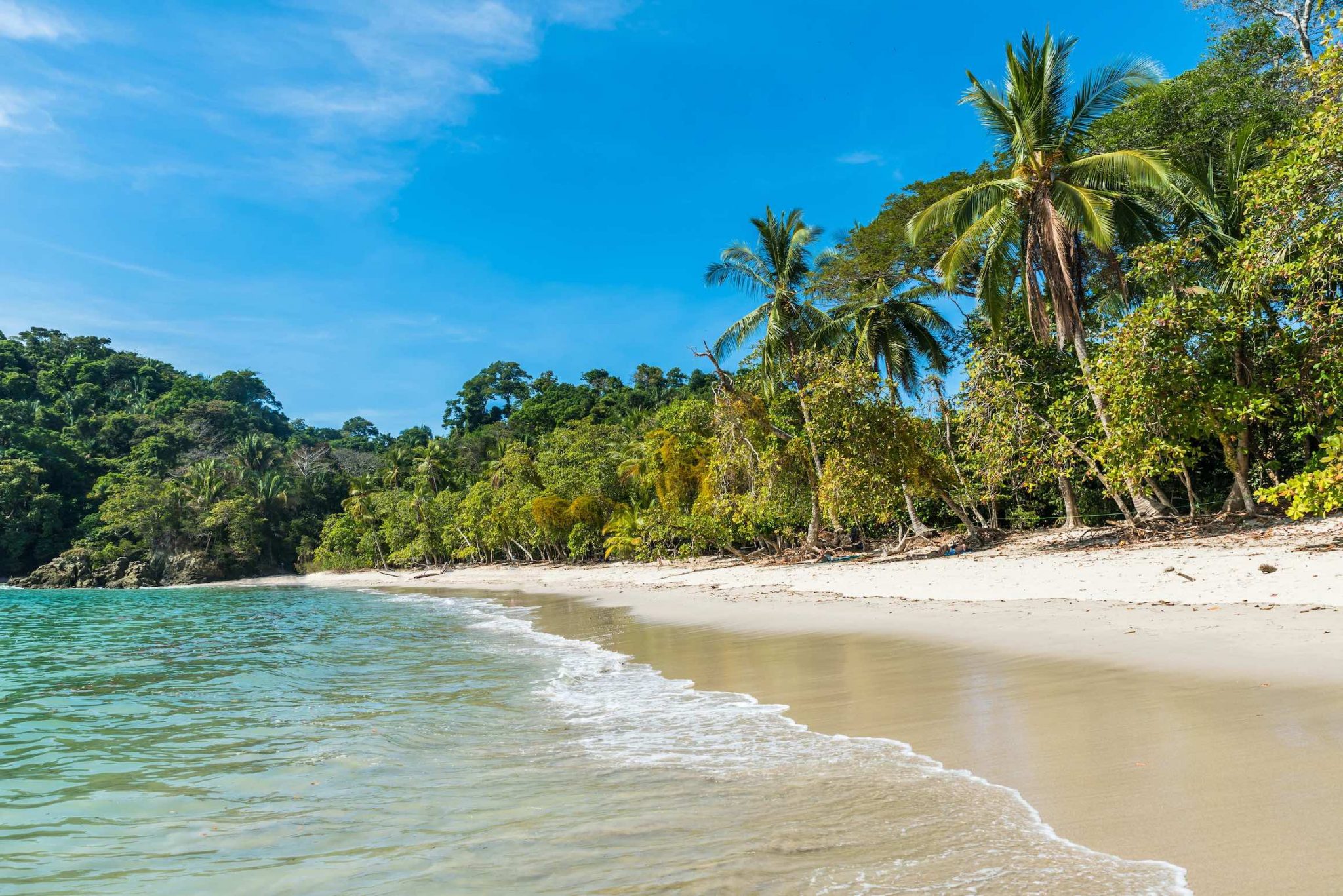 La Fortuna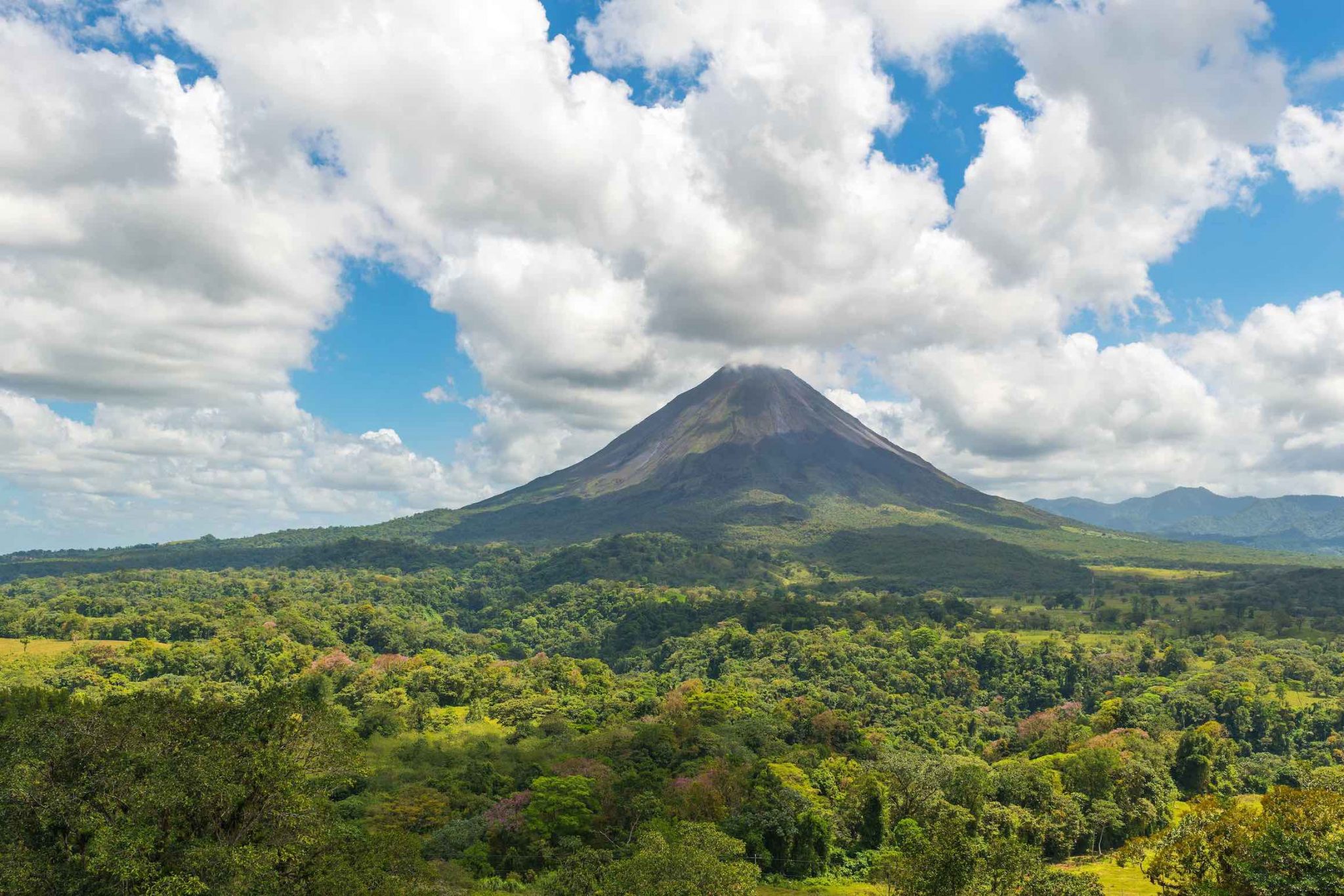 La Fortuna is often the first place tourists in Costa Rica will visit on their vacation. The small town is among the most beautiful places in Costa Rica for its ravishing gardens and unbelievable views of Arenal Volcano. Among the popular day trips from La Fortuna is Arenal Volcano National Park to hike atop past lava flows.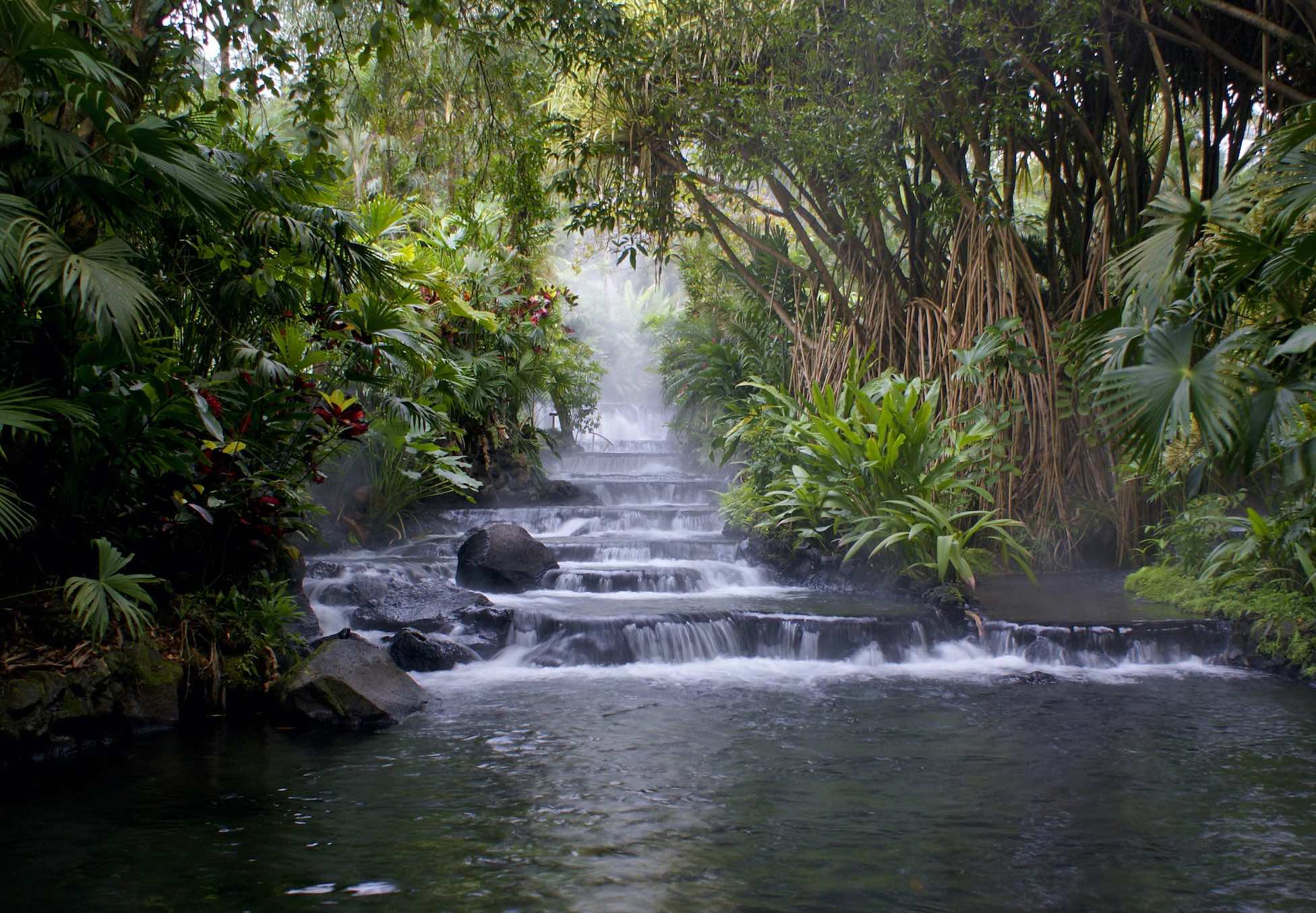 Given the volcanic activity around La Fortuna, it boasts rejuvenating hot springs to soak your muscles. Whether you visit one of the chic resorts or indulge in a free soak in the river, La Fortuna's hot springs feel like heaven. Another epic place to swim near town is the pool beneath the impressive La Fortuna Waterfall.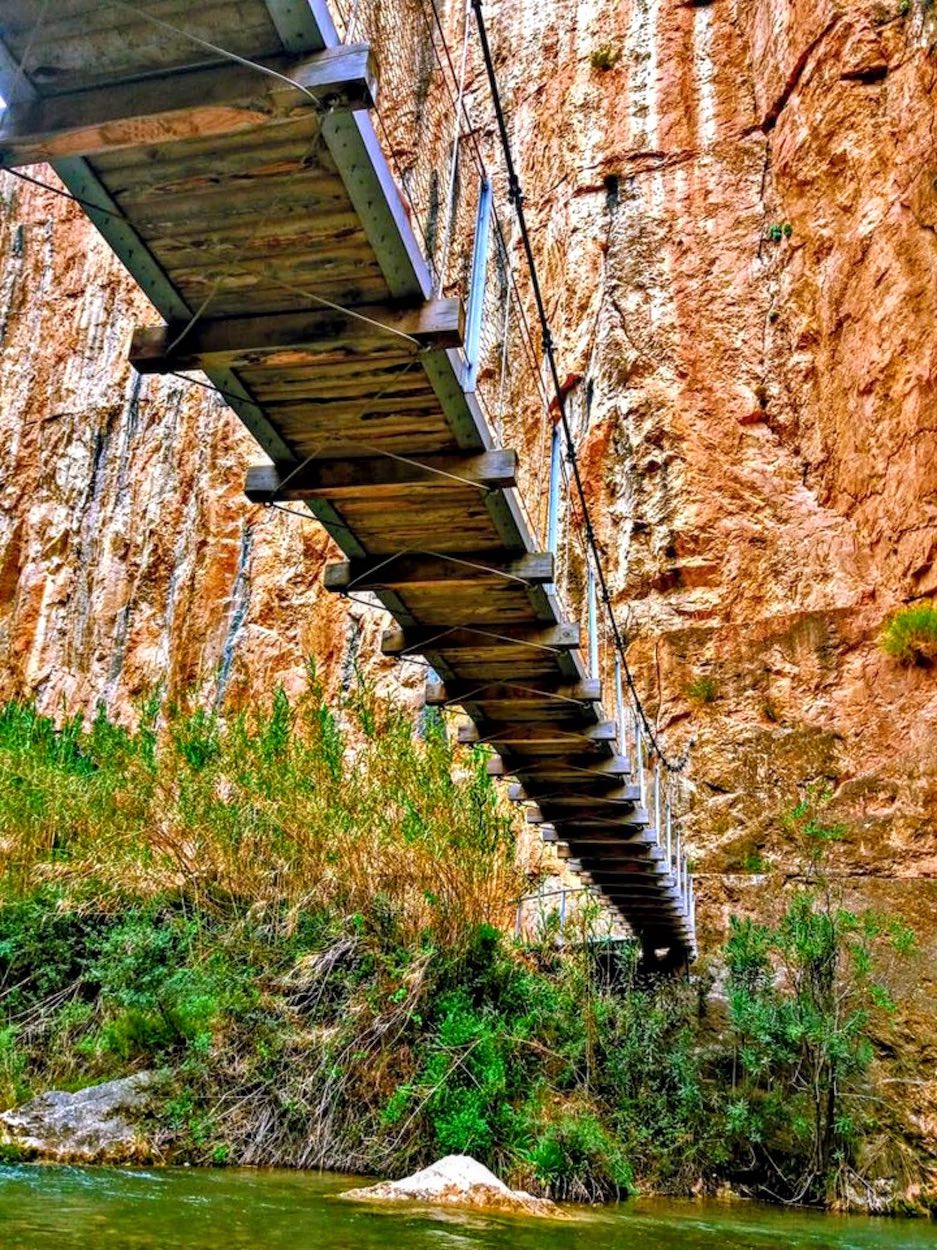 Although La Fortuna clings to its rustic vibe, you can still find tons of restaurants, shops, and hotels. Satisfy your taste buds with worldly cuisines or stick to the local scene by eating at sodas. And with Arenal Volcano proudly towering above the town, every street corner is fit for a stunning photo.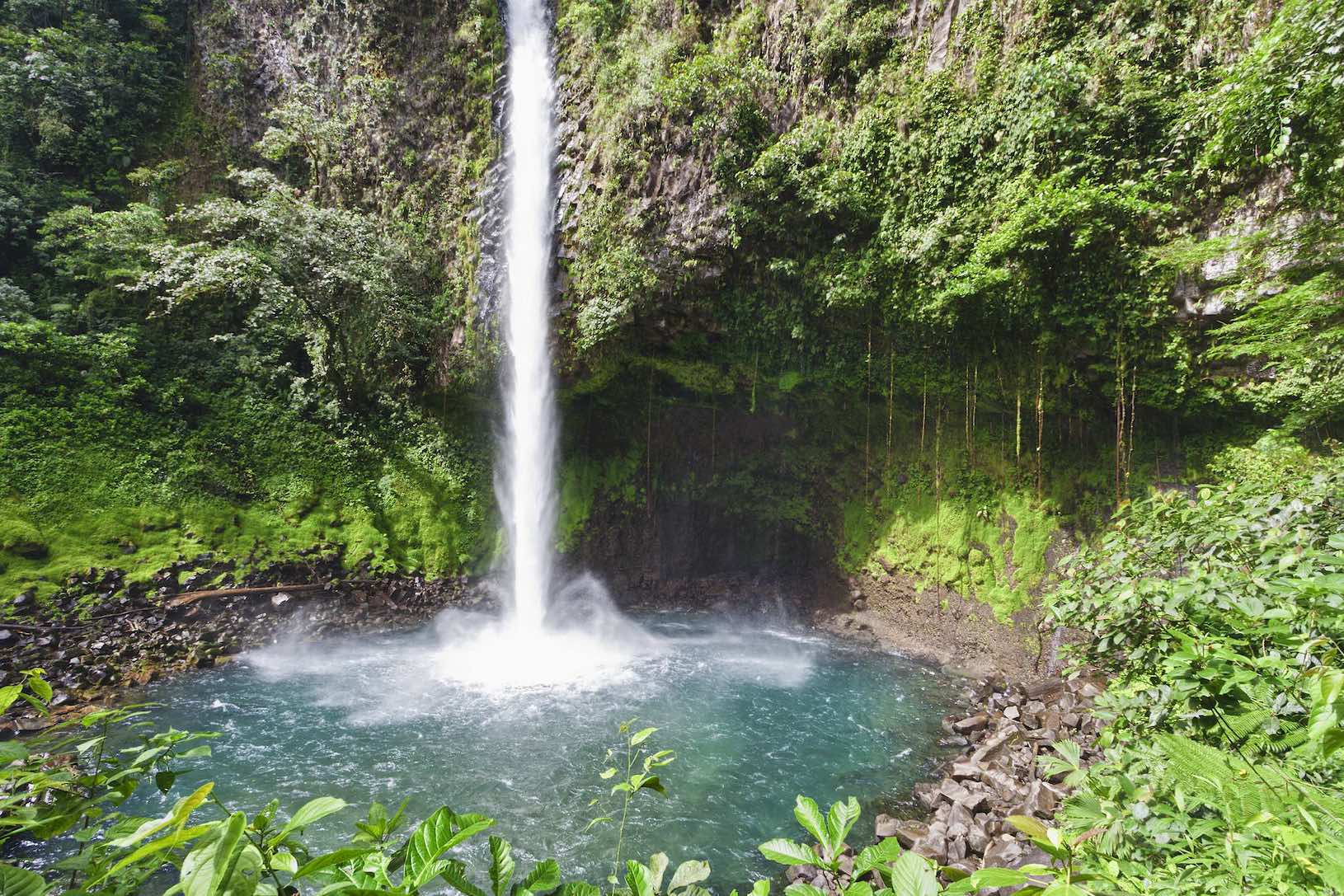 Osa Peninsula
For daring explorers willing to venture to the most isolated peninsula in Costa Rica, the Osa Peninsula is a wildlife mecca. Its diverse ecosystem supports around 2.5% of the world's species, giving it the title of "the most biologically intense places on Earth." And an area this rich in ecological diversity isn't for the faint of heart. Its verdant forests, wild jungles, undeveloped coastlines, and intense humidity don't receive much human activity, and it's the adventure of a lifetime.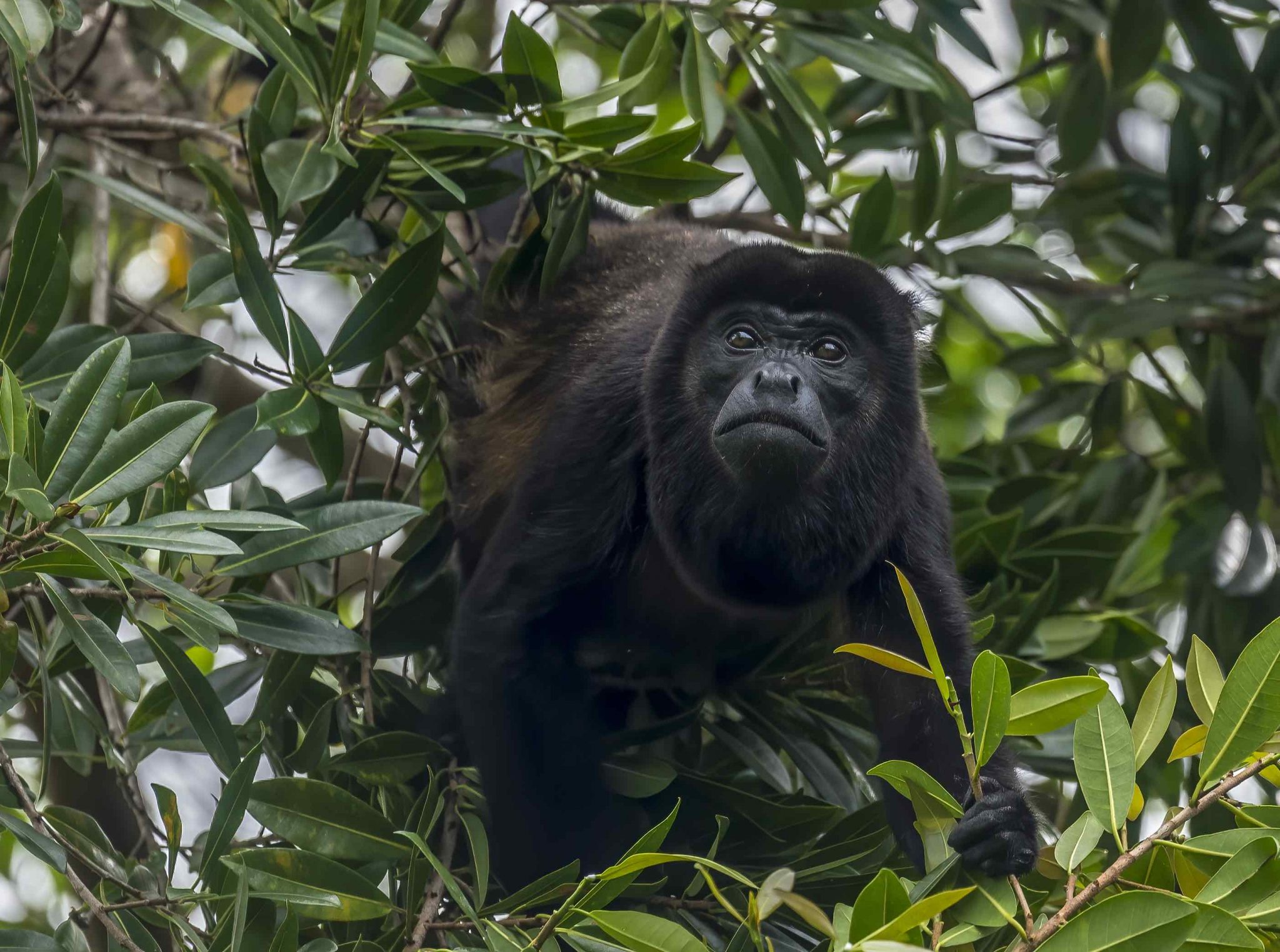 Puerto Jimenez is the most developed town on the peninsula and where most intrepid travellers base themselves in Osa. The town serves as a gateway to Corcovado National Park, one of Costa Rica's largest parks. Corcovado is a hiking paradise that opens your eyes to incredible species such as squirrel monkeys, tapirs, margays, three-toed sloths, sea turtles, and American crocodiles. For one of the most memorable experiences in Costa Rica, book an overnight tour in Corcovado National Park.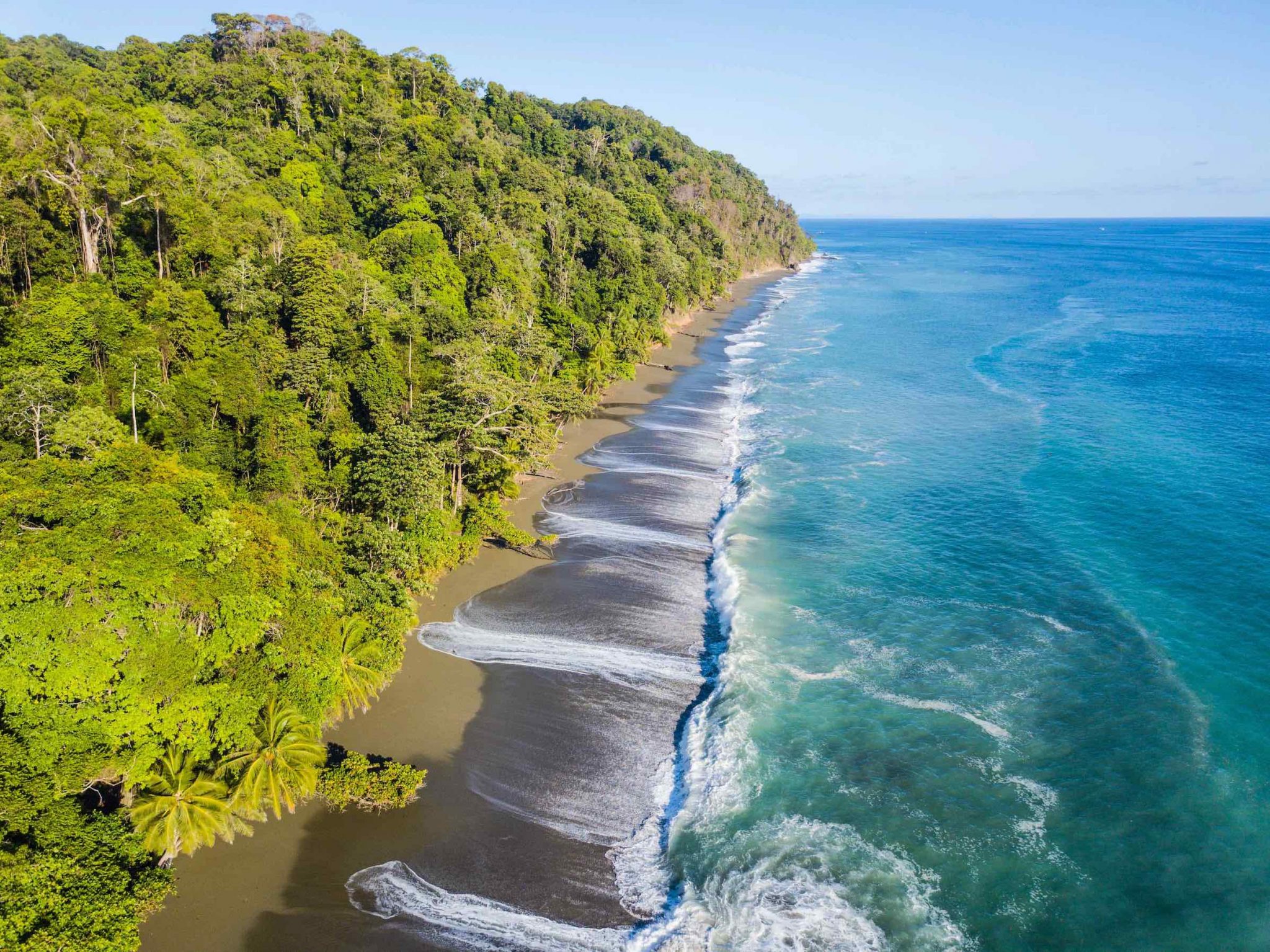 Head to the western side of the Osa Peninsula to find a scuba diving paradise at Drake Bay. Diving here gives you the chance to swim with endearing marine creatures like sea turtles and dolphins. And the warm waters of the Osa Peninsula are among the best places in Costa Rica to see migrating humpback whales. Other unforgettable seaside activities include surfing, fishing, or sunbathing on jungle-fringed beaches.
Monteverde
Nestled in the Cordillera de Tilarán Mountains, Monteverde attracts nature lovers from around the world. The Monteverde Cloud Forest Reserve is one of the top attractions in Costa Rica for its immense ecological diversity. Its name comes from the cloud-like mist that covers the forest canopy. This rare environment is home to thousands of plant and animal species for visitors to discover.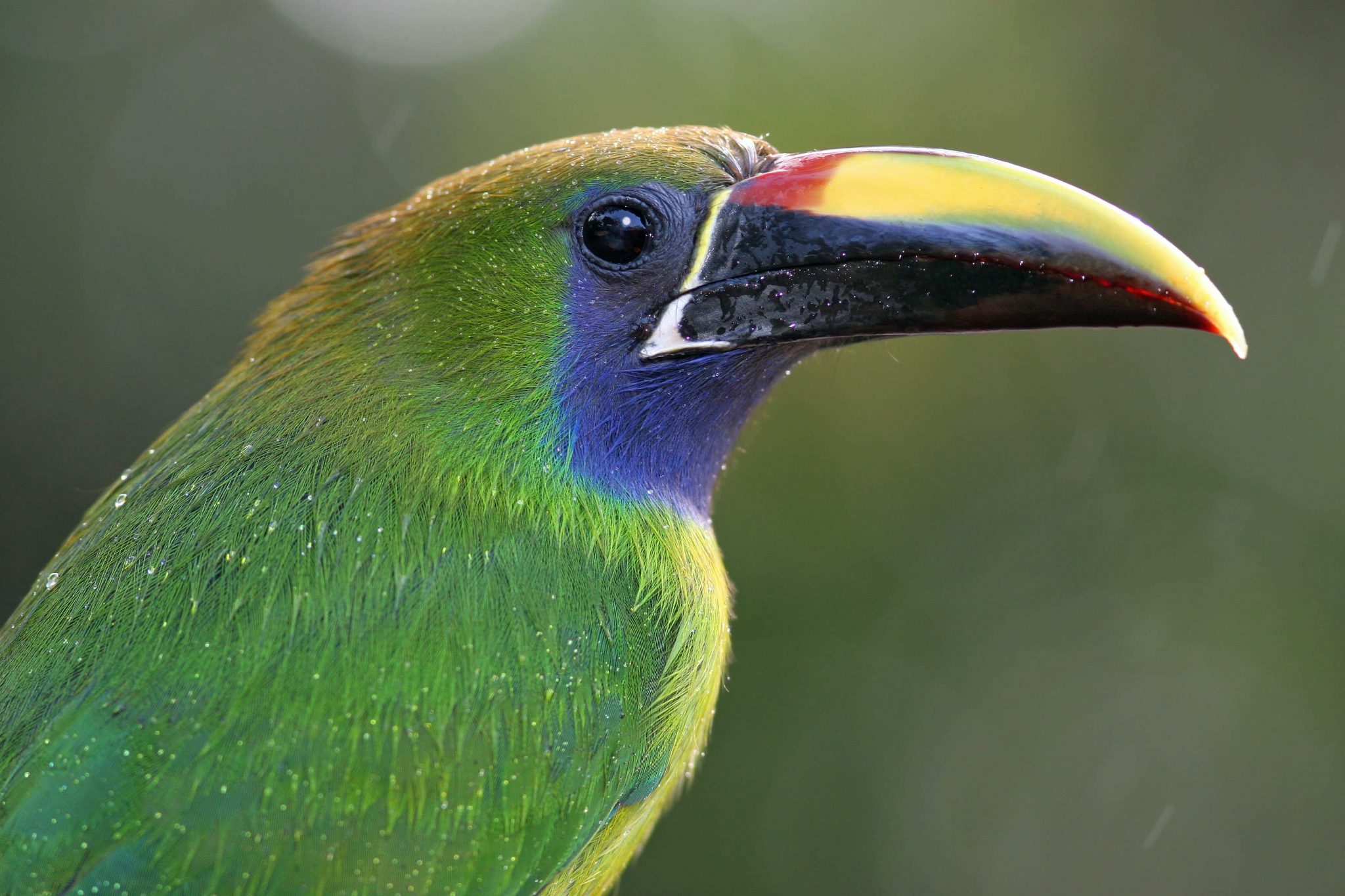 Birds are the main event of the cloud forest as over 500 colourful species live within the reserve. Other beautiful creatures include howler monkeys, sloths, pumas, and ocelots. With its well-maintained trails and suspension bridges, the reserve gives you the feeling of walking in the clouds. A more daring excursion to view the canopy is a zip-line tour that lets you race above the forest.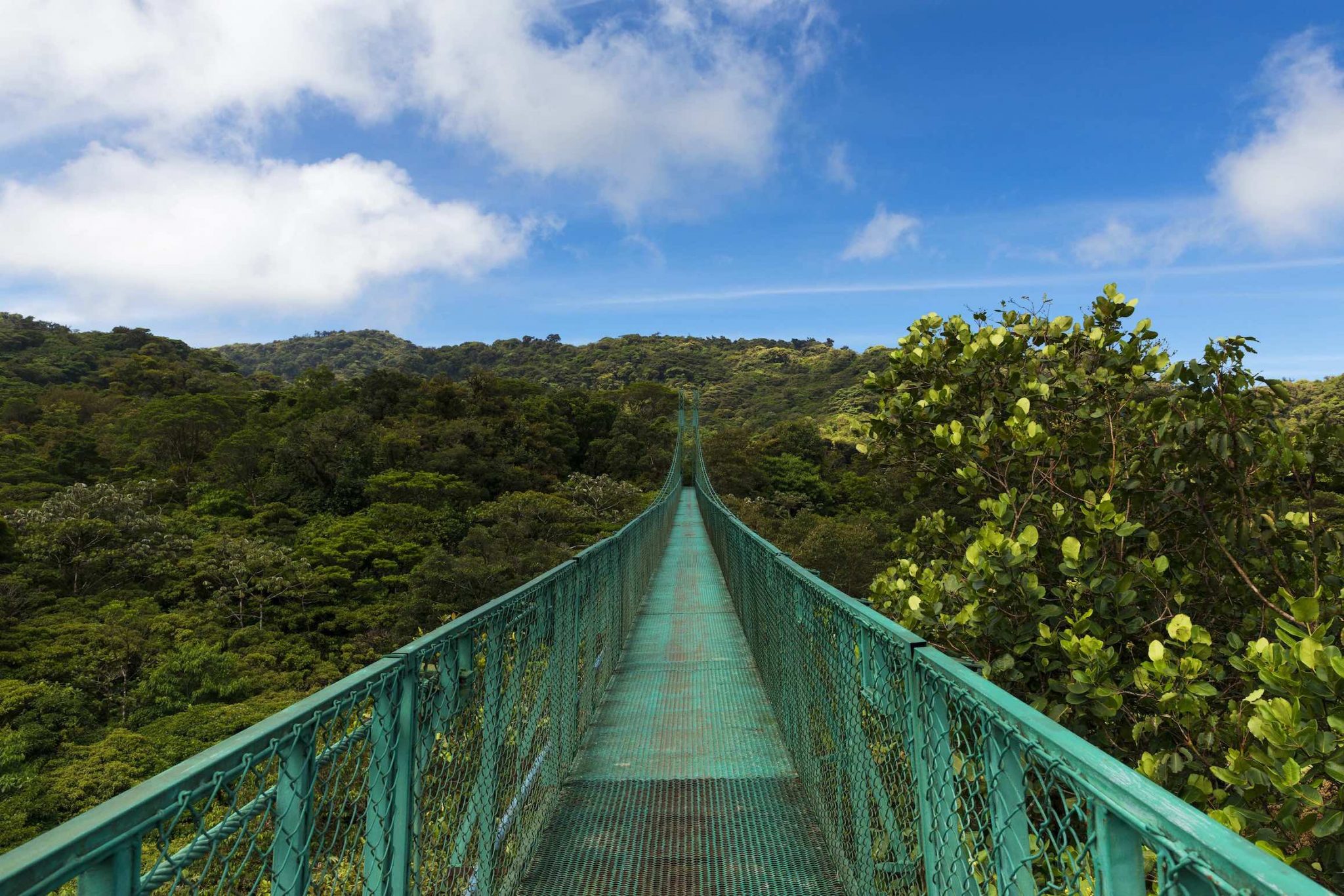 The nearby village of Santa Elena is a popular launching pad for all the exceptional nature-oriented tours of Monteverde. Walk around the charming town to find restaurants, cafés, gift shops, tourist agencies, and grocery stores. The Monteverde/Santa Elena area also offers some of the tastiest cheeses in Costa Rica. This is due to the Quakers who developed the region, established dairy farms, and played a major role in preserving the environment.
Dominical
As a small village connected by a few dirt roads, Dominical entices beachgoers seeking relaxation. Located on the southern Pacific coast, Dominical hosts a laid-back vibe of surfers, hippies, and beach bums of all types. Its soft, brown-sands and rough surf beckon you for fun-filled days of riding waves or lounging around. Dominical is one of Costa Rica's popular surf destinations, and there's a surf school on the beach.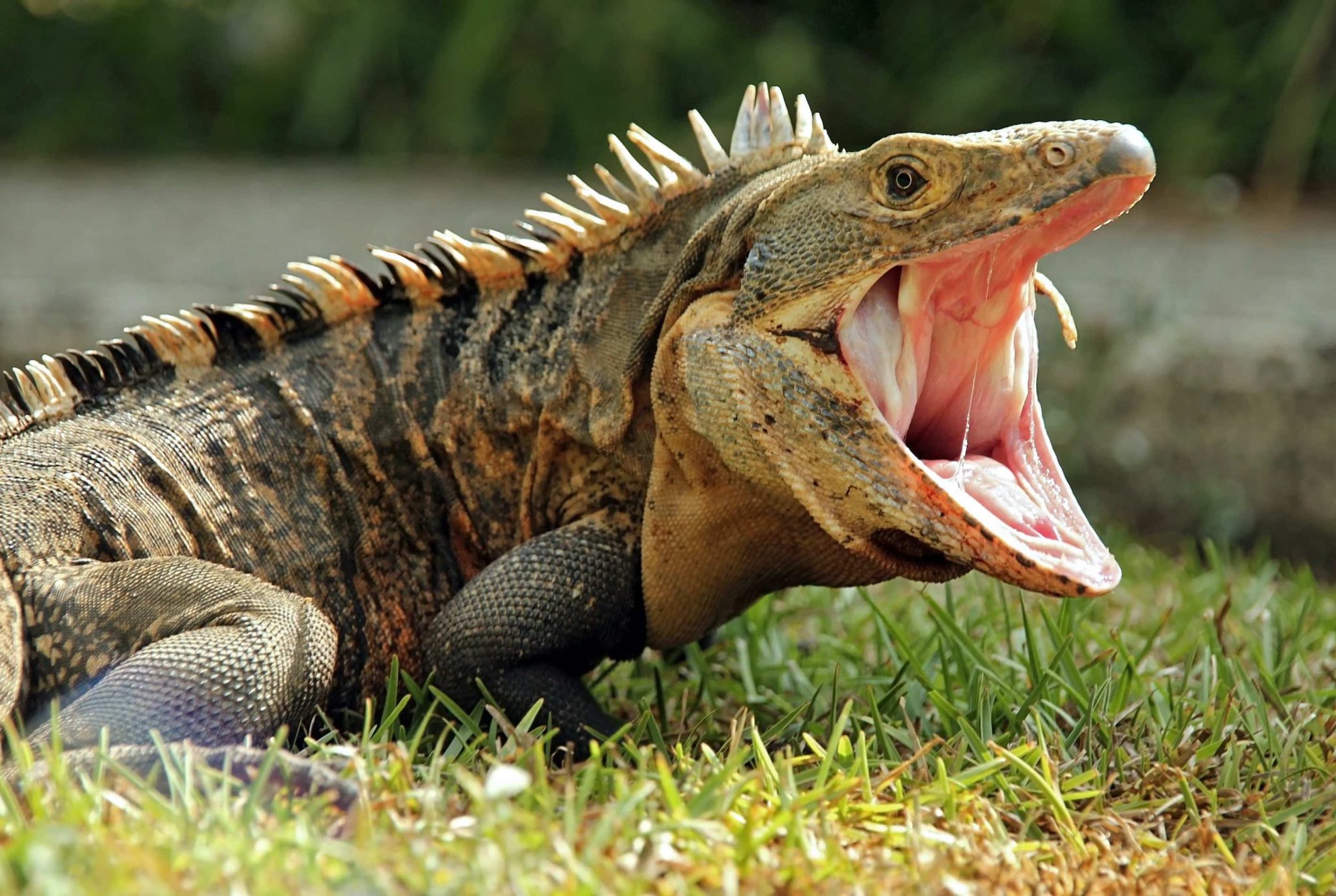 With the lush vegetation adjacent to the shoreline, you'll surely run into some wildlife during your stay. Talkative macaws fill the airwaves, while lazy sloths snooze in the trees. You may also run into an enormous iguana sneaking around your beachside hotel. When the beautiful creatures of Dominical come out to play, they're usually the star attraction.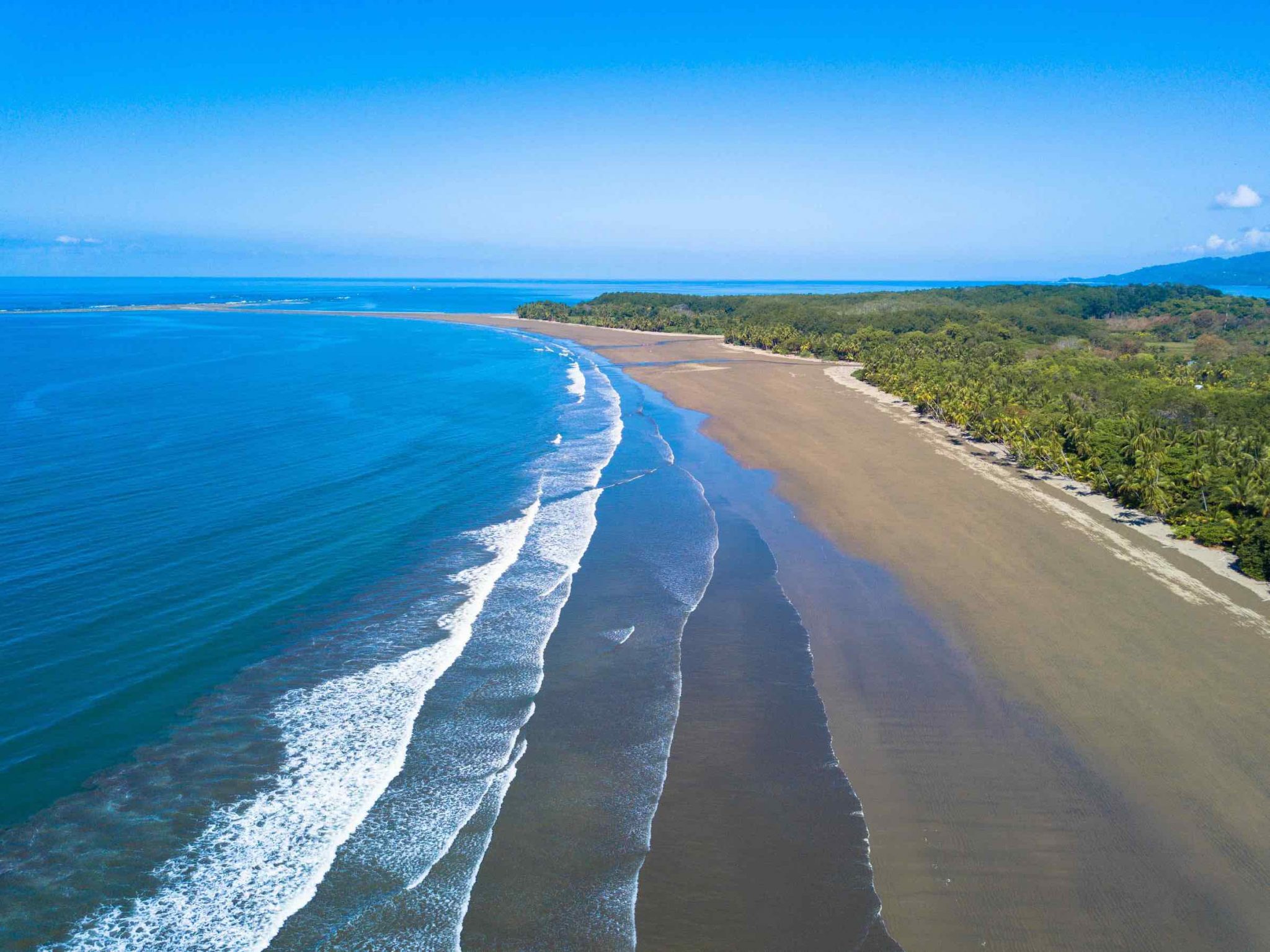 The boardwalk beside the beach hosts souvenir stands, street food vendors, and waterfront bars and restaurants. For supermarkets, shops, and more eateries, turn the corner onto the paved Main Street. You'll walk through town in about 10-15 minutes.