Wyoming is a state filled with immense beauty, but most tourists only tend to visit its world-renowned national parks. Yellowstone and Grand Teton are both incredible places to visit in Wyoming, and you should definitely include them in your itinerary. But too many people skip the many other natural wonders to behold in this diverse state.
Just embark on a Wyoming road trip, and you'll watch the landscapes transform before your eyes. One moment you'll drive through red-rock canyons and a couple of hours later will take you to verdant forests.
If you're hoping to escape the crowds in Wyoming, these 5 natural wonders don't receive enough attention. Add these to your must-see places to go in Wyoming for an unforgettable trip.
Fremont Lake
Pinedale
Just a few minutes outside of the little western town of Pinedale, you'll find the crystal-clear Fremont Lake. The glacial lake sits at the base of the rugged Wind River Mountains and is an unspoiled Wyoming treasure. When you're visiting Pinedale, head to Sandy Beach at Fremont Lake for the most peaceful beach day on your Wyoming vacation.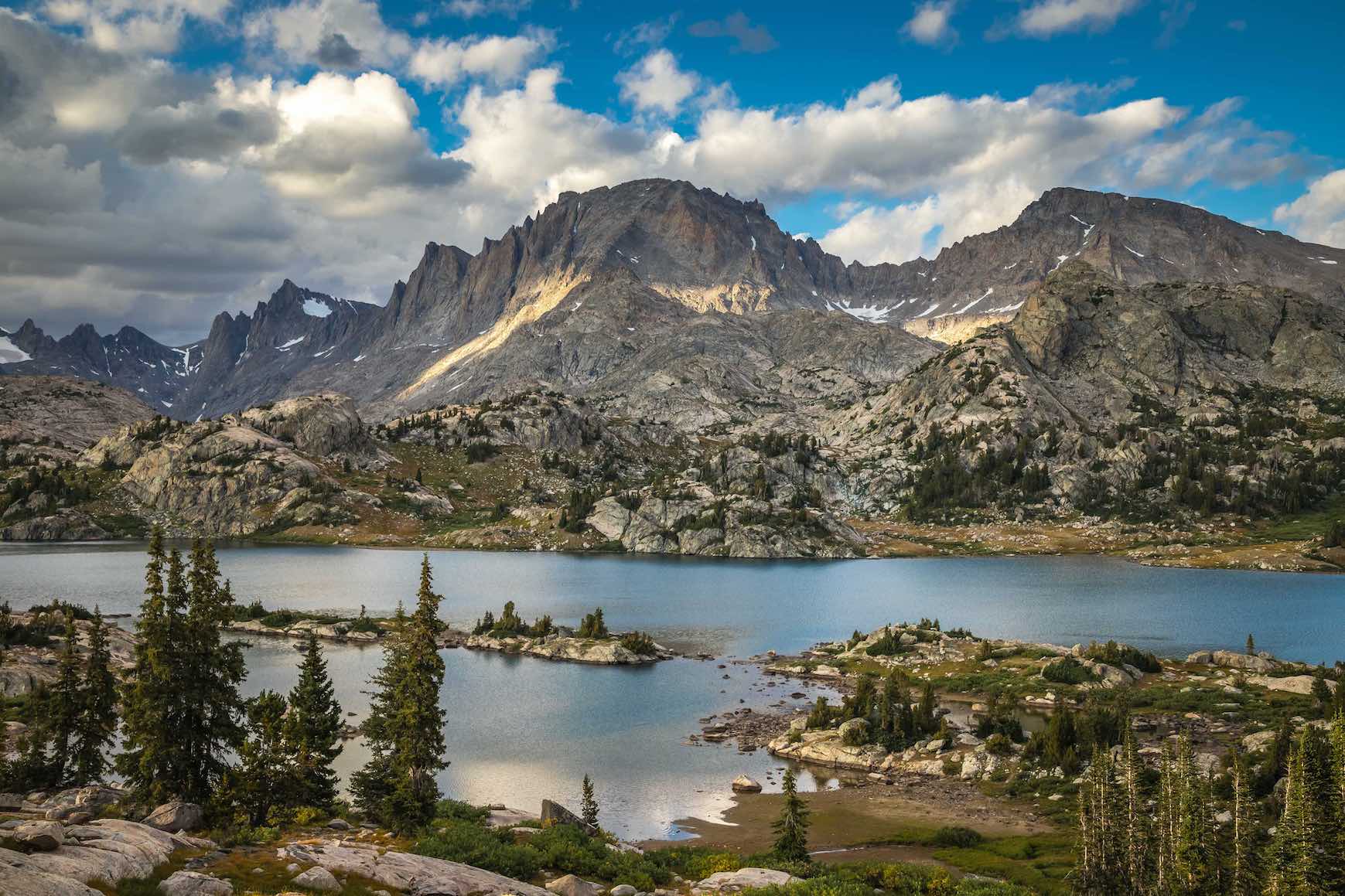 Beach day? In Wyoming? You heard that right; Sandy Beach is the best place in Wyoming to feel like you're lounging by the ocean in this landlocked state. The shoreline may be rocky but dip your feet into the freezing-cold water and feel it turn silky smooth farther into the lake. Look downward to see your feet appear as they do on land.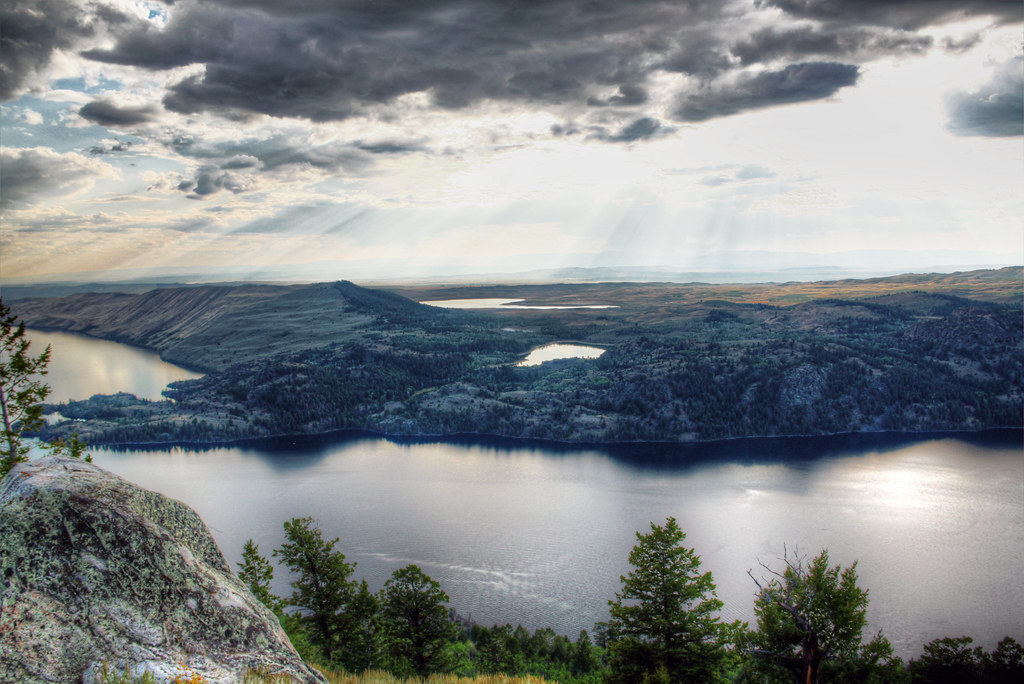 With a picturesque mountain backdrop, you'll notice boats cruising on Fremont Lake on warm sunny days. Beside the shoreline, the verdant forest may lead to an encounter with deer, bears, or other wildlife. And this hidden gem is often absent of any tourists taking up space. With just a few locals hanging on the beach, you'll feel like a Wyoming resident.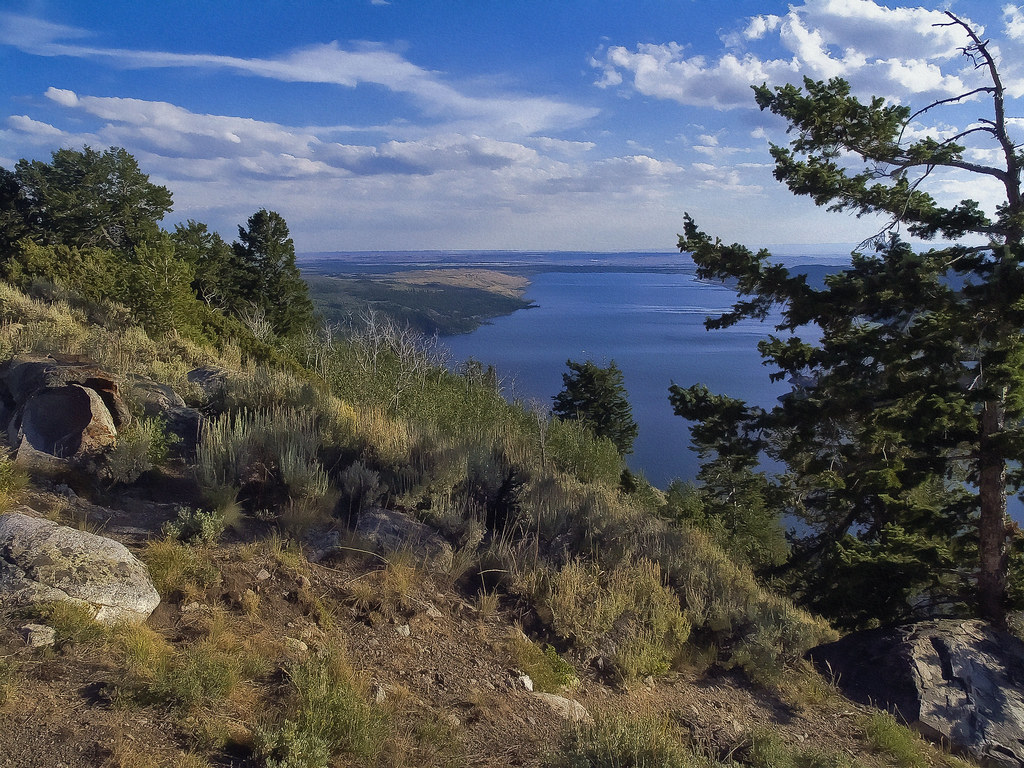 But the fun doesn't have to end at Fremont Lake! Hop in the car and take the 32-mile Skyline Drive Loop for stunning vistas of granite peaks, sparkling lakes, and untamed wilderness. You'll witness some of the best mountain views Wyoming has to offer.
Wind River Canyon
Between Shoshoni & Thermopolis
Before you drive to Yellowstone, the Wind River Canyon is among the most epic sights to see in Wyoming. Start at the Wind River Canyon Scenic Byway in the town of Shoshoni and get ready for jaw-dropping images of sheer walls along every curve. You'll drive through Boysen State Park before entering the canyon and pass the Boysen Reservoir. The recreational playground is a popular hub for trout fishing, boating, swimming, water skiing, and camping.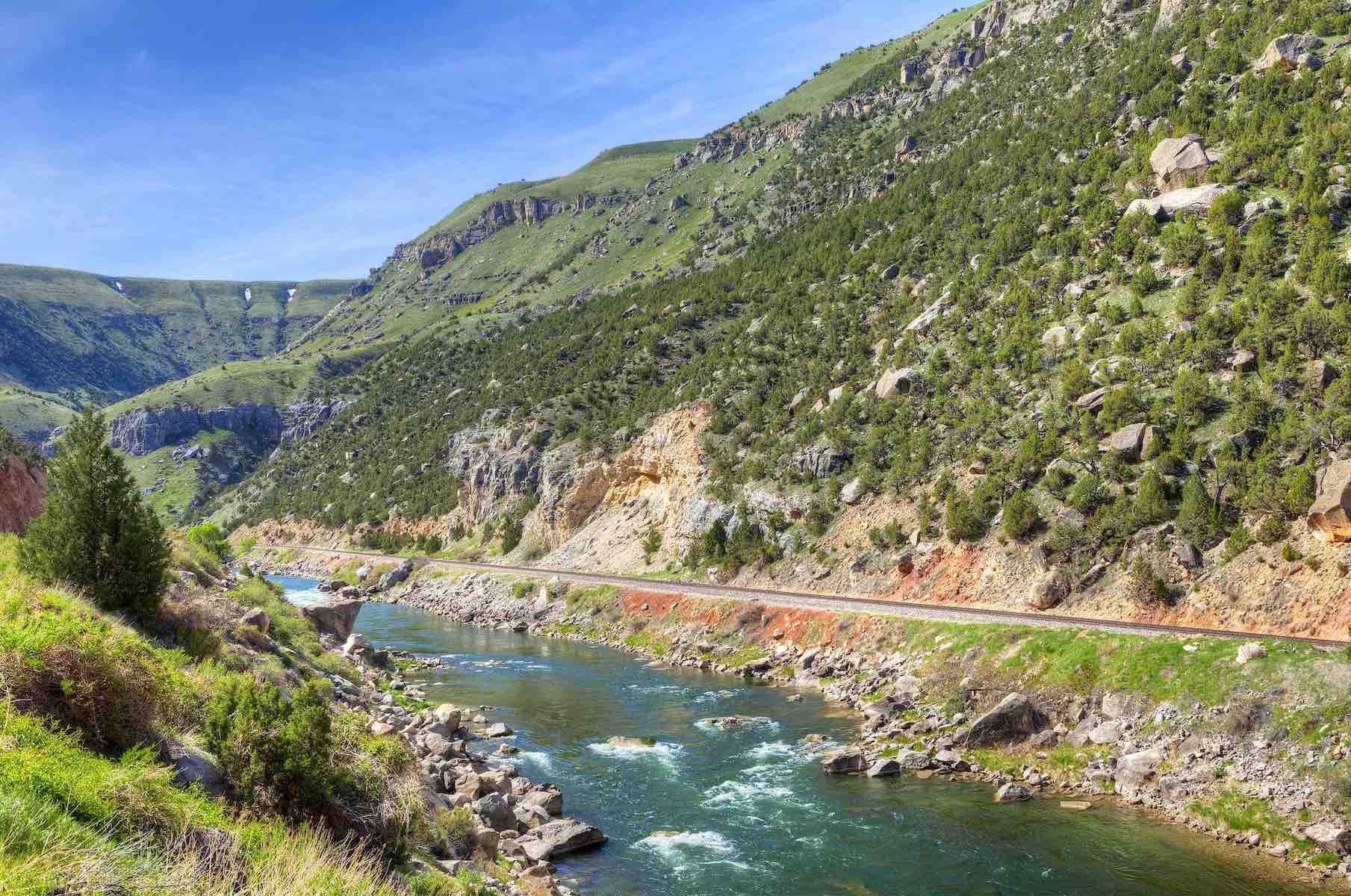 When you reach the canyon's mouth, rock walls tower above you at heights upwards of 2,500 feet. Interpretive signs on the roadway tell the near 3 billion-year-old story of the rock formations. As the Wind River snakes through the canyon, you'll stare in awe at the colourful, jagged cliffs above you. The kaleidoscope of red, pink, and black canyon walls is among the most breath-taking sights in Wyoming.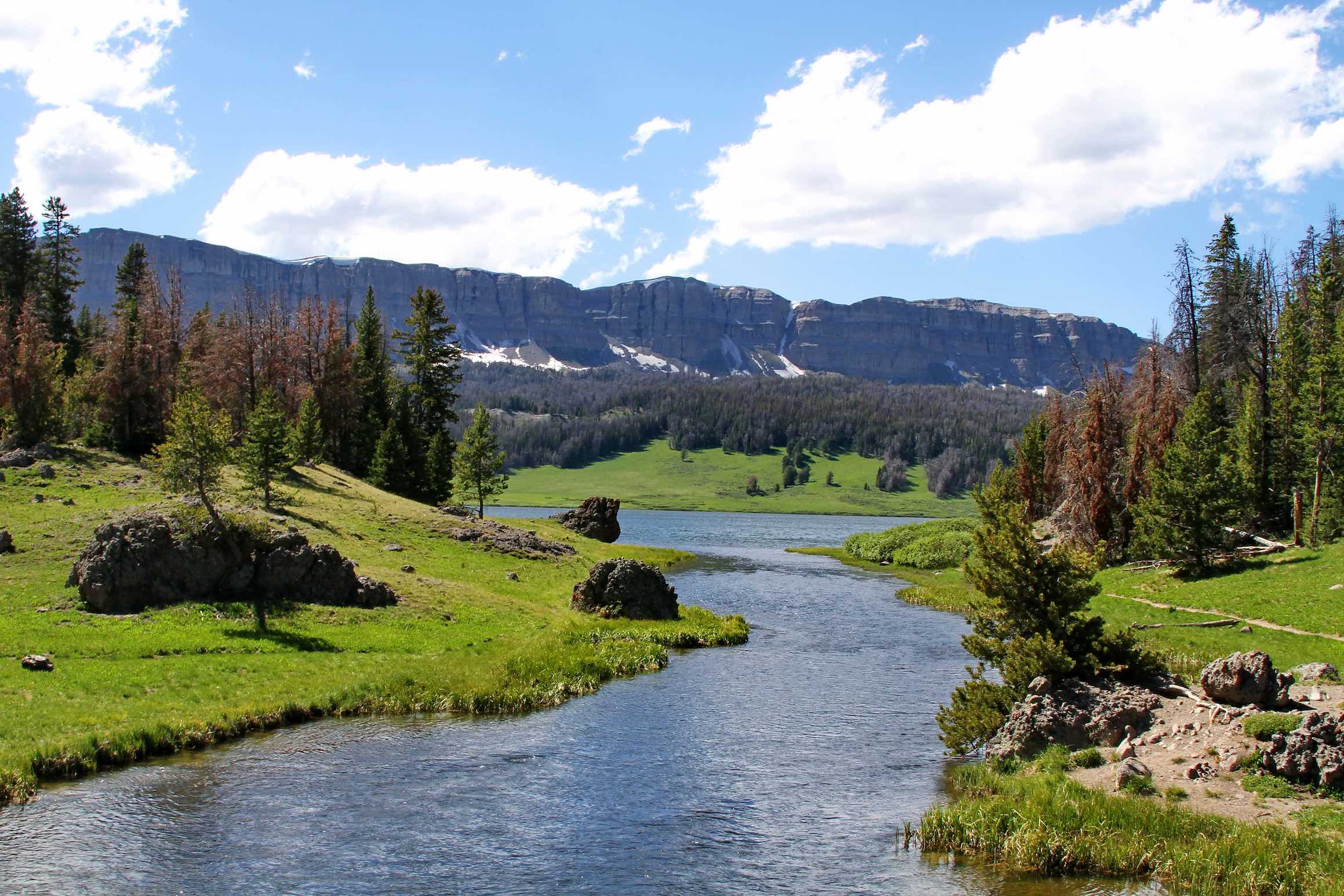 A white-water rafting trip through the Wind River Canyon is one of the more adventurous things to do in Wyoming. But you'll have to book with the appropriate outfitter since part of the Wind River sits on a Native American Reservation. If you're up for the adrenaline rush, it's the best way to admire this unbelievable Wyoming natural wonder.
Hot Springs State Park
Thermopolis
If you thought Yellowstone National Park was the only place in Wyoming to spot roaming bison, then you're incorrect. Just after exiting the majestic Wind River Canyon, you'll find yourself in the loveable town of Thermopolis. This is the location of Hot Springs State Park, one of Wyoming's underrated crown jewels.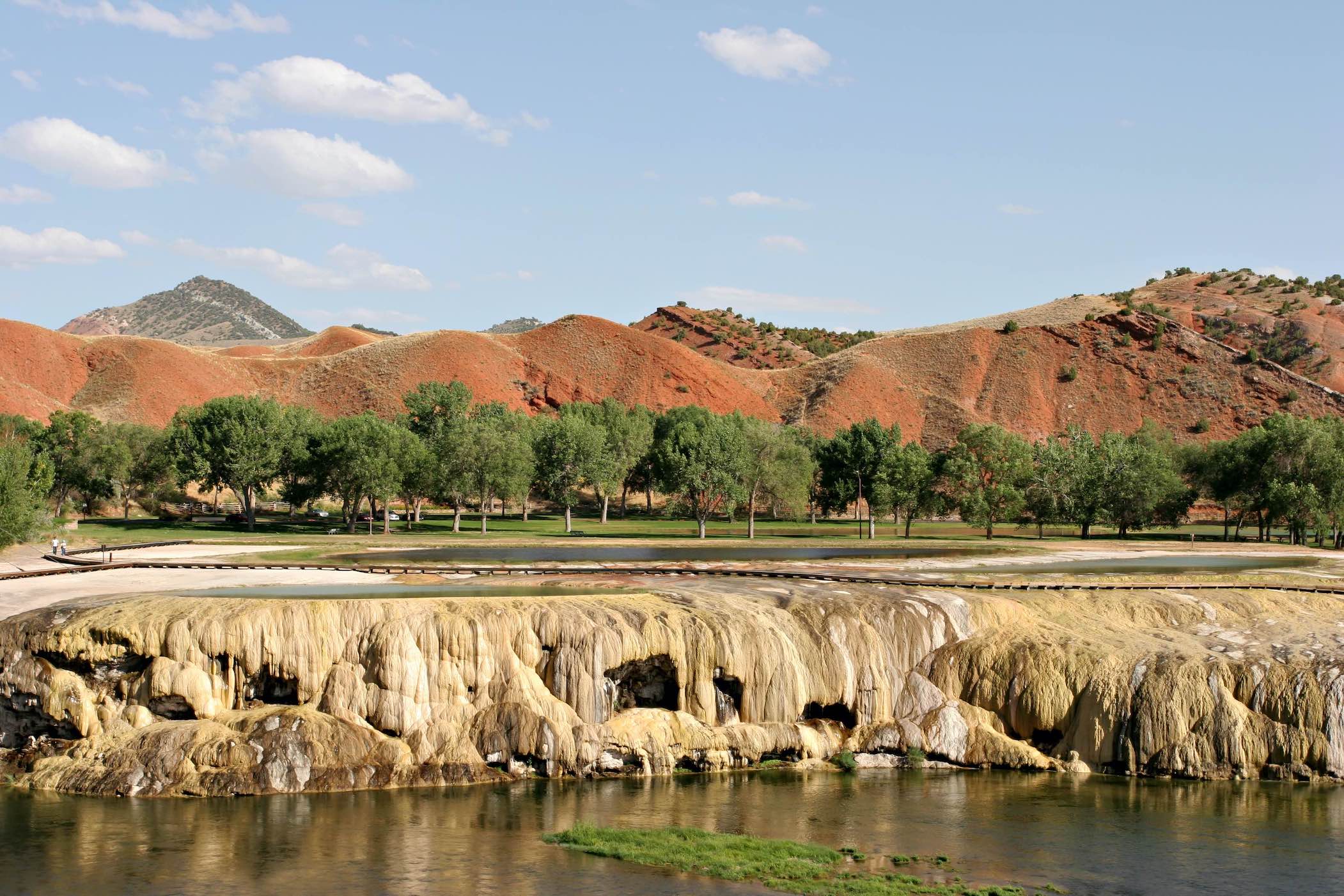 The rejuvenating hot springs are the main attraction, and you'll see a gigantic sign letting you know it's the "World's Largest Mineral Hot Spring." Many locals flock to Thermopolis to soak in the Bath House that heats geothermal water to a relaxing 104°F. And the best part, your soothing dip is free of charge!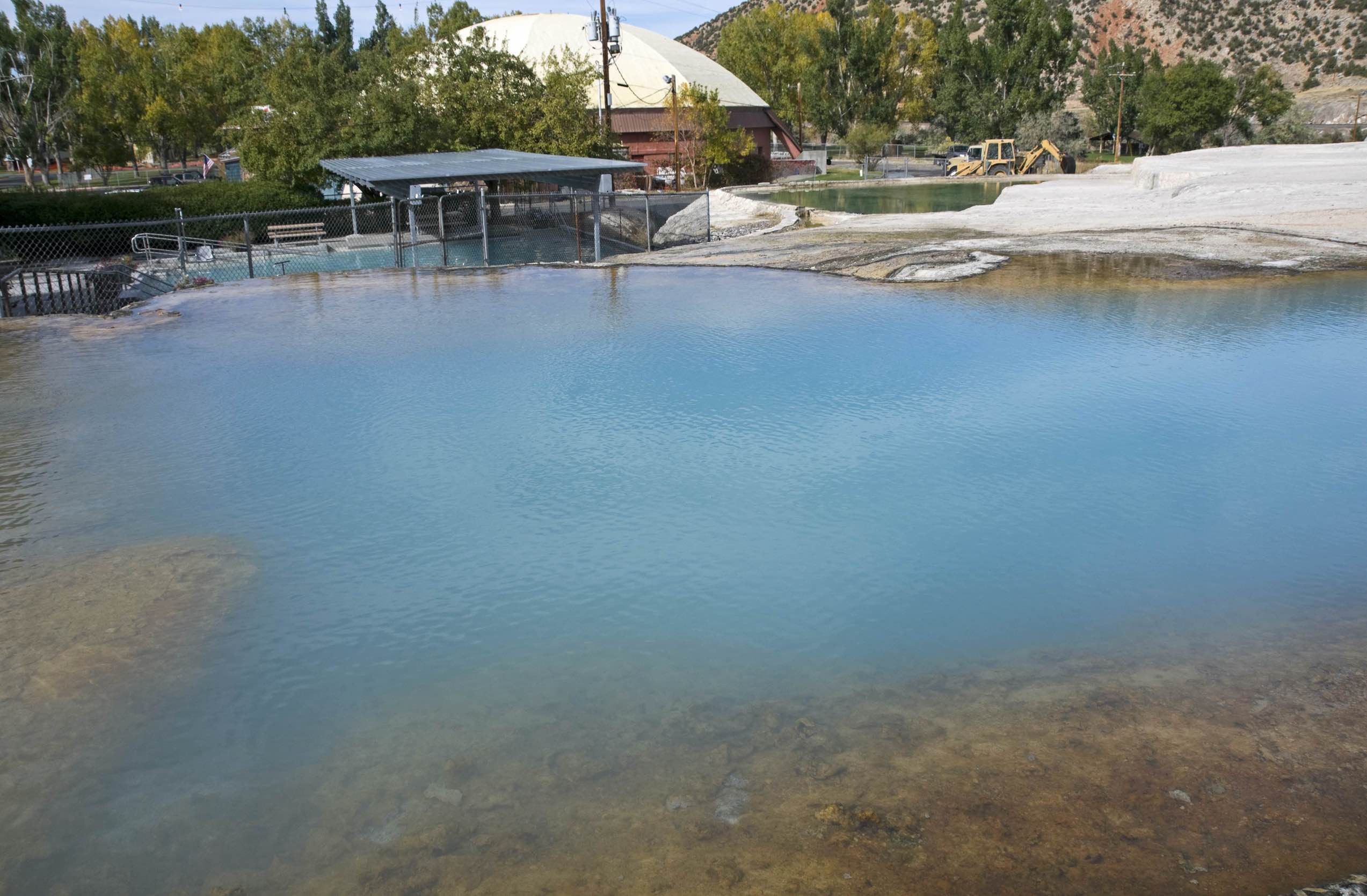 After your soak, stroll to the colourful terraces where you'll see the crisp water plunging into the Big Horn River. The walking trails through the park also reveal the source of the mineral hot springs. Get ready to smell the sulphur aroma everywhere around you.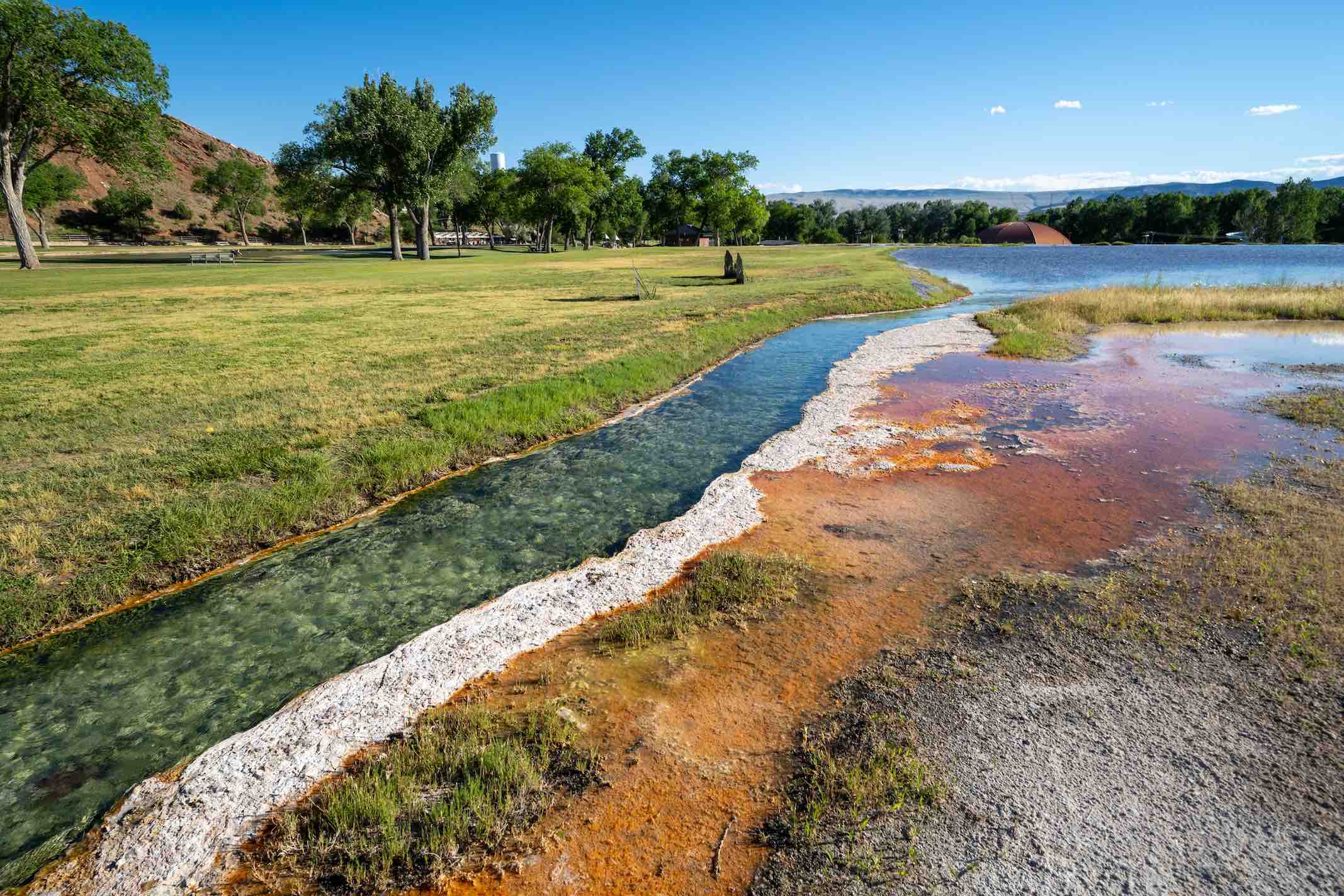 And for those bison we mentioned, Hot Springs State Park is the home of Wyoming's state herd. Although you may need to drive around the bison range a few times, it's your chance to spot these endearing creatures without fighting tourists for photos. Just remember to remain in your vehicle at all times!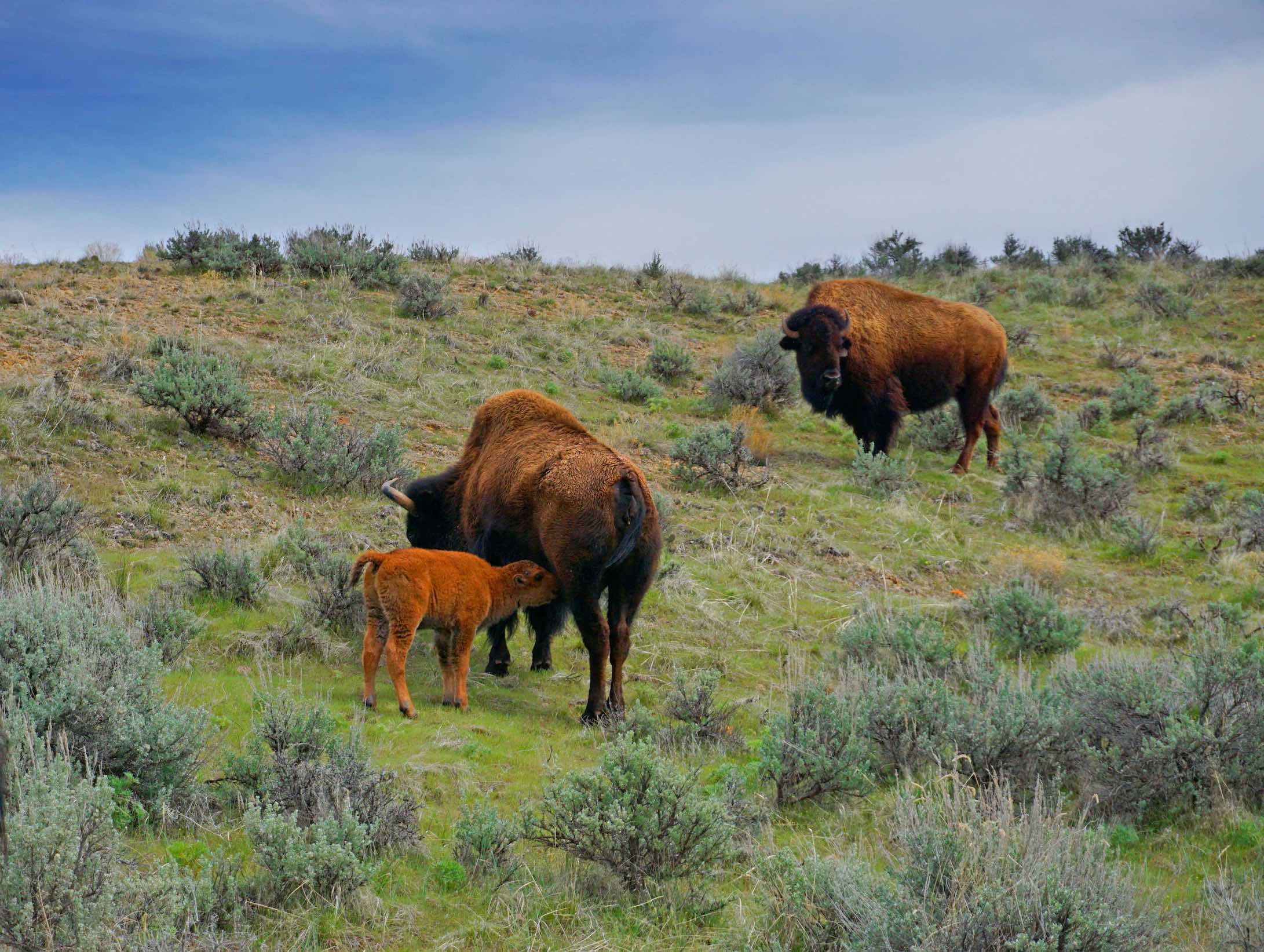 Medicine Bow-Routt National Forest
Southeast Wyoming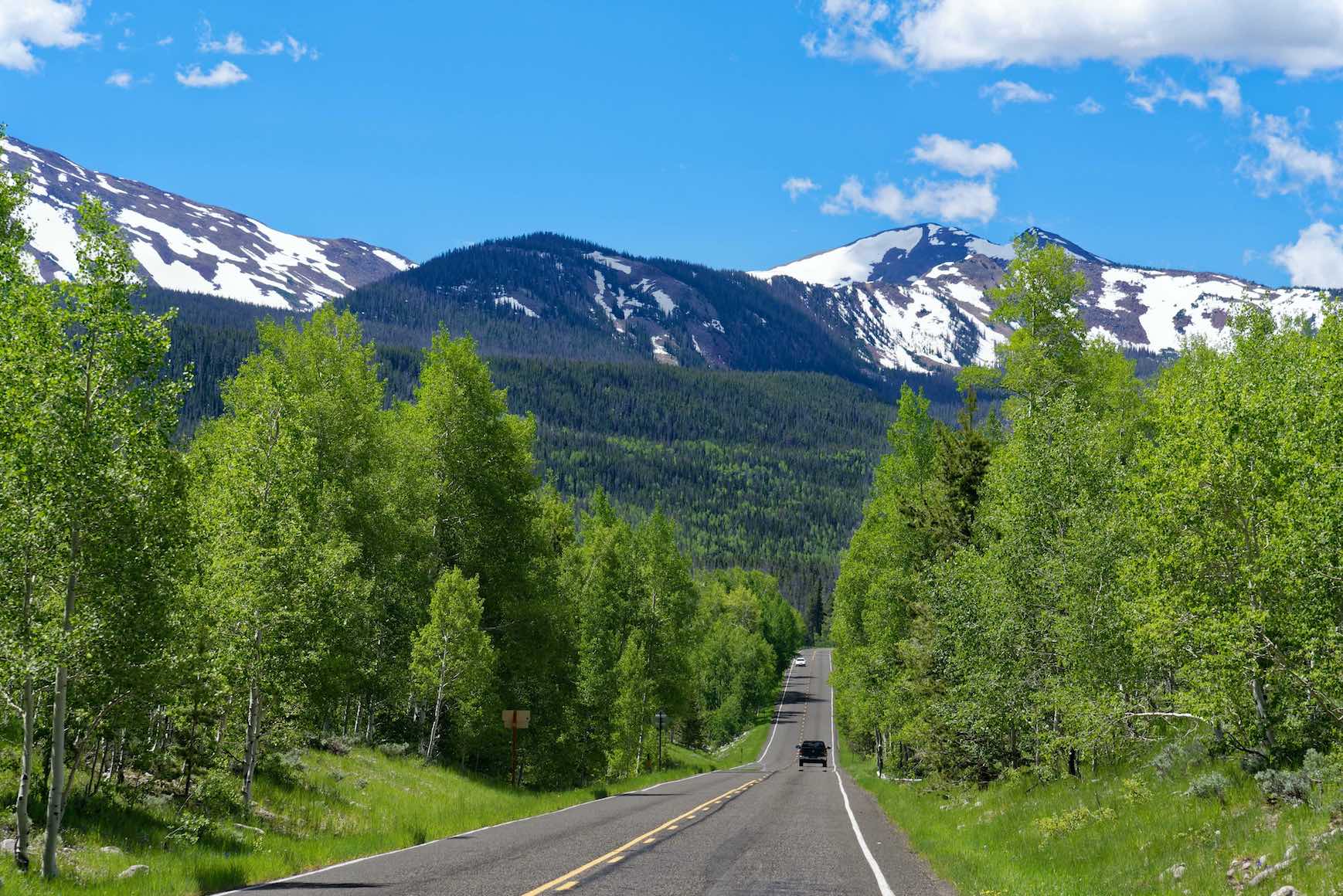 Southeast Wyoming is easily the most underrated region of this beautiful state. Many travellers never pass or venture this way or even make a beeline across I-80 when they leave Cheyenne or Laramie. But that would be a tragic mistake since you'll bypass Medicine Bow-Routt National Forest and the Snowy Range Mountains.
This alpine wonderland features granite peaks, crystal-clear lakes, and lodge-pole pine forests. Once inhabited by the Plains Native Americans, Centennial is the gateway to the Snowy Range Mountains. Turn onto the Snowy Range Scenic Byway to climb one of Wyoming's highest mountain passes. You'll share the byway with ATVs while viewing alpine meadows, idyllic ponds, and blooming wildflowers along the way.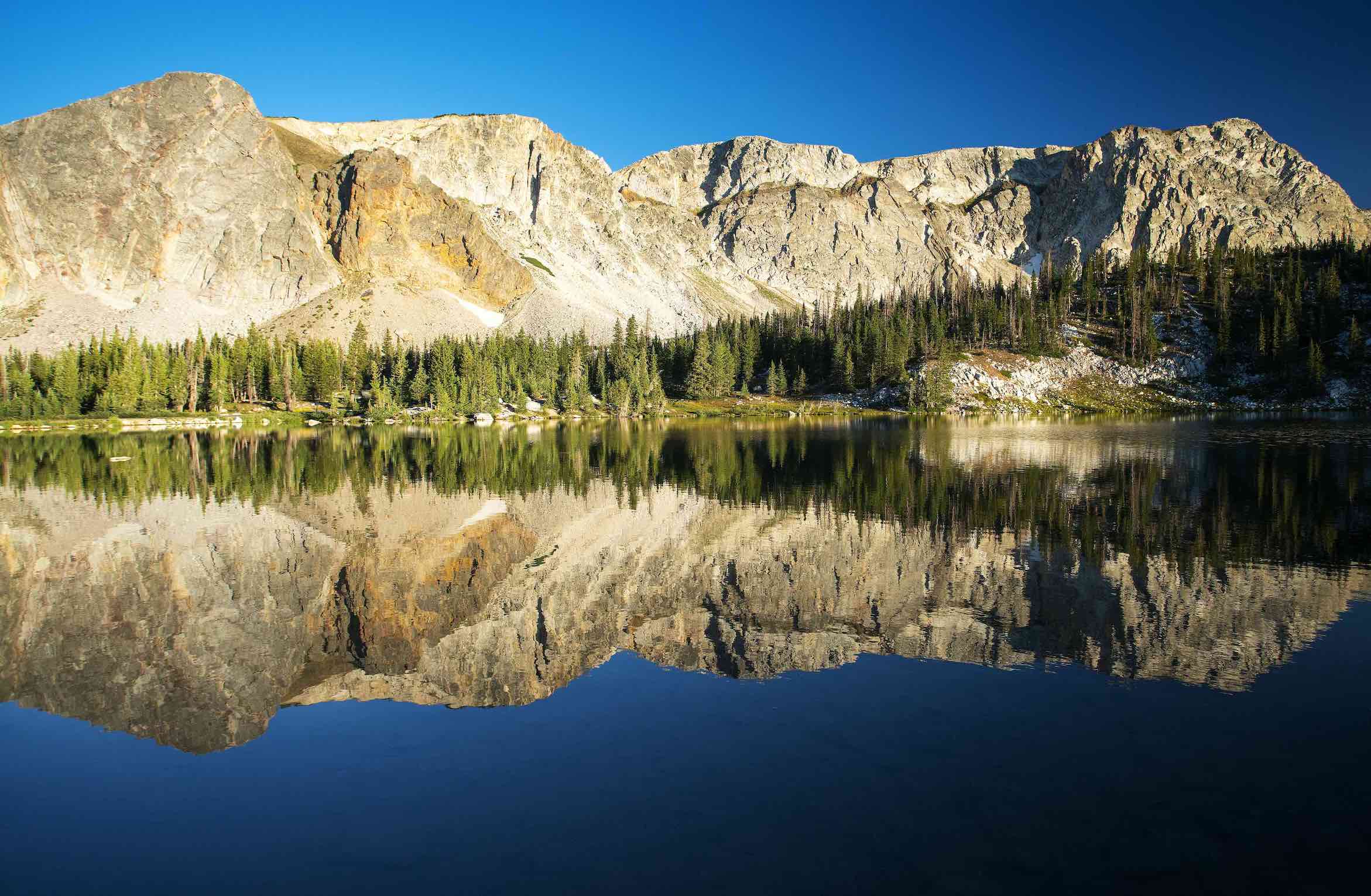 Right beside the roadway, a visit to Mirror Lake and Lake Marie is one of the most underrated things to do in Wyoming. This area is a spectacular place for a picnic, fishing, hiking, or simply breathing the fresh mountain air.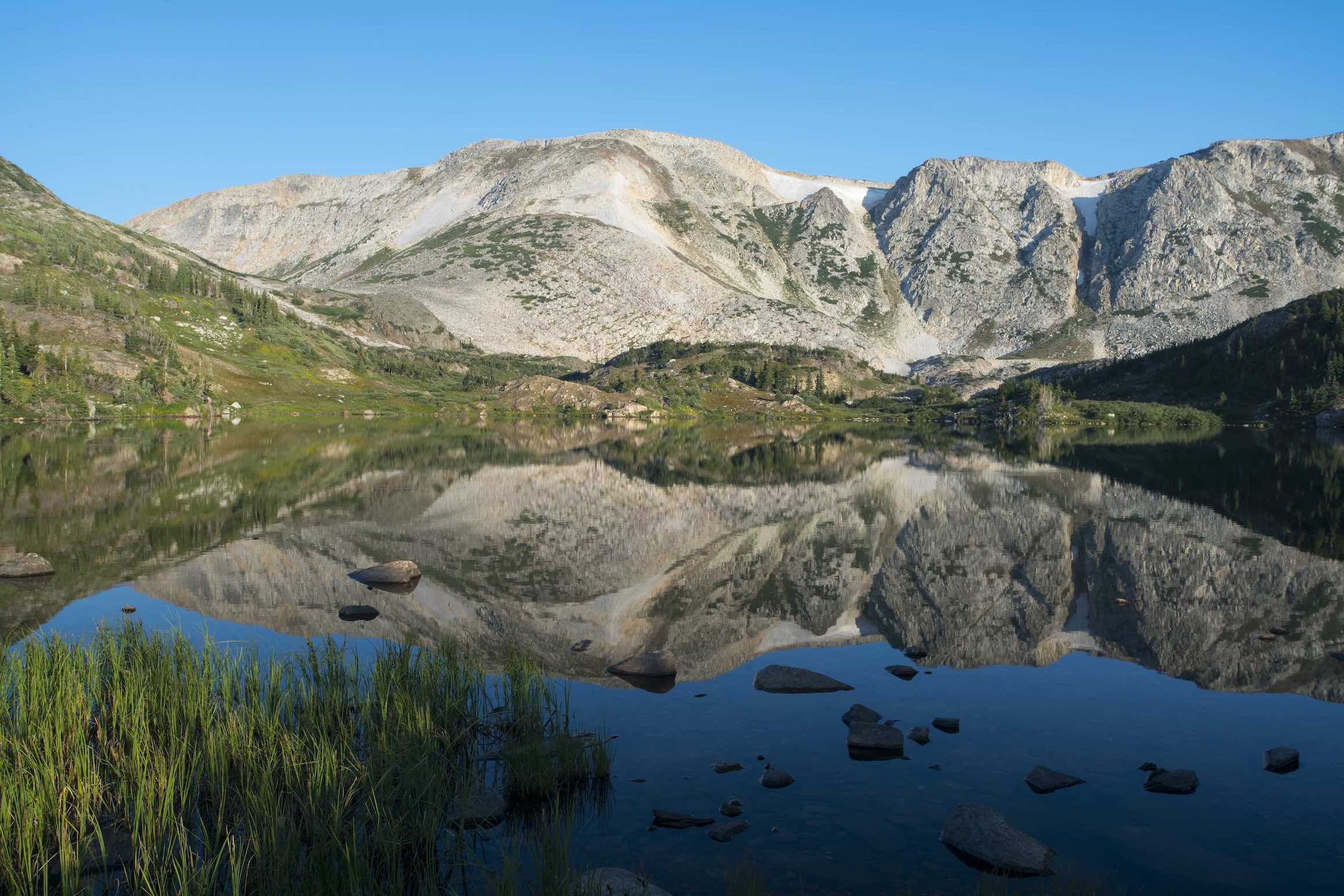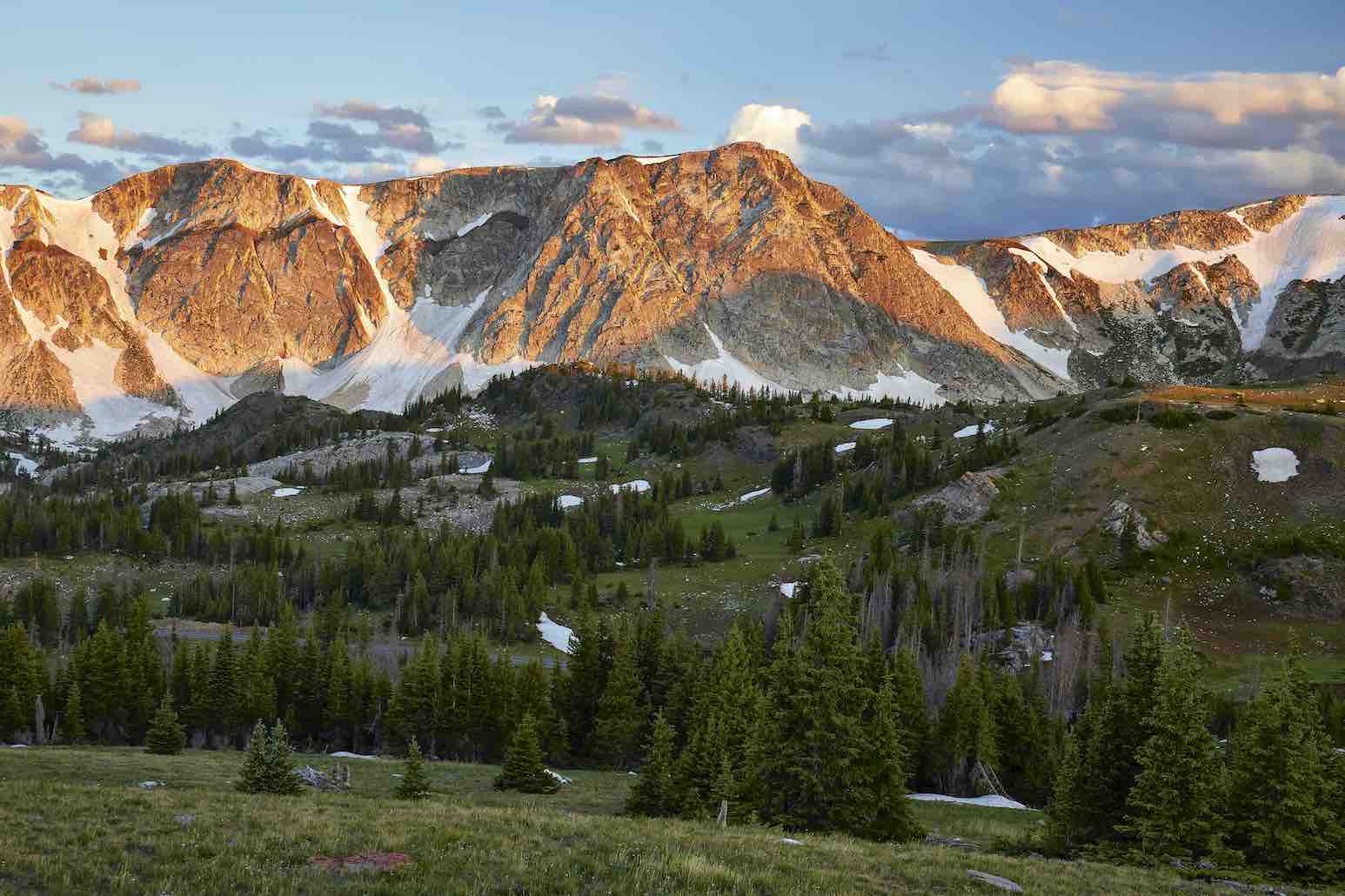 Flaming Gorge National Recreation Area
Southwest Wyoming
Situated around Sweetwater County, the Flaming Gorge National Recreation Area marvels visitors with its red-rock canyons and deep-blue reservoir. Flaming Gorge is Wyoming's largest reservoir at 91 miles long. The mesmerizing combo of sandstone cliffs, conifer forests, and sagebrush deserts make this a must-see sight in Wyoming. Paddling, boating, and fishing rank among the favourite activities on Flaming Gorge.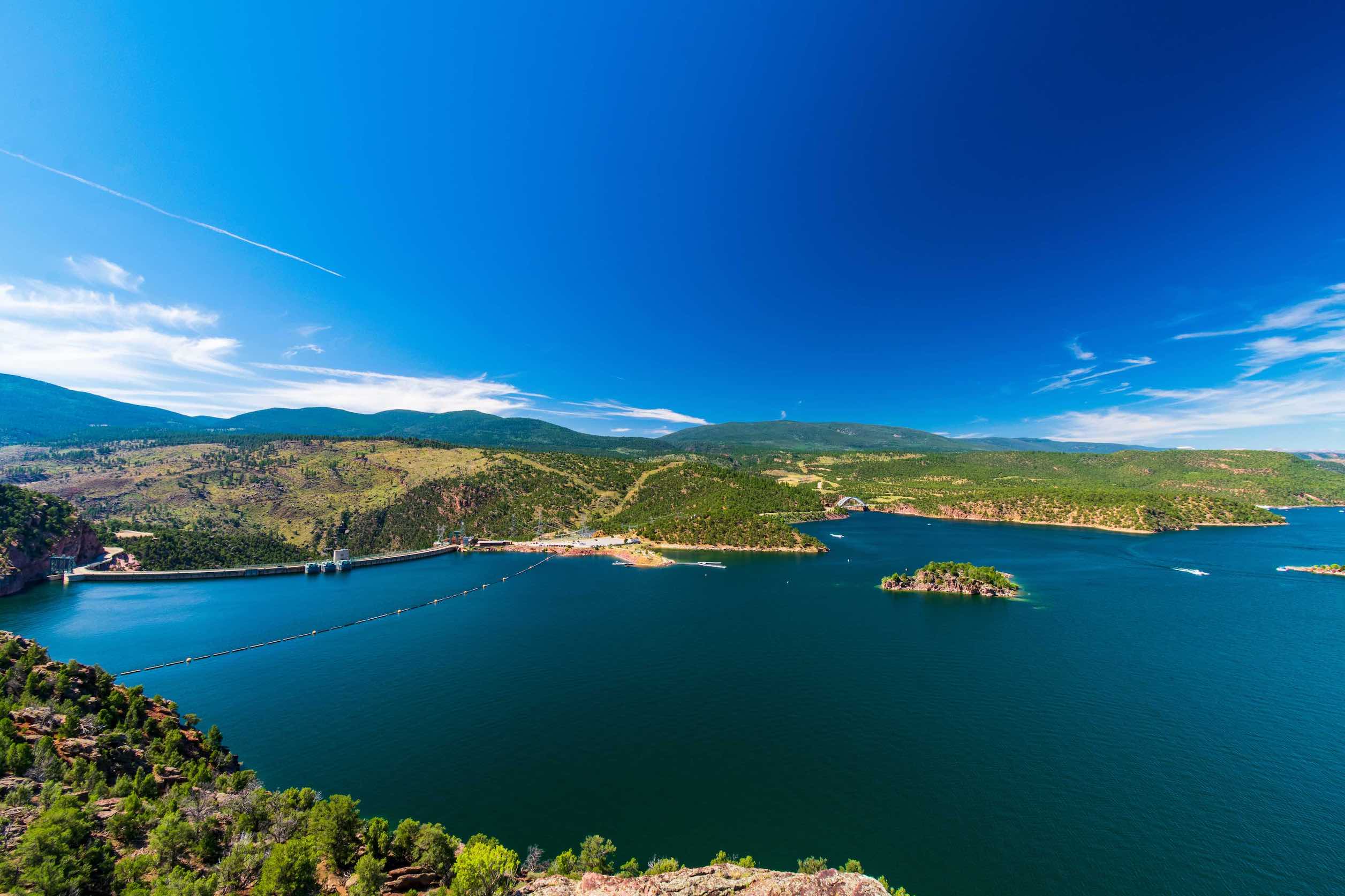 On the opposite side of Flaming Gorge Reservoir, you'll find a trout-fishing utopia on the Green River. Fishing trips here can lead to the catch of a lifetime, and you can also raft down the river. If you're not interested in admiring Flaming Gorge from the water, there's a bevy of on-land activities for you. The area offers hiking, rock climbing, biking, and 360 miles of shoreline for stunning Wyoming views.