When you plan a trip to Wadi Rum it's essential to ask yourself how much you love camping, or not? If you don't love the whole getting basic camping experience the simpler Bedouin camps may well push you too far out of your comfort zone to truly enjoy the experience.
This is when choosing a luxury glamping camp, may well be the best option for you.
Get orientated
Wadi Rum protected area stretches over 720 km² and zones dictate where camps can legally be built. To protect the desert camps aren't supposed to be built anywhere and when they are inside the protected area they should limit the concrete and construction materials used.
There are camps built outside or just inside on the northernmost edge of the protected area. These camps are close to the village of Disah and Shakaria.
In general, the camps to the south of Rum village in the red zone are simpler. Although in recent years there has been a bit of a 'race' to upgrade them to meet the demands of the widening range of people visiting Rum. These camps were originally only visited by adventure travellers and backpackers.
The camps to the north just inside and outside of the protected area tend to be the luxury camps. As they are outside the protected zone they can construct more and access the mains electricity. For this reason, all the best luxurious glamping camps in Wadi Rum, are located at the north end of the protected area.
At this point, it should be noted that even though these camps have a lot of comforts in comparison to the much simpler camps deeper inside the protected area, they are still in the desert. There is sand, maybe wind, flies, the odd beetle marching past, and depending on the time of year, mosquitoes, and so on. So expect less luxury than at the Hilton, but more luxury and comfort than a basic camping experience.
So for anyone on the camping 'fence' these are the best luxury glamping camps in the Wadi Rum area:
1. Bait Ali
This was the first luxury camp in the Wadi Rum area and has an established reputation. They have the only swimming pool, open from May to November, as well as cabins (not tents) with electricity, hot water and some are equipped with AC.
They have a good range of activities for guests and professional catering of which they use seasonal ingredients from their organic farm.
You can drive to Bait Ali by rental car, and you'll see a sign and a left-hand turn from the road before you reach the Visitor Center. If you get as far as a junction with a signpost for Disah or as far as the Visitor Center, you've gone too far.
Bear in mind Bait Ali isn't inside the protected area, but you can easily reach the protected area (especially if you have a rental car).
If you don't think you can manage a tent then you will appreciate their tiled comfortable cabins.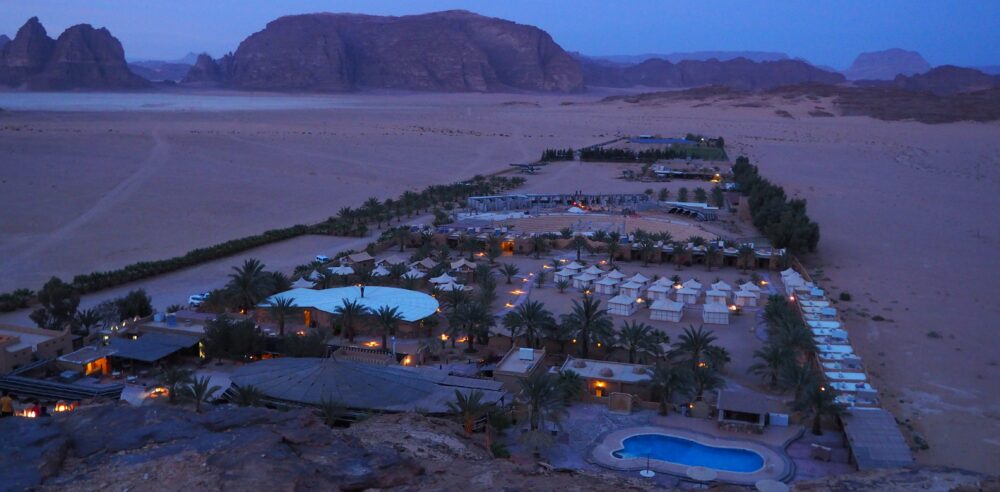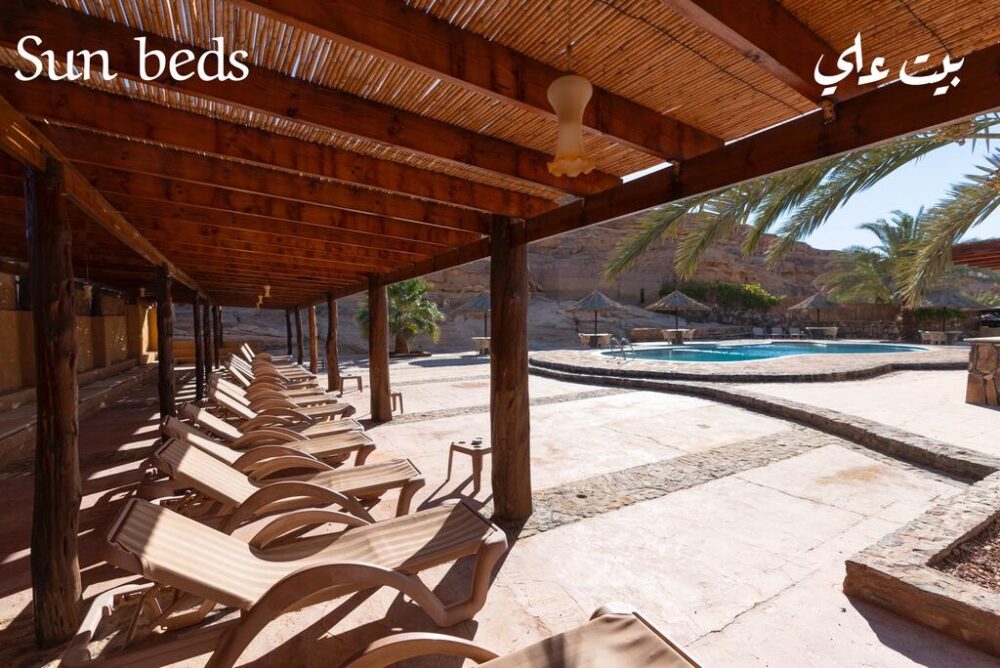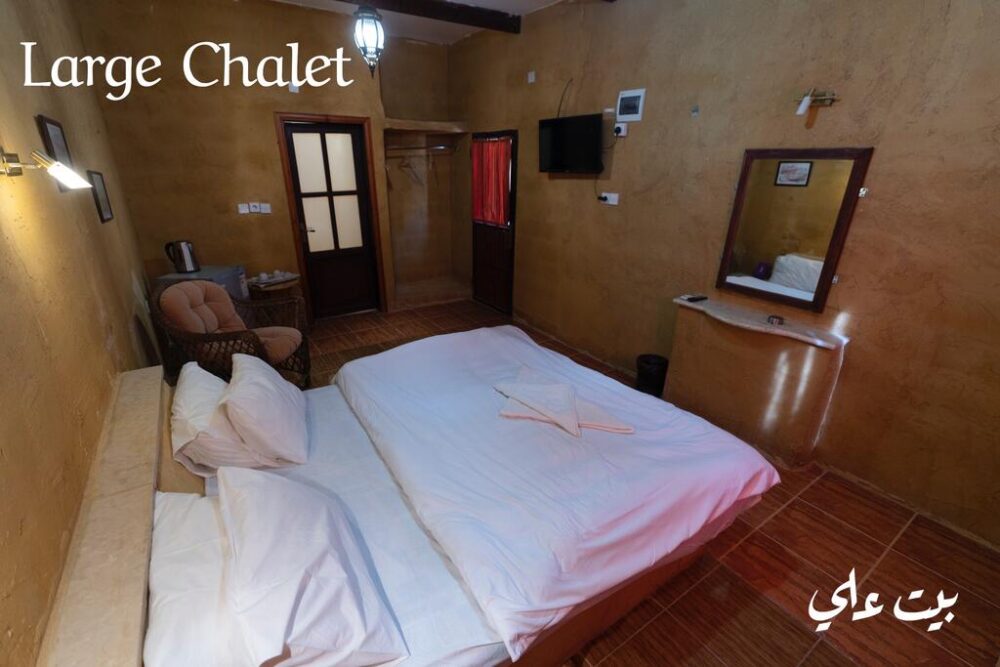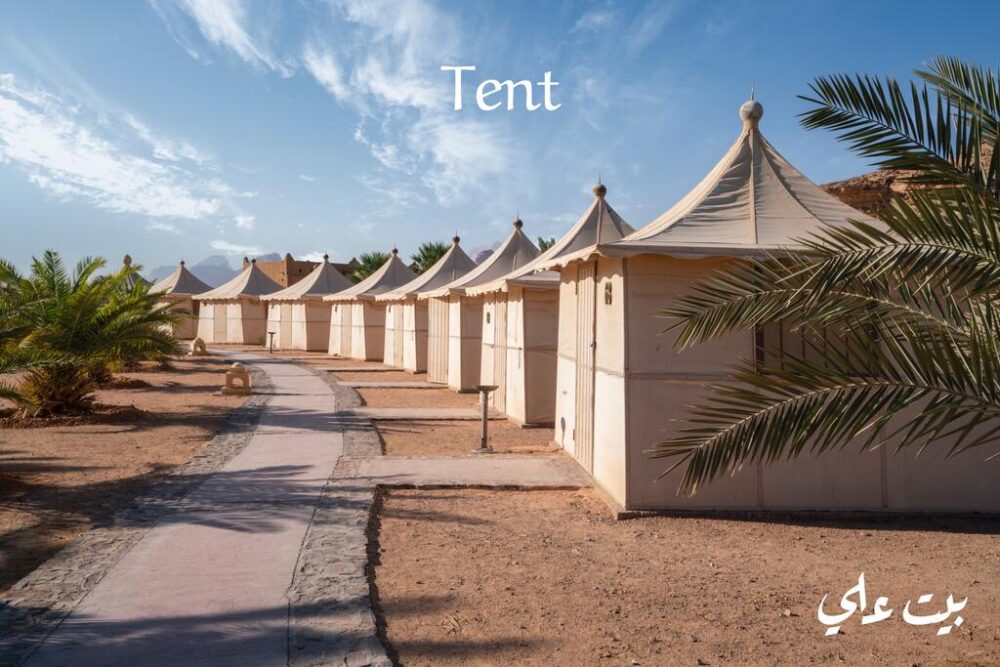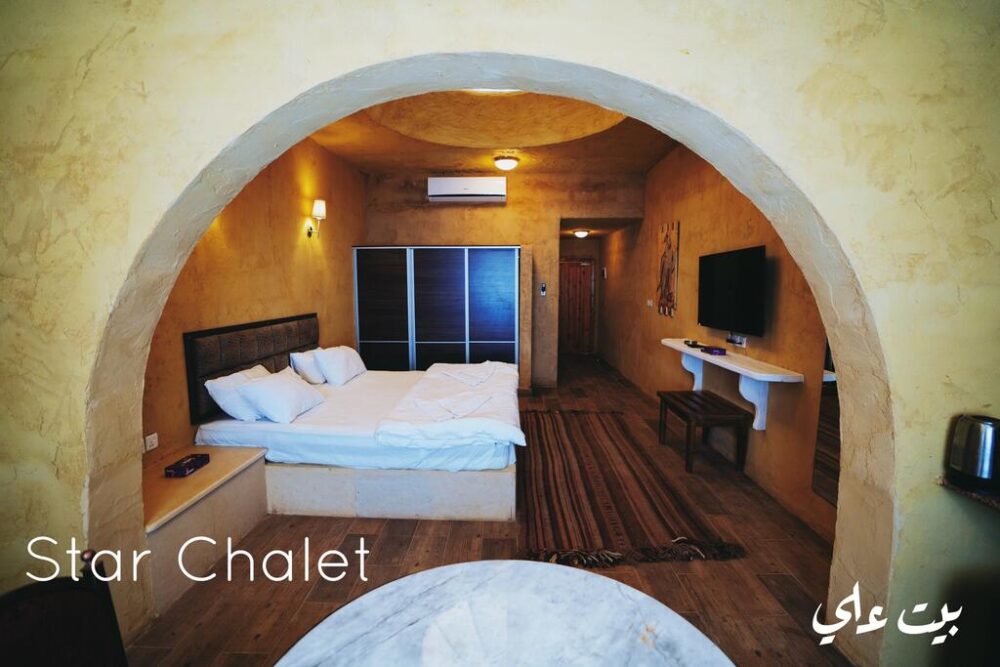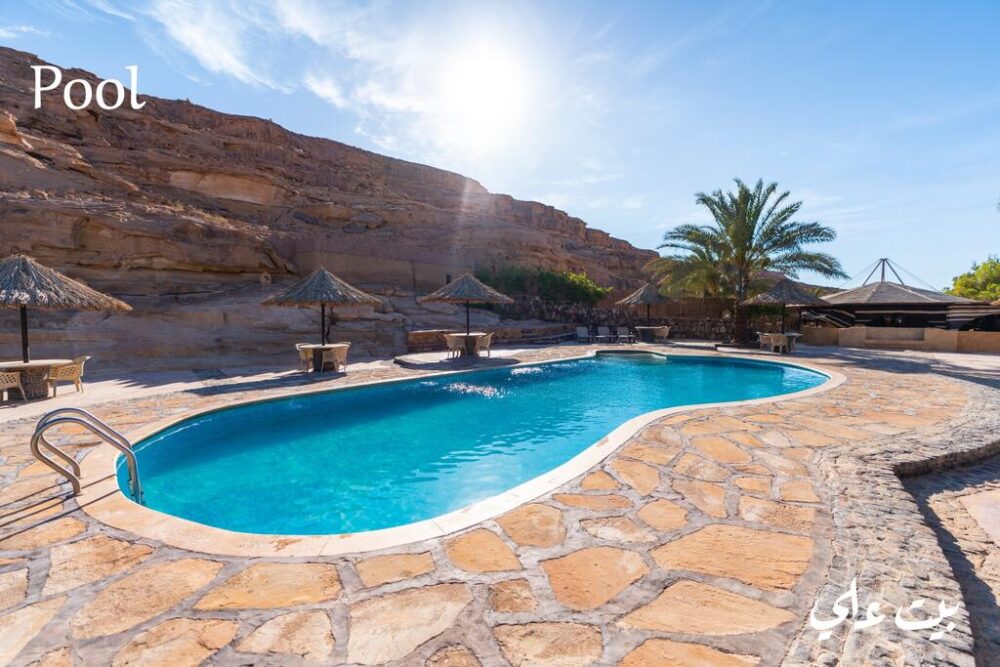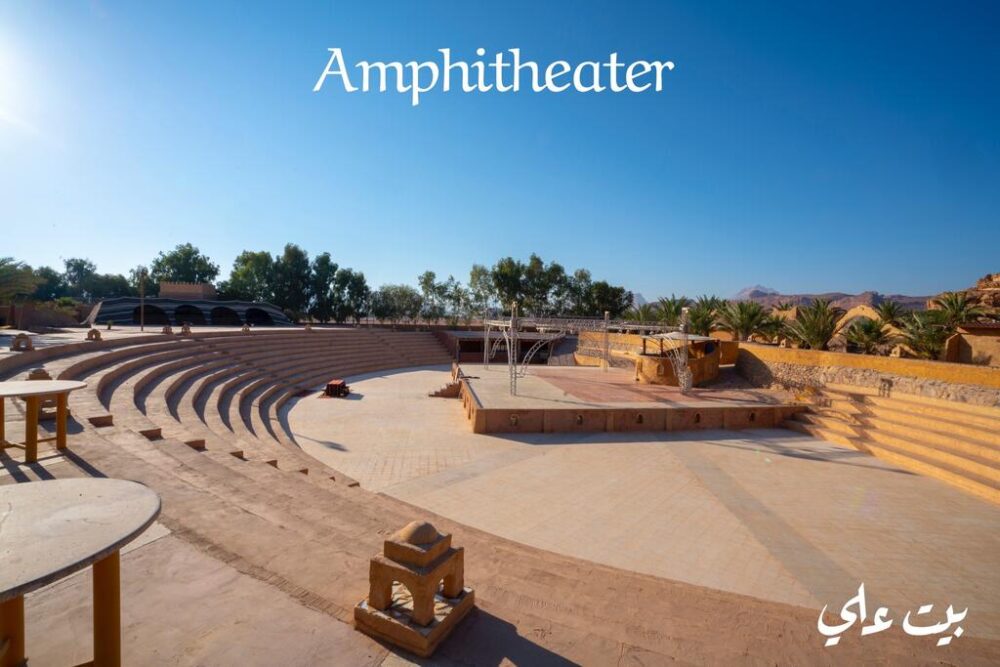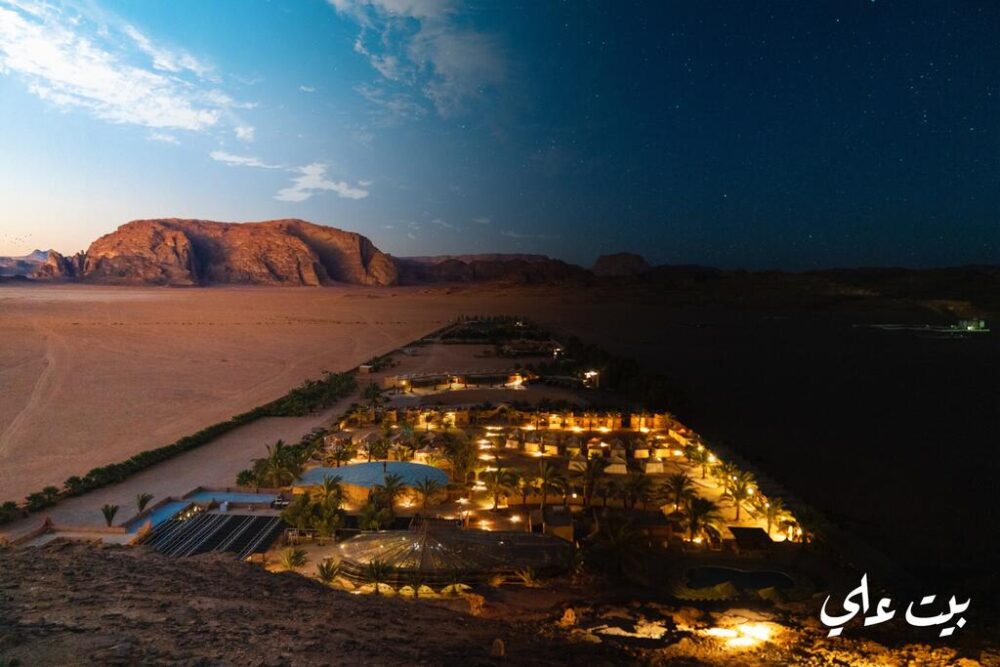 2. Memories Aicha Luxury Camp
Inside the protected area and not too far from Rum Village, Memories Aicha Luxury Camp is as luxurious as you can get in this part of Wadi Rum.
The camp is ambitious and has built bubble tents with windows, so you can lie back in bed and enjoy the beautiful views and starry nights.
In the evening, the camp walkways are lit up with warm lights and a lot of attention has gone into the decor and interior design of the tents and social tents.
If you're keen to stay inside the protected area, but you feel a bit faint about camping, then this camp will make a good choice for you.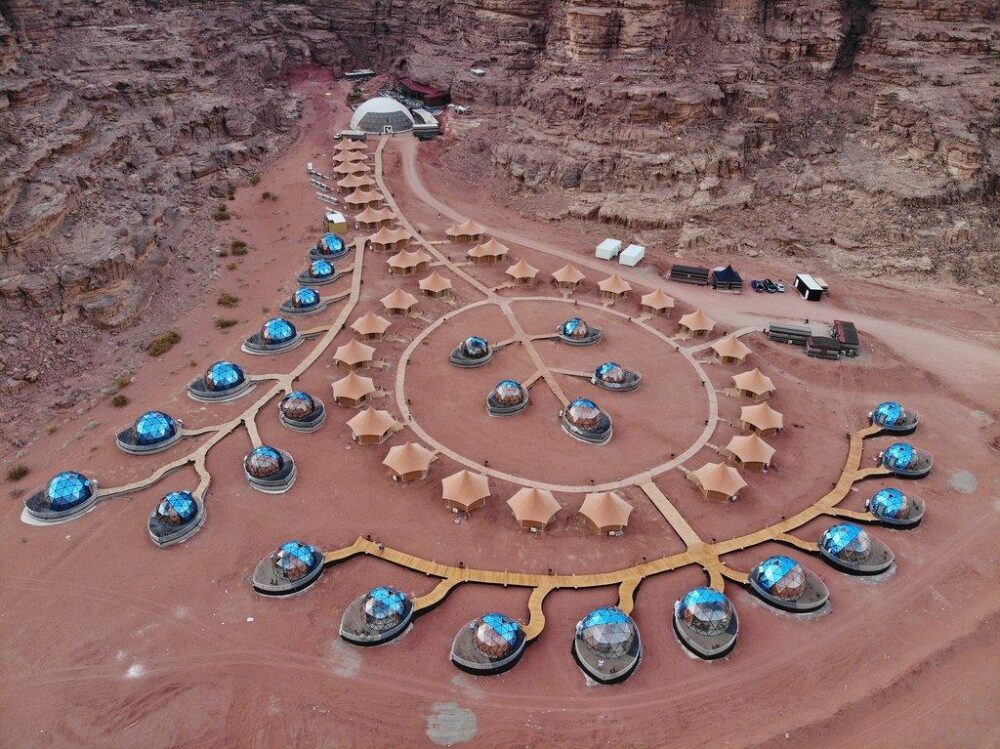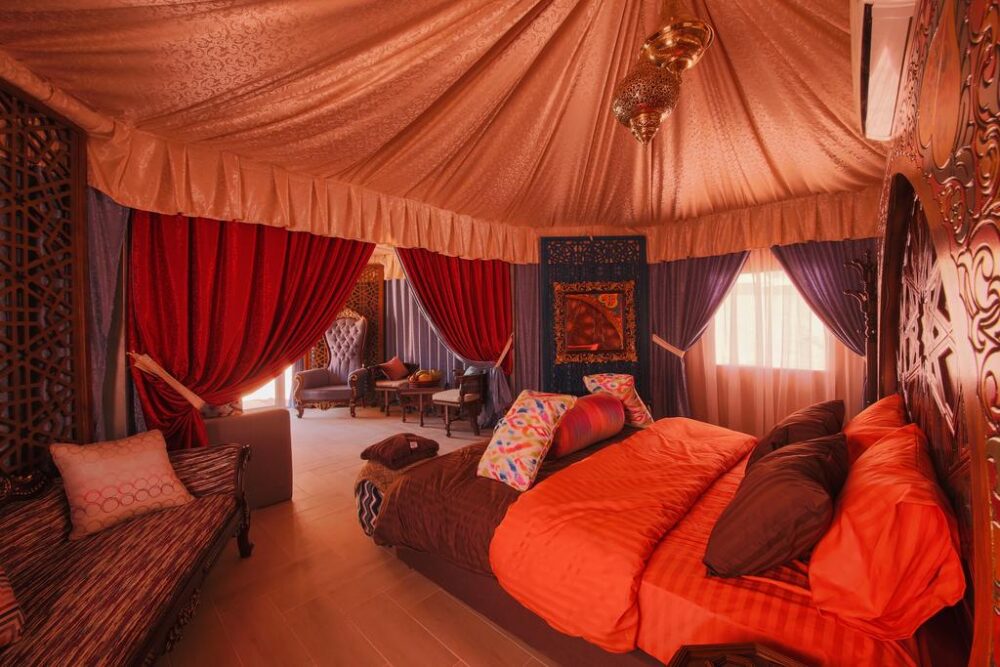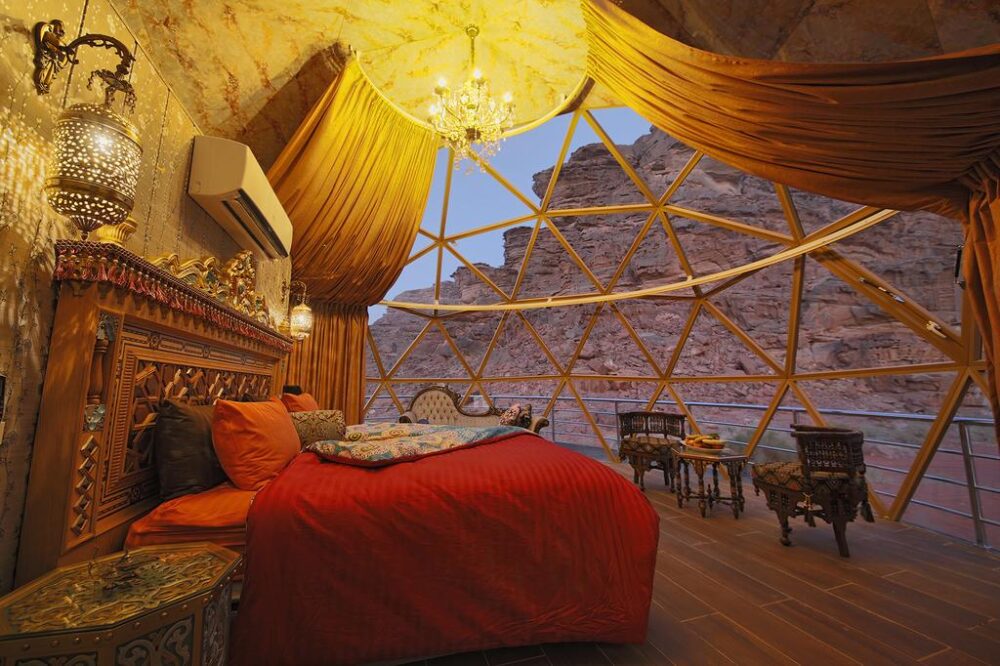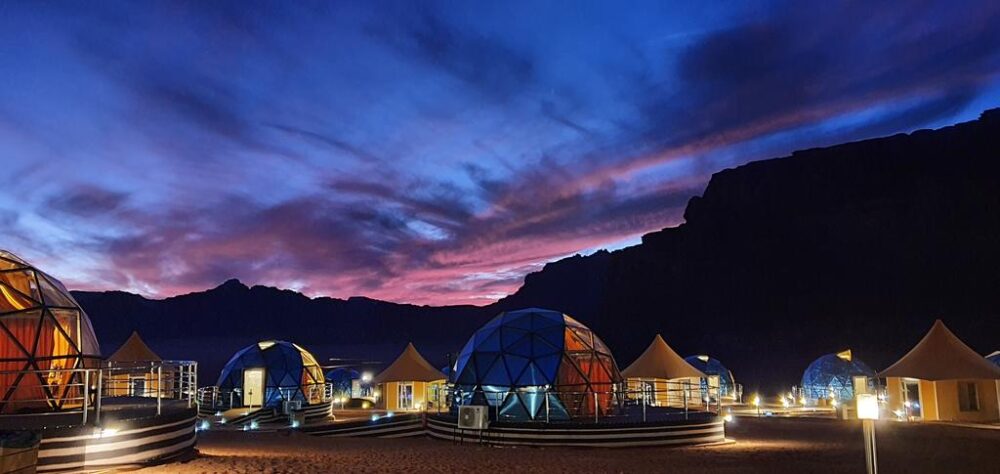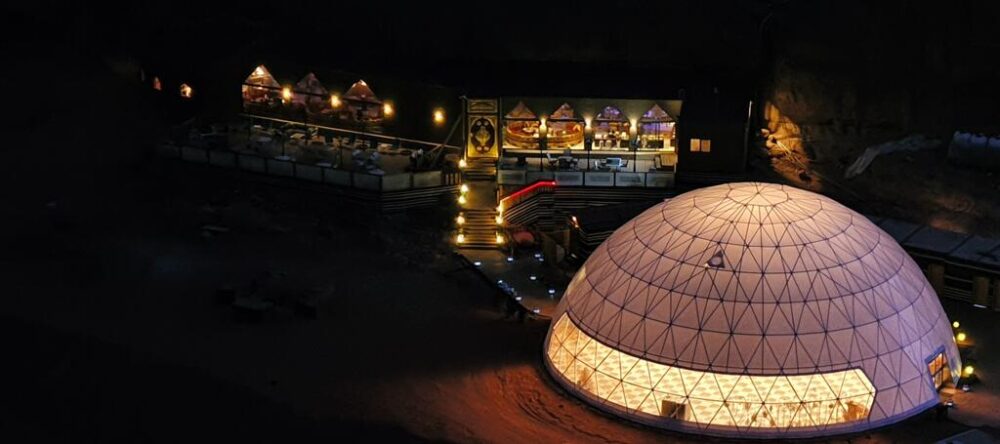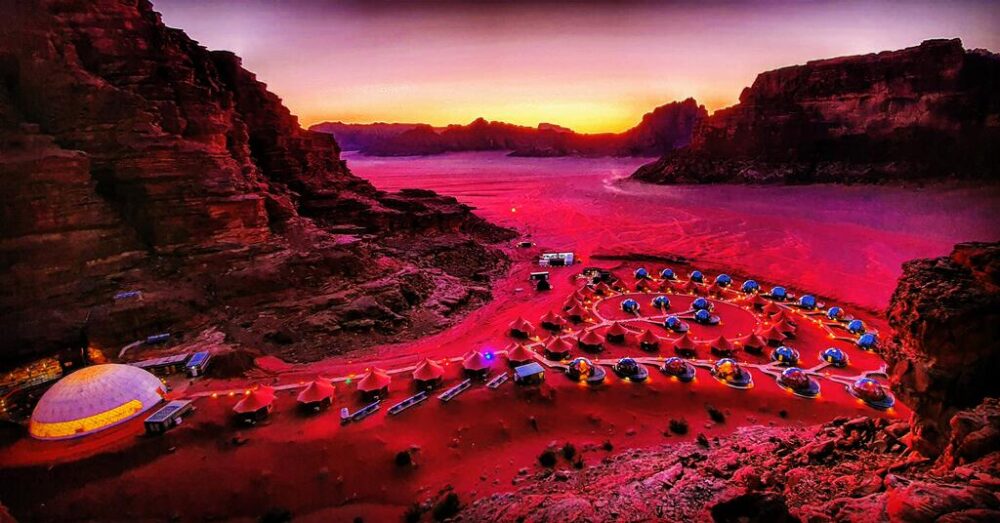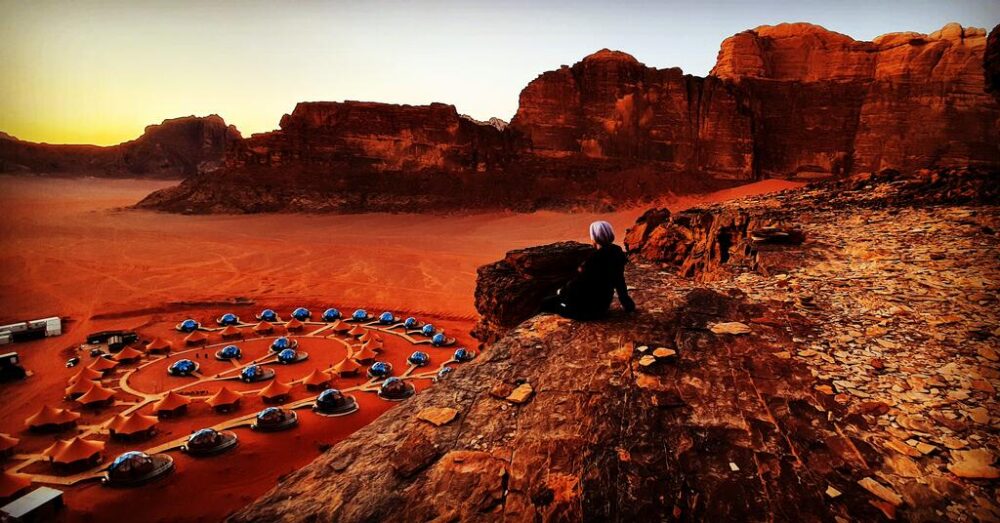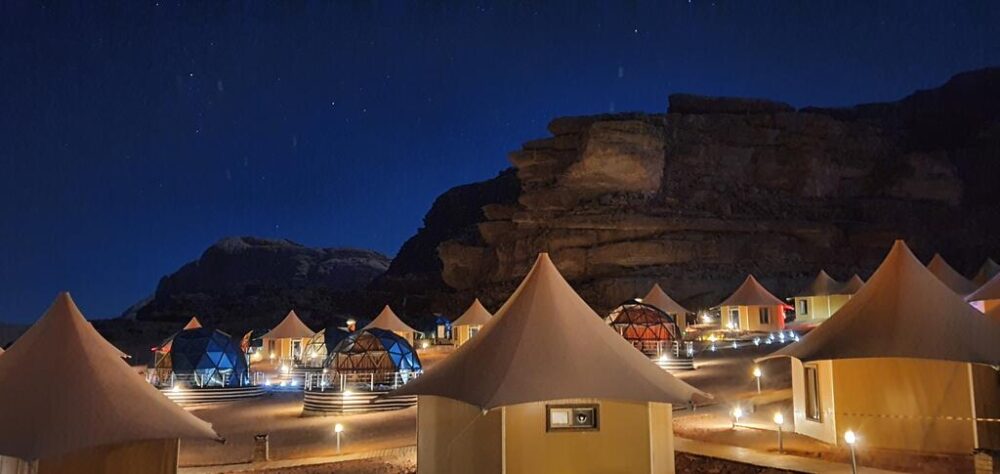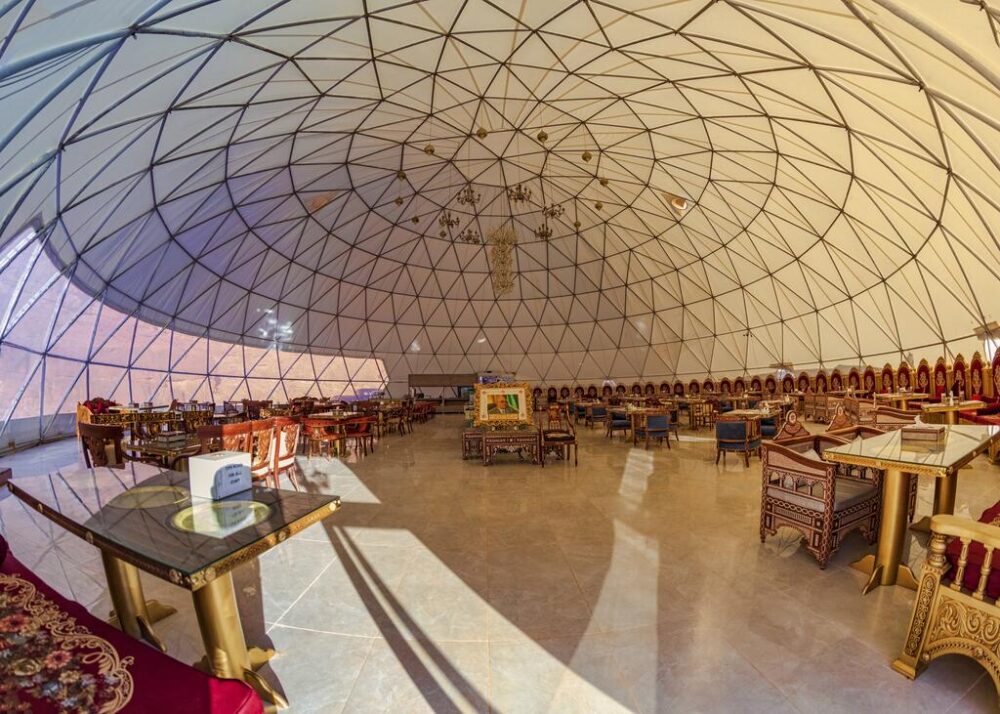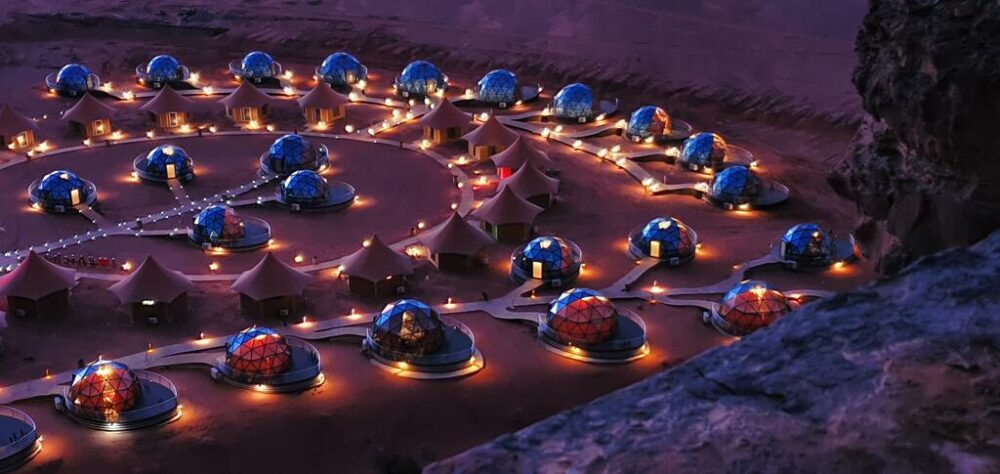 3. Rahayeb Desert Camp
Located inside the protected area but towards the northern end of Wadi Rum, Rahayeb Desert Camp provides a tidy glamping experience. They use traditional Bedouin goat hair tents so if you want to have a more authentic experience then you will appreciate this gesture.
They have new tiled male and female bathrooms with water heaters for hot water. A bonus because many of the smaller camps further inside only have unisex bathrooms and certainly no reliably hot water.
You can arrange lots of activities to enjoy from the camp such as Jeep tours, hiking and rock climbing. I recommend considering what you want to do and booking your activities in advance.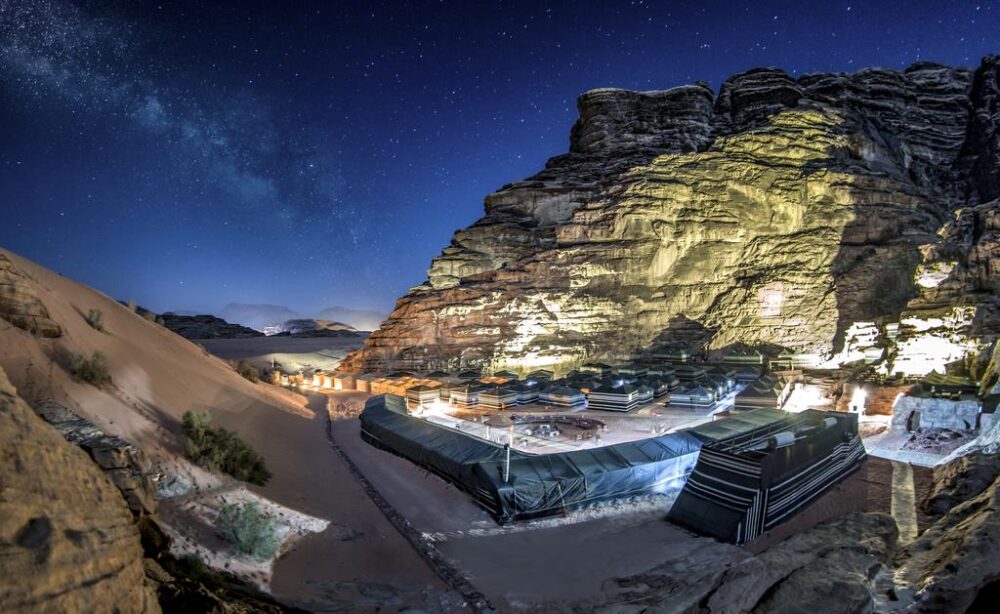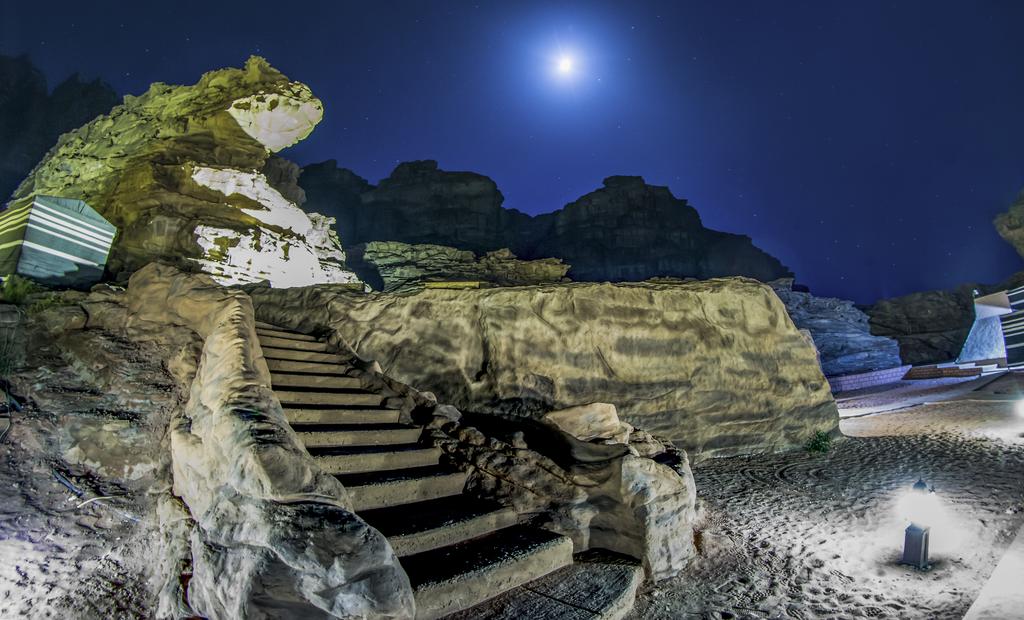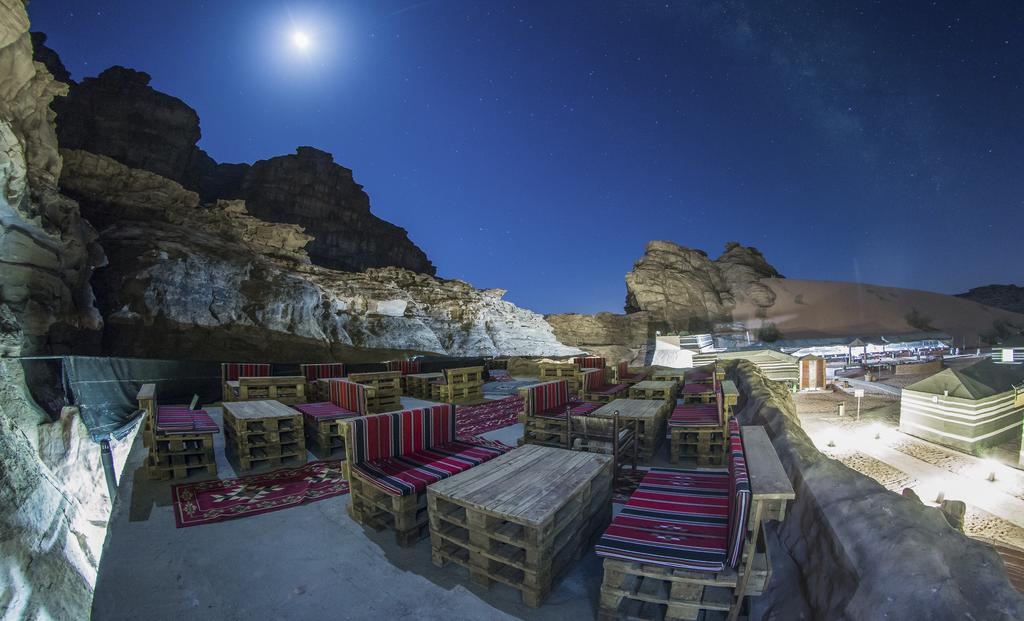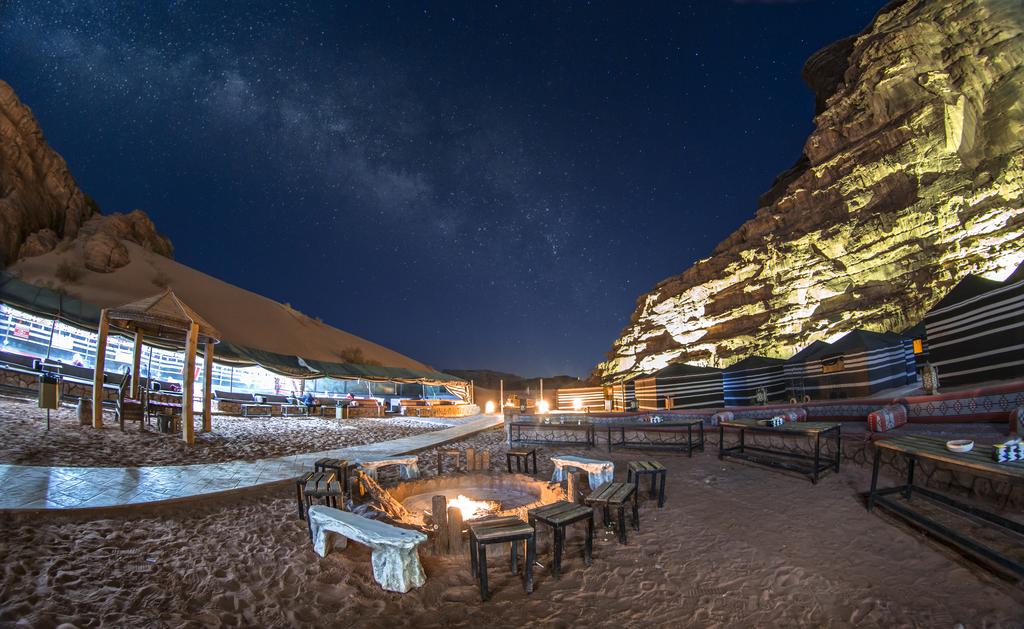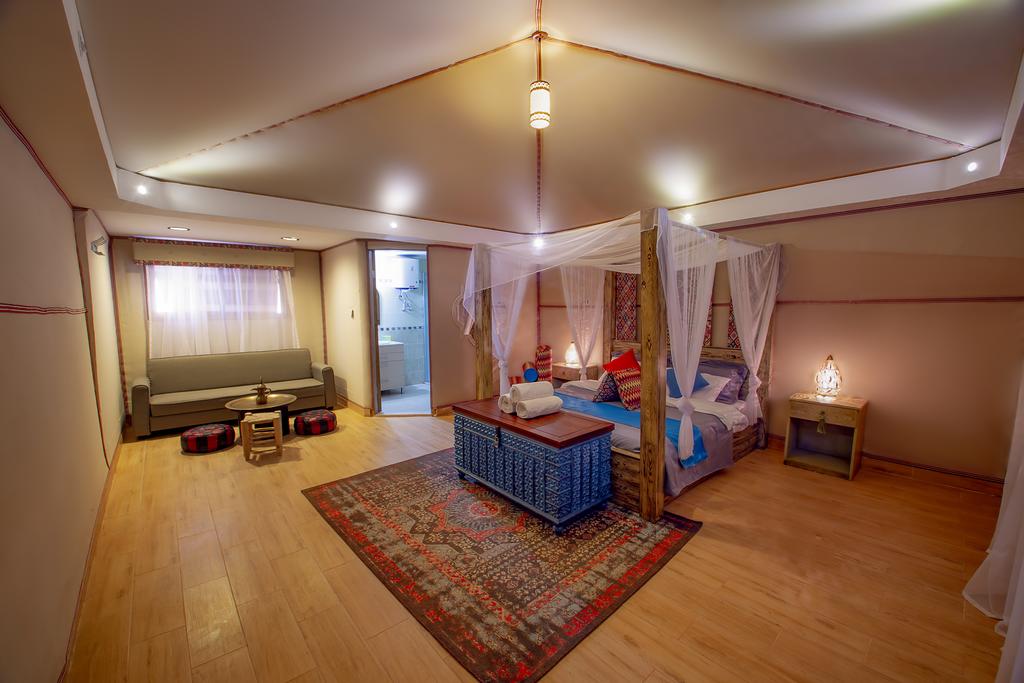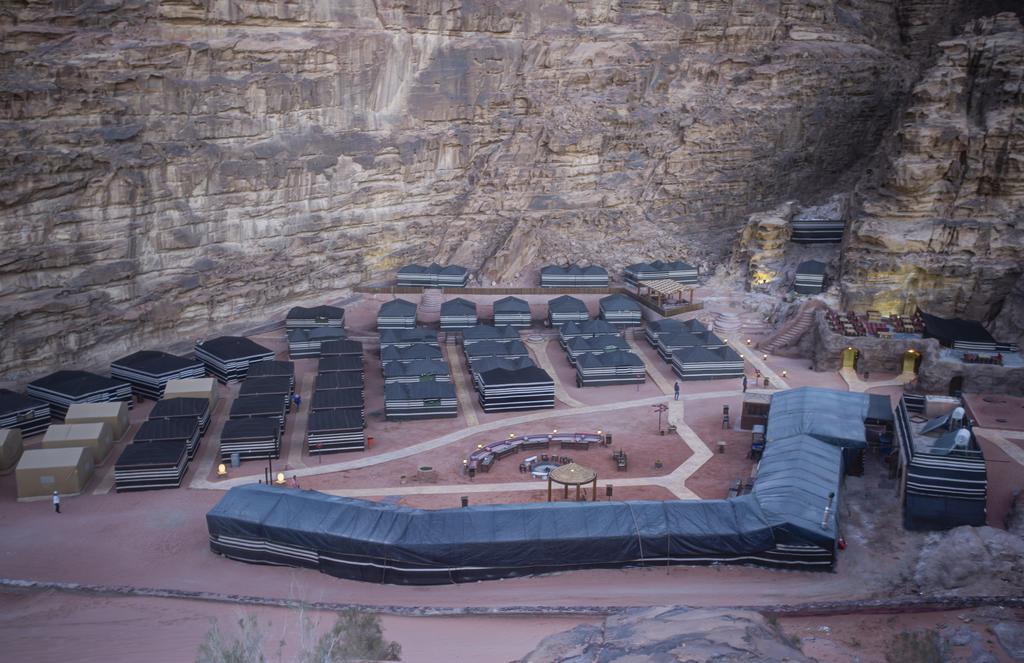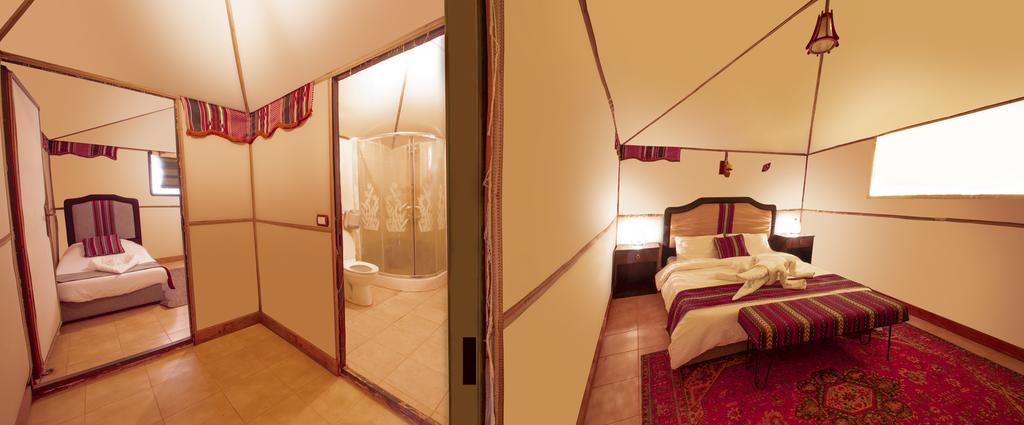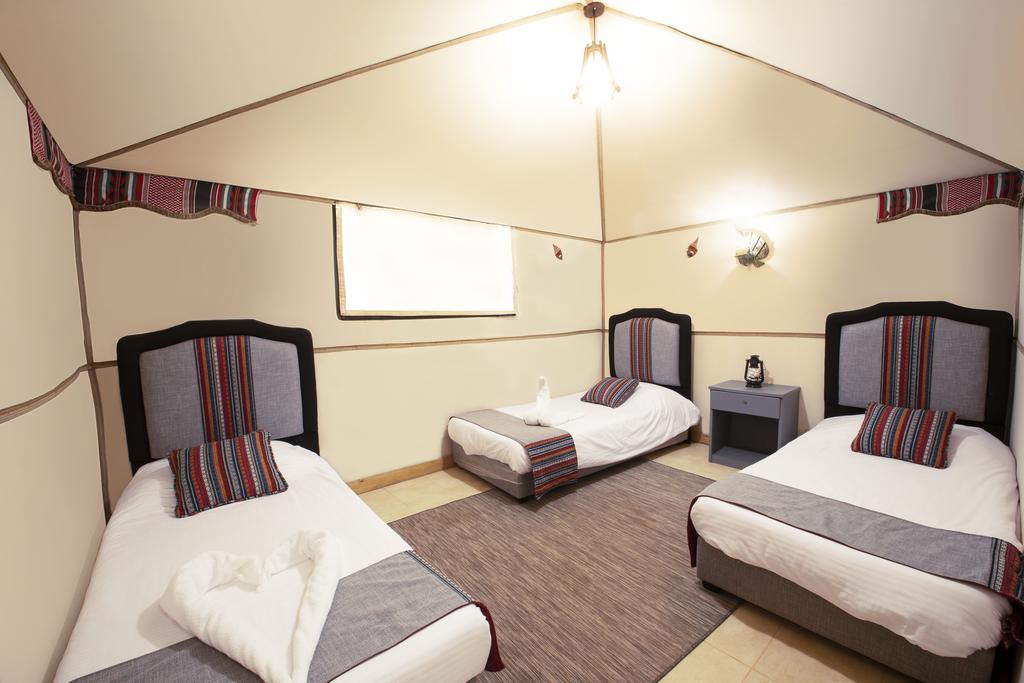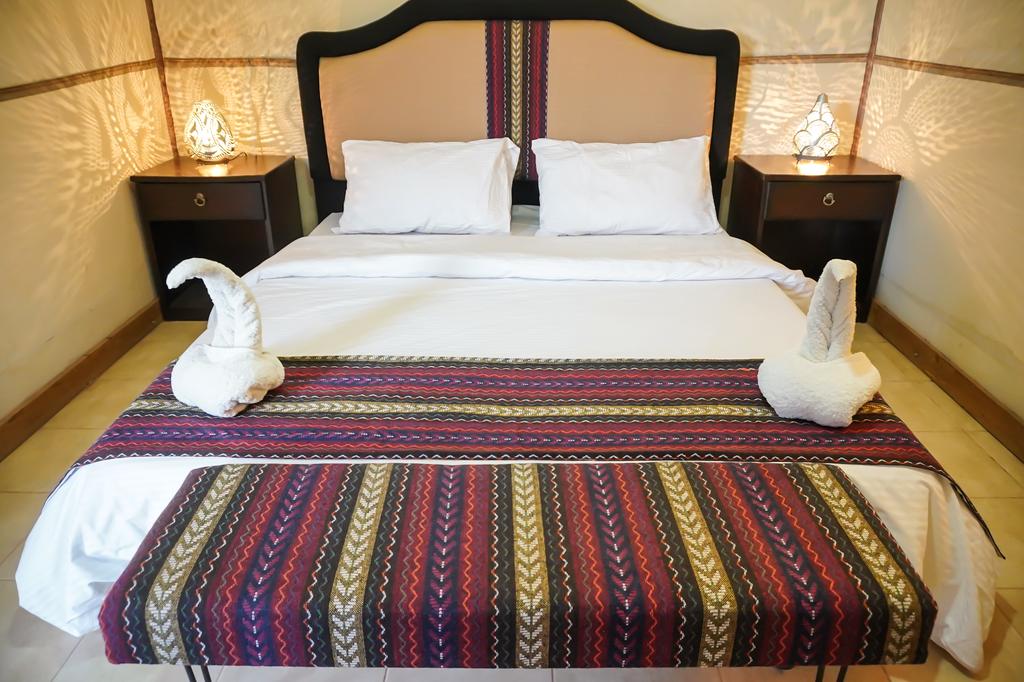 4. Sun City Camp
This is another glamping option close to Disah. They are just about located inside the northern edge of the protected area.
On the downside, you can see the road from the camp. You will see cars in the distance, and electricity pylons. It is also in an area concentrated with lots of other camps, so you don't feel very isolated. On the upside, they run a comfortable camp and you get greeted with warm scented wet towels on arrival. They also offer Wifi, an unusual bonus in the area.
Plus, being close to the road you can drive there yourself so you can avoid the hassle of getting to the camp and various active local scams whereby you end up at the wrong camp thinking you're at the camp you booked with.
Sun City has a selection of comfortable bubble tents – Martian tents as they call them – with private bathrooms and AC. Private bathrooms were previously unknown at accommodations in Wadi Rum.
You can also book a simple Bedouin-style tent if you prefer a more authentic night under a goat-hair tent.
As with the other camps, you can book a range of fun activities such as Jeep tours, Camel rides and hiking.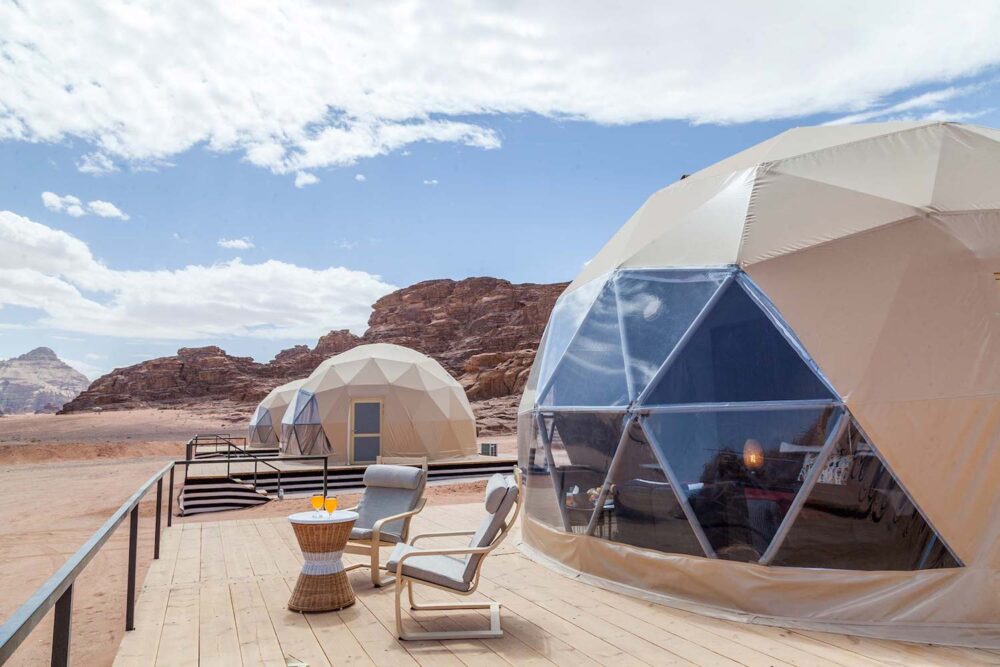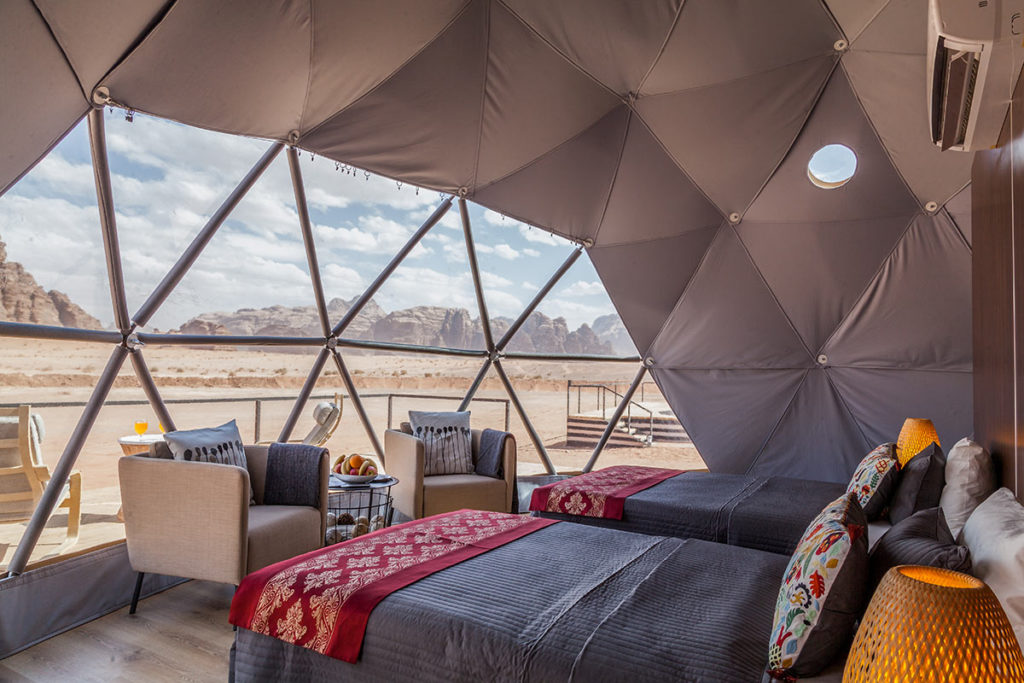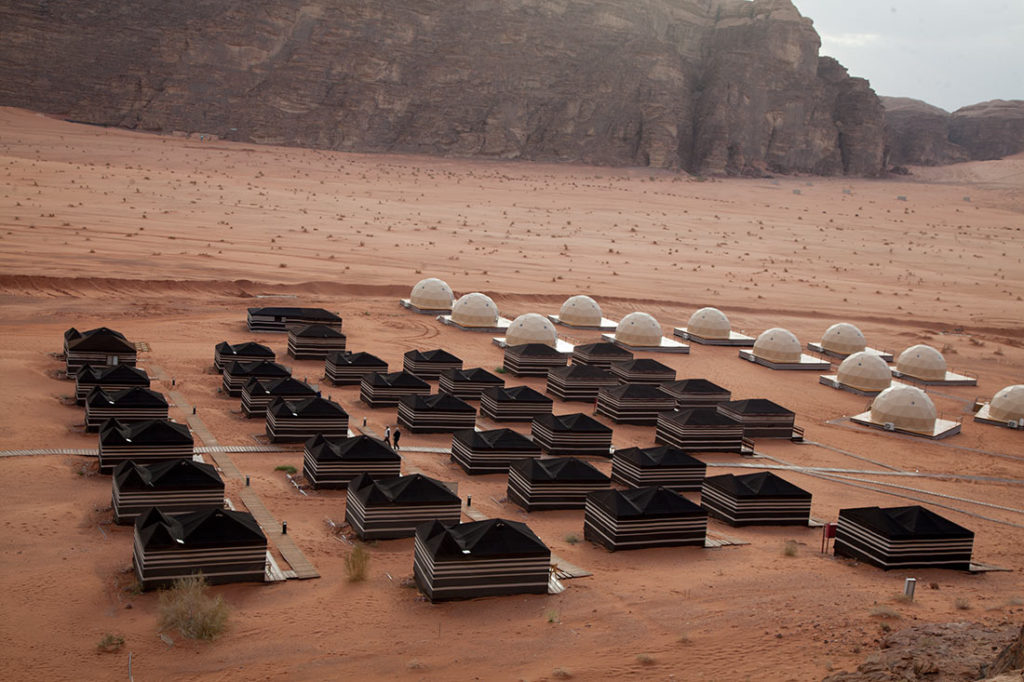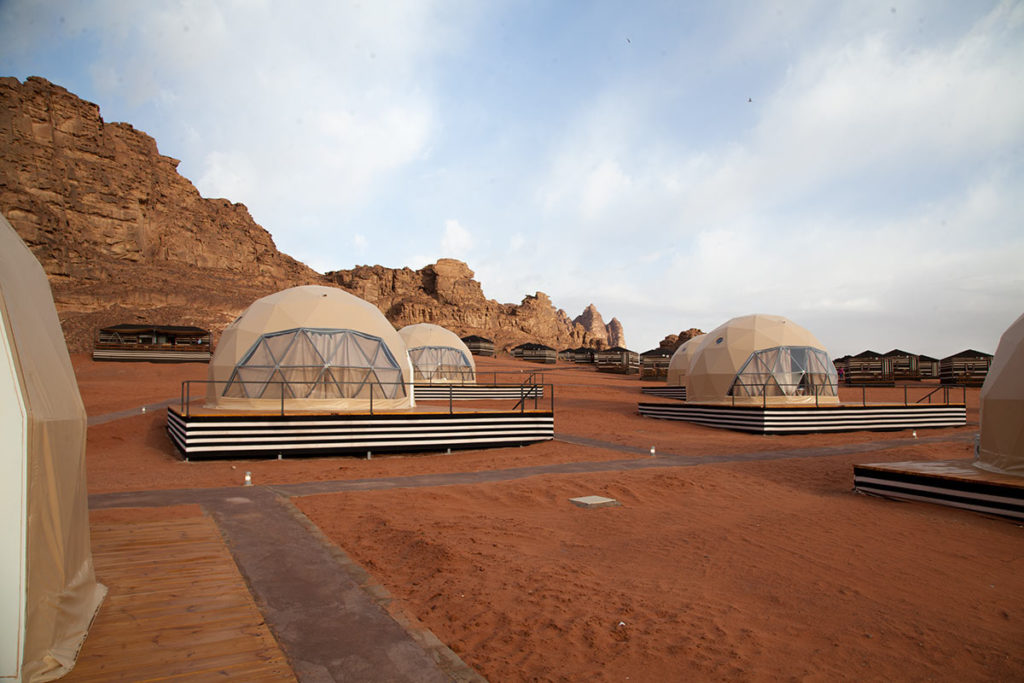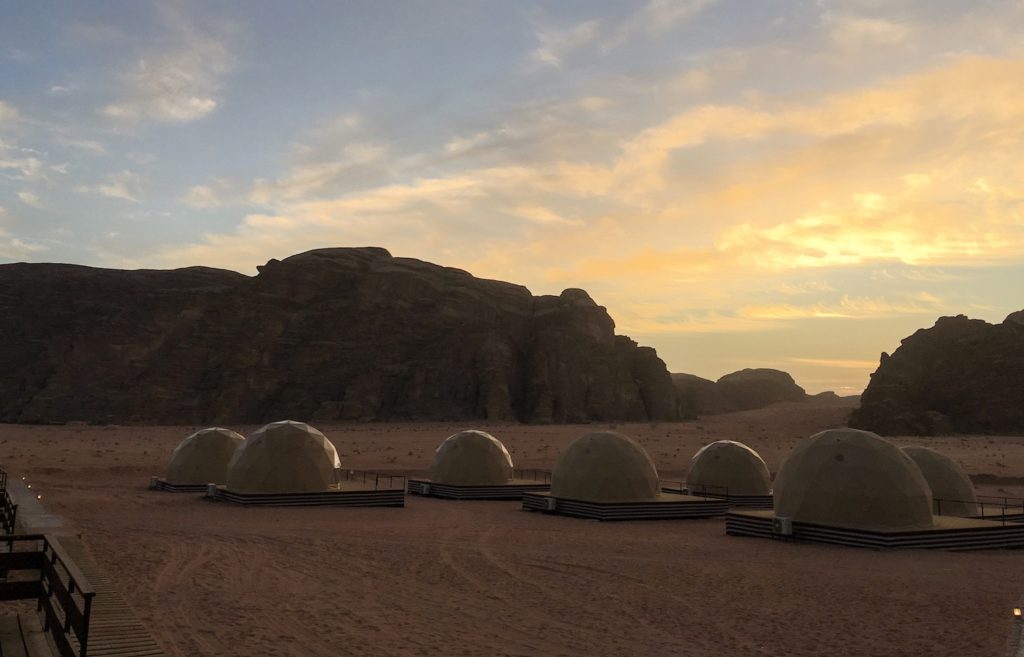 Glamping Galore
Everyone has a preference when it comes to visiting Wadi Rum. But the traditional adventure experience of sleeping in the desert in very simple Bedouin-style camps isn't for everyone.
If you don't want to miss exploring the magnificent landscapes of the desert and an overnight stay, but feel nervous about managing for a night without electricity then one of these luxurious glamping camps will make an excellent base for your visit.