Are you longing for significant theme park thrills? Do you think the best thing since sliced bread is slowly inching up towards the steep summit of a rollercoaster with white knuckles gripping the bar?
How much do you relish the tension of the pause once you do reach the top? Do you love the thrill of zooming through space and time on a rollercoaster? If so, then a visit to Florida theme parks must be on your bucket list.
But where to start? There are so many theme parks in Florida. The question is, which Florida theme parks are the most thrilling?
1. The Hair-raising Islands of Adventure, Universal, Orlando
Universal Orlando takes visitors on a dramatic journey through film and pop culture. Not only do they deliver on rollercoaster thrills, but they also have a wide range of immersive rides and themed sections to explore.
Don't miss the hair-raising Incredible Hulk Roller Coaster on the Islands of Adventure. Reaching top speeds of 67 miles per hour from the get-go, you launch into an adrenaline rush of a lifetime. You'll get rolled seven times and plunged under the ground twice.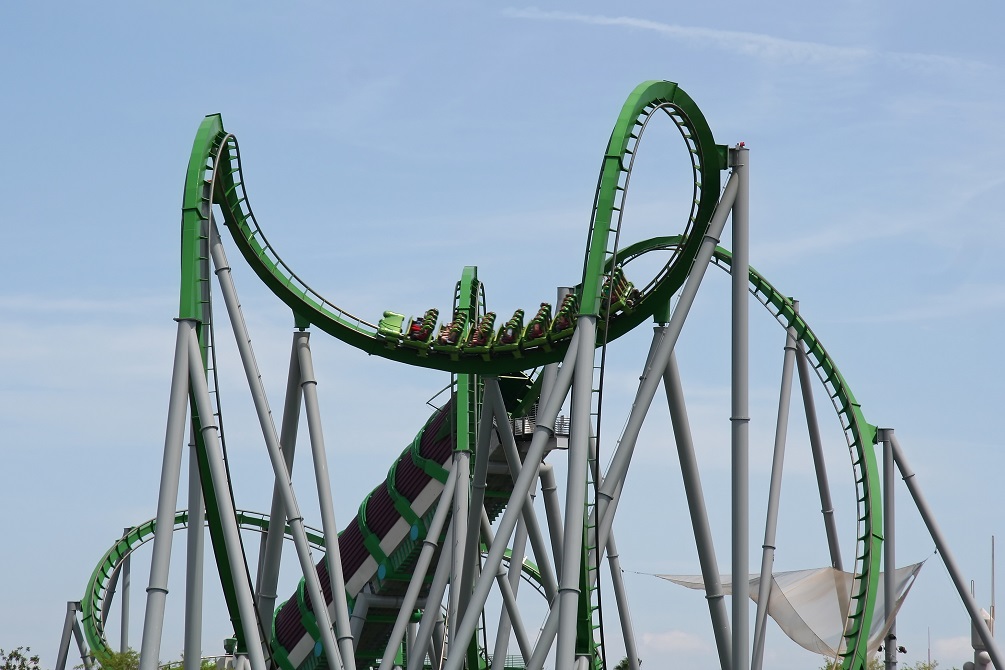 Don't think that's all there is to it, though. Once you've tested your bravado on the Incredible Hulk, there are still many thrilling rides at the Islands of Adventure to keep your hair standing on end.
On Doctor Doom's Fearful ride, you get blasted 185 feet towards the sky and then dropped straight back down again at terrifying speeds.
If you like getting wet, and who doesn't in the sunshine of Florida, head to the Jurassic Park River Adventure. This breathtaking water ride starts peacefully until you become lunch, and you're soon charging along rapids to escape from a hungry Tyrannosaurus Rex. The ride culminates with an 85-foot drop and a thorough drenching.
After you've calmed down and dried out, you can head to the Jurassic World Veloci Coaster. On this high-speed rollercoaster, you once again become prey as Raptors hunt you down.
These rides are just a taste of the thrills that await at The Islands of Adventure, Universal, Orlando, making this theme park a riveting choice for any thrill seeker.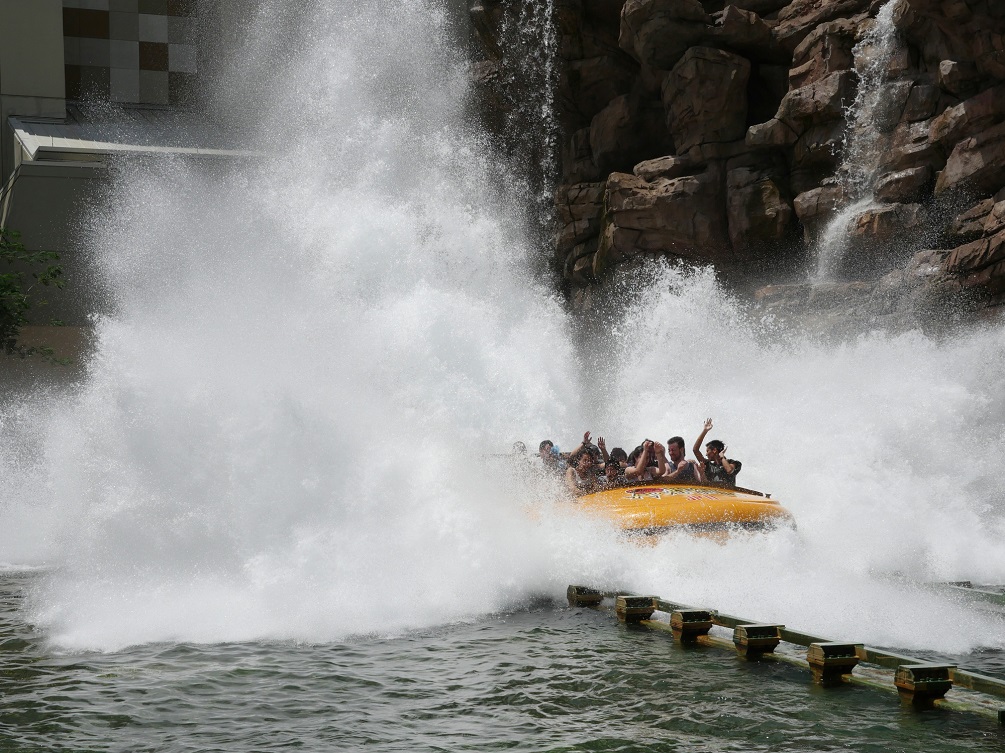 2. Not so Oh so Cute at Sea World, Orlando
You may associate Sea World with heartwarming orca shows and kid-friendly rides featuring adorable Penguins. However, Sea World boasts an action-packed roster of rollercoasters, which will get your heart pounding and toes clenched.
Head to the famous Mako hypercoaster, which also happens to be the tallest, fastest rollercoaster in Orlando. Yes, you will whip along at speeds up to 73 miles per hour and plunge over drops up to 200 feet high.
If that's not enough, Sea World still has many more hair-raising rides to keep your blood pressure soaring.
The monster ride Kraken sees you race around a rollercoaster track with your feet dangling as you twist, plunge, and soar. In fact, Kraken is the only floorless rollercoaster in Orlando.
Manta rollercoaster is known for its smooth, speedy ride, with many heart-stopping moves such as a headfirst, introverted nose dive.
Set to open in 2021, don't miss the brand new Ice Breaker ride, with stomach-churning twists and turns to make you gasp.
Hopefully, now you realize Seaworld is as much thrill as it is heartwarming. I'm sure you'll agree it must be one of the most thrilling theme parks in Florida.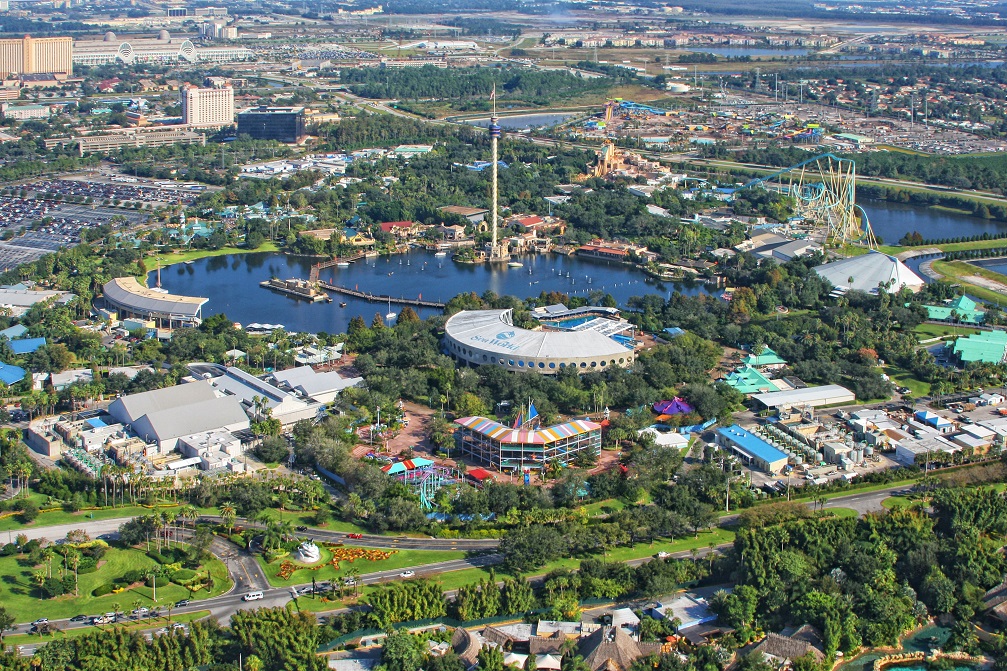 Aerial view of the Sea World Orlando
3. Roaring along at Busch Gardens Tampa
At Busch Gardens Tampa, you can ride rip-roaring rollercoasters and go on Safari on the same trip.
Fancy dropping 90 degrees from 200 feet in the air with your feet dangling free? Then, head to the thrilling Sheikra rollercoaster. With top speeds of 70 miles per hour, this rollercoaster doesn't pull any punches.
But that's not all Busch Gardens has up its sleeve. There are at least ten more rollercoasters to try before heading to the lions.
Inspired by the powerful tiger, the Tigris rollercoaster takes passengers on a mind-blowing, heart-stopping ride with twists, turns, and drops to satisfy even the pickiest riders. The inverted heartline roll will send your heart down to your stomach, not to mention the 150-foot skyward surge.
If you love loops and inversions, then head to the Montu ride. Montu charges through seven inversions and a twisting 60-foot drop which is enough to bring out the white on any set of knuckles.
Do hold your breath. If Busch Gardens wasn't already thrilling enough to discover, then the all-new ride set to open in 2021 should finish the job. Iron Gwazi will take guests to new heights from the top of a 206 feet high peak. Plunging to the ground at speeds up to 76 miles per hour, you might not have time to catch a breath.
There is no question. Thrill-seekers will love the rollercoaster rides at Busch Gardens. When you've finished putting up your blood pressure on the rides, head to the 'Serengeti' for an on-a-different-level thrilling wildlife safari.
Can you hear your heart thumping?
Florida is a world-famous destination for theme parks. If you're looking for thrills, a trip to any of these Florida theme parks will tick all your boxes.