About four decades ago, Dubai was a land of endless sand and Bedouin villages. Over the years, this Middle Eastern city has grown to unscalable proportions. Today, Dubai is the land where dreams come true. Whether you're a daredevil who's looking for the most thrilling thing to do or you're one for extravagance and luxury, Dubai has so much to offer. 
If you're looking for what to do in Dubai, we've made your nice and long list of 15 insane activities you must try in Dubai before you die. 
Swimming Among Sharks
To swim freely amongst sharks and exotic marine animals seems like such a far-fetched dream, doesn't it? However, you can turn this dream into reality at the Dubai Aquarium and Underwater Zoo in Dubai. 
Get ready to encounter various aqua beings like sharks, stingrays, otters, king crocs, dolphins, and penguins. An absolute favorite with kids and families, swimming in the Dubai Aquarium is one of the most unique things to do in Dubai. 
Go Skydiving
Since Dubai is home to the world's tallest building, the Burj Khalifa, it comes as no surprise that this vibrant and power-packed city is also a sky diver's paradise. Skydive Dubai was created for those who love and cherish this extreme sport and enjoy living on the edge. From indoor skydiving to tandem sky falls, this enterprise allows you to have an experience of a lifetime. Skydiving in Dubai is safe, well-organized, and affordable. 
The best part? When you Skydive in Dubai, you can choose to land either on a desert zone or the palm zone, and both these drop locations are simply breathtaking.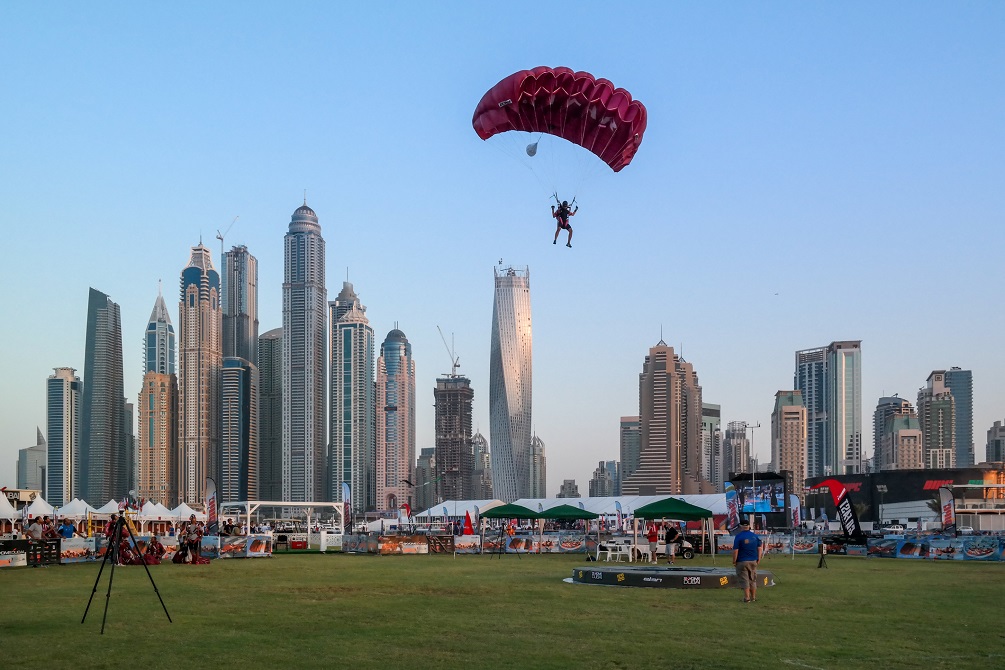 Dune Bashing in the Desert 
Dune bashing is all about off-roading and riding off the grid and into the desert without paved paths. When you're dune bashing, you're in a 4×4 monster of a vehicle, treading the dunes like a roller-coaster. Thrilling and extremely fun, don't miss out on having this adventure when you're in Dubai.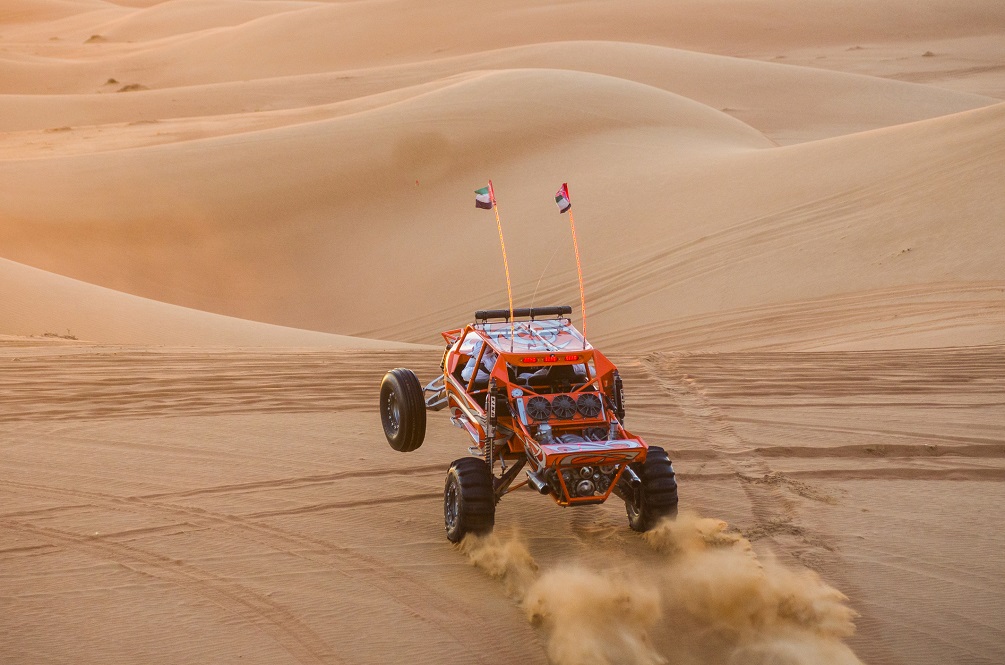 Camel Riding in a Desert Safari
Camel Riding in the sandy stretches of Dubai is nothing short of a classic Arabian adventure. While you can call it a camel safari, the experience is more like a trek where the camel does all the heavy lifting while you sit back and enjoy the views. 
Ride with the camel up to the Bedouin camps and enjoy an authentic Arabian barbecue, the cool desert breeze, and mesmerizing sunsets.   
Visiting a Glow-in-the-dark Garden
The Dubai Glow Garden is rooted in a mystical and magical theme of bright lights, large installations, and life-like sculptures. If you love animals, try the art park, "A Wonderful World." This awe-inspiring park re-creates the colorful and vibrant creatures of the animal kingdom.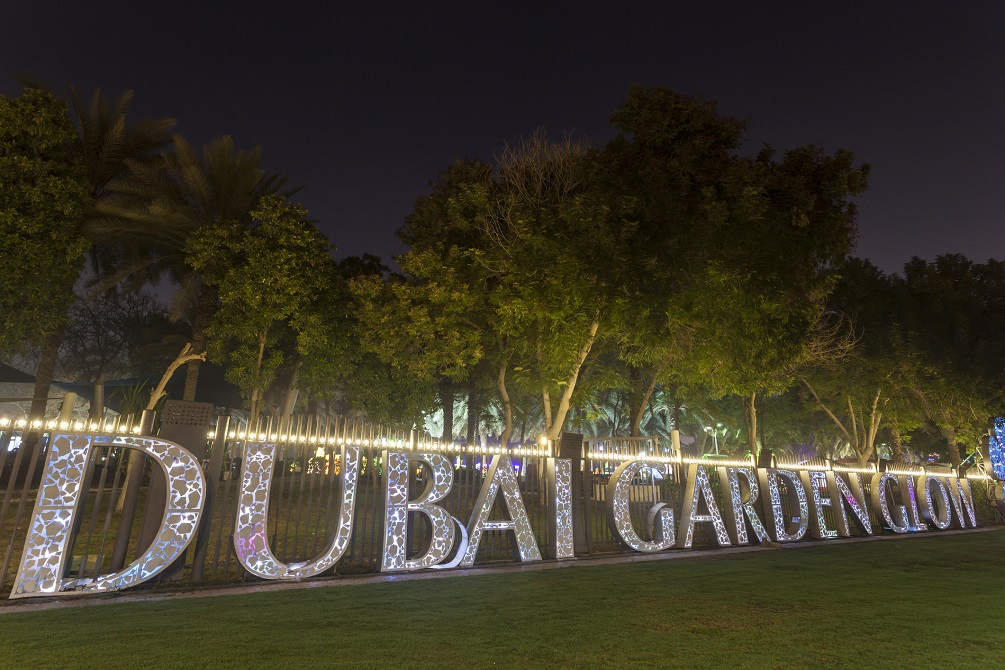 Being Among the Clouds on a Hot Air Balloon 
Have you ever flown on a Hot Air Balloon? If not, do it in Dubai. This insanely unique activity will take you back in time to an era when airplanes were a distant dream and lovers sang duets on a Hot Air balloon. 
From up above, take in the beautiful views of Dubai's extravagant landscape and striking gazelles.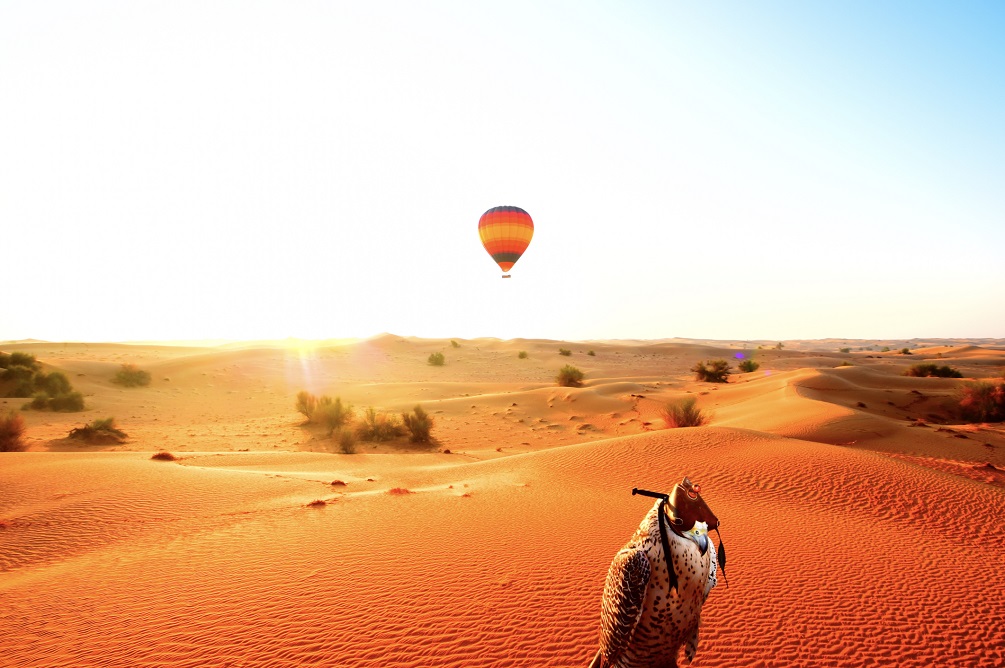 Skiing Inside a Mall
If it weren't for Ski Dubai inside the Mall of the Emirates, the mere thought of skiing in Dubai would be unfathomable. Ski Dubai is an indoor ski park that's constructed on a 22,500-square meter area filled with snow. 
No matter when you travel to Dubai, the icy floors of this ski park are always ready for you. Ski Dubai is also known for an 85-meter tall snow peak that's ideal for snowboarding.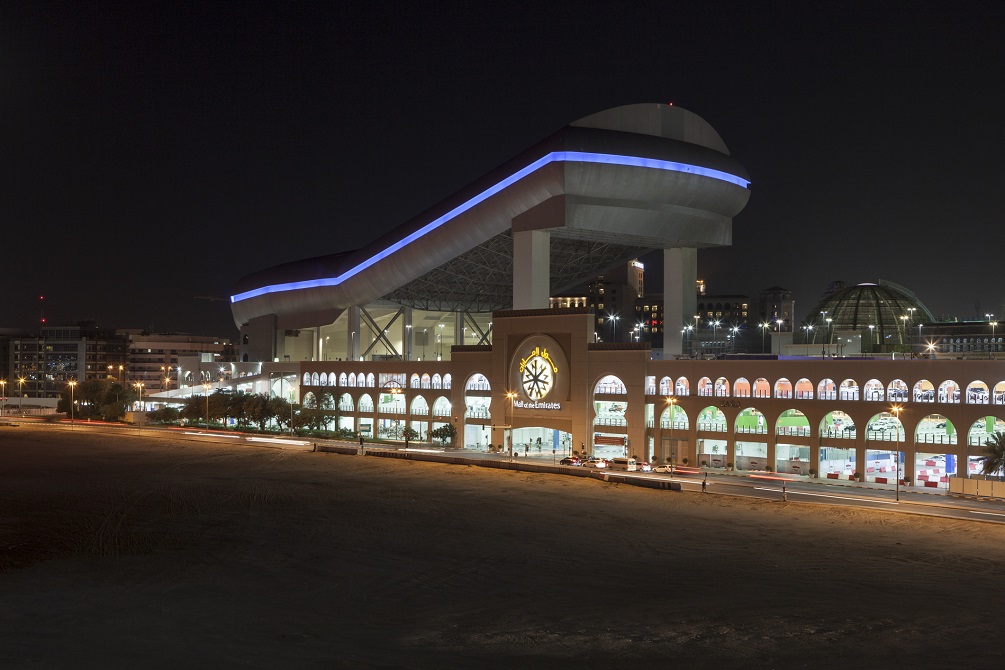 Visiting Some Of The World's Largest Theme Parks
Dubai has several theme parks, of which nine are simply out of this world. If you're traveling with children, family, or friends, you have to put these theme parks on your places to visit in Dubai list. Hollywood fans must check out Motiongate Dubai—a Hollywood-themed park packed with over 27 thrilling rides, a slew of grand experiences, 15 live entertainment performances, themed restaurants, and more.
Dubai also has something for kids and Jurassic Park fans, thanks to IMG Worlds of Adventure. Boost your adrenalin with Cartoon Network-inspired rides and experiences that will transport you to another world.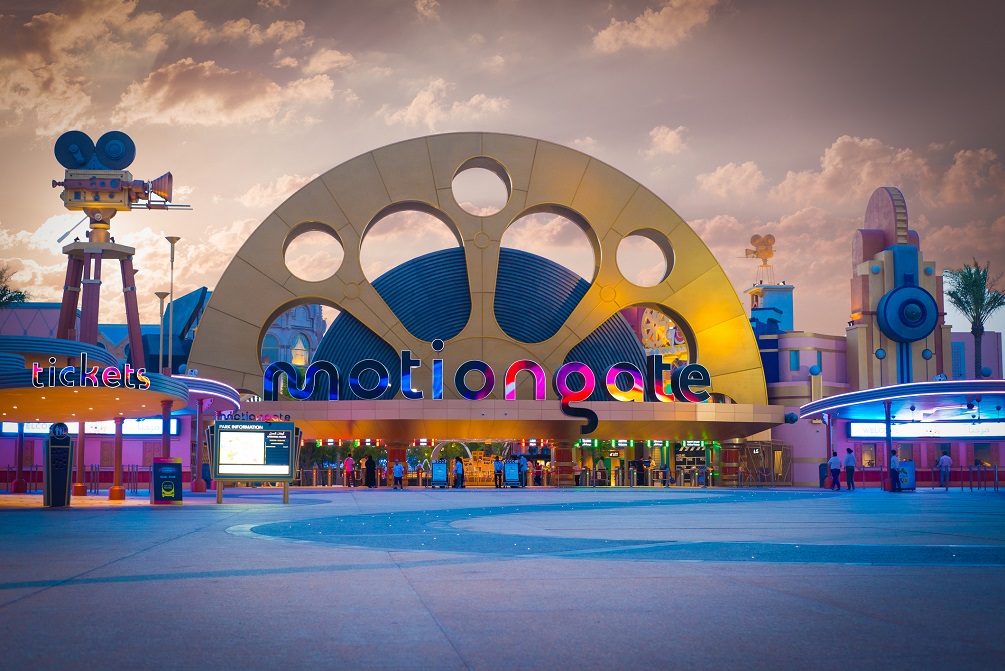 Beating the Heat at a Waterpark
You cannot visit Dubai without spending a day in a waterpark. The Wild Wadi has one of the largest wave pools while Yas Waterworld has over 40 rides. Laguna water park has a "relax" zone for those wishing to flow down the stream with joy and laughter. 
Go Night Diving
Thinking about trying out some crazy activities in Dubai? Nothing gets crazier than night diving at Deep Dive Dubai. This is the world's deepest pool that goes all the way down to 60 meters. Whether you're a professional scuba diver or a first-timer, Deep Dive Dubai offers you an unparalleled underwater experience, especially at night. 
Enjoy a Dinner on a Cruise
The Dhow Cruise in Dubai only happens in Dubai, and it's one of the most enchanting experiences to indulge in when you're here. If you thought the cruise would only be about the views and the lights, think again. 
A luxury Dhow cruise or an opulent canal cruise will sweep you off your feet with its rich and deletable dinner buffet, live performances, and scintillating music. Cruising in Dubai is one of the best ways to explore a shimmering Dubai skyline.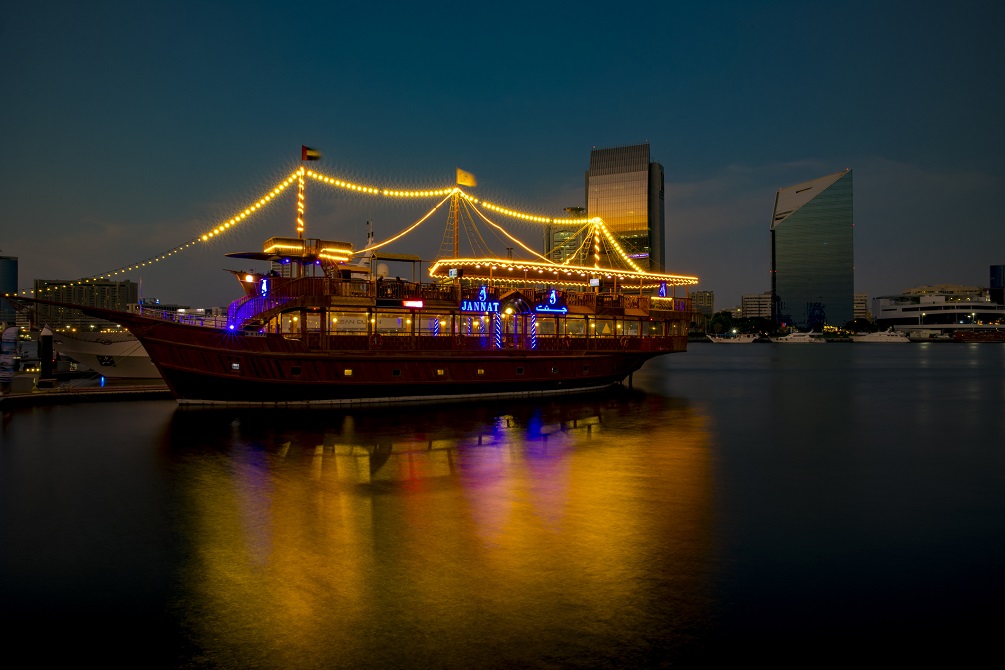 Go to the World's Scariest Water Slide
Dubai's Aquaventure Waterpark is home to the world's scariest water slides, and it's called the Leap of Faith. Also known as the Tower of Neptune, this massive slide drops down to 60 feet within seconds. It starts from the mouth of a Mayan Temple and ends with a lagoon filled with scary-looking sharks. 
Brace yourself to have your heart in your mouth the whole time, but on the bright side, it's over before you know it, and you will feel like a changed person once you're through.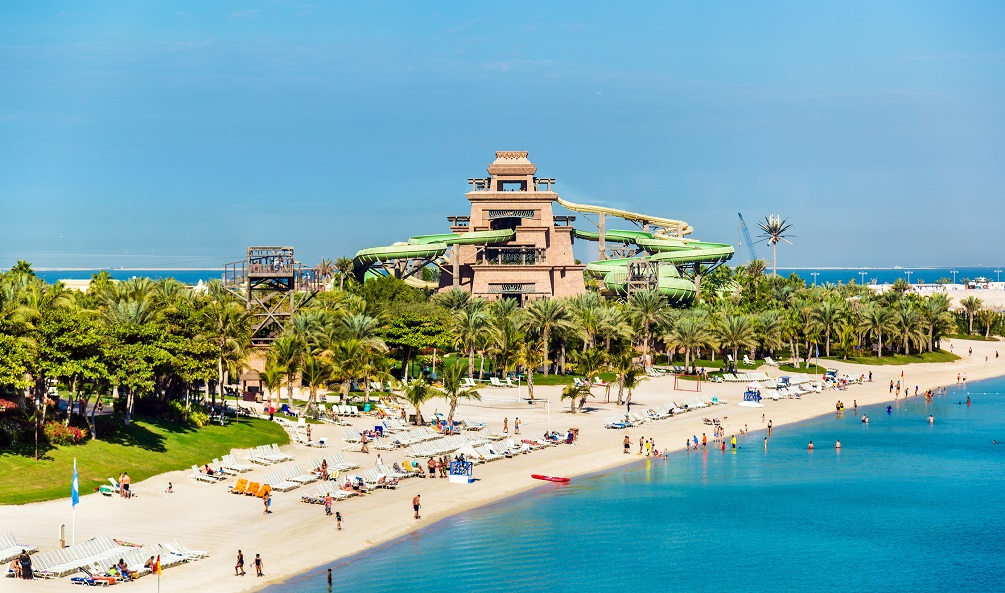 Go On A Speed Boat Tour
If you want to travel places in Dubai and marvel at some of the city's signature buildings and attractions—Dubai Marina, the Burj Al Arab, and Palm Jumeirah—do it on a speedboat.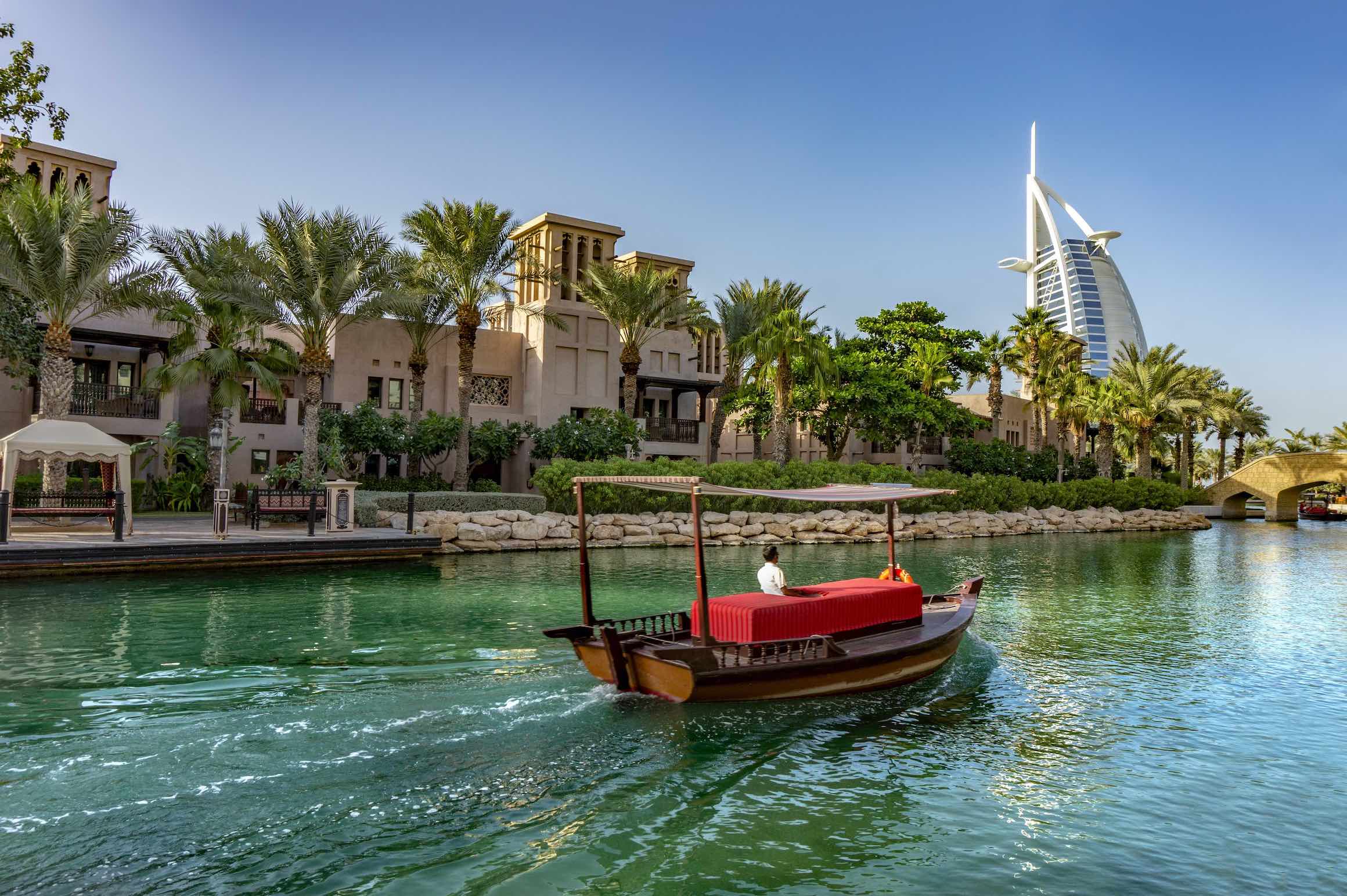 Visit the VR Park
When it comes to doing something for the first time or trying out new activities in Dubai, visiting VR Park is an absolute must. Here, you could go on any kind of adventure you feel like and challenge reality every step of the way. 
Experience horror, sports, and other forms of excitement in virtual reality. You could even fall down the Burj Khalifa virtually to get that adrenaline pumping.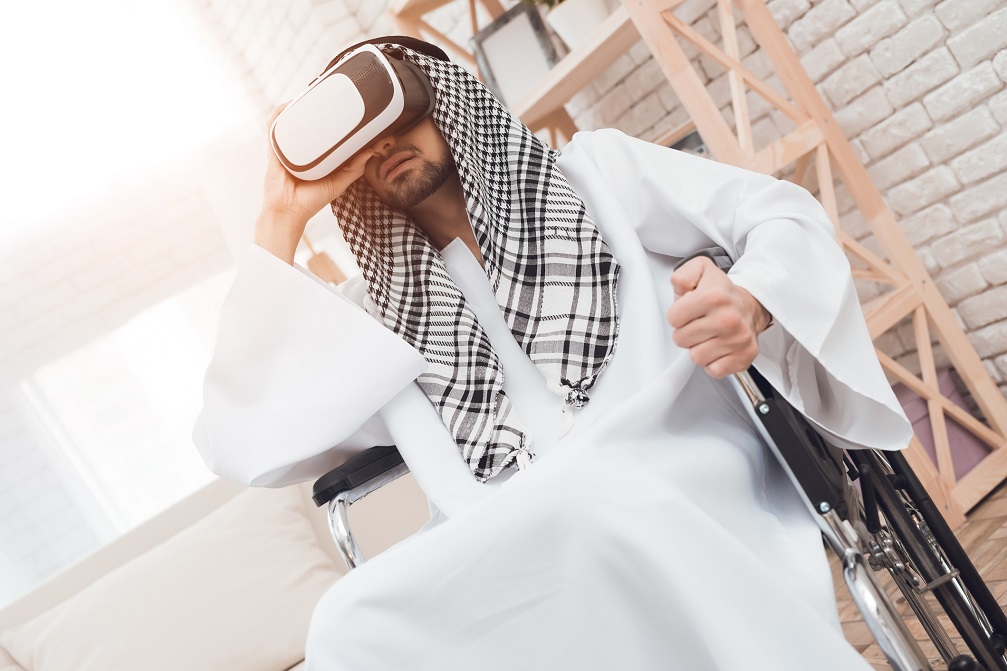 Take a Lesson in Falconry
Falconry is a beloved sport in Dubai and a unique thing to learn when you're on vacation. Training a falcon lies at the center of Arabian culture—a tradition that originated from the Bedouin way of life over a century ago. If you wish for a touch of luxury, you could take a private Dubai Falconry safari.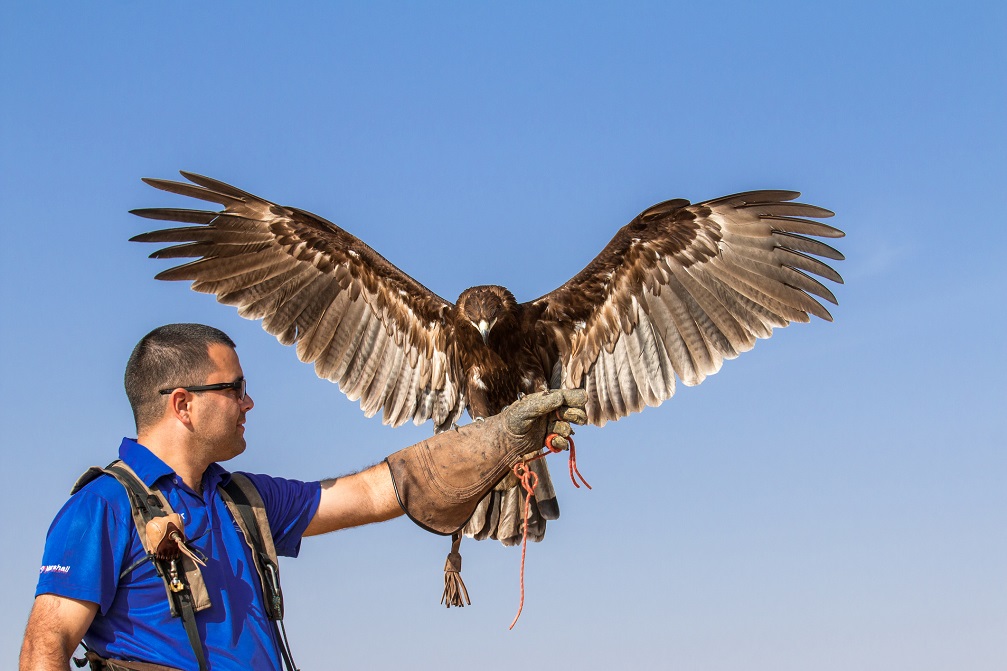 Final Thoughts
People from all over the world come to Dubai to achieve the impossible. While its unique architecture and delectable cuisines lure in a large pool of tourists, plenty of adventurists come to Dubai for a "once-in-life-time" experience in style. The good news is the facilities and establishments that create these enjoyable experiences, no matter how extreme, are well-reputed and a class apart in every way possible. So make sure you include the activities we've listed in your Dubai bucket list and have the time of your lives as you tick them off.