Travelling for food is no longer a trend but an integral part of the tourism industry nowadays. While many countries present tourists with opportunities to indulge in fascinating gastronomic escapades, there are only a few with the type of diversity Mauritius has to offer. 
An island nation surrounded by the Indian Ocean, the culinary heritage of Mauritius highlights a delicious amalgamation of various cuisines. Influenced by African, Chinese, French, and Indian recipes, the must-try dishes in Mauritius are delectable eatables packed with full-bodied flavours and mouth-watering goodness.  
Mauritian Biryani
Taking inspiration from India's Hyderabadi biryani, the Mauritian version of this popular rice dish is a staple among the Muslim community of the islands. 
Intensely flavoured, biryani consists of first seasoning basmati rice with saffron, cumin, cloves, and cinnamon. Thereafter, locals add potatoes, fried onions, garlic, herbs, vegetables, and meat of choice to the mix. However, being an island, you'll often find fish in place of mutton or chicken in the biryani. Finally, the pot (called deg) with mostly raw ingredients is put on low heat, slow-cooked until the flavours merge, creating a perfectly balanced meal. 
A favourite among all communities and one of the must-try dishes in Mauritius, biryani is an essential part of most festive menus on the islands.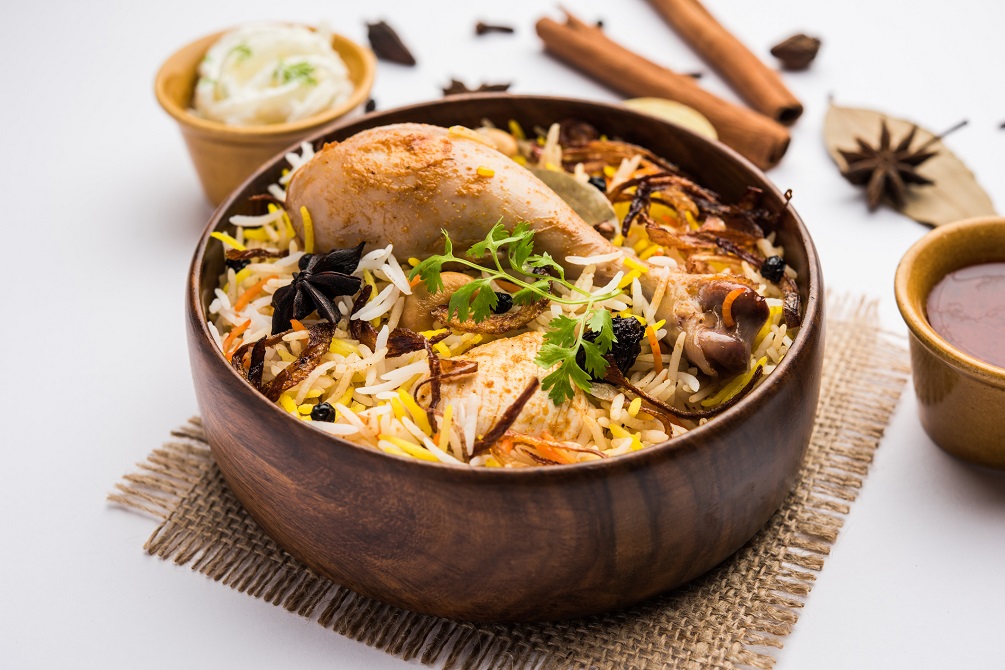 Dholl Puri
Brought to the island by Indian labourers who came in the 1800s, dholl puri (also known as dhal puri) is Mauritius's most famous street food. 
The on-the-go snack consists of a tortilla-like flatbread made with refined flour and yellow split peas (dhal). Although puri refers to fried bread, Mauritians cook it on a griddle/tawa. 
Primarily served in the form of an easy-to-eat roll, dholl puri comes wrapped in newspaper along with curry, pickled vegetables, and a Creole tomato sauce called rougaille.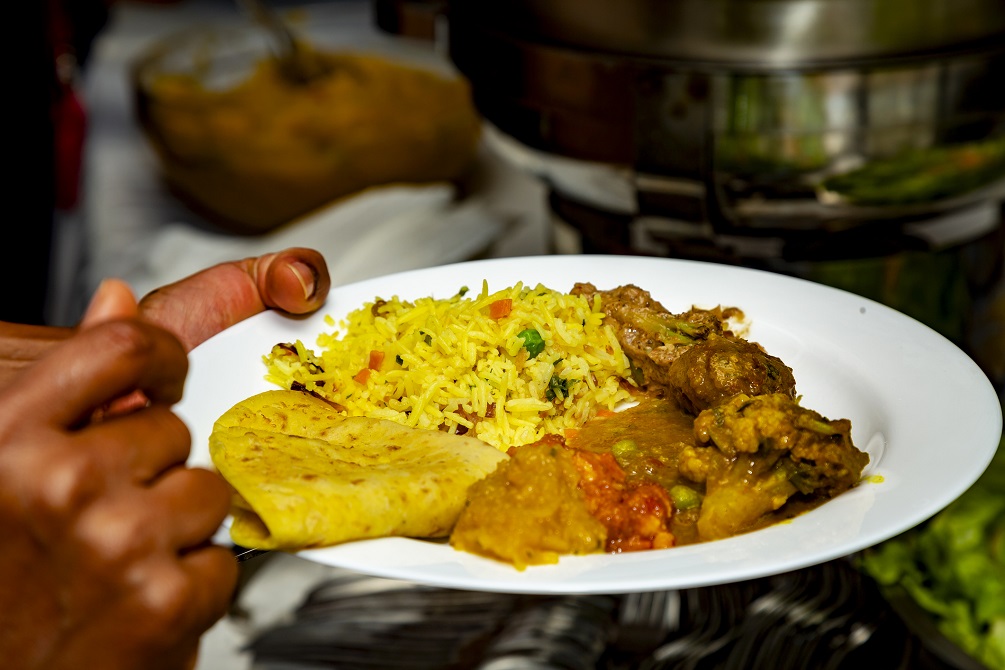 Gâteau Piment
Fritters are an intrinsic part of every food culture. Inherently comforting, you'll find variations of these deep-fried snacks around the world. In Mauritius, gâteau piment are tasty chilly and split peas fritters that resemble the Middle Eastern falafel or the Indian pakoras. 
Although their name has chilli in it, the Mauritian version of fried balls isn't always spicy. Nevertheless, the dhal mixture does have a bunch of seasonings, including onions, turmeric, salt, pepper, cumin, and other spices. 
Consumed on their own, at breakfast with buttered bread, or during tea time, the best gâteau piment has a crunchy golden-brown exterior and a melt-in-your-mouth soft interior.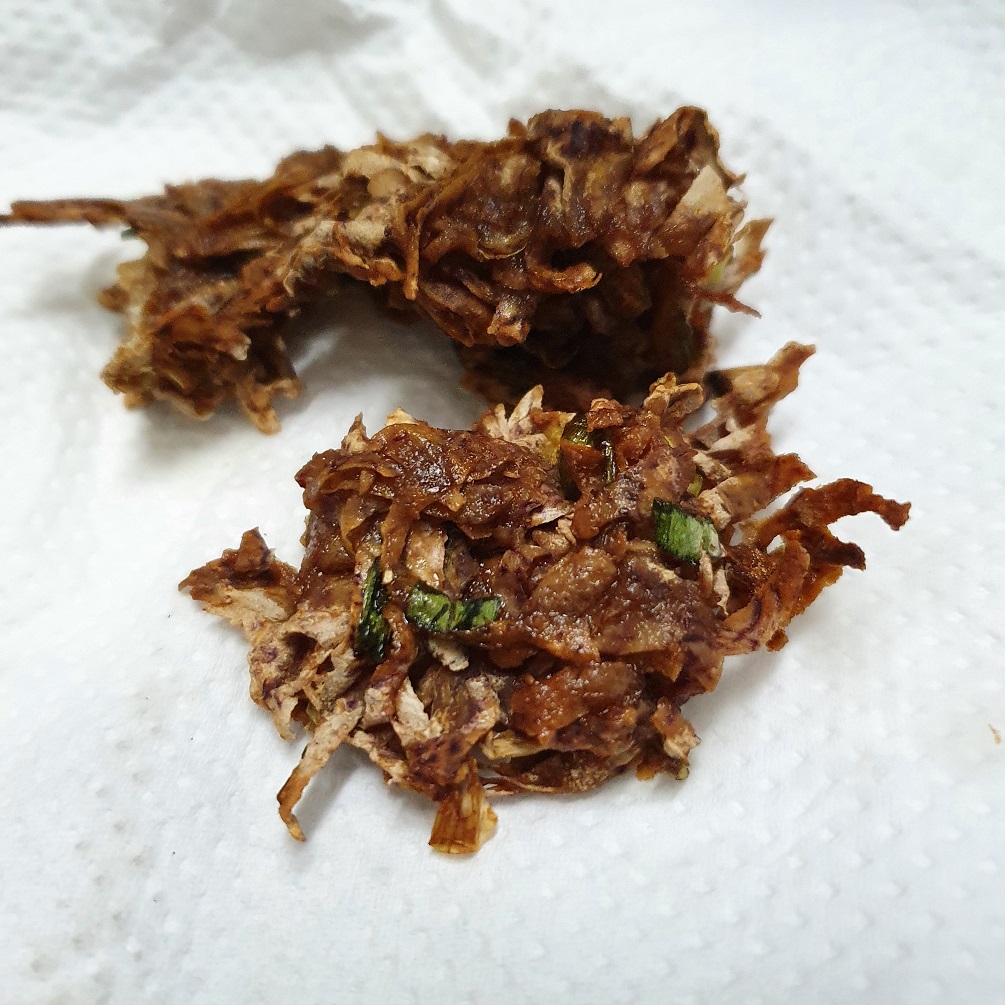 Fruit Confits
Food carts with large glass jars filled with colourful fruits and vegetables in vinegar are a common sight alongside beaches, tourist spots, and bus stands in Mauritius. 
Selling what is known as fruit confits, these carts are your gateway to one of the most tantalizingly sour and must-try street dishes in Mauritius. So widely available is this refreshing fruit salad in a cup that its sellers are famously known as "marchand confits." 
Arguably healthy and promising lip-smacking flavours, fruit confits in Mauritius commonly include pieces of green mango, cucumber, pineapple, and other seasonal fruits. At the time of serving, the seller adds tamarind sauce and chillies on top to give the dish a zesty kick.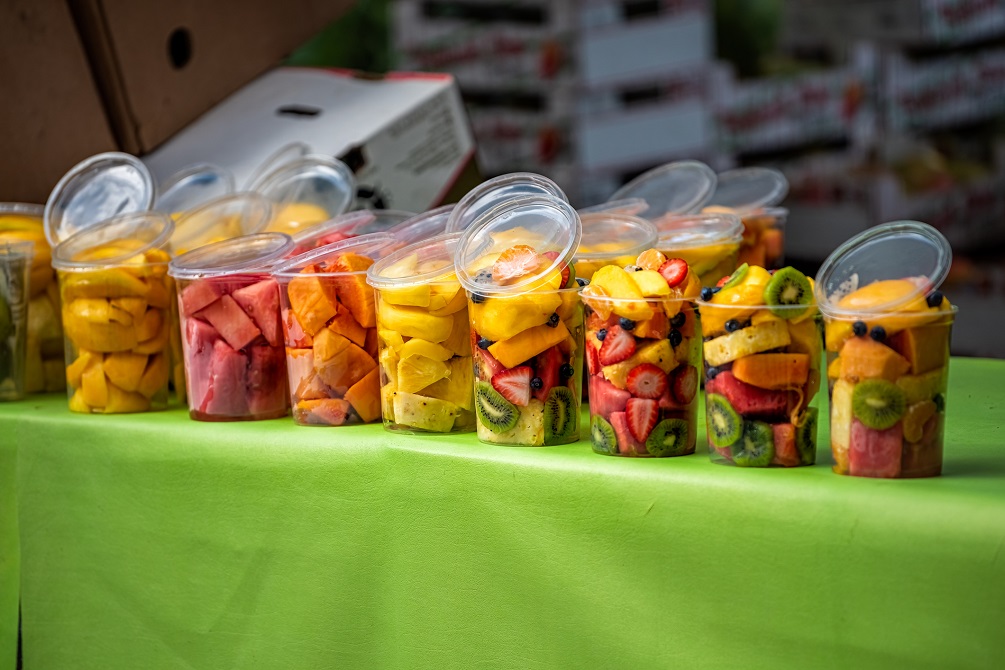 Boulettes
You can easily find an array of Mauritian steamed dumplings (boulettes) while touring the islands. However, the best place to savour well-made boulettes is Chinatown in Port Louis. 
Dumpling fillings in Mauritius include chayote – a plant from the gourd family, shrimps, fish, lamb, chicken, beef, pork, and vegetables. Chou chou, a mixture of chayote and chicken, is the most popular dumpling consumed by locals and tourists alike. 
Mauritians eat dumplings either with salad or as part of a tasty broth along with fresh herbs.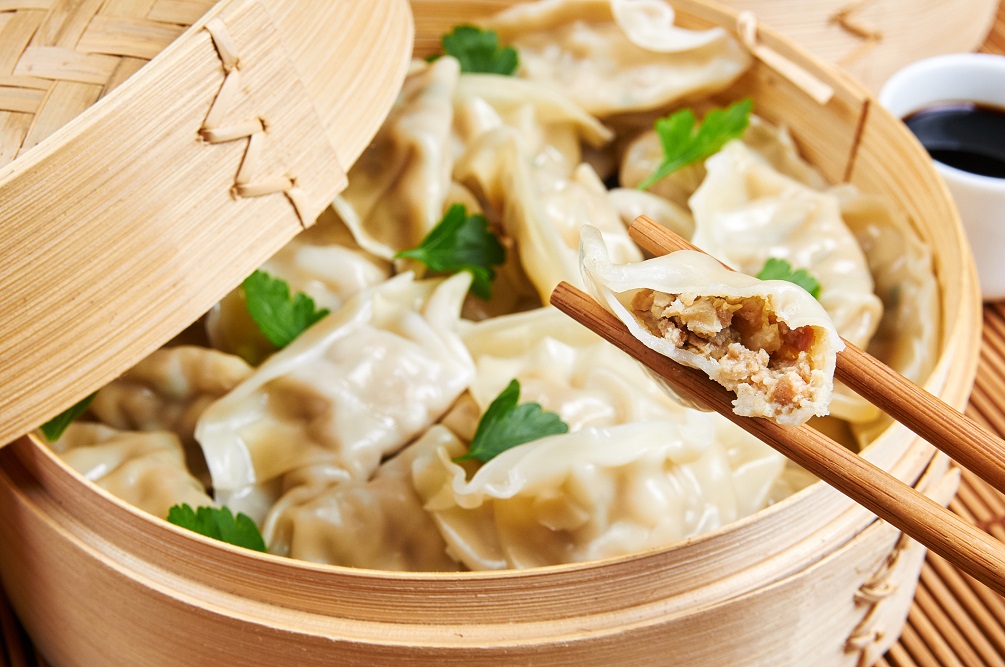 Halim
Another dish with a Middle Eastern and Indian origin, halim is a thick soupy non-vegetarian bowl of deliciousness made using lentils, barley, and tender pieces of meat, mutton being the standard preference. 
The secret behind excellent halim, though, is in its cooking process. The most delectable halim is usually left to simmer on a low flame for over 24 hours. 
Unlike other countries, where people eat halim with some type of flatbread, Mauritians choose to have it with a French baguette.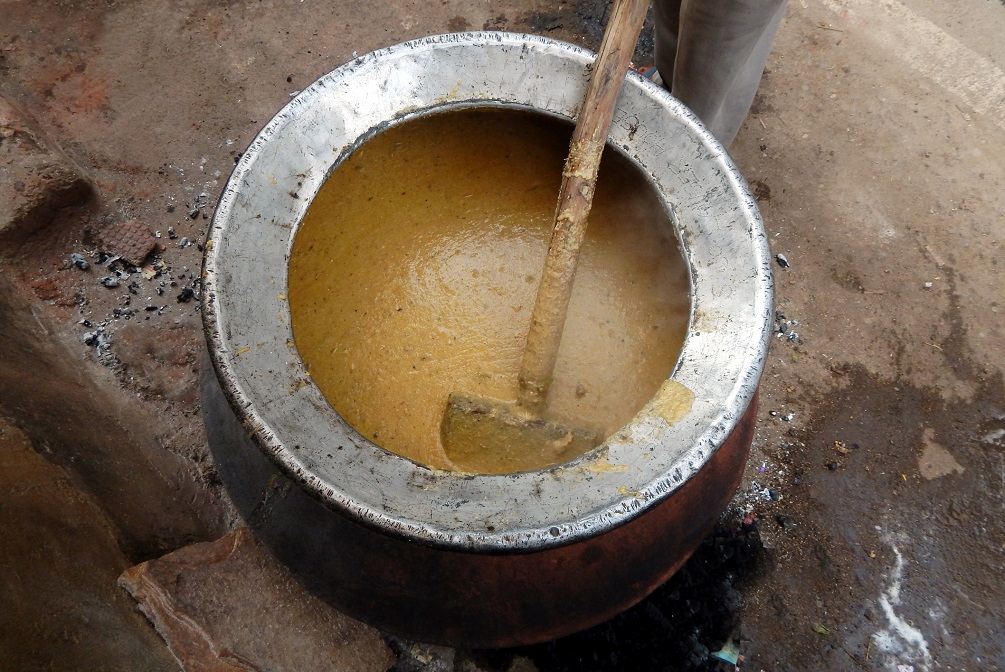 Roti
Yes! The modest and multipurpose roti is among the must-try dishes in Mauritius simply because it's available everywhere you go. Moreover, you can enjoy roti at any time of the day. 
While the roti itself, cooked on a tawa, resembles its Indian version, the choice in curries you can have it with differs from one place to another. 
Food lovers in Mauritius can eat roti, or as it is locally known, faratha, with rougaille, chickpeas, chicken, vegetable, or prawn curry, and grilled meat, to name a few.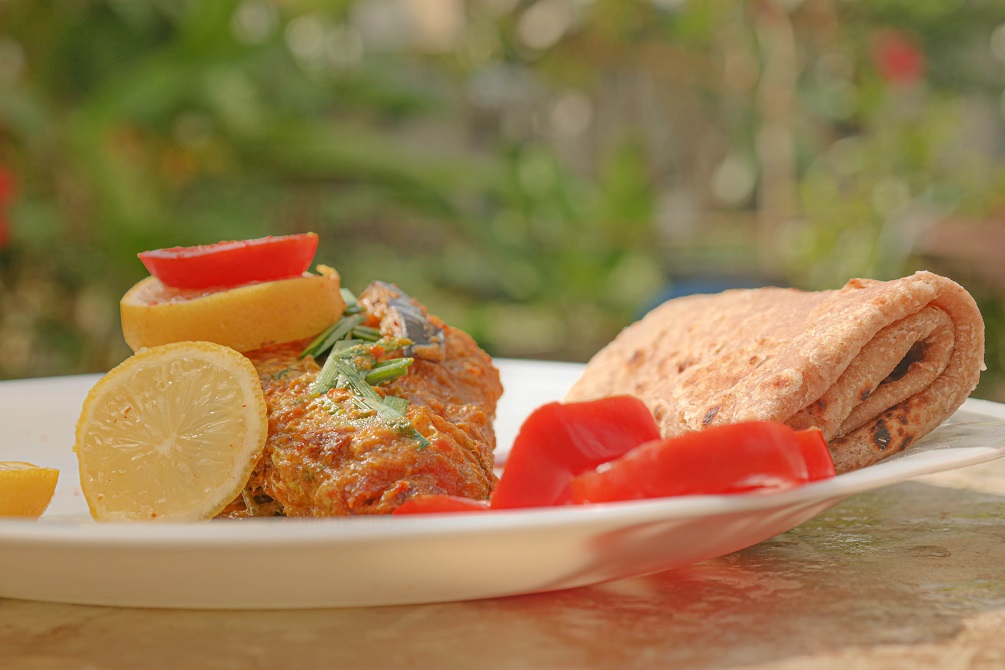 Mine Frite
Fried noodles are a quick snack sold throughout the island. The basics of mine frite are the same as the rest of Southeast Asia. 
Locals first toss Hakka noodles in a wok with vegetables, cabbage, meat, seafood, and various spices. Soy and fish sauce are the final condiments that give the noodles their classic Asian taste. 
Depending on your gastronomic preferences, you can then get addons like a fried egg to go with the noodles.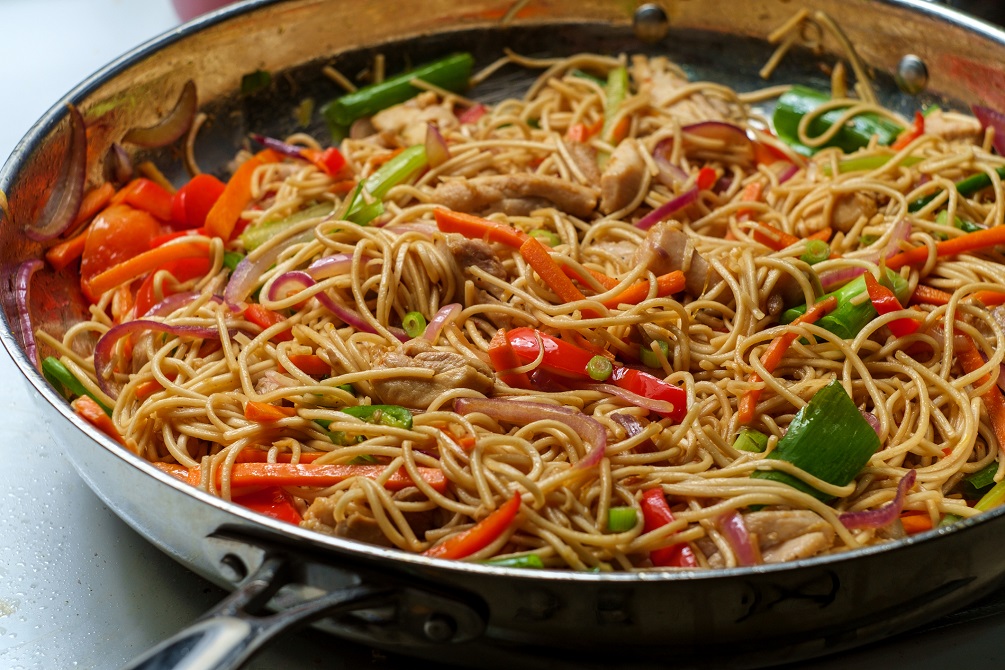 Poutou Choud
A simple to make dessert, most Mauritians these days cook a microwave version of the poutou, or rice cake, at home. As a result, there is less of a chance you'll come across it on the streets, putting it amongst unmissable must-try dishes in Mauritius. That is if you come across a poutou stall in the first place. 
An aromatic snack, the definitive version of poutou consists of stuffing the rice and coconut mix in a metal tube that is then placed over steaming water to cook. Once ready and out of the pipe, the soft and spongy cake is cut into small bite-sized circular pieces using a thread. 
The origins of poutou, though, are a matter of debate. Many believe it to have come from the Philippines, while most accredit it as South Indian cuisine.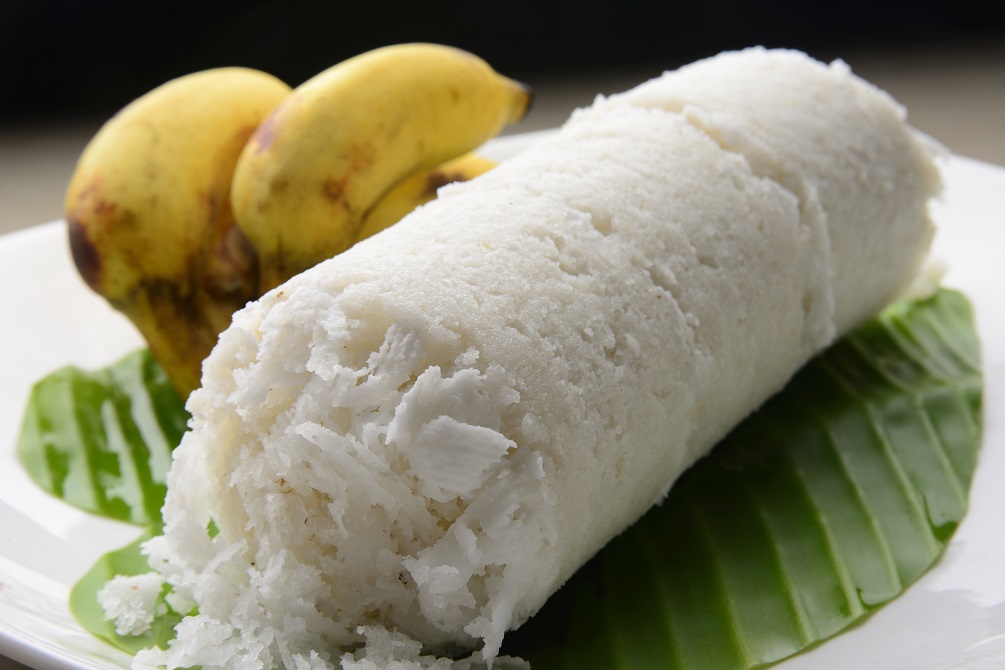 Alouda
Even though alouda is technically a drink, it's filling enough to satisfy any hunger pangs you might have while sightseeing around the island on a sunny day. 
Sometimes known as the "Mauritian milkshake," alouda is basically a combination of milk, basil seeds, agar-agar, and a flavoured syrup. 
Authentic alouda only has these four ingredients, but sometimes sellers also add ice cream to the drink.