Located in a far corner of the planet, New Zealand is a regular feature in many-a-travel bucket lists. A country famous for its natural beauty, it is also often labelled as the "adventure capital of the world."
Tourists returning from New Zealand talk about thrilling excursions that range from speedboat rides in rivers to ziplining over stunning locations. Unfortunately, many overlook the country's culinary originality that centres predominantly around local produce. 
Due to its distant location, importing food into New Zealand is both challenging and expensive. Consequently, the region depends on its homegrown resources, of which there are plenty, for food and nourishment.
As the country's national fruit, kiwi is well-known around the world. But for a keen epicure travelling around the North and South islands, several other gastronomic surprises await. From endemic seafood to traditionally cooked ingredients, the best foods to try in New Zealand are as sundry and interesting as the country itself.       
Kumara
Kumara is a sweet potato that is an integral part of Māori cuisine. Typically cooked in an underground oven, locals also use it to make fries or put it in other dishes. 
Across New Zealand, you'll find several varieties of kumara, each one unique in texture. Owairaka, for instance, has reddish skin and creamy white flesh, making it ideal for baking. In contrast, Toka Toka has deep yellow skin and can bring a delightful flavour to any meaty curry.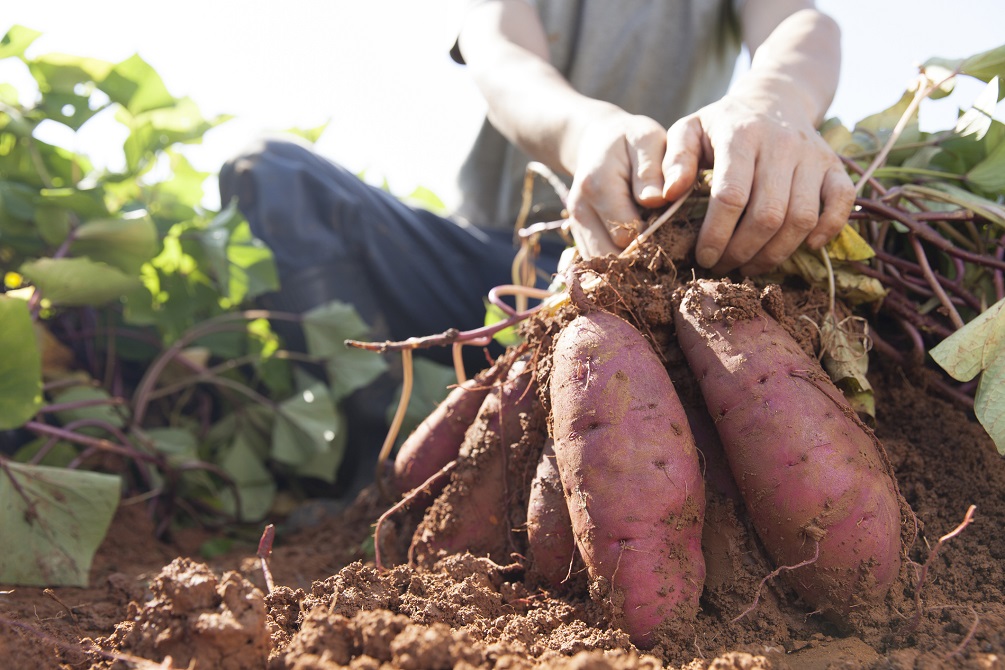 Pāua
Pāua are large sea snails with a shell on one side, also known as abalone. Available across most coastal regions of the country, they are one of the top foods to try in New Zealand. 
A speciality with a distinct taste, locals usually have pāua raw. New Zealanders use a plastic knife to remove the meat. This is not to harm the pāua, even if the reason is to eat it. 
Alternatively, locals boil the pāua for a few seconds or occasionally cook them as patties. Interestingly, New Zealanders commonly use pāua shells as ashtrays.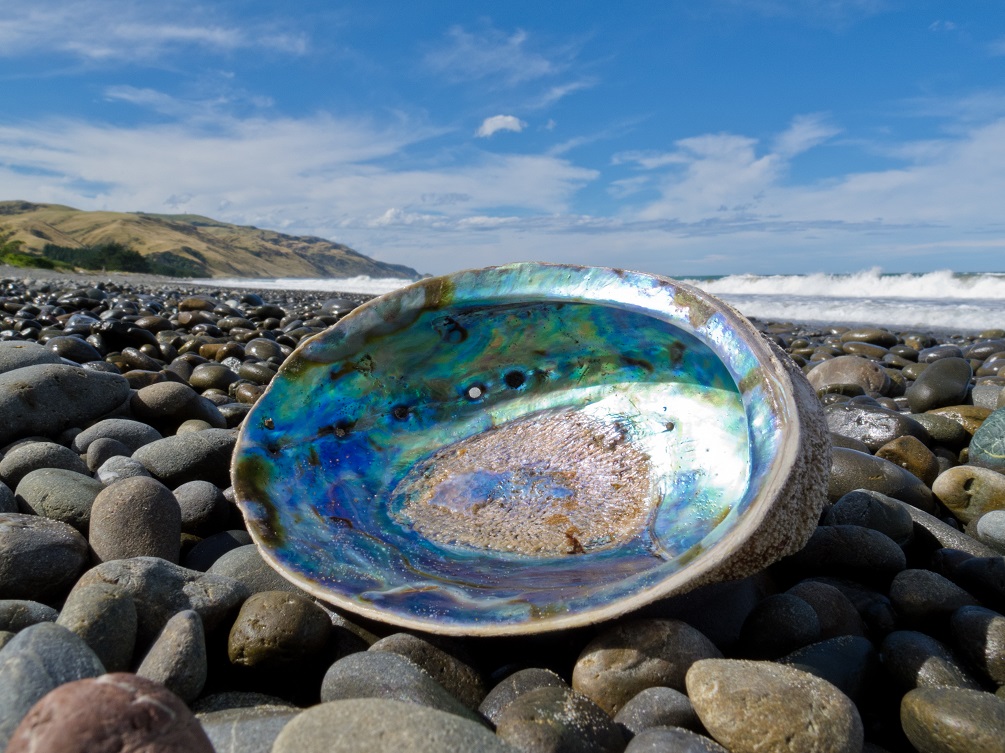 Southland Cheese Rolls
The absolute joy of comfort food is not just in its taste but also in its simplicity. Popular only in certain parts, cheese rolls are one of the most tempting foods to try in New Zealand when touring the South Island. 
In essence, the dish consists of cheese rolled into bread and then baked till it has a crunchy exterior. However, many locals add sour cream, red onion, and seasoning to the melted cheese mix for extra taste.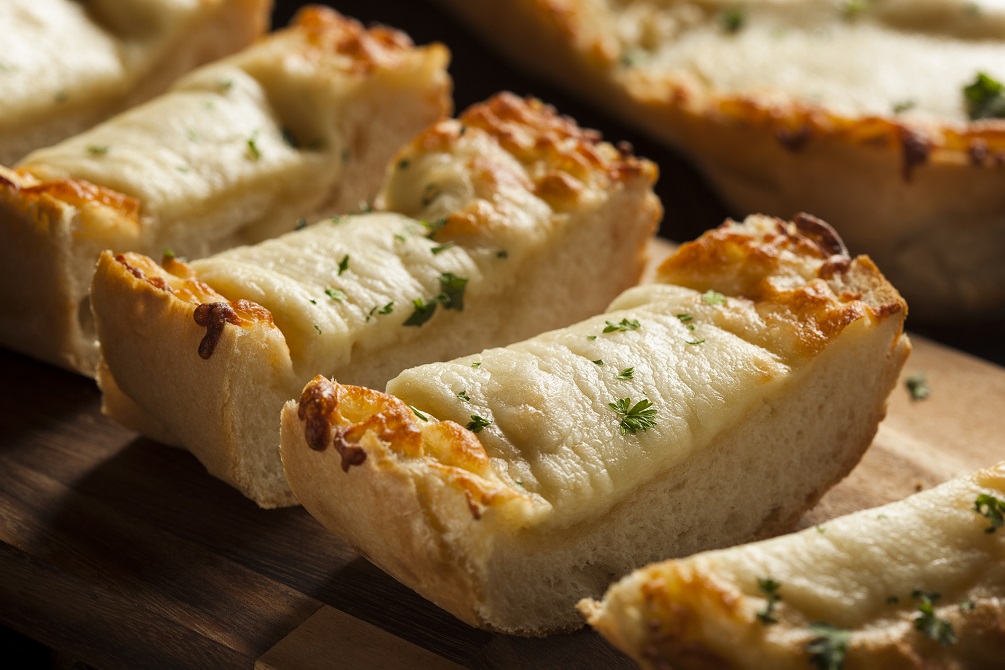 Green-lipped Mussels
Having dark green shells and lips, green-lipped mussels are either grown in special farms or gathered from the sea. The mussels are pretty versatile in use. You can bake them, fry them as fritters, or steam them and pan-fry with white wine. 
Among the must-have foods to try in New Zealand, green-lipped mussels are prevalent across the country. However, the ones from Havelock are particularly famous. New Zealand mussels are also known for their health benefits which include improving joint pain.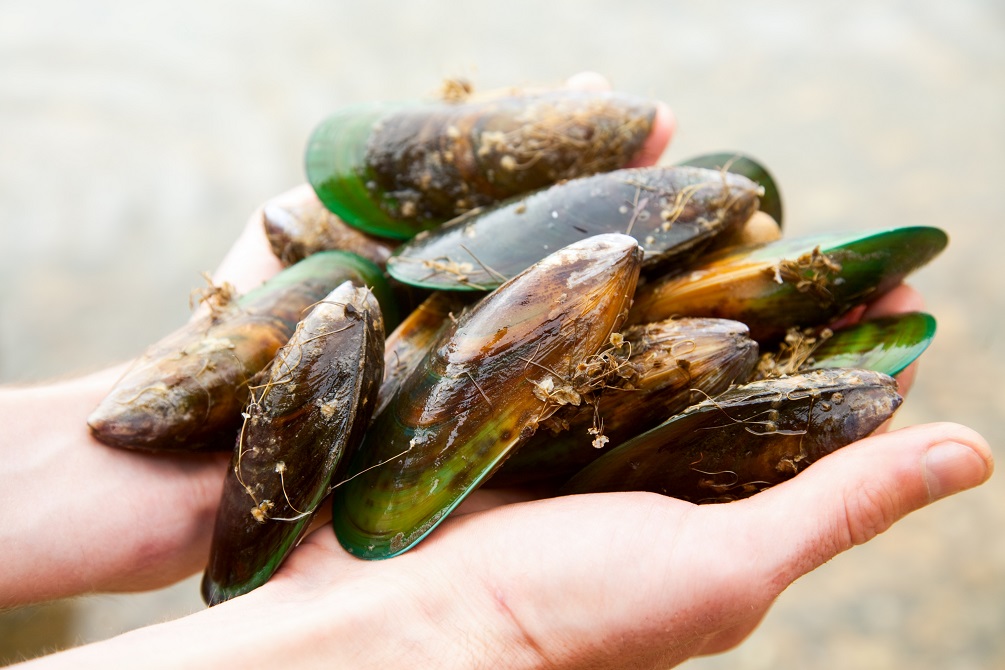 Kina
As far as local delicacies go, kina is one of the endemic foods to try in New Zealand. A sea urchin with a spiky exterior, there are, however, specific rules limiting kina harvesting based on size and quantity. Still, anyone can fish for them directly from the sea. 
The inside of the kina consists of slimy yellowish-orange meat known as kina roe. It's not the most appetizing in looks but has a distinctly sweet taste. The best way to eat kina roe is raw, scooped out minutes after fishing it.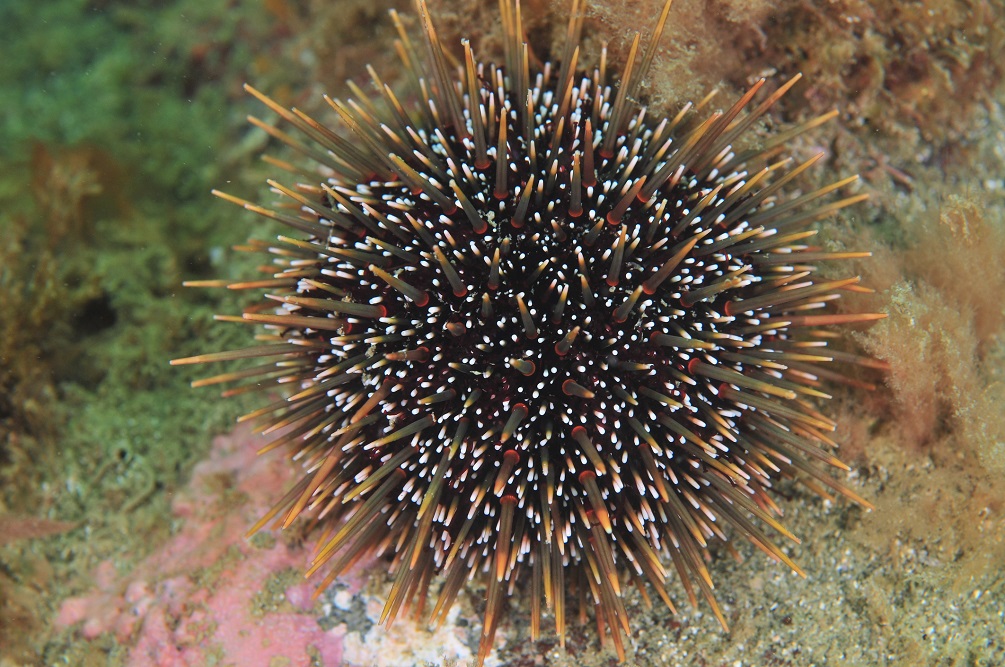 Lamb
New Zealand lamb is famous globally, and it is undoubtedly a must-try food for meat lovers touring the country. The reason for the popularity of New Zealand lamb is that it is grass-fed and allowed to grow naturally.
As expected, lamb-based dishes are abundant and readily available in every corner of New Zealand. The local favourites worth trying are lamb chops, lamb shanks, lamb cutlets, and a hearty lamb stew.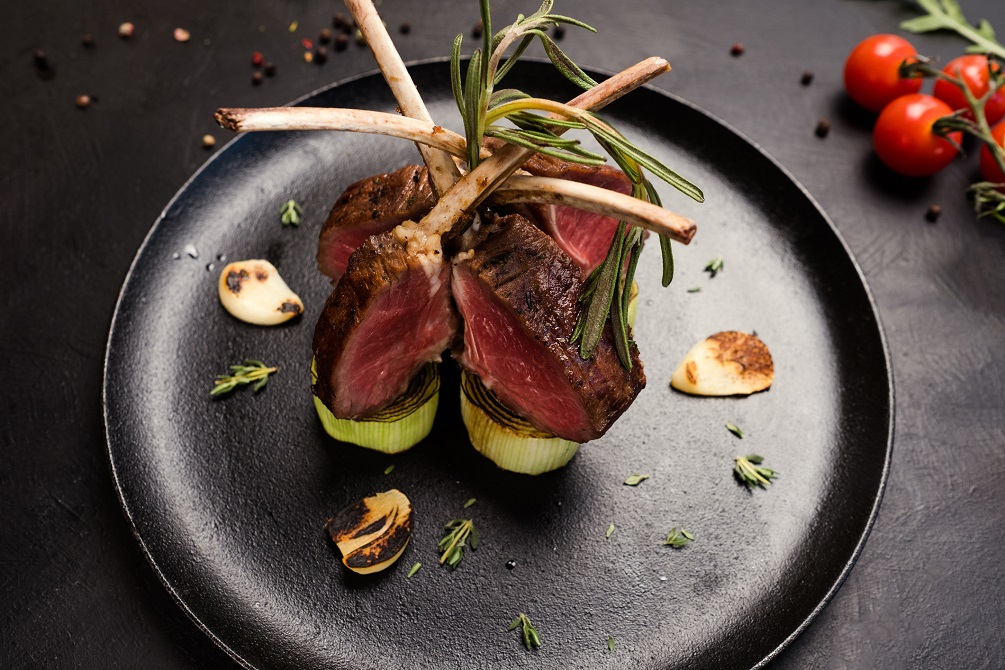 Fish and Chips
Battered and fried, fish with chips and a drink is among the quintessential snack foods to try in New Zealand. Brought to the island by the British, locals typically order fish and chips as a takeaway. And in classic style, shops pack the fish in a newspaper. 
The best place to indulge in fish and chips is in quaint fishing villages that dot the island's coastline. The most popular fish eaten are red cod, elephant fish, and blue warehou.  
Crayfish
If there is a family get-together in New Zealand, you can expect it to have crayfish. There are two common types of these clawless rock lobsters that you can try. There's the red crayfish, and then there is packhorse crayfish. 
Like kina and green-lipped mussels, there's plenty of crayfish in the waters around New Zealand. While one can catch crayfish at their leisure, they must stay within the guidelines set by the government. For example, you cannot harvest a crayfish below a certain length.   
Locals typically prepare crayfish by boiling them. Alternately, they barbeque them after coating the flesh with loads of melted butter.
Hāngī
Hāngī is not precisely one of the foods to try in New Zealand. Instead, it's a cooking method involving different products that you must experience. The process of hāngī consists of digging a pit in which locals then place heated rocks at the bottom. On top of this underground oven, called umu, goes various meats and vegetables, covered with cloth and left to slow-cook for hours.
Hāngī is a celebration of food and is culturally significant for the Māori population. The ingredients in the hāngī range from cabbage, yam, and sweet potato to lamb, chicken, and seafood. As for the taste, expect rich earthy flavours with a rustic intensity that will undoubtedly tantalize your palate.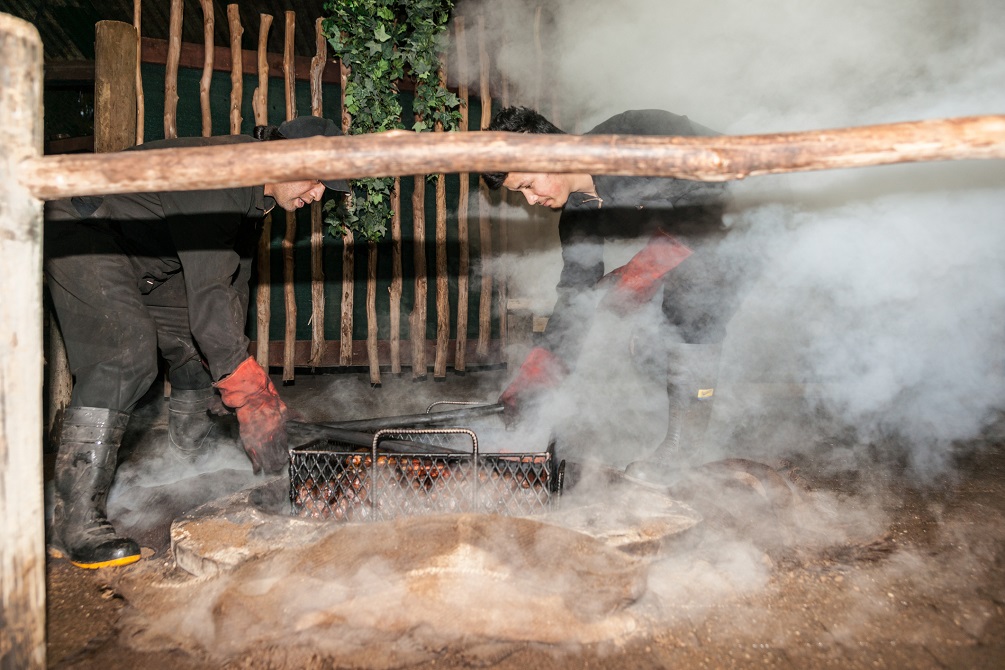 Hokey Pokey
Hokey Pokey originally refers to a sweet sticky caramelized honeycomb, patented first in New Zealand and now a much-loved confectionery in certain parts of the world. 
Nowadays, hokey pokey is also the most popular ice cream flavour on the islands. It comprises vanilla ice cream with bits of honeycomb on it. The crunch from the honeycomb gives the creaminess a contrasting texture, possibly why so many adults and children love it. 
An interesting fact about hokey pokey is that besides being the ice cream of choice in New Zealand, it is equally popular in Japan.